Shopify Pinterest Apps 2020
3+ Best Shopify Pinterest Apps from hundreds of the Pinterest reviews in the market (Shopify Apps Store, Shopify Apps) as derived from Avada Commerce Ranking which is using Avada Commerce scores, rating reviews, search results, social metrics. The bellow reviews were picked manually by Avada Commerce experts, if your app about Pinterest does not include in the list, feel free to contact us. The best Pinterest app collection is ranked and result in January 2020, the price from $0. You find free, paid Pinterest apps or alternatives to Pinterest also. The Top 50+ Shopify Free Apps for Every Store.
3 Best Pinterest Apps for Shopify
Here is a list of 3 best Shopify Pinterest apps:
Pinoculars by Pinoculars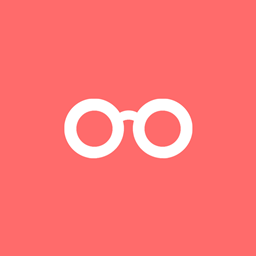 Pinocular is an app which helps you to improve your promotion through Pinterest. Particularly, when you install this tool, you can know the details of the event happened in Pinterest, for example, which advertisements encourage consumers to add products to cart or which pins make cold hard cash. You can track other events easily with this software as well, such as the number of visitors come to your store, the popular search key, etc. This app also allows shop owners to promote pins to certain visitors who add items to cart but don't check-out. Moreover, it is available to target buyers who searched for a keyword, like T-shirt for instance. This tool also helps you to determine and target consumers who often spent lots of money in your store. If you are still hesitating about the function of this app, you can take a trial of 7-day and decide to use it later with a monthly fee of $15.
Highlight features
Let users know which promoted pins are working
Easy to track events (page views, searches,...)
Allow administrators to promote pins to consumers who Add to Cart but don't Checkout
Able to target audiences searching for certain keywords
Identify clients who've spent a lot
Price: $15/month. 7-day free trial.
Rating: 12 - 5.0 / 5
PinterestFeed by TechnologyMin by Technology mindz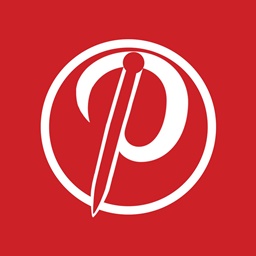 If you want to improve your store conversion rate, you can use PinterestFeed by TechnologyMindz to help you do that. Once you install this app, it will automatically update the real-time photos or content from your Pinterest account to your store blog or page then your website will be covered with wonderful things from your social media account and you don't have to waste time posting it again. Moreover, the app allows you to arrange the feed position on your website, you can place it in a grid or in a slideshow format. Shop owners can choose the position for the social gallery as well then you can put it anywhere on your page to blend with your theme or to attract consumers. Another plus of this software is that you don't need to pay any fee to enjoy its features then you can take this advantage and try out.
Highlight features
Automatically update feature from linked Pinterest
Allow users to place the feed in a grid/slideshow format
Available to arrange social gallery anywhere on store website
Various design styles and layouts are supported
Easy to share updates with friends/followers
Price: Free
Rating: 3 - 3.7 / 5
Pintrify by Pintrify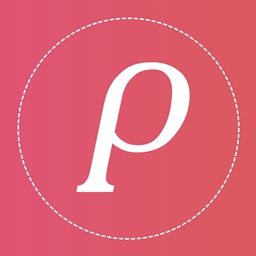 Pintrify is an app which helps you create photos specifically for Pinterest from your existing product images on your Shopify store. Particularly, the software will generate ideal size collages from the collected images and optimize your product page by taking advantages of Pinterest. This tool also inserts the logo of your brand in the image collages automatically then you don't have to worry about being copied by others. Besides, you can adjust the content of the description for the images to follow your needs and wants. The user interface is very simple that it is easy to add/remove or show/hide collages on your product pages. Moreover, the software also allows you to add the Save or Pint It Button on your photos. If you want to test the function of the app, you can take a trial of 3-day and use it later if you are satisfied with the monthly payment of $14.95.
Highlight features
Convert product images into ideal size collages
Automatically add users' logo to image collages
Easy to edit the descriptions for photos
Able to include Save or Pin It Button on pictures
Simple to add/hide collages on product pages
Price: $14.95/month. 3-day free trial.
Rating: 1 - 5.0 / 5
How Avada.io ranks Shopify Pinterest apps list
These above 3 Pinterest apps for Shopify are ranked based on the following criterias:
The ratings on Shopify App store
The app's rank on search engines
The prices and features
The app provider's reputation
Social media metrics such as Facebook, Twitter and Google +
Reviews and assessment by Avada.io
Top 3 Shopify Pinterest Apps
Special thanks to all vendors which contributed the best 3 Shopify Pinterest apps. We honestly recommend you to give every app above a try if possible. We create Shopify apps review series with the aim of helping Shopify online stores find the best Pinterest for their website. All of the information on the review (including features, description, prices, and links) is collected from the vendor's website or their own published page/ selling channels.
The list of the 3 best Shopify Pinterest apps is kept up-to-date on a regular basis by our team. Please feel free to reach us out if you have any questions related to this app review.
Don't see your app on the list? Wanna contribute more content to this review? Contact us
People also searched for
shopify pinterest apps

pinterest apps for shopify
top pinterest for shopify

top shopify pinterest apps