Best Shopify Payment Apps
Top 7 Best Shopify Payment Apps in 2023
7+ Best Shopify Payment Apps from hundreds of the Payment reviews in the market (Shopify Apps Store, Shopify Apps) as derived from AVADA Commerce Ranking which is using AVADA Commerce scores, rating reviews, search results, social metrics. The bellow reviews were picked manually by AVADA Commerce experts, if your app about Payment does not include in the list, feel free to contact us. The best Payment app collection is ranked and result in September 2023, the price from $0. You find free, paid Payment apps or alternatives to Payment also. The Top 50+ Shopify Free Apps for Every Store.
Quick Comparisons of the Best Shopify Payment Apps
| # | App Name | Vendor | Pricing | Rating | Image | Action |
| --- | --- | --- | --- | --- | --- | --- |
| 1 | Recurring Payments & Orders | PayWhirl Inc. | Free plan available. 14-day free trial. Additional charges may apply. | 4.5/5 ⭐️ | | Get app! |
| 2 | PUT IT ON LAY‑BUY | Lay-Buy Financial Solutions Pty Ltd | Free | 4.2/5 ⭐️ | | Get app! |
| 3 | Partial.ly Payment Plans | Partial.ly | Start from $0/month | 4.2/5 ⭐️ | | Get app! |
| 4 | Split ‑ Partial Payments | SpurIT | $9.95/month. 14-day free trial. | 4.1/5 ⭐️ | | Get app! |
| 5 | Conekta Offline Payments | Conekta | Start from $0/month | 5.0/5 ⭐️ | | Get app! |
| 6 | Custom Payment Icons | Kalis Media | $2 | 5.0/5 ⭐️ | | Get app! |
| 7 | Wallet Management | Webkul Software Pvt Ltd | $10/month. 7-day free trial. | 5.0/5 ⭐️ | | Get app! |
Top 7 Best Payment Apps for Shopify stores:
Here is a list of 7 best Shopify Payment apps:
Recurring Payments & Orders by Paywhirl inc.
Do you want to make payment procedure become easier? Would you like to bring satisfaction to customers when they pay for your products? These questions are solved with Recurring Payments & Orders developed by payWhirl Inc. The app has received a lot of positive reaction of many online stores in improving the process of payment. Recurring payment offers a lot of distinctive features. First and foremost, the app provides popular methods of payments for buyers. They can choose to pay by Credit, Debit, ACH or PayPal card so, your customers choose their frequently used method. Second, purchases are able to create accounts on their own to manage their notifications as well as their buying history. Thanks to the account, your store can also control the number of subscription and gather essential data which helps you to send the latest discounts to capture customers' interest. Last but not least, Recurring Payment integrates with other apps to bring the convenience to visitors when they are shopping around. The app connects with MailChimp, Google Analytics, ShipStation, Custom Scripts and so on. Recurring Payments offers four types of packages: free, pro ($49 per month), plus ($149 per month), and ultimate ($249 per month).
Highlight features
Provide new payment options
Manage customer subscription plans
Customize design with color picker
Attract subscribers from the third party
Sellecting billing dates on a calendar
Price: Free plan available. 14-day free trial. Additional charges may apply.
Rating:4.5 / 5
PUT IT ON LAY‑BUY by Lay-buy financial solutions pty ltd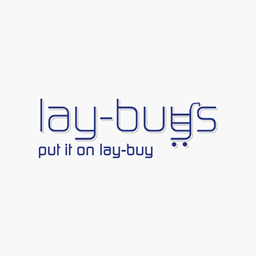 Put it on lay-buy app is considered as the solution to your layaway gateway. In fact, lay-buy is highly suggested for Shopify merchants. Lay-buy enables to set you apart so that you can offer the deals on those days through the affordable payment term. As you can see, the app has been activating merchants across five countries, including the UK, Canada, NZ, the USA, and Australia and when using the app, users had better have a Paypal business account. Lay-Buy will support payment plan pages in many languages, consisting of Spanish, Chinese, English, Czech, and French. Take note that the app is not only a payment method but also a setup brand in New Zealand, Australia, Canada, and the UK. As you might not know about, this payment selection is fully serviced by global online retailers.
Highlight features
Allow users to offer their deals
Support merchants across 5 country markets
Get orders processed in many currencies
Provide payment plan pages in many languages
Enables shoppers to opt for down payment percentage
Price: Free
Rating:4.2 / 5
Partial.ly Payment Plans by Partial.ly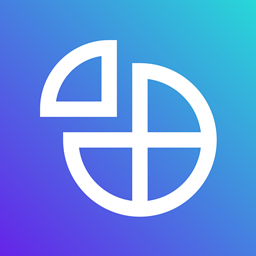 Partial.ly Payment Plans is an app providing users with payment plans for selling products and services. You can create payment plans manually or choose those which are fully automated. The consumers can still choose to checkout with a standard method or use the payment plans instead. Once they select the payment plan checkout option, the order will spontaneously be included in your Shopify admin. Therefore, it is easier for shop owners to manage fee, down payment or charges related to orders. Moreover, this app offers consumers with multiple payment methods then it is various selection for them to choose and they can pick the one they like. Besides, this software will automatically use custom payment plan terms for each case based on the pre-set checkout criteria.
Highlight features
Provide users with payment plans to sell products/services
Fully automated and manual payment plans are available
Easy to manage fee, down payment, term and payment frequency
Offer clients with multiple payment methods
Automatically use custom payment plan terms based on pre-set checkout criteria
Price: Start from $0/month
Rating:4.2 / 5
Split ‑ Partial Payments by Spurit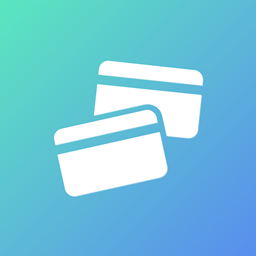 Split - Partial Payments provides users with the feature of dividing the payment into smaller amounts. Particularly, when you install this app on your store, it will allow your clients to split the payment for the order in several ways, for example, pay half by credit card and a half by PayPal. The buyers can share the payment with others as well by indicating recipients' email address. Moreover, you are able to create and send invoices to your consumers manually. The app also automatically calculates and includes tax rate as well as shipping fee for each order then your work will be reduced. Besides, if the customers forget paying for the orders, you can send them a notification to remind them of the unpaid invoices. The app also automatically synchronizes inventory and orders that it is easy for you to manage them.
Highlight features
Allow consumers to split the payment in several ways
Let shop owners generate and send invoices manually
Automatically apply tax rate and shipping fee for orders
Notify clients about unpaid orders
Easy to manage orders and inventory
Price: $9.95/month. 14-day free trial.
Rating:4.1 / 5
Conekta Offline Payments by Conekta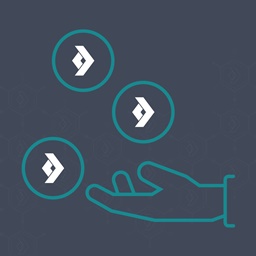 Conekta Offline Payments is an app which provides you a new payment method for your Shopify online shop with Oxxo Pay cash payments and SPEI bank transfers. When you install this tool, it will automatically manage the whole purchasing process, from receiving order, sending payment ticket to the client to control the order status and inform you when the order is paid. Besides, you can edit the design of the payment ticket to be compatible with your brand and you can get a view and control over your orders and their statuses directly from Shopify Dashboard. It is also available to re-send tickets for existing orders to consumers if they forgot of the payment. However, this app only works in Mexico and supports two languages, English and Spanish then you should bear in mind before deciding to use it.
Highlight features
Provide new kind of payment
Only available in Mexico
Available to edit the payment ticket
Support of re-sending tickets for existing orders to clients
English and Spanish are supported
Price: Start from $0/month
Rating:5.0 / 5
Custom Payment Icons by Kalis media
The Custom Payment Icons app makes it clean to reorganize, reorder, add and put off-price icons in the website footer. You can choose from a variety of predefined icons, or upload your very own.
With some features have listed below, you can research to see what features appropriate with your store.n This app will resize and preprocess the uploaded icons. The Custom Payment Icons app is sincerely clean to apply, no technical talents required. You can pick from hundreds of predefined price icons, a good way to be displayed for your website footer. Besides, there aren't any topic documents changed. It either doesn't require difficult setup steps. You may competently try out the app. Set up and removal are secure to your store's theme. To get commenced, clearly set up our app. It's going to add some default fee icons, to update your modern ones.
To sum up, you can use this app to add new icons from a predefined icon list or add some of your very own.
Highlight features
Easy to reorganize the icons
Can remove or add payment icons
Resize and preprocess the uploaded icons
Don't change the theme files
Can upload your own icon
Price: $2
Rating:5.0 / 5
Wallet Management by Webkul software pvt ltd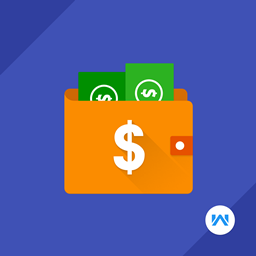 With 7 days of free trials, Wallet Management by Webkul provides you with the digital payment transaction. When the app is installed on your Shopify store, your customers can register on the store and receive wallets generated for them. With the app, you can create your own cashback rules, and customers can include money to Wallet. In addition, your customers will pay for their orders through their wallets. Moreover, the FAQ for customers can be added to brief the wallet system. Don't forget that the app is user-friendly and you can receive the smooth workflow coming from customers and admins. Besides, money can be refunded to your customers' wallet as well, and the app will automatically create customer wallet; hence, there is nothing done by the customers' hands. Also, admins can see the transaction of customer wallet because this will help them check and find out the shopping trends.
Highlight features
Refund money to customer's wallet without difficulties
Allow admin to create cashback rules
Enable customers to add money to their wallet
Let shopper pay for orders through their wallet
Customize apps with edition and management
Price: $10/month. 7-day free trial.
Rating:5.0 / 5
How AVADA.io ranks Shopify Payment apps list
These above 7 Payment apps for Shopify are ranked based on the following criterias:
The ratings on Shopify App store
The app's rank on search engines
The prices and features
The app provider's reputation
Social media metrics such as Facebook, Twitter and Google +
Reviews and assessment by AVADA.io
Top 7 Shopify Payment Apps
Special thanks to all vendors which contributed the best 7 Shopify Payment apps. We honestly recommend you to give every app above a try if possible. We create Shopify apps review series with the aim of helping Shopify online stores find the best Payment for their website. All of the information on the review (including features, description, prices, and links) is collected from the vendor's website or their own published page/ selling channels.
The list of the 7 best Shopify Payment apps is kept up-to-date on a regular basis by our team. Please feel free to reach us out if you have any questions related to this app review.
Don't see your app on the list? Wanna contribute more content to this review? Contact us
People also searched for
shopify payment apps

payment apps for shopify
top payment for shopify

top shopify payment apps