Shopify Lookbook Apps 2020
4+ Best Shopify Lookbook Apps from hundreds of the Lookbook reviews in the market (Shopify Apps Store, Shopify Apps) as derived from Avada Commerce Ranking which is using Avada Commerce scores, rating reviews, search results, social metrics. The bellow reviews were picked manually by Avada Commerce experts, if your app about Lookbook does not include in the list, feel free to contact us. The best Lookbook app collection is ranked and result in January 2020, the price from $0. You find free, paid Lookbook apps or alternatives to Lookbook also. The Top 50+ Shopify Free Apps for Every Store.
4 Best Lookbook Apps for Shopify
Here is a list of 4 best Shopify Lookbook apps:
Lookbook Gallery ‑ Imagify by Zooomyapps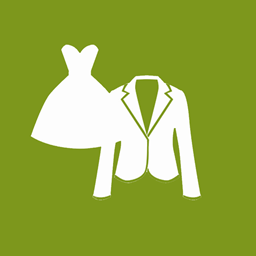 Lookbook gallery - Gallerify, which is released by the Zooomyapps team, is an important tool for all Shopify e-commerce administrators to create a lookbook image gallery. With Lookbook gallery - Gallerify, you are enabled to have a lookbook gallery by using sliders and list masonry layouts. There are various built-in layouts coming together with our application such as Slider lookbook gallery, Square Grid Lookbook Gallery, Landscape Grid lookbook gallery, List lookbook gallery, Portrait Grid lookbook gallery, Collage lookbook gallery, Carousel Slider lookbook gallery, and more. Create your own lookbook image galleries now with us!
Highlight features
Able to release lookbook galleries infinitely
Help you definitely boost your sales
Easy to customize to match your theme's style
Upload all once only
Easy to re-arrange the photos in your gallery
Price: Free
Rating: 86 - 4.8 / 5
Lookbook Image Gallery by Expert village media technologies
Lookbook Image gallery designed by Expert village media emphasizes on store decoration and marketing efficiency functions for e-shops. It is true that buyers are easily convinced to buy when looking at nett and well-designed photos because these pictures hit on the psychology of buyers who always prefer beauty. With lookbook image gallery, you can show off your products based on main types including masonry view, slideshow, grid view, list view. There are a lot of noticeable characteristics that are worth mentioning. First, hundreds of photos can be uploaded at the blink of eyes without little interference. Just click on the section of massive upload, you can successfully post your favorite pictures for the marketing campaign with time and effort saving. Second, tag function is installed for online stores to add brief information about the prices and discounts about items. This feature, can be said, is tailor-made for clothing boutiques and households stores, hence customers may feel much more convenient than using traditional methods of attaching info. Third, to optimize buyers' feeling, the app has established the function of immediate purchase if buyers are satisfied with the displayed photos and given information. A 7-day free trial is available for admins' store to experience the wonderfulness of the app. Then stores need to upgrade your accounts to use the full package ranging from $10.99 per month to $79.99 per month.
Highlight features
Create galleries with hundreds of photos
Add links to relevant products
Launch effective marketing campaign
Offer a lot of types of albums
Boost the number of customers' visit
Price: From $10.99/month. 7-day free trial.
Rating: 79 - 4.6 / 5
Nitro Lookbook by Nitro app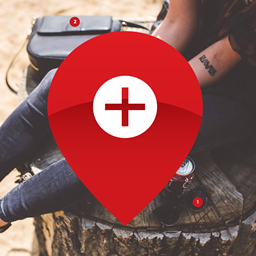 Nitro Lookbook, which is developed by Nitro App, is believed to be one of the most powerful apps you should experience. It brings you many beneficial features to make your online store looks more professional. Firstly, this app lets you choose the area of a complex lookbook. As soon as visitors come to your page, they are definitely surprised and attracted by the appearance of your store. Secondly, Nitro Lookbook allows you to display lookbook as masonry or grid. Thanks to this, you can show lots of beautiful banners to clients. In addition, it provides you with a big banner with clear lookbook. They can be shown in your blog or your item description to draw customers' attention. Finally, you can customize text, color, iframe, etc to meet your own requirements. Get it now to let this app be your wonderful supporter.
Highlight features
Let you choose the area of complex lookbook
Allow you to display lookbook as masonry or grid
Provide you with a big banner with clear lookbook
Allow you to customize text, color, iframe, etc
Make your online store looks more professional
Price: $10/month. 10-day free trial.
Rating: 7 - 4.4 / 5
Lookbook Image + Video Gallery by Aaaecommerce inc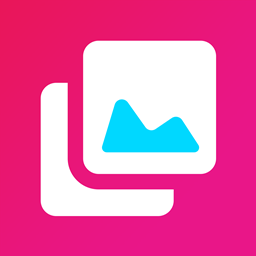 If you want your store to become a fashionable lookbook to showcase that you are professional, Lookbook Image + Video Gallery by AAAeCommerce Inc might help you a lot. Lookbook Image + Video Gallery will showcase your images as a lookbook with sliders and galleries, and otherwise, the videos can be showcased everywhere on the Internet with just a single embed code. Lookbook Image + Video Gallery also allows you to tag multiple products gallery so that you can attract the customers and they will come find your store with other products wanted. With Lookbook Image + Video Gallery, you can keep it updated with analytic reports on how your work is going and will have to spare less effort as you can upload multiple with only one click. Install Lookbook Image + Video Gallery now and get a 3-day free trial.
Highlight features
Showcase images as a lookbook
Showcase video galleries everywhere with embed code
Tag multiple products gallery
Provide analytic reports
Upload multiple with one click
Price: $4.99/month. 3-day free trial.
Rating: 3 - 4.0 / 5
How Avada.io ranks Shopify Lookbook apps list
These above 4 Lookbook apps for Shopify are ranked based on the following criterias:
The ratings on Shopify App store
The app's rank on search engines
The prices and features
The app provider's reputation
Social media metrics such as Facebook, Twitter and Google +
Reviews and assessment by Avada.io
Top 4 Shopify Lookbook Apps
Special thanks to all vendors which contributed the best 4 Shopify Lookbook apps. We honestly recommend you to give every app above a try if possible. We create Shopify apps review series with the aim of helping Shopify online stores find the best Lookbook for their website. All of the information on the review (including features, description, prices, and links) is collected from the vendor's website or their own published page/ selling channels.
The list of the 4 best Shopify Lookbook apps is kept up-to-date on a regular basis by our team. Please feel free to reach us out if you have any questions related to this app review.
Don't see your app on the list? Wanna contribute more content to this review? Contact us
People also searched for
shopify lookbook apps

lookbook apps for shopify
top lookbook for shopify

top shopify lookbook apps