Shopify Landing Pages Apps 2021
8+ Best Shopify Landing Pages Apps from hundreds of the Landing Pages reviews in the market (Shopify Apps Store, Shopify Apps) as derived from AVADA Commerce Ranking which is using AVADA Commerce scores, rating reviews, search results, social metrics. The bellow reviews were picked manually by AVADA Commerce experts, if your app about Landing Pages does not include in the list, feel free to contact us. The best Landing Pages app collection is ranked and result in May 2021, the price from $0. You find free, paid Landing Pages apps or alternatives to Landing Pages also. The Top 50+ Shopify Free Apps for Every Store.
8 Best Landing Pages Apps for Shopify
Here is a list of 8 best Shopify Landing Pages apps:
PageFly Advanced Page Builder by Pagefly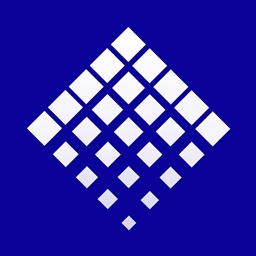 The Shopify store owners who are looking for a solution to increase the sales, as well as conversion rate, will love to have PageFly Advanced Page Builder app. This app is considered as one of the best tools for the online stores by thousands of users around the world. With powerful features, this app allows any store owners to build up a shop with the stunning outfits by drag-and-drop feature. Moreover, the users can design their stores with customizable functions in the admin page. The store owners can create high-quality content with different customizable features such as Icons, Images, Texts, Layouts. Besides, there are a lot of tools in this app that can boost the conversion rate such as Countdown timer, MailChimp form, Add to cart button. Especially, it is easy and free for them to download and install this app.
Highlight features
Build and customize landing pages, homepages, product pages, collection page and more with just drag and drop, no coding requires
100+ elements to boost conversion rates such as Countdown timer, Shopify Product Details, Add To Cart, Slideshow, Contact Form
70+ ready to use templates designed by Shopify CRO Experts
Integrated and compatible with over 30 top Shopify Apps like Product Reviews, Upsell and Cross-sell, Shopify Subscription apps, Store Translations, and more
Track performance with Google Analytics integration, Facebook Pixel, Built-in analytics
Support 24/7
Price: Free plan available
Rating:4.9 / 5
Shogun Landing Page Builder by Shogun labs, inc.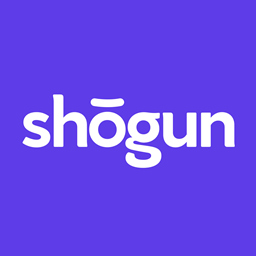 Considered as one of the top page builder apps for Shopify store, the Shogun app is trusted by millions of customers around the world. With its outstanding features, this app is the best solution for any multi-purpose stores which want to optimize the sales and customer's satisfaction. By drag and drop feature, the users can make all products images and landing pages more stunning and impressive with buyers. Moreover, all the functions are customizable, which means that the store owners can make their stores unique by themselves. Especially, this app allows the Shopify shops to integrate with social networks such as Facebook, Instagram, etc to increase the customer's conversion rate. Besides, the other features such as Countdown, Add to Cart Button are amazing tools for the store owners to boost the sales. Last but not least, it is easy to insert the products data into any page that store owners want.
Highlight features
Provide drag and drop tool to build the page effectively
Design professionally and beautifully with more than 30 themes
Provide add to cart button
Integrate with the Google Analytics, Adobe Typekit, etc
Easy to insert the product data
Price: From $39/month. 10-day free trial.
Rating:4.8 / 5
GemPages Page Builder & Funnel by Gempages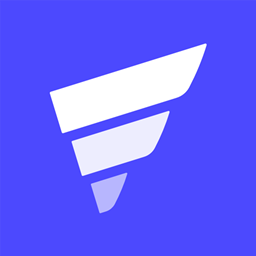 The GemPages Page Builder which is an app that every Shopify store owners want to have to empower their stores. With a lot of available themes, this GemPages is very effective for the users to build the unique landing pages. One of the outstanding features is the clean and friendly editor, which helps the store most flexible page builder for Shopify. Moreover, this app also gives the users a dropshipping tool, which boosts the shipping service. Therefore, the buyers will be more satisfied and they are willing to make more purchases. This GemPages app allows turning the Shopify store into a high-converting store without coding, which makes it more outstanding compares to other competitors. Last but not least, this app helps all the products images be shown perfectly in different devices.
Highlight features
Provide beautifully available templates
Design the homepage, landing pages, etc
Correspond with Facebok Pixel and Google Shopping catalog
Integrate and install the mini-apps
User-friendly and responsive with different devices
Price: From $15/month. 10-day free trial.
Rating:4.9 / 5
Page Studio Page Builder by Shoppad inc.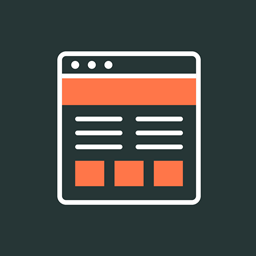 With Page Studio by ShopPad Inc., you can create a beautiful page without the need of any coding knowledge. Only by dragging and dropping, you will be able to form your customizable pages which display your personality but still bring up a professional feeling to your customers as the themes and colors are all neat and elegant. Page Studio also guarantees to be fully responsive and can be displayed perfectly on every of your devices, with various components which will create a diversified page. With users who want to edit directly from the code, there is also an advanced editor come in handy. Install Page Studio for a whole 30-day free trial.
Highlight features
Drag and drop interface helps with easier yet powerful page builder
Customizable pages provided but still brings up professional feels
Can be displayed perfectly on any device
Various components will satisfy your need
Have an advanced editor for users who want to edit the code directly
Price: $14.95/month. 30-day free trial.
Rating:4.5 / 5
Zipify Pages by Zipify apps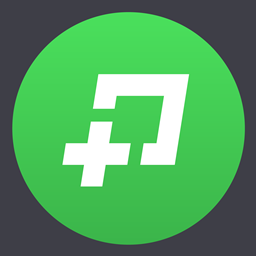 With Zipify Pages by Zipify Apps, you can get more sales and conversions for your online store by applying the guaranteed campaigns. As Zipify Pages is created by the most successful sellers, it will be powerful yet really easy to use. By featuring tested and proven pages, everthing provided by Zipify Pages brings the best quality ever to your page. Zipify Pages also run with native Shopify connection so that it helps on all managing, displaying and tracking your pages. This application is easy to customize to be matched with the other parts of your online store, and can provide unlimited number of pages with the same highest quality. To get a 14-day free trial with all of these impressive features, install Zipify Pages.
Highlight features
Created by experts to give your store a suitable enviroment
Featuring tested and proven pages that has the quality guaranty
Native Shopify connection for better managing, displaying and tracking
Can be customized easily
Provide unlimited number of pages with the highest quality
Price: From $67/month. 14-day free trial.
Rating:4.6 / 5
Page Builder & PRO page editor by Gravity software ltd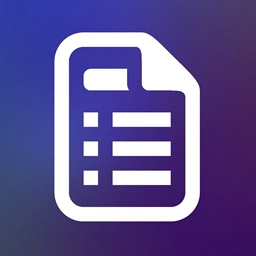 Building professional landing pages is not too hard if the Shopify store owners have the Page Builder & PRO page editor app for their shops. By this CMS PRO, the users can create the products images with the best performance on their own to create perfectly appearance. Moreover, there are more than 50 available templates to choose what is best for different vocations. In addition, Drag & Drop is an effective tool to help the products images more beautiful. Besides, it is unlimited for the store owners to choose the styles, fonts, sizes, and colors, which makes the content by the text editor. Starting your own business by creating the first page is much easier with a video tutorial. Especially, with one click, the shop owners can install this app within a minute without coding.
Highlight features
Enable resizing and cropping the images
Support the text editor
Provide gallery and content slider to automatically animate and rotate content
Integrate Map to show the location of your store
Provide multiple tools such as contact forms, countdown timers, social buttons
Price: $9.99/month. 7-day free trial.
Rating:4.9 / 5
AZEXO Free Page Builder by Andrey soloduhin
AZEXO Builder is such an internet web page composer app that empowers you to create a remarkable Shopify internet site effortlessly.
This app permits to make complete width photograph lookbook, gallery lookbook, slider lookbook, lookbook with easy hotspots and lookbook with product previews. When you have the correct tool in hand, you may pass beyond your imagination. You could construct a classy professional Shopify shop with this tool which can entice the maximum wide variety of visitors. AZEXO Builder is so lightweight, therefore takes remarkably much less time than all different counterpart equipment to create a stunning and purposeful site. The app is nicely-coded with a view to make sure as much less run-time as viable. Consequently, it takes almost no time for a command to be done while building web pages with it.
AZEXO is an effective web page builder with the drag-and-drop machine and designed for conversion fee optimization of your Shopify save.
Highlight features
Can work with any theme
Can insert your product data into shopify page
Create lookbook shopify builder
Create a nice classify and pro website
Provide a fast version to user
Price: 0
Rating:4.4 / 5
Layouthub - Easy page builder by Layouthub
Wishing to bring the designer's eyes to the customer's website. LayoutHub provides professional designs, high conversion rates from Ecommerce experts for easy to use by customers. We planned to release from 30 to 50 new layouts item each month, you just need to select the layout you love from our library.
Highlight features
Friendly UI
A lot of layouts
Easy to change element's attribute
Regular update
24/7 support
Price: Free plan available
Rating: / 5
How AVADA.io ranks Shopify Landing Pages apps list
These above 8 Landing Pages apps for Shopify are ranked based on the following criterias:
The ratings on Shopify App store
The app's rank on search engines
The prices and features
The app provider's reputation
Social media metrics such as Facebook, Twitter and Google +
Reviews and assessment by AVADA.io
Top 8 Shopify Landing Pages Apps
Special thanks to all vendors which contributed the best 8 Shopify Landing Pages apps. We honestly recommend you to give every app above a try if possible. We create Shopify apps review series with the aim of helping Shopify online stores find the best Landing Pages for their website. All of the information on the review (including features, description, prices, and links) is collected from the vendor's website or their own published page/ selling channels.
The list of the 8 best Shopify Landing Pages apps is kept up-to-date on a regular basis by our team. Please feel free to reach us out if you have any questions related to this app review.
Don't see your app on the list? Wanna contribute more content to this review? Contact us
Comments for Landing Pages
---
---
People also searched for
shopify landing pages apps

landing pages apps for shopify
top landing pages for shopify

top shopify landing pages apps