Best Shopify Geo Location Apps
Top 7 Best Shopify Geo Location Apps in 2023
7+ Best Shopify Geo Location Apps from hundreds of the Geo Location reviews in the market (Shopify Apps Store, Shopify Apps) as derived from AVADA Commerce Ranking which is using AVADA Commerce scores, rating reviews, search results, social metrics. The bellow reviews were picked manually by AVADA Commerce experts, if your app about Geo Location does not include in the list, feel free to contact us. The best Geo Location app collection is ranked and result in September 2023, the price from $0. You find free, paid Geo Location apps or alternatives to Geo Location also. The Top 50+ Shopify Free Apps for Every Store.
Quick Comparisons of the Best Shopify Geo Location Apps
| # | App Name | Vendor | Pricing | Rating | Image | Action |
| --- | --- | --- | --- | --- | --- | --- |
| 1 | GeoIP Country Redirect | Spice Gems | $7.50/month. 15-day free trial. | 4.9/5 ⭐️ | | Get app! |
| 2 | Traffic Guard | Oriontec | $19/month. 14-day free trial. Additional charges may apply. | 4.7/5 ⭐️ | | Get app! |
| 3 | EasyLocation ‑ GeoIP redirects | NexusMedia | $5/month. 14-day free trial. | 4.4/5 ⭐️ | | Get app! |
| 4 | Region Restrictions | Omega | $3.99/month. 3-day free trial. | 3.0/5 ⭐️ | | Get app! |
| 5 | Nearby Store Notification | dbader software co. | $4.99/month. 14-day free trial. | 5.0/5 ⭐️ | | Get app! |
| 6 | GeoSwitcher | STRATEGIC FEED | $9.99/month. 3-day free trial. | 0.0/5 ⭐️ | | Get app! |
| 7 | Geoip Product Blocker | ZendApps | $5.50/month. 3-day free trial. | 0.0/5 ⭐️ | | Get app! |
Top 7 Best Geo Location Apps for Shopify stores:
Here is a list of 7 best Shopify Geo Location apps:
GeoIP Country Redirect by Spice gems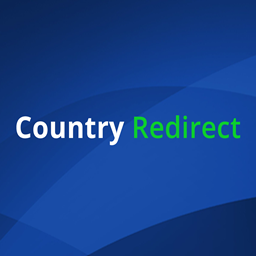 GeoIP Country Redirect, which is designed by the Spice Gems team, is a necessary extension for all Shopify e-commerce stores to effectively boost sales by redirecting users to separate store sites which are based on their IP address. There is a well-known fact that people tend to do online shopping in their mother tongue websites because they will have more trust and be more confident in reading and talking in their native language. Consequently, it is absolutely a plus if your store support multi-languages, which means it has an online presence in more than one country. Your website visitors come from various regions so it can be definitely easier for them if you can redirect them to their home language version of your store. As a store administrator, you are enabled to set various rules for the act of redirecting, which mean you can also disable one, or several specific ones of those rules. Furthermore, the GeoIP Country Redirect application allows you to present the message of redirecting notification in a Model Box or as a Top Bar and arbitrarily customize its look. Start your free trial of 15 days now with only a few clicks to get GeoIP Country Redirect!
Highlight features
Provide helps in creating unlimited rules to redirect
Redirect customer to the nearest store
Add a customizable redirect message in forms of modal box or top bar
Allow fallback settings on a specific rule
Prevent trigger made by rules on an IP address
Price: $7.50/month. 15-day free trial.
Rating:4.9 / 5
Traffic Guard by Oriontec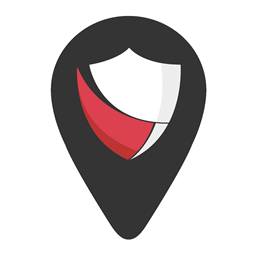 The Shopify marketplace is competitive with millions of stores, which requires the store owners to have different strategies for different regions or block some areas to focus on the most effective places. The Traffic Guard app is an effective solution for the users to increase and manage the revenue from multiple areas. Based on the IP address or geolocation, this app will help the shop owners to verify the regions and make the decision to block or redirect traffic. It is also easy for the users to reduce the risk from the fraud and fake orders from the ID verifying. In addition, this app can help the online sellers to retarget the customer's location, which optimizes the income. Last but not least, the Counterintelligence is one of the most effective tools for the store to display the right user's language to boost the conversion rate.
Highlight features
Create the specific stores and blocking rivals
Cancel the fake orders
Increase the conversion rate by showing the right language to right person
Target single IP or IP range
Manage the visits and icoming traffic
Price: $19/month. 14-day free trial. Additional charges may apply.
Rating:4.7 / 5
EasyLocation ‑ GeoIP redirects by Nexusmedia
EasyLocation - GeoIP redirects designed by NexusMedia is an app which redirects customers to your local store or blocks unwanted visitors according to their geolocation or IP address. This app offers several useful features which can be helpful for you. Firstly, it provides flexible geolocation redirect options. It means that you can create an unlimited number of flexible geolocation redirect rules based on the location of customers such as region, country or IP address. Secondly, it helps protect your store from unwanted visitors from certain countries or IP addresses. Besides, there are various layouts for you to choose like lightbox popup window, top banner, or instant redirect. Furthermore, the visual layout editor allows you to easily apply appropriate colors to your geolocation redirect banner or popup window to match your website's color scheme. Finally, with the simple Javascript API, you can add GeoIP functionality to your custom geolocation features. Install now to gain a 14-day free trial to experience these great features.
Highlight features
Geolocation redirect
Protect your store
Fully customizable
GeoIP functionality
14-day free trial
Price: $5/month. 14-day free trial.
Rating:4.4 / 5
Region Restrictions by Omega
Region Restrictions, which is created by Omega, is a powerful tool for all Shopify eCommerce owners to control visitors' access from specified IP addresses or locations. Region Restrictions provides you with 3 matching rules Block All, Black List and White List. These three options will help you manage the IP addresses/locations in the quickest and most convenient way for your business. Proving 2 customizable popup layouts, it also supports you and your store in getting the most suitable popup for your site's theme. You can either create a transparent popup or a popup with background image or create a popup by uploading background image and your store logo's image. Additionally, Region Restrictions works perfectly on all mobile devices. Please also note that we offer fast and free technical support to ensure that you will be 100% satisfied with our application. Do not hesitate to get Region Restrictions now with just a few clicks to install!
Highlight features
Perform smoothly with no dead time
Include 3 matching rules to manage IP addresses/locations
Provide 2 popup layouts for your needs
Work perfectly on all mobile devices
Technical support is available within 24 hours
Price: $3.99/month. 3-day free trial.
Rating:3.0 / 5
Nearby Store Notification by Dbader software co.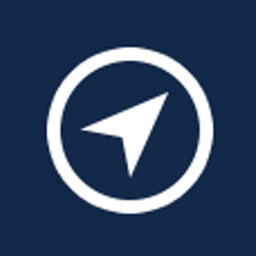 Nearby Store Notification by dbader software co. is an app which helps you t create location-targeted promotions for your retail and pop-up stores. In detail, it would detect the location of customers who visited your Shopify store. If the customers are near one of your retail store locations, a promo banner or notification will be shown to them. As a result, you can promote your retail locations to your target customers without annoying other online customers. Besides, you can invite customers who are in the same area to your retail store or pop-up store. Consequently, your customers would be encouraged to purchase more, which would help increase your sales and revenue. Last but not least, you would have the full control over how the notifications would be displayed to your customers. So what are you waiting? Install now for free and start to promote your store.
Highlight features
Specify the location of your Shopify store visitors
Run location-targeted promotions for your retail stores
Offer promo banners and notifications which are easy to customize
Only show the notification to local customers to minimize the distraction
Allow importing your store locations from your Shopify admin settings
Price: $4.99/month. 14-day free trial.
Rating:5.0 / 5
GeoSwitcher by Strategic feed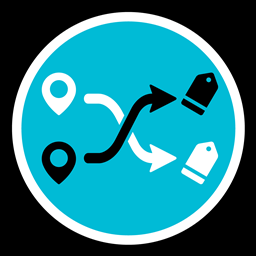 GeoSwitcher run by Strategic Feed can engage your shoppers by switching displayed pages as well as your store's collection based on their address or location. The app enables you to create your pages and collections of products depending on the location the shoppers connect from by adapting automatically displayed content. Additionally, your pages and product catalogs can be fully customized by regions to get your content adapted to chosen markets to boost up your conversion. Moreover, the app is considered perfect to add a multi-region behavior to your stores without creating or managing some stores. Now, everything becomes well-managed with GeoSwicher. The app is easily installed and simply used without requiring any technological skills.
Highlight features
Adapt pages and product collections
Specify locations of customers
Customize content for any locations users want
Require no duplicate content
Add locations to collections and showcase relevant content
Price: $9.99/month. 3-day free trial.
Rating:0.0 / 5
Geoip Product Blocker by Zendapps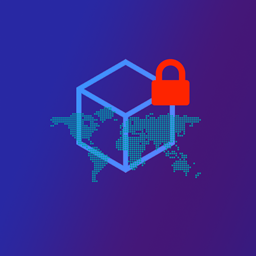 GeoIP Product Blocker, which is designed by the ZendApps team, is an essential extension for all Shopify e-commerce store administrators to help the customers not waste time in products which are not available in their home country. With GeoIP Product Blocker, you will be provided the flexibility to customize various rules in order to block separate products in specific countries. There must be some products which are unavailable in several countries. Therefore, on the purpose of bringing the best shopping experiences for your potential customers, you need to disable, which means hiding the not-selling items in their regions so that they cannot place those invalid orders. Furthermore, this application also allows you to avoid the orders that you cannot fulfill in specific countries. You are enabled to choose more than one item to be blocked, or even select multiple countries on a rule. Block a product and also a collection easily by its name now! You can uninstall it and get support at any time!
Highlight features
Show products that are available in selected countries
Prevent customers from ordering unavailable products
Save time by selecting multiple countries in one rule
Block products and collections by name
Put the app out of action any time you like
Price: $5.50/month. 3-day free trial.
Rating:0.0 / 5
How AVADA.io ranks Shopify Geo Location apps list
These above 7 Geo Location apps for Shopify are ranked based on the following criterias:
The ratings on Shopify App store
The app's rank on search engines
The prices and features
The app provider's reputation
Social media metrics such as Facebook, Twitter and Google +
Reviews and assessment by AVADA.io
Top 7 Shopify Geo Location Apps
Special thanks to all vendors which contributed the best 7 Shopify Geo Location apps. We honestly recommend you to give every app above a try if possible. We create Shopify apps review series with the aim of helping Shopify online stores find the best Geo Location for their website. All of the information on the review (including features, description, prices, and links) is collected from the vendor's website or their own published page/ selling channels.
The list of the 7 best Shopify Geo Location apps is kept up-to-date on a regular basis by our team. Please feel free to reach us out if you have any questions related to this app review.
Don't see your app on the list? Wanna contribute more content to this review? Contact us
People also searched for
shopify geo location apps
shopify geolocation
shopify geolocation app
geolocation redirect shopify
shopify geo redirect
shopify geo location

shopify ip redirect
shopify ip address
shopify country redirect
shopify geo targeting
shopify block ip address
shopify geoip
shopify location based pricing

block customer shopify
shopify store ip address
shopify apps geolocation
shopify checkout with geolocation
shopify geolocation setup
shopify geolocation check
shopify geolocation app

shopify translation app with geolocation