Shopify Free Shipping Bar Apps 2021
11+ Best Shopify Free Shipping Bar Apps from hundreds of the Free Shipping Bar reviews in the market (Shopify Apps Store, Shopify Apps) as derived from AVADA Commerce Ranking which is using AVADA Commerce scores, rating reviews, search results, social metrics. The bellow reviews were picked manually by AVADA Commerce experts, if your app about Free Shipping Bar does not include in the list, feel free to contact us. The best Free Shipping Bar app collection is ranked and result in May 2021, the price from $0. You find free, paid Free Shipping Bar apps or alternatives to Free Shipping Bar also. The Top 50+ Shopify Free Apps for Every Store.
11 Best Free Shipping Bar Apps for Shopify
Here is a list of 11 best Shopify Free Shipping Bar apps:
AVADA Free Shipping Bar by Avada commerce
Shopify Free Shipping Bar app by AVADA is one of the most highly appreciated app on the market. With unlimited Free Shipping Bar including Announcement Bar, Hello Bar, as well as Promotion Bar, this application will surely help you increase your sales and revenue.
More specifically, AVADA Free Shipping Bar allows you to change the motivating message based on the total cart value of customers. This encourages customers to add more items to their carts to earn the free shipping offers, which would increase your sales significantly. Besides, there are numerous pre-made and ready-to-use templates available. Thanks to the diversity of background images, colors in the templates, you can easily apply them for various campaigns and occasions. Noticeably, all the elements of templates are customizable, which means that you can freely change the templates as you wish.
AVADA Free Shipping Bar will surely be a blast to increase the performance of your store promotion bar. So, what are you hesitating for? Install it now for free and start boosting your sales.
Highlight features
Offer unlimited Free Shipping Bar
Allow applying ready-to-use Free Shipping Bar templates
Change motivating messages according to cart value
Enable adding link and button to the bar
Provide 5 preset positions to display the bar
Price: Free
Rating:4.9 / 5
Free Shipping Bar by Hextom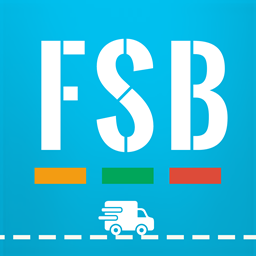 An important notice for every online store owners, a recent research had claimed that 88% online shoppers would prefer to buy their products in a store where offers free shipping service. Not only save money but free shipping also brings customers comfortable feelings and attracts them to add more and more products into the cart. With the aim to support business, Hextom had developed Free Shipping Bar to both promote your delivery and boost your sale. The main function of this app is showing a progressive message to encourage customers to put enough items into their cart to get a free shipping offer. Moreover, users could choose different cart goals for different countries, decide which page or collection to display a bar so as to pick up an optimal offer. One more good news, a performance of every bar is recorded and consequently, you could easily assess each campaign. Finally, Free Shipping Bar allows users to freely custom the bar to fit their store style with emojis or background themes which are related to holidays. If you are ready to boost your sale, just with a click to install and experience a free plan today!
Highlight features
Boost sale by displaying a progressive message
Decide an optimal free shipping offer
Record performance of every bar
Free to customize and fully responsive
Easy peasy installation
Price: $9.99/month
Rating:4.7 / 5
Free Shipping & Hello Bar by Spurit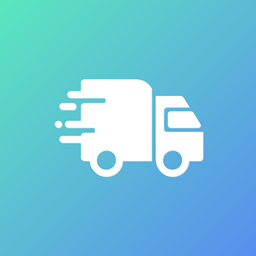 Free Shipping & Hello Bar App by SpurIT is voted as the number 1 Notification app by over 6,000 Shopify merchants. Here is how the app works: When a user enters your store for the first time, an initial message (welcome bar) will show up to tell them about a promotion your store is running (for example, buy 3 get 2 free, spend over $50 to receive a gift or free shipping, ect.). When the customer adds some products to their cart, the information shown on the bar will change, reflecting their payment and reminding them what else they will need to add to the cart in order to receive the rewards. When the customer adds enough products, a final message will pop up, informing that they are now qualified for the rewards.
Highlight features
Create a beautiful notification bar
Keep your customers informed with changing messages
Set up conditions of when and how you show the bar to store visitors
Customizable design for notification bar
Unlimited number of visitors and offers
Price: $8.95/month. 14-day free trial.
Rating:4.8 / 5
Shipping Bar by Shopstorm
It is a widely known fact that free shipping encourages customers to spend more shopping online and is amongst the best ways to drive sales. As a matter of fact, almost half of the researched online shoppers would add more to their shopping cart to be qualified for free shipping. So if you are not offering free shipping, you have not unlocked your business's full potential yet, and it's time you looked for Shipping bar by ShopStorm. The app is designed to help you offer customeres free or reduced shipping fees and thus, boost your sales and revenue. With its one-click installation, you will not need any developer to have your app running. Plus, the app offers free plan, a 14-day trial, and is compatible everywhere on both Desktop and Mobile, making it look good on nearly all themes. What a steal! Boost your sales with our easy-to-use Shipping Bar app!
Why choose Shipping Bar by ShopStorm?
Highlight features
Promote your shipping deals in the most attractive way possible
Fully customizable colors and font
No coding required to install
Compatible on all platforms and themes
Free, 24/7 customer support
Price: Start from $0/month
Rating:4.8 / 5
Shipping Info ‑ Shipping Bar by Fireapps - premium apps for ecommerce.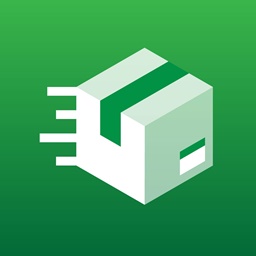 Sales Box by FireApps is designed specifically to help you include extra information right under the Add to cart button on your Products page. It will shorten the time your customers spend making purchasing decisions, reduce abandoned carts and boost sales. By automatically tracking customers' locations, Sales Box automatically shows customers shipping fees, shipping time, special deals or any promotion available. Plus, Sales box is totally customizable with having your sales message shown on specific categories or specific countries. Upon installation, no coding is required. The app is also compatible on both Desktop and Smartphone.
Highlight features
Boost sales with extra offers
Customized sales messages that hit the right customers
Automatically use IPs to convert currency messages
Make your products page more and more attrative
Compatible on all platforms and themes
Price: Start from $0/month
Rating:4.3 / 5
Smart Shipping Bar by Pixel union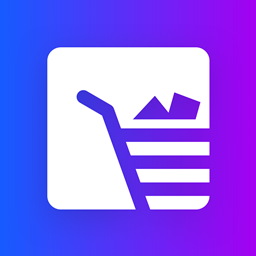 Smart Shipping Bar by Pixel Union, ranked #1 in Shopify's design team, is an app designed to increase conversion rates and maximize your order values by quickly and effectively promoting shipping deals. Smart Shipping Bar helps you maximize order values by motivating customers to buy more products so as to reach your pre-defined order values goal and get free shipping. The app also makes sure your customers are awared of free shipping, shipping discounts or other types of cart-based promotion with a fully customizable bar at the top (or bottom) of your store's page. Install now to get the FREE Basic plan which has been helping thousands of Shopify businesses in promoting shipping offers or upgrade to the Premium plan for even more features.
Highlight features
Promote shipping deals
Beautiful promotion bar
Inform customers when their order values almost reach free shipping
Customizable themes
Best-in-class customer support
Price: Start from $0/month
Rating:4.7 / 5
Leadslide Free Shipping Bar by Leadslide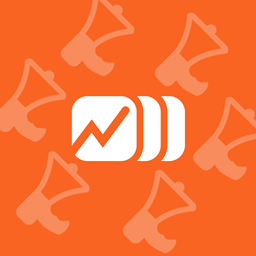 Leadslide Free Shipping Bar run by Leadslide focuses on creating free notification, announcement, and promotion bars in some minutes on your footer and header. As you might not know about, a notification bar is known as a bar which can go at the top and bottom of your site and help you showcase information and announcements to make your customers feel easy to visit your sites. With the app, a coupon notification bar will be replaced to display the coupon code or promotion you are launching to show products discounts or deals. In addition, the app is mobile responsive and works well on devices such as laptop, desktop, android, mobile and IOS. In addition, users can write a text of notification as well as allow visitors to know the announcements you want to create. With the social media bars, you can show off social media links on your site or footer to engage with your customers. Regarding free shipping bars, a shipping message is shown for your visitors to boost up sales and profits for your Shopify stores.
Highlight features
Inform customers free shipping costs
Customize messages to tell customers on Shopify stores
Develop social channels and boost users' following
Show free messages to customers to boost sales
Work perfectly on devices
Price: Free
Rating:5.0 / 5
Free shipping promotions by Laralancer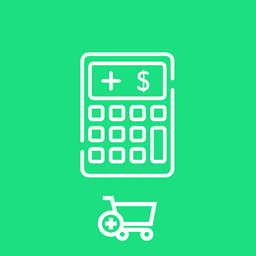 FREE Shipping Calculator by LaraLancer is an app designed to help you create fully customized shipping boxes on your Shopify store, which maximizes cart value and increases sales by making customers want to add more products to their cart to get free shipping. The shipping box can be placed anywhere on your Shopify store. It will show messages informing customers how much more products value they will need in order to reach the free shipping threshold. In addition, not only is the app offered for free, the fact that it takes only one click to install the app means that it requires no coding skills to install the app.
Highlight features
Promote free shipping
Maximize cart value
Inform customers how much cart value left to reach free shipping
Create fully customizable messages
Watch live preview to see how the messages look to users
Price: Free
Rating:4.8 / 5
Free Shipping Bar by Itigic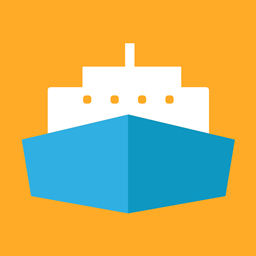 It is widely known that customers are often willing to buy more in order to reach the free shipping threshold. In other words, free shipping is one of the best incentive for customers' extra purchases, and thus, one of the best motivation for sales maximization. Free Shipping Bar by itigic is an app designed to make the best use out of this advantage. Here is how it works: When customers visit your online store, a free shipping offer demo will be shown. Later, as they add items in their shopping cart, a message will pop up letting customers know how much more order values they will need to add in order to get a free shipping offer. When the cart value is qualified for free shipping, customers will also see the success message.
Highlight features
Make your shipping promotion as attractive as possible with live demo
Fully customizable messages, goal value, currency, font style, background, bar position and so on
Inform customers how much more value they need to reach free shipping
Advanced options in targeting for GEO, page, device and visitors
Schedule, set duration, or delay your shipping bar
Price: Free
Rating:5.0 / 5
Shipping Bar Master by Autoketing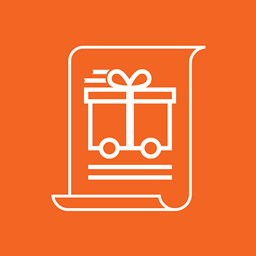 Shipping Bar Master‑Autoketing, which is released by the Autoketing team, is an important tool for all Shopify e-commerce administrators to boost customer's buying goal by automatically showing a free shipping bar. With Shipping Bar Master‑Autoketing, you are enabled to motivate customers to make purchases by creating many free shipping campaigns and displaying shipping bars on your website. In details, to qualify the free shipping requirements, the customers' total cart value need to add more products to their carts. That could be a good way for you to generate profits, get the app now!
Highlight features
Allow creating free shipping campaigns for customers
Set the cart goal to receive free shipping
Encourage customers to buy more items
Provide pre-made 3 message options
Add social buttons for more followers
Price: Free plan available. 7-day free trial.
Rating:0.0 / 5
Easy Free Shipping Bar by Metizsoft solutions pvt ltd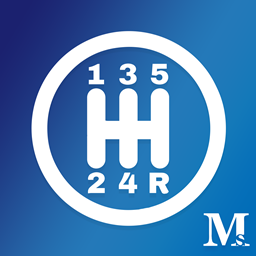 If the online traders want to boost the sales and the customer's conversion, it is necessary for them to integrate more useful Shopify apps in their stores. Moreover, this app are helpful with many available themes which help your store more outstanding. In addition, the users enable installing this app with a very simple process. Besides, this Easy free shipping app is also a solution for you to have the shipping method for the customers by giving them the specific buttons like Free Shipping. Last but not least, by Discount Offers, it is easy to inform your audience about the promotion and the total cart amount.
Highlight features
Easy to install and use
Fully customizable shipping bar
Enable showing the total amount cart
Provide the user-friendly buttons
Provide available themes
Price: Free
Rating:0.0 / 5
How AVADA.io ranks Shopify Free Shipping Bar apps list
These above 11 Free Shipping Bar apps for Shopify are ranked based on the following criterias:
The ratings on Shopify App store
The app's rank on search engines
The prices and features
The app provider's reputation
Social media metrics such as Facebook, Twitter and Google +
Reviews and assessment by AVADA.io
Top 11 Shopify Free Shipping Bar Apps
Special thanks to all vendors which contributed the best 11 Shopify Free Shipping Bar apps. We honestly recommend you to give every app above a try if possible. We create Shopify apps review series with the aim of helping Shopify online stores find the best Free Shipping Bar for their website. All of the information on the review (including features, description, prices, and links) is collected from the vendor's website or their own published page/ selling channels.
The list of the 11 best Shopify Free Shipping Bar apps is kept up-to-date on a regular basis by our team. Please feel free to reach us out if you have any questions related to this app review.
Don't see your app on the list? Wanna contribute more content to this review? Contact us
Comments for Free Shipping Bar
---
---
People also searched for
shopify free shipping bar apps
shopify free shipping bar
free shipping bar shopify
free shipping app shopify
shopify free shipping app

free shipping bar by hextom
free shipping shopify app
shopify show free shipping
shopify free shipping and discount
shopify free shipping over amount
how to set up free shipping on shopify

free shipping bar shopify
add free shipping announcement bar shopify
free shipping bar shopify app
shopify brooklyn theme free shipping bar
best shopify free shipping bar
best free shipping bar on shopify