Best Shopify Free Gifts Apps
Top 7 Best Shopify Free Gifts Apps in 2023
7+ Best Shopify Free Gifts Apps from hundreds of the Free Gifts reviews in the market (Shopify Apps Store, Shopify Apps) as derived from AVADA Commerce Ranking which is using AVADA Commerce scores, rating reviews, search results, social metrics. The bellow reviews were picked manually by AVADA Commerce experts, if your app about Free Gifts does not include in the list, feel free to contact us. The best Free Gifts app collection is ranked and result in September 2023, the price from $0. You find free, paid Free Gifts apps or alternatives to Free Gifts also. The Top 50+ Shopify Free Apps for Every Store.
Quick Comparisons of the Best Shopify Free Gifts Apps
| # | App Name | Vendor | Pricing | Rating | Image | Action |
| --- | --- | --- | --- | --- | --- | --- |
| 1 | Free Gifts | Secomapp | From $29.99/month. 14-day free trial. | 4.6/5 ⭐️ | | Get app! |
| 2 | Gift Box – Free Gift Motivator | Digismoothie | $19.99/month | 5.0/5 ⭐️ | | Get app! |
| 3 | Freebies by Brickspace Lab | Brickspace Lab | From $8/month. 14-day free trial. | 3.9/5 ⭐️ | | Get app! |
| 4 | Gift On Order | Webkul Software Pvt Ltd | $9/month. 3-day free trial. | 2.1/5 ⭐️ | | Get app! |
| 5 | Prizemojo | Prizemojo | Free | 4.8/5 ⭐️ | | Get app! |
| 6 | Movo ‑ Discount & Free Gift | LaunchTip | 0 | 5.0/5 ⭐️ | | Get app! |
| 7 | Shopkeeper Branded Gift Cards | Shopkeeper Tools | $7.99/month. 3-day free trial. Additional charges may apply. | 0.0/5 ⭐️ | | Get app! |
Top 7 Best Free Gifts Apps for Shopify stores:
Here is a list of 7 best Shopify Free Gifts apps:
Free Gifts by Secomapp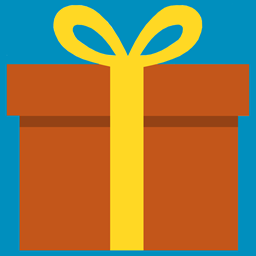 Free Gifts by Secomapp developed by Secomapp aims at increasing your sales with many offers. This app can offer you solutions of giving discounts, up-selling, gifts or cross-selling to your customers on your Shopify stores. Your store will look more lively and vibrant. The app can cover many hottest discounts and gifts offers. For example, with "Buy One – Get One" which is known as an effective promotion, as your customers can purchase a product, they can be offered another product as a present. There will be some offers on specific products also and your customers can have free presents or any discounts when they buy certain products. Besides offers, Free Gifts app can offer on the carts, which means that shoppers can get presents or any discounts on the shopping carts. Moreover, users can generate many rules for offers and have an opportunity to attract customers' attention to products on your Shopify store by upselling and cross-sell. When installing the app, you can see that the app provides you with Promotion Message and Banner on the cart page and it enables you to advertise and get customers to know how close they are about to get a promotion.
Highlight features
Retain loyal customers to boost sales and revenue
Provide customers with offers on specific products and carts
Promote banners to help customers know when they get promotion
Allow users to generate multiple offers with many rules
Enable users to advertise and encourage customers to purchase more
Price: From $29.99/month. 14-day free trial.
Rating:4.6 / 5
Gift Box – Free Gift Motivator by Digismoothie
Gift Box will calculate the remaining spend and recommends customers how much is left to get the free gift or service.
You can provide free services such as free shipping, gift wrap, gift card or any free product from your catalog. for your customers. They will notice that buying from your store is a deal so it will increase them buy more. Besides, you can set your rules for free gifts. Gift Box is designed to handle an unlimited number of free gifts. Therefore, you can have only one or ten, it doesn't matter the user experience will still be great. You can also customize the thresholds for each gift. Moreover, localize the app to other languages as all texts are fully customizable.
The app is so effective that it would help you get more customers on Christmas eve in particular and other events in general. Download it with a small budget and it will make you satisfying.
Highlight features
Provide beautiful, slick, and effective design
No coding and settings adjustments needed
Provide free shipping, gift wrap or free product
Set your rules for free gifts
Unlimited number of free gifts
Price: $19.99/month
Rating:5.0 / 5
Freebies by Brickspace Lab by Brickspace lab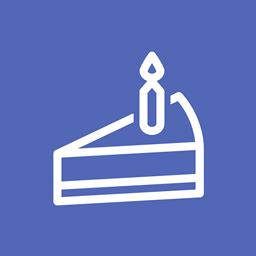 Freebies by Brickspace Lab by Brickspace Lab can provide users with free gifts and then send them to your customers. With only 14 days of free trials, you can experience the most useful features. With the app, Freebies can generate popups on your cart pages which can showcase products so that your customers can include them in their carts at no cost. Freebies will be customized to provide customers with free gifts when they buy a selected item. In addition, your customers need to follow the criteria of the popup to receive free gifts, and it can automatically get rid of free products from the cart whenever the criteria are not perfectly met. The Popup can use the font styles from your store's theme and it can be customized with your colors and text. Also, you can insert links to the conditions and terms for your popup, and the streamlined app can reduce the performance impacts. However, there will be some limitations to the app. For instance, the app does not assist all of the Shopify themes, or it will be installed on the live themes.
Highlight features
Provide users with free gifts to encourage customers' loyalty
Urge customers to create larger buying to get free gifts
Get customers' cards updated automatically
Customize popup with colors and texts
Get rid of free gifts from carts automatically
Price: From $8/month. 14-day free trial.
Rating:3.9 / 5
Gift On Order by Webkul software pvt ltd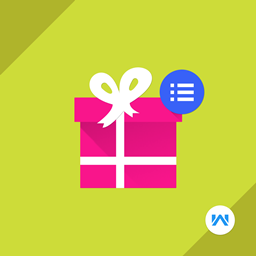 Gift On Order developed by Webkul can help insert gifts to your orders to surprise your customers. With the app, it can assign you free gifts along with orders per rule. You can generate many gift products and create rules for gifts given to the orders. In addition, you do not need to anything since this gift product can be added automatically to the cart of the customers. Also, your buyers can change and choose from available free gifts. To make gift products, all you need to do is choosing the product you want to add it as a gift, and then rules can be created to assign gifts. In order to add new rules, you can click the "Add" button, set the minimum orders to meet the free gifts, and select products for rules. You can also set up the period in rules and your gifts can be applicable.
Highlight features
Allow admin to assign free gifts with each order
Set up rules for each free gift
Add gift products to buyers' carts automatically
Enable customers to change the available free gifts
Generate multiple gift products
Price: $9/month. 3-day free trial.
Rating:2.1 / 5
Prizemojo by Prizemojo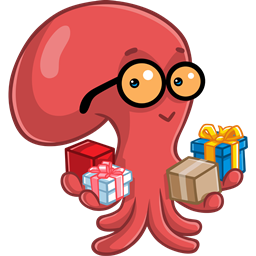 Prizemojo run by Prizemojo focuses on promoting your Shopify store by enabling you to introduce your discounts and products as prizes for your engaged customers. Here are several ways that the app can support your stores. In fact, users will be allowed to run a free gift that can make participants consider your items, not just the way of entering to win because it is free. In addition, the app enables you to build your giveaways and generate your goodwill with your possible customers. Also, you can know the product's popularity with your shoppers in comparison to another size. Moreover, you can advertise your shop's sites at no cost of CPC or CPM fees. If you have any complaints or problem with installation, you can feel free to contact the app's team. The app is simple to install and use under some minutes.
Highlight features
Provide customers with giveaway games and unique discounts
Drive traffics to sites thanks to users' products
Create users' sponsor ranking and free advertising chances
Ship products without wasting money
Convery any product into prizes or giveaways automatically
Price: Free
Rating:4.8 / 5
Movo ‑ Discount & Free Gift by Launchtip
Movo can help your store increase sales and average order value. By showing your store promotions, you can increase buyer engagement, conversions and enhance your average order value.
Shoppers tend to purchase more when they are getting a deal and are reassured when they aren't missing out on one also. With Movo app, your visitors will no longer have to round hunting for codes and offers and providing beautiful store promotions to attract your customers quickly. So your potential customers will turn into buyers. You should choose carefully which promotions you display. Moreover, you can create simple free gift offers with Movo. Also, create custom offers outside of Shopify like a free pen with every order. Furthermore, you can increase activities by enhancing shopper engagement and conversions by keeping them on your store for longer.
Install Movo to display these promotions in a convenient pop-out widget for your customers to view.
Highlight features
Provide beautiful store promotion
Create basic free gift
Provide custom offer
Enhance conversions and shopper engagement
Make style to suit your store
Price: 0
Rating:5.0 / 5
Shopkeeper Branded Gift Cards by Shopkeeper tools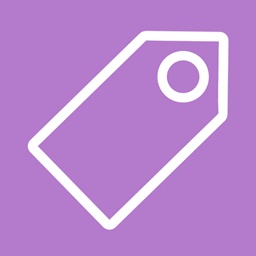 Shopkeeper Branded Gift Cards, which is designed by the Shopkeeper Tools team, is an indispensable extension for any e-commerce store administrators to help your customers send more gift cards to other people by replacing the default gift card design with your own style. With Shopkeeper Branded Gift Cards, you are enabled to quickly and simply add various professionally designed, branded gift cards to your store together with a well-organized ordering process of gift cards. Still using the animated gift card experience which is similar to the popular Shopify Gift Cards application, but you will entirely control the cover, background, and many more. Especially, you can allow your customers to write a personal message and fill their name in the "from" blank in any individual card so that the gift can be more personal. By working with our professional graphic designers who have been working with various e-commerce stores, your branded gift cards will have a stunning look even on laptops, desktops, tablets, and mobile devices. Install it now to start your 3-day trial provided freely!
Highlight features
Create your own gift card that match your brand
Make gift more personal with a personal note and 'from' name
Provide professional designer to help you
Create branded gift cards that are suitable for each device
Take only 3 hours of design time for each gift cards
Price: $7.99/month. 3-day free trial. Additional charges may apply.
Rating:0.0 / 5
How AVADA.io ranks Shopify Free Gifts apps list
These above 7 Free Gifts apps for Shopify are ranked based on the following criterias:
The ratings on Shopify App store
The app's rank on search engines
The prices and features
The app provider's reputation
Social media metrics such as Facebook, Twitter and Google +
Reviews and assessment by AVADA.io
Top 7 Shopify Free Gifts Apps
Special thanks to all vendors which contributed the best 7 Shopify Free Gifts apps. We honestly recommend you to give every app above a try if possible. We create Shopify apps review series with the aim of helping Shopify online stores find the best Free Gifts for their website. All of the information on the review (including features, description, prices, and links) is collected from the vendor's website or their own published page/ selling channels.
The list of the 7 best Shopify Free Gifts apps is kept up-to-date on a regular basis by our team. Please feel free to reach us out if you have any questions related to this app review.
Don't see your app on the list? Wanna contribute more content to this review? Contact us
People also searched for
shopify free gift with purchase
free gift shopify app
shopify free gift
free gift app shopify
shopify free gift app

free gift with purchase shopify
shopify free product with purchase
shopify gift with purchase
gift with purchase shopify
add free gift to cart shopify
shopify gift with purchase app

shopify free gift option
gift on order shopify
shopify free item with purchase
shopify free gifts app
shopify gifts app
free gift with every purchase

best apps to get free gift cards