8+ Best Shopify Fitness & Gym Themes 2021
Are you looking for Shopify Fitness & Gym Themes? You are in the right place! 8+ Best Shopify Fitness & Gym Themes have been reviewed and manually picked up by our Avada Commerce team from website, marketplace such as: Themeforest, Shopify Themes or TemplateMonster. Fitness & Gym Themes have been collected based on the following criteria: number of sales, reviews, ratings and social metrics. The best Fitness & Gym themes collection is ranked and updated in January 2021.
Fitness & Gym Themes for Shopify
Here is a list of best Fitness & Gym themes for shopify:
Parallax - Fitness & Gym theme by Out-of-the-sandbox
Theme features
Parallax effect
Multi-level menu
Search engine optimization
Free stock photos
Mobile-friendly design
Drop-down navigation support
Parallax Shopify Theme is a theme designed to strengthen your brand's style by its incredible parallax scrolling effect. This is a significant Parallax theme that brings the flexibility to viewers by controlling your website along with a long-format home page and distinctive scrolling style. As a result, you will be able to tell your story with the most beautiful detail. Also, creating an impact with full-width images, slideshows and video have never been that easy. You are also capable of taking advantage of the additional homepage section options including customer testimonials, logo list, featured promotions and image gallery as well.
More Info / Download Theme Demo
---
Sportwear - Fitness & Gym theme by Engotheme
Theme features
Feature an attractive built-in slider
Enable drop-down shopping cart in the header
Integrated with built-in Ajax Paging & Ajax Toolbar
Display products in grid or list view
Simple to customize background patterns & colors
Sportwear - Multi-Store Responsive Shopify Theme, which is designed by the EngoTheme team, is a well-fitted theme for various stores selling fashion, gym, sport, shoe products or any other products. We are here to make sure that your theme is definitely unique, attractive, clean, and professional. There are a lot of significant features included such as Built-in Slider, Drop-down shopping cart, Built-in Mega & Sticky Menus, Ajax Add to Cart, and many more, we hope that you can as soon as possible define your store as one of the most attractive ones among many others!
More Info / Download Theme Demo
---
Ap Omuragym - Fitness & Gym theme by Apollotheme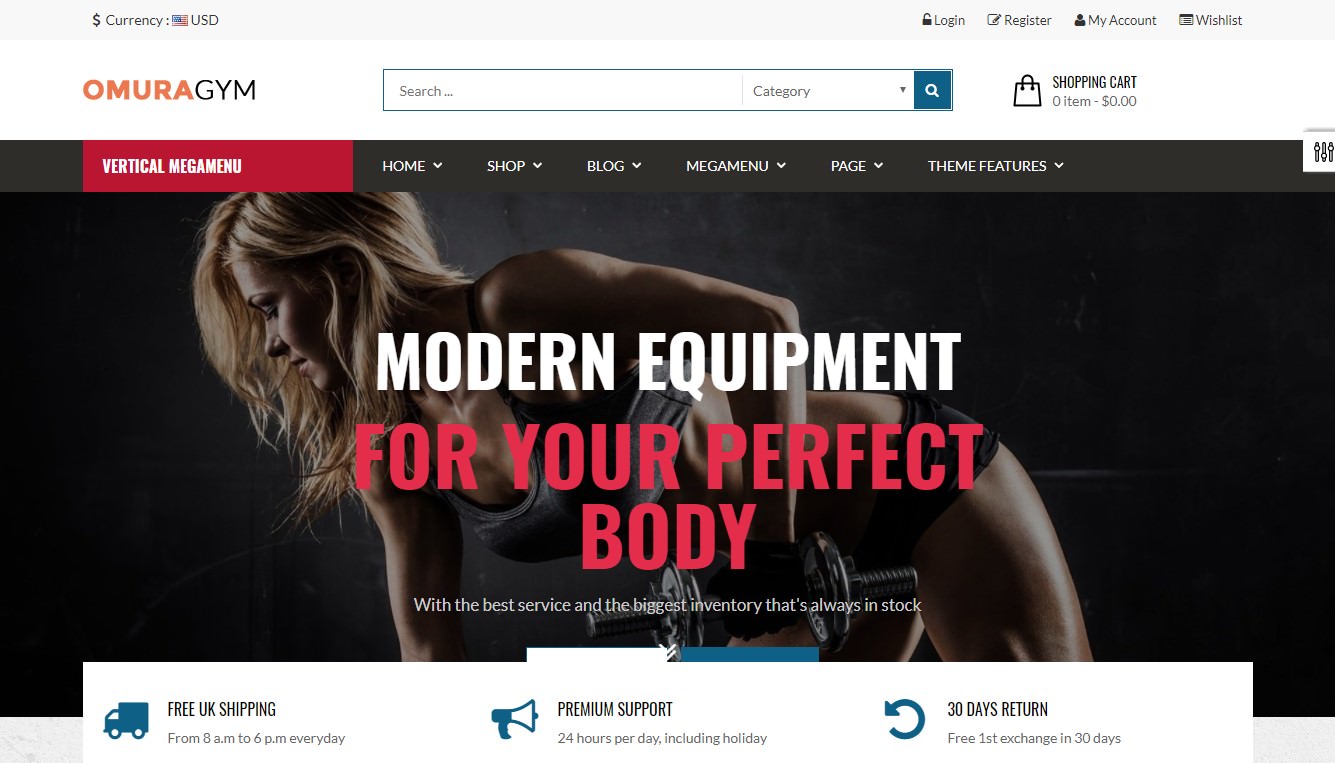 Theme features
5+ homepage layouts included
Mega Menu supported
Easily install and customize
Unlimted colors
Powerful Mega Menu
Build on CSS 3 and HTML 5
Ap Omuragym is a theme designed by Apollotheme which is dedicated to gyms, sports shops. It has a modern design and attractive image that attracts customers at first sight. Besides that, this theme has a flexible control panel and integrated tons of powerful modules to help customers have a great shopping experience on your website. and in particular, it will make the difference for your store with your competitors. Don't miss out on the Omuragym Shopify theme, discover and experience it!
More Info / Download Theme Demo
---
Ap Exgym - Fitness & Gym theme by Apollotheme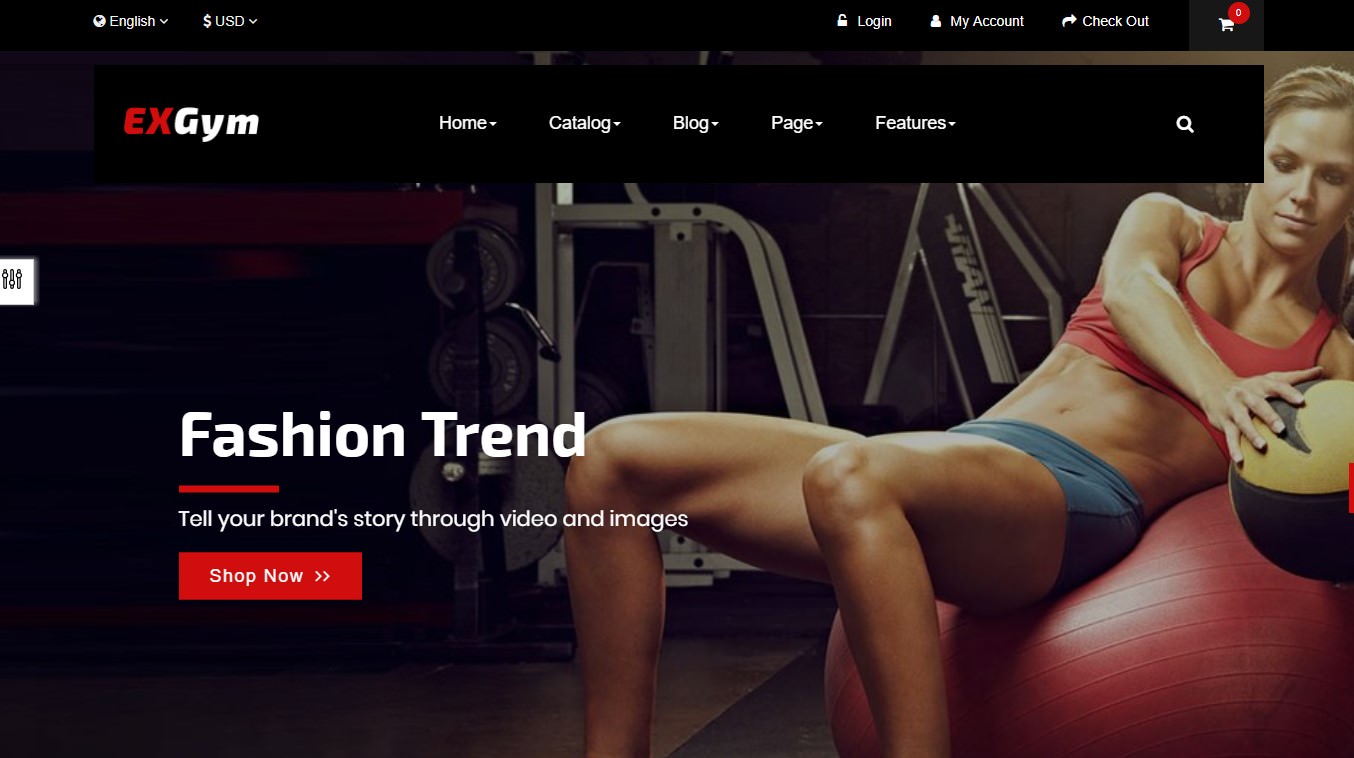 Theme features
Easy to customize and install
Flexible configuration
Mega Menu supported
Beautiful and unique theme
Fully responsive layout
Various color options
Developed by Apollotheme, Ap Exgym is definitely the smartest choice if you want to build a successful online store as well as create the best user experience for your customers. Ap Exgym is specifically designed for fitness store. It has a powerful and flexible design. In addition, the integration of tons of powerful modules will help your shop become perfect in the eyes of customers. This is the reason why stores increase sales and improve the loyalty of the customers.
More Info / Download Theme Demo
---
Runner - Fitness & Gym theme by Templatemela
Theme features
Allow filtering by name, category, and so more
Provide multiple languages and global currencies support
Certainly compatible with any browsers
Integrated with various social media channels
Keep your store avoiding JavaScript confliction 24/7
Runner - Sectioned Multipurpose Shopify Theme, which is designed by the TemplateMela team, is a well-fitted theme for various e-commerce stores for sports, tools, gym, fitness, auto, auto spare parts, cars & bikes, medical, drugs, furniture, lighting, and multipurpose stores. By mixing various colors and beautiful layouts, we work to make sure that you will be provided with an eye-catching, clean, and professional look of theme. Do not be worried if you have no ideas about setting up a theme because there are various detailed installation tutoring videos for you to follow step by step. To be more convenient for your customers, this theme template also features section drag & drop, showing announcement text, and allows zooming in details. Get Runner installed now to explore many more benefits!
More Info / Download Theme Demo
---
Sports Gear - Fitness & Gym theme by Buddhathemes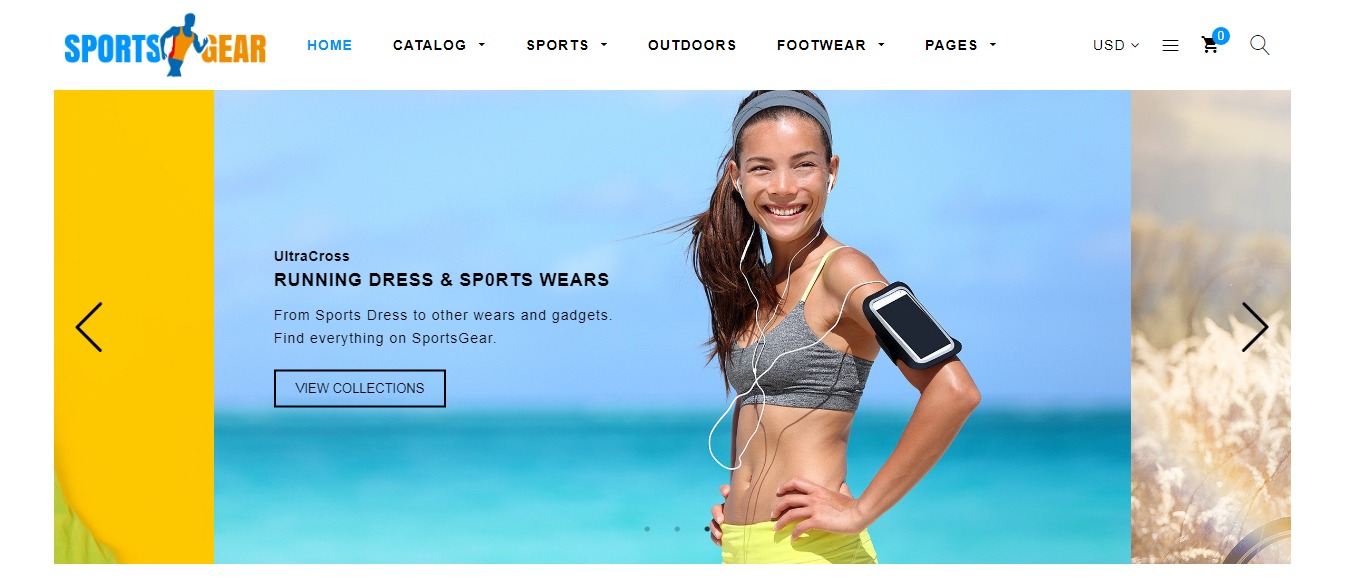 Theme features
New and unique elements designed professionally
5 different styles of Mega menu
Social integration
Coded with HTML5 and CSS3
Supports nonlatin characters
There is a Shopify e-commerce platform that is especially designed for sports products called Sports Gear. Furthermore, coded with HTML5 and CSS3, The Sports Gear is responsive to any kinds of screens. This theme is extremely exclusive with many helpful features that can boost the online business. There are 5 different styles of the Mega menu for admins to display the options. Moreover, it also supports nonlatin characters such as Chinese, Arabic, etc. Especially, Sports Gear allows customers to integrate with social networks, which can make the log in process much easier.
More Info / Download Theme Demo
---
Skate board Sports - Fitness & Gym theme by Buddhathemes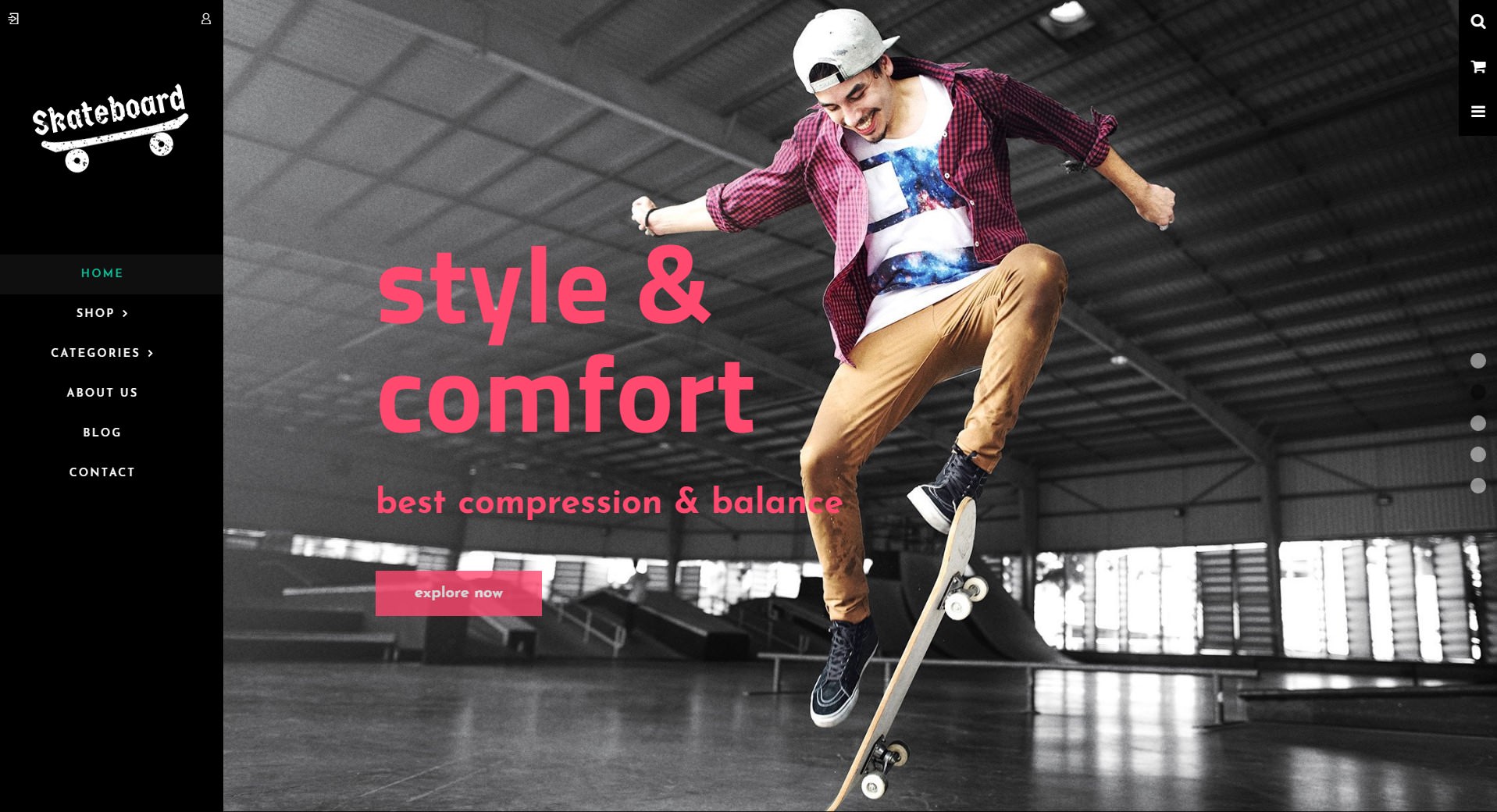 Theme features
Beautiful and unique design
Support SEO module
Flexible admin panel
Easy to install and customize
Newsletter popup included
Social integration
Skate board Sports is an excellent Shopify theme designed for sports shops. Developed by BuddhaThemes, Skate board Sports has a modern, clean and eye-catching design at first sight. In addition, this theme is fully compatible with all devices such as mobiles, tablets, computers, laptops, screens, etc. In addition, Skate board Sports theme includes a lot of powerful modules to help your customers have a great experience on the website. Select Skate board Sports Shopify theme to experience!
More Info / Download Theme Demo
---
Zoe - Fitness & Gym theme by Buddhathemes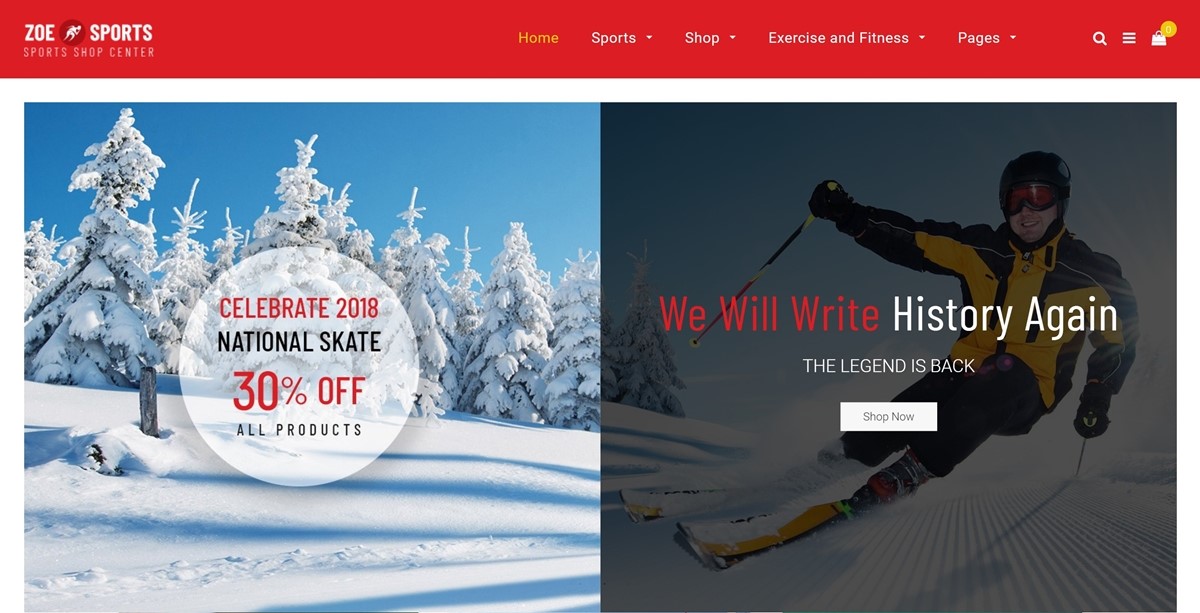 Theme features
Provide highly compatible design for all devices
Display a very smart Homepage, About us page, Blog page, Contact Us Page and a Shop page
Serve more than 50 themes for you to perfectly match your style
Display Slick Slider to present your content in a attractive way
Keep your SEO staying healthy
Zoe - Sports Store Shopify Theme, which is designed by the BuddhaThemes team, is a well-fitted theme for various e-commerce Basketball, Volleyball or Football stores or those selling Headwear, Cricket Gloves, Boxing Gloves, Sunglasses, Bags for trekking, travel, or casual and formal bags. In details, this is a tailor-made theme for every kind of clubs running any type of sports. Not only Homepage, Blog Section, About Us Page, and Contact Us Page, but Zoe Sports theme provides also the Product Portfolios in various separate categories. This could be a perfect choice for you to manage all of your sports-oriented stores even it is offline or online. Promoting your products in a convenient way now with our provided Slick Slider can help you attract more people's attention and keep them staying on your page longer. Install Zoe now to get an eye-catching look and fully responsive design for your store!
More Info / Download Theme Demo
---
You are using Wordpress platform? Let's take a look at the review Best Fitness & Gym Themes for Wordpress
How Avada Commerce ranks 8 Shopify Fitness & Gym themes
These 8 Fitness & Gym themes for Shopify are ranked based on following criterias:
Theme rating review on Themeforest, Shopify Themes Marketplace, Templatemonster, MOJO Marketplace and more.
Themes' reviews and ratings.
The theme's design.
The vendor's reputation on social networks, and search engine ranking.
Social networks metrics such as Facebook, Twititer, Google+.
Avada experts' reviews
Top 8+ Shopify Fitness & Gym Themes / Templates
Thank to every theme vendor that has made the 8+ best Shopify Fitness & Gym themes/templates list! This is the most comprehensive list of best Fitness & Gym on the internet and we are honoured to have you as part of this!
We would like to give the best commendation for all of vendors who have done the number one of Fitness & Gym brief! It is appreciated to be the most awesome and exhaustive result from searching on Google. We are pretty proud of your appearance of this task. Many thanks for your benefaction to our lives!
If you want to add or remove an item in the Fitness & Gym list, feel free to contact us at Contact us
Find more themes, please visit our Shopify theme reviews!
People also searched for
shopify fitness & gym themes
fitness store shopify
shopify fitness store
shopify fitness theme
fitness shopify stores

fitness themes
shopify fitness
shopify gym
health and fitness shopify
fitness shopify theme
what shopify theme is tiger fitness using?

theme fitness shopify free
fitness theme for shopify
best shopify theme for fitness
shopify theme fitness
shopify fitness theme