How to Use Myip.ms for Shopify
Last updated: September 01, 2023
If you tend to launch an eCommerce venture, you had better check some of the most popular Shopify websites. In this article, you will be instructed on how to use Myip.ms for Shopify; hence, you should not miss out on this.
Exclusive Offer: Get Shopify 93 days for just $3 + The Online Store Starter Kit
Start a 3-day free trial, then get Shopify 3 months for $1/month plus the premium package designed especially for new Shopify merchants!
Start Free Trial
What is Myip.ms?

As you might not know, myip.ms is known as one of the most useful sites for any web developers, webmasters, and anyone who is in the hosting business to get information about IP Address or hosting company and etc. However, Myip.ms is loaded with a daily limit for non-registered members in order to protect the resources of their sever from 'spam and bots'.
What is Shopify IP and website list using Shopify?
Myip.ms helps you find out what Shopify IP us and a list of websites currently using Shopify.
You can access to Shopify IP on Myip.ms to know what exactly Shopify IP is.
To find out a list of websites using Shopify, kindly visits Whois Web Hosting Information for the website.
How to use Myip to find popular Shopify Store
If you have not thought of how other successful Shopify stores look like or what services or products they are selling or what the key elements that lead to their success are, don't ignore this part. The following steps will aid you in using Myip.ms to find out several best Shopify stores.
Step 1: Access Myip.ms
The first thing you need to do is to access myip.ms.
Step 2: Paste the IP address and click on Whois Lookup
Next, paste this IP address: 23.227.38.32 and select Whois Lookup.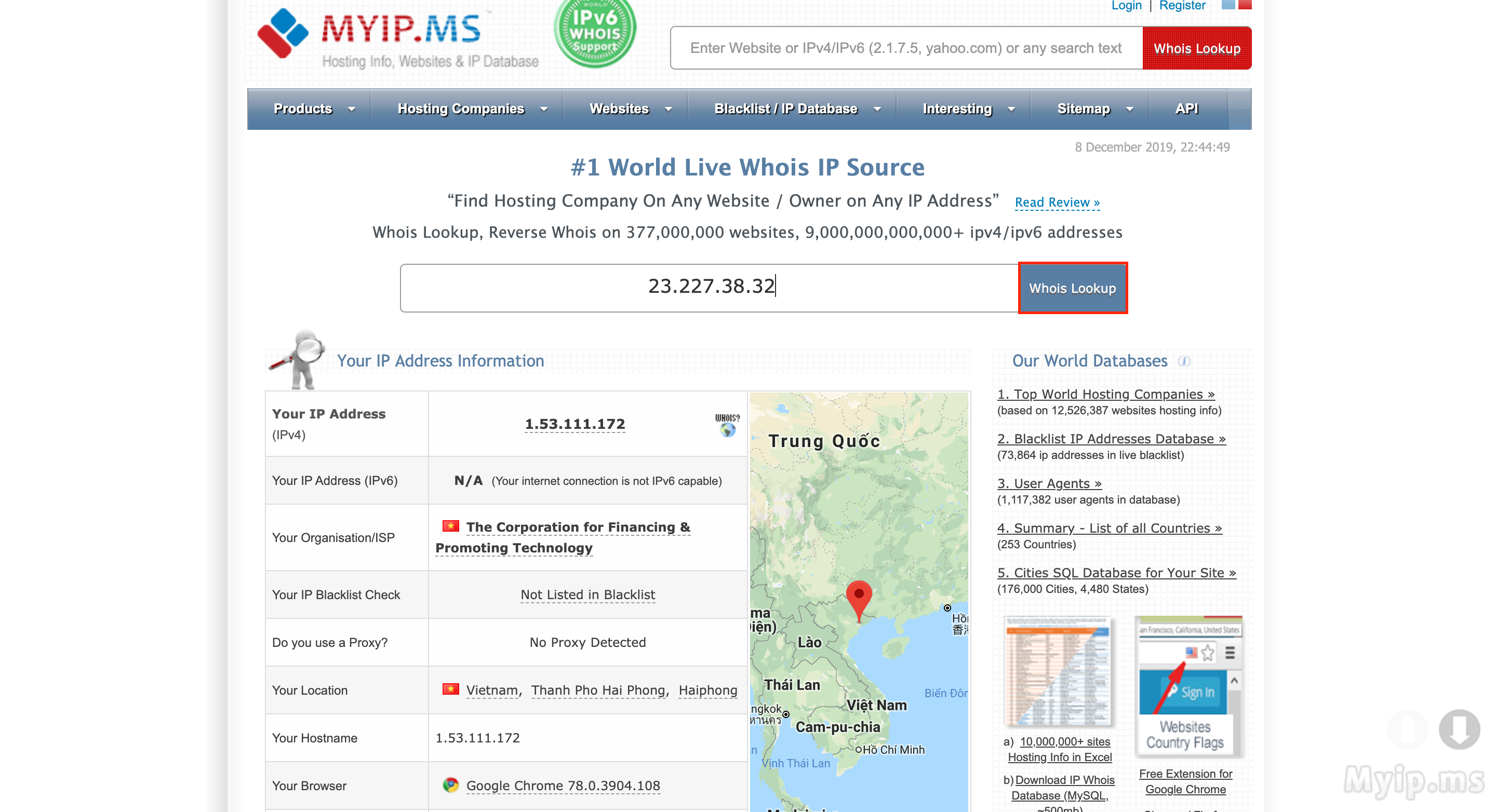 Step 3: Choose Other Sites on IP
Then, you can choose Other Sites on IP. In this step, you can have a series of Shopify stores to check and research.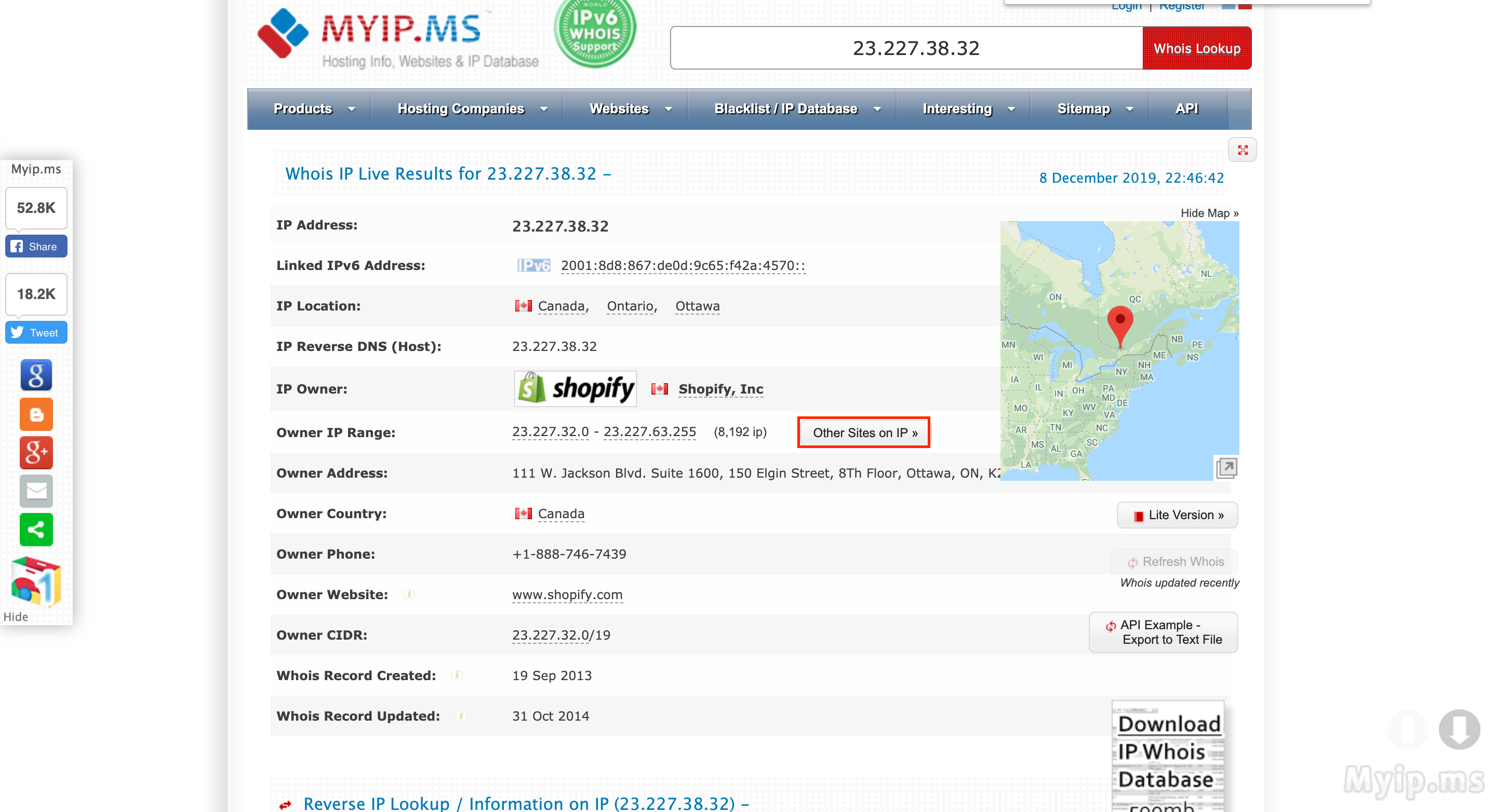 Step 4: Go to View All Records
If you would like to check more stores, you can go to View All Records or World Site Popular Rating.
Step 5: Search for popular products
In order to search for the most popular products in each store, all you need to type shopifystore.com/collections/all?sort_by=best-selling.
For example, countryrebel.com/collections/all?sort_by=best-selling.
Conclusion
The complete guide on how to use Myip.ms for Shopify hopes to assist you in discovering awesome Shopify stores for inspiration. Thanks to the help of Myip.ms, you can easily come closer to many successful stores on Shopify for learning lessons and improve your own online shops without having any difficulties. Don't hesitate to contact us in case troubles come to you.
Related Posts:
---
Mike is a content writer at Avada, with a love for video games, gadgets, and software. He has been writing about the industry now for over 7 years. He likes to keep up-to-date with the latest software releases. He's also an avid reader, and he enjoys spending time outdoors with family and friends. When he's not working, you can usually find him playing video games or exploring new outdoor activities.