How to Add Password Protection to your Online Store on Shopify
Last updated: December 01, 2023
Adding passwords protection for your online store is now available on any e-commerce platform and that on Shopify is not an exception. Creating a password for your store can help you manage your products and get things changed inside the store without affecting your customers. Or simply, sometimes, you prefer keeping your online store private for yourself and do not want anybody else to go to your page, even your customers. In fact, you can entirely restrict the customer's access to your online store just by activating the password page. This kind of page is known as a landing page which you can add the password protection to the online shop. Interestingly, you can set a new password and give it to the customers whom you think you want them to be capable of seeing your online store.
In this writing, the question of how to add password protection to your online store will be solved. You will be shown the easiest and simple way to insert password protection on Shopify. If you have already used the Shopify platform, you might know this function. If you are a newcomer to this popular e-commerce platform, you had better read this writing.
How to add password protection to your online store
Step 1: Log in your Shopify admin
As usual, logging in your Shopify account with your email and password is a must.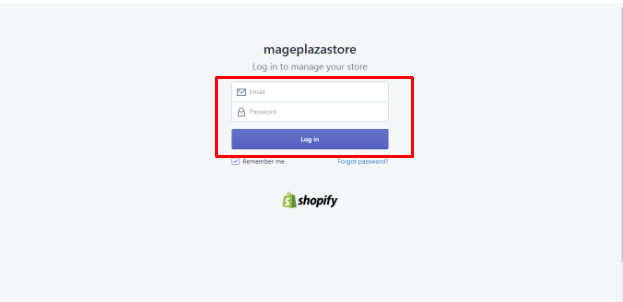 Step 2: Click Online Store > Preferences
At your Shopify admin, in the Sales channels section, you can click Online Store > Preferences.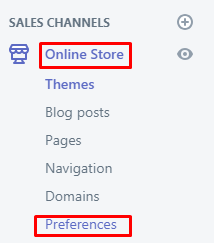 Step 3: Check Enable Password
Move your mouse to the Password Protectionsection to check the Enable Password section.
Step 4: Type the password for the customers
In the Password, you had better type the password that you want to provide for your customers, who you think that they can visit your online store. The thing is you should not use the similar password you use to log in your Shopify admin. Take note that your new password can contain up to 100 characters.

Step 5: Message to your customers
Under Password, there is a message box that is used for your customers or your visitors. You can type messages which you want to talk to your customers and show it on the password page. In case you do not want to show any messages, then you can leave it blank. Remember that the message box can contain up to 5,000 characters to share.

Step 6: Click Save
Don't forget to click Save to complete your current work.

Conclusion
As you can see, with just several simple steps on how to add password protection to your online store, its page is completely protected. Only the customers who are shared with the password can access your online shop. If you do not want to set new passwords for your store, then you can easily remove it from the Shopify settings. We hope that with our help, you have successfully finished your work and also this article can bring you a lot of great experiences about how to use Shopify properly as a merchant. Do help us to share this article if you find it useful.
Related Posts:
---
Mike is a content writer at Avada, with a love for video games, gadgets, and software. He has been writing about the industry now for over 7 years. He likes to keep up-to-date with the latest software releases. He's also an avid reader, and he enjoys spending time outdoors with family and friends. When he's not working, you can usually find him playing video games or exploring new outdoor activities.