How to get your Shopify store on Google?
How to get your Shopify store on Google?
Do you want to start? Get shopify free trial here!
This article will guide you in detail to get your Shopify store on Google. We all know that customers are very important to shop owners. The majority of customers will begin their shopping journey through the search engine. Speaking of the search engine, it is impossible not to mention Google. According to research by Net Market Share, more than 70% of users worldwide use Google. Therefore, approaching Google will help you reach more customers to increase sales. In addition, the reputation of your store will be more and more widespread.
The open-source algorithms and initiatives that Google offers are intended to help users accomplish whatever tasks they have to focus on while those tasks are not easy to understand. Therefore, you can take advantage of Google to optimize SEO and make plans to grow your business. Follow this guide to get your online shop on Google.
Related Posts:
To Get your Shopify store on Google
Why should you have your store on Google?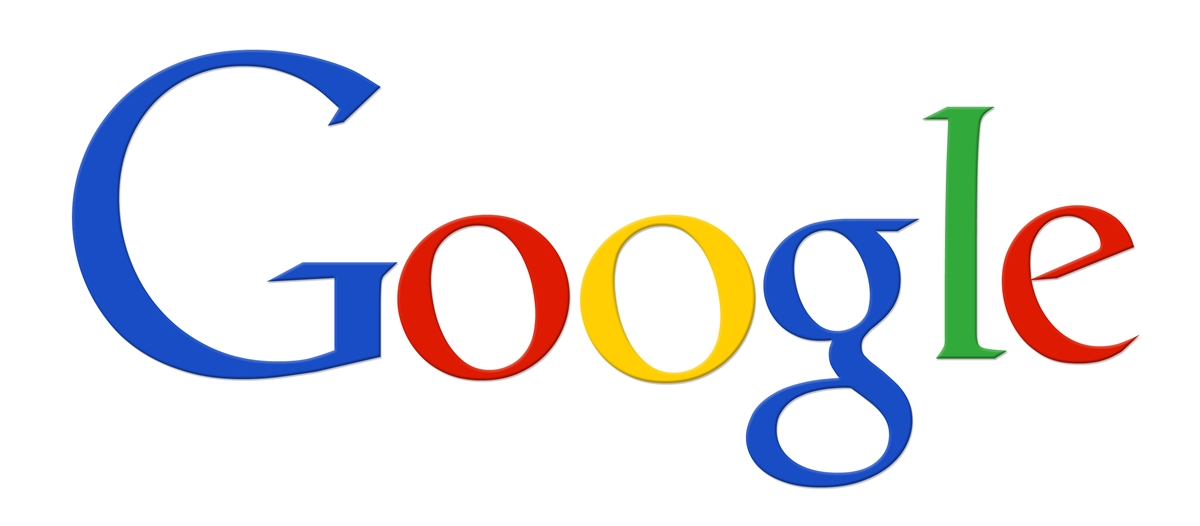 Google is considered a great search engine. Besides, for shop owners, this is a tool to help them get more customers and more money. However, some people may not fully understand what Google is offering to store owners. Therefore, I would like to talk about a few reasons you should have your store on Google.
First, having a store on Google is like a free form of advertising. In fact, there are many people who spend a lot of money promoting their products to customers. However, they forget about Google's presence. A tool that allows them to advertise with the lowest price but effective beyond imagination.
Secondly, having a high ranking on Google will position your brand. Customers will come to your store as a brand of great interest. When your store is ranked high on Google, there will be a lot of customers who click on and view your product. Thanks to this, you can increase your sales dramatically and make a lot of profit.
Thirdly, when many customers shop at your store and feel satisfied, they will leave positive reviews. Since then, many customers also feel satisfied with the average ranking that Google provides. This goes on and you will have loyal customers and increase long-term sales.
Finally, an online store owner like you can impress more and more customers thanks to the combination of providing a high-quality shopping experience with Google rankings. With the continued development and influence of Google, you can completely turn your Shopify store into a professional website.
How to get your Shopify store on Google?
Finding and submitting your sitemap
First, I want to briefly explain what you understand about a sitemap and how important it is to your online shop.
A sitemap is a file in .XML format that lists all the important content on the site, helping search engines determine your site structure. Any page or file you want to display in search engines must be in your sitemap, such as the structure of the site title, content, comments, etc. However, each sitemap only allows a limited number of links to be declared. Specifically, you can not list more than 50,000 URL links with a size exceeding 50MB for one verification.
So why should a sitemap website?
Google discovers new content by crawling the web. It is very important in standard SEO web optimization.
XML sitemaps act as a blueprint for your home and each site is a room. XML sitemaps are important for SEO because they make it easier and easier for Google to find the information on your site. From there, Google ranks PAGES web, understand which of your content is important and rank better.
Therefore, the sitemap website declaration with Google Webmaster Tools is very important because search engines cannot rank your content without indexing it before.
Moreover, with e-commerce sites, unstructured websites or tight links, the web has a lot of content, the big web is the one that needs a sitemap.
After all, let go ahead to finding and submitting your sitemap.
Find your sitemap
As mentioned above, sitemaps are extremely important for any web page including yours. Therefore, if you already have your sitemap, make sure to find it now and continue to the next section. If not, let follow our instruction to create one.
There are many ways to create a sitemap, usually, the simplest is to rely on a sitemap creation service like https://www.xml-sitemaps.com. If your website has more than 500 links, you should use a paid plan. If not, just use it for free. Then wait for the system to create your sitemap. It will take more time if you have many links.
Alternatively, you can create a Sitemap based on a text file. The sitemap should contain a list of your site URLs - up to 50,000 URLs. If you have a large website with more than 50,000 URLs, you should create multiple Sitemaps and submit a Sitemap index file.
You can provide Google with a plain text file containing one URL per line. For example:
http://www.example.com/file1.html
http://www.example.com/file2.html
For best results, follow these guidelines:
You must specify full URLs because Google tries to crawl them exactly as provided.
Each text file can contain up to 50,000 URLs. If your website contains more than 50,000 URLs, you can split the list into multiple text files and add each file individually.
A text file must use UTF-8 code. You can specify this code when you save the file (for example, in Notepad, this code is listed in the menu - Encryption of the Save As dialog box).
The text file should contain nothing but a list of URLs.
Text files should not contain header or footer information.
You can put any name you want for the text file. Google recommends giving the .txt extension file to identify it as a text file, such as sitemap.txt.
Afterward, move to the next section to verify your site with Google.
Verify your site with Google
Here, we will learn a fairly new phrase in this article "Google Search Console".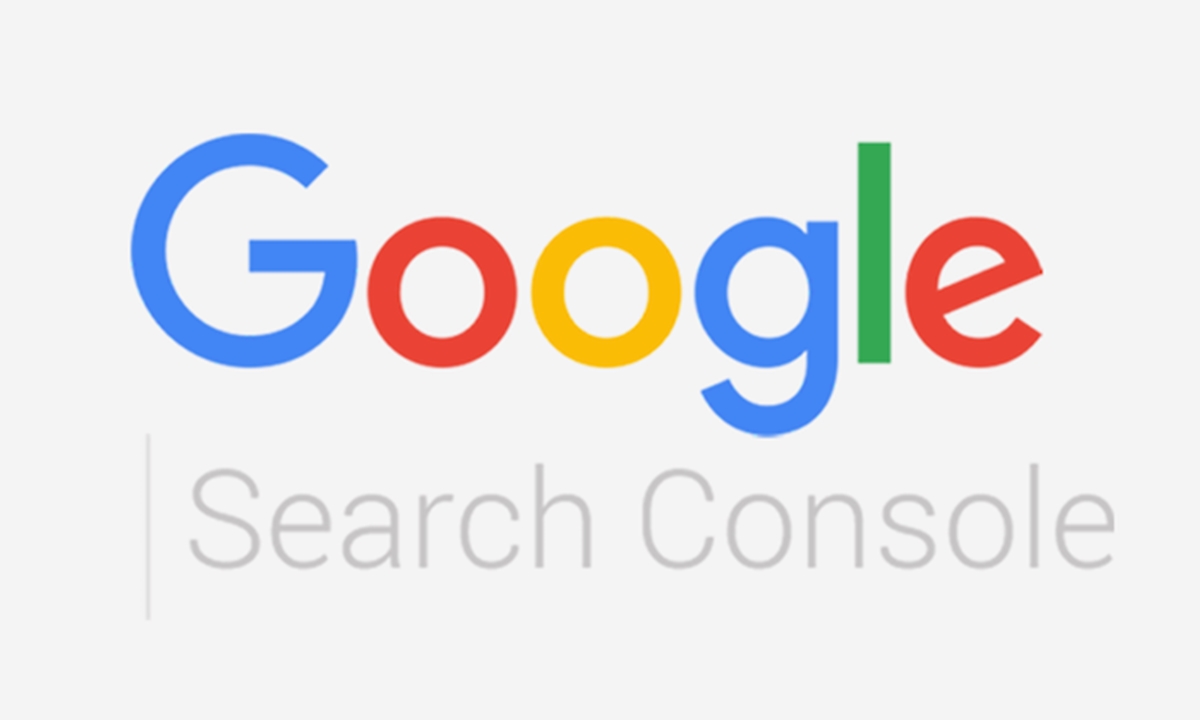 Google Search Console is a free tool from Google that helps Google understand that the website owner is you, notifies you of the indexing and error detection process. What's more, it helps the website to be indexed faster when adding a sitemap, and especially you can track the number of searches to see what keywords customers find on your website, click/display rate, and many other useful things.
You've already had a website, so how to verify your website with Google Search Console so that Google can understand it is your website? Visit How to upload Google verification file to Shopify? to take a few simple steps to accomplish this.
Submit your sitemap to Google Search Console
If you have added your website to Google Webmaster. Go to the Crawl section and select Sitemap. Enter the sitemap.xml character in the ADD/TEST SITEMAP section and you're done.

If you haven't added your website to Google Webmaster yet, you need to add it now. Go to Google Webmaster and log in with your Gmail account. After adding the attribute, select the verification method. Because Google wants to know for sure that the website you just added is yours. Now you choose the verification method as the HTML Tag and copy the Meta tag.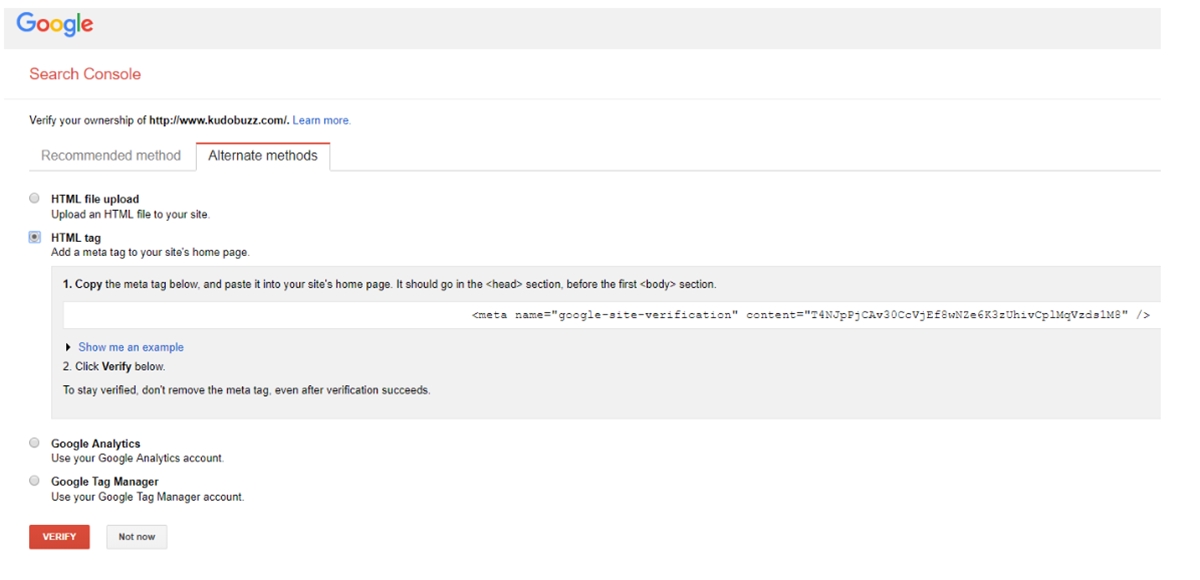 Go back to your admin page in Shopify and find the theme.liquid file. Now, open the file and paste the Meta tag into it.

Go to the Verification Method section on Google Webmaster, click the Verify button and receive a confirmation of success.

Finally, submit your sitemap as you have added your website to Google Webmaster.
Tips to fix some sitemap errors: Google Search Console tells you about most of the technical errors related to sitemaps. You can search and view Google suggestions for simple troubleshooting.
Here is a warning about common error:

Optimize your store for target keywords
In order for your online store's pages on Shopify to be ranked on Google, you will need to have a keyword list for each individual page. Long-tail keywords have their value. However, Google Panda and Semantic Search have made targeting a range of long-tail keywords inefficient. Therefore, it's highly recommended that you should target the keywords medium tail.
For a Shopify store, you should focus most on the Home Page, then the collection pages and finally the product and other pages. When you create content for your Web site. Determine the best keywords by:
Closely associated with your topic or product - service.
Highly searchable.
Low competition in search.
After you have researched and prepared the keywords, what you need to do is optimize the pages for these keywords. Take a view of the things you need to focus on below:
URL of the page: Friendly URLs for SEO structure should be neat and clean, contain no special characters. That will give users a good experience, easy to share and easy to optimize for search engines. URL is not a major ranking factor for the Website. But it helps the Web display higher on the search pages. Note that the URL is well structured when the keyword is also good.

The SEO title: The best way is that the title tag is under 65 characters so that it matches the search engine results. If the title is kept by or under 65 characters, at least 95% of your content is estimated to be displayed correctly.
Because SEO headlines are an important part of SEO and the search user experience, writing them effectively is a difficult SEO job that requires a great deal of effort. Here are important suggestions for optimizing title tags for search engine goals and usage purposes:
A few notes to write good headlines:
Add keywords, important phrases at the beginning of the title.
No keyword stuffing.
Please write to the user first.
Check the length of the Title card.
Write a unique title for each page.

Write catchy titles that attract viewers.

Meta description tag: is the content included below the title tag. This is a brief description (about 155 characters) of the page content. And the first interaction with visitors to your website. This is an interesting description that you hope will attract visitors to click through to your website.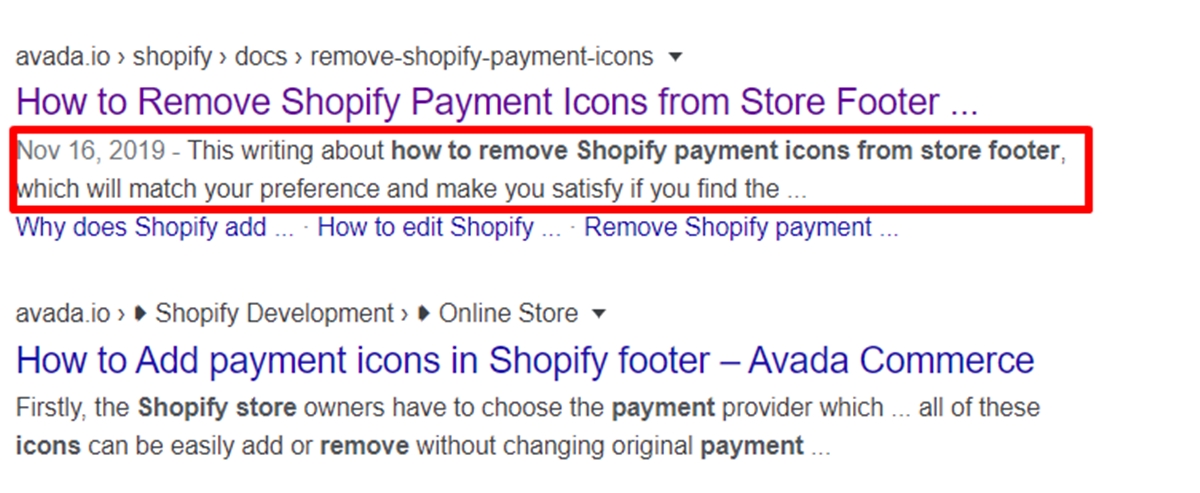 Heading Tags: there is only one H1 tag per page and it must be the same as the page title. The H1 tag is a question users can search for. And relevant content is the answer. Optimizing user questions, in addition to adding appropriate keywords, will help the position of the search engine better.
In addition, there are other Heading tags. The heading is used to format headings in the content. There are 6 types of cards from Heading H1 to H6. In particular, H1 has the highest emphasis, the highest font and descends until H6. Besides, you can use the function in bold, italic to emphasize keywords compared to surrounding words.
Alt Tags: are descriptions of content, like images, on web pages. They describe an image when it cannot be seen. And search engines use them to decode images. Or give context to the corresponding content. Alt tags should use brief, descriptive, keyword-rich text. This is important so that search engines can interpret it properly.

Page content: Website content needs to be attractive and unique to draw your customers' attention and encourage them to stay on your site longer. You need to know how to use keywords wisely in the descriptions on the page. In particular, you should describe craft products with keywords for product pages.
Remove Duplicate content
SEOs often tell each other that "Content is always King", that is, content is the leading factor in SEO. So what happens to SEO results when content is not unique and duplicates other content?
Duplicate content affects both search engines and site owners. Duplicate content may not be displayed in high rankings or may not be displayed in search results because Google is not sure how to rank among identical duplicate content. On the other hand, Google's ranking algorithms do not allow the ranking of the same content, so most of the duplicate content is often removed from the rankings. This leads to significant damage to your SEO.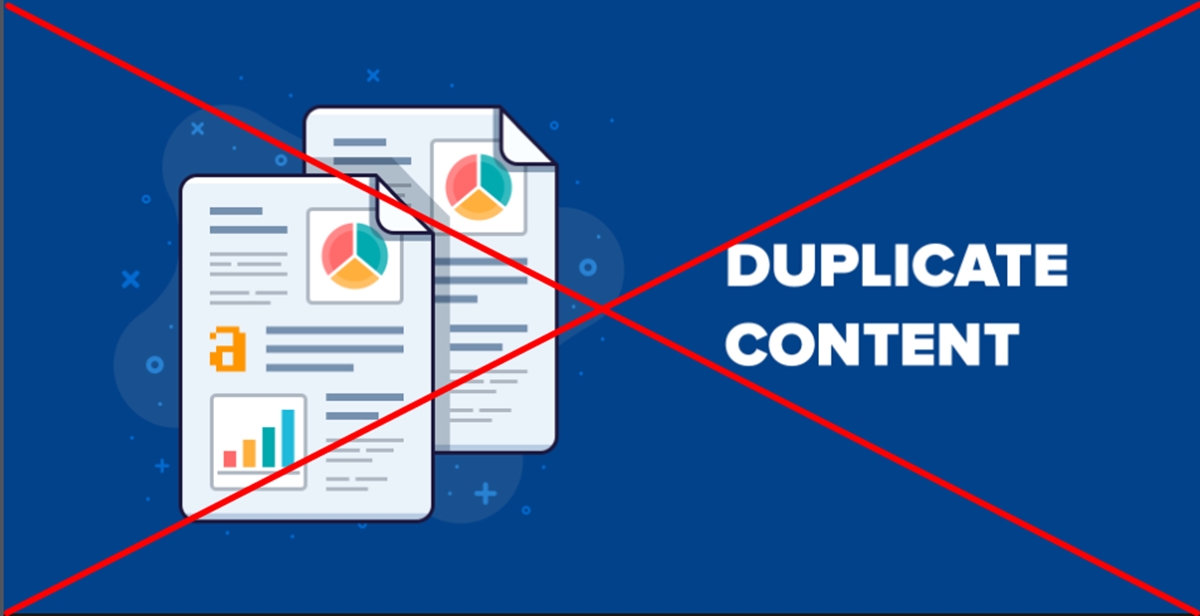 If Google notices that you have duplicate content, your site may, at some point, be penalized. Google is becoming stricter on similar replicas because it has become a prominent issue.
If you receive penalties from Google for duplicate content, this will result in significant consequences for you and your site. Your site will no longer be present when searched because Google will redefine your ranking index, which then moves you from the first results page to the 10th page or it can even take your website. Google Sandbox filter and it is very unlikely that you will get a high ranking again.
You may think that if you are penalized, you just need to delete the duplicate content and everything will immediately return to normal, but this is not true. Google may let you out of search engine results for the next several months. This will be a big hurdle for your website.
If you are concerned about duplicate content on your site, here are some ways to effectively detect and fix duplicate content immediately:
To get started, you should check all the content and tags you have used. Usually, you should use short keywords and find them on your site. You will then receive content similar to the keywords you find on the web. You should carefully analyze your website and if you notice any relatively similar content, you should remove or make some changes to make it different.

You can set certain signals like 301 redirects to be sent to Google to notify their bots about pages that may have similar content. If you know you have duplicate web content, set up one of these redirects. Basically, it lets Google know which page is correct and needs to be considered for the ranking.

You can use some popular tools like Copyscape to check for plagiarism and duplication of your content.

You need to make sure that if other sites have chosen your content or press releases you've written, then those sites are reputable. You will not be penalized if your content has been posted on a legitimate website.

You need to take action if you notice that other websites have stolen your content. If you grasp this first, your SEO will not be affected by the mistakes of others. You can contact Google and let them know that the original content is yours.

If you are copying from a web page, use the rel = canonical attribute to transfer all rights (power ranking, links, and content) to the specified URL from which the content is taken from. This will tell search engines that you only use the content as a reference not to steal that content.

Add Robot Noindex meta tags to the HTML head of pages with duplicate content to remove them from the search engine's index. These pages will still be crawled, but you will not be penalized for them.
Optimize your store for Mobile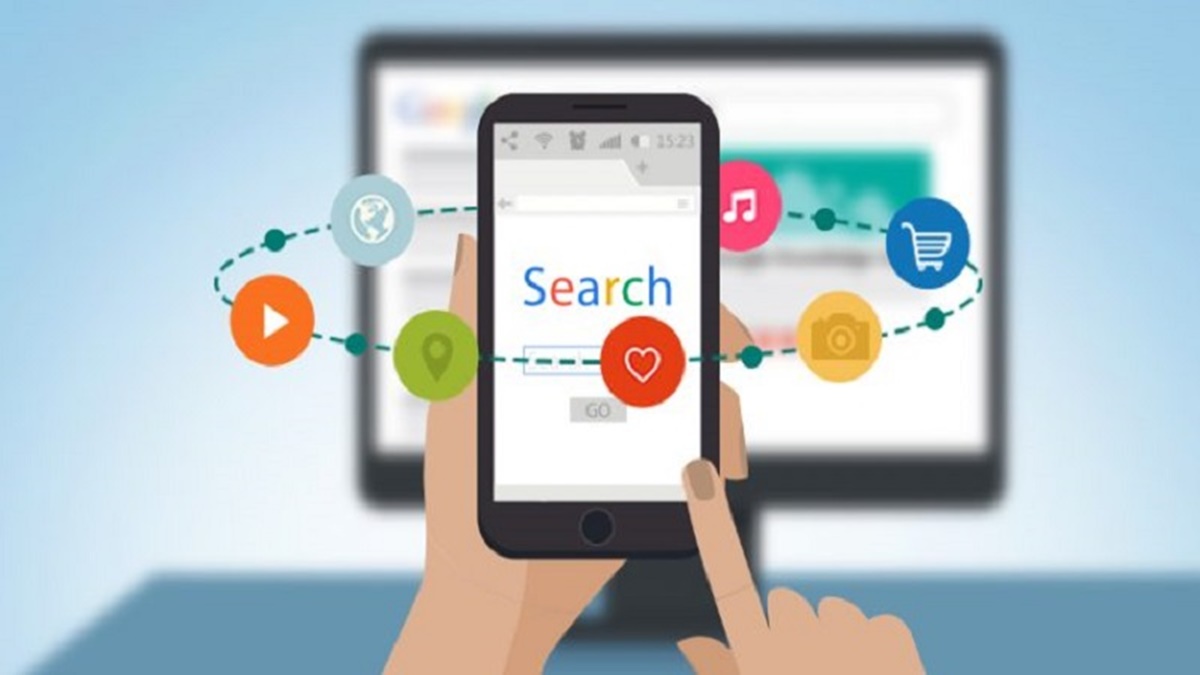 Your website rankings will be significantly improved if optimal mobile website optimization is applied, and vice versa, websites that are not mobile-friendly will be ranked lower. If you do not have a mobile website, you should build it because it will bring a lot of benefits to you such as being ranked higher by Google or attracting more customers, etc.
And if you already have a mobile website, today we share a few tips to help you make mobile website optimization friendly and not affected by Google's algorithm.
Check the website interface on different mobile devices:
The easiest way to check out how your site will appear on mobile devices is to open your website on a variety of mobile devices. There are a number of free support applications that will help you do this, such as Cybercrab, Mobiletest, or Resizer. This test will let you know your site tests the speed, interface visibility on different devices.
Or else, you can use Google's Mobile-Friendly tool to check the mobile-friendly version of Google. This is the easiest way to calculate the mobile optimization score on your website. However, this Google tool does not provide many detailed criteria related to SEO and why you have to optimize.
Check the website building source code on the mobile:
There are many technical issues that can negatively impact your mobile-friendly website. The problem may be one of the following:
Using control functions not suitable for dynamic and static page components

Brings absolute size and position in the CSS language

Do not use JavaScript in the <head> tag

Skip the appropriate ETag title

Use Inline JavaScript instead of JavaScript into a single minified file

Do you use pop-ups, frames, framesets or iFrames?

Do not minimize the number of DOM elements

Do not delete page redirects
Optimize URLs on mobile websites
If you use a separate URL to serve content on the mobile website version, you must make sure that you do everything properly. In website URLs, data duplication problems often occur between mobile URLs and computer URLs that often occur if you do not handle them promptly.
To avoid this situation, you can use rel = "canonical" and rel = "alternate" tags to optimize.
Do not use the Plugin on mobile websites:
Website websites on Desktop sometimes use plugins. The plugin allows Chrome to use other features so you can do things like on Flash, Silverlight, and Java. However, those plugins cannot be used on mobile websites because mobile devices are not supported. Therefore mobile website interface you need to avoid using the Plugin.
Check website loading speed on mobile:
In addition to the speed of website loading on PC, the problem of mobile website loading speed is an extremely important factor, it affects the accessibility of users, your website's ranking score on search engines by mobile devices. If your mobile website needs more than 200ms to load HTML for any page, that's an urgent issue you need to address.
To measure the performance of your website in a short time, Google's PageSpeed ​​Insights tool is effective. This tool helps users to check the speed of their mobile website with a scale of 100 if your website has a poor loading speed, this tool also gives some reasons to help you improve.
Focus on user experience on mobile websites:
The user experience on the website is increasingly an effective measure and is the biggest basis for Google to improve your website rankings on search engines. For the mobile version of the website, you should make sure that all the controls and menus must match the screen size, the text on the web is always clearly displayed to Users can easily read even on the smallest screen, your website loading speed must be good, the interface is suitable for users.
Always keep track of your website rankings on mobile:
Finally, if you do not regularly track your website rankings on mobile, you cannot measure the effectiveness as well as the impact of Google's mobile algorithm on your website. You can find a few tools on the market that will allow you to set up an SEO tracking campaign for mobile devices. Some tools that should be installed are the Position Tracking Tool SEMRush of Advanced Web Ranking, SERPS.com, or Rankranger.com.
How to optimize SEO for your Shopify store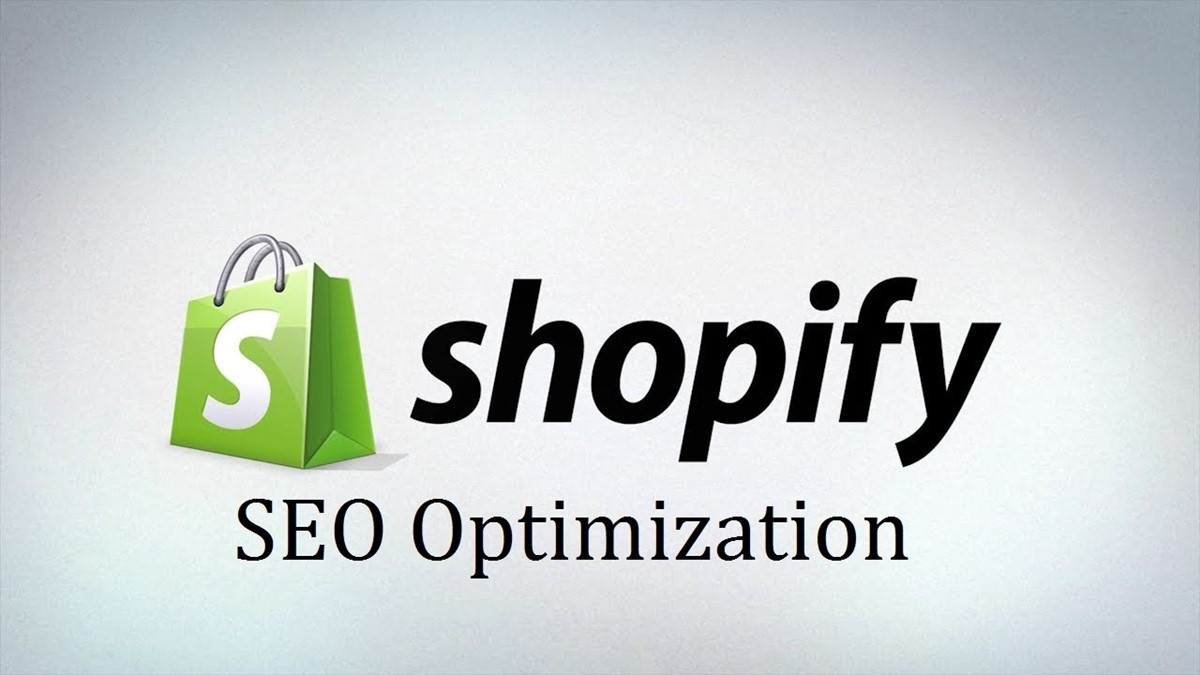 Are you confident that you will sell when no one else finds your store? Definitely not, and this is not only true in the tradition, but so is the online business. This is also the reason why SEO (Search Engine Optimization) is so important for online shop owners. This tool can help your website appear in the top positions in the Google search table, the higher the rank, the greater the number of visits, the higher the ability to get customers. Preliminary analysis like that surely you understand the importance of SEO already?
In fact, there is no standard for SEO strategy, so as an online store owner, you must carefully evaluate your website to devise an appropriate strategy. Visit our article about All things you should know about Shopify SEO Optimization to check out some useful tips to optimize SEO for your Shopify store. With the well-prepared information, we do hope that you can choose for your store the best tips and successful implementation.
Final words
Above all, I have shared with you the benefits of getting your Shopify store on Google and detailed instructions for doing it. With useful information on how to optimize your store for target keywords or remove duplicate content, I hope you will be able to have great content to optimize SEO and attract more customers. In particular, tips to optimize your store for Mobile will help your store to be ranked high by Google and engage with lots of customers.
I do hope that you find this post helpful and wish you success.
Subscribe
Stay

in the know

Get special offers on the latest news from AVADA.
40k
subscribers has been joined!
Earn $10 in reward now!