How to generate a page on which to feature your collections in Shopify
How to generate a page on which to feature your collections in Shopify
In Shopify platform, a page template is a means for you to show your customized business page, you can display a lot of content on your template page, such as news, events update, and especially collections.
If you own a business website for products such as clothes, accessories and so on, it is important to show up your collections on your page. With a page template, you are able to show a feature image that can links to another part on your page.
After create a page template by using theme codes, you need to do more than that to feature your products collection on it. In this article, you will know how to generate a page on which to feature your collections. Noted that, in order to do this, you are supposed to already know how to generate a new page template in Shopify.
How to generate a page on which to feature your collections in Shopify
By following these simple steps, you can easily create a page to feature your collection.
Step 1: Choose the page
Go to your Shopify admin, choose Online Store > Pages
Step 2: Add page
On the upper right side, you will see the purple box named Add page, then click in.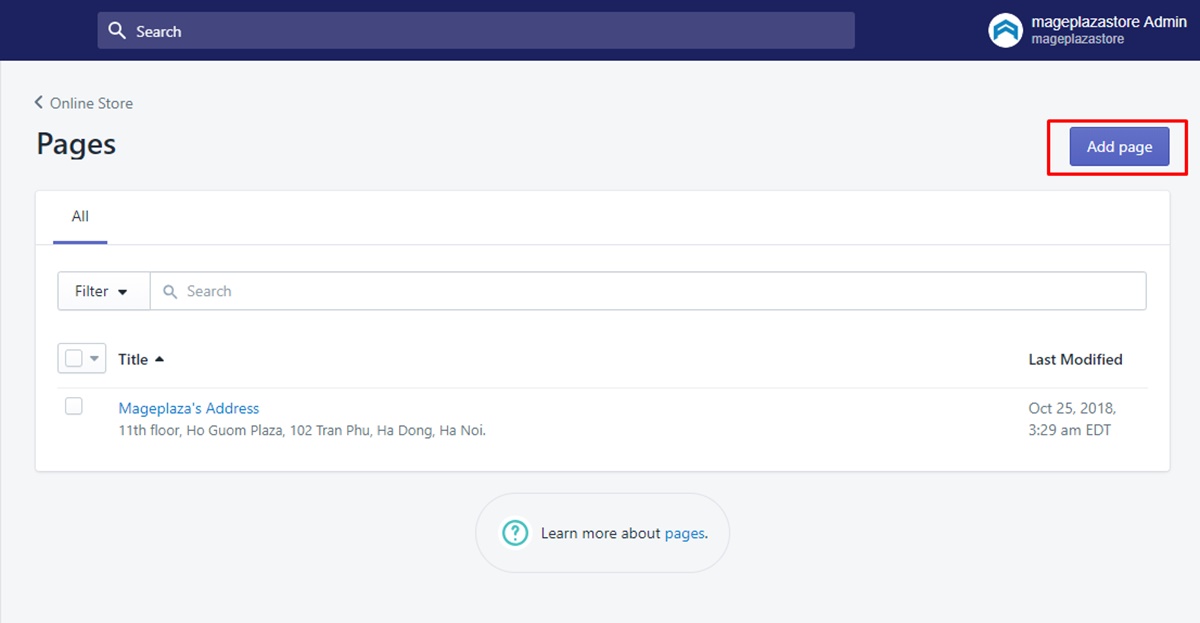 Step 3: Set title of your page
After that, the page editor will appear, you need to enter a name for your page in the Title box that is provided. Remember that you need to enter the same title for the menu that in the next steps it will be created.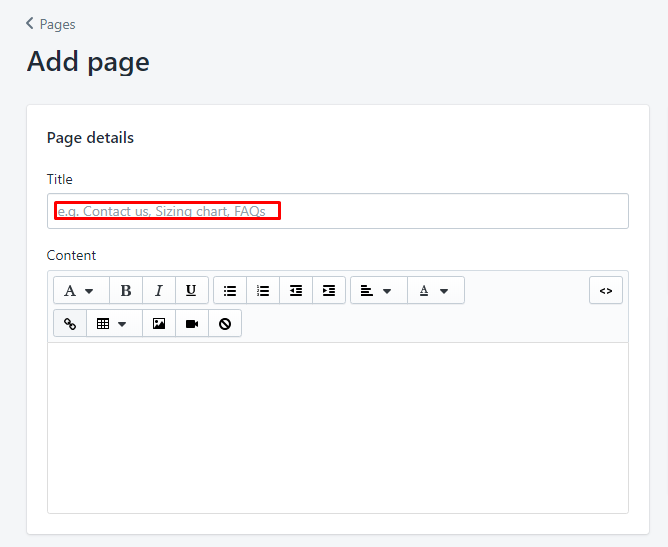 Step 4: Seclect page list collection
Then select page.list-collections from the Template suffix drop-down menu in the Template section on the right side, therefore you can create your new template to the page.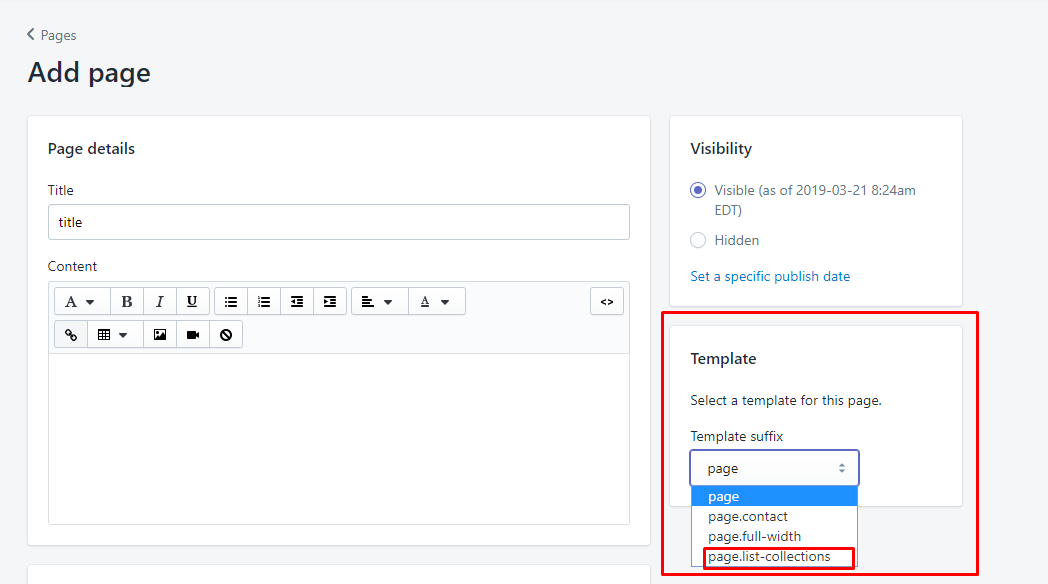 Noted that the page.list-collections only appear if you already create a new template priority.
Step 5: Save
To finnish, click Save.
Conclusion
We hope that by this tutorial, you can start to tailor your business website. Notice that even if your new page is available to see, it will not show in your online store navigation automatically then a link might need to be added to the menu in order to do so. You need to note that this is an advanced tutorial and fit for whom have a good command in program language, therefore if you have any trouble while doing this, we suggest you to hire a Shopify expert.
Subscribe
Stay in the know
Get special offers on the latest news from AVADA.
40k
subscribers has been joined!
Earn $10 in reward now!