15+ Best Shopify Home Decor Themes 2023
Are you looking for Shopify Home Decor Themes? You are in the right place! 15+ Best Shopify Home Decor Themes have been reviewed and manually picked up by our AVADA Commerce team from website, marketplace such as: Themeforest, Shopify Themes or TemplateMonster. Home Decor Themes have been collected based on the following criteria: number of sales, reviews, ratings and social metrics. The best Home Decor themes collection is ranked and updated in June 2023.
Home Decor Themes for Shopify
Here is a list of best Home Decor themes for shopify:
Parallax - Home Decor theme by Out-of-the-sandbox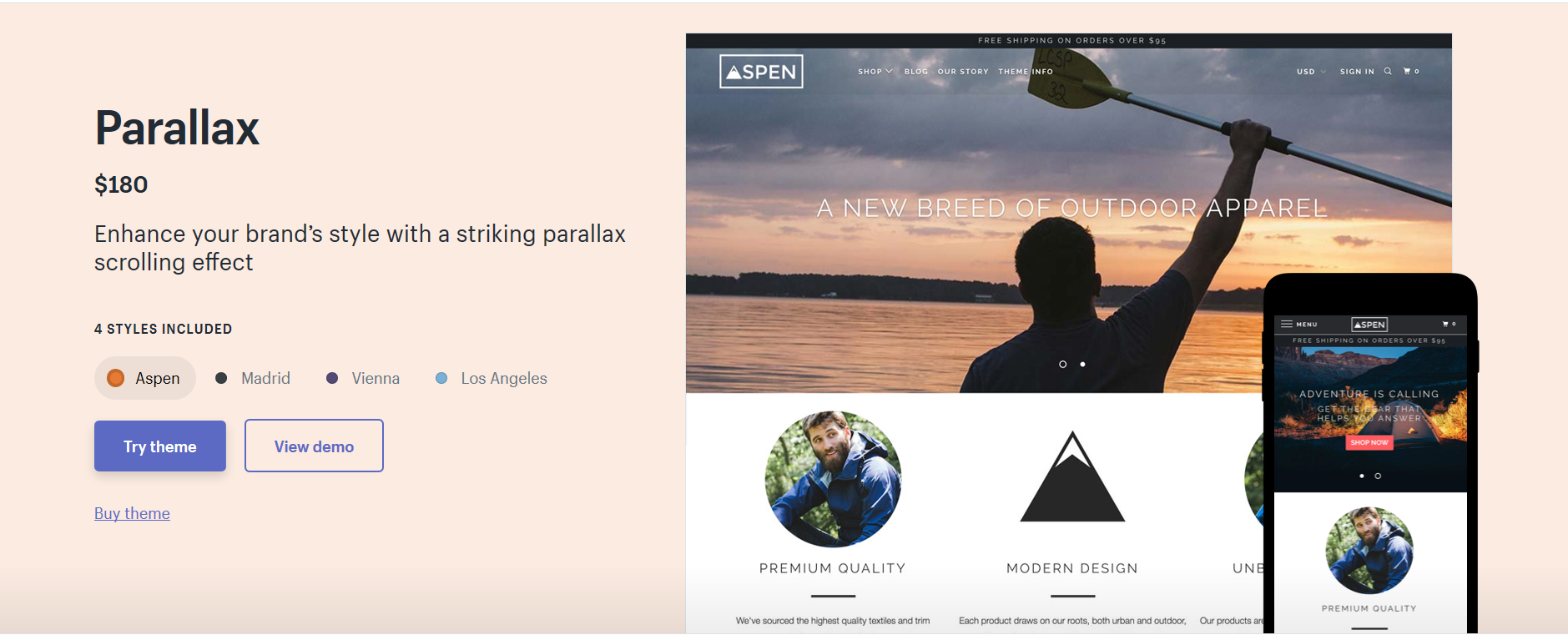 Theme features
Parallax effect
Multi-level menu
Search engine optimization
Free stock photos
Mobile-friendly design
Drop-down navigation support
Parallax Shopify Theme is a theme designed to strengthen your brand's style by its incredible parallax scrolling effect. This is a significant Parallax theme that brings the flexibility to viewers by controlling your website along with a long-format home page and distinctive scrolling style. As a result, you will be able to tell your story with the most beautiful detail. Also, creating an impact with full-width images, slideshows and video have never been that easy. You are also capable of taking advantage of the additional homepage section options including customer testimonials, logo list, featured promotions and image gallery as well.
More Info / Download Theme Demo
---
Outstock - Home Decor theme by Velatheme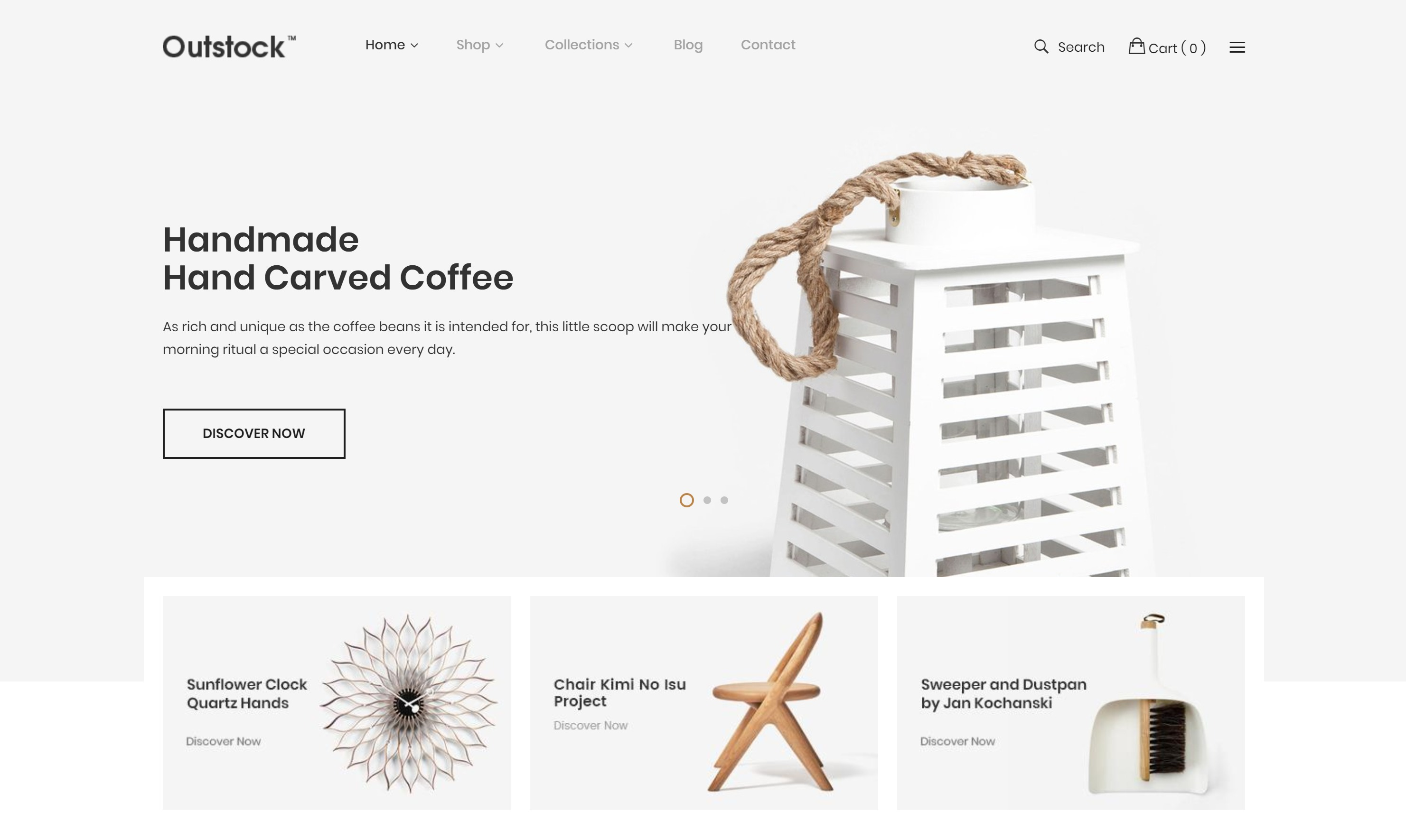 Theme features
Provide over 15 homepage demo layouts
Beautiful interfaces compatible with all devices
Able to customize the design with various header styles
Support mega menu and easily customize from framework settings
Support Ajax Cart, fly cart, drawer cart
Shopify - Outstock Clean, Minimal, Drag & Drop, which is designed by the velatheme team, is a well-fitted theme for many online stores. Coming with a unique e-commerce template for shop online with clean and modern design, Outstock will be a smart choice for store owners to promote various types of product. Outstock supports Quick View, multi-language, multi-currency so it can be easier for customers to see products in details and make a purchase. Product Slider is also a useful feature if you want to promote specific products. Raise your revenue now with more than 15 demo layouts from Outstock!
More Info / Download Theme Demo
---
Uma - Home Decor theme by Shopifytemplate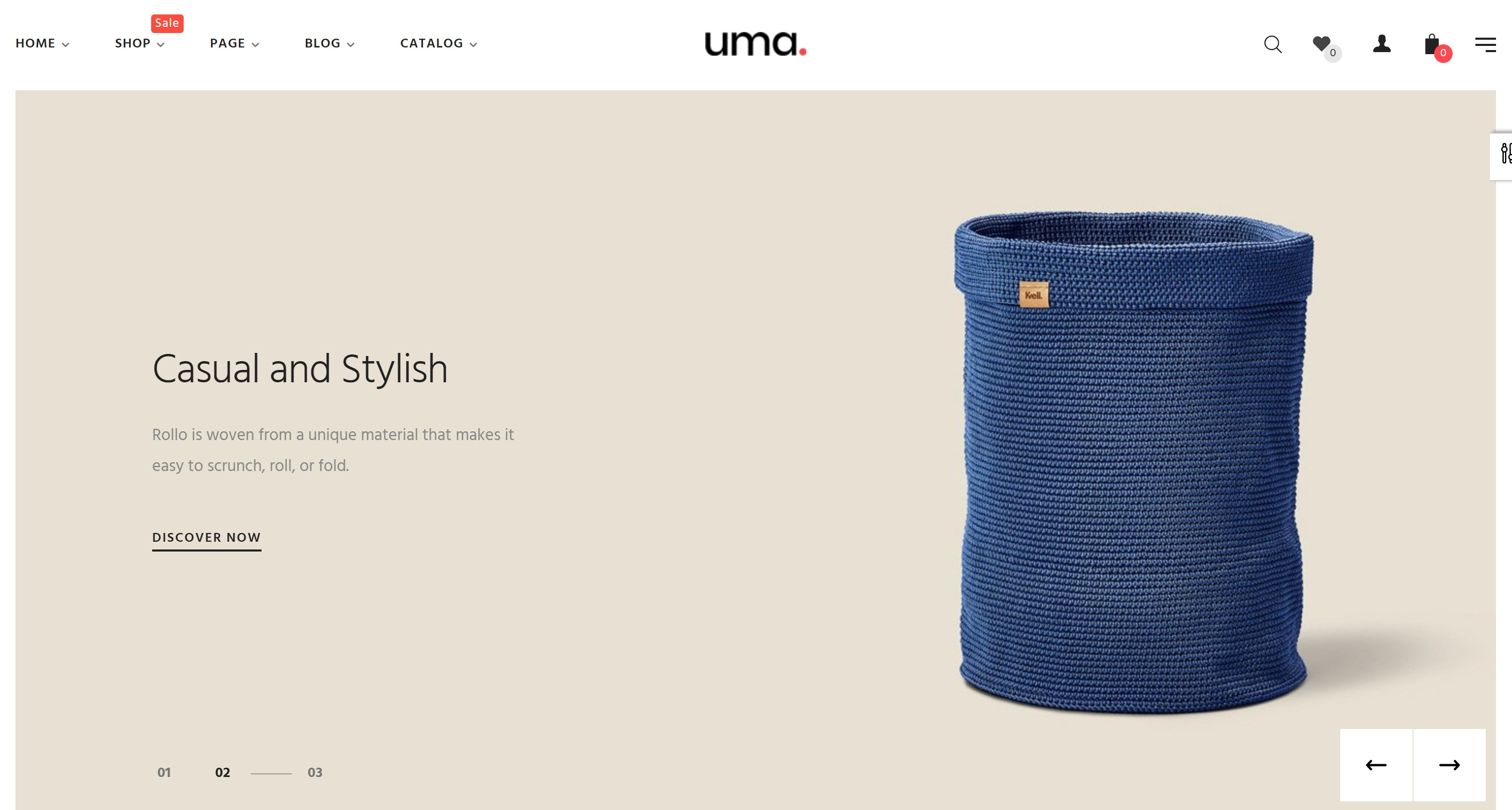 Theme features
Healthy for SEO with rich snippets, code base, and more
Multi-language and multi-currency are supported
Run special marketing campaigns for specific occations and celebrations
Integrated and built with Bootstrap 3, HTML5, CSS3, Font Awesome 4
Provide nearly 20 homepage design templates
Uma - Minimal Clean Multiple Shopify Theme, which is designed by the shopifytemplate team, is a well-fitted theme for many online stores of Furniture, Hair cutting tools, Cups, Household commodities, Fashion, Accessories, Technologies, Gifts. Coming with creative and colorful mixed layouts, trending design with bright and attractive photos, Uma can definitely be useful at highlighting your items and banners. This theme is very simple to configure. Currently, there are various new marketing programs running for special celebrations and occasions like New Year Eve, and more. Let us optimize your SEO with the provided integrated rich snippets, well-structured code base, CSS + JS compression to give you as many benefits as possible. Check it out!
More Info / Download Theme Demo
---
Lusion - Home Decor theme by Arrow hi tech
Theme features
Mobile First Design
20+ Homepage Layouts
Tons of buil-in apps
Drag & Drop Shopify Theme Sections
Optimized for Dropshipping
Looking for an elegant, clean and well – functioning Shopify theme for your décor website? Then, you must take a look at Lusion – a stunning and robust Shopify theme. With clean and modern design, Lusion highly focuses on your products, not on other elements. Thus, customers will notice your products at first sight. What's more, this Shopify theme supports Product 3D, AR Model and 360 Image View. These features is extremely beneficial for products that have many aspects like Decoration and Furniture. Moreover, with Ajax Search Autocomplete, Native Shopify Quickview and Ajax product filters, your customers will quickly find their needed products. This Shopify theme is also SEO – friendly thanks to its clean coding.
More Info / Download Theme Demo
---
Space - Home Decor theme by Cleversoft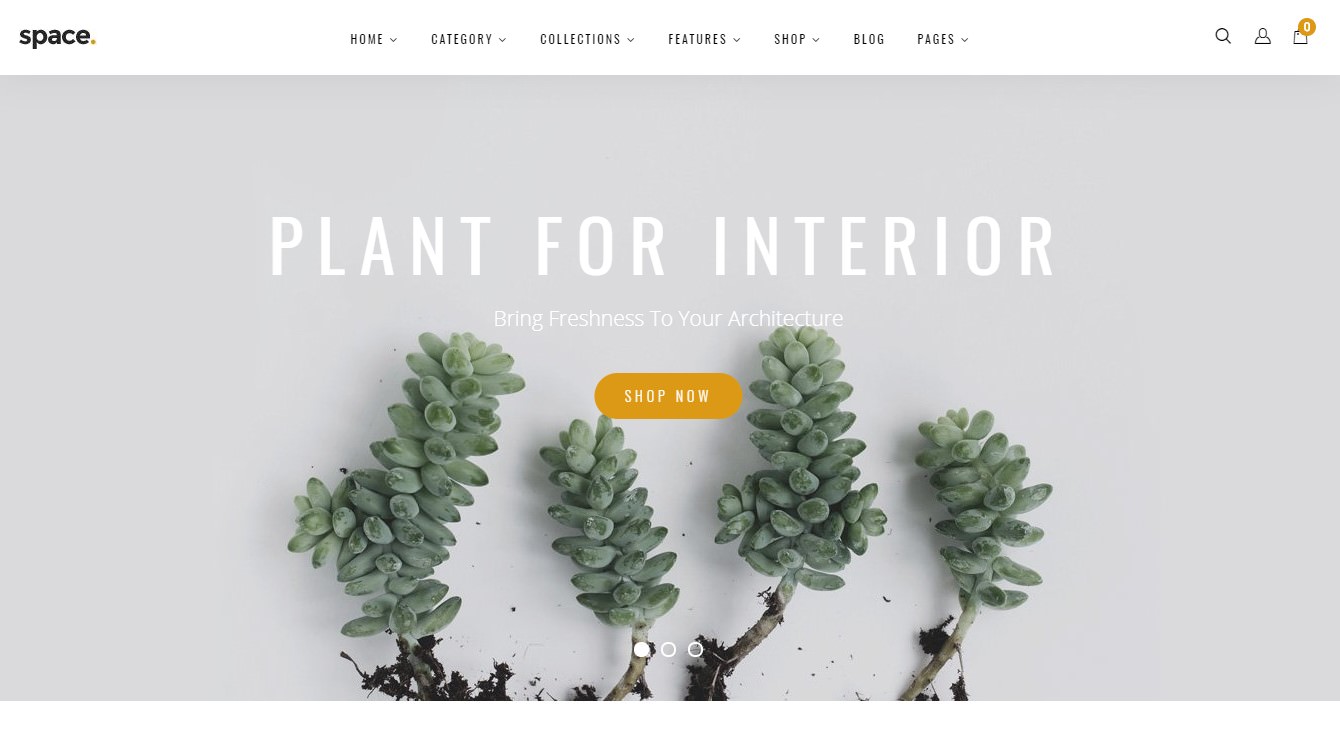 Theme features
Include 4 homepage layouts
Easy to drag and drop sections
Powerful admin panel
Strong Mega Menu included
Suport SEO optimized
Easy to install and use
Space is a beautiful, modern and eye-catching design. It is based on CSS 3 and HTML 5 technology. These are the most advanced technologies and create the best experience for customers. In addition, this theme is fully compatible with all devices such as mobiles, tablets, computers, laptops, screens, etc. In addition, Space Shopify theme includes a lot of powerful modules to help your customers have a great experience on the website. Furthermore, the Space Shopify theme will make a difference to your store thanks to the various homepage options it offers.
More Info / Download Theme Demo
---
Ap Wooden - Home Decor theme by Apollotheme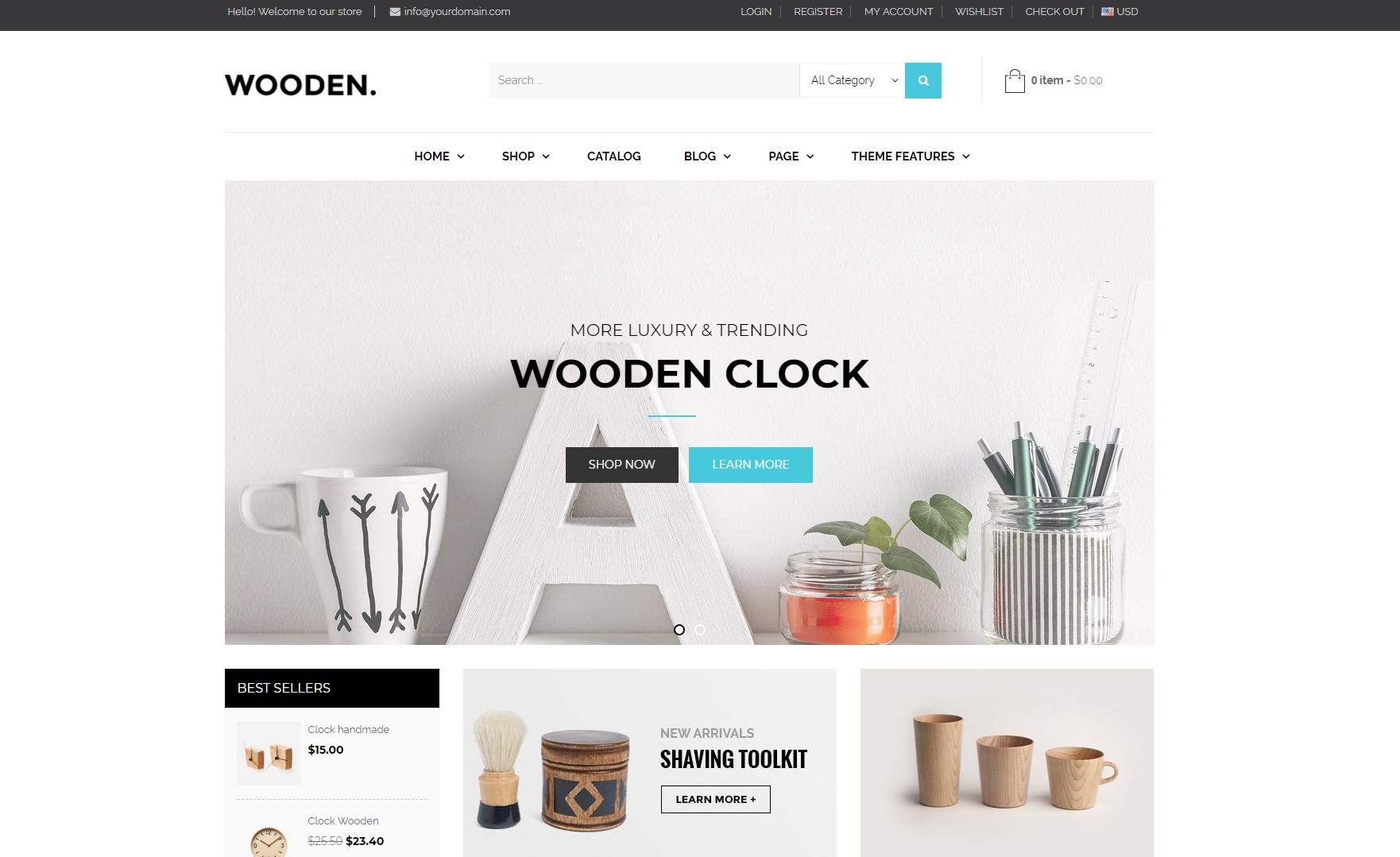 Theme features
Include 5 homepage layouts
Easily installation and configuration
Various color options
Support Ajax product filters
Owl Carousel supported
Friendly interface
Ap Wooden Shopify theme deserves the most intimate Shopify theme dedicated to handmade and ornament shops. It has a modern design and attractive image that easily impresses the customer. In addition, Ap Wooden Shopify theme integrates many powerful modules such as SEO, Mega Menu, Revolution Slider, Slideshow, Ajax, Google rich snippets, Google web fonts, Ajax Product Filters, Quickview, etc and includes a flexible control panel. You will definitely be pleased with the Ap Wooden Shopify theme. Choose and explore it today!
More Info / Download Theme Demo
---
Nursery Plant - Home Decor theme by Templatetrip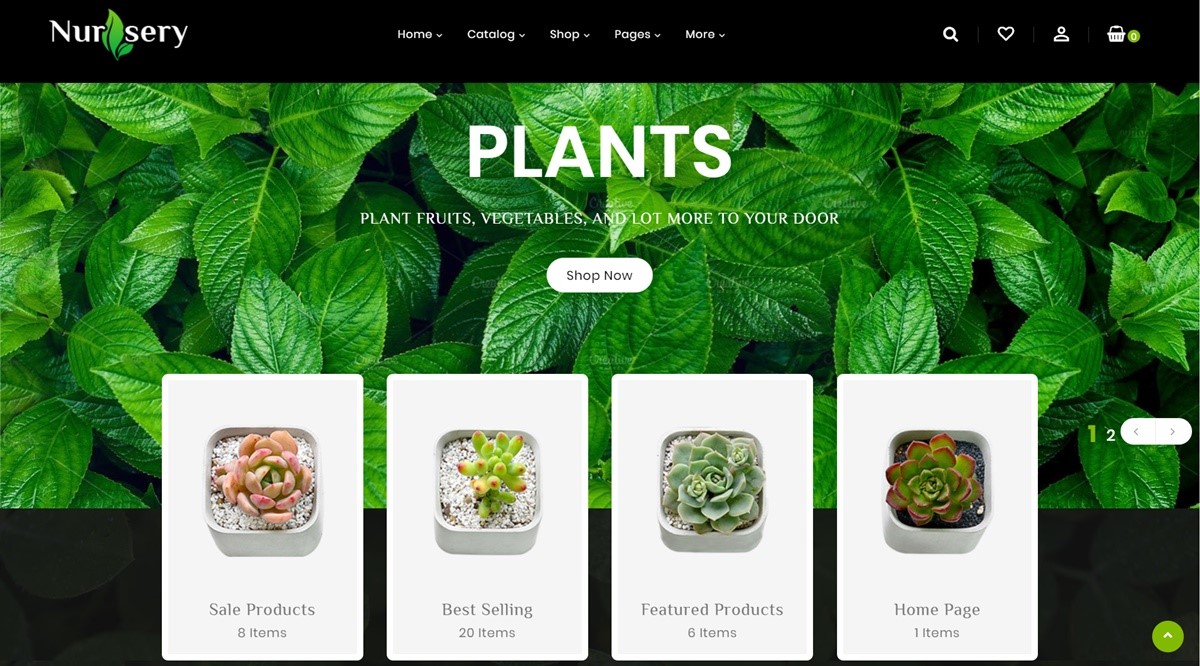 Theme features
Serve over 10 attractive pre-made templates
Support 100+ Options and Variations
Enable Ajax Cart, Wishlist, and Compare
Support Product inner zoom and roller
Provide 3 Pre-defined header styles
Nursery Plant - Shopify Multi-Purpose Responsive Theme, which is designed by the TemplateTrip team, is a well-fitted theme for various stores of Nursery, Plant, Garden, Tools, Equipment, Green, Nature, Flower, Blooming, Farm, Farmer, Art, Craft, Minimal and multi-purpose store. Including up to more than 10 unique premade layouts, Nursery is made to provide you with the most eye-catching theme as possible. We. There are 3 pre-defined header styles and 5 pre-defined color schemes already created. Furthermore, you are able to display wishlists, ajax cart, and also add links to various social media channels. No more hesitating to try it out today!
More Info / Download Theme Demo
---
Walden - Home Decor theme by Jetimpex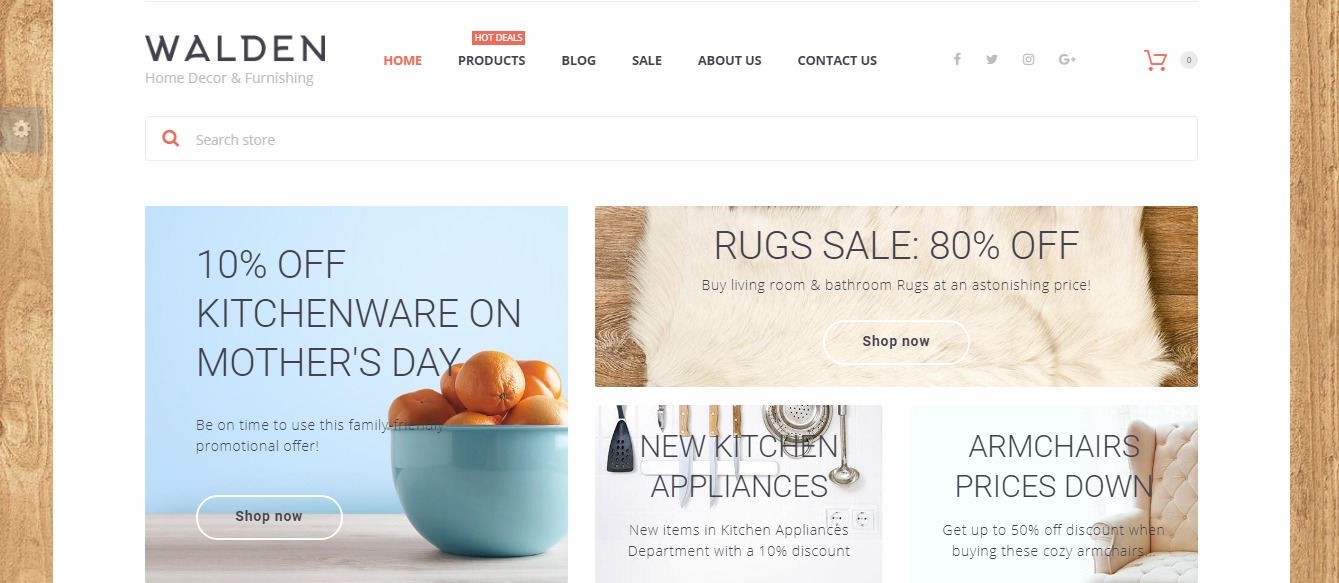 Theme features
Blog
Ajax Cart
Product Badges
Sorting options
Google Fonts
Is this important for you to refresh the look of your online furniture store? This solution is Home Decor Store Shopify Theme with fitted functionality and beautiful design, which helps your business and the objectives of your business. In addition, there are a lot of useful features included in this theme such as responsive design, Sorting options, and Blog. By these features, it allows store owners to display their stores on any devices as well as screens. Admins also can create a unique and feel the beautiful design for your online store by using rich UI kit, theme color switcher, and other customization. Furthermore, this Home Decor Store Shopify Theme supports multicurrency and multilingual adapt your store to the global economy. Finally, it is easier for store owners to interact more with the potential customers and wider your target audience.
More Info / Download Theme Demo
---
Tile Stone - Home Decor theme by Jetimpex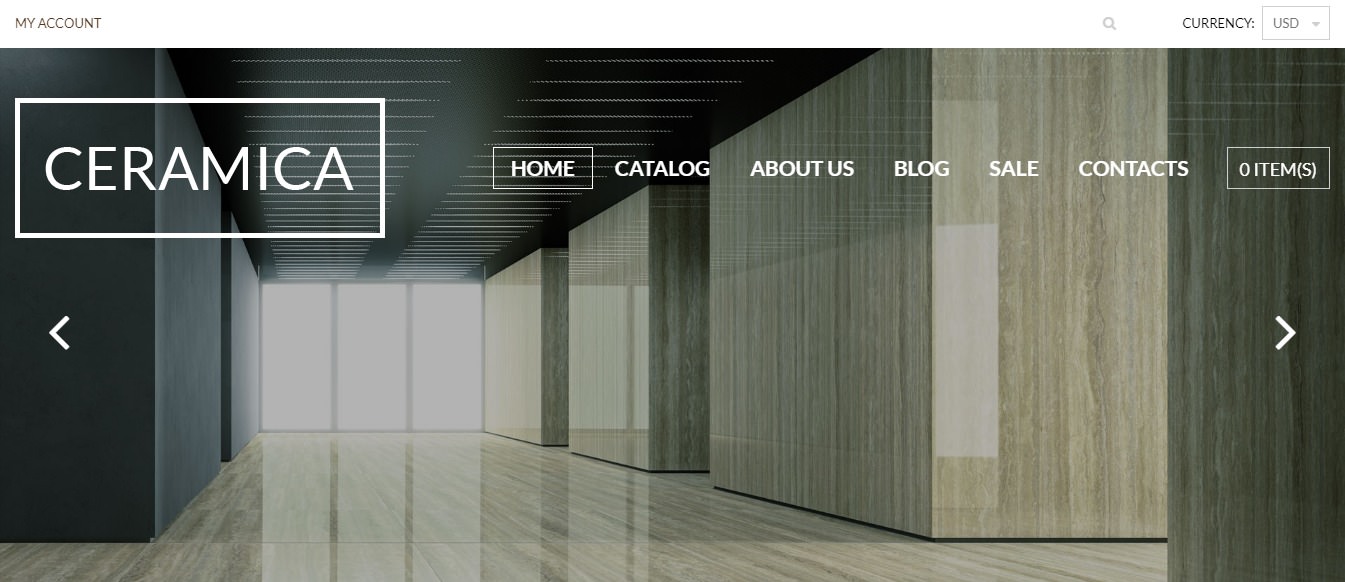 Theme features
Multilaguages and Multicurrencies support
Text columns with images
Sildeshow
Image with text overlay
Logo list
Advantages
Such as an ultra-responsive Shopify theme for construction, Tile Stone will help your building materials online store become much more profitable. Furthermore, it includes a plenty of awesome features such as easy-customizable homepage. Moreover, there are various layouts that allow store owners to create a stylish homepage and solution with plenty of complexity. Built with CSS Grid, it is free for admins to choose the block and show up your products the best by the design grid. This Shopify theme has multiple outstanding features such as a pleasant, clean design and a neat contact form, a rich choice of Google web fonts, a newsletter subscription, etc.
More Info / Download Theme Demo
---
Optimize - Home Decor theme by Nova-creative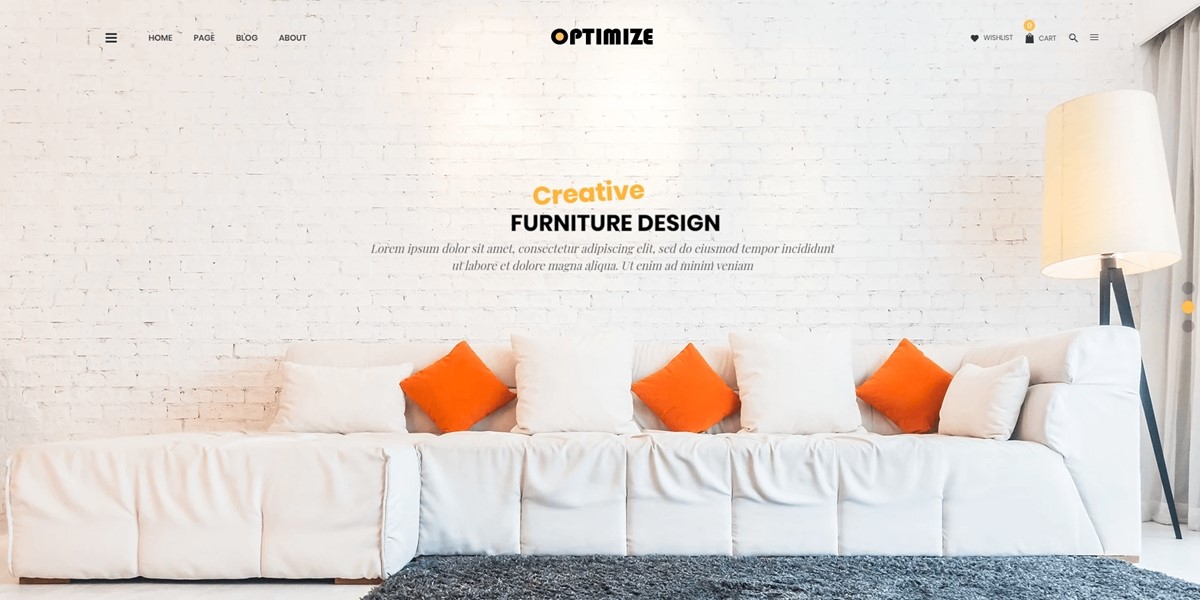 Theme features
Provide more than 21 premade hompage templates
Extend more space on mobile screen with redesigned mobile menu
Focus more on your each detail of graphics with the beautiful tooltips for button
Able to quickly view product details
Feature Drop & Drag section and Filter Ajax Tag
Optimize - Minimalist Shopify Theme For Furniture, Home Decor, Interior & Gift Shop, which is designed by the Nova-Creative team, is a well-fitted theme for multi-purpose online shopping stores such as interior & exterior design, furniture store, sofa salon. To let you know deeper about Optimize Theme, this template is 100% responsive and highly compatible with any devices. Furthermore, Optimize Theme also features not only parallax effect, mega-menu feature, multi-layout, product landing page, blog, and cms pages but also Bootstrap 3 based, SEO boost, SCSS, CSS3, and SASS. By installing this theme, you can take many advantages of one of the best-selling templates for Shopify Stores, get it now!
More Info / Download Theme Demo
---
Ap Rojo - Home Decor theme by Apollotheme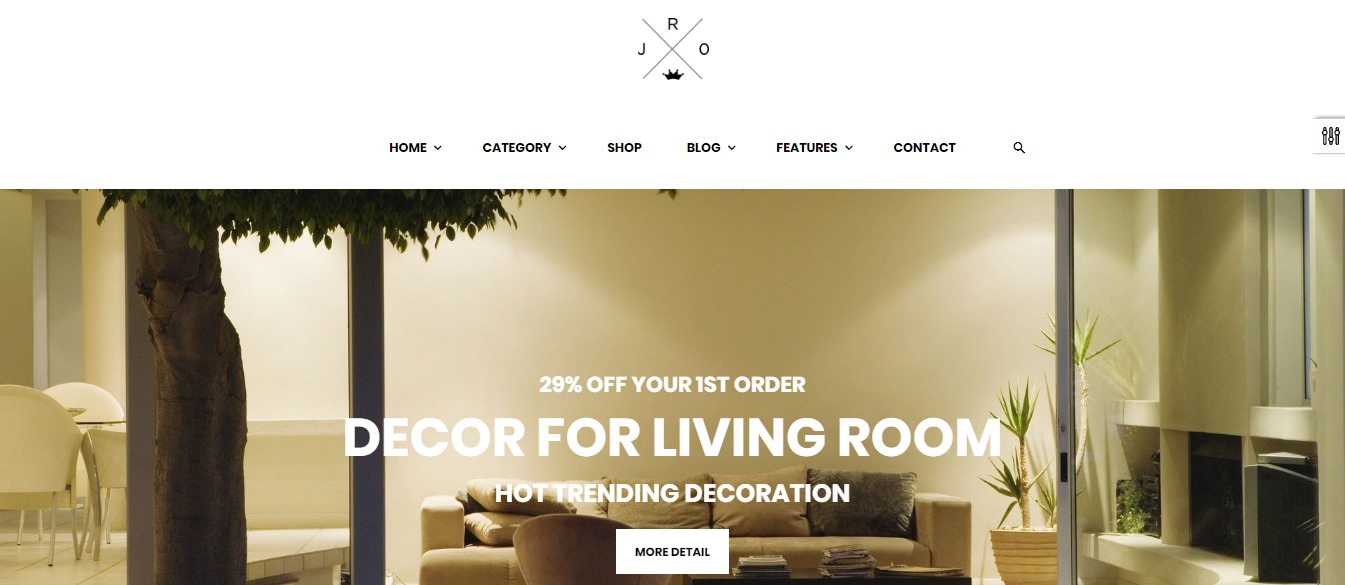 Theme features
Support multiple language and currency
Wishlist App
Products tabs App
5 Hompages avaible
Typo and Short code
Built from the latest technology, Ap Rojo Shopify theme is a responsive Shopify theme combining with full functions. This theme also brings about the professional design, especially for different furniture stores. Moreover, there are many useful features built with powerful layouts such as Swipe, Animations, and Owl Carousel. Besides, the shortcode functions will allow customers to easily add YouTube, Facebook, Font Awesome, etc. Moreover, Ap Rojo theme can bring the best satisfaction for any visitors.
More Info / Download Theme Demo
---
Halora - Home Decor theme by Velatheme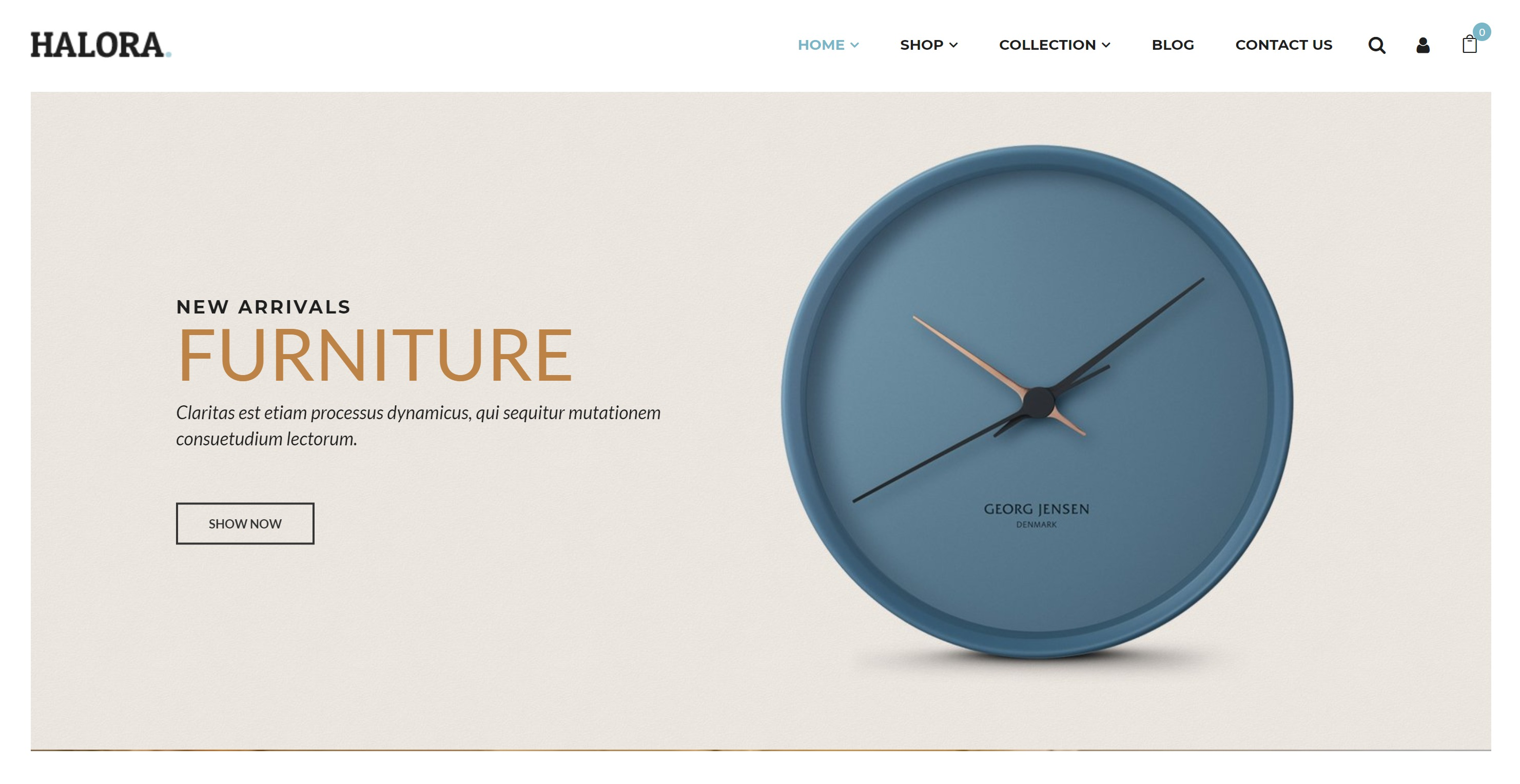 Theme features
Global languages and currencies are supported from A to Z
Easy to customize banner slider
Completely include Ajax cart, wishlist, compare, and many others
Highly responsive and retina ready
Support Daily Deals Module
Halora - Simple, Clean & Minimalist Responsive Shopify Theme, which is designed by the Velatheme team, is a well-fitted theme for any e-commerce. Coming with a not only very clean but also eye-catching and professional look, Halora, we make sure, that will definitely be your productive supporter at attracting more visitors. This theme features Product Tabs Slider which enables you to display new, featured, best-selling products with a beautiful slider. Halora is designed to be able to be displayed beautifully on any devices. No more hesitating, get it now!
More Info / Download Theme Demo
---
Craft - Home Decor theme by Junothemes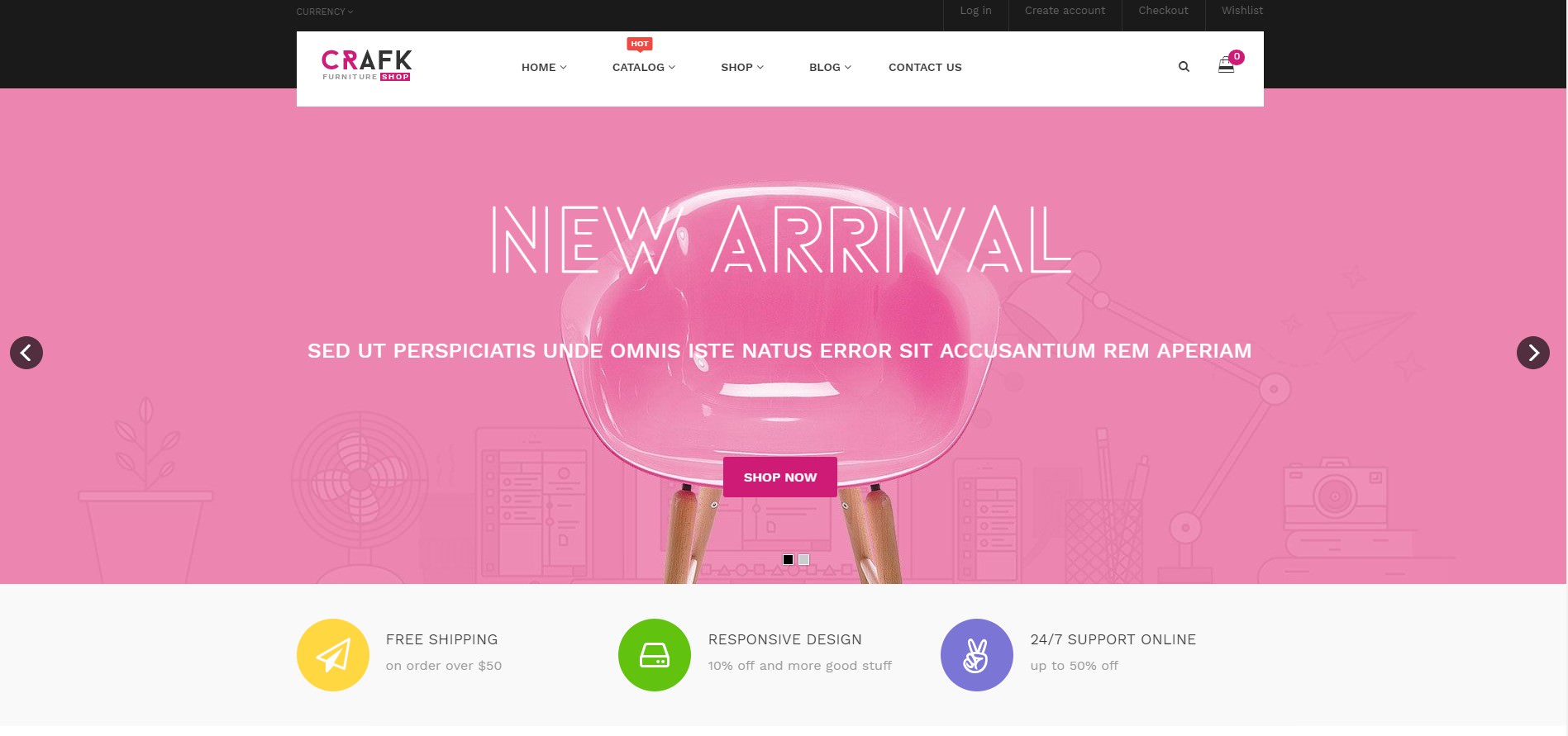 Theme features
Include 5+ homepage layouts
Support Google Rich Snippet
Quickview included
Powerful admin control panel
Build on HTML 5 and CSS 3
Include Bestseller
Easily install and customize
Craft is a perfect Shopify theme for online stores. Developed by Junotheme, Craft fits all online stores like fashion, apparel, furniture, jewelry, cosmetics, electronics, computers, etc. In addition, Craft Shopify theme is compatible with all devices such as tablets, computers, personal laptop, phone, etc. In addition, the Craft Shopify theme includes 5+ homepage options and tons of powerful modules that allow you to shop more efficiently.
More Info / Download Theme Demo
---
Minva - Home Decor theme by Webibazaar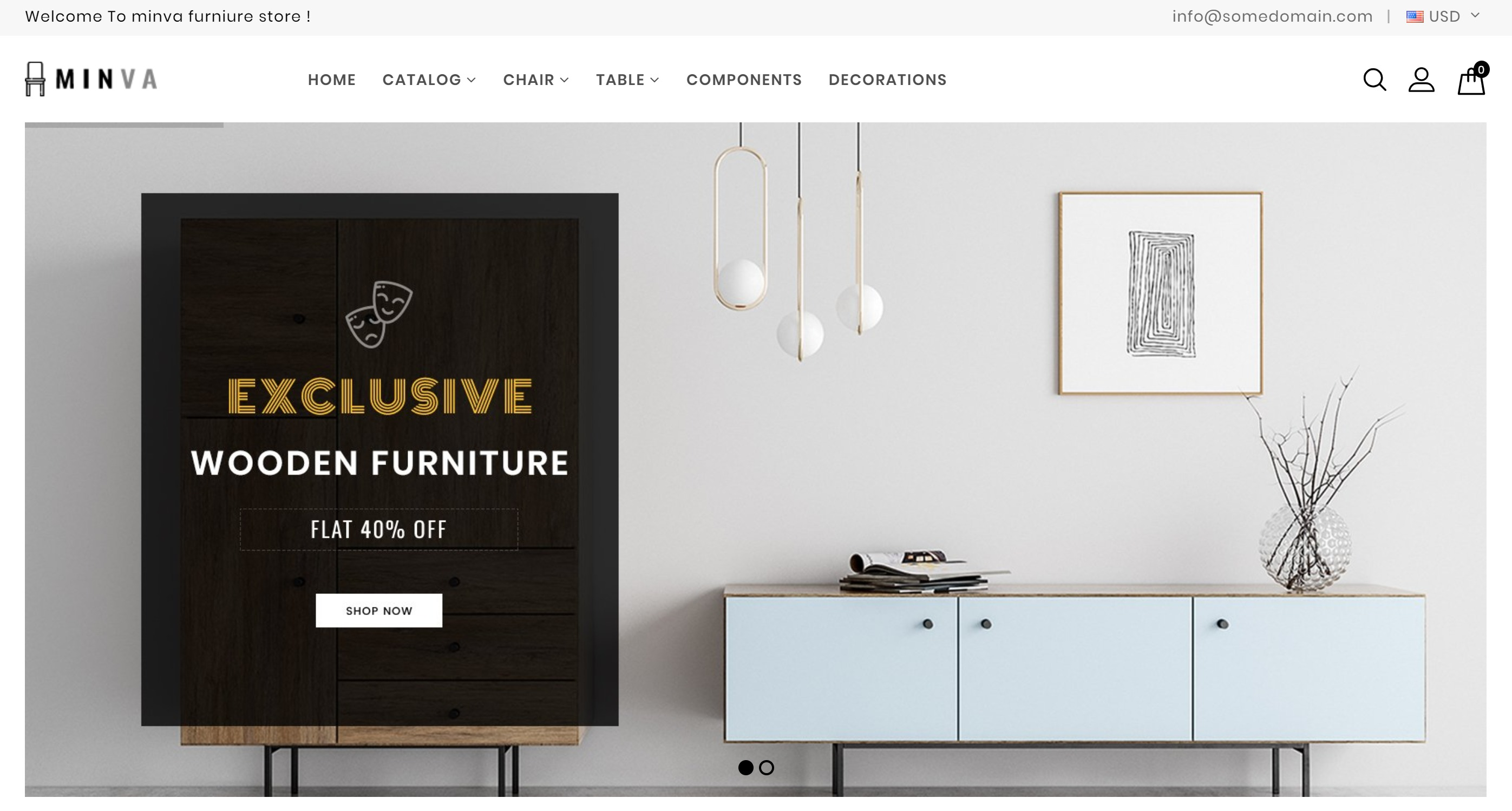 Theme features
Feature Advance Refine Search design
Provide you with Responsive & Retina display
Show testimonials to raise your reliability
Enable QuickView, Ajax Wishlist, Mega-menu, and more
Support product zoom, back-to-top button and brand logo
Minva - The Furniture Shopify Theme, which is designed by the webibazaar team, is a well-fitted theme for many online stores about fashion, Jewellery, Cosmetic, Home appliances, Bag, Organic, Resturant, Watch, Fashion, Ceramic, Flower, Shoes, Power-Tool, Pet-Store. Coming with a simple and clean layout together with well-organized design, Minva can make it easier for you to attract visitors at first sight. This theme is entire user-friendly so it is very simple for your customers to take any actions. Furthermore, it can also be displayed nicely on various types of devices so please do not worry to run it on your phone or desktop. Let it be yours with just one click only!
More Info / Download Theme Demo
---
Grand - Home Decor theme by Masstechnologist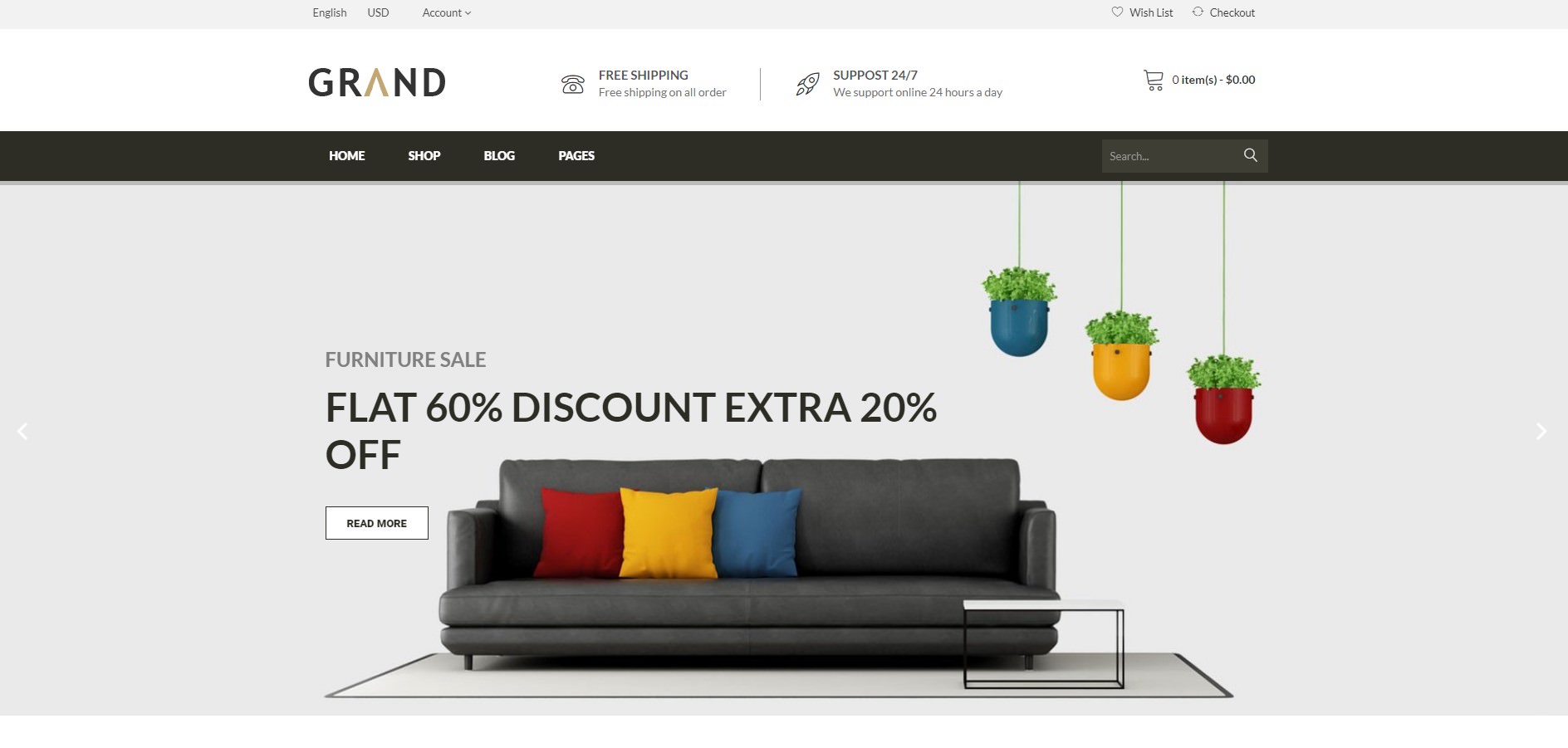 Theme features
Include 4 different layouts
Mega Menu supported
Include Daily deal module
Allow customers to customize easily
Ajax Layered Navigation included
Easy to install and configure
Include Bestseller products slider
Grand is a beautiful and modern theme. If you are looking for such a theme for your Shopify shop then Grand is a great choice. With 4 different home page options, you can select the most appropriate theme for your store. In addition, Grand Shopify theme has a flexible control panel system that allows shop owners to customize and manage the store easily. Grand is suitable for all types of stores such as fashion, furniture, decoration, shoes, jewelry, accessories, etc. Moreover, Grand can be compatible with all devices such as a tablet, lap top, personal computer, mobile phone, etc.
More Info / Download Theme Demo
---
You are using Wordpress platform? Let's take a look at the review Best Home Decor Themes for Wordpress
How AVADA Commerce ranks 15 Shopify Home Decor themes
These 15 Home Decor themes for Shopify are ranked based on following criterias:
Theme rating review on Themeforest, Shopify Themes Marketplace, Templatemonster, MOJO Marketplace and more.
Themes' reviews and ratings.
The theme's design.
The vendor's reputation on social networks, and search engine ranking.
Social networks metrics such as Facebook, Twititer, Google+.
AVADA experts' reviews
Top 15+ Shopify Home Decor Themes / Templates
Thank to every theme vendor that has made the 15+ best Shopify Home Decor themes/templates list! This is the most comprehensive list of best Home Decor on the internet and we are honoured to have you as part of this!
We would like to give the best commendation for all of vendors who have done the number one of Home Decor brief! It is appreciated to be the most awesome and exhaustive result from searching on Google. We are pretty proud of your appearance of this task. Many thanks for your benefaction to our lives!
If you want to add or remove an item in the Home Decor list, feel free to contact us at Contact us
Find more themes, please visit our Shopify theme reviews!
People also searched for
shopify decor gift themes

decor gift themes for shopify
top decor gift theme for shopify

top shopify decor gift themes