Shopify Checkout Apps 2020
19+ Best Shopify Checkout Apps from hundreds of the Checkout reviews in the market (Shopify Apps Store, Shopify Apps) as derived from Avada Commerce Ranking which is using Avada Commerce scores, rating reviews, search results, social metrics. The bellow reviews were picked manually by Avada Commerce experts, if your app about Checkout does not include in the list, feel free to contact us. The best Checkout app collection is ranked and result in July 2020, the price from $0. You find free, paid Checkout apps or alternatives to Checkout also. The Top 50+ Shopify Free Apps for Every Store.
19 Best Checkout Apps for Shopify
Here is a list of 19 best Shopify Checkout apps:
One‑Click Checkout by Spurit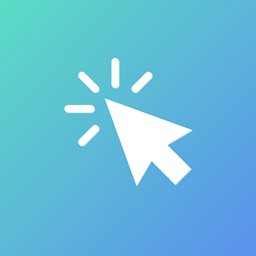 If you are thinking that the Cart is an unnecessary step that decreases your store conversion rates, One‑Click Checkout by SpurIT is absolutely the right app for you. The app is designed to help you skip the Cart step and send users who just clicked the Add to cart button directly to Checkout. Customers will be shown the popup options to choose "Continue shopping", "Go to cart" or "Checkout". These popups are fully customizable with customized text, images, videos or table. Customers could also edit the amount or delete items directly inside the popups.
Highlight features
Send users directly to Checkout without viewing the cart after they click Add to cart
Give users more options on what to do next
Customizable designs and functionality
Customizable popups by adding text, images, videos or table
Edit the amount or delete items directly inside the popups
Price: $15.95/month. 14-day free trial.
Rating: 106 - 4.8 / 5
Product Warnings on Checkout by Elastic soft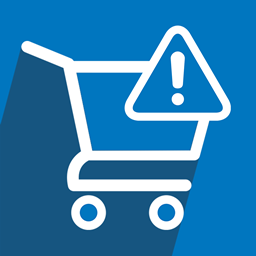 In your online store, if there are any of those specific products that you think your customers need warning when purchasing, just use Product Warnings on Checkout by Elastic Soft to send them the messages. With Product Warnings on Checkout, you can create seperate warning for every of your products, for each product or even more than one warning for just one product. More than that, if you want to create warnings for specific product variants or display warning for chosen places only in order not to interrupt other customers, Product Warnings on Checkout will take care of it for you. With its customizable pop-up content and text messages shown below specific line items, Product Warnings on Checkout helps you to manage your specific products and also your customers better. Install Product Warnings on Checkout now and receive the available free plan.
Highlight features
Create separate warnings for products
Allow warnings for specific product variants
Display warnings for specific places only
Customizable pop-up content
Show text messages below specific line items
Price: Free
Rating: 81 - 4.9 / 5
Happy Checkout by Shopstorm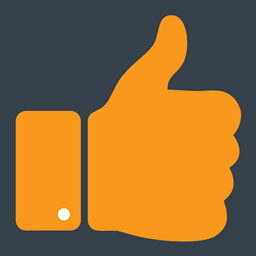 The service plays an integral part in a store's success. With the good checkout service, the customers will have shopping satisfaction which can boost the store's profit. Using the Happy Checkout Shopify app will be effective motivation for the visitors to buy more as well as return. This app can help the store owners create the best shopping experience. Rather than ignoring the customers when they are purchased, this Happy Checkout can support them automatically by Thank You pages. These last positive impressions will make the customers engages with the store's brand as well as repeat purchases in the future. Moreover, this app allows users to empower their customer's services with multiple tools to increase the sales. Last but not least, the online merchants can install this app within a minute without any coding knowledge.
Highlight features
Enable editing whatever admins want
Eliminate the refunds by the customer's agreements
Automatically update after a paid month
Connect to customers with Twitter, Pinterest, and Facebook integrations
Support to integrate with the GDPR to keep shop in safe
Price: $6/month. 7-day free trial.
Rating: 70 - 4.5 / 5
Gift Checkout Upsells ‑ Upsell by Rise.ai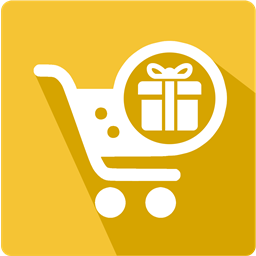 If you are looking for an app that optimizes your upselling campaigns, then Gift Checkout ‑ Upsells, Gifts is designed for you. Created and introduced by Rise.ai, this amazing app would help you increase your store revenue through selling upsells and offering extra gifting services to your customers. This app provides a variety of functions that you can easily customize according to your needs. For example, you can custom built image gallery with your store's branded images to increase your brand credibility, giving customers more confidence to buy your products. Additionally, you can offer them many extra services to customers like gift-wrapping or express shipping and decide how much to charge for these services. This not only helps improve shopping experience but also helps increase customer loyalty for your store. So, let have this cool app install and see your sales rocketing!
Highlight features
Fully customize different functions
Allow charging more with faster shipping
Delight customers with greeting cards
Upsell best-selling products on cart page
Offer gift-wrapping service to customers
Price: From $4.99/month. 7-day free trial.
Rating: 48 - 4.8 / 5
InXpress ‑ DHL at Checkout by Inxpress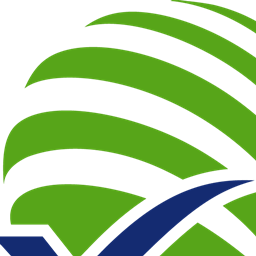 InXpress – DHL at Checkout run by InXpress offers a reduction in international shipping costs by reinforcing the shipping volume from multiple businesses. The app is helping from start-up, small to mid-sized businesses save their shipping costs and build up their international market. InXpress requires you the DHL account so that you can get the discounted rates. It is easy that DHP can collect and ship your packages. After having DHL account, you can customize the products' dimension with the tool of dimensional weight, or the app can take the current product weight for the shipping rates. Moreover, you can get a DHL import account to import item and the app supports you to print shipping labels along with packing slips. Don't forget that InXpress is a partner of ShipStation. That means you can mix or create labels for FedEx, UPS, DHL, and others. You should kick off your 14 days of the free trial right now with InXpress.
Highlight features
Reinforce the shipping volume from multiple businesses
Offer the reduction in shipping costs
Import items with a DHL import account
Customize the products' dimension weight
Print shipping labels and packing slips
Price: Free
Rating: 42 - 4.6 / 5
Skip To Checkout by Koala apps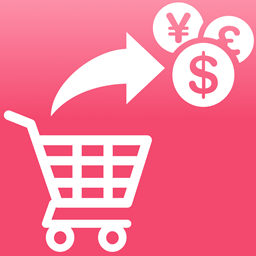 Store design plays a significant role in marketing for every business today. Skip to Checkout is born to meet the demands of enterprises who would like to improve the visualization of the product and website. The app provides shop's admins with significant features. First, you can reduce the number of abandoned carts. Besides, you are able to offer buyers with options namely Check Out, Continue Shopping. Second, with Skip to check, you are provided a free guide - update button text which allows you to create interesting content marketing. Third, the app is available with smartphones so, buyers can do shopping online without fear of interference. Another feature worth mentioning is that Skip to Cart is always willing to helping your store; s problems. You can contact via emails or send messages. After a three-day free trial, you pay $4.99 per month to use the full package. Download the app to boost the profit.
Highlight features
Leave cart page and go to checkout
Reduce the number of abandoned cart
Offer automatically options for customers
Provide free guide - update button text
Allow to use on mobile phones
Price: $4.99/month. 3-day free trial.
Rating: 17 - 5.0 / 5
Globo Straight to Checkout by Globo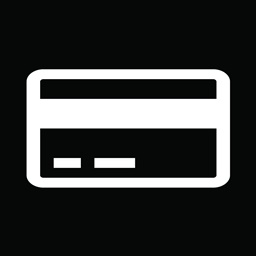 Store design today is an important factor for the young generation to lead to their purchasing decisions so, taking advantages of the significance of decoration, online stores can advertise products effectively. Globo Straight to Checkout by Globo offers customers with many distinctive features. First, the app can skip the cart page and sticky carts. Your website is still accessible in other ways. Moreover, the number of the abandoned shopping cart is also decreased. Second, to capture more visitors as well as diverse the product display, pop-ups will appear after customers click Add to Cart. The popup offers some options such as Continue Shopping, Go to Cart or Checkout. Moreover, store's admins can create amazing designs for pop-ups via tools such as color, font size, the background to fit with your store's message. Third, Globo Straight is compatible with iOS, Android and Ipad. The app is free of charge, you can generate more sales revenue so, why don't you use the app right now?
Highlight features
Offer skip cart page and sticky ads
Decrease the number of abandoned shopping cart
Show popup when adding items to cart
Be friendly with iOS, Android and Ipad
Support in translating languages
Price: Free
Rating: 16 - 4.7 / 5
Script Editor by Shopify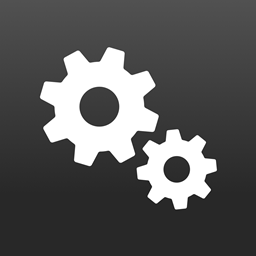 Script Editor, which is created by Shopify, is exactly what you need if you are looking for an application to create personalized checkout experiences and powerful promotion for your customers. By using Script Editor, you can easily give your customers pricing, promotions, shipping, or payment options (for example buy-1-get-1 discounts and free shipping methods) customized for your customers without you doing any manual works. Additionally, it does not require a discount code in order to display promotions and customization. Therefore, customers can easily get access to the promotions offered to them, which means that your sales will increase. If you are worried about how the app will work during high traffic or about support or maintenance headaches, then this will sweep away all your concerns. Script Editor scales with Shopify's server so it runs smoothly and gives you the best experience while using this app. Let's install Script Editor and gain more sales through personalized checkout experiences and powerful promotion!
Highlight features
Helps to offer irresistable deals like free shipping, discounts, custom pricing
Implement custom logic with line item, shipping, and payment scripts you can
Automates personalized promotions for your customers
Allows users to write their own Shoipfy script or use provided templates
Runs smoothly even during high traffic for better experiences
Price: Free
Rating: 15 - 3.1 / 5
Checkout Share by Space squirrel ltd.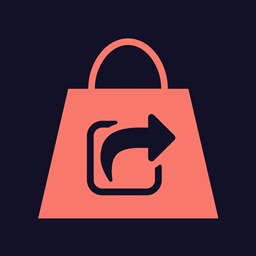 Another app that any merchant should read today if he wants to grow his business is Checkout Share developed by Space Squirrel Ltd. With slogan "Turn every conversion into a conversation", let's check what this app can do for your online store. Like its slogan, Checkout Share can enable your customers to finish their checkout, which can increase the repeating orders and boost up your conversion rate. In addition, Checkout Share is opening a pop-up on the View Cart Page and it is a good place to provide your customers with free items with free shipping costs or a small discount. After purchasing, the app can show a Share widget on your Thank You page and offer promotion code your customers' next buying as a reward. Since Checkout rate provides various incentives, this can reach your goals and you can run your business smoothly. Some of other amazing features of the app is to track the sharing analytics or offering free items for which amount or choosing which products are shared among carts.
Highlight features
Invite the customers to share their carts prior or after buying
Encourage people to share your products by using incentives
Inrease repeating orders
Boost up the conversion rates using post-purchase incentives
Provide your customers with discounts or free products
Price: Start from $0/month
Rating: 15 - 5.0 / 5
Carbon Checkout by Carbon checkout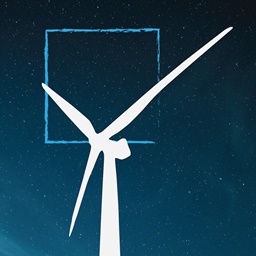 In the era of shopping online, optimizing customers' checkout experience can impact on whether they would come back or not. Carbon Checkout is a typical app offering great features to create awesome checkout. However, the app is totally different from the other because it will show options to let buyers extract a little amount of money from their bills to support the environment. First and foremost, it takes a short time to install the app, just by one click, Carbon Chechkout will be integrated into your website. Besides, as mentioned before, buyers are offered some options to donate money to help our increasingly polluted environment. The contribution is added to the shopping cart and calculated at checkout. Second, the app tracks customers' contribution by sending emails. The email consists of a hyperlinked verification code which leads visitors to the project that their money goes to. Last but not least, Carbon Checkout would make clients feel more exciting and responsible. Therefore, it is highly likely that more and more purchasers will come back and support your website. You can aid the environment without spending any cent to download the app so, use it now.
Highlight features
Evaluate your brand with marketing initiative
Boost checkout experience
Install in one-click
Access to personal giving portfolio
Confirm email with hyperlinked verification
Price: Free
Rating: 12 - 4.8 / 5
Checkout Supercharger by Plobal apps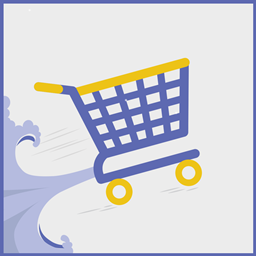 Checkout Supercharger by Plobal Apps is a Shopify checkout booster app compatible on both mobile and web. It is the simplest way to help you increase the rate of checkouts and decrease abandoned carts. The app boosts your conversion rates and sales by increasing sales from new users, decrease abandoned carts from visitors and increase sales from new users. It makes checking out easier than ever for customers, and thus, helps improve your customers' shopping experience.
Highlight features
Help freshly established stores get the first sales
Boost sales from new users
Boost conversion rates on cart and checkout pages
Decrease abandoned carts from visitors
Make your customers' checkout simple
Price: From $14.99/month. 7-day free trial.
Rating: 10 - 3.5 / 5
Fast Checkout In One Click by Sweet ecom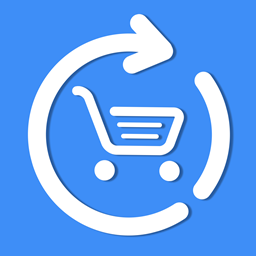 Fast Checkout In One Click, which is provided by the Sweet Ecom team, is an essential tool for all Shopify e-commerce store administrators to help the customers skip the cart page to directly go to checkout. Directing your customers to the checkout page right after they have an interest in a product is a very effective way to boost sales, or, in other words, increase your conversion rates. For that reason, Fast Checkout In One Click is here for you as a perfect method. There are some features that this application comprises of, such as to proceed buyers to the checkout page, to do fast transactions for customers, to work as a friendly-mobile application, compatible with any theme, to quickly customize the look itself, to provide optional cart popup. The app is totally free to install, get it now and feel free to ask if there is any question!
Highlight features
Remove cart page process
Save time by optionally take customers to Checkout
Provide a mobile version for your website
Ensure the compatibility with all themes
Provide customization for your shop to keep you native theme style
Price: Free
Rating: 7 - 5.0 / 5
Checkout Comments by Judge.me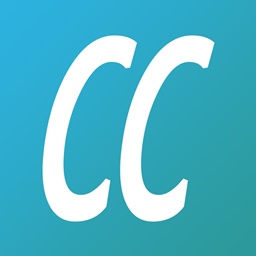 Checkout Comments is an app which is created by Judge.me to help you collect the feedback of product from your customers at checkout. Understanding buyers is one of the most important factors which affect the success of every business. After your customers purchase a product, this app will provide them with an input field next to each product to enter their comments and then it will collect and analyze these comments. You can find new product ideas, improve your current products, create a better marketing campaign, and perfect your product descriptions and store content to meet their needs base on these comments. Besides, you can easily install and customize your pages. For example, you can customize your checkout question asked after purchase, or disable auto publish to curate checkout comments manually, you can even localize all text to fit your store's language and tone. Install now and experience all these features for free.
Highlight features
Collect comments
Analyze the checkout comments
Increase the conversion rate
Easy setting and customize
It's free
Price: Free
Rating: 7 - 4.7 / 5
Upsell Funnels & Checkout URLs by Appsyl.com - apps you love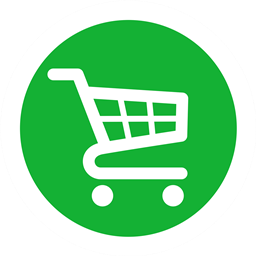 Cart Checkout URL Generator is an app which was designed by APPSYL.COM to help you reach your target sales by creating URL-links to your cart checkout page. This app has some great features which I think it will become helpful for you and your crew. Firstly, it can create unique URLs which could add products to the cart manually and at the same time send your customers to the checkout page without having to go to your store. Secondly, this URLs can be used anywhere, and in anytime. For example, you can add that link to landing pages outside, into the emails, newsletters, blog posts and so on. You can also build a smart e-commerce sales-funnels by using this app. Another noticeable feature is that you can combine this app with the third-party tools. It is a perfect combination of the best of both apps which are creating a strong conversion optimized landing page with the tools you like, and use the solid backend for the order fulfillment or the customer service.
Highlight features
Create unique checkout URLs
Wide use range
Integrate with other tools
Simple setup
Help reach target sales
Price: $7.95/month. 7-day free trial.
Rating: 5 - 5.0 / 5
Video on Checkout by Ivanwebdev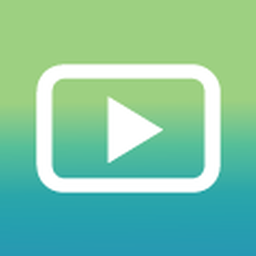 The post-purchasing interaction with the customers is extremely necessary for online merchants to succeed in the competitive market like Shopify. To motivate the customers to repeat their sales, the store owners also need to have the proof as a video. The Video on Checkout Shopify app is the effective solution for them to not only create Thank you page but also give the visitors the most persuasive evidence about store's products- a video. By this app, the app users are totally possible to add a video in the Thank you page. Therefore, it is easy for online sellers to increase the conversations as well as promote the products. With the easy-look videos, the customers cannot ignore the product's information, which is a more useful way to transform the brands into the visitors compared to the written ways. Moreover, the customers can look back at the videos anytime they want before making purchases. That the reason why the store owners can keep their customers longer in their shops.
Highlight features
Send the Thank you to visitors
Reduce the calls to support
Automatically motivate the customers by videos
Easy to accommodating the stores
Support to Youtube video
Price: Free
Rating: 4 - 4.0 / 5
Checkout Upsell by Softpulse infotech
Checkout Upsell is an app designed by Softpulse Infotech to help online store owners boost sales and orders from the same customer. This app allows you to upsell products on the checkout page based on customer recent purchase activities, which helps promote the products related to customers' interest and increase store sales. Moreover, you can also display a banner offering discount code for next purchase to attract customer's attention and encourage them to revisit your store and make another purchase to get this special offer, which helps increase orders significantly and build customer engagement effectively. Last but not least, you can create an attractive look for your store by customizing the offers to fit your store effectively. Install Checkout Upsell right now and experience its amazing features with our 7-day free trial!
Highlight features
Display product recommendations based on customers past purchases
Raise the number of orders with discount offer for next purchase
Promote different products on thank you page
Highly-customizable offers
Display text or image for offer
Price: $5/month. 7-day free trial.
Rating: 4 - 3.0 / 5
MultiBuy Checkout Booster by Anncode solutions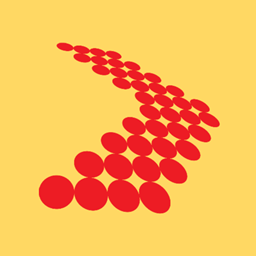 MultiBuy Checkout Booster app by Anncode Solutions is an effective solution to help customers to fasten their purchases in Shopify stores. By the outstanding features, the apps support customers to make the transaction more quickly and easily. For example, the buyers can select items to cart right from collection and search pages without going to the product pages. Moreover, this app also allows the shoppers to buy the products with a large quantity by Shopify Checkout booster tool. Therefore, the store owners can increase the customer rate as well as the satisfaction. Finally, the users can save a lot of time to manage their store because this app is easy to install and use for anyone who has not much knowledge in coding.
Highlight features
Quick add items from collection and search pages
Provide the one-click checkout
Select quantity from collection page
Show the out of stock message
Vary the images for the variants selection from search page
Price: Free
Rating: 2 - 5.0 / 5
Checkout Boost [Discontinued] by Beeketing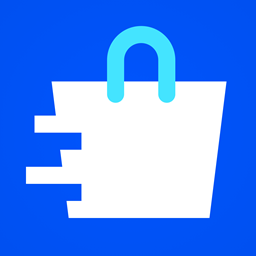 Checkout Boost by Beeketing is a 4.7-star app designed to help you decrease rates of cart abandonment, increase conversions and social traffic with its fundamental features. For example, the app helps you make use of the power of social media for referral traffic with social network sharing. It increases checkout conversion with countdown timer, exit-intent, as well as providing post-checkout upsell recommendations to customers. Plus, the app offers beautifully customized coupon themes which fit your store design perfectly.
Highlight features
Make use of social media for referral traffic with social network sharing
Increase checkout conversion with countdown timer, exit-intent and so on
Beautifully customized coupon themes
Sales gamification which boosts order value
Post-checkout upsell recommendations
Price: From $20.99/month. 15-day free trial. Additional charges may apply.
Rating: 0 - 4.8 / 5
Direct Checkout Links by Adevole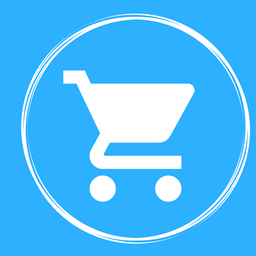 Direct Checkout Links, which is created by Adevole team, is an amazing assistant for every e-commerce store owners to Create checkout links that pre-loads cart with your product and avoid losing out users. By using Direct Checkout Links, you can save time for your customers by reducing "Add To Cart" and "Checkout" steps, which directly takes a user to Checkout page with the product pre-loaded in it. Also, even if the checkout is incomplete, you can also get user detail. In addition, only by changing the last parameter, you can set the quantity of product to pre-load, which helps to save your time and energy spent. On top of that, this application is a great solution for sharing your products on Social Media Ads, posts and comments to introduce your product to people, increase your conversion rate. All thing considered, Direct Checkout Links by Adevole is a great tool for all e-commerce store to save your and your customer's time, increase your sales and improve your business. Install this wonderful app with a 7-day free trial as soon as possible!
Highlight features
Allow customization in the path for URL from text in Slug
Change the last parament to set the amount of product to pre-load
Remove the Add To Cart and Go To Checkout steps
Share a product on social media sites with direct links to checkout
Reduce the loss users on Add To Cart and Go To Checkout steps
Price: $5/month. 7-day free trial.
Rating: - 0.0 / 5
How Avada.io ranks Shopify Checkout apps list
These above 19 Checkout apps for Shopify are ranked based on the following criterias:
The ratings on Shopify App store
The app's rank on search engines
The prices and features
The app provider's reputation
Social media metrics such as Facebook, Twitter and Google +
Reviews and assessment by Avada.io
Top 19 Shopify Checkout Apps
Special thanks to all vendors which contributed the best 19 Shopify Checkout apps. We honestly recommend you to give every app above a try if possible. We create Shopify apps review series with the aim of helping Shopify online stores find the best Checkout for their website. All of the information on the review (including features, description, prices, and links) is collected from the vendor's website or their own published page/ selling channels.
The list of the 19 best Shopify Checkout apps is kept up-to-date on a regular basis by our team. Please feel free to reach us out if you have any questions related to this app review.
Don't see your app on the list? Wanna contribute more content to this review? Contact us
People also searched for
best shopify checkout apps
shopify custom checkout app
shopify one page checkout
best checkout app shopify
shopify checkout apps

best checkout shopify
checkout shopify app
best shopify checkout page
one page checkout shopify app
shopify checkout page app
shopify single page checkout

shopify app to customize checkout page
shopify one step checkout
shopify one click checkout
checkout app shopify
shopify checkout customization
checkout boost shopify