Shopify Blog Apps 2020
8+ Best Shopify Blog Apps from hundreds of the Blog reviews in the market (Shopify Apps Store, Shopify Apps) as derived from Avada Commerce Ranking which is using Avada Commerce scores, rating reviews, search results, social metrics. The bellow reviews were picked manually by Avada Commerce experts, if your app about Blog does not include in the list, feel free to contact us. The best Blog app collection is ranked and result in January 2020, the price from $0. You find free, paid Blog apps or alternatives to Blog also. The Top 50+ Shopify Free Apps for Every Store.
8 Best Blog Apps for Shopify
Here is a list of 8 best Shopify Blog apps:
BlogFeeder by Shopstorm
To keep the customers and have more new ones, it is necessary for any Shopify stores to empower their store with BlogFeeder app. This app is extremely famous for their outstanding features. For example, one of the best features for this app is improving the content of the web on the same domain by importing an external blog. Therefore, it improves the conversions and SEO for your Shopify store. Especially, your products will be displayed perfectly on all the e-commerce platforms such as Facebook, Medium, and WordPress. Besides, you can choose the layouts that you want to customize your store. BlogFeeder app is an effective solution to approach more visitors who will be your potential customers to your store because it will import blog posts into your Shopify store and frequently check to reply to their attention.
Highlight features
Automatically updated the blog content
Improve the SEO and the conversions by advanced editor
Enter the URL which the customers can find easilly
Import multiple feeds at the high speed
Increase the search ranking
Price: $5.99/month. 7-day free trial.
Rating: 329 - 4.8 / 5
Related Blog Posts by Digital darts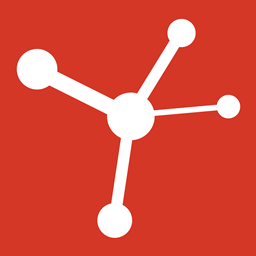 Related Blog Posts is one of the most powerful apps that helps you quickly and easily suggest to visitors whenever they come to your store. There are more and more customers will be attracted to the contents on your Shopify blog. Therefore, this app also boosts your SEO and creates more quality internal links to satisfy more customers. Besides, the customizable tools will help the users to design their own stores to display their products beautifully. Or even you can change the text size or color that is displayed in related posts. Moreover, the store owners are allowed to exclude posts by using a specific tag. Last but not least, the Related Blog Posts app is freely installed, which increases your page speed and accessibility of the Shopify admin.
Highlight features
Suggest the readers with related products
Build the internal links
Include the specific tags
Customize the texts and the featured images
Display the control panels
Price: Free
Rating: 162 - 4.9 / 5
Blog Studio by Shoppad inc.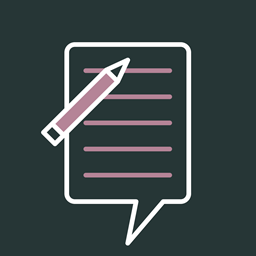 Based on the best technology, Blog Studio is one of the most effective solutions for any store owners easy to design beautiful stores and more interactions with customers by some simple steps. By increasing the quality of blogs content, the visitors will be more attracted by looking blog articles. Moreover, with Configure tags, authors, meta descriptions, you can maximize your sales as well as SEO. All the articles can be designed with the best lookings by this Blog Studio app which allows you to choose among hundreds of built-in components. Especially, the customers can leave their feedback about the Shopify blog, so the users can improve the customer's satisfaction. By powerful advanced editor, it is super easy for the authors to edit the code directly without much knowledge about coding.
Highlight features
Enables drag and drop the blog articles
Make the marketing more easy with the quality content blog
Share the unique story
Configure tags, brand names
Fully responsive & mobile ready
Price: $14.95/month. 30-day free trial.
Rating: 136 - 4.5 / 5
Pro Blogger by Low fruit solutions pty ltd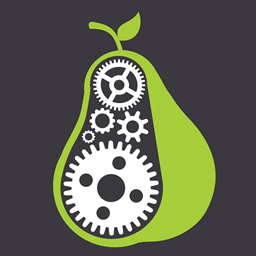 Developed by one of the best app suppliers for Shopify store, Pro Blogger app will be your effective solution to increase the quality for your store blogs as well as the SEO. The Pro Blogger, with the outstanding features, helps the context about related articles, related products. Moreover, this app also automatically build internal site links that increase the SEO for your stores. In addition, it allows the users to show all their products in a responsive slider, which catches their eyes and makes they buy more and more. Especially, this app is so amazing tool for the users to public their posts on the multiple social webs such as Pinterest. Finally, there is one step for the store owners to install free and easy.
Highlight features
Display the related articles and products
Customize the article author by using short codes
Caption the Blog images with the best impression
Provide the advanced customization
One- click installation
Price: $5/month. 10-day free trial.
Rating: 29 - 5.0 / 5
Linkcious For Blogs by Linkcious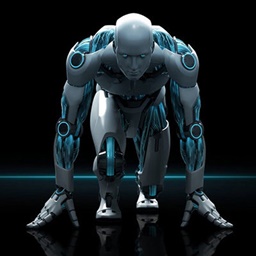 Linkcious For Blogs is a helpful app for multiple stores in Shopify market. This app helps the store owners easily configure on different websites such as Wordpress, Tumblr, Drupal sites. Moreover, by the Linkcious app, it is easy for the users to maximize the store interaction and SEO by improving the content of blog posts. In addition, using this app, it allows you to show your products on other devices with the best performances. This Linkcious also helps you to display the related products which are recommended based on the context of your page. Especially, the internal site links which are so essential for your SEO will be automatically built easily. Last but not least, there is one step to install this app for your multiple purposed stores.
Highlight features
Provide Powerful Recommendation Engine
Enable work all sites such as Wordpress, Drupal, Joomla, Blogspot, etc
Customize the text easily and beautifully
Improve the SEO by outgoing links
Provide the social buttons
Price: Start from $0/month
Rating: 6 - 2.8 / 5
Blog Linker by Sean dawson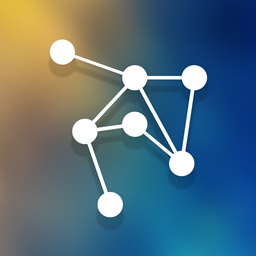 The Shopify app Blog Linker is necessary for any Shopify store that wants to improve their store SEO and customer conversation. By generating a small code snippet, this app allows users to create the blog articles to catch more attention of the customers. Moreover, the Shopify store enables being promoted with different tools such as responsive feature, the control panel, etc. In addition, to drive traffic, creating hyperlinks are necessary for the users to connect the products to blog articles. Especially, it is easy for them to create the same tags for them to increase the users with the best context. Last but not least, the Blog Linker is totally free and simple to install and use.
Highlight features
Drive sales with promoting articles
Create hyperlinks between the products and blog posts
Install the app with one step
Customize the store with different layouts
Collect the feedbacks from customers
Price: $10/month. 30-day free trial.
Rating: 3 - 3.7 / 5
BlogCollab by Turntech software, inc.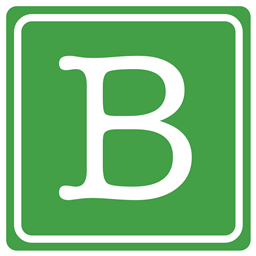 BlogCollab is an effective tool for any stores in the Shopify market. This app will empower your shops with multiple features such as the Rich Text Editor. A text editor is an amazing tool for you to improve the content of the shop blog. Especially, it changes the texts with different sizes, fonts, and colors, etc, which impress the customers effectively. Besides, it is perfectly responsive in all devices, which means that all the pictures and conteants will be displayed with the best performances. In addition, this tool also allows the writers to interact with guest bloggers without interrupting them. Moreover, the users enable contributing collaboration links which improve the convention with the customers by informing them about the related products.
Highlight features
Make the content more fast published
Collaborate with different co-authors
Approve the content and seamlessly publish on the page
Allow to drag and drop the photos
Automatically update the content
Price: $1.99/month. 14-day free trial.
Rating: 2 - 3.0 / 5
LFS Author Signature by Low fruit solutions pty ltd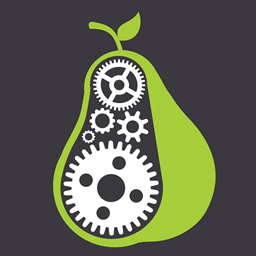 LFS Author Signature launched by Low Fruit Solutions PTY LTD is used to customize both signature and social links for authors' blogs. The app provides users with author profile support with full background or description text and showcase who you are with a logo image and profile. In addition, the app helps you connect with some social network selections, such as emails, Facebook, Pinterest, Website, and many more. Besides this, the app offers customization options with many layout templates as well as styling options, along with icon style ones. With the app, users do not need to boost Shopify plan in order to support many accounts since LFS Author can give support to many guest authors and you can save your money. Take note that LFS Author Signature is easy to install and manage, which means that it controls all Author settings from a location. Don't worry that if you need helps of app installation, let's the app do this for you and you can connect with the app team to make a custom template for your website too.
Highlight features
Generate with a wonderful presence
Provide users' authors with authority and recognition by enhancing their profiles
Allow users not to boost up Shopify plan to give support to more authors
Offer many styling and layout templates options
Manage authors' setting from a location
Price: $5/month. 10-day free trial.
Rating: - 0.0 / 5
How Avada.io ranks Shopify Blog apps list
These above 8 Blog apps for Shopify are ranked based on the following criterias:
The ratings on Shopify App store
The app's rank on search engines
The prices and features
The app provider's reputation
Social media metrics such as Facebook, Twitter and Google +
Reviews and assessment by Avada.io
Top 8 Shopify Blog Apps
Special thanks to all vendors which contributed the best 8 Shopify Blog apps. We honestly recommend you to give every app above a try if possible. We create Shopify apps review series with the aim of helping Shopify online stores find the best Blog for their website. All of the information on the review (including features, description, prices, and links) is collected from the vendor's website or their own published page/ selling channels.
The list of the 8 best Shopify Blog apps is kept up-to-date on a regular basis by our team. Please feel free to reach us out if you have any questions related to this app review.
Don't see your app on the list? Wanna contribute more content to this review? Contact us
People also searched for
shopify blog apps

blog apps for shopify
top blog for shopify

top shopify blog apps