What is Performance Marketing? 5 Tips to Optimize it for eCommerce Business
Nowadays, advertising and selling products have been totally transformed thanks to the appearance of Performance Marketing. This also has an impact on the way we evaluate the effectiveness of marketing campaigns.
When advertising is more transparent, advertisers are searching for branding to create marketing plans with proven ROI. Performance marketing was created with the reason of reducing cost per acquisition and promoting ROI.
So let us read this article to explore What is Performance Marketing? and 5 Tips to Optimize it for eCommerce Business.
What is performance marketing?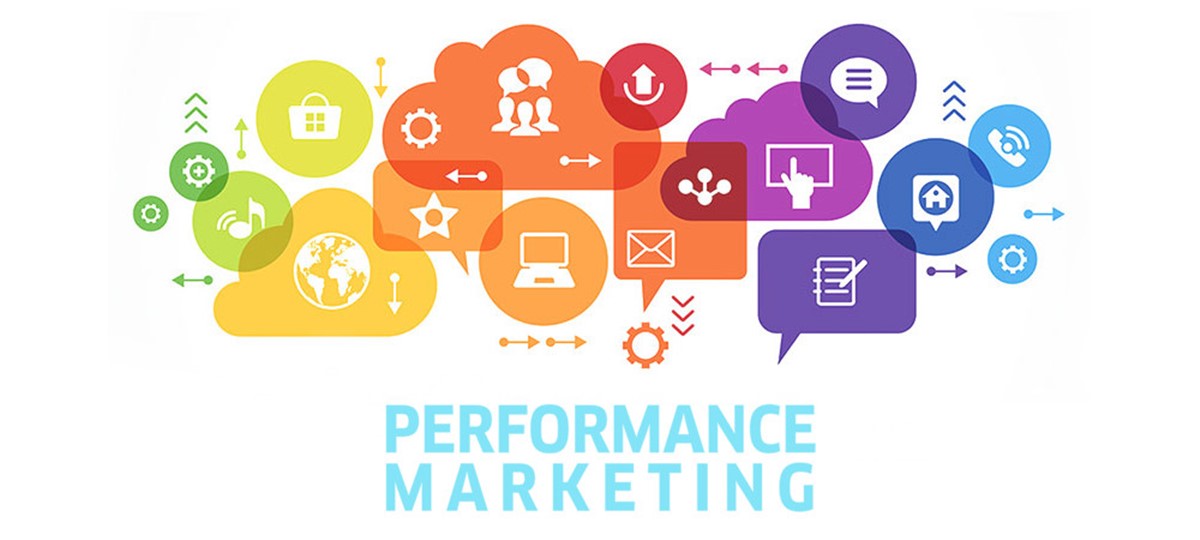 Performance marketing is a comprehensive term that is created for online marketing and advertising programs. With this data-driven marketing, advertisers only pay when a specific action is done instead of impressions or clicks.
This win-win marketing chance for a retailer or "merchant" and affiliate or "publisher" enables both parties to target plans in a strategic, high ROI way, based on performance.
When paying the affiliate or publisher as a certain action is finished, a merchant can feel assured that they've put money in the right place because they are already changing their aiming customers before they pay for the transaction.
In addition, as merchants only make their payment after the specific action happens, they also can benefit from free brand exposure and aimed clicks along the way.
What makes performance marketing special?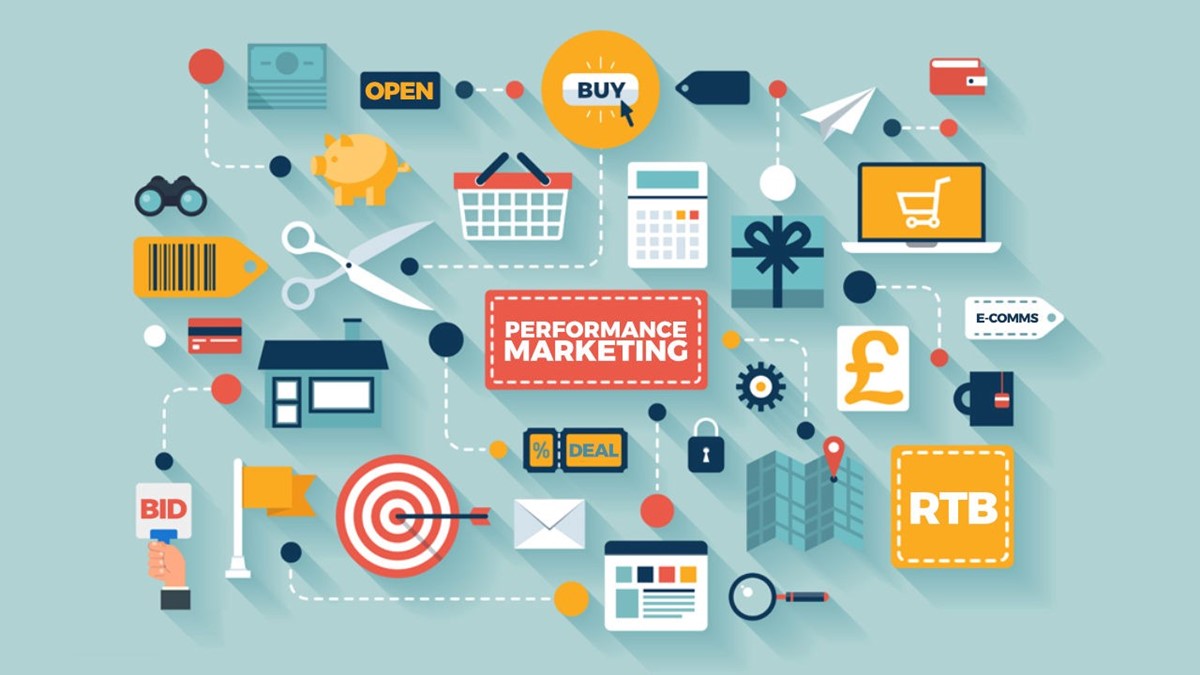 Results are easy to track and measure
As with digital marketing, whenever a user clicks your advertisement, registers for your email subscription list, or takes part in any performance-related activity that you organize to achieve, you'll know that you reached your goal instantly.
That enables you to easily keep track of your return on investment (ROI) at any time. You'll know how much you pay for your performance campaign.
Optimize KPIs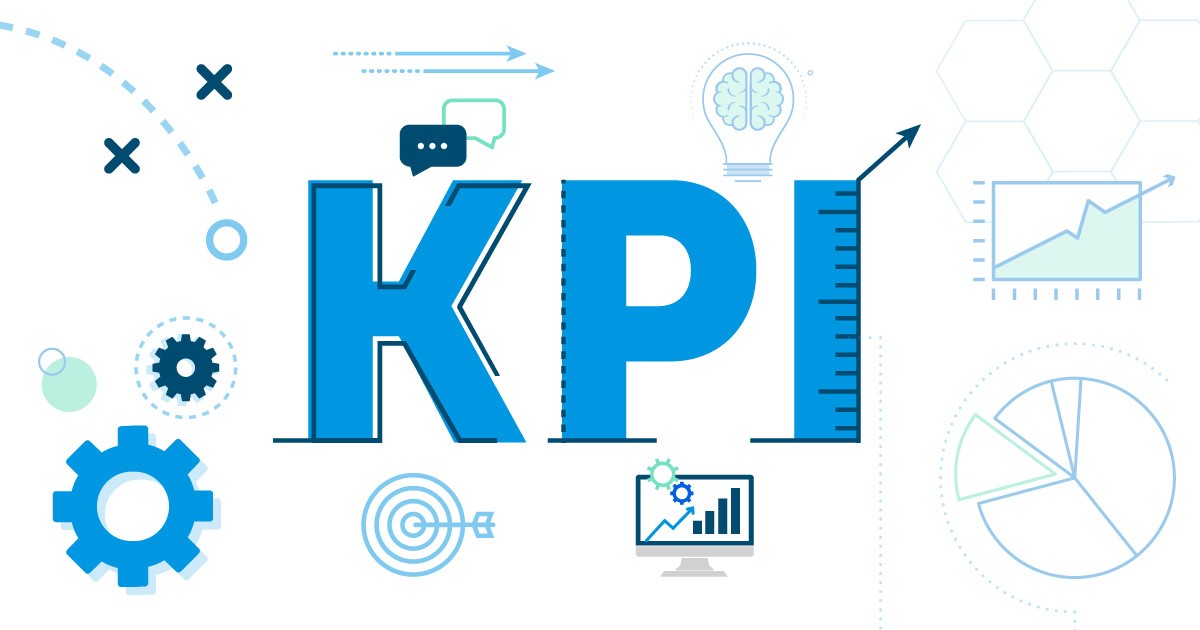 Your key performance indicators (KPIs) are one of the most significant factors contributing to the success of your company. Whether your KPIs include your customer turnover rate or your proportion of sales from new customers, performance marketing helps you to gain these metrics in a direct way.
Because your performance marketers are concentrated on driving performance levels in your company, it's possible for you to optimize your clicks, impressions, leads and different other performance marketers.
When cooperating with a web marketing agency, you need to identify the expectations of your company with Internet marketing. You'll include a review of your KPIs, which your account manager can utilize when determining marketing objectives.
Pay-as-you-go pricing model
Instead of paying an upfront fee for your services, performance marketers cost your organization every moment your action happens. Smaller businesses, such as start-ups, may love this model as it allows smaller budgets.
Nevertheless, this strategy can be expensive depending on the pricing model of your agency.
If the agency runs an unusual volume of sales, for instance, it can charge your business a pricey bill that is more than what you pay every month to a digital marketing agency.
The pay-as-you-go pricing model is also unstable for agencies. If they don't drive results for their customers, it can require them to close. That makes your business without an agency and a strategy without organization.
Reasons why performance marketing is crucial to eCommerce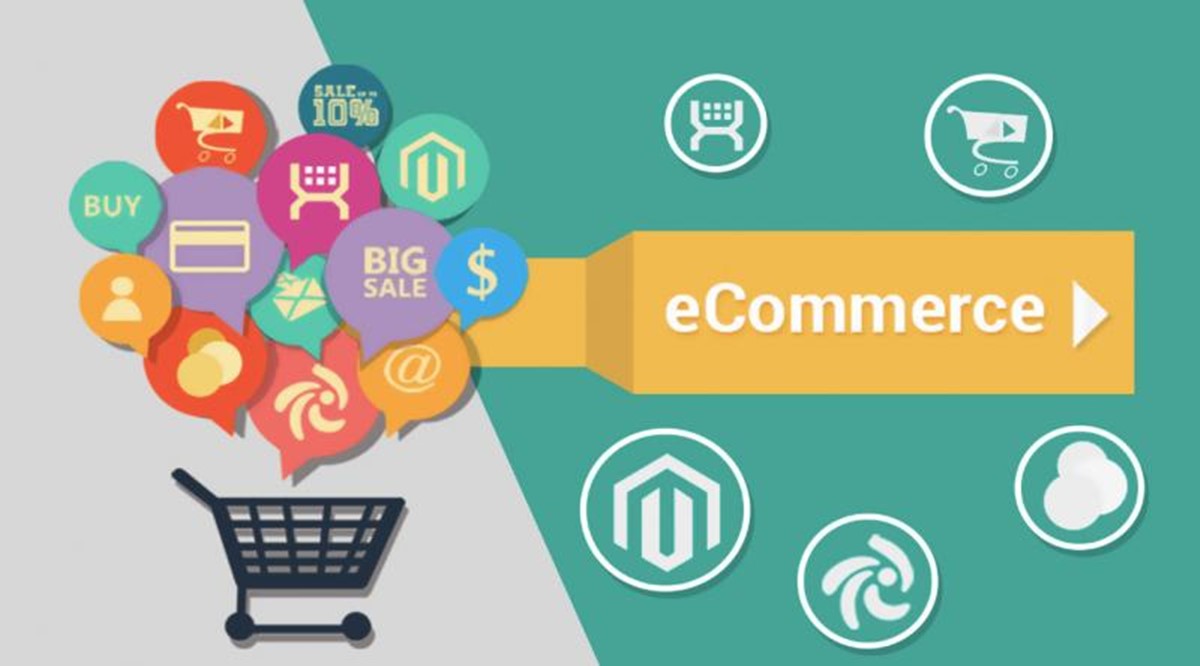 The requirement to consistently attract new customers
Advertisements including attracting banners or TV ads charge an amount of money to deploy. Besides, companies have to pay to place them. Locations that have higher traffic or footfall go at a higher price. All of these costs are spent in advance, with organizations expecting that advertisements create enough new business to turn a profit. The problem is that many advertising campaigns are priced without linking to performance.
There's nothing assured that an advertisement will result in a sale, and companies could probably waste entire budgets. These factors have made businesses search for other ways to improve their products and services, and many are finding performance marketing as a solution.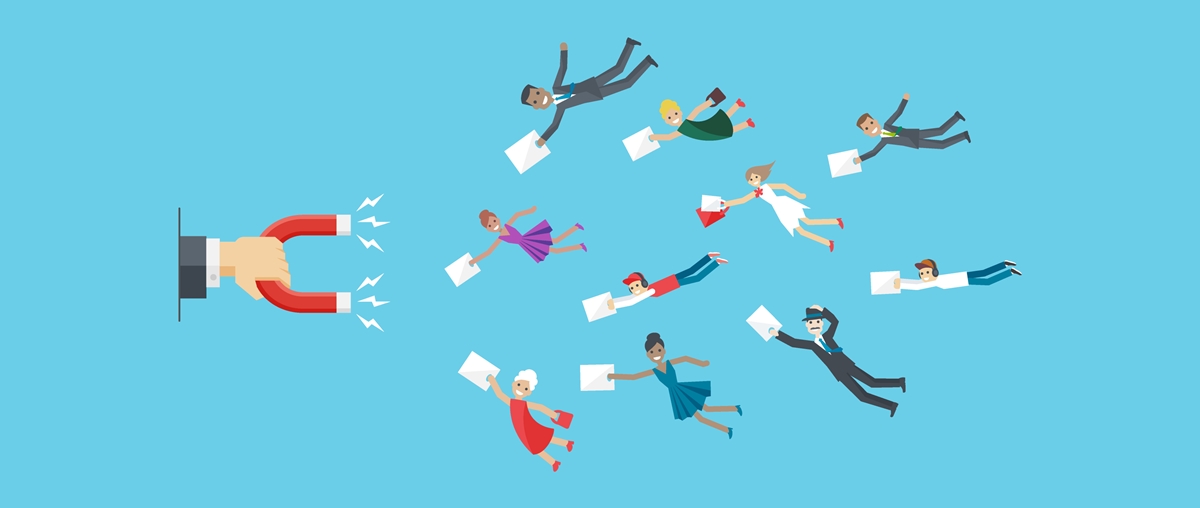 Performance marketing is practicable
As development of digital marketing, performance marketing utilizes promotional partners or "publishers" to improve products and services on the Internet. These parties hold advertisements on their websites. However, it doesn't like advertising, the cost is based on variables. It could be based on the number of clicks an advert gets or the number of times it's seen, or be redirected to more direct sales factors. This payment structure means that pre-paid pricing is low and it's much easier to measure real-time ROI. Like traditional advertising, costs are higher when working with more influential websites, but if these are only paid based on success ranges, it's essential for any advert need to create money before payment is completed.
Moreover, the type of publisher chosen and the advert it hosts can be determined, which helps to create sales from new demographics or international markets. Using publishers' circles of influence is effective for businesses to broaden their own.
Publishers also benefit from performance marketing because it comes with new revenue streams. Not all content websites can depend on direct advertising income and the changeable set up makes them a more practical choice.
With income associated with advert performance, it forces them to make sites updated with new content to manage and promote traffic flow - which brings benefits to all parties. The publisher becomes more influential because its content is more searched and widely read. And the retailer's customer base develops as adverts are hosted by a third party. It's a win-win.
Successful campaigns rely on effective and simplified management
Businesses aren't restricted in the number of publishers they work with, the effectiveness of campaigns can be deterred by how excellently they can be managed and optimized. If companies want to manage the partner network manually, it's complicated to analyze a large amount of inflowing data. Optimizing chances will be lost and adverts will not work as well as they could.
It's crucial for businesses that are concerned about bolstering effective performance marketing campaigns to apply technology that allows them to link all incoming data sets and gather them into one. Once everything is centralized, and employees can access all raw data, it's much easier for them to convert it into actionable intelligence that can be utilized to promote advertisements, partner programs, and extensive campaigns.
Performance marketing in eCommerce industry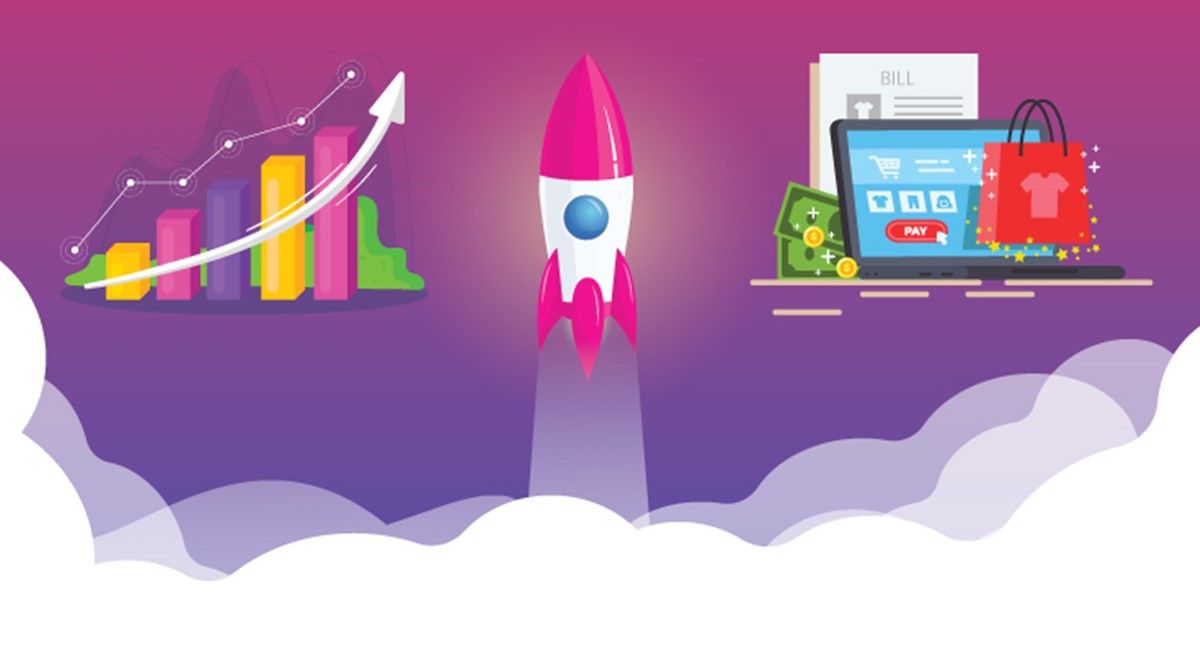 Increased competition throughout the online world
One of the primary reasons to depend on performance marketing instead of more traditional types of advertising is an issue of increased competition in the online world.
To stand out, your business will have to be laser-concentrated on its bottom line and don't fear of using aggressive campaigns to make sure that online buyers will be aware of your brand and consequently purchase its goods and services.
According to Gustavo Geraldes, Founder and CEO of Milkit, a marketing firm, performance marketing should be capitalized on by every company. It enables you to tap into a great volume of affiliates or media shoppers, which concentrates on all traffic sources. This can help you know which traffic sources are converting, what creatives are running effectively, what the average cost per acquisition is, and lets you utilize this data to double down on those traffic sources and scale.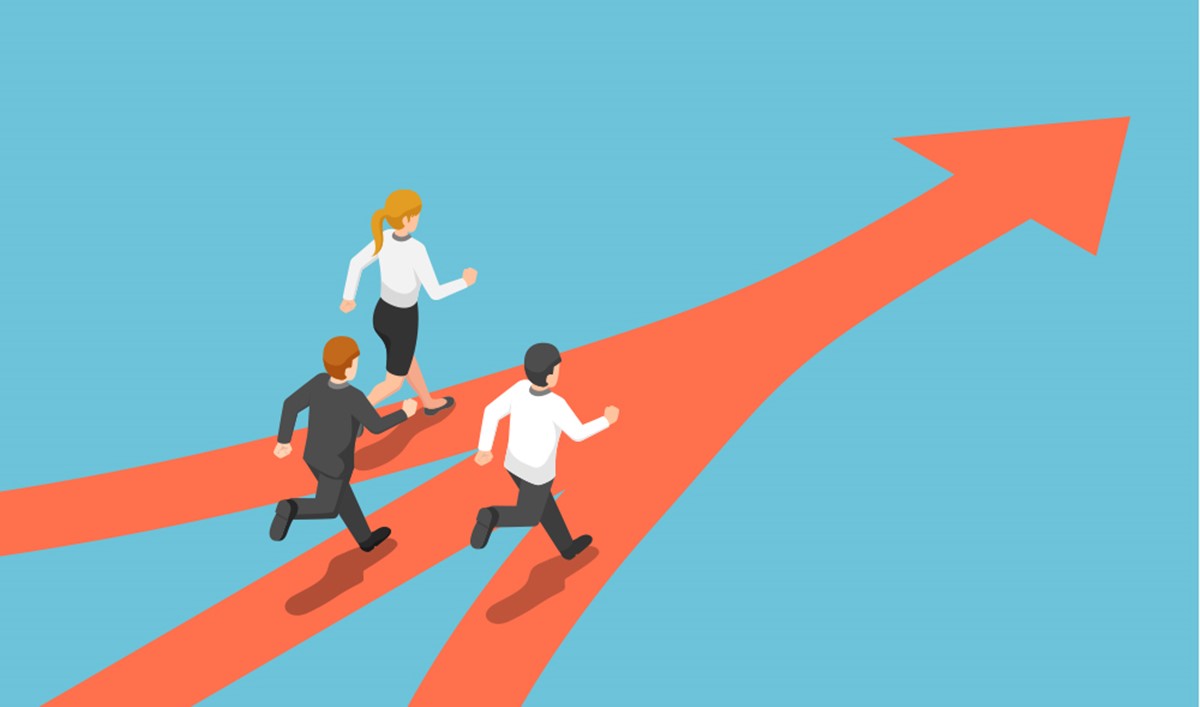 Geraldes also claims, "Every organization is in need of more leads, sales and clients. Performance marketing enables you to not restrict yourself to a digital marketing agency or an internal media purchasing team for client acquisition. It helps you to take advantage of the knowledge of affiliates, which include their unique skill sets, creative angles, problem-solving tactics, and special features with traffic sources and conversion rate optimization. They are not on salary, they only get paid when they make a conversion and only profit when their conversion cost is lower than the conversion payout. Hence, they will find ways to reduce their costs, in turn, promote their profit margins.
By using well-aimed constant direct response strategy on Snapchat, Facebook, Instagram, Google and so one, companies can promote website traffic, email signups and overall sales.
Algorithms changing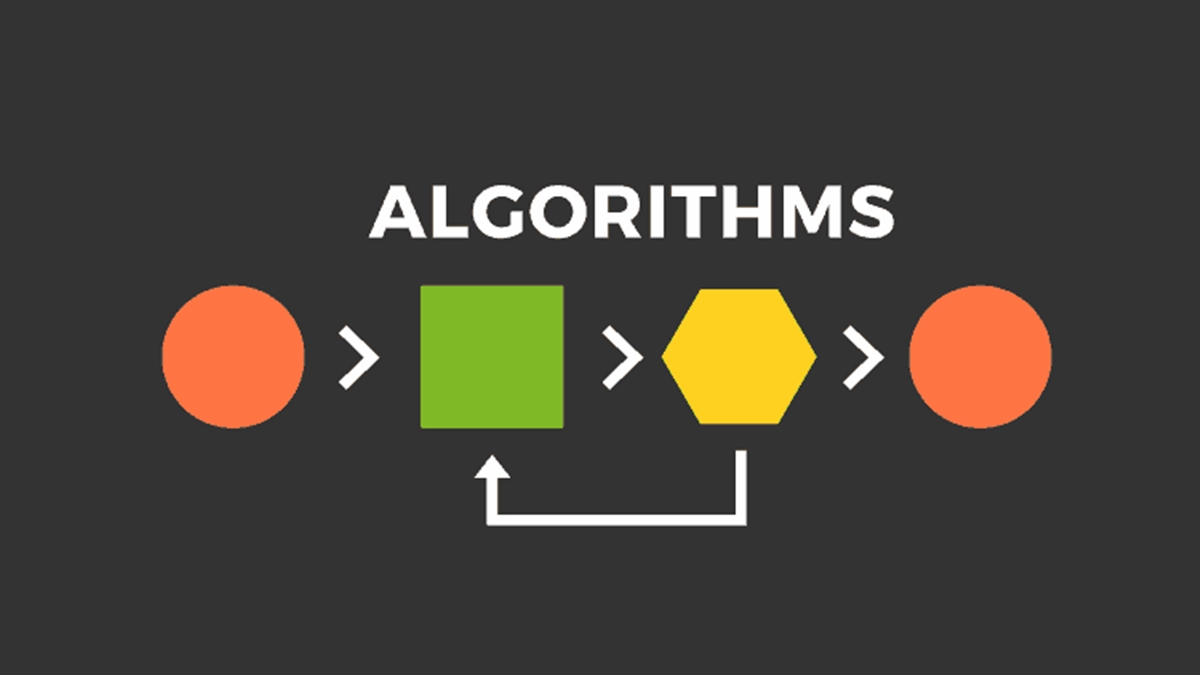 From stably decreasing Facebook reach, to raising the cost of Amazon ads, to declining organic research on Instagram, it is certain that algorithms will never be the same. That's the reason why it's very dangerous for a brand to depend much on sales from any single platform that it doesn't own.
Sales and profit margin shouldn't be based on Mark Zuckerberg not changing his mind on any specific algorithm change. By investing in performance marketing instead of unprecedented or unmeasured types of advertising, it's possible for companies to keep a tight bottom line and avoid being exposed to pending algorithm changes.
Too much options/information
Today many new, innovative platforms for online publishers can make you distracted and lose track of your marketing goals. From LinkedIn Live to Instagram Stories to Youtube pre-roll ads, a lot of advertisers and agencies will try to sell you on content only. Be careful not to be caught up this cycle.
You have goods and services to sell, and meanwhile, it's cautious to constantly experiment with the most recent and the best features so as to confront competitors, doing that so much can result in declining returns.
It's necessary to spend a considerable portion of your budget on new chances, while still spending a more amount on proven tactics and techniques. It's exactly that content is king, but only as it can be measured and utilized to create results, either in the short term or long term. Since 2021, a wave of product upgrades and platforms have been launched in the market. So be sure to keep concentrated and calculated with your marketing campaigns.
Tips for eCommerce business to improve eCommerce performance marketing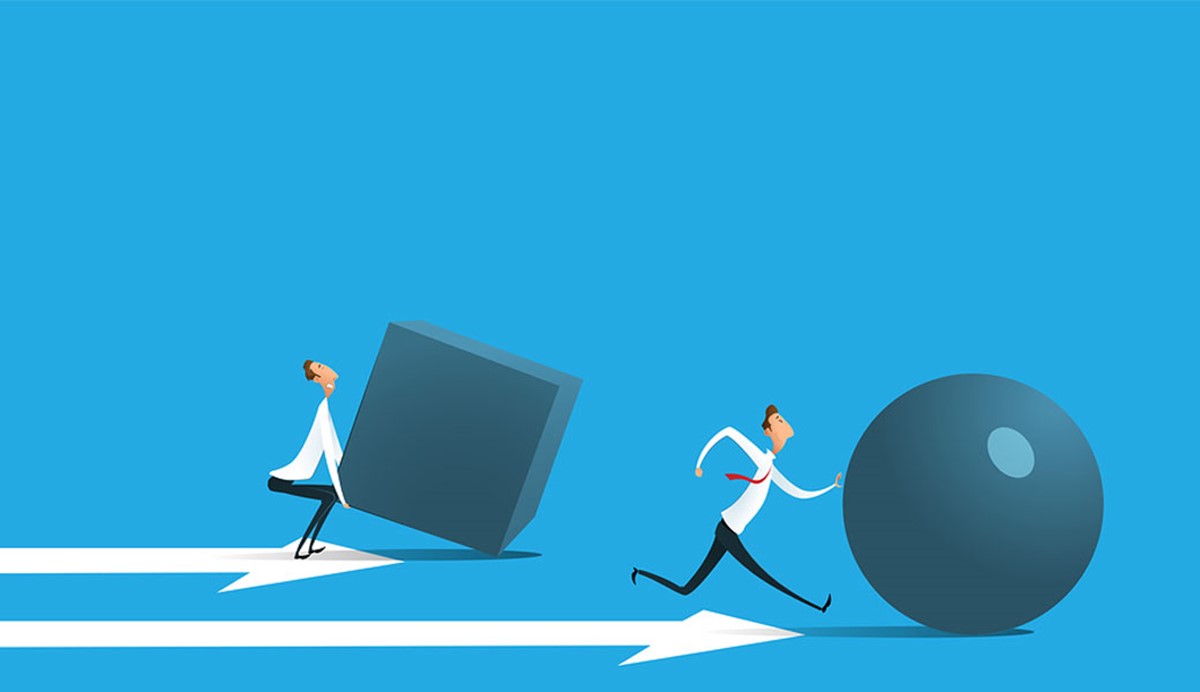 Engage with customers earlier in the journey
Most brands understand that the most costly - and the most profitable - stage of the customer journey in the purchasing phase.
Nonetheless, purchasing is just one part of a wider strategy and consumer journey.
Search allows marketers to interact with customers earlier in the journey and provide data so as to personalize their experiences. Leading brands understand that search today is much more than approaching the "hand raisers".
Expand sponsored paid advertising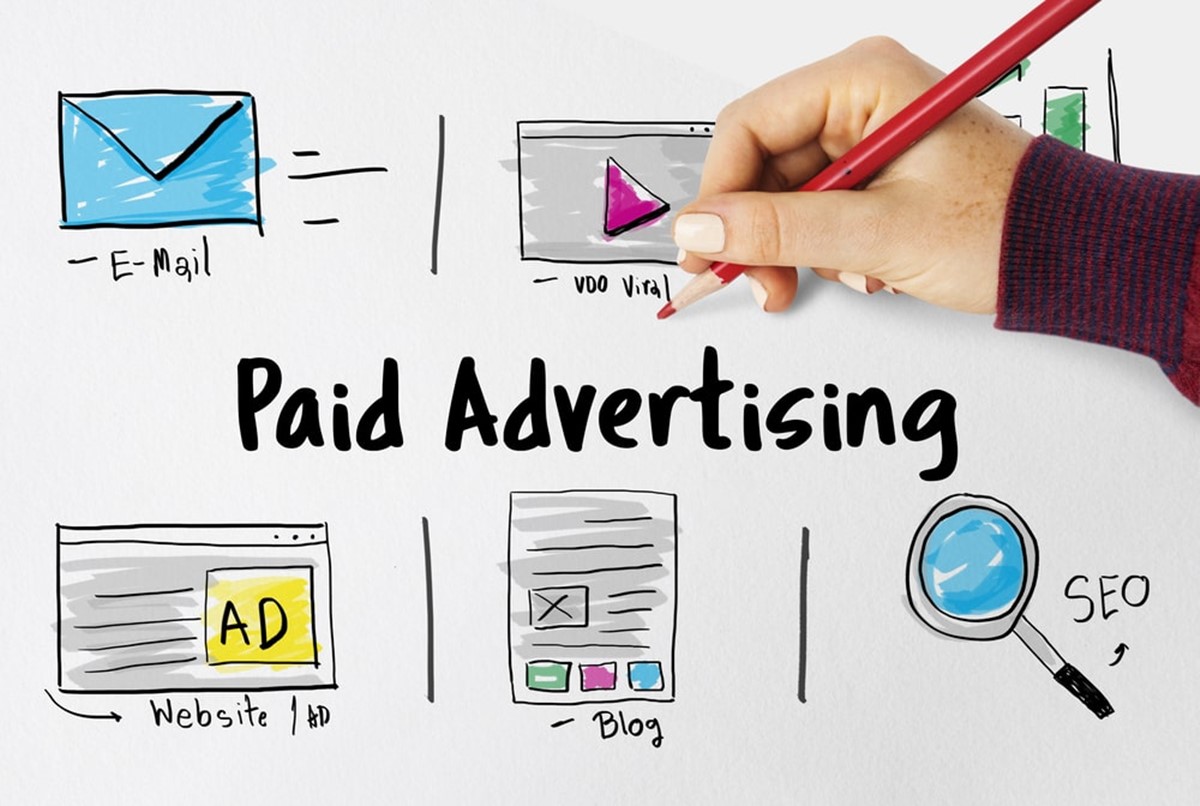 There's a possibility here for paid ads on Amazon - the company has been increasingly developing their keyword-based paid advertising chances for improving products within the shopping experience.
There are some differences between Sponsored Product ads that merge into the organic buying findings and Sponsored Brands (formerly Headline Search Ads), which are banner ads at the top, left or bottom of the research finding pages. The two forms of ads work differently, depending on brand awareness.
Like traditional paid search advertising on Google or Bing, those ads are keyword-based and rely on auction-style bidding for position. Campaign structure, keyword plans, match sorts and bid management are also similar to search best practices that we have to pay for.
In Amazon, PDP organic rankings are defined by an algorithm that combines search query relevancy and historical sales among other factors - thus when the PDPs are also bolstered via Sponsored Product ads, sales of that product rise. This leads to positive effects on the factors measured in the organic algorithm, again promoting the organic rankings.
This "flywheel effect" can help boost general performance and drive a continued rise in sales - just one example of why it's crucial to utilize PDP optimization and sponsored paid ads simultaneously.
Improve Product Display Pages (PDPs)
According to a study, only 4% of brands optimize their PDPs on non-Amazon retailers.
This follows a general trend from our report, which indicated that shoppers tend to research and buy on a website than brands that advertise on that same page.
It can be said that shoppers are browsing and purchasing in various places that digital marketers are not. There is a fact that about 85 % of browsing and buying actions happen with non-Amazon retailers.
Brands should guarantee that whenever their customers are searching for them, they can be found.
There is an extreme lack of optimized PDPs on non-Amazon retailers. First, advertisers are likely to concentrate on activities that drive results in the buying stage instead of in beginning research and discovery. Second, the optimization rules over Google and Bing aren't popular and reachable.
Nevertheless, PDPs matter to shoppers: 38% of shoppers claim that a product page lacking in content (either text or photos) would make them exit a site without buying anything.
They can be an essential source for buyers, whereas they have been under-used by brands to show their story.
For instance, while 20% of shoppers have visited Best Buy to see product descriptions, only 8% of buyer electronics retailers state they have added specific content on their PDPs on the site of Best Buy.
Main factors in evaluating when optimizing a PDP include SEO based keyword and content strategies, insights from reviews and Q&A, product imaginary, product attribute details, ratings and reviews. When you design these, remember the reasons shoppers visit this site.
Focus on your keyword strategies

Whether you plan to go for organic and paid research, it is important for keyword strategies to become the foundation of your eCommerce marketing strategy.
Moreover, brands also have some advantages in building unique content for every retailer. This content had better be based on search trends, behaviors, customer needs to that platform and preferred attributes.
Customers often search in the form of questions and this can impact imagery, the use of user-created content, and the format of good descriptions.
Integrate search channels
It's fairly difficult to manage search in an organization.
It is reported that 98% of brands are dynamically involved in both organic search and paid search advertising nowadays - but the chances to combine these channels have not been discovered.
Search results in different shapes and sizes and stretches across Google, Amazon, and an increasing list of other retailers. It can be accessed via voice, photo or text. It shows the true voice of the client and brings countless insights on product, brand and competition.
Search often gets outsourced to an agency or to a number of niche specialists. It is found that organic search (SEO) and Amazon Advertising are the two marketing channels that tend to be outsourced to a niche expert.
To overcome these challenges, companies should ensure that search is supported and recognized by terms from digital marketing to eCommerce, from merchandising to supply chain.
Recommended: If you are looking for a software that help improve perfomance marketing, you shoud try this perfomance marketing software.
Summary and Takeaways
In general, Performance Marketing is a developing marketing strategy for eCommerce brands, merchants and retailers.
Performance Marketing helps scale reach, engagement and conversion of new purchasers in new markets at a lower price, lower risk and much higher ROI.
Performance Marketing is a method to promote your brand, raise your product awareness and interact with consumers without the restriction of budgets or conflicting marketing channels.
I hope that this article helps you understand more about Performance Marketing and explore 5 Useful Tips to Optimize it for eCommerce Business.
For any wonder or question, leave them in the comment box. We will answer you as soon as possible.
Thank you!
Related Posts:
---
Sam Nguyen is the CEO and founder of Avada Commerce, an e-commerce solution provider headquartered in Singapore. Sam aims to support more than a million online businesses to grow and develop.
New Posts
People also searched for
performance marketing

what is performance marketing

performance marketing definition
Stay in the know
Get special offers on the latest news from AVADA.