What is Sports Marketing? History, Benefits, Fundamentals, and More
The promotion of sports brands, commercial products, and services are all included in one marketing term called Sports Marketing.
When it comes to making purchases, our choices are already decided and led by the brand or company's marketing strategies. Regarding sport, especially during sports events, those companies try to add as many advertisements as possible to influence our decision while buying something. In this way, brands can have a chance to catch the public's imagination in general and let them automatically think about their products anywhen mentioning sports.
This post will cover all things you need to know about Sports marketing, which ranges from the definition, history, benefits, examples, and more. Let's read till the end to get a better understanding of this topic.
What is sports marketing?
Sports marketing is a subdivision of marketing. It is defined as a marketing strategy that is used to promote sports events, products, pieces of equipment, services, or teams via sporting events, athletes, and sports teams.
Sports marketing's key goal is to promote a physical product of a brand or even a brand name. It is a service with which clients have strategies to advertise sports or advertise some other product, service, companies, and more through sports. It means using an athlete or a sports team to bring about brand exposure and credibility. It is such a clear motive that results in high effectiveness. Since an athlete or a team can be influencers, using them is a great idea to impact audiences' decisions and attitudes indirectly.
For example, Air Jordans is a new line of shoes, which was a combination of the brand Nike and Mike Jordan - a famous basketball player. Air Jordans, as well as Nike, built a craze for sneakers. This product is so appealing that it formed a subgroup that includes members who like collecting different kinds of sneakers. There were more and more groups like this being formed in the world. They gave rise to a new group of Sneakerheads. Today, it is such an all-new market for sneakers.
To reach the goal of promoting, the businesses or associations can take advantage of any channels. Some of them may include sponsorships for teams or individual athletes, television or radio advertisements during the different broadcast sports events and celebrations, advertisements on sports sites, etc. Sports marketing is also one part of sports promotion. It is related to multiple types of the sports industry, which may consist of social media, advertising, broadcasting, ticker selling, digital platforms, and PR (or community relations).
Sports marketing is also used to meet the needs of consumers through exchange processes. These strategies based on the traditional four "P" model of general marketing, which includes Product, Price, Promotion, and Place. It changed into an additional one when it comes to sports marketing, including Planning, Packaging, Positioning, and Perception. The reason why another four "P" was created for just sports marketing is that sports are considered to be a service. This addition of the four extra elements is known as the "Sports marketing mix."
The term sports marketing is separated into three sections:
The first one is the advertising of sport and sports businesses or associations. Those associations may be Spanish Football League, the Olympics, the NFL (National Football League), etc. Some examples of sports teams, maybe Real Madrid and the New York Yankees. This case means the promotion is directly connected to sports or about sports in general. In this situation, the use of sports marketing is called "Marketing of Sports."

The second sector is the use of sporting events, sports teams, and each athlete for the purpose of product promotion. The products can but do not have to be directly related to sports, like in the first case. It may be about other relevant factors like athletes, teams, or leagues, to promote different products. This marketing strategy is defined as "Marketing through sports."

The last one concerns the promotion of sports to the global community to increase participation. In this case, the promotion is called "Grassroots Sports Marketing."
Another related term is "Street marketing of sports." It is used to mention sports marketing via billboards on the street or through urban elements like street lighters and sidewalks to help boost and gain publicity, especially during global sporting events such as the Football World Cup, the Olympic Games, or the Super Bowl.
Read more:
Where can we see sports marketing?
We can easily see the activities of sports marketing during sporting events. Now let's look at some specific examples to dig into where we can see it.
One of the most well-known sporting events and is viewed by nearly half of the world's population is the FIFA World Cup. Many famous sports brands tried to sponsor teams and provided them with money or a football kit. Some of those brands include Nike, Puma, or Adidas. Other brands whose industry is out of sports also joined to boost their engagement. For example, McDonald's (an American fast food company) was associated with the World Cup's fantasy league.
The Super Bowl is the National Football League's annual championship game (NFL) played in early February. Millions of people around the world always view its halftime shows. Businesses and brands spend their money advertising on Super Bowl show to promote their products. During each show, there's often a part for celebrities to perform, and it is also an ideal time slot for commercials to be shown.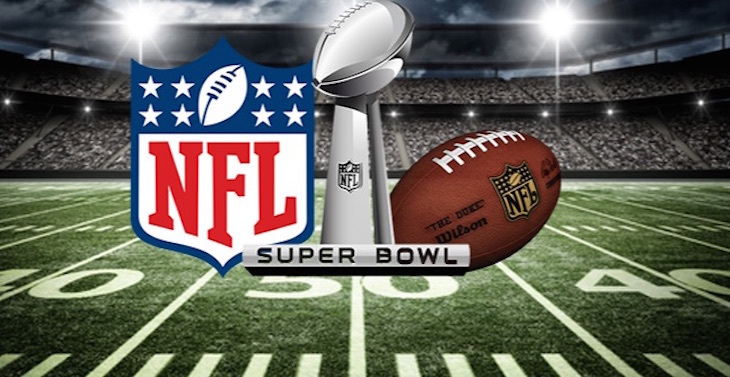 Though Super Bowl runs in January and February annually, companies still play their advertisement for product promotion during the offseason. Coke is a typical example.
The history of sports marketing
History of sports marketing
Sports marketing has experienced enormous changes during its history. In the beginning, sports marketing was all about product placement and brand awareness. It means what companies tried at this time is creating brand credibility by associating with sporting teams and athletes.
However, when televised coverage of the sporting events was developed, sports marketing focused on its modern incarnation like it is today. Lucien Boyer, President and Global CEO of Havas Sports & Entertainment mentioned sports marketing's goal in one of his speeches: "What is important today is not that you are exposing your brand, but rather that people are talking about your brand."
Indeed, using a sponsorship package to promote brand exposure is not suitable anymore. Additionally, businesses take advantage of sports marketing to approach a global community that includes passionate audiences and consumers worldwide. Easily put, sports marketing focuses not only on exposure but also attention, connection, and conversation.
Sports marketing through the years
The very first activity, which is regarded as early sports marketing, is in the 1870s. It is when Baseball stars of the day first appeared on tobacco cards.

In 1936, Adi Dassler offered spikes free of charge for the sprinter Jesse Owens at the Berlin Olympics. It is said to be an early type of sponsorship.

In 1939, one famous game called League Baseball was televised to help turn Babe Ruth into the first six-figure athlete in professional sport.

From the 1940s to the 1950s, Televised coverage developed and regularly Regularly televised sporting events brought about the term of modern sports marketing.

From the 1980s to the 1990s, the associations between celebrities and brands became more and more creative and innovative.

In the 2000s, when the Internet increasingly developed, social media changed the sports marketing game.

In 2012, Opendorse was founded. It helps athletes share content on social networks. More than 10,000 athletes around worldwide use Opendorse to receive content from partners and post to their social channels with one click.
The benefit of sports marketing
According to the Duquesne University School of Business, Sports marketing sometimes concerns the advertising of products not related to sports via associations with sports. On the other hand, sports marketing is about the marketing of sports leagues and teams. Once organizations use it effectively, fan loyalty can be created.
Season ticket sales
Season ticket sales play an important role in any professional sports teams in its "Selling Season Tickets" overview. According to some Major League Baseball and National Basketball Association studies, around 30 percent of tickets are sold at stadium gates. Whereas 25 percent of ticket sales occur at National Football League stadiums, which are regarded as more successful via advertisements and commercials. As you can see, loyalty is critical in any business environment. When it comes to the sports industry, the thing is still similar. Loyal season ticket buyers often bring about more interest from media coverage.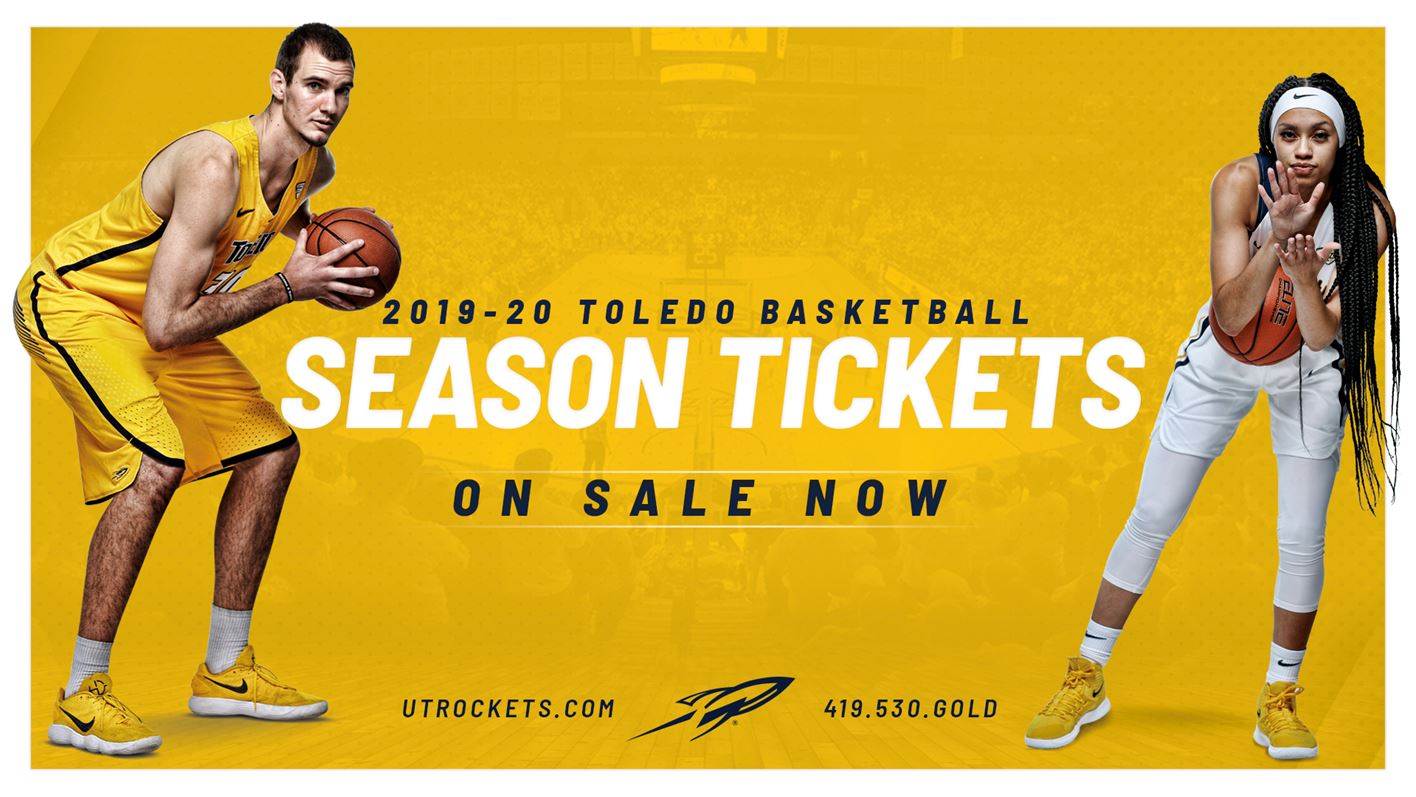 Loyalty
As mentioned, loyalty in sports marketing is as vital as loyal to any business major. One of the key targets of sports marketing and communication strategies is allowing audiences and fans to identify with their favorite teams and build up a passion for them.
Let's check out the example below to see the power of sports marketing in building loyalty among fans. As reported by Forbes in 2008, particularly in an article called "The NBA's Most Loyal Fans," Tom Van Riper said that New York Knicks of NBA had a winning percentage of 0.368 for the last five seasons. Though this percentage was considered the lowest one of the team, passionate fans still kept the stadium at 99 percent capacity for games. It means communication efforts did have a great effect on creating loyalty for audiences.
Fan attendance
Not every sports event attracts millions of audiences. Sometimes, sports organizations have to use tricks to draw the attendance of viewers. When talking about "Promotional Incentives for Sports & Entertainment," the Team Sports Marketing website showed that some sports associations often use promotional techniques to attract fans as well as make the viewing experience more valuable anywhen they suffer from filling seat problems.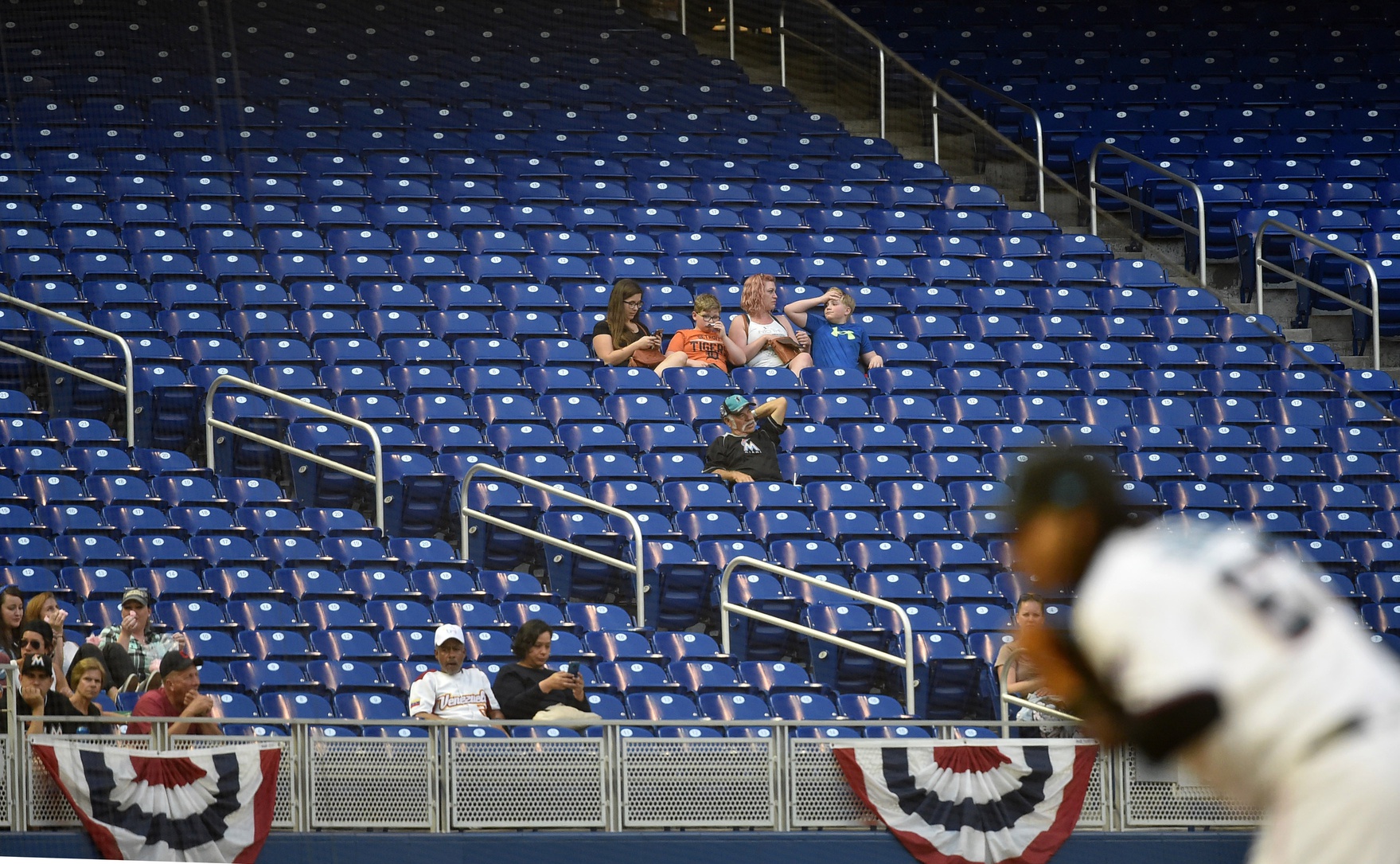 One of those promotional techniques is giveaway promotions. A main League Baseball study has found that this tool brings about the strongest impact on a fan's decision to attend or not. For example, Bobblehead dolls are typical presents which are used as giveaways to draw fan effectively.
Product sales
Product sales of merchandise sales are also benefits of sports marketing. It is becoming more often when sports businesses or organizations gain money from the sale of team merchandise. Some common products that can be mentioned are programs, shirts, caps, jerseys, and posters. They are normally sold by sports franchises.
For instance, the New York Yankees is one of the most famous sports brands in the globe. Under the "Sports Business Daily" report of Street & Smith in 2007, which was about league license merchandise sales, the New York Yankees owned 25.4 percent of market share. This number was regarded as so noticeable that it was the brand with the highest percentage of market share. Also, in this report, the Boston Red Sox ranked in second place within that season with a percentage of 8.2.
The fundamentals of sports marketing
Sports marketing is getting so developed that we don't need to discuss its importance in 2020 anymore. Forms of sports marketing range from the leagues. Sporting teams creating campaigns for themselves to businesses or companies capitalizing on sports' popularity to promote their products. More and more moving parts related to sports marketing are in use.
Now, we are pleased to introduce the three fundamental elements of the field as a whole.
League or Team Marketing
The first fundamental of sports marketing is advertising the leagues, organizations, and sporting teams who are directly related to the sports industry. In fact, when it comes to sports marketing, corporations like leagues or teams find it difficult to have many audiences viewing them operate on a daily basis. Once people watch you at work, you can get higher exposure among fans.
It becomes more regularly when leagues and brands take advantage of their presence on social media, cable television, or the grips of fandom to get national exposure or even global recognition. By offering their sporting merchandise for sales, making their logos printed on clothing items, letting their slogans visible to the public, leagues, and teams can build up a successful marketing campaign.
Nowadays, this fundamental is more innovative by focusing on youngsters. It is said that the ties one formed later in life are weaker and difficult to shed. Therefore, more and more sports marketers put effort into attracting young audiences to lengthen their brand awareness in the future.
In major sporting events (such as the World Cup and NCAA Tournament) which are followed by billions of people, leagues, or teams marketing is still included. It is because those events are usually supported by sponsors, which means it is an ideal chance to showcase different teams, individual players, and raise the stakes of the game to draw the attention of more viewers.
When the league and sporting team are able to advertise themselves via media coverages, events, or the following of fans, they will have a chance to gain revenue. This massive financial opportunity comes from television deals or the sales of tickets and merchandise.
According to a study made by Nielsen, seven out of ten most-watched shows in America in 2018 were sports or related to sports, and five of them are NFL broadcasts. It is not so surprising that many brands spend marketing money on having their advertisements displayed on those sporting events or making sports-related campaigns.
When seeing a random sporting event on television or listening to them on a radio channel, it is easy to catch many advertisements during commercial breaks or even in the broadcast itself. It is such a great opportunity for brands to advertise their products.
The marketing budget spent on product advertising through sports is more than expected. The average amount of money for a short Super Bowl advertisement is said to be over $5 million. However, marketers are still willing to spend big money on marketing campaigns that are connected with the viewing experience, especially the in-home viewing experience placed by leagues and networks.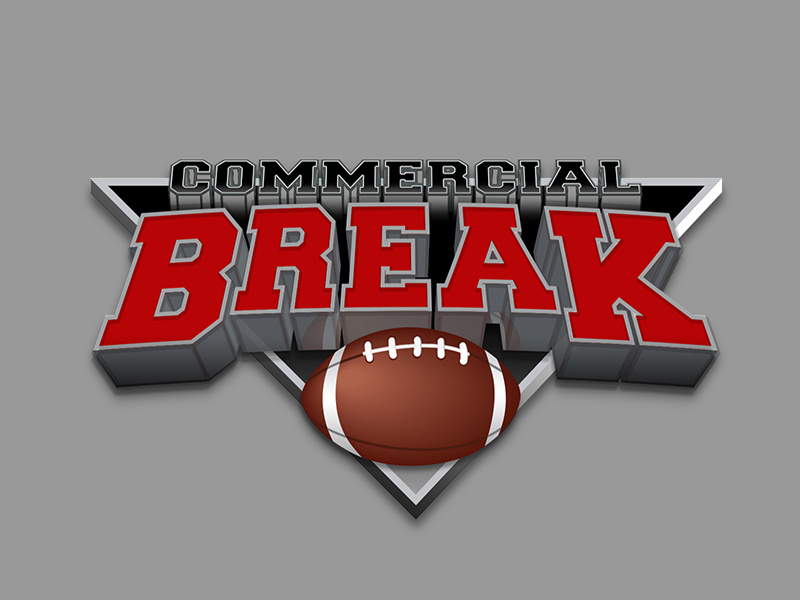 The most common type of product marketing through sports is sponsoring sporting events, teams, or individual athletes. An athlete endorsement deal is also a well-known example. It is when an athlete uses particular products while appearing in front of fans. This type of exposure, on the other hand, results in an enormous price tag.
Promotion of the sport itself
The final fundamental of sports marketing is by increasing the popularity of the sports itself. This area has long been focused on because its goal is what all parties are interested in. A century ago, college-aged men were encouraged to take part in football in preparation for war. Knowing the importance of sports was promoted in both public and private sectors for a variety of reasons.
Nowadays, sports remain as essential parts of daily life. That's why many charity groups like R.B.I. or First Tee were founded with tp promote sports itself as well as raise interest in sports attendance from a young age.
Professional leagues often wish to keep the sport popular worldwide, across all ages, gender, and socioeconomic status. Therefore, they spend time and money on the sport's future by supporting Youth sports leagues and charity initiatives.
The main types of sports marketing
Marketing of Sports
The first type of sports marketing is the Marketing of Sports, which concerns promoting sports, sporting events, sports corporations, and sports teams. This case of promoting focuses on sports directly. It means creating or developing a live-work that has a particular theme.
Marketing of sports is the type when businesses put effort into organizing or advertising events, teams, and associations. It is the main purpose of this marketing kind.
For example, major sporting events like the Olympics or Super Bowl are trying to promote its brand name. The National Football League (NFL) is the organizer of the Super Bowl. They use sports marketing to promote the Super Bowl itself, American football environment generally, and other competing teams. As you can see, this concerns how to advertise sports to the public and the viewers.
Marketing through Sports
The second type of sports marketing is Marketing through Sports. It means the promotion of different merchandise, products, services, or causes based on sports and individual athletes' fame. In this case, sport marketing concerns athletes and sporting teams instead of directly sports. This sector deals with them who endorse multiple products and the use of sporting events and sponsorship efforts to advertise their products to the audiences.
This section is when corporations use different channels of advertisement (PR, advertising, broadcasting, and more) with an attempt to promote a product. It is said that sports associations or sports clubs are responsible for this type of sports marketing. In addition to sponsorship and endorsement, other marketing activities through sports can be the sale of licensed merchandise, sporting events when players have interactions with their fans, etc.
Grassroots Sports marketing
Last but not least, the type of Grassroots Sports marketing is used to sports to the general community and global populace. The key target of Grassroots sports marketing is to enhance the popularity of a sport. In this way, the public should consider this sport as an exercise instead of a kind of entertainment. Therefore, participation in the sport will be increased later.
Regarded as social marketing type, Grassroots sports marketing focus on the public and their benefit. Normally, the sporting associations set up this one are those who want to build up interest in their sport and governmental bodies. Also, charitable organizations or groups who wish to increase participation from youngsters, and lower the cost of healthcare, carry out Grassroots sports marketing to promote activity.
Sports marketing examples to learn
As you can see, sports marketing's huge power in promoting products, brand names, and trust among fans is undeniable. In fact, if the brand knows how to do it in the right way, the sports marketing campaigns will surely catch the hearts and minds of sports audiences. Brands can choose suitable channels to do sports marketing (sponsorships or digital promotions).
They all bring about affinity and credibility with their fans. Whereas social media, technology, the Internet are making changes in sports as well as sporting companies, it is somehow difficult for brands to create a remarkable sports marketing campaign. Let's check out some examples below to see how they did and which lessons we can learn from.
Under Armour – Rule Yourself
The first example we want to introduce is the "Rule Yourself" campaign of Under Armour, which is an American company manufacturing footwear, sports, and casual apparel. Via this campaign, the brand was gradually well-known for its sports products. At the beginning of 2016, the strategy was first launched. Then, one month before the 2016 Rio Olympics, it was pushed again with social media's help. The campaign claimed to raise the famous outcome, which might become phenomenal. Indeed, the Michael Phelps focused advertisement was the second most popular ad of the 2016 Olympics and the fifth most shared Olympic advertisement of all time.
The ad received many positive comments from experts. As stated in AdWeek, the ad was "the right emotional chord with its target audience: millennial men between the ages of 18 and 34". Also, the aesthetic of the Under Armour ad was said to work well with its favor according to Vice President of Marketing and Insight at Unruly, Devra Prywes. She said "With younger viewers, over three-quarters will lose trust in a brand if an ad feels fake. Under Armour's recent campaigns are all consistently authentic". Additionally, the key emotion having a strong connection with the ad was "inspiration." It is a special and inspirational feeling that could evoke reactions from millennial males. What's more, the ad athlete also noted that it presented exactly how he had prepared. That's why the ad was shared more than expected.
Thank you, mom – Proctor and Gamble
The second one is an excellent marketing strategy made by P&G (Proctor and Gamble) as an ad for the 2018 Winter Olympics. The ad was named "Thank you, mom." Though some considered the ad as a little bit boring, "Thank you, mom" was still regarded as one of the top campaigns of the 21st century by Advertising Age. The company did well in sponsoring and building a connection between products and sporting events. The ad was so emotional that "Thank you, mom" was one in a series of "mother" themed advertisements by the consumer goods giant.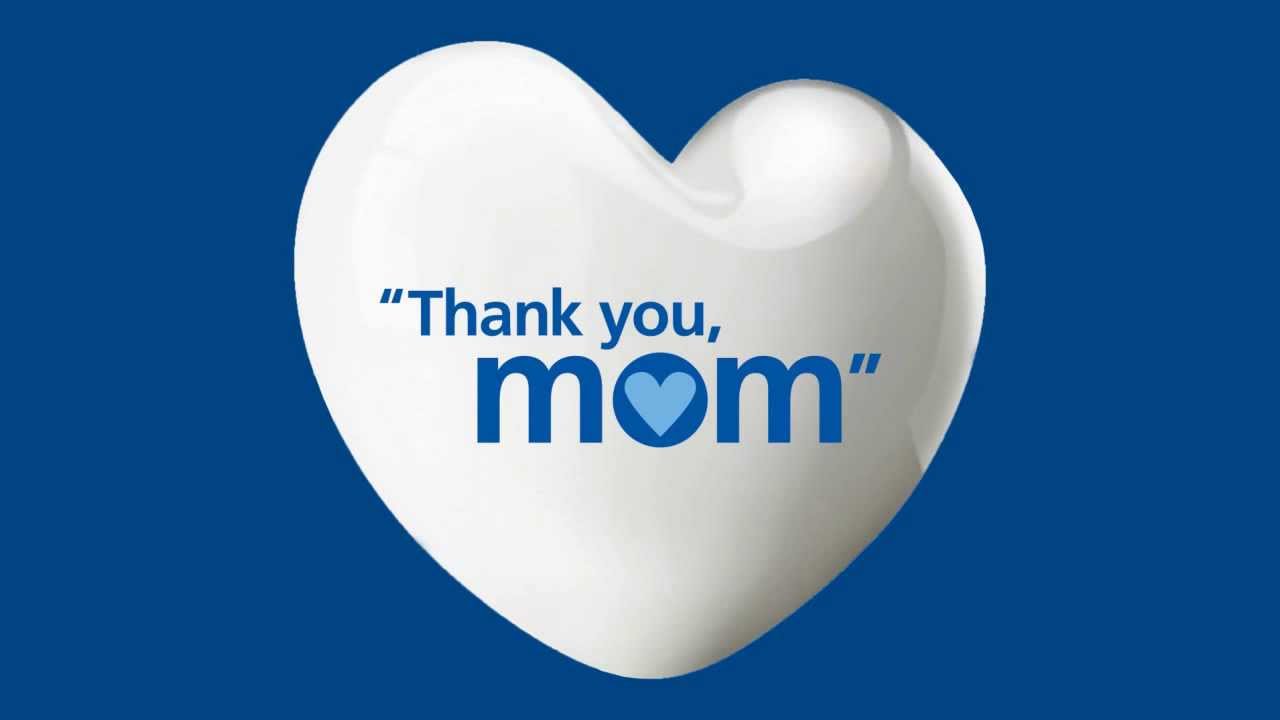 According to Proctor and Gamble, the latest campaign "celebrates mum's role as her child's first and greatest advocate. The one who sees her child's potential regardless of how others see them". The brand did so well in promoting products via sports events. They know how to reach consumer's emotions and create a powerful ad during leagues though it is still an ad strategy for selling cleaning household products and services. The key to its success is the emotional storytelling of the campaign. In the ad, Proctor and Gamble provided products which can be the enabler for mothers to support Olympian heroes. In the 2018 Winter Games, its campaign was about the message "love over bias".
Red Bull Stratos
The next amazing marketing strategy via sports comes to the record-breaking "Space Dive" of Red Bull Stratos, an Austrian energy drink brand. This video was the most-watched Youtube live stream ever in 2012, with a remarkable number of 8 million concurrent viewers. Millions of people worldwide knew about it, but few people realize it is a marketing stunt with simple purposes.
What is special about this marketing campaign was that it used an innovative tool for live streaming. With the help and development of social media, it raised the chance for further streaming on those social media channels. Once it is done right, it could be another tool in the digital marketers' arsenal.
Additionally, it was also related to the ethos of Red Bull's brand. Besides using social media as one tool to maximize the effect, Red Bull was also successful in making audiences amazed and respectful at the same time. Red Bull had many different types of marketing such as the traditional sponsoring of athletes, extreme stunts, or the full-scale ownership of successful sports teams like Red Bull Racing, the brand still reached its goal of boosting exposure and loyalty.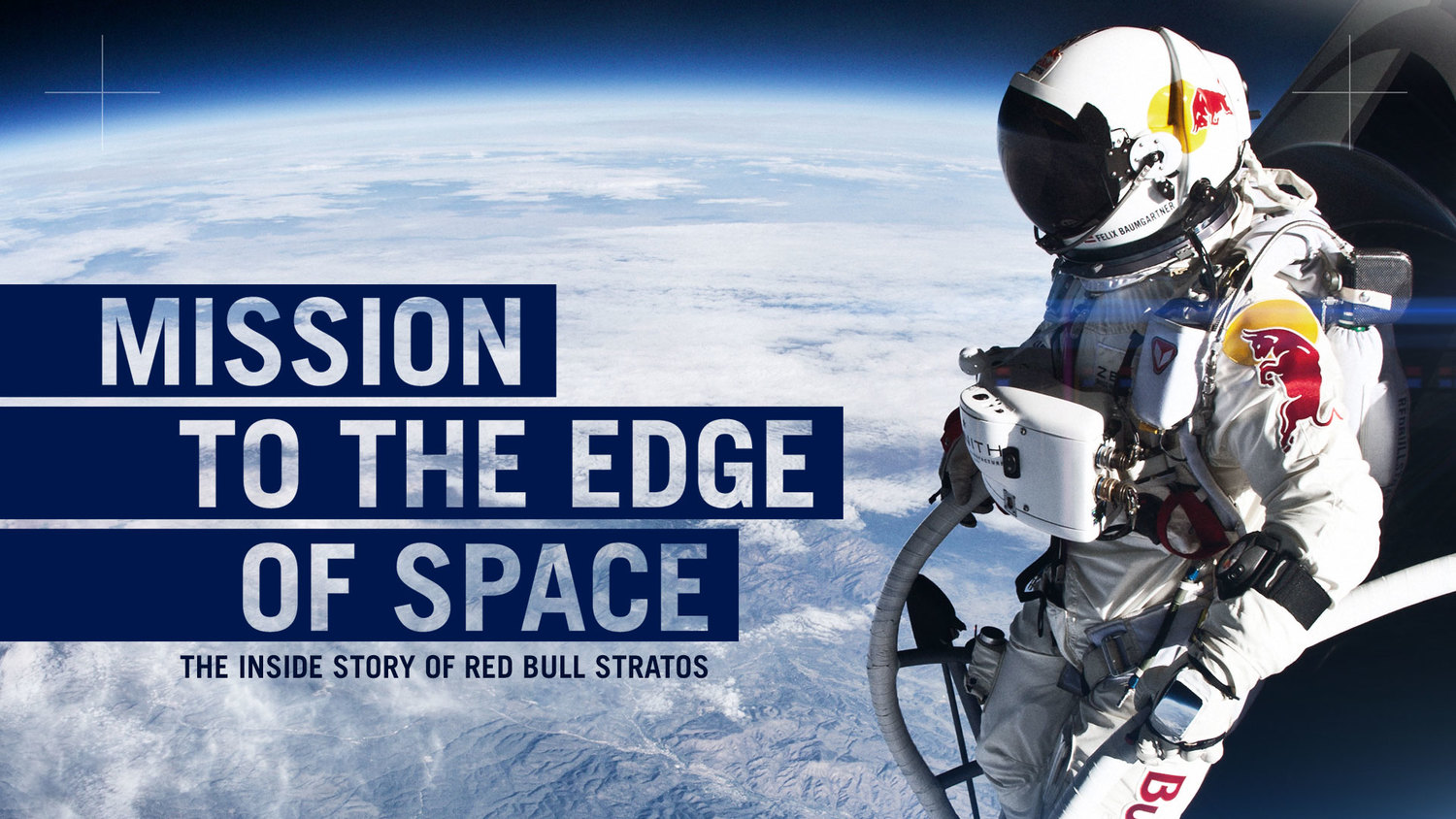 No matter how amazing it is, Red Bull Stratos's success story still suffered from a slight dampener. It is when Skydiver Felix forgot to mention the name of energy drink before he jumped and the relationship between him and his employer tended to collapse.
Sport England – This Girl Can
This marketing campaign is first launched by Sport England at the beginning of 2015. Targeting to spread the message of removing gender gap and gender discrimination in sports participation between males and females within the UK, the campaign was so well-known with the name "This Girl Can". The goal of this marketing strategy was "to tell the real story of women who play sport by using images that are the complete opposite of the idealized and stylized images of women we are now used to seeing."
Surprisingly, the campaign resulted in an amazing effect. Conforming to Sport England's own figures, This Girl Can inspired almost all UK women and let 2.8 million women engage in more active lifestyles.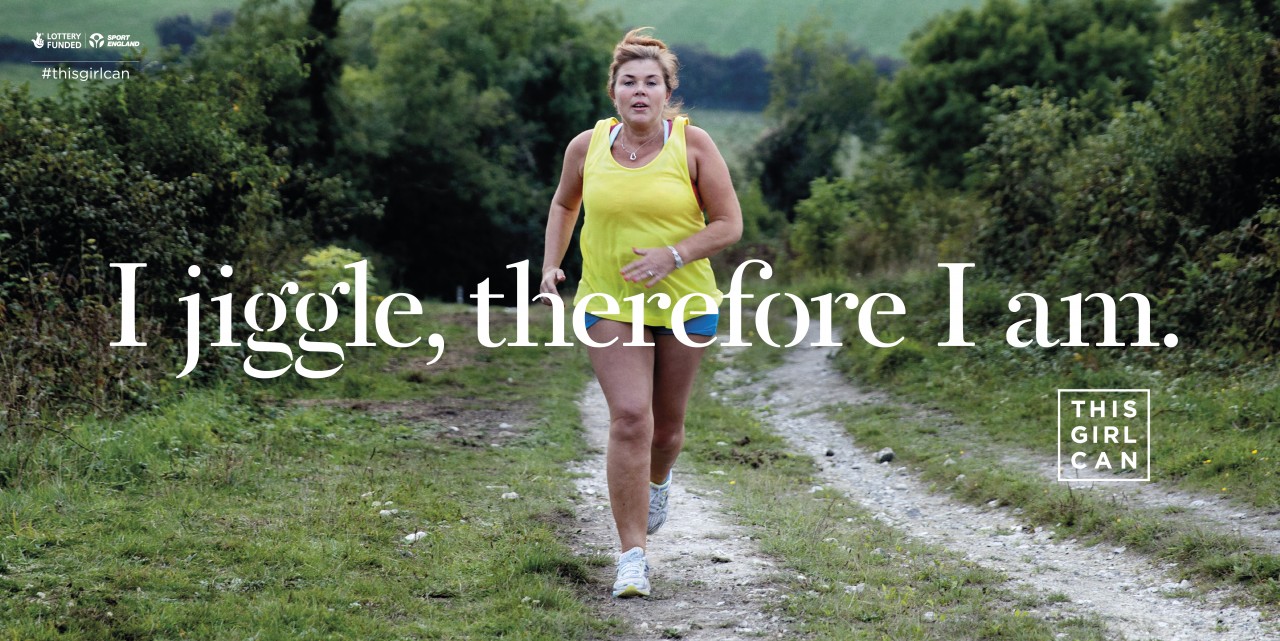 So what was the reason for this groundbreaking success? It is all about social media channels. Sport England knew how to capture the minds of audiences and take advantage of social networks to evoke our feelings. It created an online community for those who were normally ignored. Nearly 600.000 women and girls took part in the social media community of This Girl Can, according to the stats. Though the campaign was launched officially in 2015, it has been mentioned very regularly on social media after that. Today, anywhen there're sporting events, Sport England all choose to bring back the campaign again and again by posting the hashtag #thisgirlcan. It is not so surprising tho. You can check the versions for 2016, 2017, and more via the hashtag #thisgirlcan on Twitter.
Unibet – Value Stats
This one is a new marketing campaign called "Value Stats" designed by Unibet in 2019. Unibet is well-known not only as a sports betting company on the market but also as a supplier of useful information. Via its sports marketing campaigns, Unibet provided customers with insightful knowledge no matter what channels it uses (digital video, social channels, blog sites, and more). The company took advantage of data feeds and develop its display advertising offering to a higher level.
What made it special and stand out of other advertisements at this time is its combination of insightful data and live dynamic odds. All those factors were included appropriately in its display advertising and landing pages. IGaming also used data feeds and dynamic content to provide live odds or reactive content. The brand even tried this idea long before Unibet did. However, the story was different when it comes to Unibet because what it did was inject value. To be more specific, a new dynamic data feed was created for its advertisement, which is named Value Stats.
To show praise for this campaign, Head of Acquisition Optimisation, at Kindred Group (the leading company of Unibet), Max Taub commented: "It's really important to have this live and reactive data, as it makes a huge impact." What's more, this campaign was so remarkable that it becomes a typical example of advertising which any industries and display advertisers should learn from.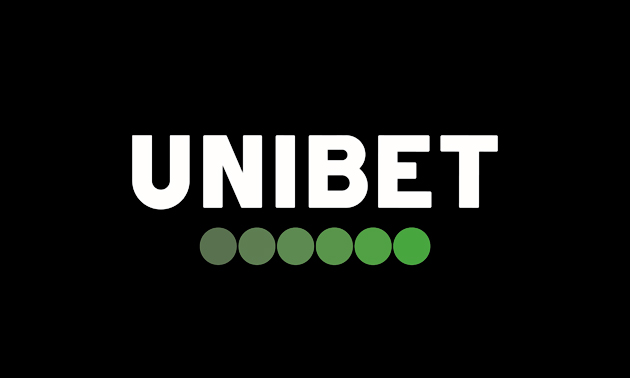 During the Value Stats campaign, the new dynamic feature was shown on all Unibet banners as well as landing pages. They supplied insightful data according to the games which were highlighted by another data feed in the ad. Value Stats brought about excellent performance due to the fact that its data feed was adjusted to be suitable for each market. Also, this sports marketing campaign was set up by the Bannerflow creative management platform (CMP), which makes it more effective than ever.
Seattle Seahawks and Starbucks
You must have heard about this incredible collaboration before. It is normal when a local company supports a local sports team though the company doesn't always work in the sports industry. However, the things are different if a Seattle based brand Starbucks associates with a major team Seahawks of the National Football League. Their marketing strategies will be surely worth the wait, right? Yes, their campaign, in fact, did work very well.
The two names all come from Washington State. That's why they decide to work together to create co-branded cup sleeves. The product is considered as a must-have item of any Seahawks fans. It not only looks like Seahawks jerseys but also features a Snapcode, which allows buyers to approach exclusive content on Snapchat via the code printed.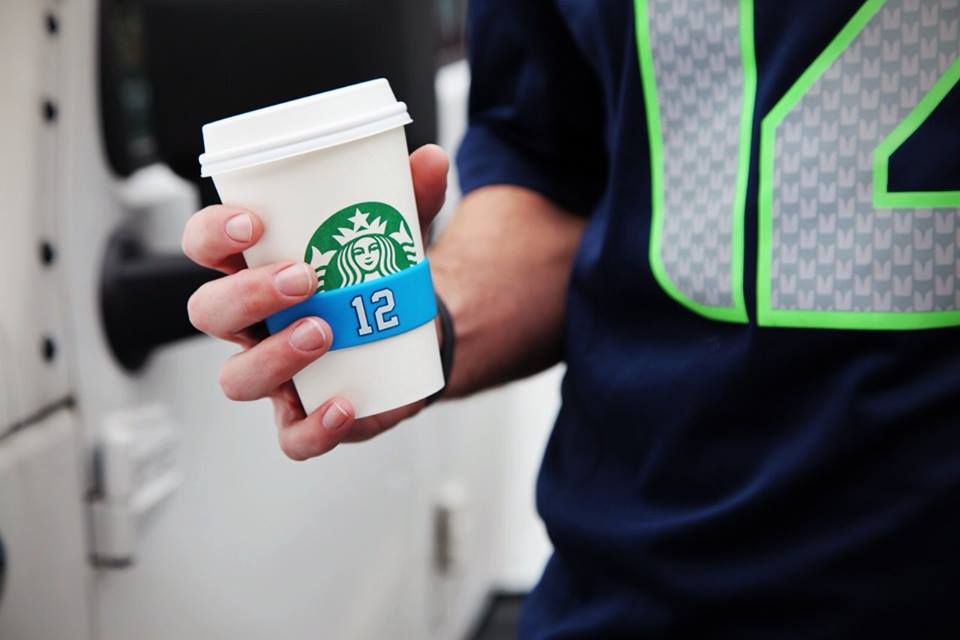 So, what are the reasons for its success? The Seattle cooperation? Yes, but not really. The key factor brought about its high recognition is because of how it used lifestyle and daily technology. What is cooler than holding a cup of coffee in one hand and a smartphone in the other. The campaign was first launched to honor the Seahawks reaching the playoffs but turned out to be a great tool for incorporating a sponsor.
Paddy Power and social media
Paddy Power is long famous for its enormous using social media channels. Having millions of followers, it creates posts for many famous social networks like Facebook, Twitter, or Snapchat. Its sports marketing campaigns were so unique that they became staples of many users' feeds. Looking at how Paddy Power produces posts, we will hardly realize it is a betting company instead of a publisher. It is because they do so well in designing the tone of voice and a unique attitude and running them throughout its advertising and social engagement. In this way, users of social media an easily recognize Paddy Power advertisement in printing, online display, or video.
Paul Mallon, head of engagement of Paddy Powers explained the reason why they decided to focus on social media: "I can't think of many brands who produce the standard of in-house social and editorial content that we do".
Paddy Power's strategies are a great example of being successful without focusing on just one campaign. It created many small activities, posted advertisements, built posts that all have the same characteristics (mischief, disruption, and controversy). That's why they can build brand awareness, increase brand affinity, and make themselves stand out from other competitors.
Some famous activities of Paddy Power are tweeting on the delightful haircuts of footballers Aguero and Falcao, pretending to chop down the Amazon rainforest in support of England in the 2014 World Cup, and more.
Related posts:
Final thoughts
There are more and more people spending time watching sports events via television, the Internet, or any streaming services. Since it is going to stay as a trend, businesses are recommended to cash in the field of Sports marketing to gain a variety of opportunities. Sports marketing will bring about chances to work on different aspects of a developing industry. On the other hand, it also provides a new set of challenges for those who have not worked with sports before.
The future of sports marketing will depend on the teams, athletes, schools, and brands. More sports players will become influencers or KOL and fans will see more content from their favorite athletes on their social media channels. Additionally, teams and schools will put effort into bringing audiences out of the stadium and broadcast. In general, this trend will continue to grow in the following time.
If we miss something, do not hesitate to leave us a comment in the box below telling us what you think about this article. Share it with your friends and visit other blog posts of us for more information.
Thank you!
Related Posts:
---
Sam Nguyen is the CEO and founder of Avada Commerce, an e-commerce solution provider headquartered in Singapore. Sam aims to support more than a million online businesses to grow and develop.
New Posts
People also searched for
sports marketing

what is sports marketing
definition sports marketing

sports marketing definition
define sports marketing
Stay in the know
Get special offers on the latest news from AVADA.