Why Is SMS Essential For Small Businesses To Thrive?
As an eCommerce business owner, you must have grown accustomed to many lead generation channels such as email, Google Adwords, or Facebook advertising campaigns. But the increasing usage of mobile devices opens up another new and promising channel for brands to reach their target audience: SMS Marketing, also known as Text Marketing. SMS is quickly emerging as one of the most reliable ways to communicate with customers and offer promotions successfully.
You may ask yourself, "Why should I use SMS Marketing?" My answer is simple: "Because your customers are texting."
SMS marketing gives a perfect opportunity to connect with consumers on the devices they carry with them all day long, every day. More than that, text messaging is ensured to get to the user's inbox, steering clear of all the noise unlike any other channel.
So don't laugh at the idea of SMS marketing because it might be the best tactics to have more conversions, customers, and revenue. Here is all you need to know about SMS marketing's importance and apply it to your business. Let's get started!
What is SMS marketing?
Ding! Have you ever heard that familiar notification sound coming from your mobile phone? Or even your dad's phone? I am indeed familiar with the sound, even more than the Messenger notification's sound. It just feels like childhood. That is a text message, and when a business sends it instead of your contacts, it is called SMS marketing.
SMS marketing (Short Message Service Marketing) is a strategy that allows brands to send messages to their customers via text.
These text messages are sent to prospects and customers to increase brand awareness, offer promotion, boost engagement, and generate sales. There is no shortage of tactics to send SMS marketing messages, as now these texts can contain URL links and direct recipients to dedicated landing pages, or send images to be more convincing. Technology huh?
Realizing this, many businesses have used SMS marketing to encourage engagement from prospects and customers. From giant retailers to nonprofit organizations, real estate, and, of course, small businesses such as yourself have taken advantage of text marketing to boost sales and conversions.
Here are the most basic components you need to start a text message marketing campaign for your small business:
Platform: Technically, you can use SMS marketing as long as you have a phone number or a line. But, for more efficiency, effectiveness, and to track the performance, you should invest in a powerful SMS marketing platform so you can integrate it into your business operations.

Opt-in form: Phone numbers of customers don't just fall down from the sky. Prepare an opt-in form to describe the purpose of your SMS campaign and show your audience what they can gain by subscribing. Just like emails, you should give them an idea of the frequency of your texts, as well as any other rates that they may meet. Lastly, have a link to your Term & Conditions or Privacy Policy.

Consent: You can't and should not send text messages to people who have not subscribed to your SMS service. Ask for them to opt-in first, even if you have already had their numbers or have reached out to them through emails.

Confirmation: Your first SMS to subscribers should always be about confirming their subscription. You should use this opportunity to reassure them about the benefits of opting in. Also, make sure they have an unsubscribe option in case they are not interested in your SMS anymore.
All these basic preparations should get you ready for a real-life SMS marketing campaign. The opt-in form and confirmation messages don't need to be complicated since a good platform can already integrate those features for you.
Why is SMS essential for small businesses?
You may still doubt SMS marketing's effectiveness, but there are many advantages of text messaging that can't be beaten. Text messages are read within only 3 minutes of receiving, enjoy an** open rate as high as 98%- something that you can not get from any other platform.
The efficiency of SMS as a marketing medium is thanks to several factors. Texts can reach recipients immediately, even when they don't have an internet connection, and if they are not on smartphones.
Secondly, not all SMS inboxes have spam filters, but this will change soon. But perhaps the essential benefit of SMS marketing is its form. Because texts are brief (you have only 160 characters for a single message), so they are consumed quickly, and recipients can scan the information quickly and react immediately. The average response rate for SMSs is **45%**.
For many customers, receiving SMS is their preferred way of communicating with businesses. And many consumers have said that text messages are a good way for brands to get their attention. By communicating with the way customers want you to, your business is much more likely to see engagement and get better responses.
Aside from that, SMS marketing is also cost-effective and easy to use, which many small businesses would love to have. No more printing out flyers or joining an expensive event, now you can get the messages straight to customers, letting them know what you have to offer.
Now that you know why SMS is essential for a small eCommerce business such as yourself, you're probably ready to jump in. A successful SMS campaign needs to do it right from the start, so let's learn from the most basics.
How to use SMS for small businesses
SMS can be used in many ways for your marketing effort. Some of the most common use cases are:
Short-term promotion for eCommerce: Promotions with coupons is a fantastic way to drive traffic to your online store. If you want to use a limited-time promotion, SMS is a great channel to communicate with potential buyers, especially if they are on the move. That way, they won't miss out on your sales because they got the messages in time.

Urgent updates about orders or events: With SMS marketing, you can easily communicate any changes, cancellations, updates, and other general information with real-time engagement, better than any other channels.

Appointment reminders: If your business has scheduled appointment services, sending text messages can make sure that people don't forget about the appointments, show up at the right time, and save you time managing appointments.

Internal alerts: If you have remote employees, it can be hard to communicate urgent tasks to everyone at once. You can send them emails or online messages, but they may not check it outside of work. SMS can guarantee staff to receive your messages on time with its unfiltered notification.
So many useful benefits, huh? To start with SMS marketing, here are steps you can take:
1. Choose keywords
Your SMS marketing keywords need to be simple, easy to remember, and unique to your business. For example, if you have a store downtown called Tom Hanks Shoes, you want to reserve the keyword TOM or TOMHANKS, or THS for short would work fine too.
2. Create auto-reply
Auto-reply is automated text messages that subscribers receive immediately after opting in or taking a certain action. You can set up automated messages for subscription, redemption details, or a compliance statement. As mentioned, a good SMS marketing tool will have these ready for you in SMS templates.
3. Grow your list
Now is the time to promote and grow your list. Offer an irresistible opt in incentive, and then try the following techniques to gain many more phone numbers for your list.
Send out an email with instructions to subscribe.

Insert an opt-in widget on your website.

Put up in store flyers.

Verbally engage with customers, and ask if they sign up.

Post your how to opt in on social media
4. Send out promotional SMS
If your promotions aren't irresistible, subscribers will grow disinterested over time and even block your number for being irrelevant. Avoid this unfortunate fate by making campaign development a business's important effort.
The more subscribers your list has, the more impact your SMS marketing can have on sales. So you can have a sit down with employees, and review people's ideas to know your texts can be well received.
Here are some sample text to use in the next SMS campaign for your small business:
Coupon codes: Sally Dress is running a 25% off all dresses, today! Stop in and show this message to redeem your purchase, quantities limited.

Email Capture: Do you want 20% off your next in store purchase at Converse? Reply with your email address to receive an exclusive mobile coupon available only for immediate redemption.

Contest: Win a year's supply of shaving gears! Reply with GEARME, and enter for a chance to win. Winner announced on 3/15.
Best SMS tactics
With any approach, SMS marketing should aim to improve engagement and ultimately boost sales. But, there are some smart moves you can try to make the most out of this medium. Here are the best SMS marketing tactics for small businesses.
Find the best time to reach your subscribers
Schedule your text messages to send between 10 AM and 2 PM for the morning or 7 PM and 9 PM for the evening, since these are the times for average 9-5 workers to better respond to marketing messages. Of course, you can test with hours to see when most subscribers can open your messages since each group of audience is different.
Also, if you plan to combine email and SMS marketing, finding times which these both medias can work together is great too.
Reach out based on the customer journey.
Time your business text messages according to where the subscriber is on the customer journey. Each message should be relevant to their exact position in your sales process. A relevant and well-timed SMS is always beneficial to boost sales. You can automate your texts with a SMS marketing tool to save time planning every message.
Automate SMS with scheduled workflows
Speaking of automation, shedulted SMS works wonder to encourage repeat buys. At the same time, workflows help you send relevant messages to targeted customers at precisely the right time, without any extra effort. You can create many automated workflows for different groups of customers such as first time buyers, cart abandoners, loyal customers, inactive purchasers, and more.
Have SMS as a part of your omnichannel strategy
While SMS marketing is incredibly powerful on its own, it still needs an overarching campaign that can utilize a variety of channels, including social media and marketing. Give text messages its own role, and it'll contribute to improving revenues and building better relationships with your customers.
Best SMS marketing apps
SMS marketing is a large industry and has dozens of different apps. However, not all of them are really suitable for small businesses. Many apps are created for corporations that send thousands of SMS messages every day, rather than for smaller stores with close customers. Or some other options are hard to use and not anyone can sign up and use right away.
Five key criteria that small business owners should look for in their SMS marketing app are:
Easy to use, even for the non-technical users.

Capable of true two-way messaging to have a real conversation with customers.

Able to integrate with other services and apps to automate SMS.

Affordable and has low volume requirements

Able to scale with a small business's growth and seasonal needs
With that in mind, here are three best SMS marketing apps for you to try:
AVADA Email Marketing is a fantastic option if you are trying to run SMS marketing campaigns quickly. The app is focused on helping users combine email marketing campaigns and texts messages to reach out to subscribers. With the app, you also get access to a wide range of SMS templates for all necessary occasions, such as Valentine, Christmas, and more.
The analytics tab offers breakdowns of how your SMS campaigns are doing with information of new subscribers, open rates, click-through rates, unsubscribed, and overall response rate. You can also send text messages to 150 countries, maximizing the power of your SMS campaigns.
The primary selling point of AVADA Email Marketing is the automation feature for SMS, which means you can follow up your customers with text messages throughout the buying journey, or enhance the promotion effectiveness of an email marketing campaign.
As omni channel marketing is being more essential, eCommerce companies can make use of both channels in a powerful tool by using AVADA Email Marketing.
AVADA Email Marketing Price: Free plan for sending 1000 contacts and 15k emails/month. Pro plan starts from $9, the SMS price will be based on the destination country you want to send sms to.
TextMagic
Within moments of signing up for TextMagic, you can send your first SMS. The process was easy with an intuitive interface, users just need to enter the phone number, message, and click Send.. You can build contact lists by manually entering them in the Contacts tab of the app, importing an Excel spreadsheet or CSV file, saving the number of who texts you, or using an opt-in form on your website.
You can also connect Text Magic to other organizational tools, schedule calendars, and other apps to do automated things like follow up on feedback surveys or post text messages to Slack.
TextMagic Price: Starts at $0.04/text sent in the US, different rates for countries.
EZ Texting
Just like the name, EZ Texting makes it very clear what you should do in every step. You can text your customers 1-1 or as a group, set up various kinds of SMS campaigns, configure a signup keyword, and view reports in the Reporting tab. After signing up, you can select between "Delight Customers", "Simplify Operations", or "Market and Engage."
Then, you just need to follow instructions which are available in every section. Also, you can schedule a call with a team member of EZ Texting if you need more help. Their customer support is really fantastic. The app doesn't do anything too new, but it makes SMS marketing much more accessible.
EZ Texting Price: From $14/month for 200 text messages per month, with three more plans to scale.
SMS's metrics you should keep in mind
Apart from a high engagement rate, one of the best advantages of text message marketing is the measurability. Similar to email, you can easily track your campaign's performance and optimize for better results with a SMS platform. But, knowing what metrics to look at with text messages is also important.
The most important data you should monitor are:
List's Number of Subscribers– The number of subscribers you have indicates positive interest in your brand. With a good SMS marketing tool, you will also see how many are actually active.

Click-Through Rate (CTR) – A high rate shows that your SMS campaign is relevant and interesting to your subscribers.

Growth Rate – A measure of how fast your list grows periodically and on a per-campaign basis.

Response Rate – No matter what type of response you're looking for, make sure you can measure it to know how your campaigns are performing, whether it is click, call, or apply coupon.

Return on Investment (ROI) – A measure of the total profit you received from an SMS campaign and divide it by the amount of budget you spent. A positive ROI is always preferable.

Cost per Acquisition - A measure of the total cost of your campaign divided by the number of subscribers acquired. To guarantee profit, you need to make sure that this cost is lower than the average profit per subscriber.

Attrition Rate – If attrition rate of opt-out rate is too high, you need to reevaluate your content as well as your value proposition.
Ready to use SMS for your small business?
SMS marketing for small businesses has now become highly accessible, especially when you have access to many platforms. With a little budget, you can take advantage of this medium and incorporate it into an omnichannel strategy to enjoy better engagement, loyalty, and higher revenues.
Ready to use SMS for your business in a cost-effective way? Share your thoughts and experience with SMS marketing in the comment section. And since I introduced our SMS tool - AVADA Email Marketing, why not give it a try?
New Posts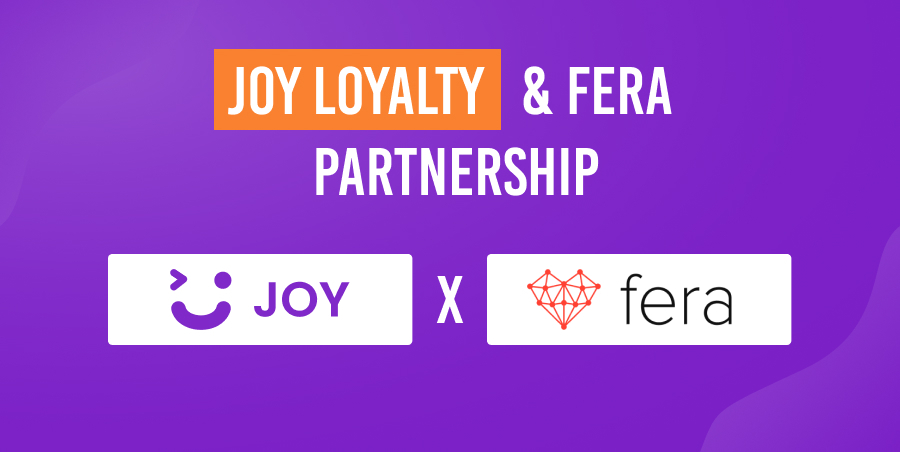 Subscribe
Stay in the know
Get special offers on the latest news from AVADA.
40k
subscribers has been joined!
Earn $10 in reward now!