Shopify vs Square: Which is better for an online business?
Shopping carts, point of sale systems, and mobile payment processing applications abound if you're in the market for an online or in-person merchant services provider. For all-in-one merchant solutions, Square and Shopify lead the field in terms of the value they provide.
That's why we decided to look at the parallels and differences between the two in today's article. With the title Shopify vs. Square: Which is better for online business, we will be comparing these two solutions from their features, the cost to the convenience of use, customer service, and so on. Keep reading to find out more!
Overview of Shopify vs Square
About Shopify
In order to run a successful company, you need a full commerce platform like Shopify. An online shop may be set up by anybody using subscription-based software. Shopify POS, our point-of-sale software and supporting hardware, allows shop owners to sell in physical locations as well.
Merchants may use Shopify to create and personalize an online store and sell on a variety of platforms, such as the web, mobile, social media, online marketplaces, and pop-up stores, among others. Shopify's tools can manage products, inventory, payments, and shipping.
Recommend
Everywhere you go, you can accept payments using any mobile device equipped with a free Square reader using the immensely popular and simple-to-use Square point of sale (POS) system. It's easy to dismiss Square's other features since they're so well-known, but doing so would be a mistake. Were you aware of Square's website builder? In fact, a Square online store system may reveal that it is what you've been seeking if you're trying to construct a low-cost online store.
Pros and Cons of Shopify vs Square
Just like any other eCommerce platform, there will be both pros and cons that online merchants must get to know before actually using the site. Let's take a look at the two Shopify and Square platforms in the following sections:
Pros and Cons of Shopify
Here is one of the most notable advantages of using the Shopify platform:
Personalization: Some numerous built-in tools and features enable firms to tailor their website to their exact requirements using Shopify. Personalized Coupons, Sale Notifications, Shipping Choices, Payment Methods, and Many More are just some of the features available to website owners that want to provide their consumers with a better online shopping experience.
Supporting customer service: Customer service is a priority for Shopify. If you have a problem at any time of the day or night or on any day of the week, they're there for you. Phone, email, and online chat are all ways to get in contact with us. Shopify's Help Center has vast documentation, as well as a variety of community forums and advanced Shopify University tutorials.
Easy-to-use interface: Shopify's intuitive user interface makes it simple for new users to grasp the platform's features. No coding experience is necessary to use Shopify's platform because of the many drag-and-drop functionalities available. Shopify's ease of use is one of its most appealing features. Shopify is a good option for customers who want to have their online store up and running quickly.
Loading speed: In order to benefit from Shopify's world-class infrastructure, consumers must utilize a cloud-based solution like Shopify. Shopify's powerful and well-optimized hardware allows websites built on the platform to load in a matter of seconds.
Marketing tools: SEO (Search Engine Optimization) is a significant selling point for Shopify, and its robust SEO tools make it easier for buyers to locate your website. You may also use sophisticated analytics to learn more about the sources of your clients so that you can better target your advertising efforts.
On the other hand, Shopify users must learn how to deal with the following drawbacks:
There may be as many as 100 variations of a single product, but each of those variations can only have three distinct product possibilities. A third-party program will be required to increase these restrictions.
Only the most costly subscriptions have access to more sophisticated reporting tools.
Visitors to your shop will need to utilize a currency selection if you have enabled the built-in multi-currency option, which is only accessible if you are using Shopify Payments.
To show properly side by side, all product photos must be submitted with the same aspect ratio.
The usage of a third-party cookie banner software is required to ensure that your site is GDPR-compliant when it comes to cookies.
It's difficult to know for sure whether the products you're selling were made ethically when you're utilizing dropshipping software.
It may be rather costly or need an annual subscription if you don't use Shopify Shipping to give real-time carrier quotations to your clients, or if you reside in a country where it is not accessible.
Pros and Cons of Square
When it comes to Square, its pros and cons are pretty evident:
Advantages
Disadvantages
- All-in-one online payment processing
- Costs that are known ahead of time
- Chip card readers at a reasonable price
- Excellent service and no monthly fees for low-volume traders
- Industries with a high level of uncertainty should avoid using this product.
- Unsuitable for large corporations engaged in a lot of transactions.
- Large firms are charged hefty costs.
- There are some concerns with account stability.
Shopify vs. Square: What's the difference?
Up to the present, Square and Shopify are considered one of the most fulfilling solutions for every eCommerce business. However, both Shopify and Square provide a wide variety of company services that go well beyond point-of-sale (POS). In the upcoming sections, we will be discussing the differences between the two platforms.
POS System
Customers may pay for your goods and services in person using a point of sale system, which is also known as a POS. It's a point of sale transaction, simply stated, when a consumer buys anything from your brick-and-mortar store.
Shopify POS
Using Shopify provides you the ability to access these essential features:
All payment methods are accepted: Cash, cheque, credit card and other forms of payment are just a few of the many options you have for accepting payments.
A great option for consumers who wish to divide the bill across a big group is the Split Tender.
Product popularity may be compared among companies, and company-wide sales data can be analyzed.
The ability to accept and process credit card payments even if your internet connection is unreliable means that you may operate your business from a mobile location
Sales data from online and physical sales channels are immediately synced by Shopify's system.
You have the choice to either email or print client receipts, depending on your preference.
Shopify's POS keeps track of your stock and alerts you when it's time to reorder particular items.
Barcodes for your products may be generated automatically using a variety of methods. This is a useful tool for getting information on certain products, such as delivery times and the quality of the products.
It is possible to utilize this POS software to provide store credit or reimburse consumers for whole and partial amounts.
Shopify's POS keeps track of all of your employees' information. As an example, when they clock in or out, their personal information, sales history, etc., are all recorded.
Square POS
On the other hand, Square's POS system varies a little bit from Shopify's, such as:
While Square's chip and pin service is comparable to Shopify's, it falls short owing to the hardware limitations of Square's card readers.
Receipts may be emailed, texted, or printed from a smartphone or tablet linked to a receipt printer, depending on your preferences.
With Square POS, you can send invoices electronically, reducing the need for paper and a printer as well as other stationery.
Using Square while you're not connected to the internet is a game-changer. You may still collect credit card payments from customers without an internet connection. On the other hand (as with Shopify), you are liable for any failed or interrupted card transfers.
As with Shopify, you may handle employee accounts, permissions, and timekeeping in the same manner.
It is possible to provide clients with both full and partial refunds - including the fees of processing.
For service-based businesses, Square offers a plethora of additional features. Printing tickets and putting a tip on the bill are just a few of the features that are included in these systems.
Discounts may be applied to a whole stock line or to specific items within a sale using Square.
Split Tender is extremely similar to Shopify in that it enables you to split the bill.
Square provides daily email notifications for low- or out-of-stock items, so you'll know when your stock is running short. The best part is that you may establish a stock limit of your own.
With Square's web dashboard, you can see inventory data from both your online shop and your POS system in real-time.
Integrations
There are a plethora of connectors available for Square and Shopify. Every feature you can think of can be integrated into either company's eCommerce platform. In this case, though, I have to give Shopify the upper hand because of two reasons.
First, Shopify has more than 2,000 eCommerce applications, whereas Square Online Store has only 183. Second, you can connect your POS app to over 100 different payment gateways with Shopify. There is no way around this while using Square.
Outstanding features
How do Shopify and Square stack up against one another when it comes to creating an online store? What distinguishes these two e-commerce sites from the rest of the pack in a crowded marketplace? Come with us and check out their outstanding features for omnichannel business:
Shopify features
Below you'll find a rundown of Shopify's most important eCommerce features:
Abandoned Cart Recovery: If you're serious about customer retention, this function is a must-have. What number of times have you attempted to buy anything online, just to lose interest in the process and abandon your cart? We've all been there. You may, however, use Shopify's abandoned cart recovery feature to send an automatic email (after a certain amount of time) to encourage consumers to return and finish their purchase.
Managing orders: Using Shopify, customers can keep track of their orders in great detail, while store owners can maintain tabs on the status of their orders at all times (from receipt through delivery).
Unlimited products and bandwidth: Any number of goods may be listed and sold.
Social media integration: Shopify enables you to set up a social media selling platform that connects to your online shop, allowing you to sell on social media as well as online. This function is primarily for Facebook users.
Diversified themes: Shopify gives you the freedom to design your site exactly the way you want it. Easy customization is made possible thanks to Shopify's fantastic selection of skins and themes!
Third-party plugins: Download and utilize any of Shopify's many third-party integrations at your leisure. The Shopify App Store is a great place to check through all of their plugins if you want to enhance the Shopify platform's functionality. There's also a strong possibility the App Store has an extension that connects to a marketing or distribution solution (or anything else you require). It's important to remember that some of these plugins are free, while others will cost you money.
Web domains: Shopify gives you various alternatives for registering a domain name. The free Shopify subdomain name is a good starting point. However, there are two options if you want your own domain name (which we highly recommend - it looks a lot more professional). You may either buy a domain name from Shopify or via a registrar. Another option is to link your Shopify shop to the pre-purchased domain you already possess.
Data synchronization: All of your sales channels are automatically synchronized by Shopify. It alerts you when supplies are getting low and when items are no longer available.
Square features
When compared to the success of Square's card readers, the eCommerce platform for the company seemed like an afterthought. However, over time, its website builder has made tremendous strides in terms of quality.
Third-party plugins: although Square Online Store offers a large number of third-party connectors, its app store does not have the breadth of Shopify's.
Synchronizing data: All of your sales channels are synchronized with each other, just as with Shopify.
Domain names: As with Shopify, Square also offers free subdomains, or you can use your own paid-form domain name to link your online business.
Wide range of themes: In comparison to Shopify, Square doesn't give as many themes to pick from. However, the minimum effort necessary to put up a working website compensates for the lack of alternatives available.
API keys: If you know how to code, that's awesome! Square's API enables third-party developers to build their own applications that integrate with Square. You'll need to employ a developer if you don't have the skills. Being able to choose is a welcome convenience.
Data report: Square's user-friendly dashboard displays all of your product data, employee performance, and stock levels. You may then generate comprehensive reports from this data by just pressing a button.
Managing orders and customers: You and your team can monitor and handle client orders from the same dashboard.
There is a lot more to Shopify when it comes to setting up an online business. The e-commerce shop you may construct with Square is quite simple without using any extensions. In contrast, if you use Square's eCommerce plugins, you'll have access to the same kind of e-commerce solution that Shopify provides.
Pricing plans
It seems that Shopify and Square charge identical transaction fees at first sight. However, this does not take into account Shopify's monthly cost, the retail add-on package price, or transaction fees if you use a different processor than Shopify Payments. If you have a significant number of sales, a more expensive Shopify membership may save you money in the long run:
 
Shopify
Square
Online Store
Starter Shopify: $5/month
Basic Shopify: $39/month
Shopify: $105/month
Advanced Shopify: $399/month
Shopify Plus: $2.000/month
Free: $0/month
Professional: $12/month
Performance: $26/month
Premium: $72/month
Point Of Sale
Free option with paid eCommerce plan, Shopify POS Pro: $89/month
Free plan available, Square For Retail & Square For Restaurants: $60/month, Square Appointments: $0-$90/month
Mobile POS
Included with Shopify POS app
$0/month
Credit Card Reader
$29-$49
$0-$49
Online Transactions
2.9% + $0.30 per transaction (with Shopify Payments), 2.6% + $0.30 with the Shopify plan, 2.4% + $0.30 with Advanced Shopify
2.9% + $0.30 per transaction, 2.6% +$0.30 with the Premium plan
Swiped/Dipped/Tapped Transactions
Basic Shopify: 2.7%, Shopify: 2.6%, Advanced Shopify: 2.4%
2.6% + $0.10 per transaction
Chargeback Fee
$15
No chargeback fee
As you can see, the monthly eCommerce plans offered by Shopify are substantially more expensive than those offered by Square, and there is no free plan in Shopify. Shopify's more expensive plans, on the other hand, have lower transaction costs. Unlike Shopify, Square does not charge a cost for chargebacks and will retain the transaction fee on refunds, which is another plus for Square customers.
Card Terminals
Shopify and Square both act as aggregators of digital goods. In other words, you don't obtain your own merchant account when you utilize these solutions to handle consumer payments. In place of your transactions, they were included in those of other users.
Shopify card processing
Shopify's credit card processing service is provided free of charge (except for their transaction fees and monthly paid-for plans). If you'd like, you may utilize a third-party payment processor like PayPal or a merchant account from a company like Braintree or Stripe. You'll pay an additional 0.5 percent to 2 percent for these options when it comes to the transaction costs.
There are no additional fees for receiving cash, checks, or other payment methods with their point-of-sale system.
Square card processing
If you don't want to utilize Shopify's payment gateway, you'll have to use theirs instead. You'll pay the same credit card processing charge whether you pay in person or online, as you'll see in the price section below. Accepting cash and checks is, of course, completely free. There are no other forms of payment that you may accept
Final Verdict: Shopify or Square?
After all, both Square and Shopify offer a lot of fantastic features and are typically clear and reasonably priced solutions for retailers. There are certain benefits to using Shopify over Square, including a more powerful POS system for merchants and broad eCommerce tools. However, this does not rule out Square as a viable option for certain businesses. If you're just starting out, or if you're looking to save money, Square is a great option.
Your budget and the things that are most essential to you need to be taken into consideration. There's no denying that Shopify and Square seem to be quite similar at first appearance. But when it comes to features and functionality, you'll discover that they're really different. Keep in mind your long-term objectives and the aspects you are most interested in pursuing while making a selection.
Explore :https://avada.io/shopify/docs/integrate-square-with-shopify-store.html
Conclusion
To sum up, we hope that our article today on Shopify vs Square: Which is better for online business has clearly explained the difference between the two platforms. It's up to you and your business to find out the answer. Hopefully based on our review, you will make the best out of it while building your online store!
New Posts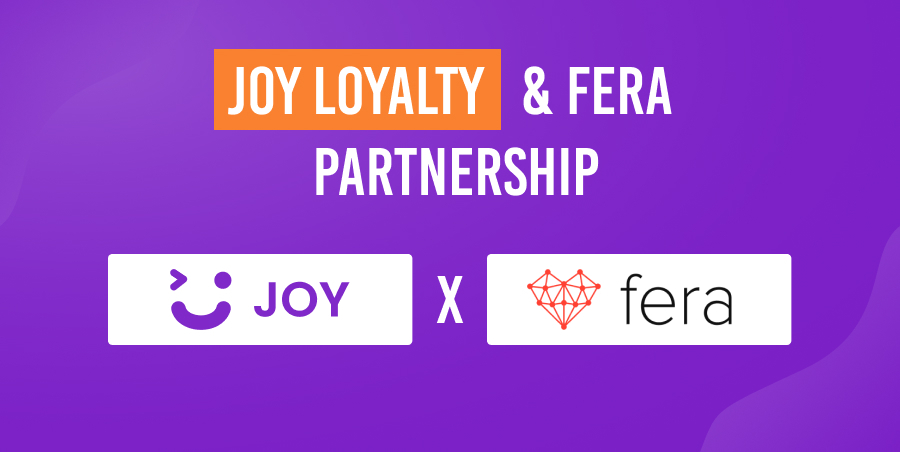 Subscribe
Stay in the know
Get special offers on the latest news from AVADA.
40k
subscribers has been joined!
Earn $10 in reward now!