Shopify SEO Checklist: The Ultimate Guide For Beginners
Shopify's organic traffic is one of the most lucrative channels because of its relevance and cheap cost. Organic traffic is entirely free; however, there may be some costs associated with creating content or making use of SEO-related technologies. You need to know that SEO is simply one of many ways to get visitors to your site. Paid acquisition, email marketing, referrals, and direct traffic are available options. Rather of relying just on a single traffic source, you should diversify your store's traffic sources.
Today's article will introduce you to the Shopify SEO Checklist for any beginner from the keywords to make use of them productively. Keep reading to find out more!
Learn more
Shopify SEO Overview
Let's first establish some fundamentals before moving on to more specific advice. Suppose you're not familiar with the acronym, SEO stands for Search Engine Optimization. Google is the most often referred to as a search engine with over 90% of the market share, but there are other options like Yandex (0.5 percent share) or DuckDuckGo (0.6 percent). The good news is that most SEO techniques can be used by all of the major search engines.
SEO is divided into two categories. They are on-page and off-page. The success of your store's on-page SEO depends on how effectively it is optimized. Off-page SEO is concerned with how your shop is referenced and mentioned on websites other than your own. It makes sense to begin with on-page SEO since you have control over the majority of the signals. Once you've nailed it, it's time to concentrate on the things that aren't on the page.
Understanding Keyword Research in Shopify SEO
SEO's most critical component is keyword research. Before you can begin to optimize your Shopify site, you must have a sound keyword strategy. Using Google and other search engines to find out what people are looking for is known as "keyword research". Utilize this to uncover huge possibilities, organize your editorial calendar, and even make product choices.
You just need to know 3 things when it comes to keyword research: search volume, difficulty, and searcher intent.
Search volume: The monthly search volume for a certain phrase (keyword) may be estimated using the term's search volume. Long-tail keywords' popularity on search engine results pages (SERPs) may be used to compare their search volume.
Keyword difficulty: It is possible to calculate the difficulty of a specific phrase to rank using various SEO tools. You may use the difficulty of a term as a second filter when selecting keywords.
Searcher intent: A user's searcher intent may be determined by analyzing what they were trying to accomplish when they entered a keyword into Google. What seems like common sense may really save you a lot of time and work in the long run.
Explore: 20 Best Free Shopify SEO Tools & Apps
Additionally, while optimizing your Shopify SEO, also try to avoid Keyword cannibalization - where you cannibalize a target term by having many URLs or pages on your site compete for it. A distinct URL or page should be dedicated to each term and its associated synonyms.
The ultimate checklist for Shopify SEO
For Shopify businesses, there are numerous "SEO checklists" you can find on the Internet, but this one has been developed exclusively for online merchants. Even though many of these tips may be used on any website, we've specifically addressed how to apply them to your Shopify store. No more beating around the bush, let's get right into it!
Organize and utilize headers effectively in your text.
Only use one H1 element on your product page, which should be the product name. You may verify this by viewing the element on your product page in your browser. Theme code editing is required if any of your pages are missing the H1 element:
Hierarchical order of the other headers (H1 > H2 > etc.) is still vital, but it's losing its significance. You should only use headers to accentuate or split your information into parts that are of equal importance. Do not use them to alter the dimensions of a typeface.
ALT text fields for your images
Text used as an alternative to a picture's actual image data is known as alt text (alternative text in HTML parlance). By default, Shopify automatically inserts the product name as alt text into all product photos. It's better than leaving it empty, but you can easily optimize it. Attempt to be as detailed as possible and create a unique description for each picture variation.
You can quickly add a brand new ALT text field or edit them by navigating to the Product > All Products > choose a product and click on the "Add alt text" selection for its images. It's easier to use export and import if you name your picture files descriptively:
Reduce the size of images and maximize their quality
The amount of the product page's resources is one of the most important criteria in determining how long a page takes to load. In most circumstances, media – particularly photos – will make up the majority of your resources. There is no built-in compression for images in Shopify, so anything you provide will be used.
For instance, have a look at the original picture below. As a result of compression, the file size is around 60 KBs. Although the picture has undergone such a drastic change, the quality remains excellent:
Perfectly balanced in terms of dimensions. Make sure the picture is the right size before beginning the compression process. Some desktop products, such as Adobe Photoshop, allow you to compress images, but many free web-based options are available.
Get rid of duplicating meta tags and content
Duplicate tags and content are strongly discouraged, as stated in the meta title and description recommendations. Using canonical links, you may tell Google which page is the main and should be given priority in search results if you have to develop many products or landing pages with the same or similar content for whatever reason. Instead, you may use the noindex tag to prevent search engines from indexing and "hiding" the duplicate page:
Identifying duplicate content and tags in your Shopify shop is made easier with the aid of a few SEO applications. Siteliner or SEO Analyzer may also be used to analyze your shop on an ad-hoc basis. Both may be used for free. Both the Siteliner and the SEO Analyzer may be used to examine your text for issues, such as low word counts or missing components.
Assign unique meta title and product descriptions
Typically, your browser tab bar displays the page's title. It is also (often) shown in the SERPs along with a page's title and URL. Shopify uses the product name and description as the page title and description, respectively, by default. It's better than nothing, but you can simply tweak it to bring in more search traffic.
It is best recommended to set a maximum of 60 characters for your meta title. Alternative keywords might be used in addition to the product name. On the other hand, the description may have a maximum character count of 155. Not only should it provide information on the goods, but it should also entice them to click on the search result link. You may use words like "in stock", "shipped next day", and so on to set yourself apart from the competition:
Go to Products > All Products > Select a single product and click on "Edit website SEO" to customize the page title and description. It is also possible to use export and import functions to perform this task. Moreover, the Online Store > Preferences page also allows users to make changes to their homepage's meta tags. And the Online Store > Pages are modifications for additional web pages. Only the theme code enables you to customize the cart and checkout pages.
Explore
Adequate original material on your product pages
Content is king when it comes to search engines like Google and others. Particularly distinctive content aims for a word count of 300 words or more for your product pages. If you're struggling to come up with enough material for a lengthy product description, you may want to consider adding aspects like customer reviews, FAQs, and technical information.
You should avoid using your supplies' product descriptions since your rivals are likely to do the same. In your own words, create them from the ground up. Hire a professional copywriter to work on your most important product pages.
Enhancing customers engagement
Google considers whether or not a visitor takes any action on the page as one of the variables it takes into account. The normal shop activity is to make a purchase, which is something that only a small percentage of customers actually accomplish. However, you can do some things to boost the amount of time visitors spend on your site, including:
Enabling the use of wishlists, where customers can add their favorite products.
Organize competitions, distribute coupons, and provide freebies in exchange for purchases.
Display enticing material that visitors want to read on your website.
Activate commenting on your blog entries.
The "Ask question about this product" contact form should be included on all of your product pages.
Rather of using pop-ups, encourage site visitors to register an account or subscribe to your newsletter.
Display social network icons with links to your profiles.
Contrary to popular belief, you should refrain from using "wheel of fortune" or other forms of invasive advertising. They just serve to degrade the user experience and provide no benefit to your search engine optimization efforts.
Incorporate targeted information onto your website's landing pages.
Along with a blog, you can also develop a series of landing pages related to your items. Landing pages may be used to describe the various sizes of apparel and their conversion rates, in case you are running a fashion business.
From the Shopify Dashboard, look for Online Store > Pages and feel free to create a landing page of your own. Each page should not only bring in more organic traffic but it should also be used for greater internal linking purposes. For those who don't have the time or expertise to create their own landing pages from scratch, we also advocate utilizing an online landing page builder.
Recommend Tips to Optimize Landing Page & Boost Conversion
Create the robots.txt file
You may instruct search engines what sites they should and shouldn't index by creating a so-called robots.txt file. Using it to "disallow" (or block from crawling) a certain bot is another option. Shopify automatically generated the robots.txt file for each shop. It may be found at /robots.txt in the root directory of your shop.
For instance, see www.gymshark.com/robots.txt. Because the contents of the file are produced automatically, you cannot alter them.
Running blog section
There is no need to start an e-commerce firm with a blog or content site as the initial step. It's a long-term approach that demands a lot of resources, but if done well, it may deliver a great deal of value and SEO advantages. Products, delivery, competitions,the and customers may all be included in your evaluations. You may even go a step further and write about your product's category. The internal linking approach is important to remember while writing your content on this blog.
Shopify features a built-in blog CMS that many merchants don't know about. Begin by creating a new blog entry in your Dashboard > Online Store > Blog Posts section:
It's a simple CMS, comparable to WordPress, but with the added benefit of allowing users to post comments. Comments are, by default, turned off. In order to allow comments, go to Blog posts > Manage blogs > choose a blog and choose "Comments are permitted, awaiting moderation" button.
Restock items that have run out, but move them to the bottom of your collection.
The majority of Shopify shop owners make this mistake. In most cases, sold-out products are "deactivated" by moving them to draft or unpublishing them from the Online Store channel, respectively. Customers should never be shown items that are out of stock. Nevertheless, removing the product results in the URL being deactivated and a 404 not found error generated, which Google despises.
It's preferable to keep discontinued items in stock, but move them to the back of the shop. Nada can assist with that, but it's not feasible to do it natively on Shopify.
Descriptive image file names
Not just for SEO considerations, but for a variety of other reasons, it's a good idea to give your images distinctive titles. File names like "main.jpg" or "1.jpg" don't provide you (or Google) any information about what to anticipate when you open the file. In order to properly describe what is in the picture, use names like "adidas-backpack-front.jpg." An excellent place to insert your keywords is in this section.
Internal linking
For the most part, it goes unnoticed; nonetheless, it may have a significant influence on the SEO of your shop. Use internal links instead of external ones. Your FAQs, about us page, and blog entries may all benefit from using them. Asos has done an excellent job of internal linking, and you can see it in action here. They connect to the "shorts" category/collection and the brand category/collection many times in the product description:
You may further customize your product pages with photos and sections like related items or products in the same category.
Customized URL handle (slug)
You can identify individual products and pages on your shop by their URL handle or slug, which is the final component of the URL. Adidas-superstar would be the slug in this URL: https://www.mystore.com/product/adidas-superstar.html.
Product names in Shopify don't include any whitespaces or special characters by default. What the page is about, as well as what it's all about, should be conveyed in the page's title. Only lowercase characters, no punctuation, and a concise description are acceptable. Instead of leaving a blank space, use a dash "-". Prepositions, inquiries, and other such cliches should be omitted:
Click on "Edit website SEO" under Products > All Products to make changes to a single product's slug. It is also possible to use export and import to do this. Creating a redirect from an old URL to a new one is a good idea if you are altering the URL's slug. The good news is that if you click the "Create a URL redirect" option when editing the slug, Shopify will take care of this for you.
Make use of Shopify's mobile-first theme
Mobile shopping is increasingly the norm, with consumers making purchases on their smartphones and tablets in greater numbers than on their desktop computers. At last year's Black Friday 2020, mobile devices accounted for 67% of purchases, compared to 33% for desktops. When it comes to SEO and conversion rates, having a mobile-first shop is essential.
Fortunately, Shopify's free themes have all been updated to be mobile-friendly. You need a premium template for a mobile-first experience:
Add JSON-LD markup
"JSON-LD" is shorthand for JavaScript Object Linked Data, or JSON. That may seem complicated, but it's really rather simple to comprehend and execute in your Shopify business. Structured data may be implemented using JSON-LD, a programming model. Google (and other search engines) are given additional information about a product or a website in general by using this standardized method.
The biggest advantage is the production of so-called "rich snippets" in the search results, which helps Google better comprehend your product page. Despite the fact that it's not a sure thing, it frequently does:
Alternatively, you may utilize the JSON code manually or make use of any suitable third-party application to implement the code. Using an app is a major benefit since it will automatically manage and create JSON-LD code depending on your product catalog.
Identify and correct any technical issues or suggestions
It's a given that your shop must comply with Google's standards and suggestions in order to get better rankings. The Page Experience report in Google Search Console is the ideal place to look for technical faults and failed validations. You can see a list of broken URLs: In total, there are four requirements you need to fulfill to gain the best result from Shopify SEO experience:
Mobile Usability: There should be no problems with mobile devices trying to access your business. Security: Security inspection of your shop is automatically handled by the majority of Shopify themes. In the case of Shopify, you should have no trouble with this one.
Core Web Vitals: Additional guidelines and suggestions that your shop must meet in order to pass the Core Web Vitals. For the most part, it's a lot of work to correct this one.
HTTPs: SSL certificate is required for your store's HTTPs operation. The monthly fee for any Shopify package includes an SSL certificate.
Add an XML sitemap to your site
XML sitemap is a list of all your items, collections, photos, and articles on your blog in a structured format. If your sitemap isn't properly structured, Google won't crawl your site properly. Each store's sitemap.xml file was automatically produced by Shopify. It's impossible to keep it up to date on your own. Simply add "/sitemap.xml" at the end of your store's URL to locate the sitemap.xml file, just like what we did on the example below:
Registering for the Google Search Console service is required before submitting a sitemap. Pick "Sitemaps" in the left-hand menu and then enter your sitemap.
Conclusion
To sum up, hopefully, our article today on Shopify SEO Checklist: The ultimate guide for beginners has offered you a solid amount of information related to the topic. From then, maximizing the Shopify SEO and gaining higher annual sales will become much easier. If you have any further questions, let us know in the comment section below!
New Posts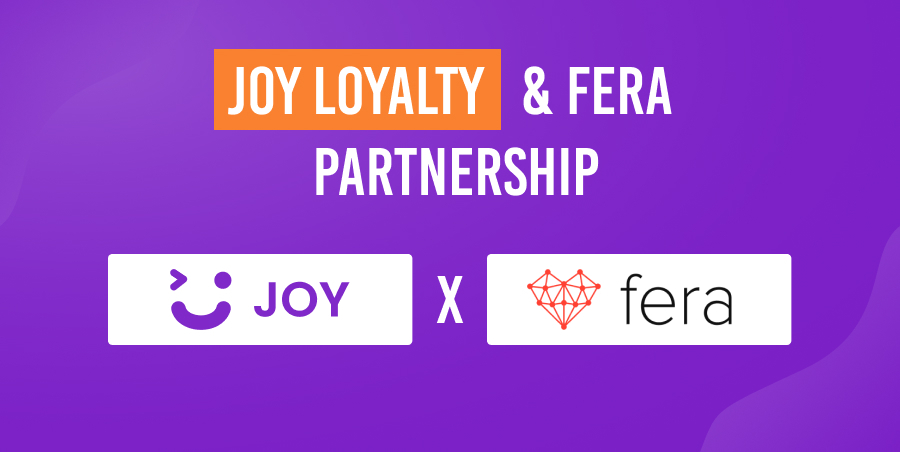 Subscribe
Stay in the know
Get special offers on the latest news from AVADA.
40k
subscribers has been joined!
Earn $10 in reward now!