Shopify Retina Theme Review: Top Choice for Your Shopify Store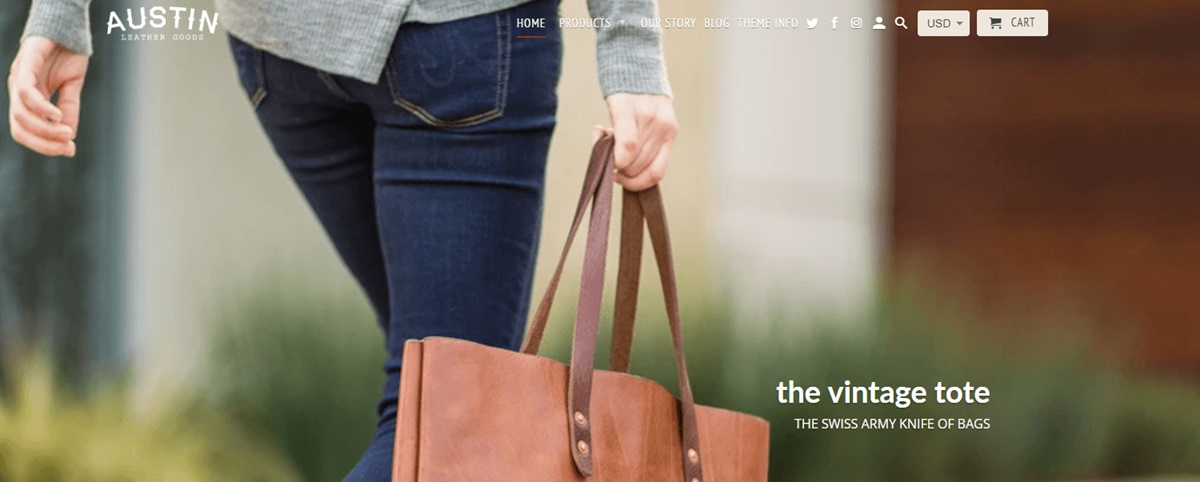 In order to get the most attention from buyers out of an eCommerce platform like Shopify, you will need to suitable themes to take your site that desired level. With a theme, you will have great help in enhancing the look of your storefront, which plays a really important part in the kind of attention that you get. While finding one, you must consider the one that best suits your aesthetic and provides a great front for building your brand.
In today's article, I will recommend you a solution: Retina Theme, which is a theme that has everything a regular Shopify theme has and a lot more than that. We have carefully picked it from the large gallery of Shopify themes available right now. So I will not make you wait for anymore by going straight to the main review section.
You Might Also Like:
Shopify Retina Theme Review: Top Choice for Your Online Store
What is Shopify Retina Theme?
Before we start, let's find out what Shopify Retina Theme is.
The Retina theme is designed and supported by the Out of the Sandbox team. Its initial purpose is to help you showcase your products with bold imagery and refined styling. It first comes from a competition, which is the award-winning Shopify theme.
Plus, the natural color palette and hint-of-vintage styling of the Retina theme make it become absolutely an iconic and hugely popular theme. A great collection of homepage sections will be provided, including full-width slideshows and video, customer testimonials, Google map, contact form, logo list, featured promotions, image gallery and much more. You can utilize the video to play when there are someone lands on the homepage. It will help you tell a story and explain to the customer what your company is all about. The sidebar menu is what will support you to add some interesting functionality like displaying multiple menus on your site or simply include some custom content.
Also, with the elegant, natural color palette design and vintage styling, this theme is also confident in bringing users its unique configurable page templates and multiple blog layout options as well. There are 4 different versions available on this theme, which are Austin, Montreal, Melbourne and Amsterdam. Each of them looks completely different, making it ideal if you're trying to make multiple websites for clients in other markets.
Main Features of Retina Theme
Retina is the next generation Shopify theme that has so many great features available:
Dismissable Promo Banner
As you can see, a dismissable promo banner is what contains the fixed content used for dismissable announcements. For example, you can find it as new tools, news, and many more. With these features, you will be able to promote your latest sale, promotion, or discount at the top of your store's page.
Multi-level Menu
A multi-level menu is what will present its submenus in its own context to save a space for presentation and usage. As a result, this theme will help customers navigate to your store easier by featuring a drop-down menu for you.
Customer Testimonials
Customer testimonials are the recommendations that come from satisfied buyers to affirm the value of a product or service. It could be a paid endorsements, as found with influencer marketing. When a customer testimonial is combined with good copywriting, sharp salesmanship, and targeted marketing, buyers will be more likely to overcome objections, boost online sales, and turn customers into brand ambassadors. With Retina, this theme will focus on promoting your products by sharing your customers' comments and quotes on your site.
Slideout Cart
With this Slideout Card feature, customers on your site will be able to easily insert products to their cart without leaving their current page.
Quick Shop
This Quick Shop button is added to your site so as to help you quickly and easily view the details of a product from the shopping cart page and then add it to your cart without leaving the current page.
Product Filtering
As you have already known, the Product filtering feature is what created to enable buyers to filter product searches via their multiple attributes like price, color, size, and reviews. As a result, your customers will be able to refine your store's products by type and sort by best sellers and price on the collection page.
Product Zoom
The Product Zoom is the feature that will provide a number of magnifier types to select and configure for your product images. As a consequence, you will be able to boost your store revenue by letting customers look closer at your product as you exhibit that picture clearer when they hover over the image.
Related Product
For most eCommerce stores, recommending related products is something that you need to focus on order to convince your customers to buy other products of your stores to help make them find the product they're looking for easier. With Retina, it will help you showcase the products from the same collection on your product pages, as a result, you will increase sales by encouraging additional shopping on customers.
Versatile Sidebar
An impressive and versatile sidebar is what you will get while using this theme. You will be able to insert your menus, a search bar, and other content in a toggleable sidebar for collection and blog pages.
Google Maps
You might have already known the function of Google Maps, so, with this Retina theme, you will be able to add a map section to your theme so that you can display the location of your business for your buyers to see. As a result, they will be able to view and get directions to your store location via Google Maps easily.
Special Page Templates
On Retina, there are four different styles provided so that you will be able to flexibly choose what to put on your website with its special page templates. With the configurable content and unique layouts, Retina will enable you to customize your product details, and info pages as well.
FAQ Page
FAQ - Frequently Asked Questions is the section that lots of visitors would care when they are on a specific online store's website. This section is available on Retina to help you utilize a dedicated FAQ page to share some information about your product or brand FAQs with customers.
Why You Should Use Retina Theme for Shopify
The Retina Shopify theme has exactly what you need if you're interested in a trendy, professional website. There are many useful features included in this theme, but I have other three convincing reasons that you should use this Shopify Retina Theme now:
Award-Winning Theme:
In the Shopify eCommerce Design Award Competition, which is a prestigious competition for theme designers and developers working on the Shopify platform Retina, was called out as a winner. After that, Retina becomes a brilliantly-crafted theme for the next generation eCommerce. Gradually, this theme becomes more and more popular, and it still keeps being updated regularly with a lot of outstanding features.
Extensive Resource:
There is the comprehensive Theme Help Center, which will provide you a lot of extensive information, documentation like popular questions about setting up and customizing your theme, and also lots of video guides that include step-by-step instructions for setting up your theme and customizations as well for all theme.
Great Support:
Still in the Theme Help Center, there is a wide range of Retina-specific support articles included as well to help users solve their problems via the FAQ sections, or How to Setup the Retina Home Page, etc. However, if you have some specific issues with any sections of the theme and want to contact the support team directly, them just simply reach out to the team support and they will welcome you in all means to help.
Customer Review on Shopify Retina Theme
Retina has helped thousands of Shopify stores successfully run their business as well as owned a great number of repeat customers. Of all 245 reviews, there are 242 positive comments about how good Retina is, which is 99 percent. Meanwhile, there is only 1 percent of these people think Retina is not good enough.
Most people agree that Retina is an incredible theme that provides a lot of features for them to utilize. Users also love its design and its responsive look.
According to a five-star rating from a user named Sara's Garden on Feb 17, 2019, she said:

"Highly recommend this theme for creative & handmade products. Full-screen banner and large images make our website look fantastic: https://sarasgarde.com.au We regularly get compliments on how good looking is our website. Thank you for the great design!"

In addition to that, there was a comment from Victoria Sterling Antique Jewelry on Mar 17, 2017 said:
"There are two main reasons I chose Retina and Out of the Sandbox. One reason was because I could have videos as part of my thumbnails. The second was because all the reviews I read talked about great customer service. This was so important to someone who knows very little about coding/web design. Every time I need to make a small tweak they are more than willing to help. I couldn't be happier!"
Users SVORN has published a comment on Feb 08, 2017 about Retina:
"First of all, this is a great theme because it allows you to make a type of changes that other themes require coding at the push of a button. Second, and more important, in my opinion, support is GREAT! I received solutions to all the problems I had quickly and efficiently. And all solutions were dead easy to implement".
At the same time, there are a small number of customers who think this theme has some flaws, especially the updating issues.
On Feb 17, 2019, there was a user named Truman Boot Co. who has commented this:
"I've had this theme for 2 years and just did an update. The update has all kinds of bugs. Apps not working correctly or not at all with it. The site has become much less responsive. Moving to a new theme"
Meanwhile, on Jul 08, 2017, there was a comment from Nneyah Cards that said:
"Great features on this theme. Particularly like the ability to set image size. Some responsive themes don't offer this or it takes a lot of fiddling around to resize product image. This is our 3rd main update in 7 years in order to improve user experience and it's definitely an upgrade. Have a slight issue, contacted the developer, hoping to hear back and have a fix shortly."
Overall, most customers reviewed that Retina is a worth-using theme, they had a nice experience with this theme, but there are a few who don't like its updating issues. However, with a positive support team, I believe that you will be helped to fix that problem soon if you had one.
Conclusion
That is the end of this Shopify Retina Theme Review article today. What a nice theme that provides the best user experience and ensures smooth browsing through your online store, right? Do you like this theme and choose to install that for your Shopify store?
In the meantime, I also expect the information above can do some help for you in choosing the right theme. If there is any trouble happens, just let us know. We are always willing to fix it through.
Related Posts:
People also searched for
This review article is about Retina theme. You will learn everything about Shopify Retina theme in this article. Let's get started!
Subscribe
Stay

in the know

Get special offers on the latest news from AVADA.
40k
subscribers has been joined!
Earn $10 in reward now!