Shopify and Amazon Integration
Shopify and Amazon are the online retail industry's biggest superstars, providing e-merchants with unparalleled potential for business growth. While the two eCommerce heavyweights are frequently pitted against one another, sellers might actually benefit from Shopify's Amazon connection.
By connecting Shopify's strong merchant community to millions of potential Amazon customers, businesses can now rapidly grow their sales by accessing new large audiences. By displaying products on both your website and Amazon, you can dramatically increase your business's popularity, since your products will have a greater chance of appearing in search engines.
In this article Shopify and Amazon Integration, we will show you everything from the reasons you should sync your Shopify to Amazon to the very steps of doing so.
Why should you Integrate Shopify into Amazon?
On the other side, Shopify's intuitive interface and top-converting Shopify themes enable you to sell quickly. Not to mention, Amazon already operates over 14 marketplaces online, giving vendors access to a global audience. Another remarkable aspect of Amazon is its extensive fulfillment network.
Sellers are relieved of the responsibility of storing, choosing, packing, shipping, and monitoring orders; Amazon takes care of everything. With the Amazon-Shopify interface, web orders may be delivered directly to Amazon, eliminating the need to manage two distinct inventory pools. While your Shopify store handles order processing, payment, and transactional email, Amazon handles the rest. This is a win-win situation for the vendor, as 49% of customers begin their product search on Amazon. If you invest the time to integrate your Shopify business with Amazon, your profits are nearly certain to grow.
Another advantage of integrating Shopify and Amazon is the ability to sync product pricing between the two platforms. As any merchant can attest, managing many stores and keeping them synchronized may be a difficult task. However, all product descriptions, photos, and inventory levels are accessible via the Shopify-Amazon interface. Even your Shopify pricing information can be synced with your Amazon seller central account. Sellers can also manage their Amazon revenue with Shopify's Amazon integration report feature. Additionally, Shopify sellers benefit from the option to participate in Amazon's affiliate marketing programs. It assists shops in marketing their products in exchange for a specific commission.
Which products should you list on Amazon?
The fact that you've already sold things through Shopify indicates that you should have success selling on Amazon as well. However, because Amazon is a unique environment, it's worthwhile to conduct some studies to determine which of your products would perform the best on their platform.
After analyzing the data, you may opt to list only a subset of your products on Amazon and keep the remainder on your own site.
Fortunately, there are a lot of good market intelligence products available that can supply you with all of the information necessary to make confident business decisions. AMZScout Pro Extension is one of those tools.
For example, suppose you sell a selection of kitchen gadgets and related products through your Shopify store and are considering putting a whisk on Amazon. To see how whisks are selling on Amazon, enter "whisk" into the Amazon search bar and then run the AMZScout Pro Extension:
Monthly sales volumes are displayed for each entry in the search results. You have access to the number of units they sell, their margins, and a variety of other critical columns of data. Additionally, the extension displays the sales history of each item and a breakdown of the specialty as a whole:
This is the type of information that might assist you in selecting the most robust products from your Shopify store that will operate well on Amazon. Additionally, you may utilize the data supplied about the costs of individual items or the average price to determine a price for your item that would do well on the site.
Prior to initiating any integration process, this type of research should be conducted. Once you've acquired all of the essential information, you'll be able to choose precisely which things to list and at what price.
Requirements for integrating Shopify to Amazon
There are a few prerequisites for integrating your accounts:
You must have an active Amazon Professional Seller account in addition to your Shopify store.
To obtain an Amazon account, you must complete what is known as a "Tax interview," which is essentially an easy questionnaire.
You must have the proper bank accounts. To sell in the United States, you must have a US bank account into which Amazon can deposit your revenues. Additionally, you'll need one additional bank account for the adjustments, which does not have to be in the United States. If you are a citizen of the United States of America, you can actually use the same account for both.
Ascertain that the currency in which your products are marketed corresponds to the Amazon marketplace on which you wish to sell.
Your return policy should be comparable to that of Amazon. Depending on the products you offer, you may need to obtain Amazon's clearance before selling them on their site.
How to Integrate Shopify to Amazon?
Step 1: Create an Amazon Seller Account
Before we begin integrating Shopify and Amazon, you must first create an active Amazon professional seller account if you do not already have one. Ensure that you select the right region for your sale.
You will be required to enter a few details, such as your name, email address, and contact information in order to create an account. Therefore, you must submit your business's name and address, as well as accurate credit card information, your Taxpayer Identification Number, and your bank account information. Additionally, you must determine whether the things you sell require approval. If this is the case, you should get consent from Amazon.
You must also enter extensive information about the things you offer on Shopify sites, such as the manufacturer's brand, color, size, and other product qualities. Another critical aspect of Shopify-Amazon integration is that your products must have UPC/EAN or ASIN codes. Furthermore, verify that the stock levels in Shopify represent current and correct numbers.
Read more: Benefits of Amazon Business Account
Step 2: Establish Amazon as a Sales Channel
First, log in to Shopify's administration area. Next to Sales Channels, click the + symbol, then select Amazon.
Click the Add Channel button. Select Connect to Amazon from the drop-down menu.
Connect your Shopify and Amazon Seller Central accounts by following the on-screen instructions. Once this process is complete, log into your Amazon Seller Central account and confirm that you want Shopify to have access to it. You may also add Amazon as a sales channel via the Shopify App Store if you wish.
Step 3: Create a List of UPC Codes
To establish new product pages or listings on Amazon, you must provide a product identifier in the product ID portion of the product listing page. The website will display an error if the 'UPC', 'Barcode', or EAN is not correct. You will be unable to complete the transaction.
Resellers can resell products using the UPCs that were previously used to sell them. Do not make the mistake of acquiring low-cost UPCs from unscrupulous vendors, as this will automatically label you as a fraud in the eyes of Amazon. Ascertain that you are purchasing recycled UPCs from authorized GS1 resellers.
Step 4: Create/Connect Amazon Listings
Prior to your Amazon listings appearing on the site, you must generate them. This can be accomplished using the Shopify Admin page. Select the Shopify product you wish to list on Amazon by clicking Create Listing.
If you're selling an already-listed item on Amazon, click Find Product and select the item that corresponds to your product. Enter a price for your product and then click Publish.
Click Create Listing if you're selling an item that isn't presently listed on Amazon. Select a category and enter the details for your product. Once complete, click Publish.
If you already have products listed on Amazon, you will need to connect them to your Shopify account. Select Amazon from the Shopify Admin page. Select Link Products. Then, next to the item you wish to link, click Browse Products.
Click Select Product to select the product you wish to link. Complete the appropriate fields and click Link Products.
Step 5: Manage Inventory
When it comes to inventory, you have the option of automatically syncing your Shopify inventory to Amazon or manually updating your inventory.
5.1: Sync Inventory
Select the option Use Shopify inventory settings while amending your listing. Select Shopify records this product's inventory under Inventory. Shopify will immediately update your inventory figures on Amazon when you select this option.
If you select Do not track inventory, your stock on Amazon will always show as 100.
5.2: Manually Manage Inventory
If you choose, you can also manage your inventory manually on Amazon. When creating or amending a listing in Shopify, select the Manually Manage Inventory option and enter the quantity of available inventory.
Step 6: Accomplish Orders
When clients place an order on Amazon, it is recorded in Shopify Orders exactly like any other order placed through your company. However, these orders will be tagged Amazon to indicate their marketplace. Ensure that you always adhere to Amazon's policies when fulfilling orders.
To use Shopify to fulfill Amazon orders, first, log in to your Shopify administrator account. Then select Orders and choose the order number. Click Start fulfilling in the Order Details section to open the fulfillment page. You may fulfill a portion or the entire order if you so like.
Verify the customer's delivery method selection and then select the customer's preferred method (standard, expedited, or priority). Click on Mark as fulfilled. To conclude the procedure, click "Fulfill items."
Explore
Final thoughts
A Shopify vendor with a popular product line should have no difficulty making money on Amazon. When beginners discover how to sell products on Amazon for the first time, they assume a great deal of risk because they lack a proven business plan. On the other hand, a seasoned Shopify seller already has things that are being purchased. Thus, expanding to Amazon and offering those identical products is a simple matter of doing so.
If you're a Shopify seller, you should really consider Amazon integration.
Simply ensure that you conduct due diligence prior to beginning the procedure, and then select the most likely goods to perform effectively based on this knowledge. Additionally, you'll want to conduct adequate keyword research for the products you've chosen. Once these processes are completed, and your accounts are integrated, you'll get access to millions of additional clients, which can only improve your business.
New Posts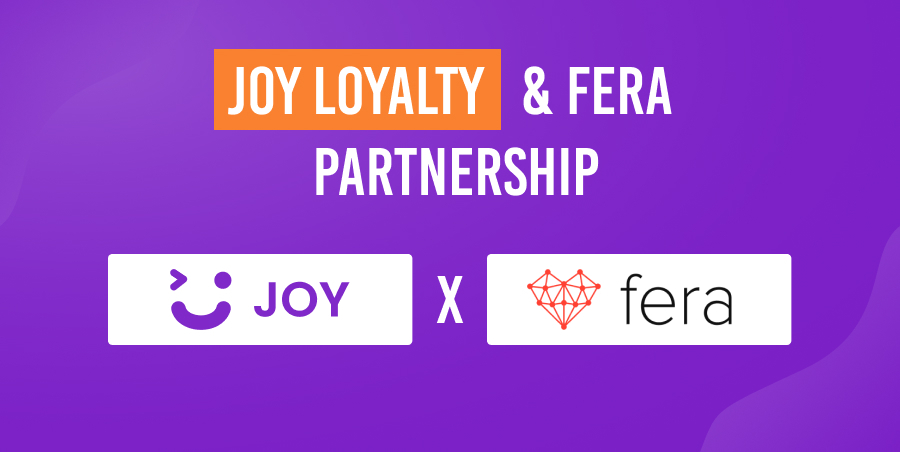 Subscribe
Stay in the know
Get special offers on the latest news from AVADA.
40k
subscribers has been joined!
Earn $10 in reward now!