How To Sell Homemade Products in 2023
Making things from scratch is a satisfying process. Just by your hands, you can cultivate the most original homemade products that are formed in your mind. But when you start wanting to sell and trade them to make a living - it is the transaction of commerce. Over the past few years, these transactions have evolved with manufacturing technology, the international market, and the internet. More than ever, the creation made at your home can return a big profit.
These days, millions of merchants sell homemade products, making it a fully-grown industry. Whether it is a craft festival, pop-up shop, or online store, the handcrafted business can now reach further and run more efficiently. If you are thinking of starting your own business selling items made at home, you've come to the right article.
We're going to look at the definition, pros, cons, guides, and a list of homemade products that you should make and sell. So if you are looking for an idea, having a side hobby, or already working as an advanced craft person, this blog post can inspire you to make a profit out of it. Let's get started!
What is a homemade product?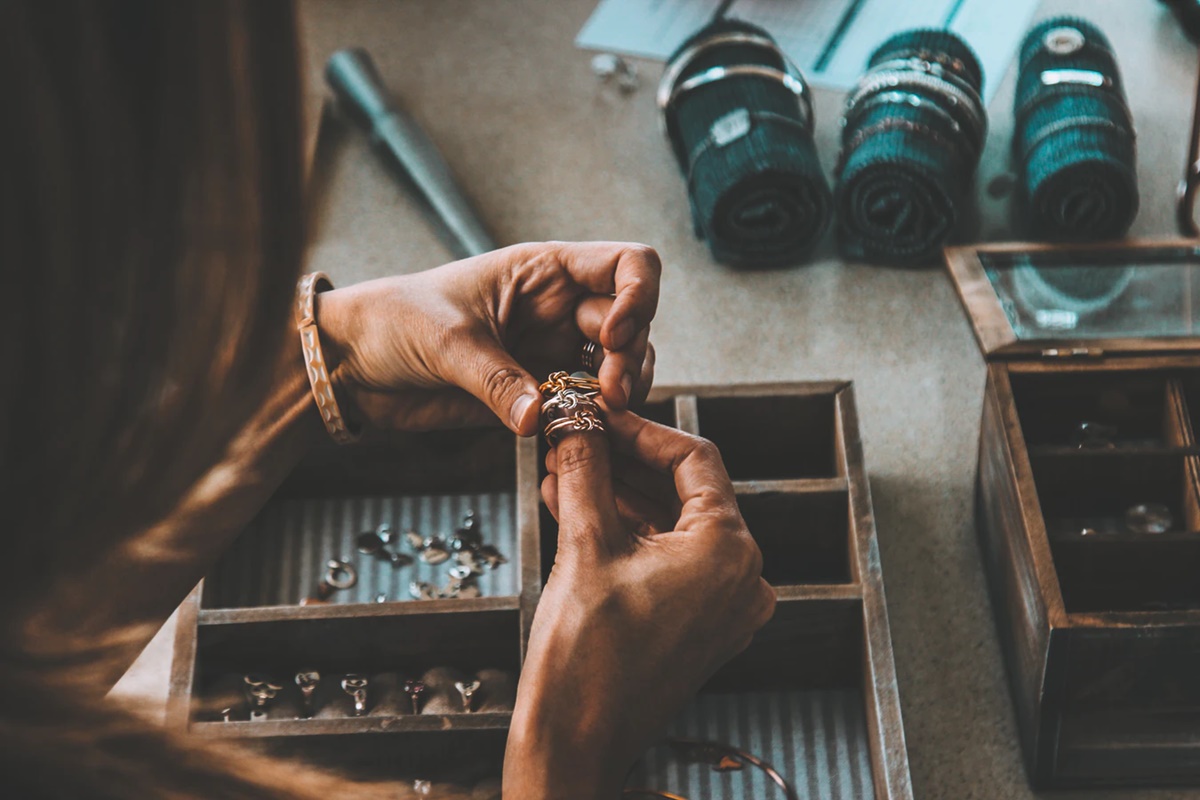 Back in ancient days, salted fish and tobacco were traded for seeds and fur. Then someone learned to carve wood, make miniatures, and eventually painted the church's ceiling. Those were the ways businesses came to life, which is an incredible process that pushed the world to move forward. The more astonishing fact is that they all started as homemade items.
While there is a grey area that makes a homemade product hard to define, it is persuasive enough that it is an item made at a local residence, not in a factory or by a mass production chain. The use of machines is possible, though. Other words that can refer to homemade products are "handmade", "home crafted", or "home altered". All these words insinuate that a homemade product was assembled and produced by the seller's own hands, whether the fundamental material is built from scratch or not.
While this is a loose definition, it is important that your business is honest about the creation of the products. A garment made with bought fabric at home might be considered homemade or not by some, but dishonesty always leads to a decrease in the business' value. I'm warning this because some eCommerce retailers put the homemade labels on items to gain more revenue. This is an unethical move.
Homemade products, suggested by the name, are considered high-quality goods because they are often crafted by dedicated and creative folks at their houses. To avoid giving shoppers the wrong ideas, try to provide a transparent knowing of the production process. This is as important to your brand's value as the final products.
Related Posts:
Pros and cons of selling homemade products
As with any type of trading, there are advantages and disadvantages to starting a homemade business. Let's take a look at them.
Pros of selling homemade products
You can work from home with you being your own boss.
Your business will be about selling products you're passionate about.
You can quickly change your product line if you want to.
There are various online sites and marketplaces where you can sell handmade products.
You can establish a loyal fan base.
Cons of selling homemade products
Finding the perfect niche within the homemade market can be challenging.
Homemade products need to be of consistent and high quality to sell successfully.
Depending on your products, process, materials, fulfillment can take the time or be difficult to scale.
It can become repetitive to keep making the same products over and over again.
Top 10 profitable homemade products
With all the pros and cons, it is clear to see that homemade products require a good portion of dedication and passion for making a success. If you are lucky, your family may already have a line of products running through generations. But most of the time, it is quite hard to figure out what to make and sell.
It can be hard to make a product idea out of thin air, so try asking yourself first: What would you want to own in your own house?
Online research is a good idea too, which may explain why you are here. So, this is a list of top ten profitable homemade products that you can take inspiration from.
1. Bath bombs and soaps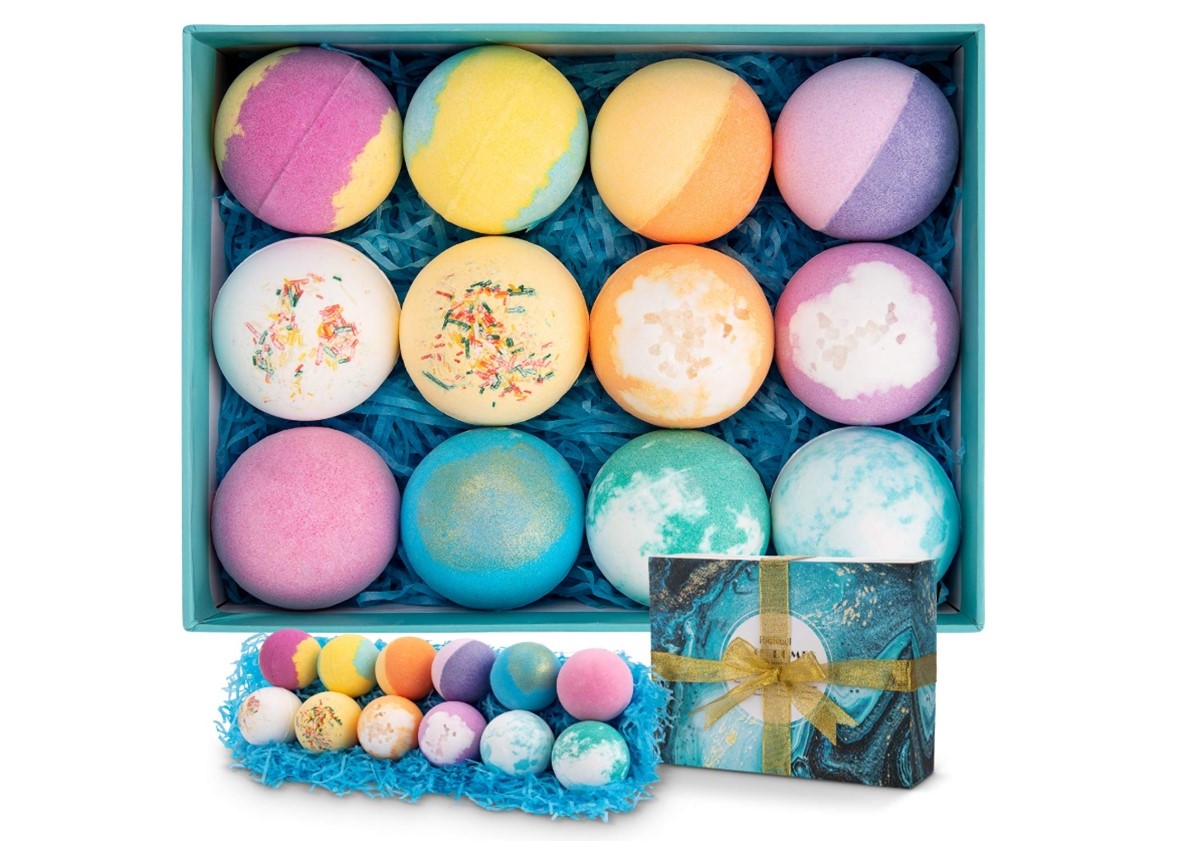 Bath bombs have been quite trendy in recent years, so are soaps. Just with a few Google searches, you can find millions of tutorials that teach you how to make bath bombs, soaps, and other beauty products right at home. They can have quite simple recipes or complicated formulations, but the materials are usually environmental-friendly, which makes them more appealing.
The business idea doesn't require much creativity; there are many commercial molds that you can buy. But packaging and branding to make your products stand out are more important. You can consider hiring a designer for the job.
With homemade beauty products, it is necessary to investigate if the ingredient is safe for skin. Your local government may require health standards as well. For your end, keep a tight inventory because your natural materials can expire through time.
2. Jewelry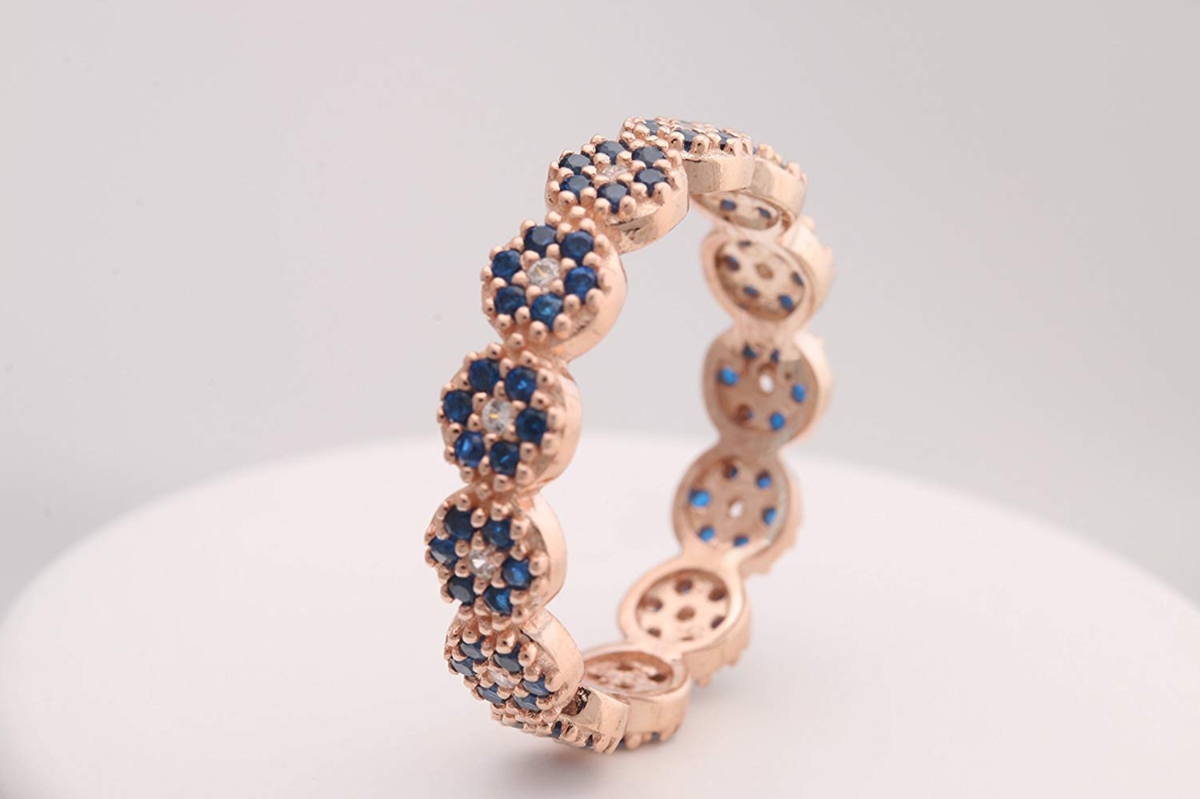 Fashion changes all the time, but jewelry is always on high demand as a crucial finishing touch for an outfit. However, it is a saturated market, so you need to figure out what you can design to stand out. Or is there a niche market that you can take advantage of?
Homemade jewelry can range from simple and low-tech, such as woven bracelets or beaded necklaces, to high-skilled items with specialized equipment, such as silversmithing or gold chains. But the trend is still really important, so follow popular fashion blogs and influencers for the right inspiration.
Photography is extremely necessary for your jewelry to sell. But it is hard to pull off too because of the reflection and small scale. You can hire a pro or partner with complementary apparel brands to save money while doing lifestyle shoots with your homemade jewelry.
3. T-shirts and print-on-demand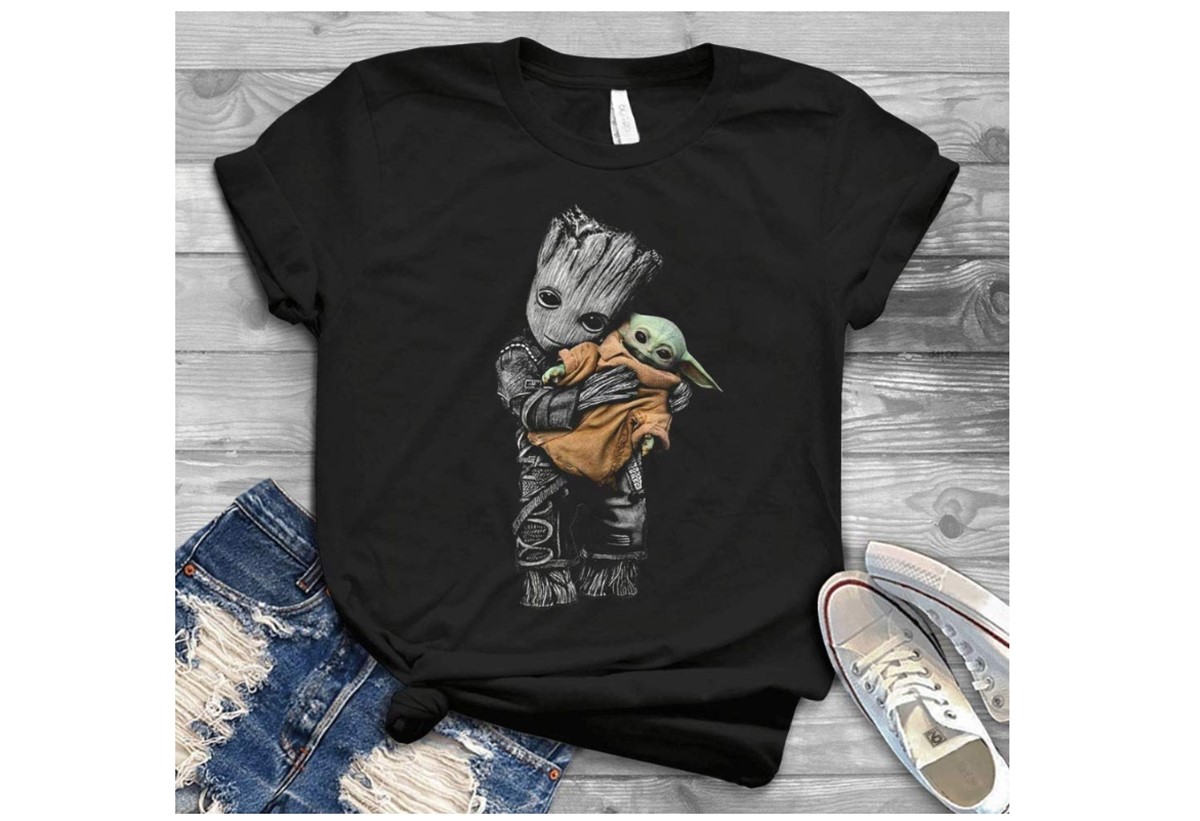 While the term "homemade" is quite loose with these products, t-shirts and print-on-demand items always have a high demand on the market. Your original ideas can be designed, printed, and produced right at home. There are many item choices to choose from, such as t-shirts, tote bags, tank tops, mugs, and many more.
The business has a very low barrier to start, and you can purchase blank shirts quite easily. You can also use print and fulfillment apps to make the products and ship directly to the customers. "Homemade" here can be considered designing from home. Such apps are like Printful or Printify.
You can also target existing businesses to offer your printed merch. Gyms, charities, and music clubs can all have branded items to sell or give to their customers. This helps build the brand and create loyalty. Homemade products are considered safer for small children as well.
4. Subscription boxes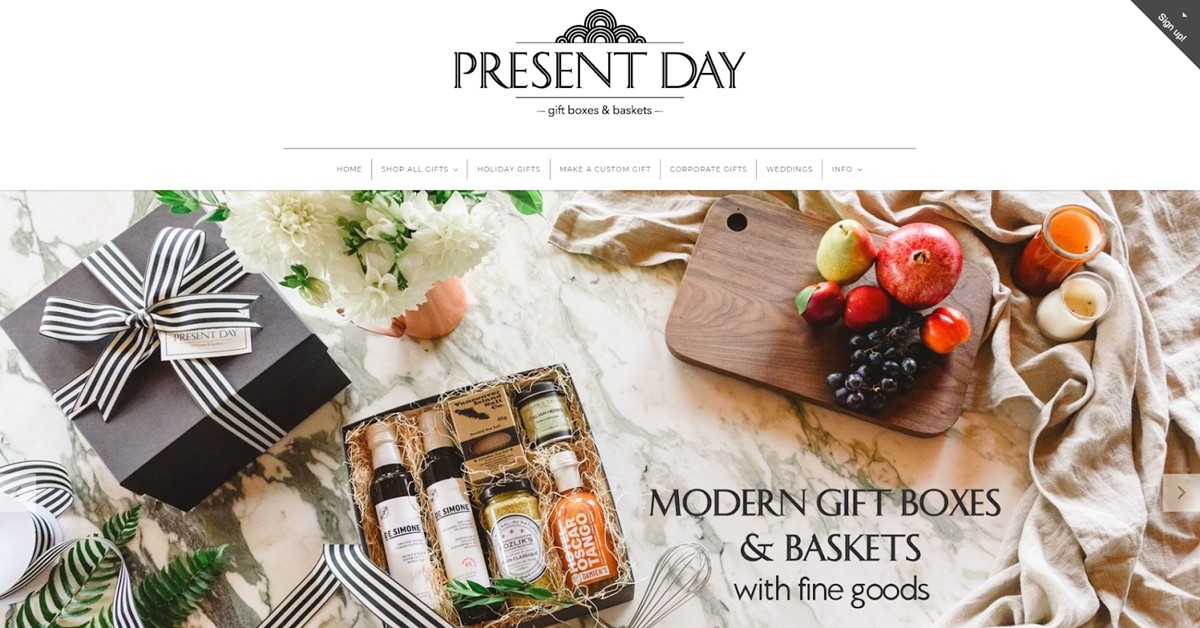 Subscription boxes are a great business idea if you are not too crafty but have an eye for curation. You can buy all the ingredients from other businesses and assemble them at your home. This can be done quite quickly since all boxes are in the same size. The shipping process gets simpler because of this too.
Calculate your home storage well before you start. If your home can't accommodate your business, you need to think of renting additional space outside. Boxes and assembly products can take more space than you imagine.
One important aspect of a subscription business is the customers' loyalty. After a few months, your subscribers will be more used to receiving a package each month. So, you can try offering discounts to those who pay upfront or inviting new customers by making the first month of subscription-free.
5. Art and prints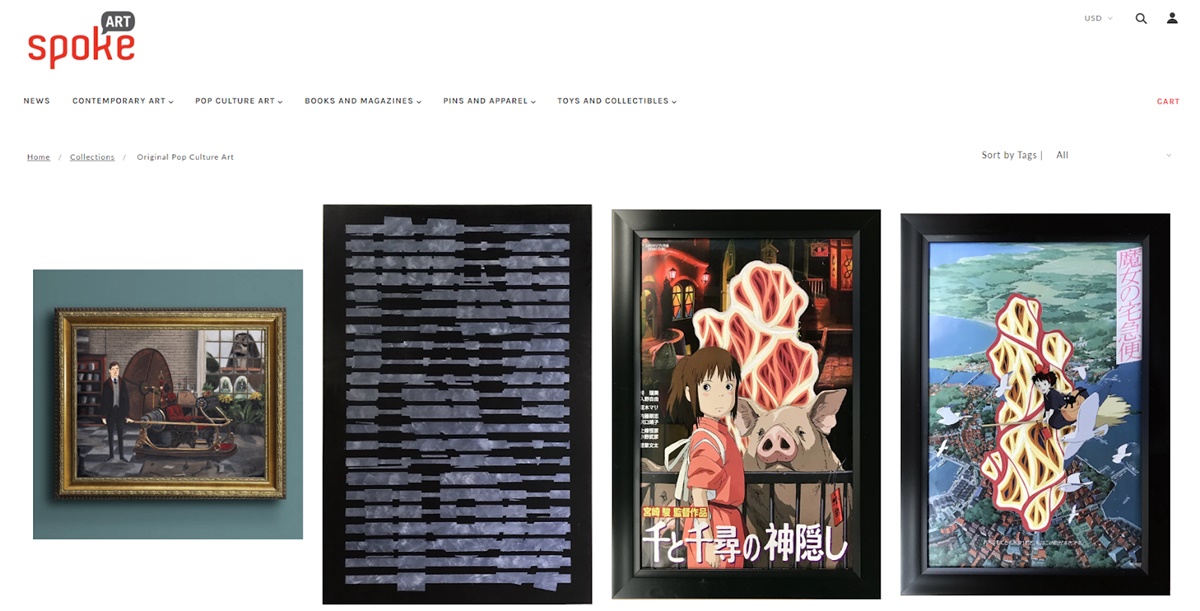 Van Gogh might have to cut off his ears before getting recognized, but that is not the story now. With the help of the internet, it is a great time to create arts and sell them. Whether you create fine arts or prints, you can reach audiences from all over the world to find like-minded folks.
To get your arts sold, have your work professionally photographed. With a lower cost option, scan the arts on a scanner and retouch the images in Photoshop. Another method is reproducing your art in multiple formats. You can turn your works into prints, cards, t-shirts, or even mugs. This gets your products to a larger audience base.
Don't underestimate the power of galleries, even if you can sell online now. Work with established locations to show your work in real life. This is a good opportunity for you to get new fans and get your works sold at much better prices.
6. Candles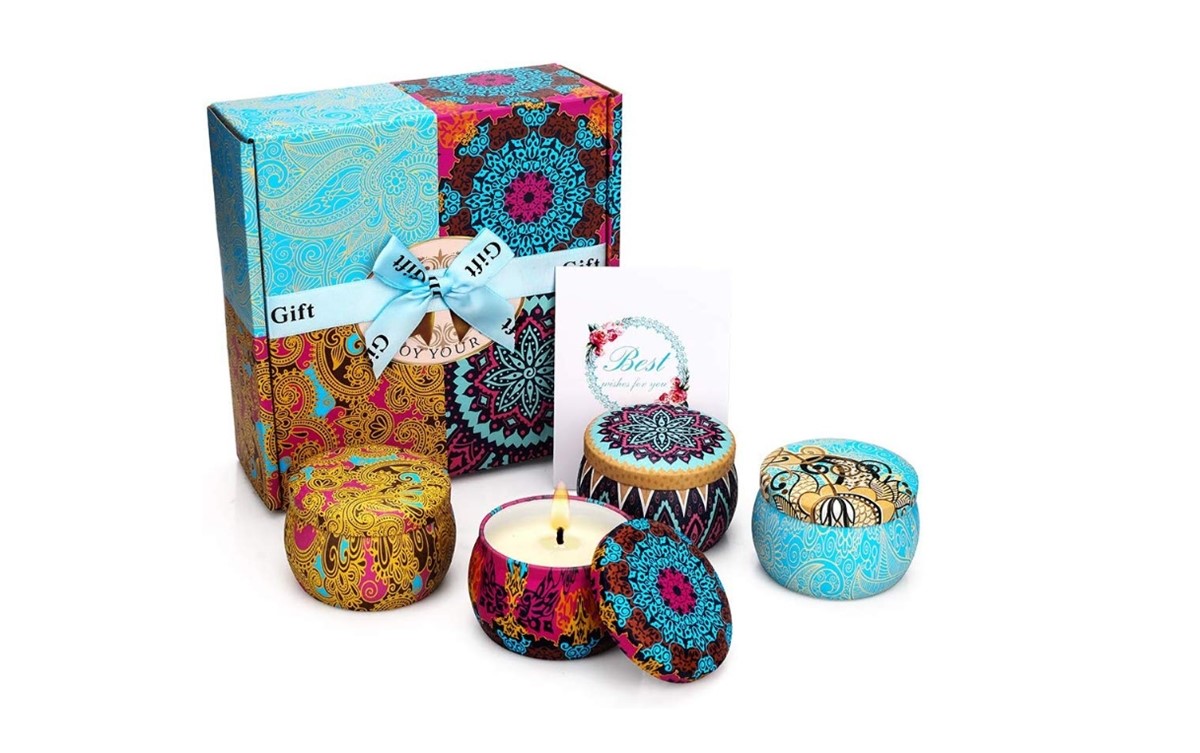 The candle business is a booming industry, and there are many niches to explore as well. You can sell homemade candles for religious, scented, birthday, natural, novelty, beeswax, and more. There are countless DIY tutorials online for beginner candle makers, and the methods don't require much budget to start.
The same with homemade products like soaps, you need to take care of your branding and packaging. There won't be much difference in ingredients compared to your competitors, so beautiful packaging can make your products outstanding. Try to tap into a niche, like candles for special scents. Imagine reading Harry Potter books with the scent of Hogwart.
One important note is that you should get insured and safety labeling. Due to the risk of injury or fire damage, you would want to protect the business from civil cases that may result from using your candles.
7. Sweets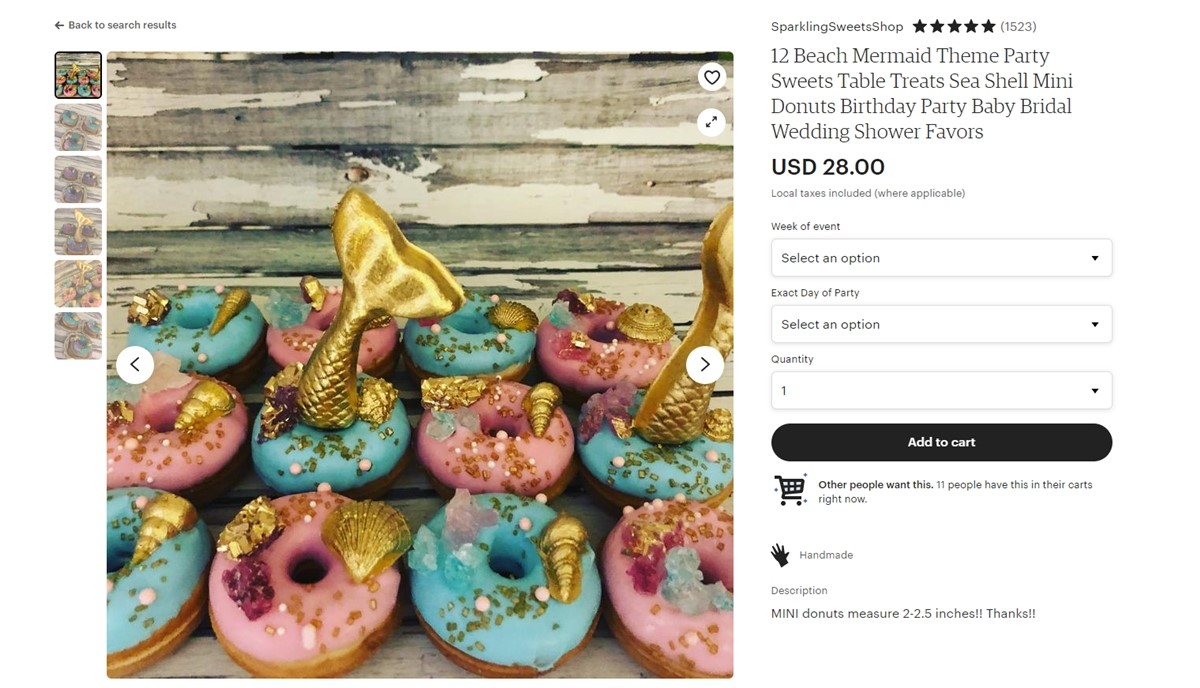 If you like turning on the stove, selling homemade sweets can be a wonderful idea. Endless products to have fun with like candy, jams, baked goods, cookies, and chocolates. There are many rooms to get creative, but there are complications, too - such as legalities, shelf-life, or labeling.
Although it can sound fun, there are real issues like fragility, storage, and shipping. You also have to investigate to find a niche. Can your products be good for holidays, custom, catering, novelty, pet treats, or some sweet gift baskets? Teaming up with a subscription boxes business is a good idea too.
To food products, one important note is safety. Consult with a lawyer or food inspector to make sure your brand meets all legal requirements. Your supply chain should be closely monitored too to ensure everything on your label is in the final products.
8. Pet goods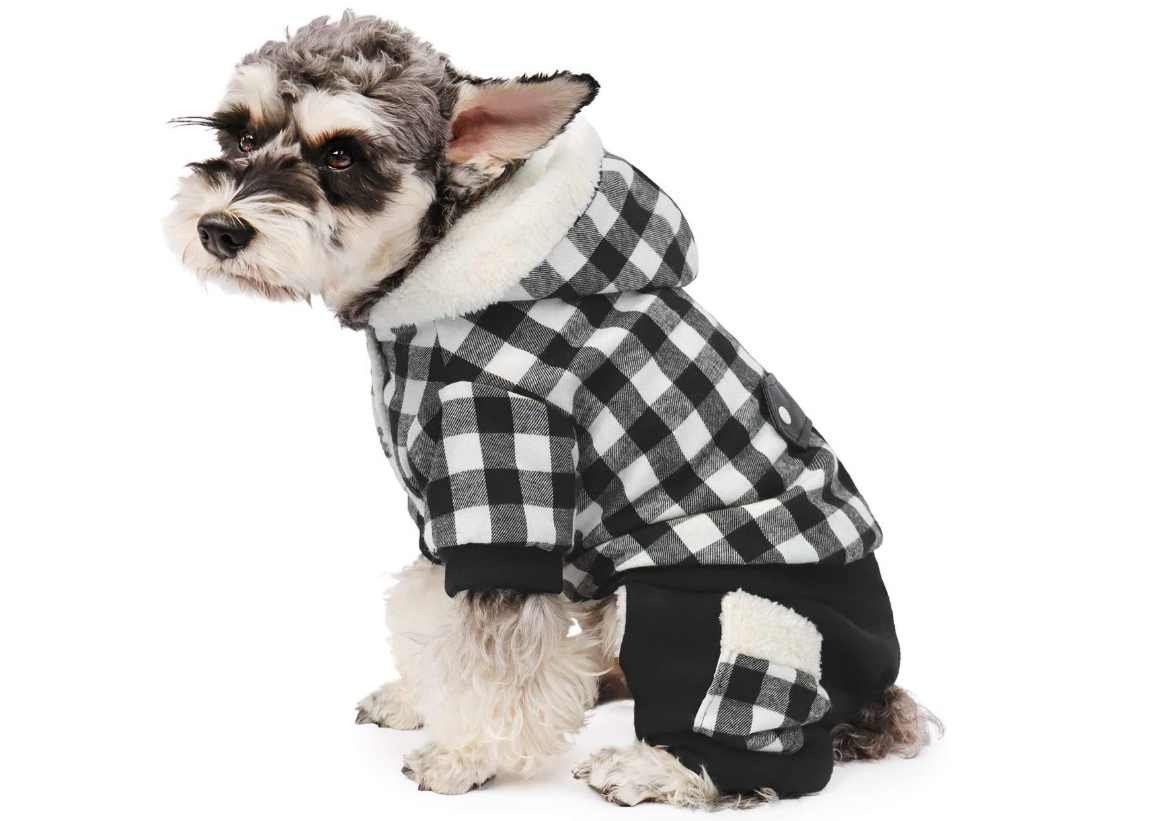 People love their close friends. And they love to buy new stuff for these furry friends, so selling homemade products for pets is a good idea. Keep in mind that these items should be allergy-free and comfortable enough for the pets to use.
Items you can make at home include pet beds, collars, clothes, and even foods. These are often not hard to make, and you can target many niches like novel fans, movie fans, weddings, Halloween, Christmas, and more. Plus, you can come with more creative items like arts, prints, or picture frames for pet lovers.
Healthy and organic foods are in high demand too. American pet owners spent almost $30.2 billion on food alone in 2018. However, you need to consult your local laws about producing and selling homemade pet food.
9. Magnets/ Pins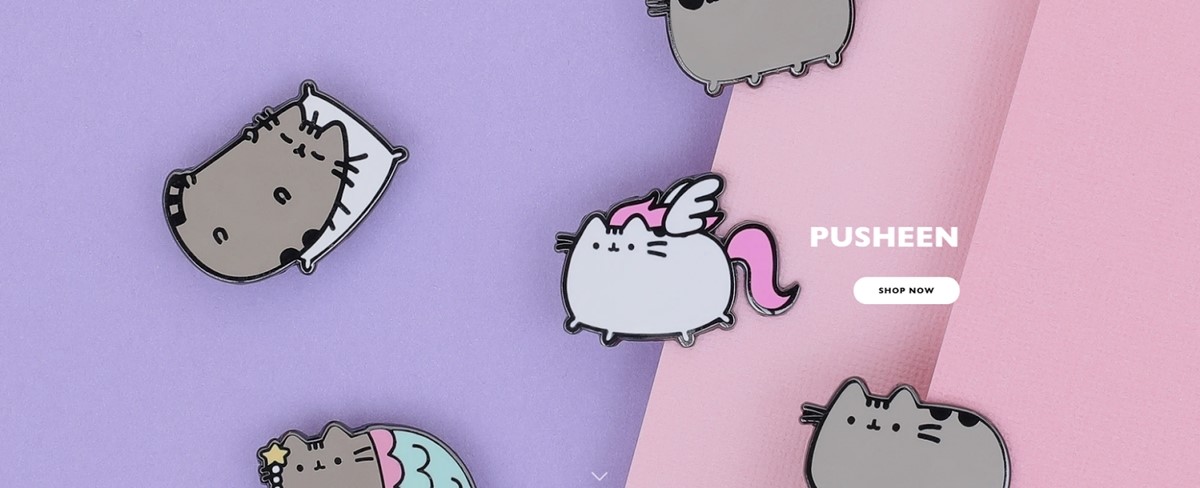 Magnets and pins remain incredibly popular and are still on high demand. Many people like to buy personalized magnets, pins, or buttons to give away. They are cheap yet interesting presents for prospects and customers. Or you can come up with your own creative designs to attract buyers.
You will usually have to work with a manufacturer first to make these items, but the design is totally up to you. There are many tutorials for making pins at home, but I suggest you start with soft pins, and then hard pins. If you decide to work with a manufacturer, ask them details about the material, physical samples, and packaging.
Finding a niche is really important to create a customer base with homemade magnets/pins. So tap into what is trending and if there are some groups that you can join for inspiration. After a time, you will be able to mass-produce for occasions, companies, or events.
10. Handcrafted goods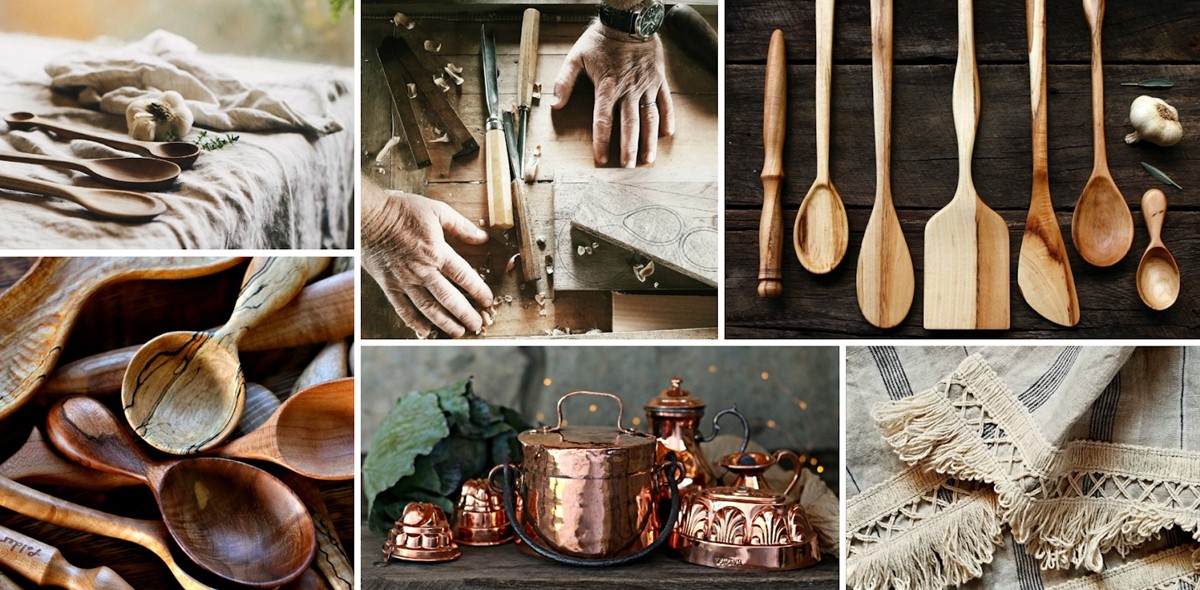 If you have artistic hands, making homemade handcrafted goods is a good idea. Pottery, leather tooling, embroidery, wood carving, these are all traditional home-crafted products that have a huge market potential. People are looking for one-of-a-kind items with a fresh touch among all the mass-produced products.
It will require time to get your skill honed, but you have many resources to learn now, such as online tutorials, guidance, local workshops, and many trials. Sometimes, the most appealing factor of handcrafted goods is the story behind the maker. So you can be the branding factor of your business.
Don't forget to think about scaling. If your idea takes off, think quickly of how you maintain the handmade nature while producing in large quantities. Should you hire contract makers or outsource certain components of the products, then you finish by hand?
How to price homemade products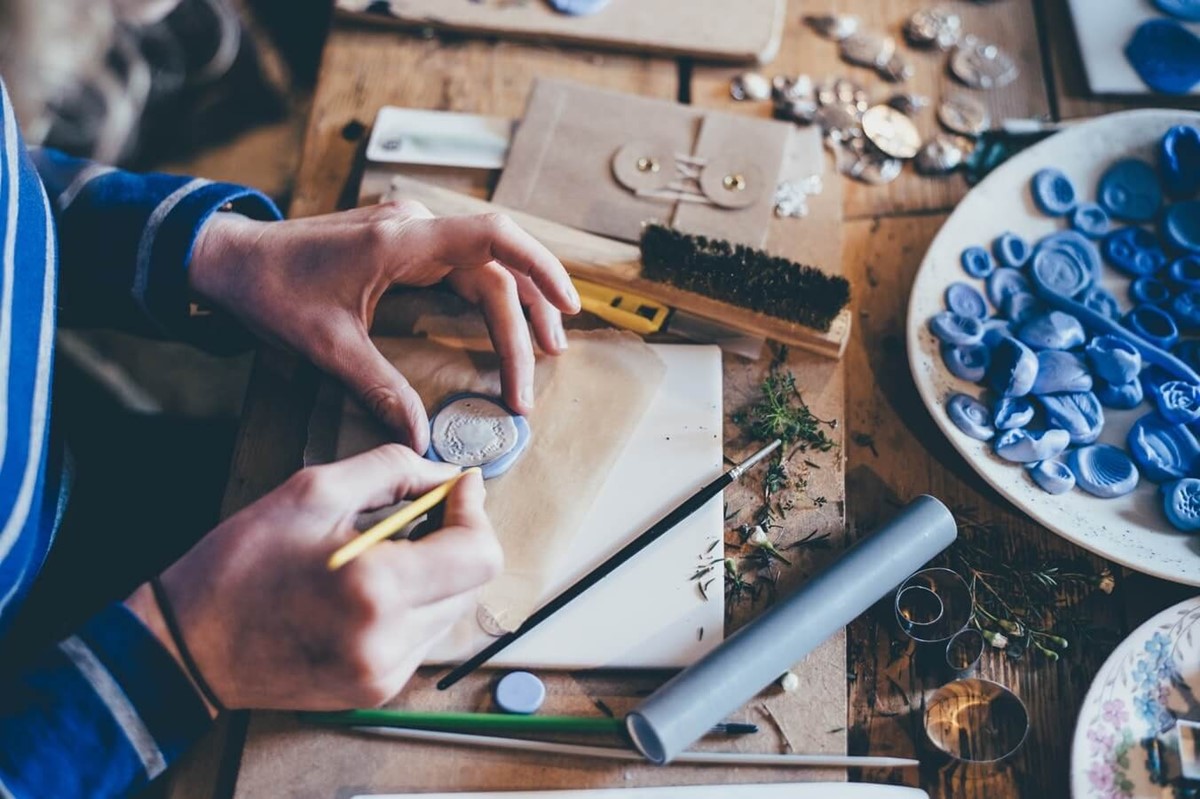 Pricing homemade products can be quite tricky. Too low prices and you won't make enough profit. Too high prices and not many people would buy your products, especially if you are just starting out.
So, how do you decide the price is right?
Firstly, you need to determine how much you've spent on the materials to make your item. Then, how much time did you spend and how much is it worth? You deserve to be paid for your time, so make sure you add that. Next, consider what you would pay your employees to make your product.
Once you have had the materials cost and hourly wage, the following calculation can help you determine the price:
Materials + Your Time = Item Cost
Item Cost x Markup (somewhere between 2.0 – 2.5 is good) = Wholesale Price
Wholesale Price x Markup = Retail Price
For example:
The materials used to create a wooden vase cost $1.20, your hourly wage is $13, and it takes you approximately 20 minutes to make one item. This means that your labor costs for one vase is $4.33.
$4.33 + $1.20 = $5.53 = Total cost of the item
$5.53 x 2.20 = $12.16 = The wholesale price
$12.16 x 2.20 = $26.76 = The retail price
It is good to have the wholesale price because things may change in the future. If your retail price is too close to the wholesale price, you won't be able to provide discounts if someone orders in wholesale quantities.
Where to sell your homemade products
Here are some of the most popular places that you can sell your homemade products (online or offline)
Physical locations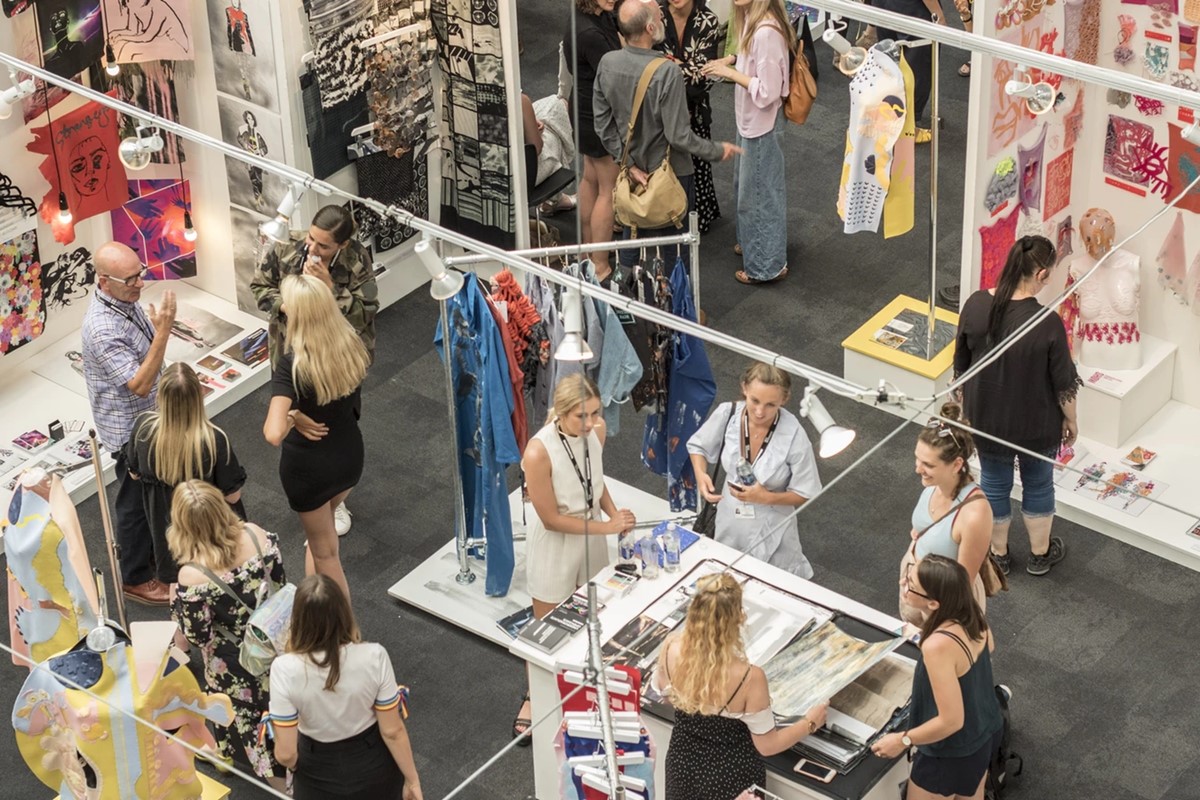 This is the old style of selling homemade products. Think of craft fairs, pop-up stores, or right inside your house. The first two options are a great idea to do some market research. You can talk to people, ask questions or feedback, and gauge your price point based on the reaction to your prices.
The down side of these physical locations is that you have a lot of logistics involved. This includes shipping products to the location, setting up a booth, decorating around, etc. The weather is another factor too. Some days you sell a lot, but other days with some rain, it can be really slow. And it is no fun standing for six hours and selling nothing. The same with selling at your house if you don't know how to promote the business.
How to sell: Take a tour around your location for at least three days to see the potential. Be a friend and ask around, you never know what you can find. Popular craft fairs often help best for self-promotion, then you can draw people to your store (which can be your house). The best approach to marketing is through both words of mouth and online advertising.
Popular handcraft sites

When you sell homemade products online, you have the advantage of reaching a very large audience. Also, it is easier these days with many popular sites available. Some names can be listed as Etsy, Amazon Handmade, eBay, iCraft, Spoon Flower, etc. These sites have their own regulations, so make sure you read that before committing. There are fees that will contribute to your revenue like commission, transaction fees, membership fees, listing fees, and more.
The most important fee is shipping. This could make it hard to sell large items like wall art, furniture, pottery because of the high shipping costs. For small products, these sites can deliver for you at reasonable prices. If you use Etsy, shipping and printing labels fees are all integrated into the system.
How to sell: First, you need to research the suitable sites to sell your homemade products. See if they have your target audience and the fees are reasonable. Secondly, you should determine the goals and timeline working with a platform. How long should you try selling before moving to another site? Is the revenue relevant to other stores? What can the site offer for assistance?
Your own online store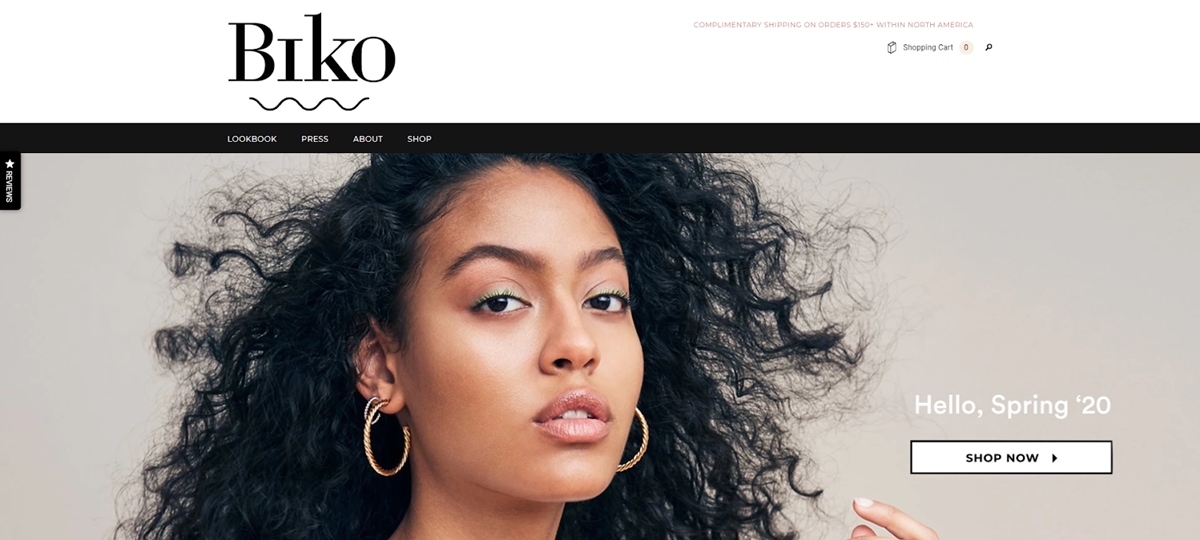 Ah, freedom. You are in full control of your business process. How you portray the products, what price is good, which promotion can you run, everything can be customized on your own online store. Shopify is a great option to make an online homemade store in less than thirty minutes, you should check it out. And there are plugins from above handcraft sites to add to your store too.
But, you have to manage things by yourself more too. If you want to ship, you call UPS. If you want to advertise, you run the ads. If you want to have customer reviews, you have to add the feature. But it is still pretty easy and you can get the hang of it quickly if the online store is easy to use.
Learn more:
How to sell: When you have an online store, the most important thing is promotion. Learn a few courses or hire an expert for advertising, SEO, content, design, promotion. You need a clear approach that can highlight your strengths to make visitors remember your brand.
Social profile, page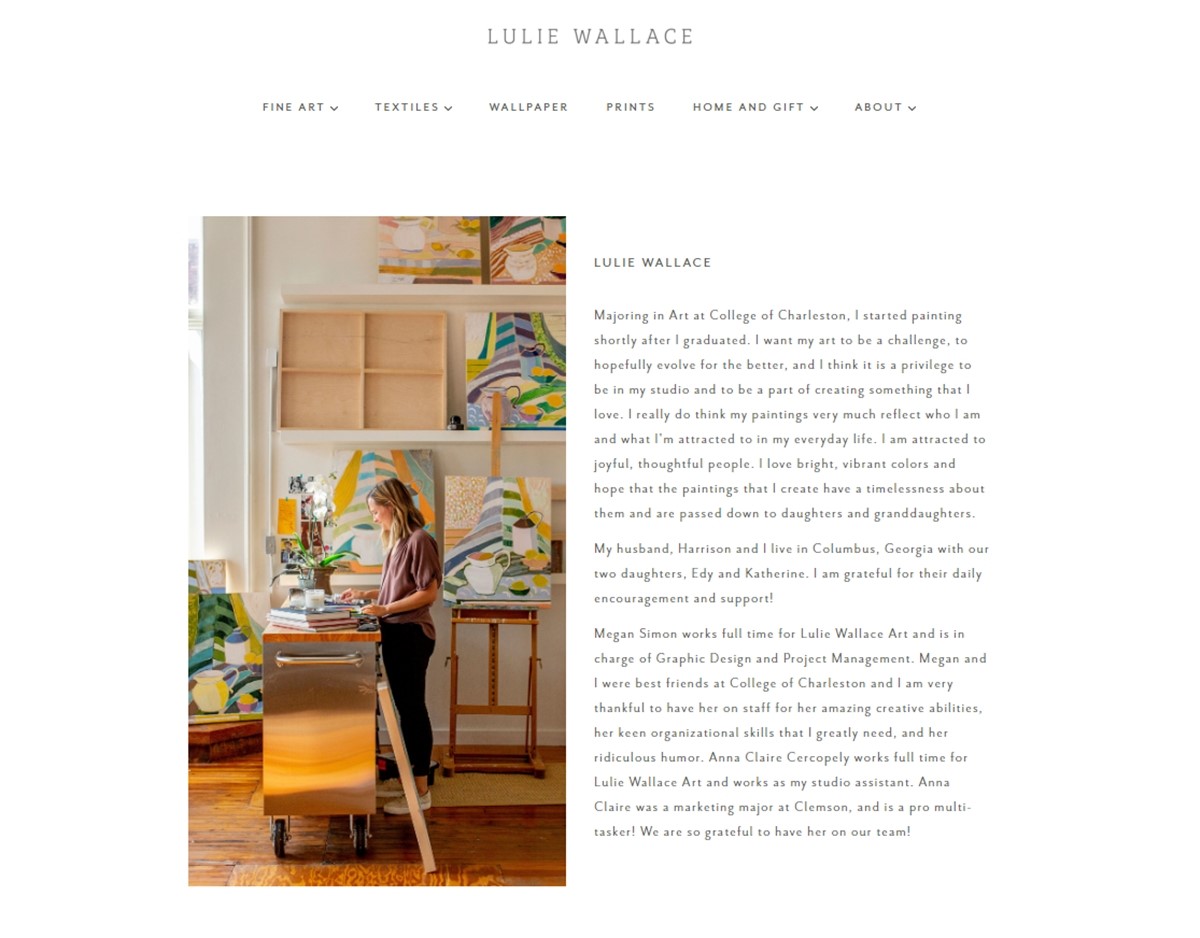 Finally, you can be the most valuable asset for your brand. The story of how you started, the dedication that you put into each product, the passion that you deliver through the making process, these are all great elements of a great homemade business.
So, take advantage of your social profile or page. Make it the heart of your brand's marketing. When customers feel connected to your story and ideas, they are more likely to purchase from you. Learn from famous entrepreneurs on how they build their reputation, which leads to more sales for their brands. It doesn't have to be flashy with yachts and modern cars, you can keep it honest and simple just like yourself.
Check out Lulie Wallace - an artist in Georgia who turned her works into an online store with paintings, textiles and wall coverings. She shares all her daylight with these products on her Instagram account.
How to sell: Be yourself, that is all. Know your strengths and weaknesses, and share how you turned that into your products. People appreciate the heartwarming stories and your dedication will be recognized by your brand's followers. But remember, your product quality should go along with your statement.
Conclusion
There are now more options than ever for homemade artists to showcase and sell their products. You can make anything you like from dog hoodies to terrariums and there are plenty of customers to reach, with the help of the internet. With some research into materials, marketplaces, suitable marketing approaches, your home business can work well both logistically and financially.
I hope the article helped you find the right way to sell homemade products for your own passion. If you have any things to add, just leave them in the comment section and I will get back to you. And as always, best of luck on your journey!
New Posts
Stay in the know
Get special offers on the latest news from AVADA.