9 Push Notification Design Rules That You Should Follow
You have an unread message, your tweet is liked by your friend, your order is waiting for you - all this good news is brought by push notifications.
Push notifications are pop-up messages that inform you of something important (or not) and appear on your desktop or smartphone screen. It is an amazing marketing tool for increasing user engagement, building user loyalty, and increasing conversion.
The strength of push notifications is that they constantly remind users that they've installed your app. However, this can also be a drawback. Studies identify the main reasons for user dissatisfaction, and the top 3 of which are irritation, distraction, and absence of purpose. It turns out that as soon as you misuse this communication channel, users will leave.
It's vital to note a simple truth: push notifications are designed for people, not gadgets. So, how to make your push messages work? In this blog post, you'll find some rules on designing effective push notifications.
Let's get going!
Why should you pay attention to your push notification design?
Have you ever noticed the number of push notifications you receive daily from various apps? How many of those push notifications do you really care about?
To be honest, push notifications are a direct, effective way of communicating with users. But if you overdo it or send a poorly-thought-out push campaign, users will certainly disallow you to send them. They're endlessly customizable, to-the-point, and can deliver at the exact moment most beneficial for users. But if you use this too frequently, users will quickly get frustrated with the disruptions.
In the worst-case scenario, poor push notification designs can even have adverse effects on your app's user experience (UX). This can result in users turning off your notifications or even deleting your app forever.
In short, push notifications are marketing gold. But they are a design nightmare. So, how to find that happy medium of personalized, effective marketing but with a positive design that does not impede - and even complements - user experience?
Below are 9 essential rules that should be followed when designing a push notification.
9 push notification design rules that you should follow
1. Define an appropriate push notification UX framework
Quick questions: Under what context are you sending push notifications? How frequently, and what type of information will they be conveying?
In this case, it can be helpful to define what urgency level your push notifications fall into.
Users may be more well-inclined to receive high-urgency push notifications, such as alerts, error notices, and confirmations. These should be sent as soon as there's a need for them. On the other hand, lower-urgency information, such as status statements, affirmative messages, etc., can wait until a more appropriate time before sending.
If users feel that you're bombarding them with useless information or sending push notifications for the sake of notifications, it'll ruin your rapport with them. For instance, let's look at this long string of faux-affirmative nonsense that Poshmark sent to its users.
You're not only wasting your users' time, but in the future, if you do have important information to send them in a push notification, they'll likely swipe away without reading it.
So, the initial approach to push notification design needs classification on three levels: high, medium, and low attention. Following that, push message types need to be further defined by particular attributes on these three levels, whether they're alerts, confirmations, warnings, errors, success messages, or status indicators.
Once the notification attributes have been defined, it's time to create a taxonomy of the various push notifications that will make up the framework. The following is sourced from Toptal, which is by no means an exhaustive list. The notification types will differ based on the product, use cases, and other variables. For instance, some call a "confirmation" a notification that requires user approval to proceed with a destructive interaction. Some may use "confirmation" as a term for a success message.
High attention:
Alerts
Errors
Exceptions (system anomalies, something did not work)
Confirmations (destructive actions that need user confirmation to proceed)
Medium attention:
Warnings (no immediate action required)
Success messages
Acknowledgments (feedback on user actions)
Low attention:
Informational messages
Status indicators (system feedback)
Badges (often on icons, signifying something new since last interaction)
2. Avoid asking users to enable your notifications in the initial launch
Users who have just accessed your website or downloaded your app don't necessarily have a clear understanding of your value. At that point, your website or app hasn't gained their trust completely. They are not ready to enable your push notifications in the initial launch.
If you ask for their permission right from the initial launch, the immediate response is likely to click Don't Allow.
Instead, you should take advantage of the reciprocity principle and offer them some value first. This is one of the basic principles of human psychology, which indicates that when you give your users something, they get a sense of obligation to do something for you in return. That's why it is vital to add value to users before thinking about the possible profit.
If someone has installed your app, allow them to experience your app and ask them to accept your notifications only in a later session. For example, the Conquest mobile game allows its users to experience the app before asking them to enable push notifications. The app asks users to enable push notifications only after a play has experienced and leveled up for the first time.
If you do like FreePrints, chances are you'll lose your customers. As an app for ordering photos, FreePrints greets its first-time users with a splash screen that transitions into a Getting Started page. Before users get a chance to read its copy on this page, they are interrupted with a message asking them to allow push notifications. Some users might find it really annoying and click Don't Allow without hesitation.
3. Tell users what information notifications will contain
For some apps, such as social media or news apps, recipients can make reasonable guesses on the type of information they'll see in push notifications. But it's harder to guess the content sent by a retail or entertainment app.
By telling your recipients what notifications will be about, you can make them understand whether they need them while increasing your app's trustworthiness and perceived credibility. After all, you should be honest and transparent about your push notifications instead of trying to fool users into accepting them.
Be clear right from the start to increase the chance they'll accept your request.
Actually, most apps are still sending a message like Tasty below.
The Tasty app doesn't provide users with an explanation of the information that will be in push notifications. Users may be stuck pondering why Tasty wants to send them push notifications and whether it'll be content that they desire to see or not.
Instead, you should explain clearly as Night Sky does. This AR planetarium app explains what their push notifications will be about. By providing this information before asking recipients to enable push notifications, the app lets users make an informed decision.
4. Push the value
When someone starts using your app, they won't mind getting push notifications, as long as the value they receive is sufficiently greater than the interruption. But the problem is, you should deliver value right in your notifications.
Before sending a push notification, you'd better ask yourself, "Do our users need this information?" We know it may sound absurd, but some push notifications shouldn't ever make it to a recipient's screen.
Don't send notifications just for the sake of "engaging users." For instance, Facebook routinely sends push notifications inviting users to connect with someone randomly suggested or to "Find more of your friends on Facebook." Actually, this is a poor attempt to entice users back into the app.
Besides, don't push information that your users can't use. An effective push notification is always useful to the user. If your notification is not helping your users (like in the Spotify example below), you're sending no value to them.
5. Share relevant, personalized content
Personalized content that can inform, inspire, and delight is a critical component. Sometimes even a small detail, like adding the recipient's first name, can help your push notifications perform better (not to mention that in some cases, it's up to 4x better).
However, being personal doesn't mean just adding the recipient's first name in the message. Personalizing your push message ensures that users receive information that is relevant and valuable to them.
Users appreciate content that is related directly to their personal interests. The best way to craft a personalized notification is good-old user data analysis.
One typical example of personalized push notifications can be found in Netflix apps for Android and iOS. By using viewing data, Netflix presents recommendations that feel tailor-made. Instead of sending every user a notification any time a new season or show is released, Netflix tracks the specific shows that someone has been watching, and then only sends a push message to a user when one of their favorite shows has a new season available.
The result? Netflix users receive personal and relevant information.
Therefore, when designing push notifications, pay attention to your product usage data, along with any other information you've collected about your users.
Besides, it's also recommended to allow users more control over the relevancy and frequency of notifications. Maybe people could specify the max number of notifications they'd want in any given time period, or maybe they could require some min importance for events that triggered a push notification. The latter feature may be difficult to make usable, but it'd be very useful in domains where it is easy for users to specify importance.
But studies show that most users don't mind customizing their systems, even when customization would help them substantially in the long run. So, allowing them to modify their preference settings is no excuse for pushing too many (or even too unimportant) notifications to people who stick with the default settings.
6. Don't send burst notifications
Imagine if someone rang your doorbell repeatedly, you might be frustrated. This is the effect that burst notifications may have within an interface.
Receiving many push notifications in a short interval can overwhelm and irritate users, which causes them to turn off your notifications (or, even worse, delete your app). Besides, repeated push notifications may appear unprofessional and sloppy, leaving a lasting negative impression on your users.
That's why we mentioned right from the first rule that you should define what urgency level your push notifications fall into.
Plus, rather than fill your user's screen with several notifications, send fewer push notifications in a meaningful way. In case you want to send more than five notifications at once, just combine them into a single message. Shift your focus to quality over quantity, and you can be sure to see improved user satisfaction.
Instead of doing like Poshmark above, try combining your messages like Instagram.
Instagram bundles its notifications when several users like your photo. Instead of sending 11 separate push notifications, Instagram designs to send one with the names of two users and a numeric account of the others.
7. Link to a valuable action
Most push notifications are disconnected from the product experience; instead, they lead generically into the app. Tapping them only drives users to the navigation menu rather than start a valuable action.
It's essential to connect push notifications to your target page or call-to-action button. Busuu, a language-learning app, is a good example that follows this rule. When users receive a push notification and tap it, they're guided to a specific and relevant page - the logical next step in the user journey.
8. Make it easy to turn off notifications
There are various reasons why users decide to turn off your push notifications, such as:
They receive too many notifications
Your content is less relevant or necessary to them than it once was
They find your notifications distracting
They have no interest in receiving messages from the brand in question
No matter the reason, you should never make it difficult to turn off your notifications. If you try to hide this functionality from users, this will decrease trust in the company and app, and provide users with more reason to delete your app.
It should be straightforward and quick to turn off your app notifications. Let your users edit their notification preferences within your app, so they're not forced to go to their phone's native settings. In addition, place this functionality in the Settings section of your app in order to meet your users' expectations and ensure findability.
9. Test it rigorously
Want to make your great push notification even better? Test it!
A/B testing is incredibly helpful for discovering what message works the best for your users. For example, approaching Valentine's Day, 1-800-Flowers prepared two different messages for the A/B test. They tested two versions of one push notification to a small sample of customers who had added an item to their carts but hadn't completed their purchases.
The first push notification was a simple reminder, while the second one had a 15% off promotion code.
Contrary to what was expected, the first push notification - the version without a promotion code - performed better. The notification without the promotion code generated 50% more revenue, as well as resulted in fewer app uninstalls than the one with the promotion code. This is a typical example of why testing is so important.
Design your push notification campaign with AVADA Commerce
If you find it challenging when designing your push notification campaign, welcome to AVADA Commerce!
AVADA Commerce is not only an expert in email & SMS marketing, but they also prove themselves in push notification marketing. Although push notification marketing is a new feature in AVADA Commerce, it quickly attracts a lot of attention from marketers.
With push notification marketing in AVADA Commerce, you can:
Design easy-to-follow push notification campaigns
Take advantage of its ready-made push notification templates
Easily add rich media (i.e., images, GIFs) to your push message
Show your push notifications on different devices, such as Windows 11, Mac OS, and Android
Schedule to send push messages at the right time to the right people
Measure your campaign performance with in-depth reports
No need to worry if you don't know where to start with push campaigns, because the AVADA Commerce team is always willing to help you. With a lot of experience, the AVADA team can help you design a cost-effective and high-converting push campaign. So, don't hesitate to give them a nice try!
The bottom line
That's it for push notification design!
With these 9 push notification design tactics, you're now confident to build your push campaigns. Don't forget that push notifications are an effective communication channel only if you design it well. If you misuse it, your users will leave your business immediately.
Contact us if you want to get free advice, and happy sending!
New Posts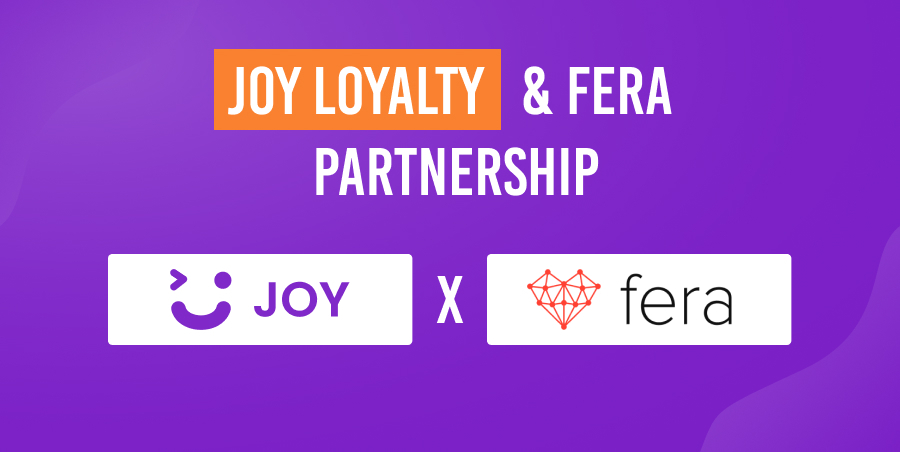 Subscribe
Stay in the know
Get special offers on the latest news from AVADA.
40k
subscribers has been joined!
Earn $10 in reward now!