Oberlo Shipping Time: Is it Too Long Shipping Times?
When it comes to dropshipping, delivery times are among the deciding factors for your customers to make a buying decision on your store. It's important to know what shipping options are available for dropshipping with Oberlo, and what is Oberlo Shipping time. Now, let's get into it.
How to check available Shipping Method:
Most suppliers on Aliexpress provide drop-shipping merchants with several options to deliver products to their customers. Each delivery option has its own shipping time and cost, so to provide your customers with estimates of shipping times and prices, you need to check the available shipping options for each product.
Fortunately, it's not hard to find this piece of information; it's available on all product pages on Aliexpress. On any given product page, click on the shipping method under the Quantity section.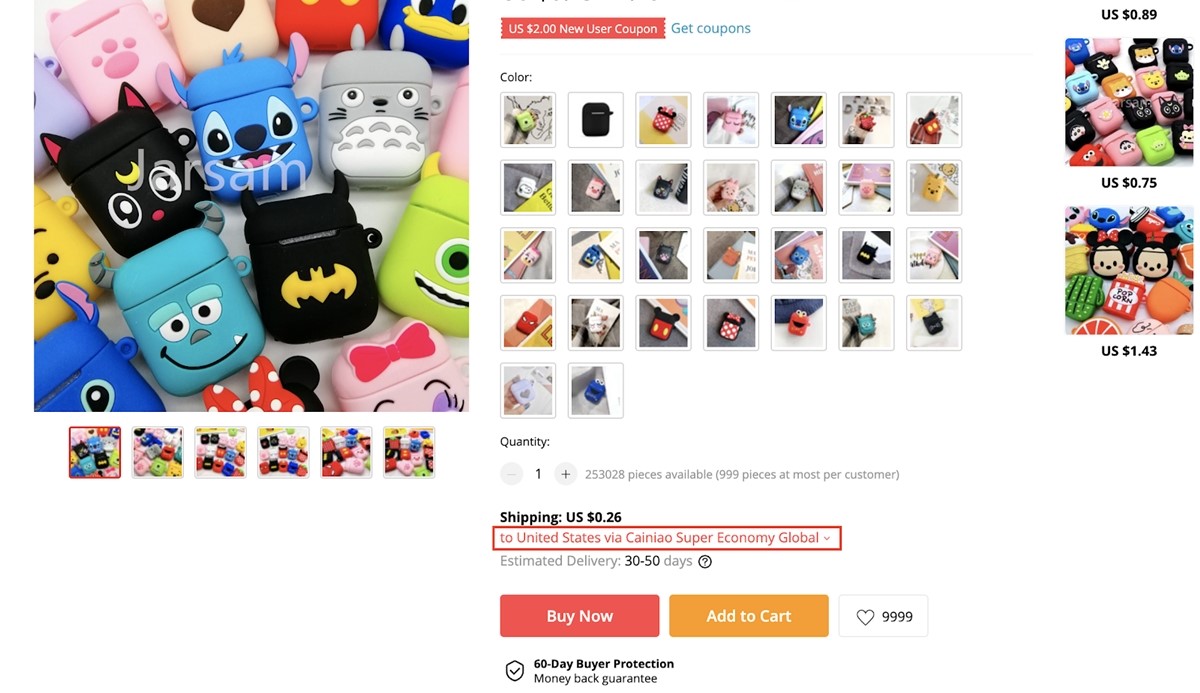 A list of different shipping options will show up for you to choose from.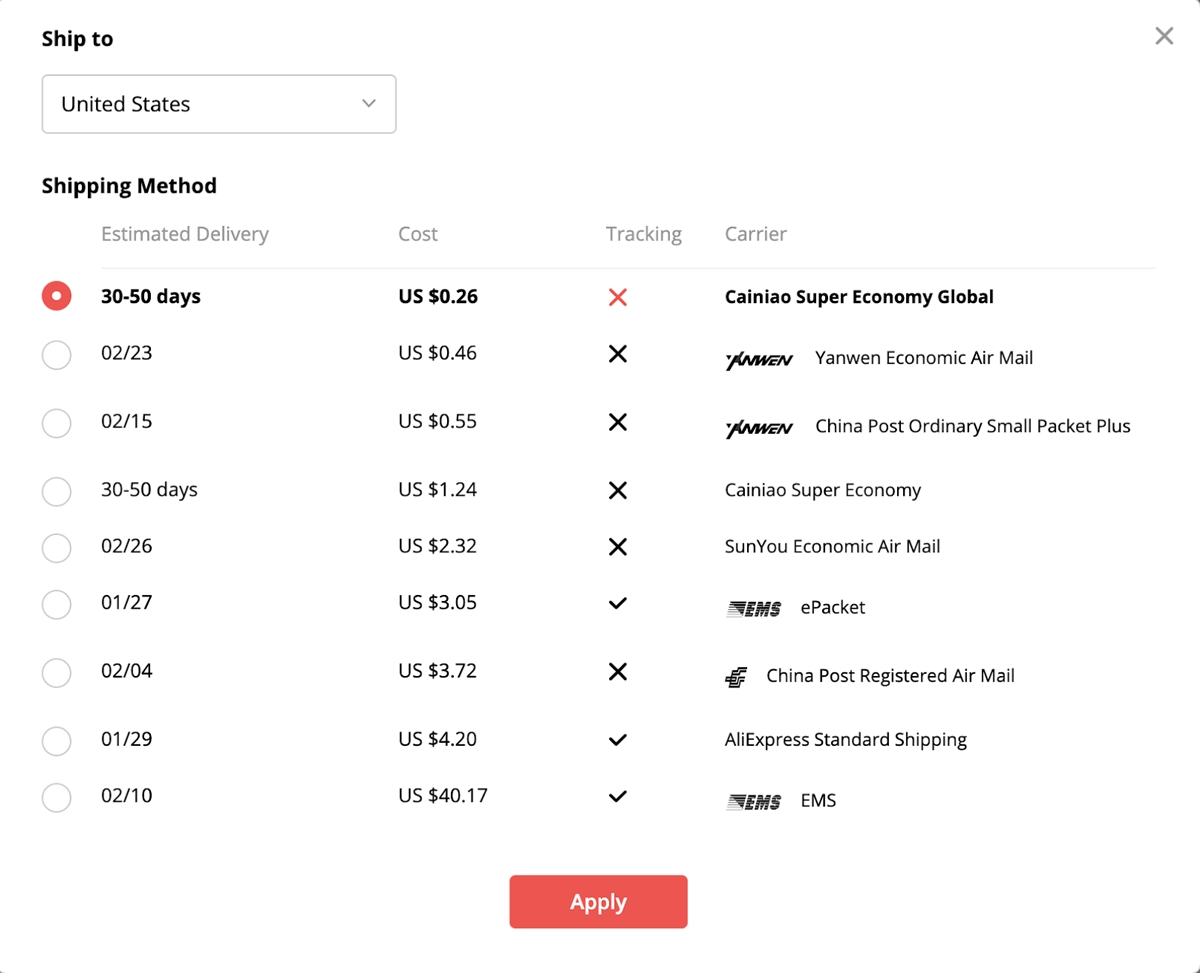 Oberlo's most popular shipping options explained:
You will get to choose the shipping option manually when you process your customers' orders. However, selecting the shipping option every time you receive an order is time-consuming. Instead, you can set up a default shipping method for all orders in your Oberlo settings.
You can go to Settings > Suppliers > Default shipping method to set up your default shipping option.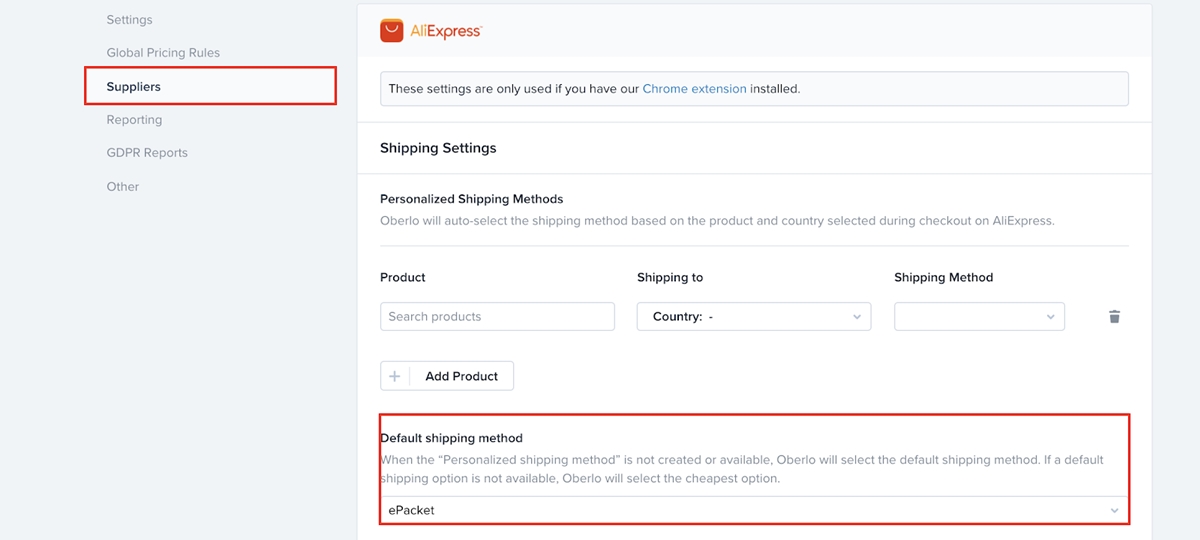 Here is a breakdown of all of the popular shipping options for Oberlo:
| Shipping Method | Shipping Times | Shipping Costs | Countries supported | Additional information |
| --- | --- | --- | --- | --- |
| China Post-Standard/Air-Mail | 20-50 days | Free/Cheap | Worldwide | Tracking codes can be provided or not. |
| ePacket | 15-30 days | Free/Cheap | See here. | Arguably the best shipping option for dropshipping businesses as it creates a balance between shipping times and costs. |
| UPS/DHL/FedEx | 5-15 days | Expensive | Worldwide | You might get free shipping from the supplier for expensive products. |
| USPS | 2-15 days | Free/Cheap | The US only | This option is only available for products shipped domestically within the US. |
| Aliexpress Shipping Standard | 15-45 days | Cheap | Worldwide | N/A |
When is your order shipped out after payment?
After your customer places an order with you, you need to purchase that item from your supplier. Oberlo makes that easier for you by automatically adding the customer's item and shipping details to your Aliexpress checkout. Despite that, you need to process the payment manually to ensure that your customers will receive their order.
After you have paid your supplier for the order, they should ship it out to your customer within 2-7 days.
What shipping option should you choose, and why?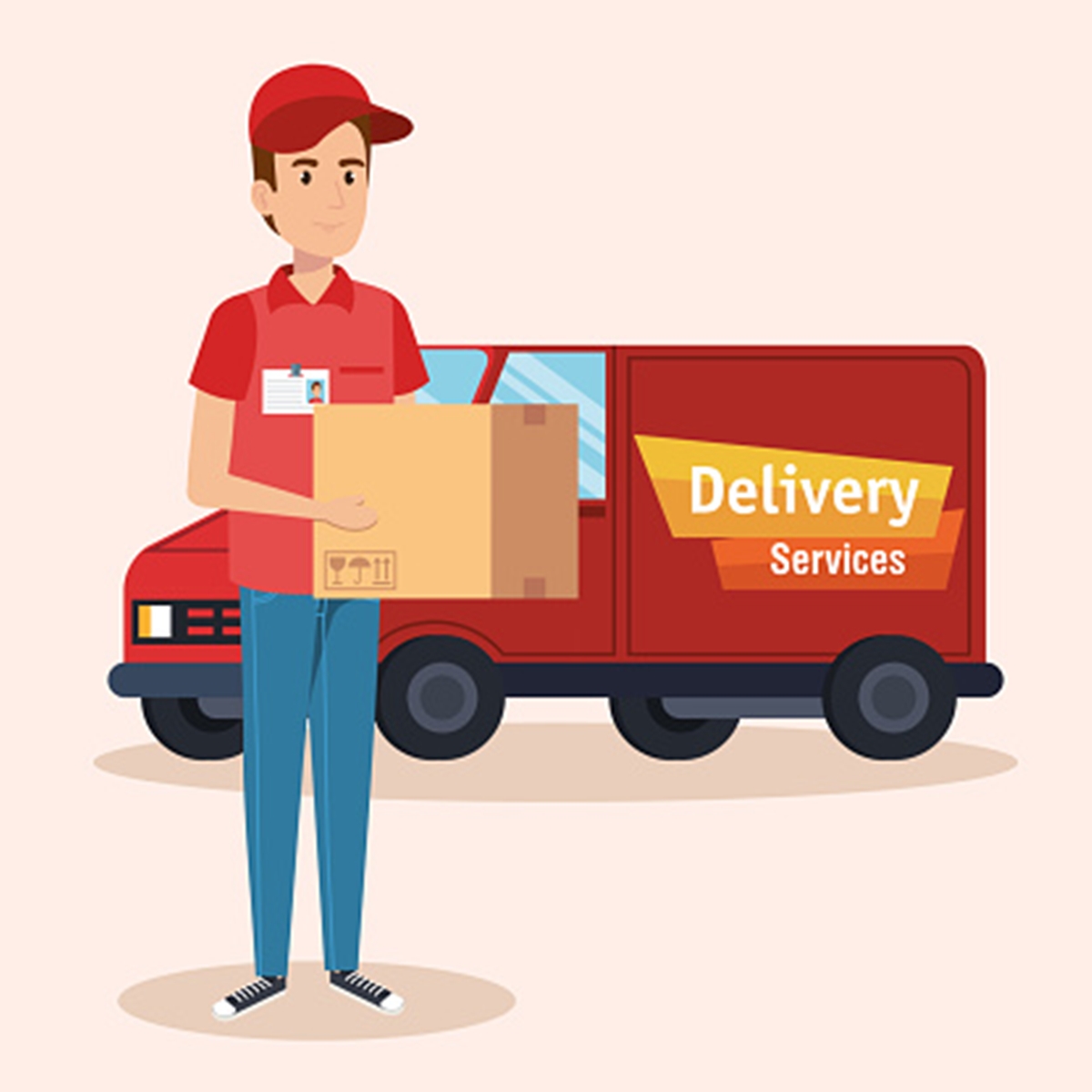 So, among all of these options, what shipping option should you choose? The answer is ePacket. Here's why.
Relatively fast shipping for the paid costs
When you use Oberlo to dropship, your source of products will be Aliexpress, as this is the only marketplace that Oberlo supports. Most suppliers on Aliexpress are based in China, so shipping costs are generally expensive as your package has to go all the way from China to the US.
The ePacket option is the only option that creates an acceptable balance between shipping times and costs. The Aliexpress Shipping Standard option is cheap, but the shipping times are too long, which can discourage your customers from buying at their checkout. UPS, DHL or FedEx is fast, but shipping costs will be over the roof. The main point of dropshipping on Aliexpress is the low-cost products you can source from China, if shipping costs are too high, that eliminates the benefit.
Although ePacket shipping times are still much longer than the fast options, they are often acceptable for the customers. This shipping method was, in fact, created especially for dropshipping businesses.
Order tracking
Another benefit of using ePacket is that you can track your orders. ePacket carriers provide tracking numbers for all parcels they deliver, and you can get this number from your supplier. In dropshipping, having a tracking number is very valuable because your customers might want to know the location of their order. This also eliminates your customers' worries about scams as they can know whether their order is being shipped.
As just mentioned, when you choose ePacket as your shipping option, your supplier will provide you with a tracking number that you and your customer can use to track the parcel on sites such as 17track.net and ePacket China Post.
If you sign up for either the Basic or Pro Oberlo plan, you will be able to see the shipment status at once when you view an order.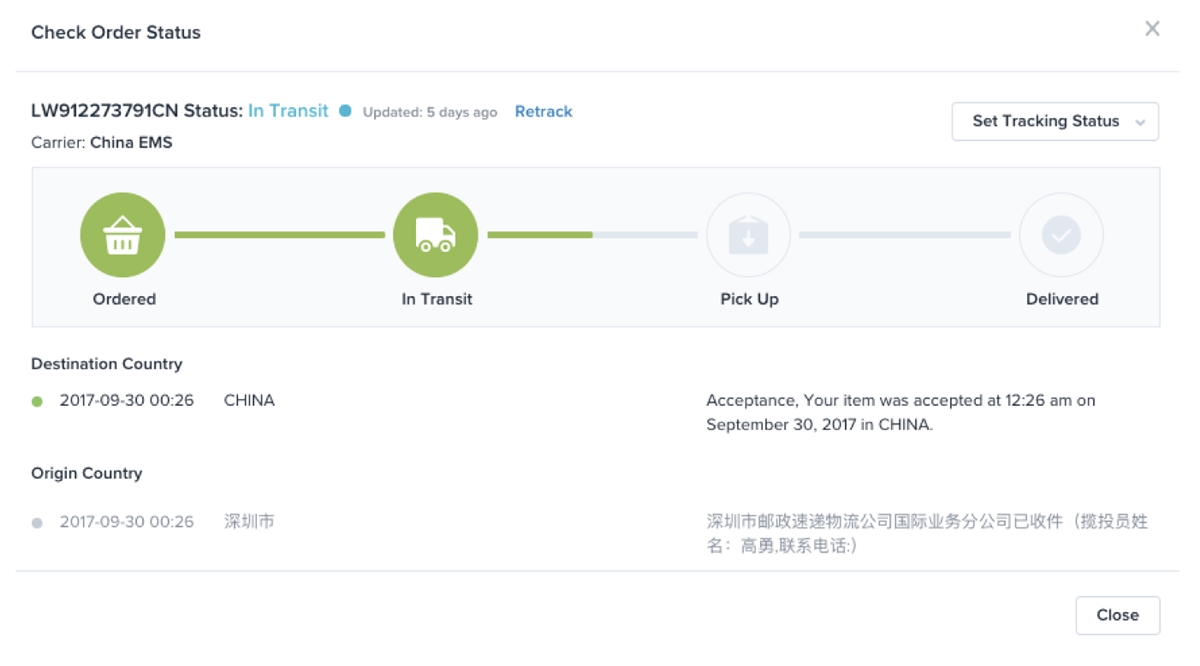 You can find the tracking code of a given order by going to Oberlo > My Orders. You will see the code next to your fulfilled orders.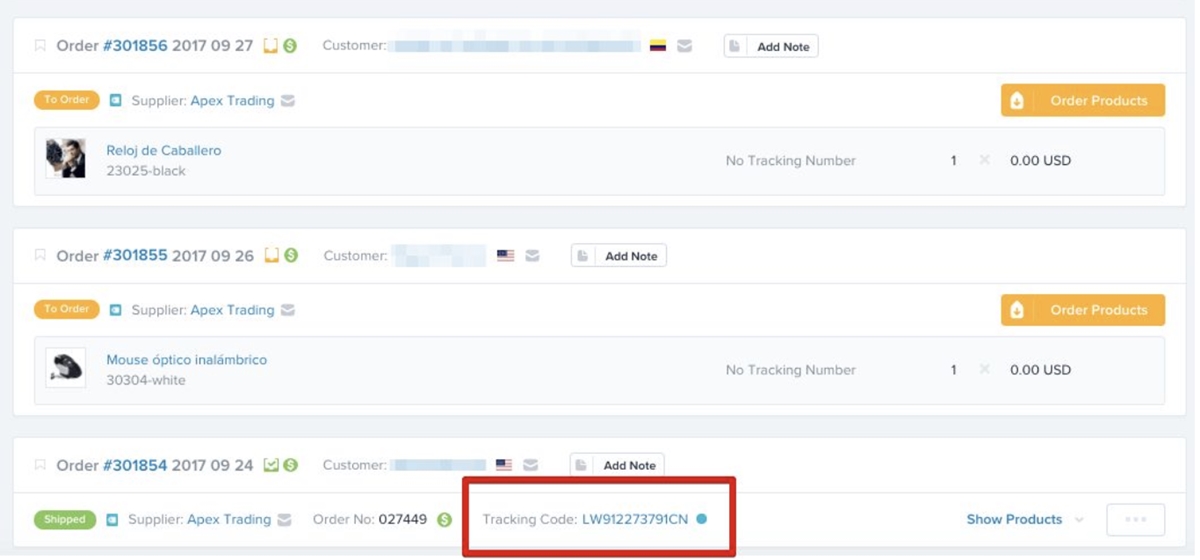 Why long shipping times don't really matter in dropshipping?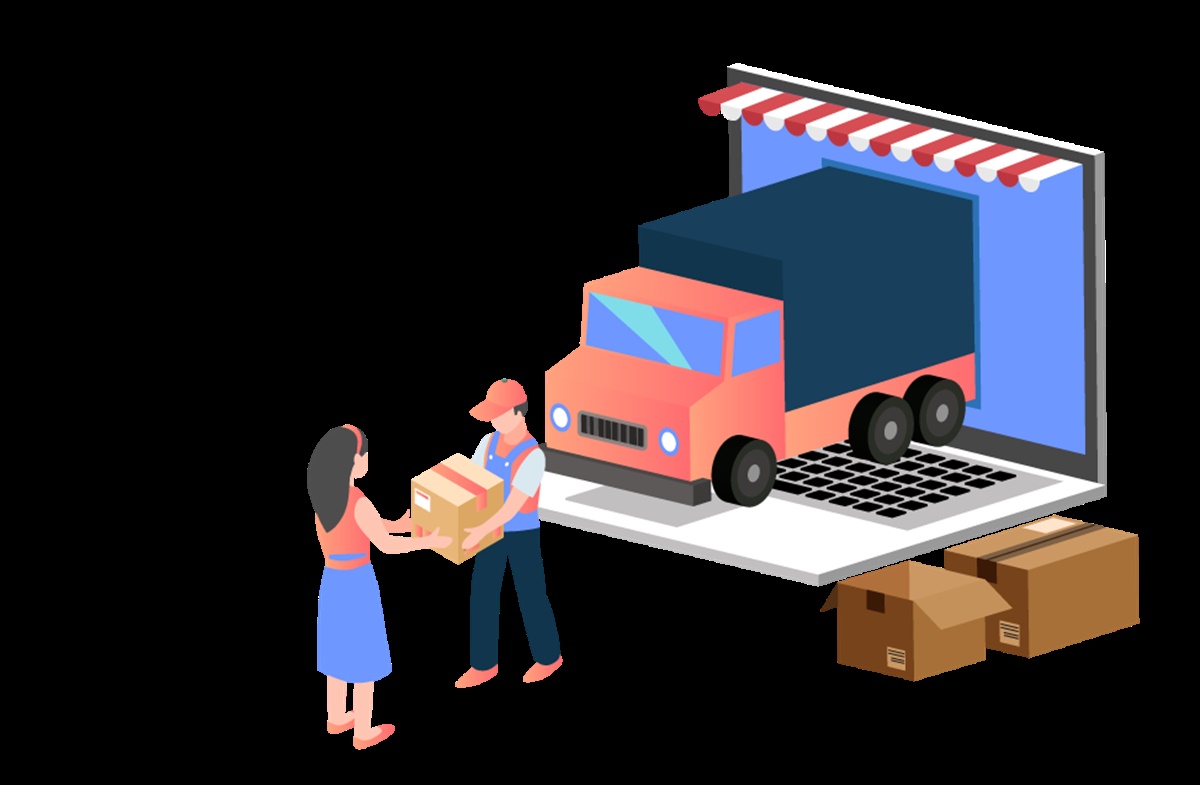 Although your supplier can deliver orders to your customers within 15-30 days with ePacket, that is still relatively a long shipping time compared to US domestic shipping which is often 2-5 days.
But, in the case of dropshipping, long shipping times don't really matter, and they do not stop customers from buying. Here's why.
Most dropshipping newbies don't understand how a business with long shipping times can survive as morden customers are getting less and less patient than ever before largely due to the rise of Amazon. They might think to themselves, "Why would one wait for two to four weeks to get something from a dropshipping business, while they can buy that same thing on Amazon and receive it the next day?".
They are not unreasonable to think that way because we, as online shoppers, love fast delivery. We want to get what you have paid for right away because that spares us the worries of what if the order is not arriving, or what if the product is not as advertised, etc.
However, if this is how you think about long shipping times in dropshipping too, there is a misconception behind this thinking. You need to realize that people who buy from Amazon are completely different people who buy from dropshipping businesses, and their psychology and expectations are different.
When it comes to buying from Amazon, customers look for what they want to buy using the Amazon search tool. They already know what they want to buy in their minds, and they also compare the same items from different sellers in terms of features, designs, prices and shipping times before making their buying decisions. During this comparison process, the customer will form a perception of what long shipping times are like for the product that they want to buy, and they would choose the shortest.
On the other hand, people don't buy a dropshipping product because they have held an intention of buying that product, they buy out of impulse. Buying out of impulse means the customer sees your ads and the product that you're selling, and they make an instant decision that they want this product, and they buy. There's no comparing features and shipping times. They will make a buying decision if they feel that the price is good and the shipping time is acceptable.
Another benefit of buying from dropshipping businesses that appeals to customers is that the price is generally better than buying from Amazon. The reason is dropshipping products are shipped directly from the original supplier, so there are not several layers of distributors in between that can add up the markups and increase the price.
With this low base price, you can mark up your profit higher, and this higher profit margin can make up for the lower conversion rates due to long shipping times.
For these reasons, dropshipping from Aliexpress is very different from selling on Amazon, so you can't compare these two models as they are the same. Stop worrying about long shipping times, and start building a great dropshipping business now, because long shipping times don't matter as much as you think it does.
How to deal with long shipping times: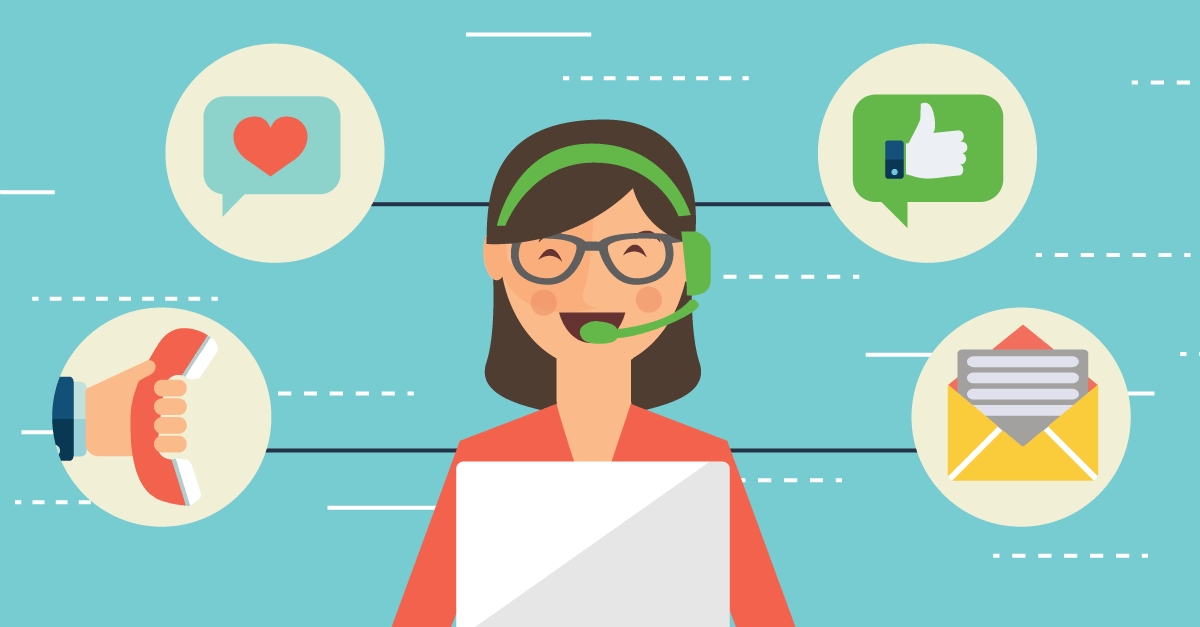 While shipping times won't have a big impact on your dropshipping business, there will still be complaints, and one particular part of your operations has to deal with them from time to time; your customer service.
Show your customers that you understand long shipping times bother them
While your customers are waiting for their orders to arrive, they might get impatient and send you emails frequently to ask where their items are.
But, you shouldn't worry too much about this. When a customer sends you an email asking about the location of their order, what they actually want to get from you is a nice reply that can calm them down and reassure them that their orders are on the way.
If the package is not arriving while the shipping time exceeds the 15-30-day threshold, you should contact your supplier and see if there's any problem. If the package is not arriving within the 15-30-day threshold, and your customer reaches out to you, just tell them that it's normal that their order is not arriving, and they just need to be patient.
The punchline is when you truly care about your customers and provide them with great customer support, they will be much more willing to accept long shipping times and be happy about them.
Make it clear about shipping times in your product copy
Another important thing that you need to do is publishing shipping times clearly in your product copy. This is so that your customers know what to expect before they place their orders, and once they do, they have accepted that they will have to wait for 15-30 days. Also, when you do this, you don't owe them a refund if they demand one due to shipping times.
Here's an example of a shipping disclaimer that you can use: "Some of our most popular products can take 2-4 weeks to arrive, so we want to make sure you know this, and hope that you're willing to accept it."
If your customers pay with Paypal, they might try filing a Paypal claim, but if you publish this shipping disclaimer beforehand, you will win the dispute. It's important to be upfront and clear about shipping times, so you won't run into trouble because of them later. Put your disclaimer in bold or in color, so your customers won't miss it.
Final words
I hope this article has given you a clear understanding of Oberlo shipping time. If there's any aspect regarding this topic that I have not addressed, please leave a comment below. :-)
New Posts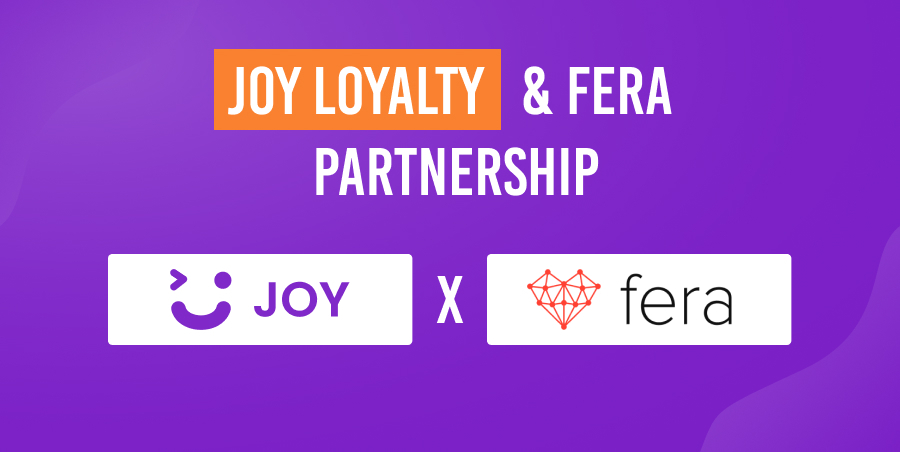 Subscribe
Stay in the know
Get special offers on the latest news from AVADA.
40k
subscribers has been joined!
Earn $10 in reward now!