Narrative Shopify Theme Review - The Best Free Shopify Theme?
As one of Shopify's most unique free themes, the Narrative theme focuses on visual storytelling. Its layout is defined by captivating graphics and sophisticated typography in each of its four distinct styles. Additionally, this theme looks well on tablets and smartphones, which is a testament to Shopify's commitment to creating mobile-friendly designs. In this case, form and function go hand in hand.
Using the Narrative theme, you can explain the story behind your items. Each photo has a place where you can put a large shot and describe it. So, if you have a product for sale, you can photograph it from several angles and convey a narrative.
In addition, Narrative is a theme that may be completely customized. As a result, organizations will be able to quickly and easily change this template to their own needs. Check out these features to determine whether they're suitable for your e-commerce site.
Shopify Narrative Theme: A Quick Overview
Templates for the Narrative theme are available in three alternative color schemes and section layouts. It is divided into three distinct sections: light, warm, and cold, respectively. All three of these themes contain similar elements, yet some are unique to a certain theme.
There is a branding section at the upper center of each page. The menu button is on the left, while the shopping cart icon is on the right. All three versions have a slider below the brand name that is set to full width.
Light and Cold Styles
Instead of images, a video can be used as the slider image in the Light and Cold designs. Like gadgets, this is a wonderful way to show off things that need to be demonstrated. Because the video slider is set to automatically play, you'll want to have a long enough video to avoid annoying the site visitor.
You can change the call to action button in that video. This button links to a certain page. The text that appears above the video in the video slider can also be an option. Images and text that are comparable to the Warm style can be found after the slide. We will examine this style further down.
Warm Style
You can only use still photos in your slider in this style. Carousel menus are one of the best features of the slider since they allow you to display a sequence of menu selections. Carousel options are displayed by swiping across the carousel, which does not move.
Clicking on that link will take you to the menu page you requested. A photo of your product is displayed beneath the slider. You can add a product description or a story about the photo to the text to the right of that.
For the most part, the absence of a price tag area on your home page is acceptable. Add a place for embedding a video after this photo. If your customer clicks on the video, it will expand to fill the entire screen. If the consumer scrolls down the page, the video will be automatically resized.
Features of the Narrative Shopify Theme
When it comes to small enterprises, the Narrative theme is the best option. As a drop-shipper or e-commerce business owner, it is great for you. In contrast to other themes, this one doesn't offer a style for displaying large product catalogs. You can add as many goods as you want with this theme, but keep in mind that you can only tell one story at a time on your landing page.
Let's have a look at some of the most important aspects now.
Customization
The narrative has a wide range of choices for customization. User-replaceable chunks of content make up the template. However, because it's designed for retailers with limited inventory, the catalog takes center stage.
Variation labels and interactive suggestions are only two of the features included in the theme's Product Pages. It's possible to allow customers to filter and sort products using the Collection Pages. Nevertheless, because the theme relies so heavily on full-screen visuals, there is no mouse-over zoom option.
Visual Storytelling
The theme was built to help you to showcase your product's top characteristics and attributes through a large number of photographs. The landing page is a narrative page that tells the tale of your product from beginning to end.
Let's imagine you're trying to market a speaker. Put a picture of the speakers, buttons, and USB hub in the photo section, and then describe it in the text box that appears once the picture is uploaded.
Hero Pages
Sliders, often known as hero pages or banners, allow you to replace photographs with movies. Videos are more effective than photographs in conveying a message, and they can increase the amount of time your customers spend with you because they are more likely to watch the entire film.
Menu Navigation
With this theme, you'll find the menu navigation panel on the left-hand side. You can't put this at the bottom of your website, in the center of the page, or at the top of the page. This is how it was designed by the designers because they care about the user's experience.
Customizable block quotes can also be used to split up images. Share everything from value propositions and customer testimonials to blogs and inspirational quotes, on your website.
Slideshows
This presentation is vertical, which is unusual for slideshows. Toward the bottom of the website, there is an area where customers can only scroll through products in that sector. There is a large photo on the left and a vertical slideshow of numerous products on the right in this section. The theme will direct users to the product page if they click to see it.
Wide Layout
The middle of the screen has been a common location for many storylines. That's not how this one works. If you've got a lot of space on your page, you can use it all. A huge photo format does not detract from the overall quality of your page.
Cart Features
By clicking the cart icon in the top bar, where the cart appears to the right of the screen, your store's visitors can access and change their cart without going to the cart page directly. This facilitates the creation of a more efficient shopping experience, allowing customers to make purchases in fewer steps rather than becoming fatigued and departing your store.
Instead of sending a separate email with detailed instructions regarding their order, this box on the basket page lets your customers provide you with that information directly. As an example, they might ask you not to attach a receipt to the item because they plan to give it to someone else.
With this button, customers can quickly add an item to their shopping basket and be taken directly to the payment page, which is another way the Narrative theme helps improve sales. As a result of their discovery that a more streamlined purchasing process increases conversion rates, Amazon came up with their proprietary 1-click buy button as an inspiration for this new feature. I appreciate that Narrative provides it as a premium Shopify theme, as it's becoming more commonplace.
Customer Support
Shopify's Narrative Support is a free theme; however, you can find a lot of helpful material on how to set it up and use it in the theme's documentation. For assistance, you can also reach out to the support team, but don't anticipate very rapid service for a free theme. However, because Narrative was developed by Shopify, you can count on it to have regular updates and be of great quality.
Examples of stores using Narrative Theme
The distinct design of the Narrative Theme is well-liked by a large number of companies from all sectors. Narrative, one of Shopify's free themes, has been used by a wide range of companies.
Narrative is used to promote Drizzle Honey's bee-friendly, raw honey. Vintage-style images abound on this platform. In between, block quotations frame client testimonials. Drizzle Honey adds credibility to its goods by altering the theme's color scheme and text.
Leather goods from Crazy Horse Craft are advertised through image and text overlays. The powerful font used in their logo contrasts nicely with the more subdued typefaces used by Narrative. As a result, the graphic design combines elements of the Old West with the sleekness of an e-commerce site. Grid product displays, fixed navigation, and newsletter signups are all features of their website that make it simple to get around.
For Narrative, Sweet Tooth Hotel does not use neutrals, which is characteristic of the genre. Instead, the hotel uses vivid images and extravagant pink touches to promote its brand. In addition to blogs and galleries, the business uses newsletter signups to keep customers engaged.
Narrative Theme - Pricing
Because it is a FREE Shopify theme, the Narrative Theme, your company can save money on its web presence. So go ahead and give it a whirl!
Why should you use Narrative Theme for your Shopify Store
Many benefits can be gained by combining all of these features. Additional features have been included by the theme developers to help you build your business.
Mobile Responsiveness
Whether or not the user is on a mobile device, the theme is aware of this fact. Since the theme is mobile-friendly, your site visitors will have an easier time browsing your Shopify store.
Customizable Content
There is no need to adhere to the structure of the theme; you can remove or add parts as you see fit. A vertical product carousel can be removed if you don't want it. This feature allows you to alter the length of your landing page to better suit your company's needs.
Features for Marketing
Visitors can click on the social networking connections provided by Narrative Theme, which are displayed as icons on the site. Your brand's social media channel will be accessed if they do this. This is how your site visitors may spread the word about your content. Use the Shopify email subscription form in the footer section as well.
A blog page, an essential part of every website, is included as well. You can offer useful and interesting material to help your customers have a better shopping experience, increase customer loyalty, and enhance your brand's credibility in your niche. With a blog, you'll be able to obtain free traffic from search engines if you employ SEO correctly.
Pros and Cons of Narrative Theme
Pros
Owned and operated by Shopify
Updates are free.
Unique when it comes to selling a single product or a tiny catalog.
This is a good option for medium- to high-ticket items.
There are a number of handy features that can help increase sales.
It has four pre-installed styles to choose from, saving you a ton of time and effort.
Cons
Users have given this service a low rating.
Customizability and functionality are limited
Some alternatives to Narrative Theme to consider for your Shopify store
Minimal Theme
Using Shopify's Minimal theme reduces visual distractions so that you can focus on your items. Minimal is a fantastic choice for a corporation that doesn't want the design to detract from its products. Products are organized on a grid in Minimal's fashion layout. Searchable category pages and high-resolution product photos are included in the theme. Minimal is the perfect choice if you want a minimal and clean store design with a limited number of products.
Supply Theme
The Supply theme was created with large inventory businesses in mind. If you want to make your jewelry or fashion store's inventory more manageable while yet keeping it visually appealing, this is one of the greatest free Shopify themes around. Using either the "blue" or the "light" styles, users may swiftly scan through a huge number of products thanks to the grid arrangement.
Brooklyn Theme
For pop-up fashion boutiques, Brooklyn is one of the greatest free Shopify themes. With this theme, you have the option to choose from two different styles (classic and playful), and you may personalize the look to match your business. The product grid's layout is dynamic and changes based on the number of products being displayed.
Final Words
When it comes to small catalog stores, Shopify's free Narrative theme is an excellent option.
The Shopify Narrative theme is ideal for businesses with a limited product offering. It's clear that the template emphasizes the importance of storytelling in the sales process. As a result, Narrative is the appropriate medium for communicating your brand's story because it focuses on the product. Shopping is made more enjoyable with this device's immersive video and image displays, minimalistic design accents, and practical functionality. It's also free, customizable, and backed by Shopify's enormous support.
New Posts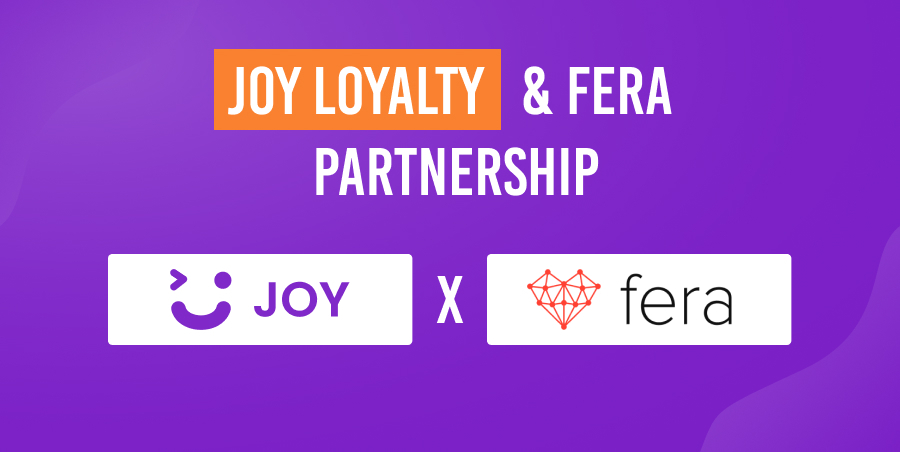 Subscribe
Stay in the know
Get special offers on the latest news from AVADA.
40k
subscribers has been joined!
Earn $10 in reward now!