Marketing Mix Strategy - A Complete Guide with 5 Simple Steps
A key concept you learn in your first marketing lesson is how to explain marketing using the four Ps, often known as the marketing mix. Although companies have used marketing tools to promote and sell their products since the dawn of time, the term "marketing mix" was only coined in the middle of the twentieth century to describe the overall strategy. You'll discover, though, that marketing encompasses far more than just a four-section marketing mix matrix after you begin your first marketing internship or employment.
However, establishing marketing teams around the marketing mix has an evident advantage. Effective marketing is a result of teams and individuals working together to market a product at the right time and at the right price. Additional efforts are necessary, but they all start with this marketing mix.
Learn about the marketing mix and how to create a successful marketing mix strategy for your own business in this section.
Table of Contents:
What is a marketing mix?
A marketing mix is a term that describes several different things. Using the marketing mix, a firm can receive the response it wants from its target market by using a combination of tactical marketing instruments that are within its control. Everything a firm can do to affect the demand for its product is included in this category. As a result, it's a helpful tool for marketing strategy and execution as well.
Companies can use the marketing mix to plan more process-driven and impactful campaigns. A company may make lucrative marketing decisions at every level by identifying and arranging the elements of its marketing mix. By making these choices, a firm is better able to capitalize on its strengths while minimizing its limitations. This makes it more competitive and adaptive in its market, and it also helps departments and partners collaborate more profitably.
Due to new technologies and other developments in marketing best practices, the constituents of the marketing mix have experienced numerous alterations since the 1950s. However, the essential parts of the marketing mix have not changed for decades despite certain additions or modifications.
Elements of the marketing mix
The main aspects of a marketing mix provide a well-rounded approach to marketing strategy when they are polished and synchronized. A good place to start is with the classic marketing concept known as "The 4 P's" of Marketing. Product, Price, Place, and Promotion are the 4 Ps' key building blocks. The 4 P's may not seem like rocket science, but whether or not a corporation can embrace and implement them can mean the difference between success and failure.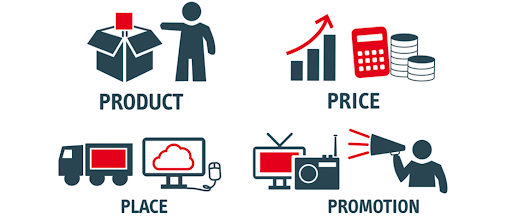 Product
A product is a service or good that is made available to satisfy the wants or needs of the customer. You can do anything you want, as long as you have the resources to do it.
Succeeding at the marketing mix's product element requires considerable research and development, identifying the demand for products, designing a product launch strategy and timeframe, as well as informing clients and salespeople about the product's purpose.
The product's life cycle must be considered by marketers to handle any issues that may develop while it is in the customer's possession. For instance, the first iPods had a battery life issue that became apparent after a certain time, and Apple had to find solutions to that issue.
Example: Coca Cola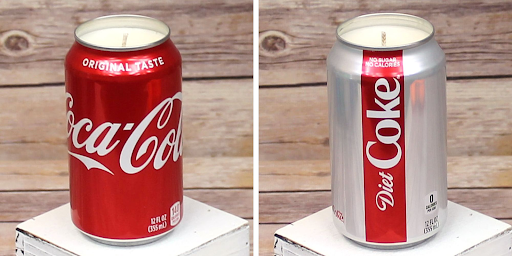 To address the needs of as many consumers as possible, the company offers a wide range of product lines. Whatever your preference, there's a Coke product for you. Whether you're trying to lose weight or just want a little more energy, there's a diet Coke or a coffee-flavored Coke.
Price
A product's price is the amount customers are willing to pay for it. Base costs (materials, production, and transportation) are included, as are expenses (rent, office supplies, healthcare, etc.). While it's important to keep an eye on your competitors, a successful firm will focus on what its customers are willing to pay for it. That's all that matters.
A company's pricing strategy reflects its market position, the speed at which it wants to penetrate the market, as well as its revenue targets and profit margin. In general, lesser prices allow for greater access, whereas higher prices appeal to those who want to be the only ones with access to the commodity in question. There are two ways to do this: either charge a premium above your production costs or at a lower price.
Example: Tom Ford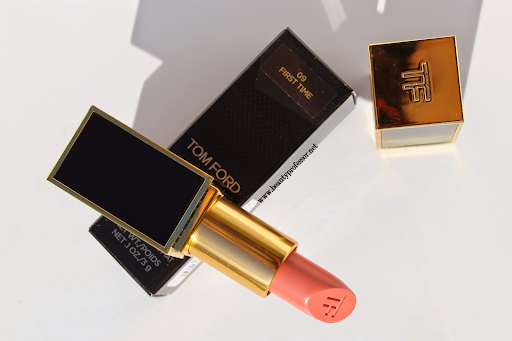 Tom Ford is a great example. Tom Ford Lip Color costs $200 on average, which is 4-6 times more than the average price of a common lipstick. Instead of being sold in markets or on small stalls, this item is typically found in shopping malls, showrooms, or other establishments that display merchandise. Here we have the high-priced strategy.
Place
The location where your product or service will be offered for sale is referred to as the Place. Physical venues, such as your store or a retailer through whom your goods will be resold, include tangible products. Distribution centers, transportation, warehousing, inventory management, and franchising are all included in this category. The various methods of purchasing your products, such as online or over the phone, can also be included.
Example: Hu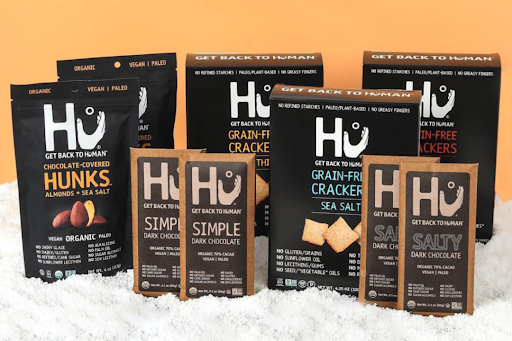 As an illustration, one of Hu's specialties is organic, paleo chocolate bars that are free of the junk additives found in many other brands.
Several big shops, such as Walmart, Target, and Whole Foods, have made the brand's products available. They have an Amazon storefront as well. There's always their website to turn to if the store's inventory runs low.
Promotion
Promotional activities are those that raise awareness and excitement about your product or service among your target audience. To communicate with potential customers, promotion combines the first three Ps: positioning, pricing, and timing. Its purpose is to make a product enticing to buyers.
Promotion includes both sponsored and organic efforts such as word-of-mouth, content marketing, and public relations.
Example: The Lip Bar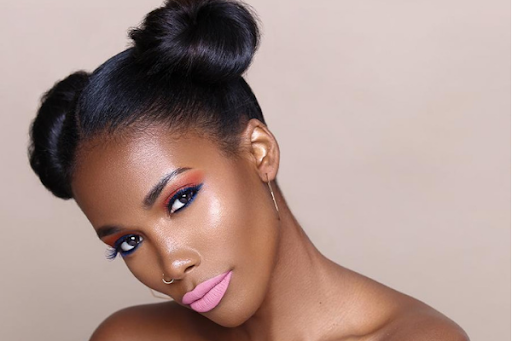 Beauty brand The Lip Bar uses celebrities and social media influencers to advertise its products. The company recently announced its entrance into Walmart stores and its nine newest items in partnership with beauty blogger Raye Boyce.
This collaboration with a Black influencer known for her love of lipsticks is perfectly in line with the Lip Bar's ethos, which places women of color at the center of its products. The company has a blog on its website, as well as a strong social media presence, with content that appeals to customers at all stages of the buying process.
Other components of the marketing mix
A company's marketing mix can be reduced to the four Ps, but new Ps have been added to the list as marketing's reach has expanded recently. The 7 Ps are sometimes added to the 4 Ps.
People: Your company's product would not exist without all the people who are engaged in its development, production, distribution, and sale. Your store's employees, delivery drivers, and sales representatives, among others, leave a lasting impact on customers.
There are several ways a firm and its customers can work together to make sure a product gets to its intended audience. It's a road map showing how the company and its products can be found by customers. It's a road map for the company's activities, not merely a means to an end.
Physical evidence: If your product is a tangible item, consumers will pay attention to all of your marketing materials (such as packaging, business cards, brochures, and corporate branding). These observable indications, on the other hand, are linked to an intangible product.
How to develop a successful 2021 marketing mix strategy
Because the marketing mix includes aspects from across your department – and even your company – it's critical to develop a marketing mix plan for each new product you introduce or your entire firm. Follow these procedures for a well-rounded marketing mix.
Determine the market you want to target
This exercise's sole purpose is to help you market and, ultimately, sell your merchandise. Therefore, the client should be at the center of any debate about the product, pricing, promotion, and where it is sold. To truly put the needs of the customer first, you must first get to know them.
Learn as much as you can about your present or potential consumer base by conducting customer research. Making one-page buyer personas that include the essentials of your ideal consumer is helpful to many marketers. So who are these people? What motivates them? What issues are important to them?
Discovering your target audience will help you have a better understanding of how they interact with your business.
In what way are you able to help your target audience?
Exactly what is standing in the way of finding a solution to that issue?
Do you have a solution to that problem?
Which competitors do your ideal customers find the most enticing? What are your thoughts?
What entices your ideal client to make a purchase?
Participate in product development and market research
For your marketing efforts to be successful, you need a product that people will want to buy. Ascertain that it's well-developed and that your staff can discuss the advantages and background of it.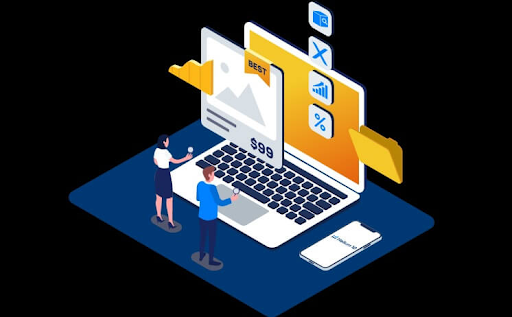 This step should incorporate best practices such as conducting market research to better understand your customers' wants and needs.
Investigate the demands of your current clients to determine which areas need improvement in your current offering.
Tracking market trends to determine if there is a demand for your product.
Investigating the opposition.
Collaborate with your product team during the product development process to guarantee that it fits your customers' individual needs.
Current consumers can help you determine how well your product or service is meeting your customers' needs and if it is genuinely solving their problems. By taking these steps, you'll ensure that you're doing everything possible to identify and solve your customers' problems, laying the groundwork for the successful launch of your product.
Choose a pricing strategy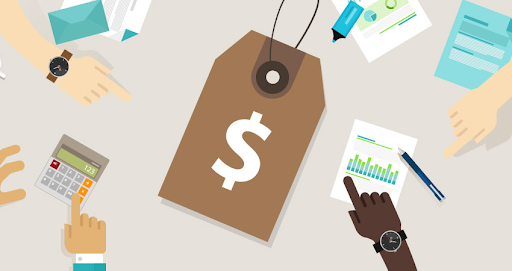 The process of choosing a price point is extremely complex, and we've dedicated an entire guide to it. Most of the questions in this section can be answered based on your market knowledge gained via research. You'll also have to think about your expenses to get the most out of your sales and profit. At this point, you have the option to:
Determine the ideal selling price by speaking with clients (or using previous market research).
Develop the product with the product team in a cost-effective manner to achieve profitability at your target price point. Work with them.
Visit financial professionals to identify aggressive but realistic sales estimates that will help the company's bottom line.
Figure out how you'll deal with the pricing changes and revenue fluctuations that will occur when you sell through resellers.
Finally, don't forget to take into account the customer's perception of value. Despite low production costs, if you have little competition and offer an indispensable benefit to your clients, you can mark up your product more.
Decide on a distribution strategy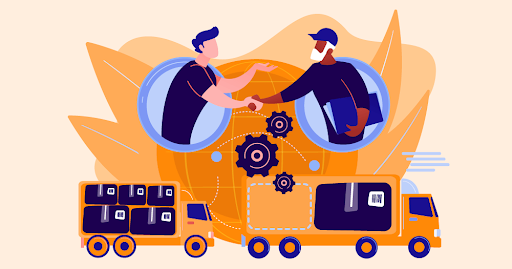 The 4Ps marketing mix strategy's essential step is distribution. It facilitates circulation, allowing the product to reach its intended audience. The policy for distribution intermediaries will also have an impact on the profitability of businesses.
Distribution channels can be created using the following changes, depending on your product line and target market. Before moving on to the promotion step, make sure that you have taken care of the following issues:
Analyze where your product will perform best: in your store, at another retailer's store, on your website, at the website of another company, or in a combination of various locations. Determine where your product will perform best.
Consider geographical supply and demand, and whether your product will be available in a specific city, state, country, or even globally.
Agree on margins, markups, and manufacturer-recommended retail prices with retailers and resellers (MSRP).
Calculate how many salespeople you'll need to achieve your objectives.
Set goals for retail, third-party sellers to avoid disappointment.
Decide on promotion and sell
Last but not least, it's time to start marketing your product. It's important to do this last because you need the product, price, and location as a foundation before selecting promotion strategies, even if it's the element most closely associated with marketing.
Consider the following promotional channels and select the one(s) that is(are) most appropriate for your product, its buyers, and its price point once you have that understanding:
Blogging, content production, and other forms of content marketing are all examples of content marketing.
Designing and developing a website.
Public relations and collaboration with partners and/or influencers are key components of this strategy.
Marketing on social networks
TV commercials or ads that appear on video-streaming websites like YouTube.
Participating in industry gatherings or producing your event is all part of event marketing.
Alternative models of the marketing mix to consider
The 4 Ps have been around for a long time. A lot has changed since the introduction of these four marketing mix components in the 1960s. In the age of digital marketing and mobile technologies, some have questioned whether the 4 P paradigm is still relevant.
The 4Ps were changed to the 4Cs to put the customer first rather than the company. Consumer, cost, convenience, and communication are all part of the 4Cs model. The four Cs may have a greater impact on a digital marketing mix than the four Ps in some cases.
Consumer: Instead of generating things, a company should focus on addressing problems for its customers, according to this business strategy. Consumer behavior and needs have to be studied and interacted with to discover what customers desire.
Cost: There's also the time it takes to research and shop around before buying anything. As well as the price of the goods itself, it may also contain the price of the trade-offs that customers are forced to make, such as not making another purchase in exchange for it.
Convenience: The ease with which customers may locate and acquire a product. Because of the popularity of online marketing and shopping, customers now place a higher value on convenience than on where they shop.
Communication: A conversation that is equally dependent on the buyer and the vendor. Advertisements, marketing campaigns, as well as public appearances are all included. There are several ways to reach customers in the digital age, including emails sent by brands to customers who have opted in or initiated the contact themselves.
Final Words
To summarize, by grasping the fundamentals of the marketing mix, you'll be well on your way to financial freedom. It doesn't matter if you run your own company or if you are merely assisting in the growth of another company. Profitability is the ultimate goal of business. To achieve this, a good marketing mix plan must be developed. Work your way through your company's marketing mix to develop a strategy that will help you attract customers, make sales, and expand your firm.
New Posts
Stay in the know
Get special offers on the latest news from AVADA.