What is MAP Pricing? All Things You Need to Know About MAP and Online Sales
As you know, products go to audiences through many processes involving manufacturers and sellers. However, have you ever wondered what will happen if the merchants sell these products at a lower price compared to the one fixed by the producers? Minimum Advertised Price (MAP) is born to solve this advantage.
That's why we have this article, which will explain more about MAP pricing and all things you need to know about MAP and Online sales. Let's read till the end of this post to get useful information.
What is MAP pricing?
A Minimum Advertised Price (MAP) is one amount (in dollar unit) set by the manufacturer which performs the lowest price retailers are allowed to advertise their products for sale. In other words, it is the set of prices that a brand or a business develops for its products to influence its resellers not to advertise their products below that price.
MAP pricing is advertised prices, so the policy will not relate more widely beyond that limit and extend to the retailer's actual prices. It is rather the lowest price that they can show online or in a printed advertisement than the lowest one used in the stores. For instance, a company has a MAP price of A dollars for their house decorations. If this product is advertised, you will not set a price for sale lower than A.
As a result, MAP pricing is totally legal under U.S. antitrust statuses because this will take the role of protection for the product manufacturers. A manufacturer needs to consider carefully before establishing their MAP pricing at an appropriate price. A suitable price will prevent the brand from the brand erosion as well as attract more customers. When you advertise any products which are set MAP pricing, you are necessarily limited. Nonetheless, you can sell those products at any price at your store as you wish.
The MAP pricing policy is the most misunderstood policy related to manufacturing or retailing. Brands often have difficulties setting up their MAP pricing, controlling the prices on the market, creating a Minimum Advertised Price policy, or preventing violations.
In general, there are two things to remember about the principal of MAP pricing:
The first thing is that the MAP pricing policy will not control the true prices of the products for sale but just focus on those products advertised and shown in public by retailers. In some cases, if sellers display products' prices at or above the MAP level, they're still allowed to sell a product below the MAP price that is agreed by the manufacturers.

The next one is that MAP pricing is a one-way policy accepted by the manufacture. Therefore, it is understandable that manufacturers should be concerned about avoiding violating antitrust law as a price-fixing system. It also means that it is recommended they have their MAP pricing policy, which includes warning and penalizing for their sellers to excavate their business rivals. However, it cannot be arranged as a two-way agreement by a manufacturer and a reseller.
MAP pricing vs. MSRP pricing
In this post, we will compare MAP pricing with another term which is Manufacturer's Suggested Retail Price (MSRP). In case you ask, these two policies are significantly different, and they do not address similar goals for the product manufacturers. Fortunately, MAP pricing will work to support MSRP and vice versa.
What is MSRP?
MSRP, also known as Manufacturer's Suggested Retail Price, is a policy indicating the recommended amount of manufacturers. This price is what producers suggest their retailers should sell the products for.
Most retailers sell products at MSRP, but the price they are selling it at. Therefore, customers will find they are buying things at a low price even without any discounts. Similar to MAP pricing, we also need to dig into its main goals to avoid misunderstandings:
Its first goal is balancing the retail price of a product via the business channel and protect the retailer's interests.

The next one is developing a price considering all of the costs relevant to the product retailing. In this way, all businesses related to the sale will surely get money from it.

Finally, MSRP pricing helps avoid brand erosion. MSRP protects the company's reputation and remains its selling prices at the right levels of a quality brand.
MAP pricing vs. MSRP pricing
MAP pricing and MSRP one is very different from each other. Among the differences, one key dissimilarity of it lies in the way these two policies are applied. To be specific, we also mentioned in a more detailed way above; MAP pricing refers only to the "advertised" price and the retailers advertise manufactured products. Whereas, MSRP pricing displays the price at which the sellers expect the products to be sold in the market, the price that the operators recommend their retailers actually sell the product.
When you advertise any products which are set MAP pricing, you are limited. On the other hand, there seems to be no restriction for sellers to trade their products in the market when it comes to MSRP. That means, as a retailer, you are free to set any price if you want.
A manufacturer using MSRP shows its partners the price it expects them to sell its products for. Luckily, MSRP retail partners will feel more comfortable developing their price for sale at MSRP level because the MSRP has already sent a signal to them. It shows that their competitor within the market might suffer from penalties related to violating its suggested retail pricing.
Another benefit of MSRP is that customers involved can make a good purchase at reasonable prices. What's more, MSRP pricing also brings more options for its buyers. In terms of MAP pricing, the manufacturers enforcing it let their sellers know the limit of the lowest price that they can advertise those products. These actions will institutionalize the product prices and bring about a fair chance for every retailer to compete for bargaining and sales.
Also, these two policies have things in common. Noticeably, they are both one-way policies instead of agreements between manufacturers and sellers. That's why companies can use MSRP and MAP without fear of illegal price-fixing schemes.
So why won't those actions be considered illegal? The answer bases on the understanding of antitrust law. Indeed, when a business establishes a price for its products, their action is deemed a self-reliant decision, and at the same time, the merchant's decision to follow that pricing rule is regarded as an independent one, so their structure is legal.
Despite being different, these two pricing policies can be used at the same time to support each other. As a manufacturer, you can accomplish both pricing policy. By doing this, retailers who violate these policies multiple times will be punished. Their violations may include declining to continue the business. Moreover, by using both of these policies, companies can promote their resale channel, protect their margins, and strengthen their brand's quality and reputation.
Do online sellers have to follow MAP pricing?
Manufacturers may benefit from MAP pricing when they keep these minimum prices consistent across its entire resale channel, for example:
MAP pricing protects retailers' margins
MAP pricing helps protect brick-and-mortar
MAP pricing increase the business's brand value in the marketplace
However, do online sellers have to follow MAP pricing? The answer is Yes, of course. If they tend to sell products at a lower price than MAP, business for retailers will be influenced negatively. This action can hurt the brand and affect the profits of the manufacturers. One key reason why MAP pricing should be monitored is that every retailer has a fair chance to compete in selling the product in the market.
On the other hand, once a seller decides to advertise a product at a price below the minimum advertised price, their profits may surely increase, but the others are left at a disadvantage. Also, MAP pricing keeps retail partners from reaching an alternative for popularity and credibility purposes. It happens especially with the long-term eCommerce merchants who have more than more competitors over time. Their pricing schemes face an extreme reduction, which leads to an imbalance in the market.
However impossible it is, online sellers have found a way to sell products below MAP, which is allowed by the courts and Federal Trade Commission (FTC) who manage industry pricing issues. To explain this, the FTC says the online store's shopping cart is somewhat like a brick-and-mortar store than what connects to MAP since it is not advertising. Therefore, the price that online customer is lower than MAP level.
When customers add the item to the cart before buying, they receive a disclaimer from online retailers saying that the prices will be displayed in the shopping cart. Then, the final price to be paid is presented in contrast to the product's page. Brick-and-mortar retailers refused to display a newspaper or ROP ad showing MAP pricing. Eventually, customers can add as many products to the cart as possible, but they don't need to buy it or give out information to see the actual price they have to pay.
In general, we will show you 10 reasons why retailers should follow MAP pricing:
The minimum advertised price gives a clear-cut margin of the profits of retail partners because more and more competitors are marketing similar products every day.
Comparing the MAP pricing to take part in the competition is more simple
The manufacturers can control the valued price of their product and how they are sold in the market.
MAP pricing will protect the brand name and the actual value of the product because the over-low price can bring damage in the long term.
The minimum advertises price (MAP) builds up the product's pricing principle because the manufacturers set high margins for the retailers to promote a product.
Similarly, MAP pricing creates a fair field for every retailer to sell the product among many business rivals. Sellers having higher functional costs can recover them at any price above the MAP.
One key reason is that MAP pricing makes sure retailers will not diminish the product in the market.
MAP pricing stops retailers (both online and from brick-and-mortar stores) from lowering the prices to clearing their inventory, which may lead to many disadvantages to the retail industry.
MAP pricing should be monitored in the market to keep those following the MAP from being affected negatively.
The minimum advertised price (MAP) prevents those who do not follow the MAP pricing from purchasing products of the manufacturers again. This will be a disadvantage for the manufacturers.
What are the repercussions of advertising below MAP?
After knowing about MAP pricing and its importance to be monitored, you must have wondered about the backlash when retailers decide to advertise products below MAP level. The answer is quite simple and easy to guess which is that the manufacturer may lay the legal right on violated retail partners. In this way, those products will be pulled from the stores of sellers. Merchants will then be banned from selling those products again. Also, for some cases and companies, producers offer a refund of any co-op funds they give the retailer in the process of the infraction.
Therefore, it is highly reminded that retailers should respect and completely follow MAP pricing policies of their own vendors. The more carefully you follow the policies, the better you are as a retail partner. Once you are a good retailer, your manufacturers will be more likely to help when you need it. For example, you can be free to have the sock taken back when it does not sell.
Conclusion
To sum up, MAP pricing is such a rule created by the court that is related to the relationship between manufacturers and retailers and their negotiation to decide a minimum advertised price. MAP pricing policies are important for both sides, in particular, and the retail industry in general. Making sure the product is not sold at a price lower than it is valued means customers can purchase products at the best-valued price and open door for a balanced economy.
We hope this article is informative and useful for you when researching about MAP pricing policies or Sales online. Check out our website AVADA for more interesting posts.
If you have any questions, be free to comment below this. Thank you!
New Posts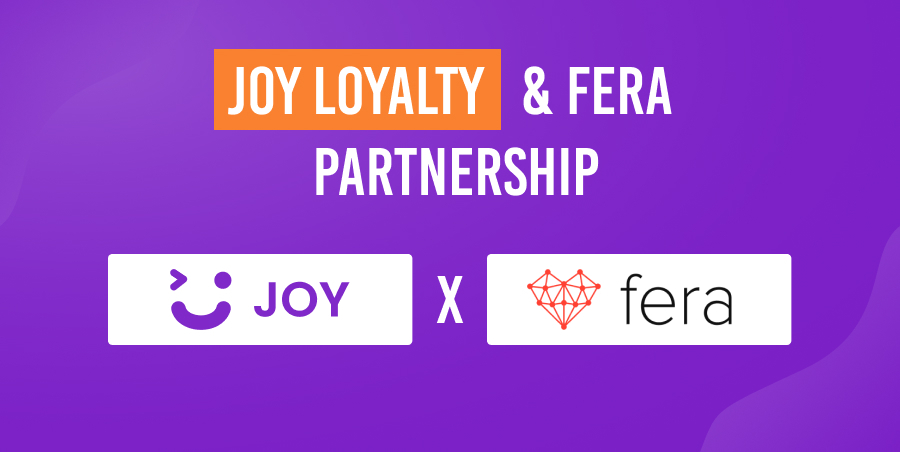 Subscribe
Stay in the know
Get special offers on the latest news from AVADA.
40k
subscribers has been joined!
Earn $10 in reward now!