Magento to Shopify Migration: A Reliable Guide to Migrate Your Store
It's true indeed that Magento is a terrific shopping cart platform with numerous amazing features. However, there are several owners of online shops willing to expand horizons by shifting to Shopify. What is Shopify? Same as Magento, is an online commerce platform that enables setting up an online store and sells products and services. The platform started more than a decade ago.
With its popularity, the demand for Shopify development company services grows rapidly . With some shop owners wanting to migrate from Magento to Shopify, the problem now lies in how to perform the switch, not just without any loss of data but without business interruption and end-user confusion as well. E-commerce migration is a wonderful chance to remove clutter, clean store data and even present things much better.
Online shops that wish to migrate to Shopify could enlist the help of a Shopify developer with a step-by-step guide. Moving data, design and functionality from an old online shop to a new one is called store migration. In truth, merchants could only export the database and configure the look of the store and install the apps necessary to expand functionality.
Magento against Shopify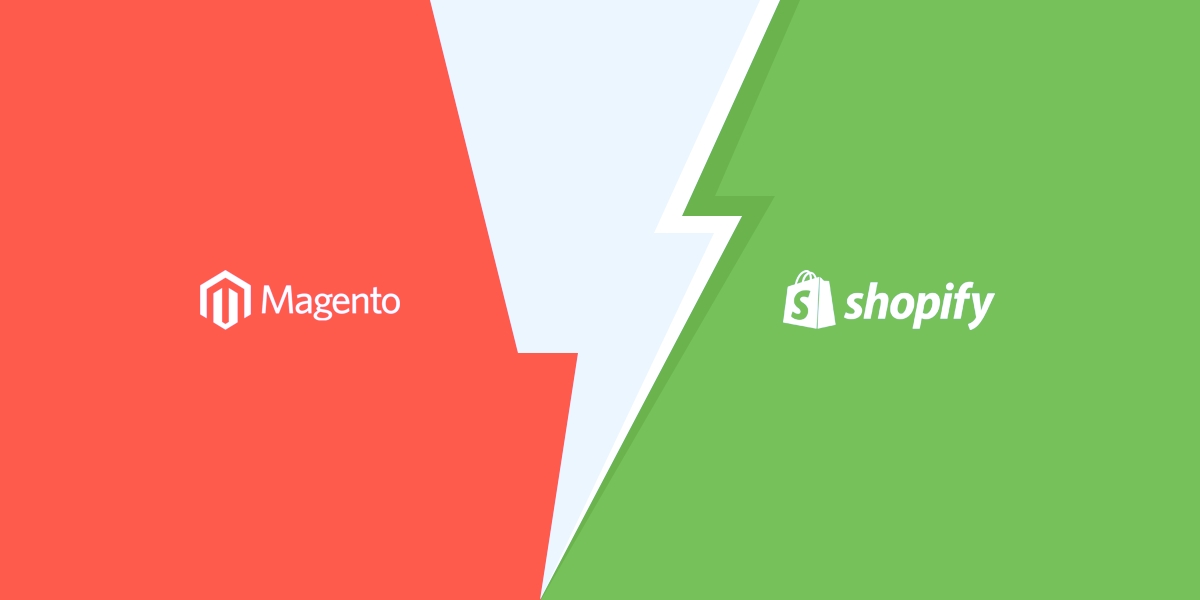 The debate has been going on for some time now. Since both stand equal in terms of efficiency and popularity, making the right decision is not an easy process. Based on Google trends, the popularity of Shopify is growing fast with every passing day, leaving strong Magento far behind.
The ease of use and flexibility are the distinguished features, which make over one million users worldwide gravitate towards the electronic commerce platform. The Litextension statistics stated that migrations done for one year from Match 2019, Magento to Shopify transfer route takes about 5.76 percent of all migrations. On the other hand, data migrations from Shopify to Magento constitutes 5.08 percent. This shows an increase of Shopify demand on website 's platform.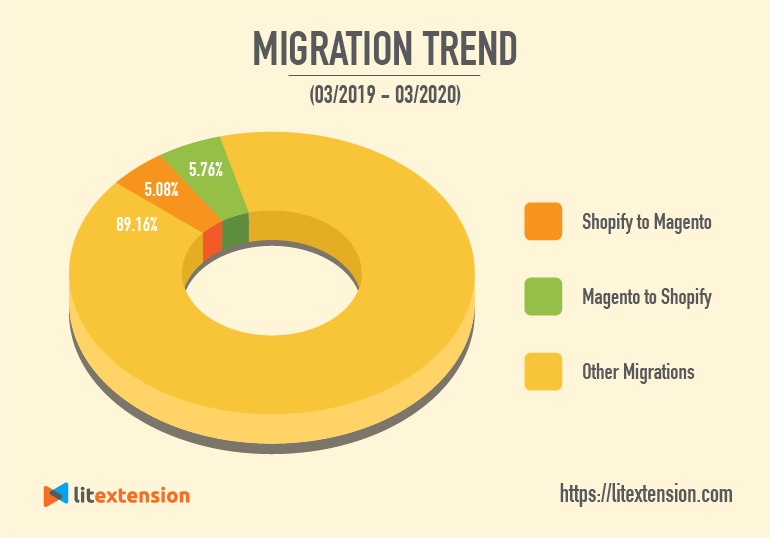 A good business evolves constantly, which is all the more true with ecommerce. For some time now, Magento has been the go-to platform for web stores. These days however, more and more merchants are taking their businesses to the Shopify platform, thus the rise in the demand for a Shopify developer.
Migrate From Magento to Shopify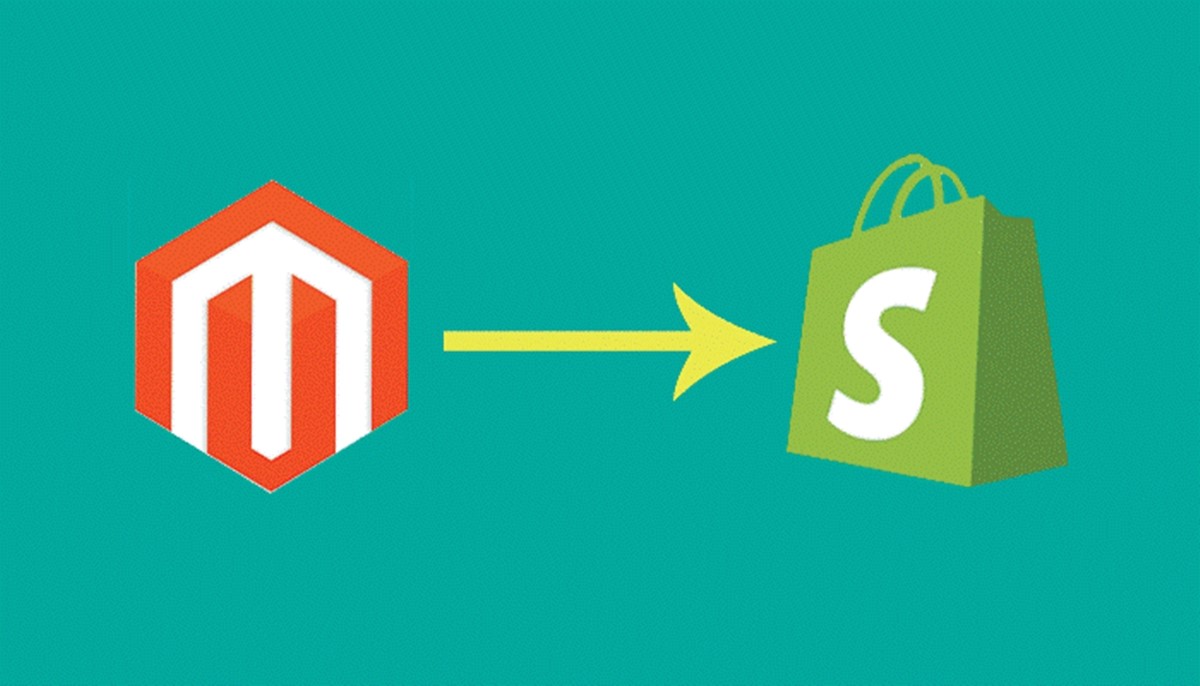 There are vital steps to consider when leaving Magento to ensure a smooth migration. It's necessary to have a pragmatic approach to be certain that you take along what is important and leave behind what's not. Check out the steps for a successful store migration.
Step One - Decide What You Want To Migrate:
Data migration analysis from Magento to Shopify. You have to decide precisely the migration plan you have in mind and in what quantity. This is critical in choosing the right migration choice for you.
At this phase, it's important to partner with a technical migration expert for analysis, to save both time and budget. A technical partner could analyze data, integrations, customizations, and draw up an optimal plan by using the right tools.
Data that could be transferred:
Visual product component, such as size, shape, color, product detail
Goods, including name, description, images, price and how many goods are in stock
Page content, which includes static pages like About Us, Contacts and Blog Pages
Data on orders containing payment information, info on customers, list of goods purchased and the total purchase amount
Embedded images in the content and main pages
Information on discounts and benefits
Customer details, like name, phone number, location, email address, and other relevant data
Various services integration
SEO settings, which include 301 redirects to save the present search rankings
Step Two - Choose a Method to Migrate:
Finding the best way to migrate completely depends on the previous step. It may be:
Using ready-made migration apps only
Using a combination of ready-made apps for single data and native apps for a particular data
Virtual assistants in some instances could choose what to use
A fully custom solution is implemented in the hardest situations
The KPIs to use for the best way to migrate:
Speed. At times a critical factor.
Price. It's not all the time that the best is expensive. If a part of the process could be made cheaper, the better it would be.
Quality and completeness of data.
Balancing among the criteria helps you determine the best way to migrate from Magento to Shopify.
To migrate from Shopify to Magento, I will use LitExtension, a well-known ecommerce migration service provider.
1. Make a LitExtension account
Register or sign in to the LitExtension website. You could easily login with your current or existing Facebook or Google account.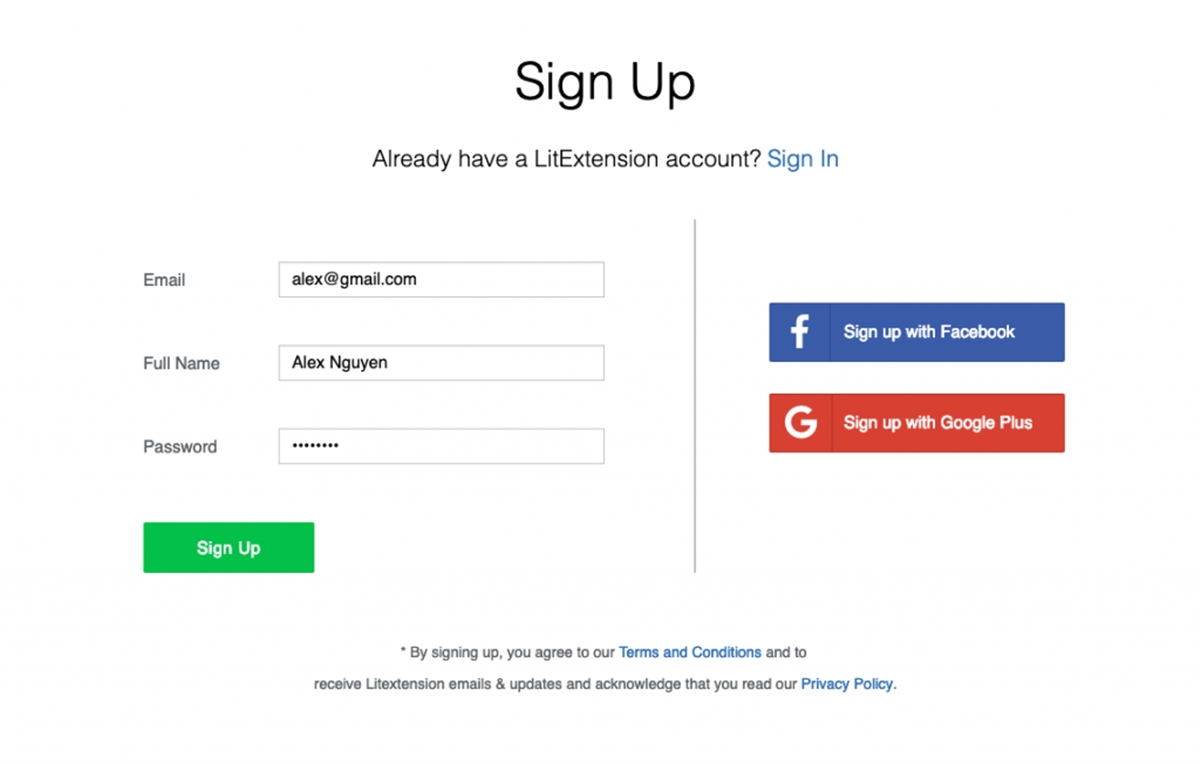 2. Build A New Migration
2.1 Enter Information of The Magento Store
Click Create New Migration on the Migration Page, which is located at the top right button on your screen. Choose Source Cart Type then provide the store's source URL in the blank bar. Click LitExtension Connector to download the connector and extract the zip file then upload Connector to the root folder of the Source Store.

Here, the Connector Installation automatically will be checked and informed on the screen, without doing manual checking.
2.2 Enter the information about the Shopify store
Choose Target Cart Type, then provide the source URL of the store to the blank bar. Follow the short instruction to get the API information and fill them up in the form.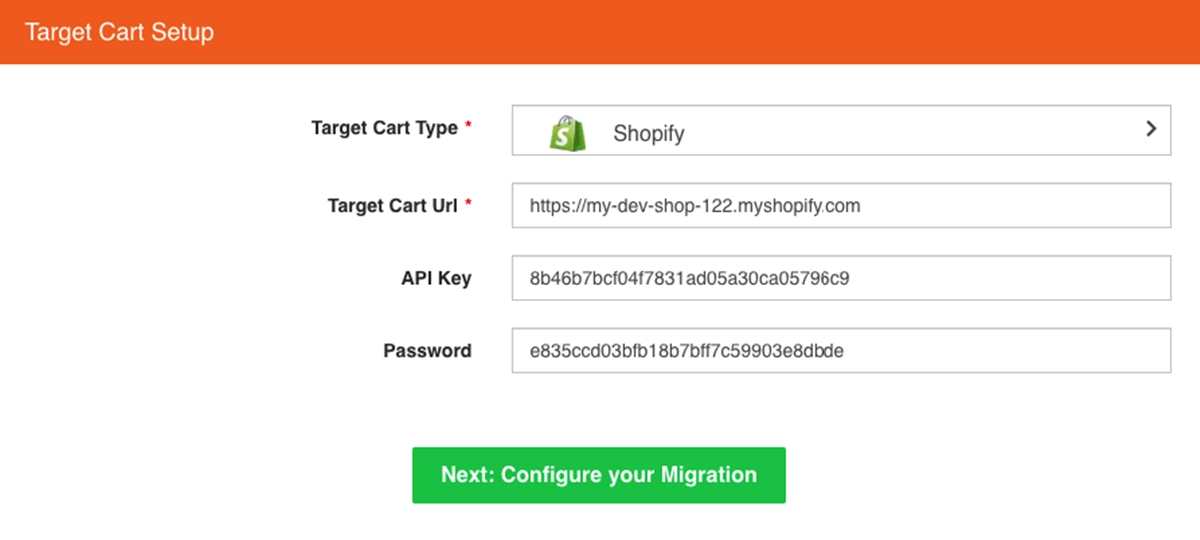 3. Choose the Entities you want to migrate
You can choose all of them or a particular data. Examples are Customers and Orders or Products only.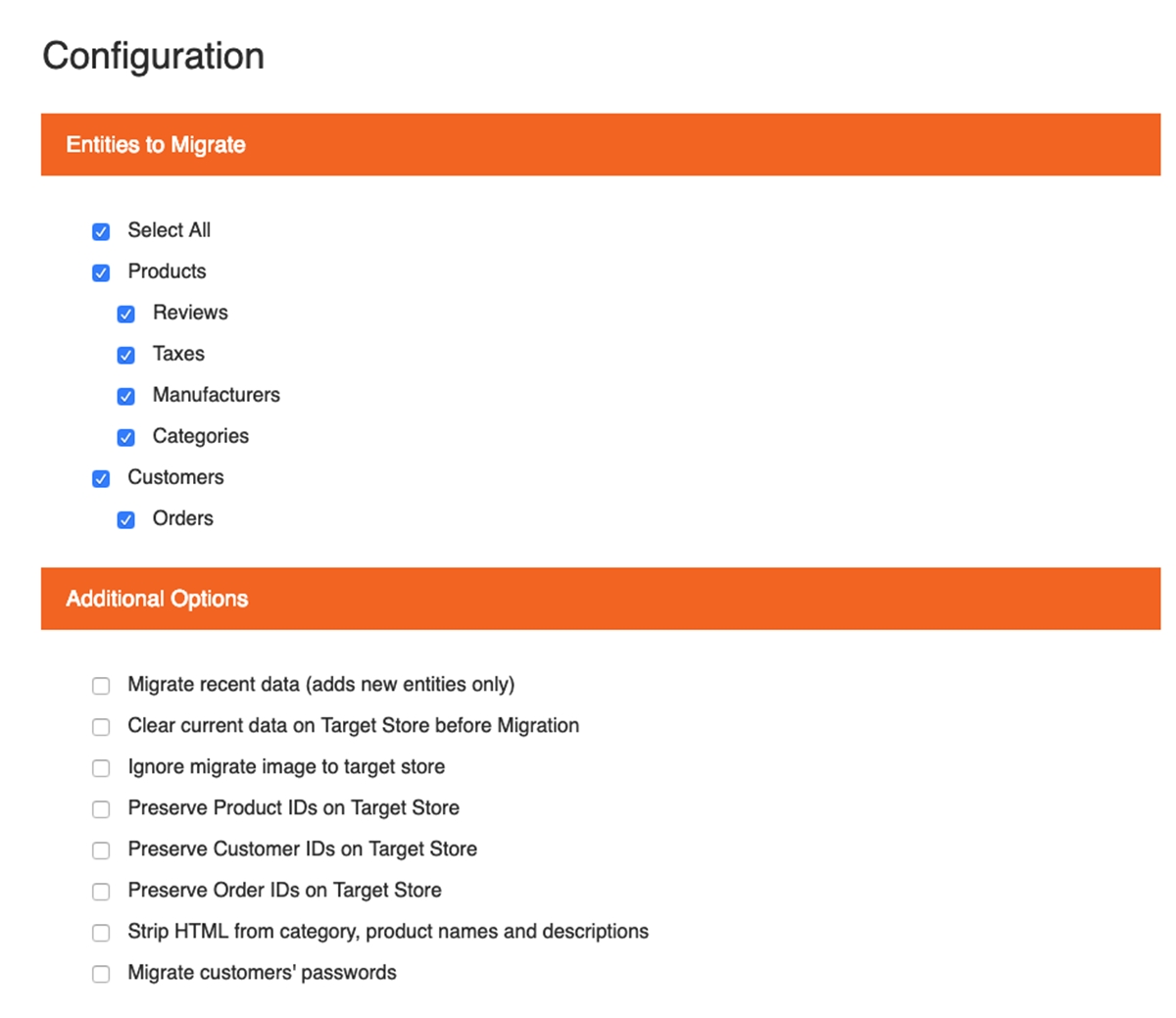 Moreover, LitExtension also provides Additional Options for extending migration possibilities. Order Status, Customer Group, and Languages would be matched together to be displayed to a new store accordingly.
4. Do Magento to Shopify migration
Consider doing a demo first or you could opt to run full migration right away.
Try Demo. Begin demo migration with limited entities. You'll see the same actions as actual migration. You can however skip this step by clicking the "Skip Demo Migration' button to move towards Full Migration immediately.
Performing full migration. Click on the "Skip Demo Migration button to immediately perform full migration. Wait for the data migration. An email would be sent to you from the LitExtension system when migration is completed. Your data is now moved to the new store desired.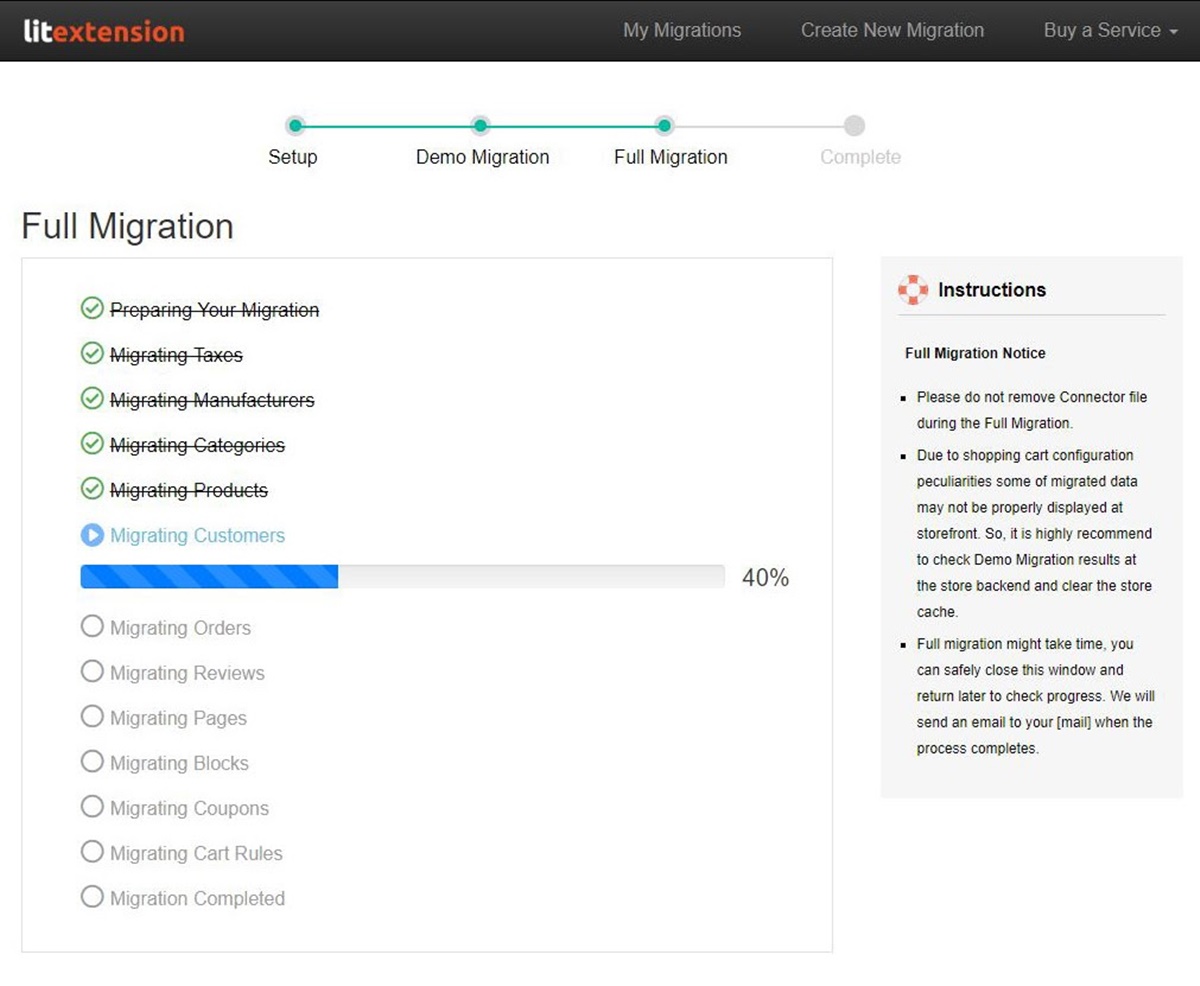 Step Three - Transfer of Data
Transfer of Data. This step is reliant on the method you choose for migrating your website from Magento to Shopify. The data migration process duration depends on the amount of data and could last from a few minutes to several hours, even days in some instances.
Step Four - Set Up Redirection
Setting up saving positions and web page direction in the search. When you migrate to a new platform, it's critical to save the latest location of the website in the search system and set up redirection to users to the new address. When entering the old domain address, a user will get to the new website address automatically. This way, all old page properties are saved. This is the responsibility of the 301 Redirect.
With the redirect's correct setting, you save the authority of your domain name and your current search engine ranking as well.
Benefits of Shopify
Easy setup and use. The best option for a complete solution since it has no fuss, no technicalities on hosting and development. It has a user-friendly and intuitive admin interface as well as a compelling user interface.
Application Integrations. Shopify takes the price of its wonderful customization abilities since it could be integrated with applications easily. Meaning, the seller could add some extra functionalities and features easily and boost the value manifold.
Visually Appealing store. It bundles up various professional templates, which facilitate the making of visually appealing and unique online shops.
Reliability and security. Shopify offers reliability and security. Security is critical for any online business since it deals with confidential personal and financial customer data. In the same way, it should be available online.
Robust marketing tools. The basic version offers SEO features, together with advanced ecommerce analytics. Furthermore, it has more marketing tools, including discount coupons, custom gift cards, targeted email marketing, store statistics and more.
Mobile responsive. The key to success of any online store is mobile responsiveness. This is because the number of mobile shoppers grow day by day. Shopify themes are mobile responsive thus it could be used to avail stores that are mobile-optimized.
Easy payment. Shopify simplifies setting up a payment gateway. It supports the Stripe payment option, providing buyers the liberty to do transactions without extra costs.
Migrating an online store could seem like a daunting task. However, dealing with it piece-by-piece is the key to success.
Conclusion
The above steps in Shopify migration depend on how the store is set up. It could get complicated if the store has big amounts of data in various sets. If you are not sure how to proceed with the steps yourself, consider hiring the services of expert service providers.
Author Bio:
Olivia Diaz is working at eTatvaSoft, an Enterprise level Web & Mobile Application Development Company. Being a tech geek, she keeps a close watch over the industry focusing on the latest technology news and gadgets.
---
Sam Nguyen is the CEO and founder of Avada Commerce, an e-commerce solution provider headquartered in Singapore. Sam aims to support more than a million online businesses to grow and develop.
New Posts
Stay in the know
Get special offers on the latest news from AVADA.