Leaders Merchant Services Reviews: Is It The Right Payment Processing Provider For You?
Leaders Merchant Services (or Leaders) is a payment processor serving businesses in the United States. Leaders provides credit card processing services for a variety of business types (mostly high-risk merchants). The company also has services like cash advances/business loans and the ability to accept checks, depending on how your clients prefer to pay.
What is Leaders Merchant Services?
| Leaders Merchant Services | Details |
| --- | --- |
| Solutions | In-person, Mobile, E-commerce |
| Features | - Merchant Account - Checkpoint - Credit and Debit Card Payment - Cash Advances - Business Loans - Shopping Carts - Quickbooks Integrations |
| Monthly Fees | Start at $14.95 |
| Processing fees start at | Start at 1.59%, plus 19 cents each transaction |
| Contract Required | 3 years |
It is hard to keep track of all the new deals, mergers, and acquisitions in the vast world of credit card processors. Among some recent acquisitions, let's delve into a merchant account provider called Leaders Merchant Service
Leaders Merchant Services, established in 2000 and headquartered out of Camarillo, CA, has worked with over 100,000 merchants as of late. The company focused on retail, home-based, mail-order, and e-commerce merchant accounts, allowing merchants to handle "swiped" card-present payments and "keyed" card-not-present transactions.
Before 2017, Leaders Merchant Services had worked as a separate sales organization for major merchant account supplier called iPayment for more than ten years. In late 2017, iPayment has acquired Leaders Merchant Services.
Speaking of iPayment, it is one of the major merchant acquirers in the US when it comes to Independent Sales Organizations (ISOs) of First Data. As some researchers have said, Leaders Merchant Services continues to run as an independent entity.
Despite being a standalone company, Leaders Merchant Services also has some resemblances to its parent company and other iPayment divisions (Flagship and CreditCardProcessing.com). The similarities, sadly, are not all optimistic.
The acquisition narrative does not stop there. In 2018, iPayment was acquired by Paysafe, a UK-based corporation that has extended its business sphere in North America as of recent. That actively illustrates that Paysafe also legally owns Leaders Merchant Services. Sadly, PaySafe has a terrible reputation these days. It has been continuously accused of holding funds, losing money, treating its users terribly.
A significant number of people despised the way Leaders Merchant Services worked and hoped it would steer away from the nefariousness, given the new merger and acquisition. But to be honest, even if there is going to be some sort of a good impact from Paysafe), it hasn't made its way to Leader Merchant Service yet. At Leaders Merchant Services, it's still business as usual.
And by this, I mean using false ads and misleading promotional techniques while accumulating tons of grievances and calling for fake good feedback to help offset an already lousy image. Rose Holman, a writer at Merchant Maverick, even accused Leader Merchant Service of bribery. It seems like Leaders Merchant Services has recruited outside companies to publish fake praise.
Leaders Merchant Services Reviews: What will you need to know?
Leaders Merchant Services provides
Leaders Merchant Services Reviews: What you will need to know
</figure>
Payment processing: Accept cards and checks, both online and in-person, with specialized processing.
Merchant accounts: Provide account with immediate access to the online portal and sales, deposits, and chargeback reports.
POS software: Has features specifically designed for the industry, such as online ordering solutions.
POS hardware: Clover POS bundles, Verifone card readers, etc.
Features
1. Merchant account
Leaders Merchant Services is an ISO of First Data, much like its most immediate parent company (iPayment), even though it can also provide merchant accounts from other processors.
2. CheckPoint
You can choose a paper check guarantee or electronic check conversion (ECC) from the Leaders'check assurance program. Using ECC, if a check bounces, you will be refunded, and bounced check payments will not be charged. With the electronic check conversion option, you would not need to make a bank trip to deposit checks.
3. Acceptance for Credit and Debit Card Payment
Leaders' credit card processing solutions allow users to accept payments in different ways, such as in-person using traditional credit card readers, on-the-go using your smartphone, mobile device with a virtual terminal, or online with an Authorize.Net gateway.
Using a credit card machine is the way to go if you own a physical store.
The smartphone approach will suit your needs if you're regularly taking cards at multiple locations (such as shipments, industry events, or craft fairs). Speaking of mobile processing, Leaders Merchant Services is now marketing the handheld Walker 2.0 EMV reader. It comes in the form of an audio jack or Bluetooth, but it does not appear like it can be used for contactless payments.
If you usually pick up cards by telephone, fax, a virtual terminal can make it easier for you to pick up cards in a convenient online format.
Upon sign-up, Leaders might give you a free" terminal, but bear in mind these deals nearly always come with a trap. It would be better if you purchase the hardware directly and say no to leases or free equipment attached with strings.
4. Cash advances
Leaders Merchant Services provides cash advances through its Leaders Funding program, from $5,000 to $500,000 in cash advances and double this amount for business loans.
You must have been in operation for at least nine months and have been processing credit cards for at least six months to apply. Be mindful that cash advances have disadvantages and can be a costly way to obtain working capital.
Related article: What Is A Merchant Cash Advance? How Does It Work?
5. Shopping Carts
CartManager is Leaders' shopping cart provider. CartManager supports unlimited products, estimates tax and delivery, fees, and e-check and credit card payments.
6. QuickBooks Integration
Instant Accept integrates with QuickBooks, offering access to the customer with an Internet connection transaction information.
Rates & fees
Sadly, Leaders Merchant Service does not reveal its rates or fees online. In the FAQ sites, Leaders only gives a vague answer to the question of "What will my rates be"
Leaders' FAQ sites
</figure>
"There are a lot of factors that go into what your discount rates will be. Factors like what type of transactions you are going to accept; face to face, MOTO, or internet. Speak with a New Accounts Associate to discuss what which of our rate programs will best fit your business needs."
Let's take a look at the rates provided by some users who have used Leaders Merchant Service.
Merchant Account Fees: a monthly statement/customer support fee ($10), a monthly minimum fee (around $25 in the glossary), and a chargeback fee ($35 ).There is also a batch (closing out) fee, which is paid each time the terminal is settled, generally at the end of each business day.
Credit cards: Processing rates begin at 1.59% plus $0.19 per transaction.
Debit cards: Qualified transfers with PIN debit cards cost $0.10 per transaction.
Fees for POS: You'll pay $14.95 per month if your company needs POS solutions.
Activation and Installation: Depending on the hardware, installation and activation costs vary from $10 to $99. The more powerful and more complicated the system is, the higher the fee will be.
Early termination: You will need to pay a hefty fee of $250 to $350 to terminate if you want to cancel the contract.
Contract length
Leaders' contracts are three years, but have a trial duration of 30 days. When you terminate in the first 30 days, there is no early termination penalty. The cancellation fee after the first 30 days is $350. When you terminate in the second or third year of your term, it decreases to $250.
Leaders offers seasonal downtime, but the terms are not readily published on their site. Contracts for your organization would need to be negotiated with representatives directly.
Customer support
Many customer complaints have criticized subpar quality in this field. While Leaders Merchant Services boasts 24/7/365 phone-based assistance, bear in mind that the in-house support team may not be available all the time (typically only on business hours). If you need help outside these hours, you will probably get transferred to third-party support.
There's still a live chat, but don't expect to obtain much valuable insight from the chat team; the live chat is just there to escort you through a sales manager phone call. If you use the Clover suite, by the way, the chat team may guide you to Clover for some technical assistance.
The web-based self-service help resources of Leaders Merchant Services are practically nowhere to be seen, apart from a couple of Resource PDFs and a small FAQ. iAccess merchant portal may offer you some extra support, the system used by many iPayment's subsidiaries.
What do people say?
At present, Leaders Merchant Services is not Better Business Bureau (BBB) accredited but still has a profile at the BBB. The business jumped back from a B ranking in 2015 to an A+ rating in 2016, to an A- 2020. This is possibly attributed to a decline in grievances.
In 2015, Leaders profile saw a whopping 213 complaints submitted in the past three years on BBB sites. There were 157 complaints listed from 2015 to autumn 2017. Many complaints translated to unforeseen fees or expenses that they were not informed of.
From 2017 to 2020, Leaders Merchant Services has 269 complaints with an average of 2.8/5 per review, which is alarmingly high for a company of its size. The negative reviews say that salespeople have used misleading tactics or lied to its users, who are moaning as a result of undisclosed fees and unexpected prices. The reviews alert of lousy customer service as well. Here are some common complaints you will find on BBB sites.
Unpublished Early Termination Fee: This fee is likely included only in the final contract. It appears that salespeople either left this details out or mislead the clients. As one Leaders Merchant Services complaint response stated "The agent did not say there was any Early Termination Fee."

Other undisclosed payments & terms: Secret fees include the vast majority of complaints. Many people would be infuriated to be left unknown of PCI infringement fines, as well as non-compliance penalties, annual fees, etc. Some merchants say that they have received an electronic signature order but have never seen the full set of payments and legal terms until later.

Difficulty Canceling Service: it's a huge disappointment to see your company being charged an early termination fee and still having trouble closing the account.

Climbing Rates: despite having very low rates in your tiered pricing plan, that's not a guarantee that they will stay low. Some merchants complain that rates skyrocketed in the first year of service.
By comparison, the favorable feedback from leaders suggests that the company is easy to deal with, that it was beneficial to incorporate mobile payment processing, and that the staff is competent.
The firm, fortunately, also responds to consumers who complained, providing refunds in some instances. BBB typically responds favorably to businesses voluntarily involved, resulting in the current higher review of leaders.
Pros & Cons of using Leaders Merchant Services
Pros:
Open to riskier merchants: For merchant applications, Leaders advertises a 98 percent acceptance rate regardless of credit score. Leaders Merchant Services does appear able to offer a merchant account to most firms even if you fall into a high-risk category, and dealing with any other third-party processor is not a possibility. But that percentage does not take into account applications from restricted business types, and Leaders do not list what business types are likely to be turned down.

Broad-ranging fees: Leaders Merchant Services approves of Swipe, EMV, and NFC transfers, debit and credit cards, Google Pay, Apple Pay, and Samsung Pay are approved.

Support 24/7: Technical assistance is available by phone whenever you need it (although support may not be from in-house specialized assistants, it is still of great help)
Cons
No transparency relating to fees: You'll need to contact and chat with a representative to get a better picture of transaction costs, account fees, and POS pricing. This strategy is popular among processors, but few have been harshly condemned, like Leaders Merchant Services.
Long contract: You must sign a three-year contract, a thing that is not advertised on the website, which has hindered many merchants from working with Leaders.
Dominantly negative reviews from users: Over the last three years, Leaders Merchant Services has got 269 complaints filed on BBB, mostly accusing it of misleading sales advertisement.
Who should consider using Leaders Merchant Services?
Based on the pros and cons we have listed, If you are a high-risk merchant and willing to have a three-year contract, Leader Merchant Services is for you.
But if you prefer monthly processing and a less obscure Merchant Provider, it may be better if you try something else.
Summary
Leaders Merchant Service provides merchant services with an advertised high approval rate for businesses across the US, even high-risk merchants. However, the lack of information on account payments, lengths of contracts, or processing rates has discouraged many from working with it.
If Leaders sounds right for your company, it is advisable to contact Leaders to directly negotiate the terms.
You can get in touch with Leaders Merchant Services in three ways:
Phone. Call 800-220-4143 anytime.
Email: Fill out a contact form for a response within one business day.
Live chat: Chat live online weekdays from 6 a.m. to 5 p.m. PT (Saturdays from 7:30 a.m. to 2 p.m. PT)
New Posts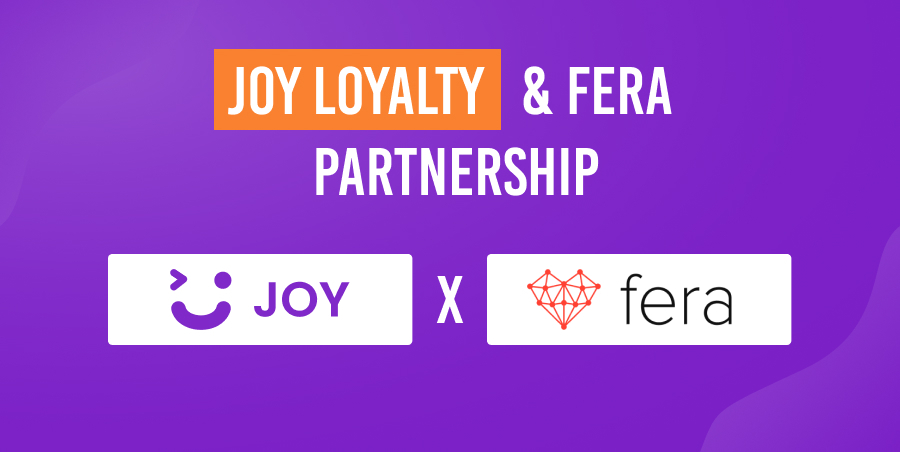 Subscribe
Stay in the know
Get special offers on the latest news from AVADA.
40k
subscribers has been joined!
Earn $10 in reward now!