How To Edit Youtube Videos? Ultimate Guide for Beginners (On Desktop and Mobile)
On the way of starting a successful bussiness online, Youtube plays a crucial role and is one of the most effective tools for any businessmen to edit and generate their best final production. A beautiful and smooth video will send your messages and your ideas to your viewers through images in order to upgrade content and grow your subscriber count on YouTube with high-quality videos. A creative and unique Youtube video will be the key to make your YouTube channels stand out from the pack and attract viewers.
Having insights on your difficulties and problems, our instructions below will take burden off your shoulder on making a Youtube video. No longer be tricky or expensive, you can edit your videos on any personal computer using free or low-cost editing softwares which we are going to introduce you following. We hope that, after this article, you can find the most effective way for your own channel to edit your Youtube videos.
Recommendation:
How to edit Youtube videos with Youtube Studio?
Step 1: Access to Youtube Studio
Navigate to YouTube in a browser, then click your avatar at the top right of the screen and choose "YouTube Studio (Beta)." You can see a list of all your videos that you've published or drafted on YouTube by clicking "Videos" in the pane on the left of the screen.
Visit YouTube Studio to edit a video you've published to the site.
After selecting a video, click "Editor" in the pane on the left
Step 2: Trim the start and end of a Youtube video
You can click "Trim" under the video preview. Then, drag the blue bars on the left and right edge of the video timeline to set up the start and endpoint of the video. To see the change, click "Preview" in the bar at the bottom of the screen.
After dragging the bars to set the start and end point fort the video, click "Preview" to see the changes.
Step 3: Cut a section out of the middle of a video
After opening the video you want to edit in the YouTube Studio video editor, click Trim" or "Edit Trim" under the video preview. Then, you can choose the vertical bar position in the timeline where you want the edit to begin. For spliting, click "Split" in the bar at the bottom of the screen.
Step 4: Blur a person or object
To blur a person or object, clicking "Add Blur" in the timeline. The old Video Manager will appear, then choose dit" beside "Blur Faces" or "Custom blurring." If you want to blur faces, the app will automatically scan for faces and add blurring on its own. Besides, you can draw boxes in the video to indicate where you want to blur the custom. YouTube will move the boxes around the screen to continue to cover the object even if it moves within the video.
You can selectively blur portions of your video to mask objects or provide some anonymity.
How to edit Youtube videos using a video-editing program?
The high-level quality of the Youtube videos are also found in the amateur editor like what you find in expensive national commercials and network news shows thanks to this tool.
There are four steps you have to do to get you started editing your YouTube video:
Step 1: Choose a video-editing program
You are allowed to choose a video-editing program to edit individual shots into a single video file, which you can then upload to YouTube.
Step 2: Edit your production
You will be instructured to edit the program you choose and piece together the individual shots you made into a single video which will lead to the goal of creating a seamless video telling effectively your storys.
Step 3: Insert text, graphics and other special effects
At this step, you are provided the tool to add text, graphics and other special effects like adding the website URL or toll-free phone number to the video or background music to attract viewers' attention.
Step 4: Select the right file format
After completing the editing program, the final step you need to do to entirely finish the work is choosing the right file format for your videos. You can create a final video file to upload to YouTube and other video-sharing sites with most major file formats.
How to edit Youtube videos online?
There are multiple online websites for editor to use instantly and generate the edited Youtube videos within a second. In this article, we will introduce you four popular and particular websites that you can put your faith in them.
Step 1: Upload Your video
You will be required to upload the video that you want to edit for YouTube. The way could be uploading files or pasting a URL.
Step 2: Edit Your Video For YouTube
At this step, you are able to insert ext overlays, subtitles, create multiple scenes, trim, add cuts, overlay music, and much more to customize and design the best version of your video.
Step 3: Download and Share on YouTube
The 'Publish' button is for you to press to process your video, then download the file from Kapwing and upload to YouTube.
Step 1: Enter the Youtube ID, URLs or keywords.
The first step is uploading your video by adding the Youtube ID or URLs on the box. Or you are also able to find the video that you want to edit with the keywords that you remember.
Step 2: Edit Your Video For YouTube
At this step, you are encouraged to edit your video freely with the trimmer tool or crop tools. You can cut the video that you want to show.
Step 3: View or Copy the link of the video
The final step to finish the editing is choosing to view the trimmed video on the Youtube or you can copy the link URL to clipboard. You are also able to copy the embed code to clipboard.
Step 1: Choose tthe project and files
The first work you need to do is opening a new project and add media files to start the editing process.
Step 2: Edit the video
Secondly, you will able to customize and edit the video that you want to present by dragging video, audio, photos and titles into the timeline and creating your video.
Step 3: Export the video
After doing all the tasks of editing the complete video, you can export the finished file and save it.
Youtube Video Editor - WeVideo
Step 1: Make a WeVideo account
With this first task, you need to sign up for a WeVideo plan or try it free. Then, WeVideo will offer a free online video editor for YouTube you can get started with, or select a monthly or annual subscription plan to get premium features and benefits.
Step 2: Creating the video
You can create your own video by starting opening a new edit in WeVideo and upload your own photos and video clips, or search our Essentials library for professional, licensed stock footage and music to amplify any story.
Step 3: Do by your own way
At this step, WeVideo offers rich editing tools and tons of customization options. You can choose to insert any animated text, voiceover narration, and special effects to make your video unique. It doesn't matter of its purpose is for business, for school,or for sharing with family and friends.
Step 4: Finish the editing
To create the complete video, you need to share your video on YouTube? Share your video directly from WeVideo to YouTube in just a few simple clicks, or download and save to your device.
How to edit Youtube videos on iPhone?
You cannot only edit your Youtube videos online on the website, but you also can edit your videos on iPhone. And the wikiHow will teach you the way to do that. You are free to edit the title, description, tags, and privacy settings of one of your YouTube videos using an iPhone or iPad. Besides, you'll also learn how to trim and add effects to videos you haven't yet uploaded. The instruction is so clear and complete that you as well as any editors will be easy to follow.
Conclusion
To finish this article here, we want to sum up you the message that you can change the look and the professionalism of your Youtube channels thanks to the way you edit and display the video. So that you should be smart and creative to use multiple methods and websites to make your videos stand out in the forest of thousand Youtube videos with the same subject.
We hope that you will be success in creating the great and satisfying Youtube videos that you want thanks to our suggestion. Ans we are also looking forward to receive any questions, comments, or concerns that we will immediately help you out in case you need anything. In conclusion, if you find this article useful, do not forget to share it with your social network's community.
Related post:
New Posts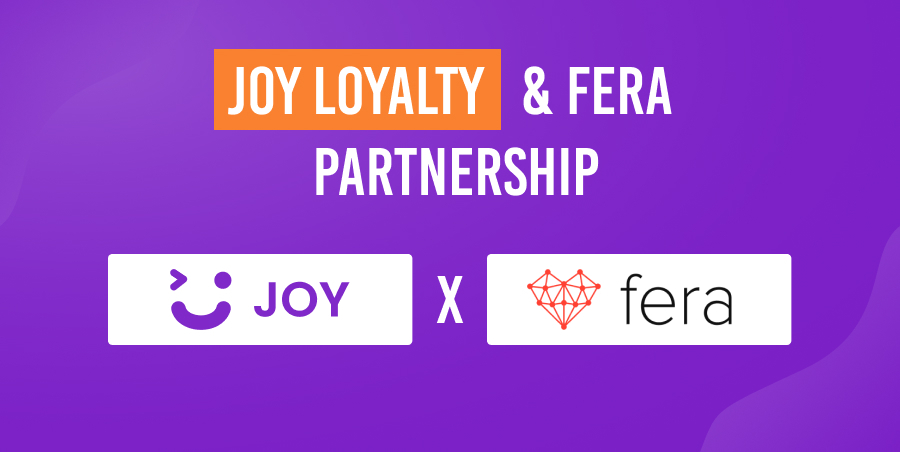 Subscribe
Stay in the know
Get special offers on the latest news from AVADA.
40k
subscribers has been joined!
Earn $10 in reward now!