How Long Should A Cover Letter Be in 2023
Even though a cover letter is considered to be optional, but it is actually not. Even when you enjoy writing cover letters or just see them as a small part, many hiring managers still base on them to determine the applicant's trait, attention to detail as well as communication skills.
Imagine that you are now seeing a company that posted your dream job, you immediately complete your resume and land on the cover letter of the application, and you might be confused in this step. Like how much do you have to write? If there is too much text, then the hiring manager might glance over it. If it is too short, then the recruiter might think that you didn't put your thought or effort into writing the cover letter. But don't be worried, I am here to help you with this How Long Should A Cover Letter Be? to make sure that your cover letter can help you stand out from the other applicants.
How to write a cover letter?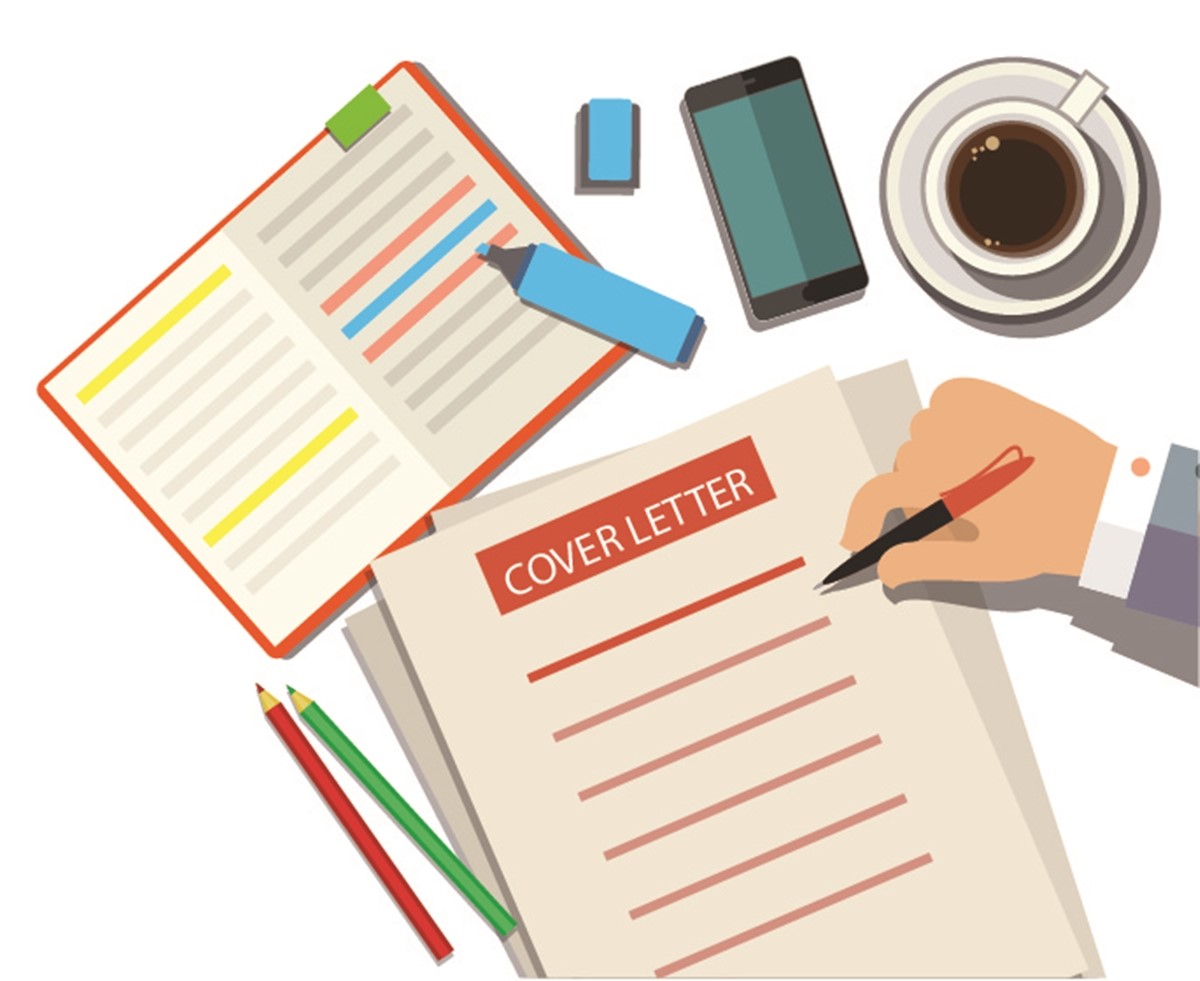 Writing a cover letter seems a hard task, but it actually can be done in a few simple steps:
Step 1: List your name and address
The standard cover letters should include some small details of your information, like name and address at the top of it. Some people might put them at the top and center of the page, which reflects the way it looks on their resume. For instance:
Mageplaza 100 Church St, Manhattan, New York | (555) 666-7000 | [email protected]
Otherwise, in some cases, you might want to simply list each piece of information on a new line, which is oriented to the left-hand side of the page. For instance:
Mageplaza
100 Church St
Manhattan, New York(555) 666-7000
Step 2: Include the date
The next step is about inserting the date of the day that you plan to send the letter. You should separate the dateline from your address and the recipient's address as well.
Step 3: List the recipient's names and addresses
Next, the recipient's name and information should be listed out. You can look at the company's website or Indeed Company Page to know about this information. Also, the job posting section can help.
So, until now you have got three sections on the top part of your letter, which should look like this:
Mageplaza
100 Church St
Manhattan, New York(555) 666-7000
April 5, 2021,
Henry Washington
Revolve Inc.
456 Vineyard Drive
Las Vegas, NV
In case you are emailing your cover letter, then this information is not quite necessary.

Step 4: Start cover letter with an introduction
After that, it's time to introduce your letter with a standard greeting like "Dear," or "Hello."
Step 5: Include your intent to apply
Then, just write an introductory paragraph that contains the intent position that you want to apply for the position of that company. Also, you should include a statement about your enthusiasm for the role and company in this paragraph.
Step 6: Write about your background
Next, the second main paragraph now should be a concise overview of your background, which you consider to be relevant to the position. It's best to include your key achievements, skills, and specialties, which will support to make you especially become suitable to perform well in the position. You just need to focus on one or two sections to offer particular details about your success and even the measurable impacts you made.
In this section, you also have to pay close attention to the keywords listed in the job description and remember to input them in the body of your cover letter. Your most recent one or two professional experiences are just best to be added.
Step 7: Write about reasons why you are qualified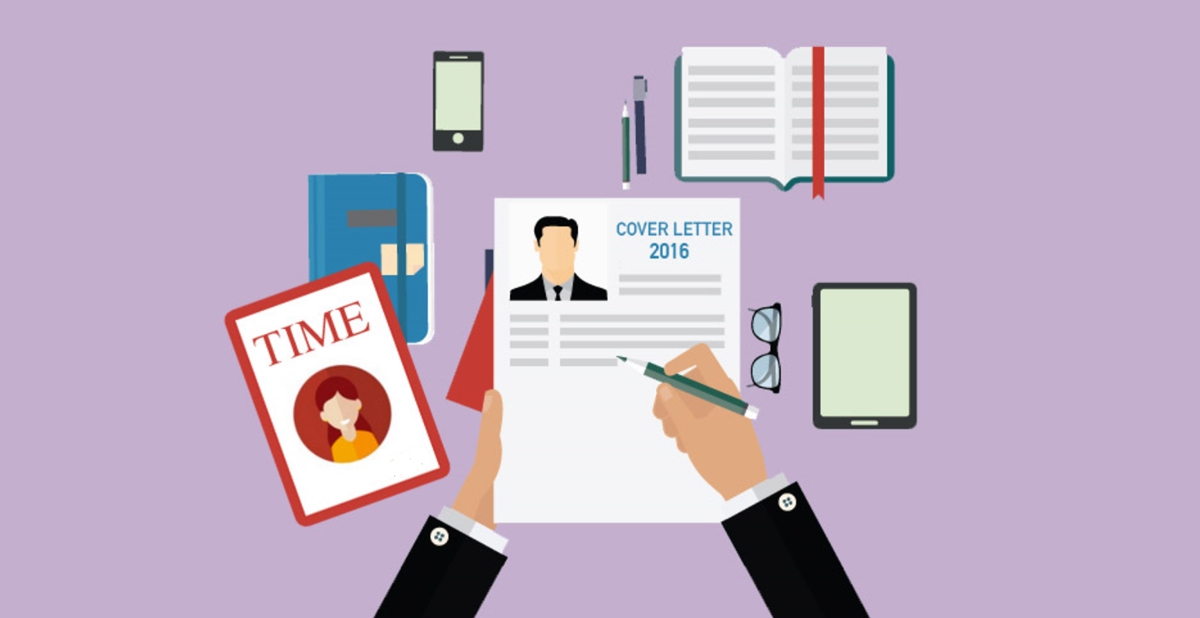 In this section, the first paragraph here should focus on other key achievements or skills, which are relevant to this position. You should not repeat the details from your resume, just try to expand on detailed stories or anecdotes that show your fitness for the role.
Still, in this section, your next paragraph should recap the reasons you are applying for the position and why you are qualified. You should make a concise conclusion and an explanation that you are expecting the feedbacks from the employer with the next steps.
Step 8: End your cover letter with a closing line and your signature
This is a final step, where you should end your cover letter will a closing line like "All the best," or "Sincerely" and sign your name after that.
How long should a cover letter be?
Overall, a perfect Cover Letter length characteristics should be half a page to one full page in length, with 250 to 400 words and 3 to 6 paragraphs. Then, make sure that it has the opening with a succinct topic sentence and closing with an attention-grabbing final thought.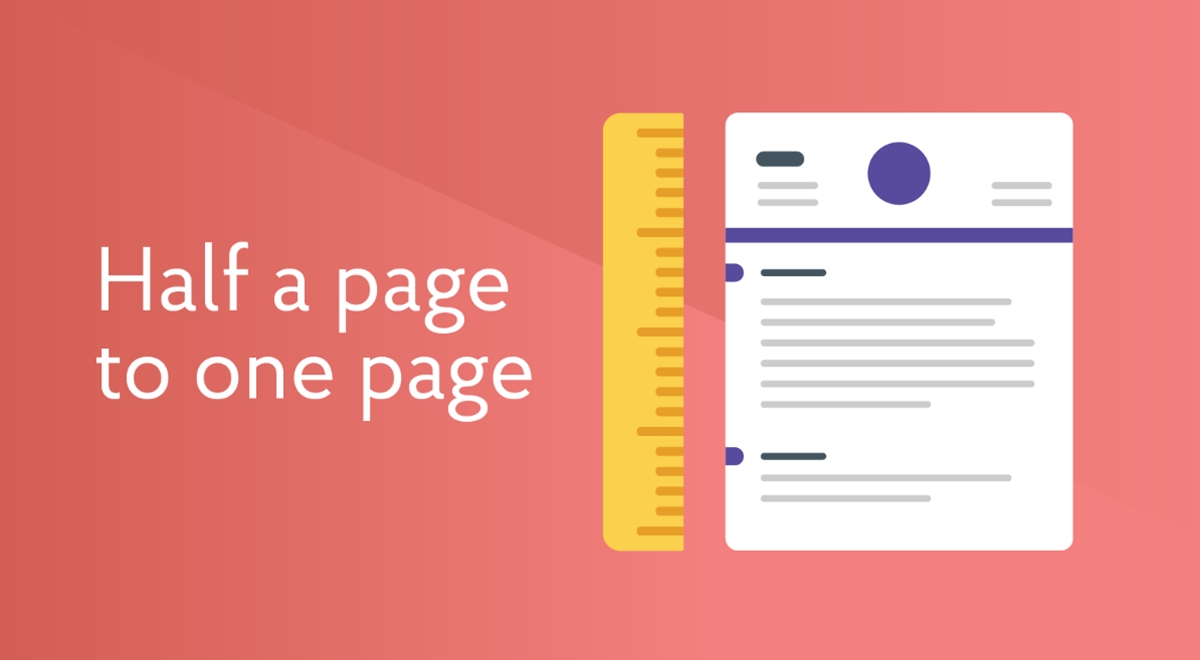 Some cover letter writing tips to set you apart from other applicants
Here are some tips for you in order to reach the correct length for your cover letter, and set you apart from other applicants: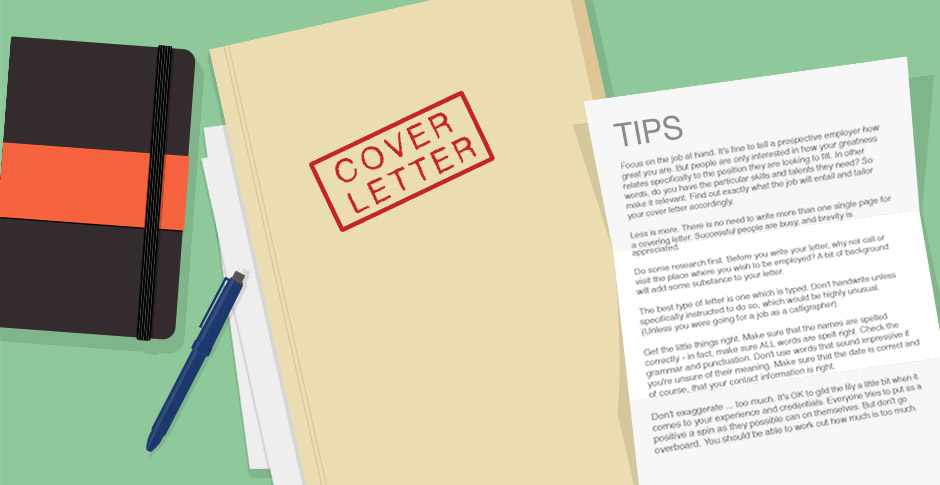 Keep it focused and short
First, just remember that cover letter is both a good way to express your personality, and it needs to be concise to get the point from the hiring managers because there are hundreds of applications sent to them.
For maximum impact, you should pay attention to each of your paragraphs around one central idea. After that, try to leach the audience with a strong topic sentence, which helps you tell the reader what your paragraph is about. After that, try adding some short, descriptive sentences to support the main idea. So, I highly recommend you highlight any relevant experiences that showcase your qualifications for a particular job. Then, just demonstrate your passion for the industry that you want to invest in, and finally end the letter.
Break your cover letter into sections/paragraphs
Here comes the section that will instruct you to effectively write a cover letter with four paragraphs.
For starters, the very first paragraph must make sure to grab the hiring manager's attention. It's best if you show your interest in the position and knowledge of the company in this section. Also, ensure that you have addressed your cover letter to the right person or department. Researching the company and customizing each cover letter to the position you are applying for are also good ideas.
For instance, the intro part can be like this: "I am excited to submit my application for the position of add position name with add company name. I have followed your growth for a long time and really appreciate the devotion to serving your customer's needs."
Paragraph #2: Your Qualifications
Next, when it comes to the second paragraph, relevant stories or stats should be highlighted to impress your qualifications. For instance, you can write like this: "In the previous company, I grew sales by 150% in my first year and 200% in my second year." so that you can achieve success or benefited the company in some way. This highlights what you bring to the table and how you can make an impact on the hiring manager's business.
Paragraph #3: Your Interest in the company
About the third paragraph, this is where you should talk about what brought you to apply to the company, also, express to the hiring manager's decision by showing passion and loyalty to the company as well.
Paragraph #4: The Closing
Finally, the fourth paragraph would reiterate your interest in the vacancy again. Also, remember to thank the reader for their consideration and request an in-person meeting later on. If you have call-to-action, which is also a good point because it helps the manager know what to do next when they have your detailed contact information.
Highlight only relevant experiences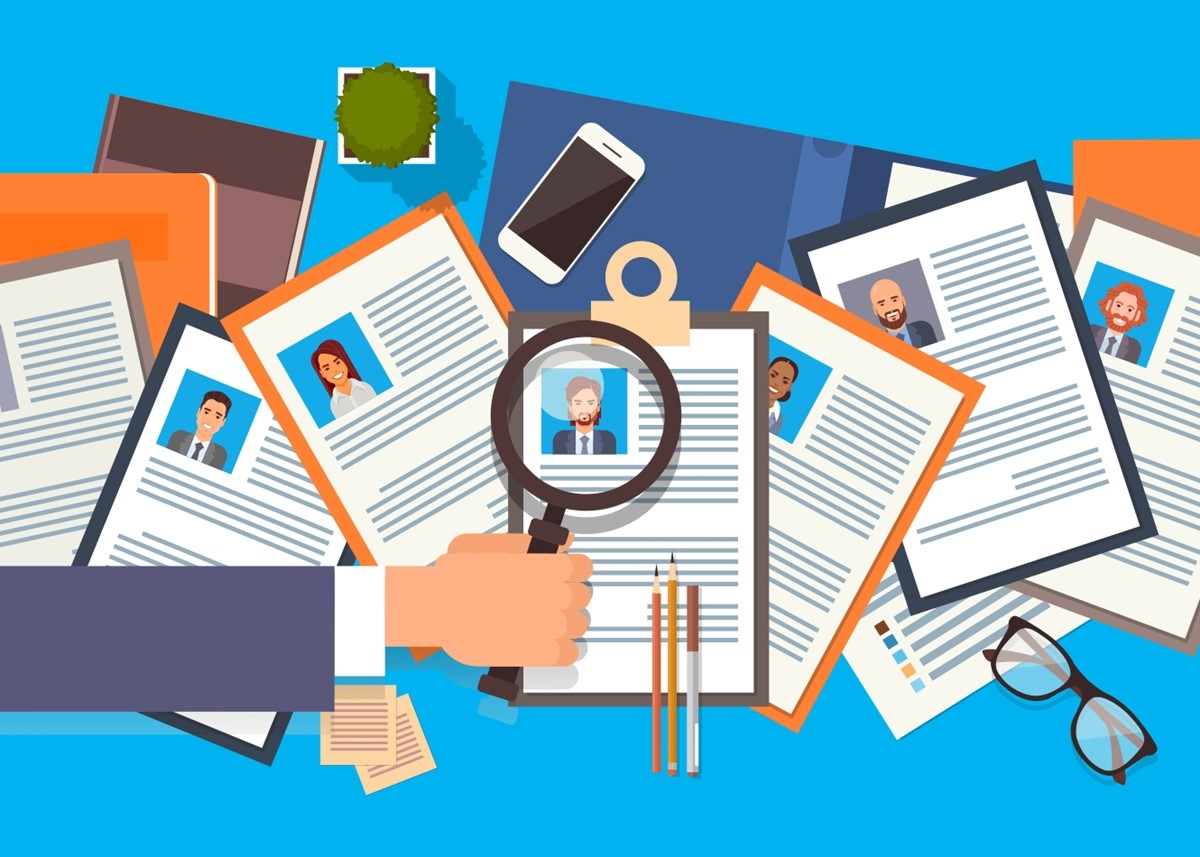 Knowing that cover letters can vary depending on your experience level, but just only highlight relevant experiences. In case you are applying for jobs right out of college, don't embed metrics measured in school, like GPA thing, unless it is required. You only focus on your experiences, projects, and achievements that make you a strong candidate and convey your experiences in the amount of space required to prove that you are a perfect candidate for the job.
Remember that you should be specific and not put all the content on your resume. Again, it is essential to present how your past achievements can assist the company in solving their current challenges and how you will utilize your skills if you are chosen for the position as well. So, you can just match your skills to the requirements the employer is asking for by using the STAR method. STAR stands for Situation (the context of your story), Task (your role in the situation), Action (what you have done in that situation), and Result (the outcome you achieved).
I will give you an example to use the STAR method in a cover letter:
Situation: My current employer has launched a new service to meet a specific need for small businesses recently.
Task: I was given the role to draft the press release and engage local media to generate interest in the launch.
Action: Then, I took the press release via some rounds of review with the company's senior leadership and collaborated their feedback, so I could secure media coverage in our city's leading publications, also the Chamber of Commerce.
Result: The new service was figured out on the front page of the business section of the leading local paper—both print and online on the day we launched the service. That was one of the most accomplished launches in the history of the company.
Embrace white space
As you can see, white space can really help your cover letter more enjoyable for the hiring decision-maker to read. So, remember to break up your text by inputting a blank line between paragraphs, 1-inch margins in setting on each side are enough. But avoid to insert a lot of white space, a suitable amount will make your cover letter look like more enjoyable to read rather than a wall of text.
Don't give everything away
One goal of a cover letter is to create curiosity and land an interview for applicants. Hence, just avoid explaining every quality that you will bring to this new role and concentrate on your accomplishments instead. Also, you should reveal just enough information about yourself to catch the hiring manager's attention to motivate them to invite you for an interview later. The perfect length for the whole cover letter would be slightly less than one page to achieve this.
Cover letter formats and examples for you to learn
Here comes the list of cover letter formats examples of resumes for common job titles for you to learn: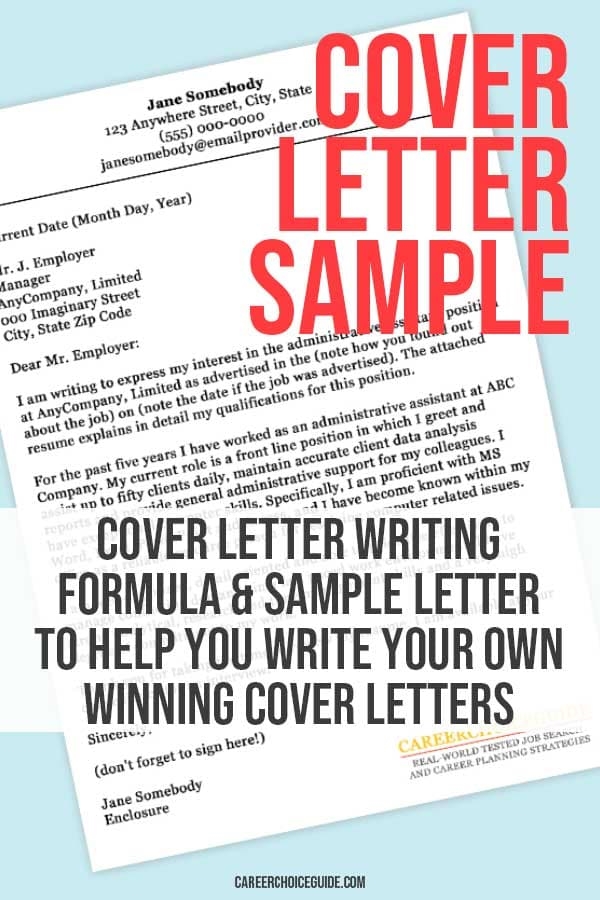 Conclusion
In conclusion, writing a cover letter can be frightening, which can bring you a valuable opportunity to present your capabilities and share a part of your authentic trait with the hiring manager. So, just take advantage of this chance to let your greatest strengths, at the same time, also show that you respect the hiring manager's time and attention as well.
Remember to keep your writing brief and highlight only your relevant experiences, with the length slightly less than one page. I'm sure that you are on the way to obtain an interview in the future. If you are still not sure how to format your cover letter to optimize its length after reading this How Long Should A Cover Letter Be?, please leave comments below, our support team will help you!
Related Posts:
---
Sam Nguyen is the CEO and founder of Avada Commerce, an e-commerce solution provider headquartered in Singapore. Sam aims to support more than a million online businesses to grow and develop.
New Posts
Stay in the know
Get special offers on the latest news from AVADA.