What is Green Marketing? Pattern, Benefits & Examples
Speaking about "green," we may immediately think of a healthy word for our environment. So, what about "green marketing"? Green, environmental, and eco-marketing are now becoming parts of forming a new marketing approach the mass. These parts are not just about refocusing, adjusting, or leveling up this existing marketing thinking and practice, but it also changes to have different perspectives.
This is easy to understand as we are concerned with environmental issues more than ever. When shoppers come to the grocery store, they typically have some thoughts in their minds: "What is the product price?" or "Are there any specials available that could change their shopping lists?". Even more, they also ask some additional questions cross their mind: "Is the product environmentally friendly?", or "Is the product organic?"
That is true. We worry about the air pollution matter, global warming, and plastic in oceans, and many more, and we think we all have to be kinder to the planet. So, have you known about green marketing, or LOHAS (Lifestyles Of Health And Sustainability)? If you haven't, don't worry because I will show you this topic in our What is green marketing? Definition, Pattern, Benefits, and More article today. I'm sure you will love this form of marketing!
What is green marketing?
Green marketing is known as the marketing process, including developing and advertising products and services that are environmentally friendly. Because more and more people are worried about the warning environmental issues, green marketing would be worth spending money on, making people think that it is kinder to the planet.
There is a large number of different things that a green marketing project can have. For example, the company can launch an eco-friendly product that uses eco-friendly packaging, create sustainable business practices, or concentrate on marketing efforts that deliver messages about the benefits of a green product. For some companies, they mark themselves as groups who care for the environment by donating a part of their sales to environmental initiatives, like tree planting.
This marketing category can be more expensive than the usual ones, but it can still bring the same amount of profit due to the increasing demand. However, in some cases, when prominent investments or changes do not prove a company's green marketing activities, they are likely to become criticized for wrong or misleading advertising.
Read more:
LOHAS
According to Wikipedia, LOHAS is a word that stands for Lifestyles of Health and Sustainability, which means an integrated, quickly growing market for products and services that attract consumers, those who are influenced in their purchasing behaviors by the sense of environmental and social responsibility. The Natural Marketing Institute estimates the US LOHAS consumer market of goods and services to have 209 billion dollars sold across all consumer segments.
The Natural Marketing Institute has defined five LOHAS segments:
LOHAS: This segment is about active environmental stewards that are dedicated to personal and planetary health. This group is considered as the heaviest buyers of green and socially responsible products. The early adopters have the power to impact others greatly.
Naturalists: People in this group are motivated primarily by personal health considerations. LOHAS consumable products vs. durable items are tended to be bought more from them.
Drifters: This group might have good intentions; they follow trends in case they are easy to do and affordable for them. Overall, they are currently pretty sticking to green purchasing behaviors.
Conventionals: Pragmatists are those who live in the LOHAS behavior when they believe they can make a change. However, they primarily concentrate on being very cautious with their resources and doing the 'right' thing because they believe this will save them money.
Unconcerned: People in this group are unaware of, or unconcerned about the environment and societal issues. The reasons are mainly because they do not have time or the means to know and understand. In most cases, this group of consumers mostly care about getting by.
The green marketing pattern
Not only green marketing is about developing goods or services with their environmental characteristics, but it also includes brand modification and adjustments in the manufacturing procedure. You also have to seriously take a different perspective on marketing, ponder the global results that we have on the prostitution of the environment. It's also about the brand's ability to meet customer's needs with the least harm to the environment.
Knowing that J. Ottman Consulting has invented a new marketing pattern with the concept where users have an active role in brands' green solutions so that brands can obtaining sustainable benefits from them.
How green marketing works?
Basically, green marketing is one part of a bigger movement, leading to awareness of social and environmental business practices. Gradually, buys will automatically expect companies to show their commitment to enhancing their operations alongside a bunch of environmental, social, and governmental (ESG) criteria. Consequently, so many companies nowadays distribute their social impact statements as they publish self-reports on their progress toward these goals in an alternate way.
There is one striking example of ESG-related improvements in the carbon emissions reduction included in the company's operations, the maintenance of enhanced labor standards for domestic and international supply chains, and philanthropic programs that are designed to reinforce the communities the company develops.
Though there is a fact that green marketing refers specifically to environmental initiatives, they are also increasingly striving to present alongside social and governmental policies as well.
In fact, to green marketing, there're a lot of incentives for companies to decide to engage in. Let's start with the commitment perceived by companies to environmental causes, which is a critical factor impact on many consumers' spending habits.
In 2014, Nielsen has conducted a Global Survey on Corporate Responsibility, they found that roughly 55 percent of consumers were willing to pay higher prices from companies if they have a positive social and environmental impact, which is 10 percent higher than itself in a survey in 2011.
In some regions like Asia, Latin America, and the Middle East, this attitude was reported to be approximately 65 percent of respondents in 2014, which proved that this mindset is even more common in these regions.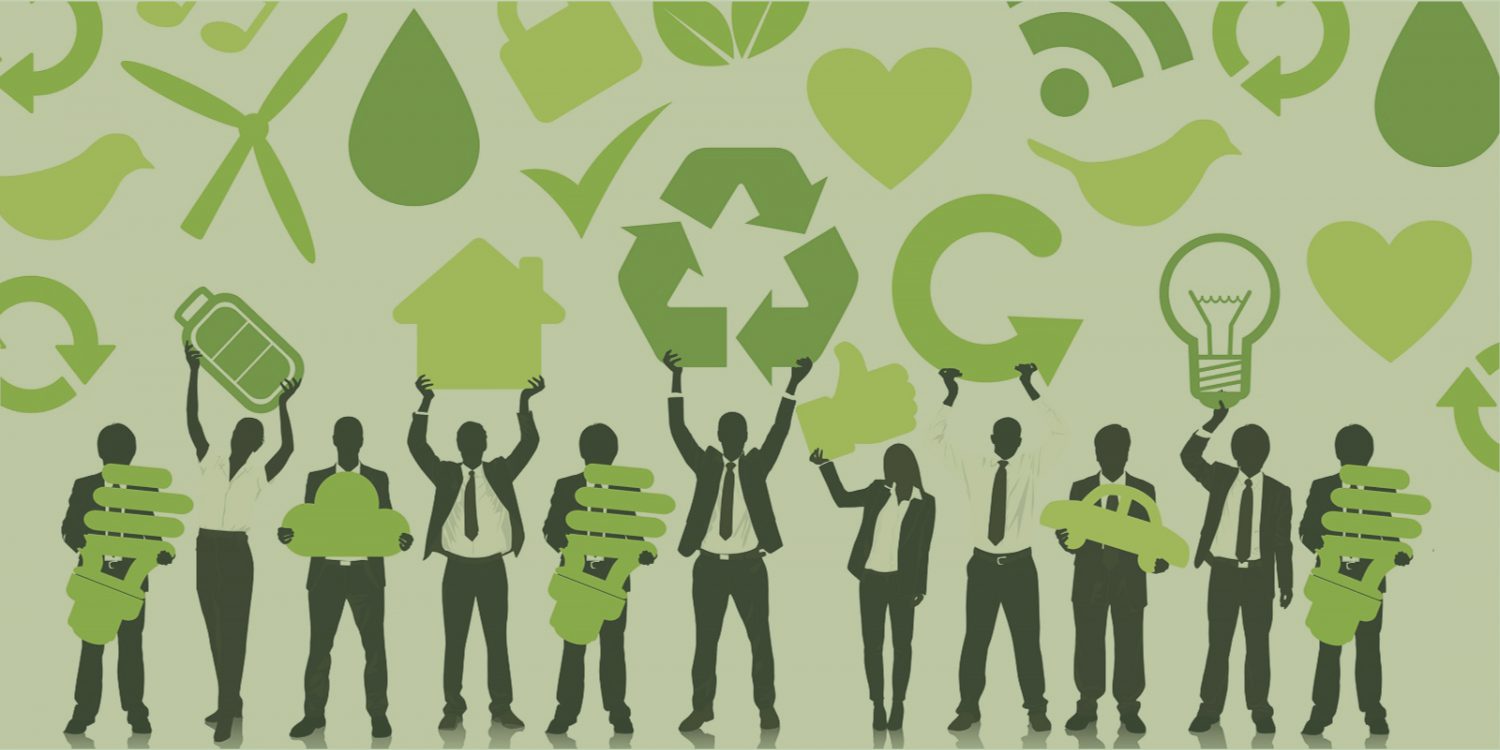 Recommend:
Benefits of green marketing
Green marketing is about producing, distributing environmental-friendly goods, and sourcing practices that enable these companies to be enjoyed by consumers. If business own the specific manufacturing techniques, they can even earn the right to advertise their products green.
Internal Benefits
When companies run green marketing before launching their businesses advertisements or promoting their products, it also includes strategies for their product development, pricing, and distribution. As a result, this will boost sales and lower operating and production costs, especially for reducing energy usage. Plus, environmentally sensitive companies can also appeal to potential workers looking to become a part of a positive corporating culture.
External Benefits
When a business utilizes inefficient lighting, heating, and cooling, it also cuts down its water use, recycling office materials, and organizing the community of cleaning up activities for employees. Consequently, this will create optimistic public relations in its community and industry and with buyers.
The benefit can lie in the company's ability to advertise itself as a green company or its goods as green on the packaging process in its advertising and on its website. Companies can also benefit from having green partners, like Earthwise Packing, which offers sustainable packaging solutions. Of course, this can lead to brand preference or loyalty, boost sales and profits as well. In some cases, vendors or suppliers with government agencies and businesses also prefer to corporate with these types of businesses.
Examples of green marketing
1. Patagonia's green-marketing business
Patagonia is an American clothing company that markets and sells outdoor clothing. Climate change problems were fixed and improved somehow by Patagonia on finding sustainable methods to manufacture goods.
Meanwhile, the brand also makes sure the honesty with customers and admit that their products are not completely green. For example, they announced that their shell of coats is made of fossil fuels. However, the brand's positive image was still maintained and not badly influenced by the fact because the community can see the brand's genuine passion for helping the world.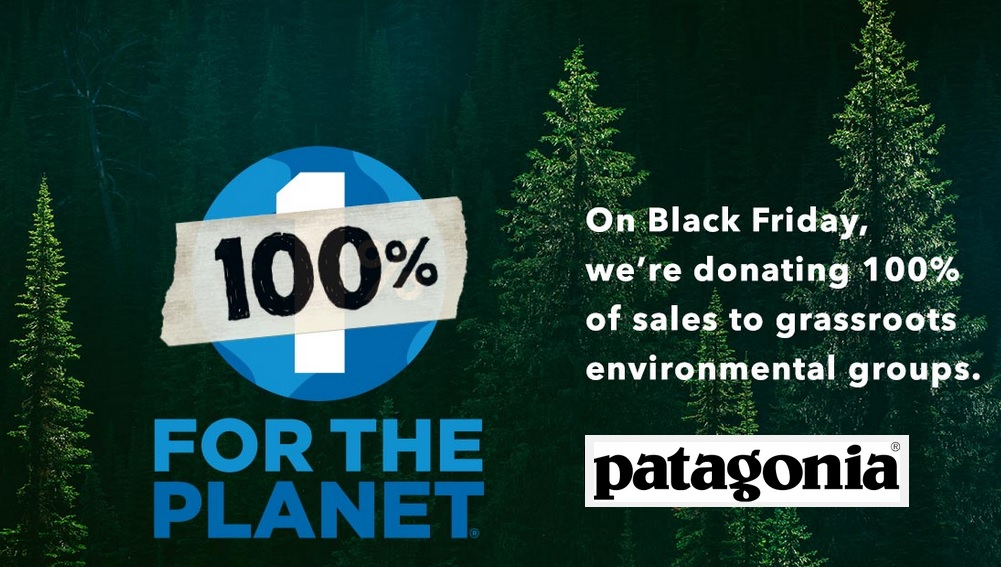 Patagonia's green marketing strategy was also included in the Go Green movement, which is mentioned in the company's mission. Additionally, it regularly contributes to sustainable agriculture initiatives, protecting endangered species, and restoring forests.
2. Starbucks' sustainable campaigns
Starbucks is an American multinational chain of coffeehouses and roastery reserves. This brand has been certified by LEED since 2005 to have efforts in planning to eradicate all plastic straws by 2021 and aim to open roughly 10000 environmentally friendly stores by 2025.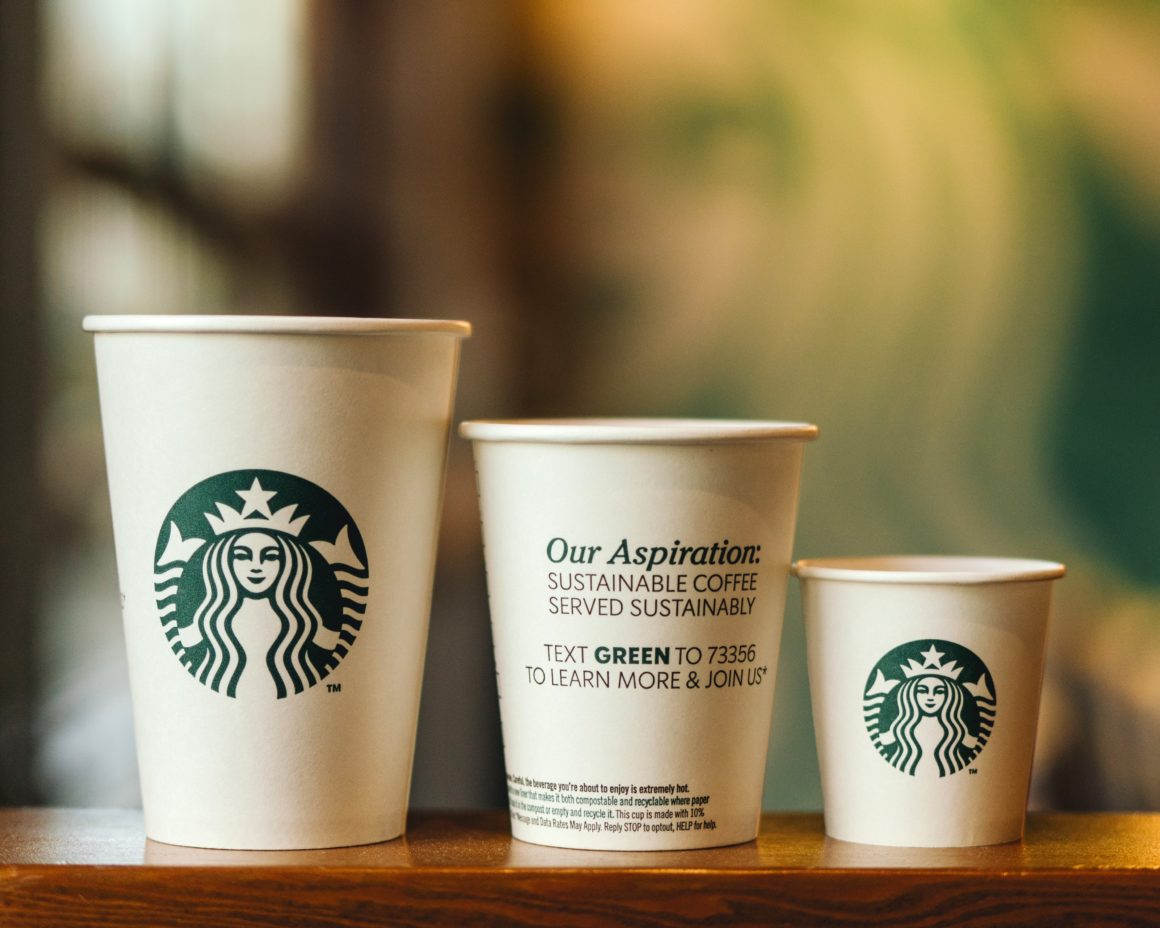 Starbucks shows its carings to engage its community in sustainable issues. From green materials for producing, packaging, to deliver its product to customers, this brand also aims to cut down the waste and use 30 percent less water and 25 percent less power in their production processes.
In addition to that, the brand also produces disposable coffee cups to support recycling and green building campaigns. Even their target audience, farmers, and environmentally sustainable community receive a positive environmental message from Starbucks.
Read more: Why Is Starbucks So Popular?
3. Timberland's environmental-friendly company
Timberland is an American manufacturer and retailer of outdoors wear, with a focus on footwear. This is a famous clothing manufacturer and retailer, which often uses their "green" stories to introduce their products. Timberland's consumers are obvious active LOHAS supporters, who wouldn't choose to buy goods if there was no green element in it.
Margaret Morey-Reuner, director of Timberland's strategic partnerships and business development have said that they had done a lot of customer research, and they know that if they put two products side-by-side – one from our brand and one from competitor's. In case they are comparable in price and quality, the majority of the time, a customer would choose our product if it's made with some sort of 'green' element".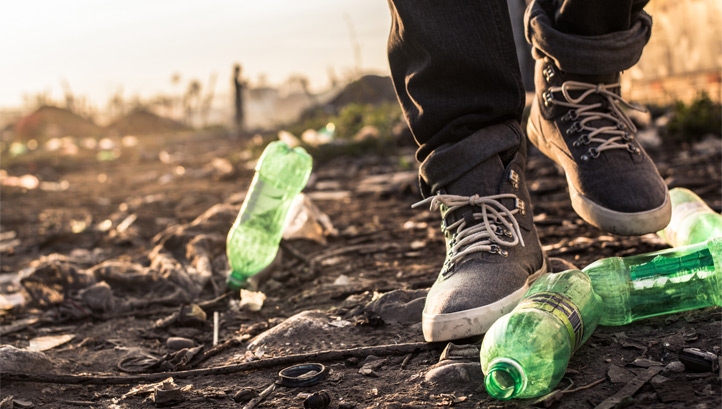 To expand and implement the proper green marketing strategy, Timberland company kept expanding partnerships and test materials for their items. It has established environmental standards (TEPS) across all product types and plans to have 100 percent organic and renewable material by 2021.
4. What-is-green-marketing from Ikea
This brand uses many strategies and sources to control their waste and renew energy while producing. There is ninety percent of Ikea's buildings with solar panels designed to utilize wind farms to recreate energy. Millions of trees were also implemented, while it sends only 15 percent of waste to landfills.
There was a strategy come from Ikea, which is People & Planet Positive. It encourages consumers to be environmentally conscious. Through eco-friendly practices, products were also focused, which makes us think about the necessity to choose between stylish design or sustainability.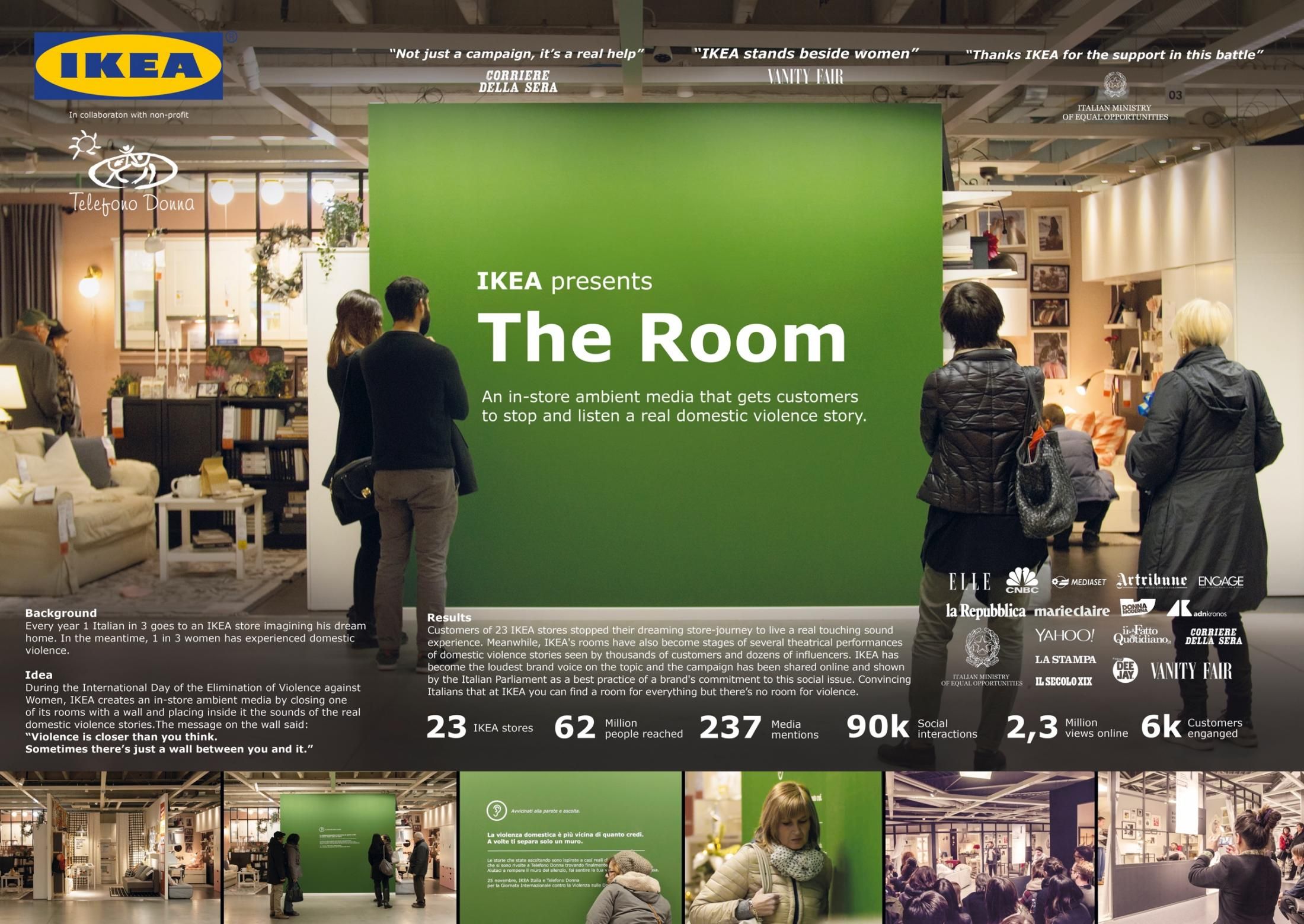 There are so many rewards hold by Ikea for its green efforts. Ikea was also recognized by the Impact Company for showing respect for human and economic rights, also the devotion to the environment through enriching efforts. Ikea is still trying to work and move toward to achieve 100 percent renewable energy and paying for a fortune on its green resourcefulness.
5. Definition-green-marketing from The Body Shop
The Body Shop is a South Korea-based skincare and cosmetics manufacturer, retailer, and franchise business. It is known for its productive green positioning in the market. Leaping Bunny approves this brand for the gold standard for non-animal tested products.
It also supports farmers, fights for human rights, and starts off the health treatments and training events for their employees to clarify their own values to protect the planet and live up to those values in an actual way.
In addition, The Body Shop is also known for putting a lot of effort into the awareness of domestic violence and AIDS, and it doesn't use humiliating-to-women images in ads. In 2021, the brand's goal is to promote a brand new sustainable package for its goods, use 10 percent less and completely all renewable energy in their stores as well as green building, and so many more.
Related posts:
Summary
Overall, Green marketing is a term used to show a company's efforts to advertise its business practices' environmental sustainability. If you are owning a company and want to join green marketing, or even show the care and support for our planet, then focus on your brand content to let the world know what you are striving for.
There are some useful platforms that you can utilize to promote your green marketing campaigns, which are your website, blog, and social media pages. Finally, I believe you will achieve something when you have shown the audience what's in your business beyond money-making and marketing.
That wraps our article today about What is green marketing? Pattern, Benefits, and More. Has it helped you understand this form of marketing? Don't be shy to share what you most impressed and even what you are worrying, or concerning about green marketing. Just leave a comment, and we'll be right here!
Related Posts:
---
Sam Nguyen is the CEO and founder of Avada Commerce, an e-commerce solution provider headquartered in Singapore. Sam aims to support more than a million online businesses to grow and develop.
New Posts
Stay in the know
Get special offers on the latest news from AVADA.