How to Get More Views on eBay in 2023
There aren't many online marketplaces in the world that can claim to hit nearly 175 million active customers worldwide – but that's how many shoppers eBay reached in the first quarter. Reaching only a fraction of this huge number of users should already be considered a great achievement.
That said, are your eBay listings not getting enough views? Or worse, did your popular listing drop from thousands of views every hour to only a few every day? Don't worry, you are not alone. Even expert sellers on eBay struggle to get views on their listings.
The bad news is that acquiring views will soon be much harder. More and more sellers will encounter low view counts as the competition is rising. The good news, though, is that if you pursue these techniques, you will get your listings in front of more customers.
You'll learn today how to get more views on eBay using the eight powerful strategies addressed in this article. Now let's just jump straight into the details.
Why is it hard to get views on eBay?
eBay has a list-based shopping model. It doesn't matter how many people are selling the same thing, just like the newspaper's classifieds. Each of them has its own listing on eBay.
For example, imagine that 200 people are selling the same set of Mickey Mouse spoon-and-fork. The buyer who looks for it will see 200 listings of cartoon silverware. That gives you a fair chance, as an eBay vendor, to have your listing seen. However, eBay will soon turn into a product-based shopping platform.
What's Product-Based Shopping'? The product-based shopping model places the focus on the product, not the seller. No matter how many sellers offer the same product, used or new, only one page will exist. You can look at Amazon to see how this works:
Soon eBay customers can also see product pages that aggregate all listings of the same product. For most cases, eBay would have only one or four listings above the fold. They're going to bury all but the very best sellers. On October 9, 2017, eBay started encouraging customers to pursue product-based shopping. You can see that yourself by using Group Similar Listings.
Group Similar Listings alters eBay's listing-based shopping experience to a product-based one. As you can see below, this feature compresses 2,683 listings into just 92 product pages!
While there are 56 listings of this Roku streaming device, the product-based shopping model makes it look like there's only one listing:
All other listings show up below the fold.
Due to this update, all buyers will turn to use Group Similar Listings. Listing-based shopping is going to vanish. So, you're going to have to fight hard for the few precious above-the-fold positions to get some views on eBay.
There are two main approaches for gaining more views on eBay:
The very best listing
The lowest price (which might not be something you should aim at!)
Using the following tips to make your listings the best they can get more eBay views:
Related post:
8 Approaches to get more views on eBay
1. Optimize elements of your listings
Almost any seller can easily get more visibility into their listings by using eBay SEO. SEO (Search Engine Optimization) refers to the methods used to get the website or listing first to appear in searches.
Nearly every well-optimized listing has a fair chance of being noticed right now. The product-based shopping model changes that. Matching your listing to the eBay catalog will improve your rankings, but with the product-based shopping model, matching to the catalog is no longer something you should do. It's what you must-do if you want to compete. As the catalog takes over, certain elements of SEO may be meaningless.
Keywords are likely to go the way of fax machines: not useless, but only essential to some businesses. If other vendors deliver the same commodity as you, it doesn't matter if you're writing titles full of keywords. eBay will merge your listings with the competition under the default title of the object.
But, if you list anything that nobody else sells, then every aspect of the classic eBay SEO will still matter. It includes the keywords. So be sure to know how keywords work when you mention a product that your company manufactures or a special handmade piece.
The eBay SEO comes in two forms:
Seller-specific
Product-specific
Seller-specific SEO enhances rankings for all of your listings and will still matter. And one of the primary parts of vendor-specific SEO is customer support.
2. Focus on your customer service
Customer service impacts your display count more than anything else on eBay. If you can respond quickly and well to buyers' messages, eBay will give priority to your listings and you'll get more views. Improving your customer service is always the only improvement you need.
eBay claims that they will only allow above-standard vendors in product-based shopping. And the seller expectations of eBay depend solely on customer service. If you're delivering excellent customer support, you've won half the fight. You'll get more views on eBay.
3. Use well-taken photography
When you show up at the top of a search, if you've got poor pictures of your products, your rivals can get all the views. Like most eBay vendors, you probably have to make efforts to enhance your photography. But you may think you don't have the time, budget or talent to do any better.
That's just not real. You can take professional-looking pictures on a limited budget by trying the following:
Using a tripod and a self-timed camera to take hands-free pictures to prevent the camera from being shaken.
Take and use high-resolution images.
Using a clean backdrop, preferably a lightbox or a smooth white muslin cover.
If you can't afford professional lighting, take pictures outside or close clean windows on sunny days. Early in the morning and early in the afternoon, they deliver the best lighting.
Most vendors on Amazon don't have to upload any photos. It's not yet clear if that's going to be the case on eBay, however. In Group Similar Listings (the current version of product-based shopping), sellers use their own images. Take photos that will remain relevant in 2021 and beyond. Invest in high-quality pictures, and you're going to get more views.
4. Offer a generous return policy
The strict return policy is a pretty major turnoff when you're talking about making a purchase. When you buy a sweater and you're not sure the size of the sweater, the risk you 're taking to purchase is huge. If the sweater doesn't fit you, you lose your money.
eBay provides a Money Back Guarantee for goods that do not arrive, are faulty or damaged, or do not match the listing. Nevertheless, outside of these conditions, you, as a seller, can choose whether or not to give a refund.
Although coping with returns can be frustrating to you as a seller, it is also a necessary evil: eBay will promote listings that give a return policy of 30 days or more. And it penalizes those who give a return policy of fewer than 30 days (or no return policy at all). Being generous makes economic sense – extending the return period to anything like 60 days is not likely to increase the amount of returns, but will improve your profits.
5. Don't try to cheat the system
Don't ever try to trick the eBay system. Don't:
use unrelated keywords
place your item in irrelevant categories
try to dodge the eBay catalogue
You might appear in more searches temporarily, but if your item isn't what the buyer is looking for, they won't click on it, which means no views for you. Even worse, eBay will punish you if they catch this behavior.
They may:
place limitations on your account
remove your listings
even suspend you from using the marketplace
Keeping your descriptions accurate will protect your account and bring you more high-quality views.
6. Offer eBay guaranteed delivery and free shipping
Product-based shopping is not the only way that eBay is becoming more like Amazon. Only take a look at eBay Guaranteed Delivery. Just like Amazon Prime delivers within two days, Guaranteed Delivery guarantees delivery within a period of time (usually three days). When you offer Guaranteed Delivery, eBay offers you similar advantages to Amazon's FBA. You'll get:
a lot more views
some of your customer service handled by eBay
protection against certain refund requests
eBay's filter for Guaranteed Delivery listings enables buyers to hide all sellers who don't offer this service.
eBay has discovered that Guaranteed Delivery is the second most important offer for its customers. Just one thing is more important: free shipping. If you provide both Guaranteed Delivery and free shipping, you just make two offers that are most precious to the hearts of the customers. You 're going to turn up in a lot of searches and eBay is going to filter you out less frequently.
This will help you compete with the best sellers on eBay. It's just as popular as Amazon Prime, and arguably better as the customer doesn't have to pay for membership. This ensures that you can also boost your chances of selling to customers who are scouting on other websites.
7. Price properly
Price also makes a big difference. This will only become more critical with the advent of product-based shopping. Understanding how to price eBay will give you more views both before and after the update.
There are three ways that price can bring you more views:
Price listings eBay considers competitive will rank higher in Best Match searches.
Psychologically appealing prices will get more clicks. Two common strategies: use numbers with fewer syllables when reading out loud, and seek to keep the left digits down low.
Having the lowest price is going to give you more views. Buyers who check using the 'lowest price' option should see your listings first.
Competing for the lowest price will give rise to a price war, or 'race to the bottom.' Everybody is losing money because you and your rivals are constantly undercutting each other. Just choose the lowest price as a last resort or you have a good supplier who is willing to give you prices that allow you to do so.
8. Share your listing on social media channels
Selling Scandinavian furniture? Computer games from the 1980s? Icelandic poetry literature? There's definitely a Facebook group out there for that. Outside of eBay, there are a number of broad groups interested in similar products, not only on Facebook or Instagram but also on Twitter or Pinterest. Using those already-formed groups of potentially interested customers to your advantage.
Spending a little time on each site to reveal the things you have on sale would be worth it: you'll have high-quality listening views and improve the chances of driving views to eBay and making a sale.
Read more:
Final Words
As the competition is rising, it's getting harder and harder to get views on eBay, which means you will have to put into much more effort if you're going to survive the competition. I hope this article has given you valuable techniques to help you fight back the competitors and drive more views to your eBay listings. Please feel free to leave comments for further discussion. :-)
New Posts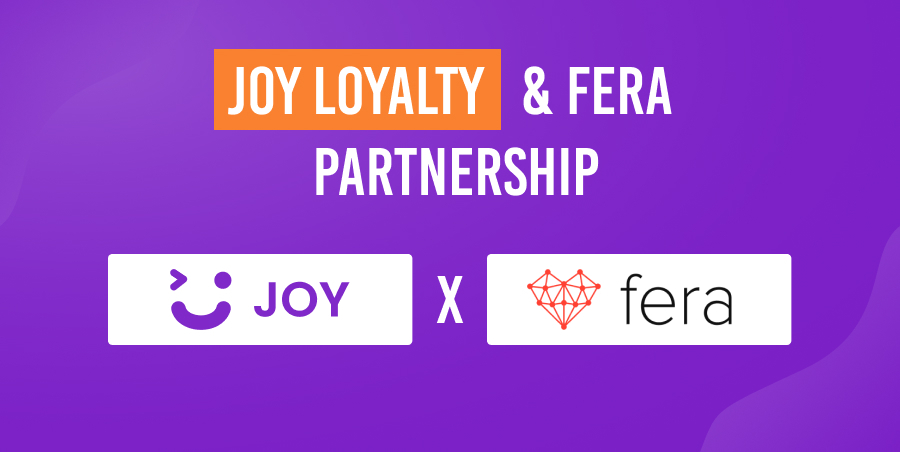 Subscribe
Stay in the know
Get special offers on the latest news from AVADA.
40k
subscribers has been joined!
Earn $10 in reward now!