Top 13 Free Email List Cleaners For You to Try in 2022
What are the chances that you're looking for the best email list cleaners?
If you have landed on this blog post, then we're pretty sure that it is high…
Before we dig deeper, we appreciate your decision to clean your email list. Trust us; this will definitely uplift your email marketing strategy.
Unlike you, many email marketers out there still believe that "quantity over quality." Yep, you read it right, "quantity over quality." Well, it may, but not when it comes to emails.
What really matters is how serious you're with your email list hygiene. You're actually going to get blacklisted if you ignore this and continue sending to bad, invalid, or expired email addresses.
And once you're blacklisted or have tarnished your sender reputation/score, it becomes very difficult to recover.
But you're wise! Wise enough to clean your email list with the help of any of the 13 best email list cleaners.
Before we dive into their details, we should get to know some general information!
Further Reading
Firstly, what is an email list cleaner?
As the name suggests, an email list cleaner is basically a tool that cleans your email list by removing misspelled, invalid, expired, or spam trap email addresses. Simply put, an email list cleaner checks and verifies if the email address is deliverable or not.
You would be shocked to know that around 25% of your email list burns out due to unsubscribing, opting-out, expiration, or suspension. So, it's highly recommended to clean your email list regularly for yielding maximum output.
The primary objective of email list cleaners is to weed out misspelled, invalid, expired, or spam trap email addresses. And for that, they use different cleaning and verification processes, such as:
Checking email address syntax. There can be misspelled email addresses like "[email protected]" or "[email protected]" Email list cleaners remove all the email addresses with improper syntaxes.

Removing disposable email addresses. Email list cleansers delete all the email addresses that are disposable or have a one-time use.

Verifying role-based email addresses. Your email list may include role-based email addresses like [email protected], [email protected], etc. This process eliminates all of the expired addresses if necessary.

Checking MX records. This process removes all the email addresses after checking if the domain is not valid and doesn't contain the required MX records.

Detecting spam traps. It's the most important process. It detects and removes the spam traps, blacklist emails, or honeypots after confirming if it exists in the database of email addresses used for trapping spammers.
In addition, there are a few more advanced intermediate processes. Then, at last, the final email verification process involves sending SMTP pings to each email address to confirm their existence.
After that, email list cleaners will provide you with a cleansed version of your email list.
Why should you use an email list cleaner?
By now, we're quite sure that in the future, you'll take email list cleaning seriously…
But in case you still need some more convincing, allow me to enlighten you with email list cleaning benefits right below.
Removing invalid emails means lower bounce rates
You'll receive lower or no spam complaints
Cleaning your email list ensures the respectable sender reputation
Good sender reputation/score boosts overall domain reputation
Cleaning your email list assures higher open rates
Since there is an improvement in open rates, your click rate also improves
Good email engagement will lead to better email delivery
Removing bad email addresses could lower your expense on email marketing service
Recommend: Why Should you Clean your Email List? When & How to do it?
How to choose the best free email list cleaner?
When choosing a free email list cleaner, it's easy to only focus on the number of free email verifications, which often range from 100 to 1,000. But there are many other factors that are just as vital, including:
Performance. Your choice should be able to reliably tell apart valid and invalid email addresses. If it can't, it is not worth using regardless of how generous its free plan is.

Usability. You have better things to do than trying to use an unnecessarily complicated tool. Since there are many free email list cleaners out there, there is simply no good reason to use one that is not intuitive.

Security. You won't want to compromise the security and privacy of your customers by using a free email list cleaner that doesn't take security seriously enough.

User reviews. You should listen to long-term users, professional reviews, and your fellow marketers when researching the pros and cons of different cleaners.

Extra features. The best email list cleaners come with many useful extra features, such as blacklist monitoring, email verification API, etc.
By keeping in mind these criteria, you shouldn't have any trouble choosing an email list cleaner capable of significantly boosting your deliverability rate.
Top 13 free email list cleaners for you to try in 2022
Now that you are well versed in the importance and considerations when choosing free email list cleaners, it's finally the time to explore them in detail.
1. ZeroBounce
Free credits: 100 per month
ZeroBounce is on the top of this list because it meets all the above-described selection criteria.
ZeroBounce boasts about being 98% accurate in offering a cleaned email list. Due to this, it has been featured on Forbes, Inc., BuzzFeed, Entrepreneur, etc. ZeroBounce enriches your email list by appending relevant information like name, gender, location, and IP address. Therefore, that makes it one of the best email list cleaners.
While other email list cleaners remove email typos, ZeroBounce suggests a correction, so you don't miss out on potential valid email addresses. It also finds out toxic domains used to create spam and abuse email addresses.
Key features of ZeroBounce:
Remove bad, invalid, or expired email addresses
Detect spam trap
Verify MX record
Use greylisting verification technology
Validate possible email bounces
Use extensive email validation API
Integrate with major email marketing services
ZeroBounce provides email list cleaning free for up to 100 emails. Once you've signed up, you'll get 100 credits for free, in which 1 credit is equal to 1 email ID verification.
Its premium plan starts from $16 for up to 2,000 credits (1 credit = 1 email ID verification), and the price depends on the size of your email list. In case you have more than that email list, you can upgrade to higher plans.
2. EmailListVerify
Free credits: 100
EmailListVerify is one of the simplest, cheapest, and best email list cleaners in the market. Many small businesses and startups use EmailListVerify due to its reasonable pricing plans.
Speaking about accuracy and efficiency, it claims to be 99% accurate with its list cleaning results. This bulk email cleaning platform offers a real-time email verification API. That means you can check the validity of an email address before it is added to your email list.
EmailListVerify accepts lists of email addresses in CSV, TXT, XLS, and other formats. It verifies email addresses by performing domain and SMTP validation, validating syntax errors, checking for spam traps, and much more.
Key features of EmailListVerify:
Check and eliminate invalid or expired email addresses
Remove email addresses with bad syntax
Identify possible traps
Removes emails with disposable addresses
Check for hard bounces
Take care of duplicate emails
Integrate with several email marketing services
EmailListVerify provides 100 free email credits for you to check its features. Its premium plan starts at $4 for up to 1,000 emails. You can switch to higher pricing plans that give you more credits.
3. Bouncer
Free credits: 100
If you have customers located in Europe or one of the 27 member countries of the EU, you should add Bouncer to your shortlist because it is fully compliant with the GDPR and is hosted in many EU AWS data centers.
With Bouncer, you can keep your email list free from risky and undeliverable email addresses. This email list cleaner helps you protect your email communication by sanitizing your email database, and all of this is at fair pricing.
Bouncer uses different validation methods to verify each email address, such as syntax validation, spam trap detection, domain/MX/DNS check, mailbox availability check, disposable email detection, and much more.
Key features of Bouncer:
Protect your system from risky and invalid emails
Prevent fake signups and spam attacks
Protect the domain reputation
Detect role-based and disposable email addresses
Offer customizable download options
Bouncer provides a pay-as-you-go pricing model, allowing you to purchase credits on demand. Credits never expire, so you can use them whenever there's a need. Before you proceed with your first purchase, you'll receive 100 free credits for some tests. No commitment and no credit card required!
4. NeverBounce
Free credits: 1,000
By reading the name - NeverBounce, you might have an idea about its efficiency. That's right, this email list cleaner works so well that your email marketing campaigns get a 0% bounce rate. You should be relieved to know that lots of big companies like Indeed, Dell, Yelp, etc., use it for cleaning their email lists.
NeverBounce cleans your email list with the help of 20+ processes. Besides, each email is verified or pinged from 75 different locations of the world. It allows you to customize and download your cleaned email lists on the basis of deliverable and undeliverable status.
NeverBounce integrates well with more than 80 marketing platforms. Its easy-to-integrate API allows you to perform real-time verifications and automate your email list cleaning so that you can use your own time more productively.
Key features of NeverBounce:
Clean invalid and expired emails
Offer up to 99.9% accurate bounce analysis
Check MX records and domains
Identify and append details for free email hosts
Integrate with 80+ marketing platforms
Offer an extensive set of APIs in 8 programming languages
Assure 100% data privacy and security
Its premium plan starts from $0.008/emails for up to 10,000 email lists. NeverBounce gives you 1,000 free credits when you sign up. You can use free credits to test its services to see if it's the best fit for your business.
5. Bouncify
Free credits: 100
Bouncify is a simple email list cleaner and email scrubbing service. This tool helps improve sender reputation and deliverability while reducing the risk of mailing account suspension due to high bounces.
This is also one of the most secure platforms to validate your email list. Your stored data will be safe and not be shared with other third parties.
Key features of Bouncify:
Offer real-time and advanced checks
Verify your email list in real-time with API
Let you upload your file or paste emails directly
Take data security very seriously
Connect seamlessly with your favorite web services
Bouncify offers 100 free checks for all new signups. Its paid plan starts from $0.0019/email for 10,000 verifications.
6. DeBounce
Free credits: 100
DeBounce is one of the newest names in the world of email list cleaners. The team behind this tool started offering email cleaning and validation in 2018. Since then, it has gained numerous notable users, such as Western Digital, Siemens, etc.
DeBounce cleans your email list by detecting invalid, spammy, or non-operational email addresses. To use it, you just need to upload your mailing list in a CSV or TXT format. Once verified, your cleaned email list can be downloaded and used to improve your deliverability rate.
In addition, DeBounce offers around 114 integration options that mostly include contact forms and email autoresponders. It's also known to be GDPR-compliant and assures that it doesn't store your data.
Key features of DeBounce:
Remove invalid and hard bounce emails
Remove invalid email syntaxes
Check for disposable email addresses
Eliminate duplicate emails
Use anti-greylisting & SMTP check technology
Check for valid MX records
Remove spam traps
Offer a unique WordPress plugin for contact forms
DeBounce offers 100 free email credits when you sign up. If you find DeBounce suitable for your business, you can upgrade to its premium plans for more credits. Its premium plan starts from $10 for 5,000 verifications.
7. Snov.io
Free credits: 50
Snov.io is basically an outreach automation system for cold users. However, it has rapidly gained popularity due to its email list cleaning service.
It claims to be the fastest email list cleaner as it can clean thousands of emails in a matter of minutes. Like other services, Snov.io provides an email verifying API that can be integrated with your SaaS app or website.
Apart from the email list cleaning service, Snov.io also packs other productive modules like complete email searches of a domain, email drip campaigns, and email tracker extension for Gmail.
Key features of Snov.io:
Remove invalid email addresses
Remove emails with improper syntax
Detect disposable email addresses
Send SMTP pings for advanced email verification
Offer a real-time email verifying API
Offer multiple downloading options
Snov.io offers 50 credits for free. It doesn't require credit card details to use the credits. And it only costs you 0.5 credits for each email.
8. Email Verifier by SendPulse
Free credits: 100
As an all-in-one marketing automation platform, SendPulse offers a dedicated email verification feature. It lets you check your email list for misspelled, invalid, or abandoned email addresses to boost your deliverability rates and ROI.
One of the advantages of the SendPulse email verifier is that you can validate an email list and then create an email marketing campaign all on one platform.
Key features of Email Verifier by SendPulse:
Remove non-existent emails, spam traps, and addresses with typos
Offer bulk/single email verification
Offer detailed verification reports
SendPulse has a flexible pricing policy for every enterprise. It offers 100 free credits, and its paid plan starts from $12/month.
9. QuickEmailVerification
Free credits: 100
Another tool that is getting a lot of attention from business owners and email marketers is QuickEmailVerification. It's considered one of the best email list cleaners due to its 99% assured deliverability after the list cleaning process. Furthermore, it follows enterprise-level security and complies with GDPR.
As the name suggests, QuickEmailVerification is fast in list cleaning and also has a quick API turnaround. In simple terms, your email list will be cleaned in a matter of minutes.
QuickEmailVerification offers various file formats for uploading, such as CSV, XLS, TXT. XLSX, or ODS format. It offers an in-built auto-correction feature to find typos in your email and suggest you correct emails. By doing so, you don't miss the chance of connecting with your subscribers.
Key features of QuickEmailVerification:
Support different email list file formats
Check email syntaxes and validate domains
Perform checks on MX records
Detect temporary email addresses
Correct typos in emails
Remove duplicate email addresses
Follow anti-greylisting technology
Generate in-depth list cleaning and verification reports
Use strong encryption for extra security
QuickEmailVerification offers a forever-free tier that lets you clean/verify 100 emails per day. However, if you have higher list cleaning needs, it offers you the choice between premium "pay as you go" or monthly subscription plans.
10. Bounceless
Free credits: 100
Bounceless is a simple but effective email checker and list cleaning tool. It promises a 99% accuracy rate with 10x improvement. You don't need to install the software. All you need to do is upload your email list and have it checked for threats.
Bounceless can be integrated with your favorite ESPs such as ConstantContact, MailChimp, HubSpot, AWeber, VerticalResponse, and many more. The integration is also possible for Ruby, C#, Python, and PHP solutions.
Key features of Bounceless:
Remove duplicates, inactive, invalid, high-risk keywords, and parked domains
Eliminate emails with syntax errors
Identify disposable email addresses
Clean all spam emails from your list
Verify your bulk emails
Bounceless offers 100 free credits to new customers to try before paying. Its premium plan starts from $19 for 2,500 email verifications.
11. Clearalist
Free credits: 100
Clearalist is another email list cleaner with a high accuracy rate at a reasonable price. It helps you remove invalid emails to reduce bounce rates and protect your business from spam emails.
You'll get 98%+ accuracy in email list cleaning results to avoid unwanted behavior. It's also one of the most affordable all-in-one email verification tools to increase your deliverability rate.
Key features of Clearalist:
Remove unwanted, invalid, and malicious email addresses
Verify MX records to find if the email exists
Exclude email recipients whose inbox is already full to reduce bounce rate
Find the catch-all type addresses
Offer email list health analysis and report
Clearalist offers 100 credits for free; one credit is equal to one email verification. Its premium plan starts from $12.5 for 2,500 credits.
12. Clearout
Free credits: 100
Clearout is an easy-to-use email list cleaner that promises to give 98%+ clear-cut results to keep your sender's reputation. It enables you to remove invalid email addresses, validate IP addresses, and reduce bounces. In addition, Clearout verifies key recipient demographics.
Key features of Clearout:
Offer 98%+ accurate results to keep your sender reputation
Remove duplicate email IDs and invalid syntaxes
Eliminate spelling errors with auto-suggestions
Verification domain and SMTP for each email address
Use an anti-greylisting technique
Detect spam traps
Clearout provides email list cleaning free for up to 100 emails. You need to upgrade to higher plans for more email validation and verification.
13. MyEmailVerifier
Free credits: 100
Last but not least, MyEmailVerifier is an effective email list cleaner that assures a 99% delivery rate.
MyEmailVerifier discovers role-based email addresses, checks and removes spam traps to help improve your deliverability rate. It also detects email addresses with syntax errors, such as spacing or missing domain, and then removes these addresses instantly.
Key features of MyEmailVerifier:
Check the syntax of each email address
Have an in-built MX record checker
Detect role-based email accounts
Identify greylisting-enabled domains
Check and remove spam traps
Integrate with your online forms, CMS pages, CRM, SaaS apps, etc.
MyEmailVerifier offers 100 credits for free. Apart from this, there are other "pay as you go" pricing plans starting from $1.44 for 500 credits.
Related Posts:
The bottom line
An email list cleaner really deserves a place in your toolbox. Each of the 13 solutions in this post can be used to eliminate invalid email addresses for free, so nothing is stopping you from giving them all a nice try and deciding which one works best for you.
Thanks for reading!
New Posts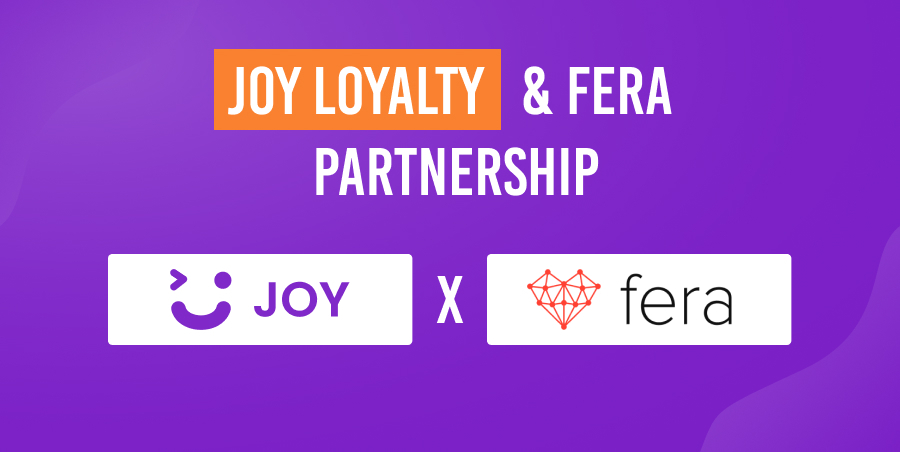 Subscribe
Stay in the know
Get special offers on the latest news from AVADA.
40k
subscribers has been joined!
Earn $10 in reward now!