Employer Branding Strategy: How To Attract Talents
As a business, you're always trying to discover, hire and keep the best talent out there; people who will contribute to your business goals. But there's a problem: your competitors have just the same aspiration. And with the credibility of an organization more accessible than ever before, whether it's through Google searches for jobs or feedback on comparator sites such as Glassdoor and Indeed, showing a strong, convincing employer proposition is more critical and demanding than ever before.
With a limited pool of genuinely talented individuals who can make meaningful contributions to your business, it's vital that you stand out from the crowd in attracting the potential that's out there, as well as retaining the people you've already had. That's where the employer's branding strategy comes into play. It sets you on a path to identify candidates that suit your company's goals and clearly demonstrate why they will feel at home while working with you.
Here, we're going to take a closer look at your employer's branding strategy and outline the crucial steps to create one that helps you attract the best available talent.
Let's jump right into the details.
What is employer branding?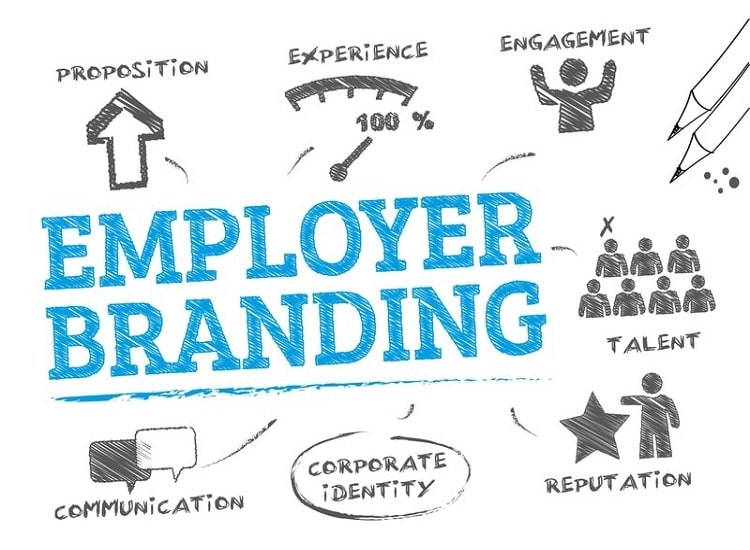 Your employer brand boils down to how people see your company. It determines your credibility among customers and shareholders, employees, and potential job applicants. Employer brands are inspired by everything from internal communication to employee recognition.
A successful employer branding strategy attracts talented prospective candidates. It often focuses on supporting your corporate culture's inspirational factors, such as your brand vision, values, and actions, and showcasing the distinctive features that distinguish you from other employers in your industry.
Research has discovered that 75% of applicants are more likely to apply for a job listed by an organization that actively manages their employer brand. This means creating a world-class employer branding strategy allows your business to attract talented candidates from the job market.
As you get started with your employer branding, ask yourself and your team questions such as:
Why does anyone want to work with you?
Do your managers and staff have the same perceptions of your brand?
How can you make sure that your employer branding reaches your target audience?
How can you leverage your existing staff and their personal networks?
Why is having an employer branding strategy important?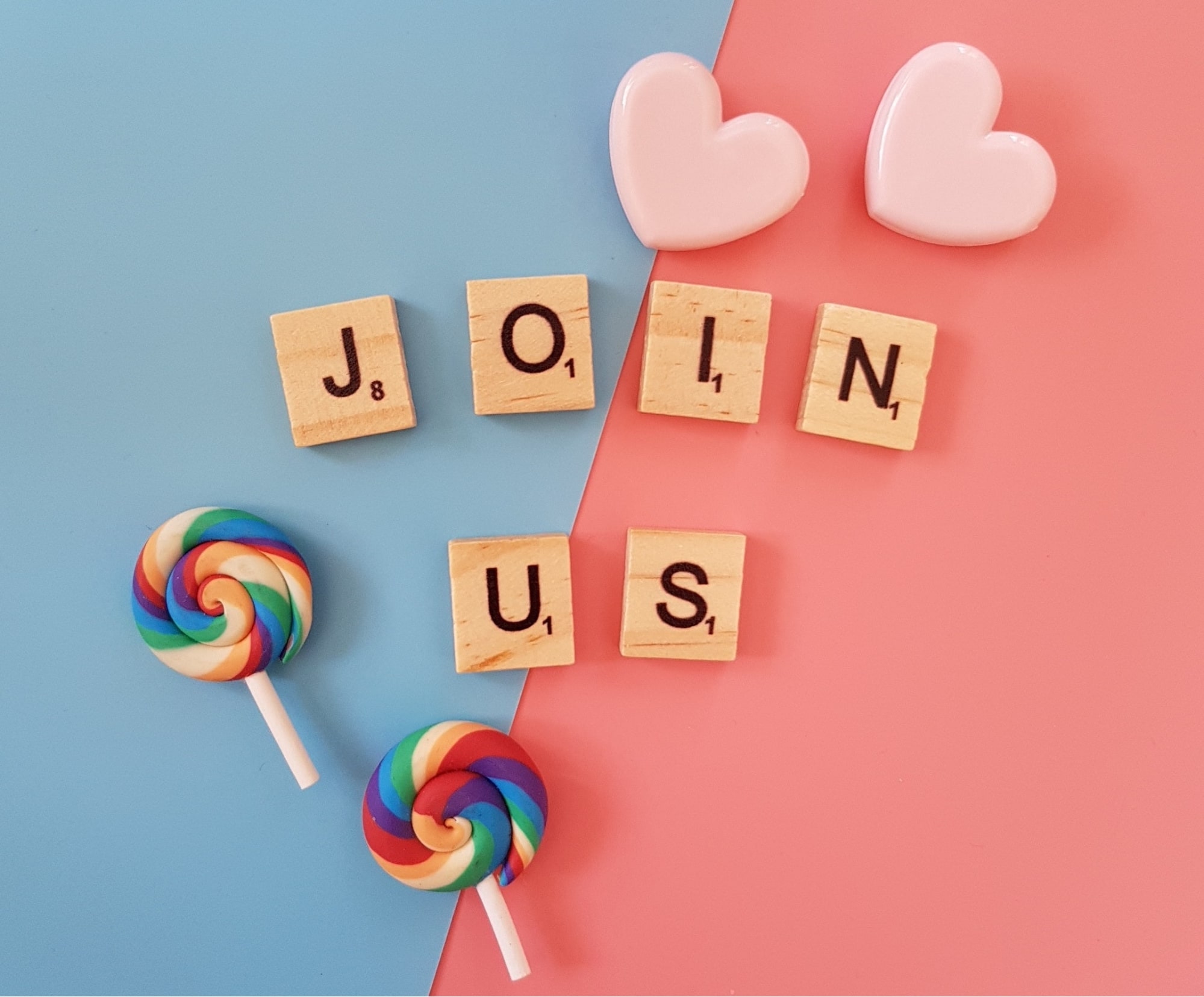 You may be wondering at this point, does employer branding really matter to me and my company? Yes, employer branding is vital to the bottom line. Healthy employer brands will minimize turnover rates by 28 percent and slash your cost-per-hire in half. In addition, 75% of active job candidates are likely to apply for a job if the employer actively maintains the employer brand.
You have an employer brand, whether you put work into it or not—so why don't you make an effort to make sure it's a brand you will be proud of? Building an effective employer branding strategy can be challenging, but it comes down to answering one question: "What makes your company the best place to work?" Here are the best employer branding strategies that you can try out for your company.
Best employer branding strategies
Effective employer branding strategies will help you influence your potential candidate's decision to join your company over the other choices that are available. Following these best strategies allows you more power over the messages you project and the opportunity to affect how these job candidates view your brand.
Know your company's value statement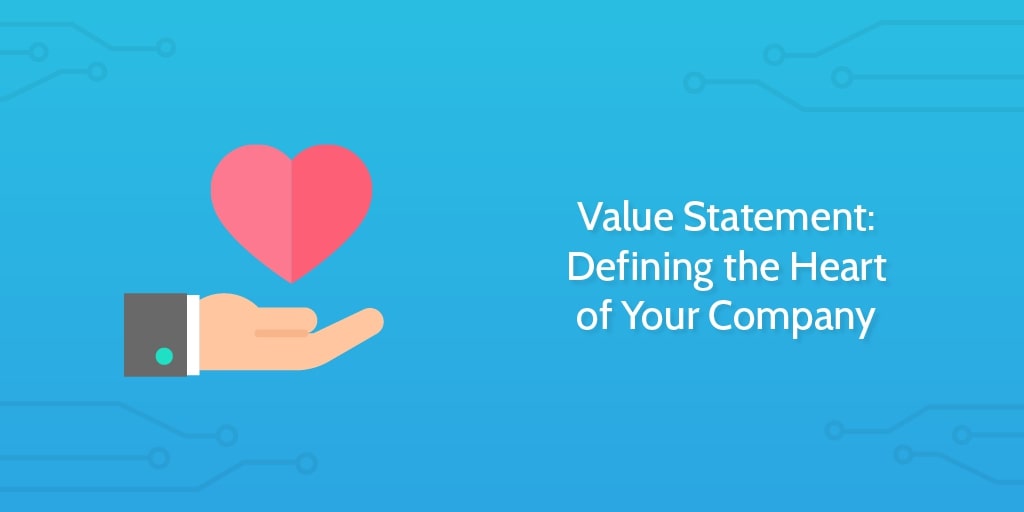 To build a powerful employer brand, it is crucial that you start by focusing on your company's mission statement, principles, vision, and culture. It can be useful to determine what your business goals are and then work backward from there to understand what kind of talent you need to recruit in order to meet those objectives. Consider, for example, the mission statement of Teach for America: "One day, all children in this country will have the opportunity to get an excellent education."
Using this declaration as a guideline, Teach for America will then be able to tell an appealing employer brand story on their Values page. They promise workers, among other things, a chance for continuous learning, adding, "We work with curiosity and welcome new ideas to reinvent and continually develop. We take informed risks and benefit from each other's achievements and failures." In this way, their ideals and their employer brand have been matched with their business target.
Do an employer brand audit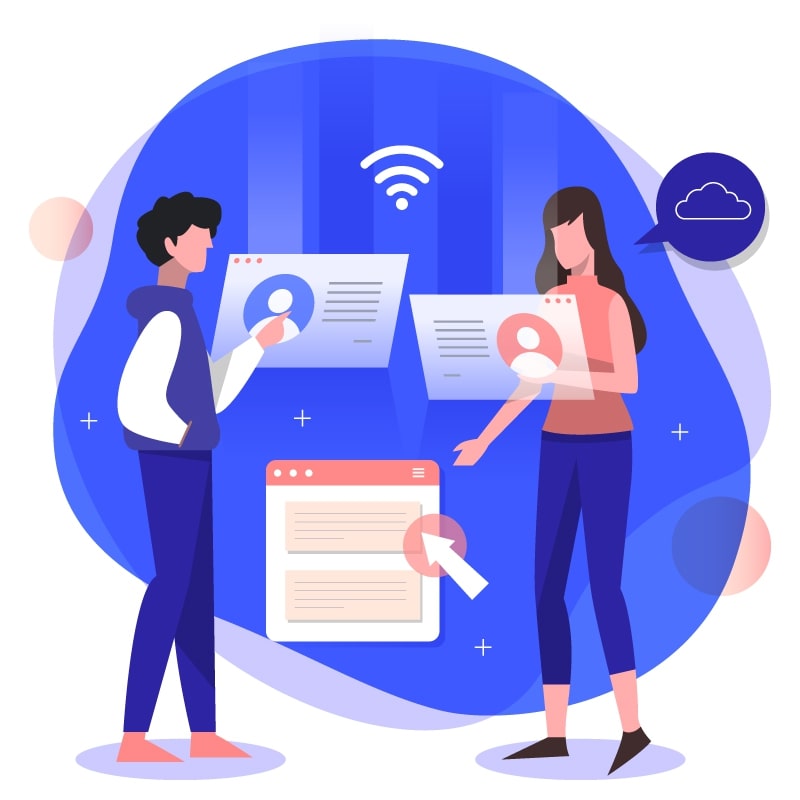 You may not be completely aware of your company's reputation with job candidates or even your employees, So send internal surveys, perform social media searches, scan company review sites such as Glassdoor to look for feedback. This kind of research can reveal the favorite facets of your company culture that you should concentrate on and any areas of change to maintain a good employer brand.
Write an employer value statement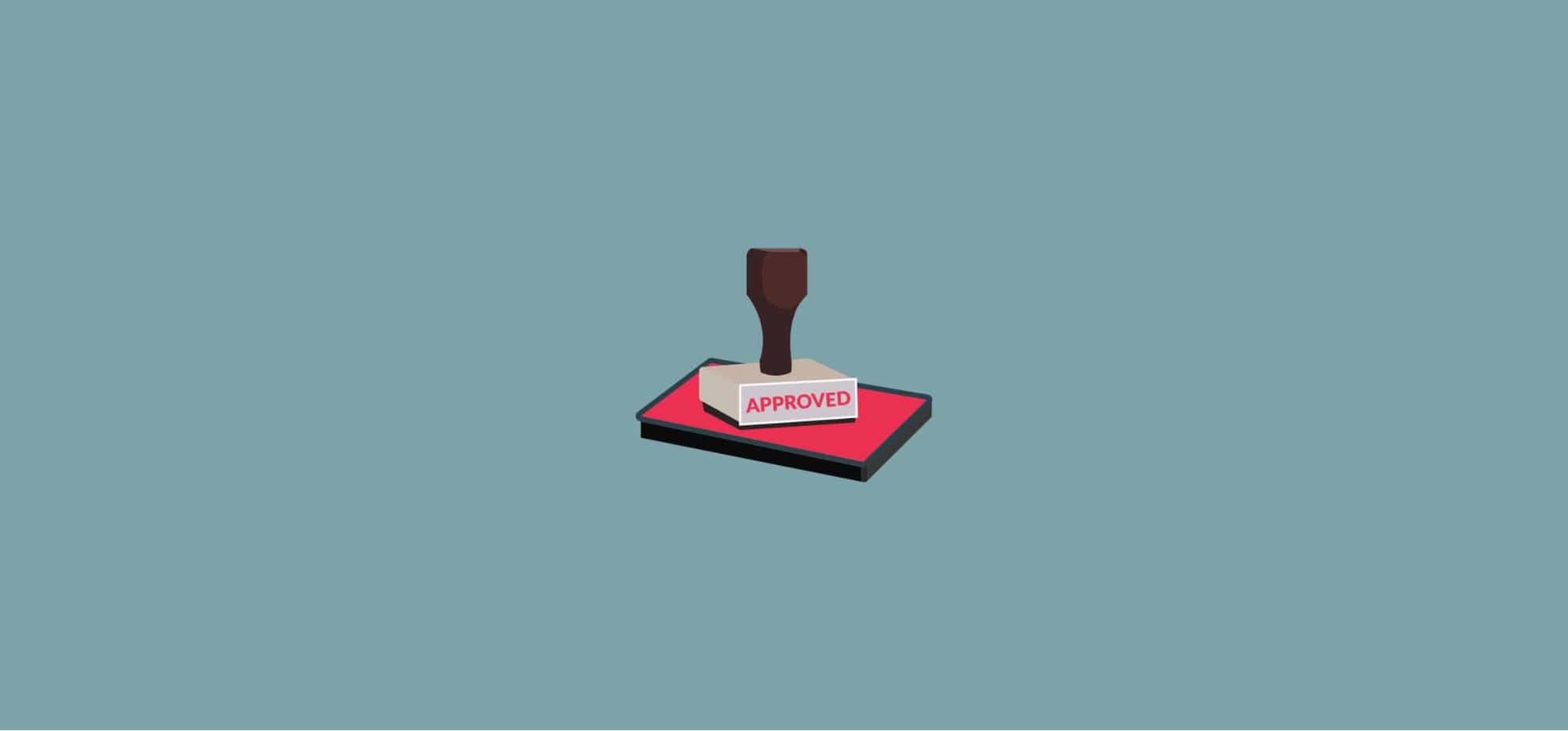 Once you've done your homework and developed a list of the principles and benefits that your company can provide, you'll want to create an employer value statement. An employer value statement is a marketing message and a pledge, but you're not supposed to say something that isn't real or that your existing employees don't agree with. You might be able to use the employer value proposition on your website, recruiting documents, or the LinkedIn company page.
The company value proposition is something that the recruiters and the HR team will share with prospective applicants. Your employer's value proposition can have little to do with benefits. Instead, you want to evoke passion in prospective applicants by voicing your business's positive effect on the planet or its deeper meaning. People want to feel like their job is meaningful, even at the cost of a higher paycheck.
For example, Accenture, a multinational management consultancy and professional services firm, has developed this employer value proposition, which they have shown prominently on their Careers page:
"Help build the future. Be yourself, and make a difference. Work where you are inspired to explore your passion, where your talents are nurtured and cultivated. Innovate with state-of-the-art technology on some of the best projects you can imagine. And get the resources you need to keep learning and developing so that you stay ahead of the game and make a difference in the world."
Leverage your existing employees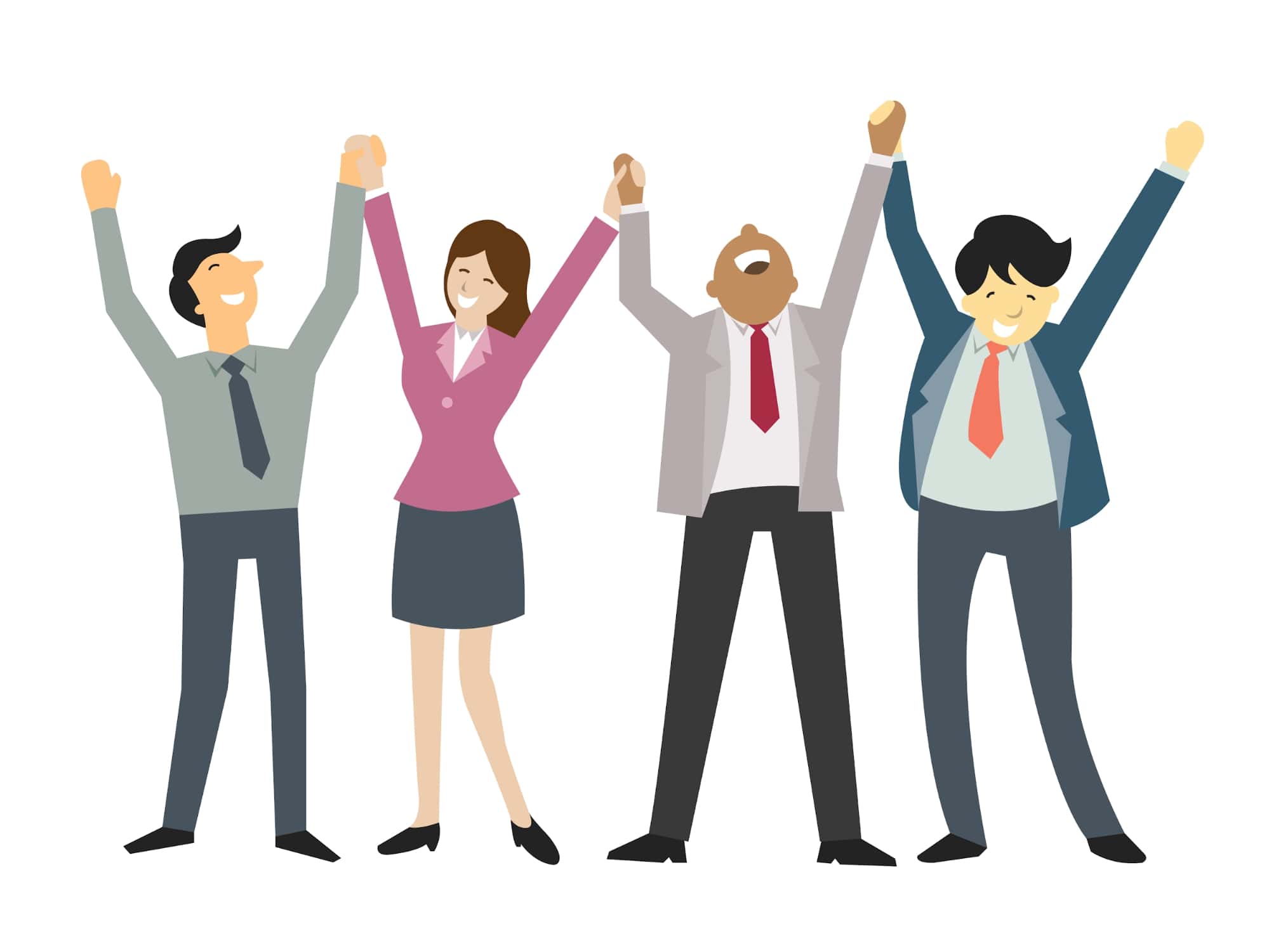 If job seekers want to find out more about your employer brand, they're going to want to hear from real employees who are working for your company. Leverage your staff by asking for interviews with employees or sharing their testimonials on your website.
You might also be able to leverage your existing employees by asking them to share on their social media when your company does a contest or a give-away. For example, you could be creating a Women in Tech event and holding a panel discussion. Afterward, you may simply ask your employees to post a picture on Instagram or Facebook with a hashtag you've chosen. This is a fun and effective way for your own workers to share your company's culture within their networks.
Create a welcoming and informative onboarding process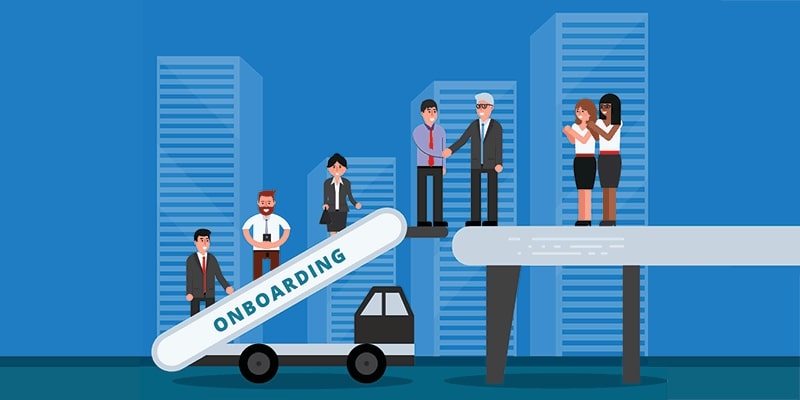 Onboarding is the first encounter a new recruit goes through, and a bad perception can have major consequences. In reality, people who have a bad onboard experience are twice as likely to pursue a different opportunity.
At the end of the day, creating a positive company brand image begins with a successful onboarding step. It's important that you have workers involved and enthusiastic about their jobs and their teams right off the bat. By equipping your new hires with the instructions and resources needed to succeed in their positions, you ensure a seamless transition, lower turnover rates, and more efficient teams.
Offer learning and development opportunities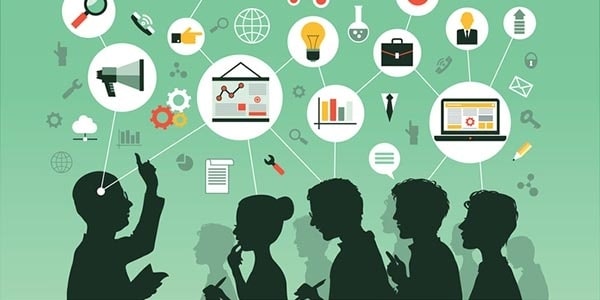 The number one reason people quit their jobs in 2018 was that they were bored and wanted a new challenge. In the end, this should be a pretty simple repair. If you can encourage your employees to seek learning opportunities and become skilled in new skills, you can demonstrate the company's focus on continuous learning and development.
And by motivating your staff, you ensure that they don't get bored with their roles, leading to higher retention rates. Plus, as they learn new skills, they can become more effective employees for your company. That's a win-win situation for both you and your employees. Offering learning opportunities has the additional advantage of demonstrating the value of investing in existing team members. And research shows that if employees feel undervalued, they are 131% more prone to lose trust in their employer, so it's a no-brainer.
Use visuals (video, photos, slideshows )to tell your company story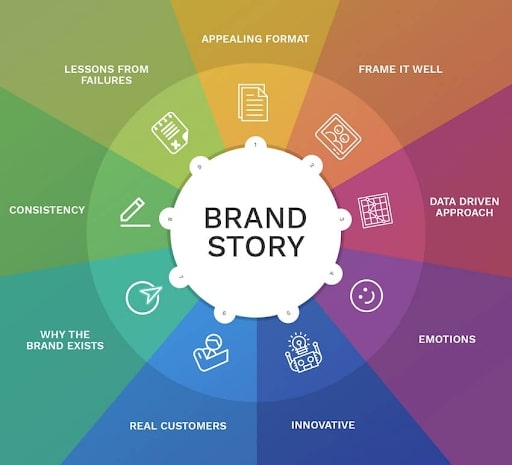 When you create a strategy to boost the customer's understanding of your product or service, you don't just convey your message through one medium. Instead, you have videos, images, slideshows, blogs, and other means of messaging to ensure that you reach the largest audience on any channel where your customers hang out.
Likewise, it's important that you use high-quality images, pictures, and text to tell your company's story. You can place employee interviews on your job recruitment page, or a slideshare produced by your CEO on your About Us page.
Best employer branding strategy examples
Starbucks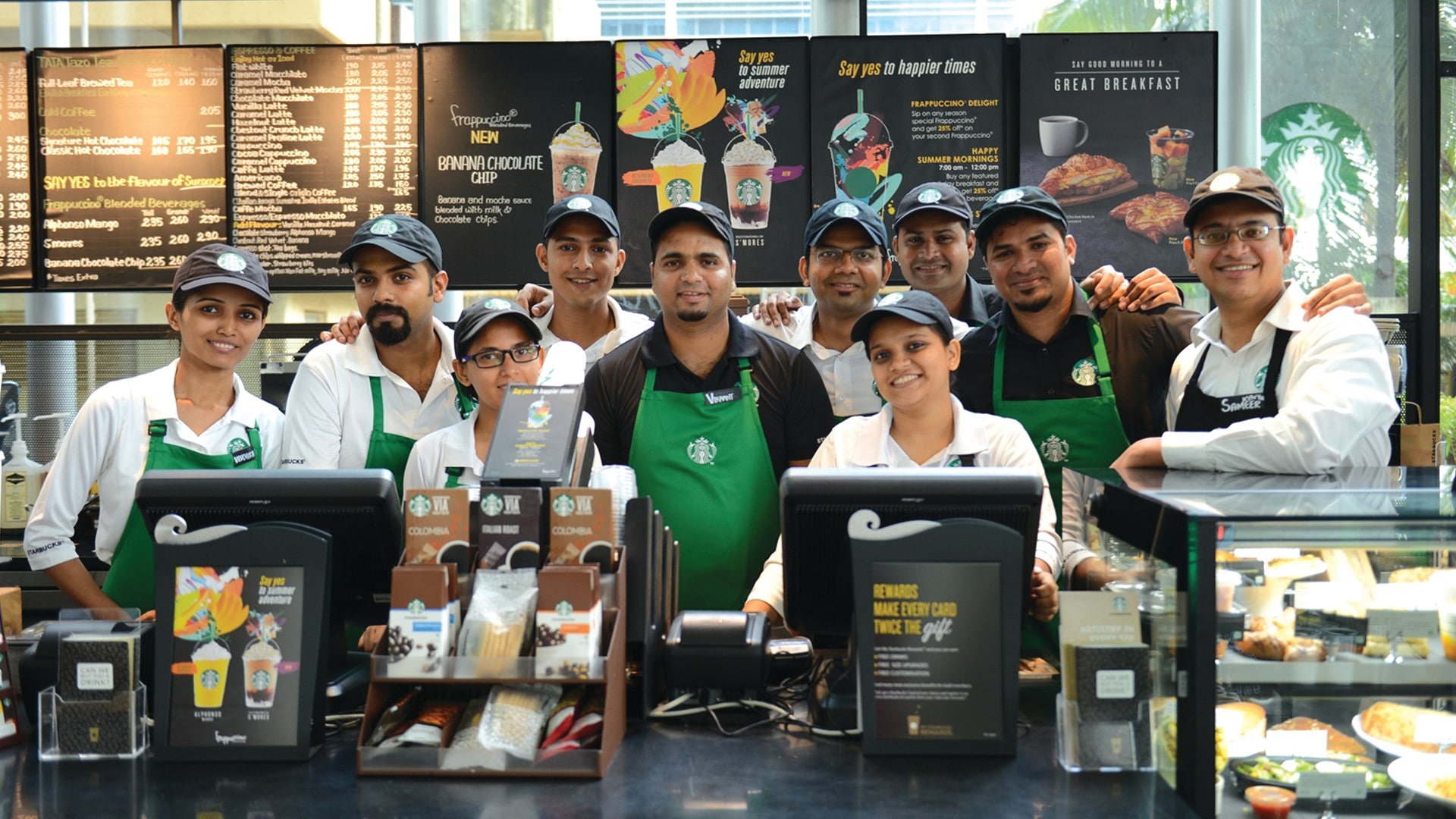 Starbucks is another internationally recognized company and is also renowned for its employer branding strategy. The business is particularly well-known for its social media presence, which both promotes its corporate culture and cultivates an online community for its staff.
Kirsti Stubbs-Coleman, Recruitment Marketing Program Manager of Starbucks' Global Talent Acquisition Team, said, "The next generation of talent is using social media to find jobs, review companies and refer employers, and if you're not there to respond proactively to questions and storytelling, they will do it on your behalf."
Starbucks created Instagram and Twitter pages specifically for its job-seekers, and this is where the company demonstrates its appreciation for current employees and communicates with potential employees. It also has a hashtag (#sbuxjobschat) that helps future hires to connect and interact.
For example, Starbucks uses its social media sites to congratulate its staff on their college graduations. This is a way to highlight their business culture and to encourage one of their employees' benefits: free tuition.
Employer branding strategy, which relies so heavily on social media, also benefits from user-generated content (UGC). By encouraging current and future employees to connect with their brand online, Starbucks is building a team of brand ambassadors who can be trusted by job-seekers. That's why it uses "partners" rather than "employees" to call its 330,000 global employees.
Target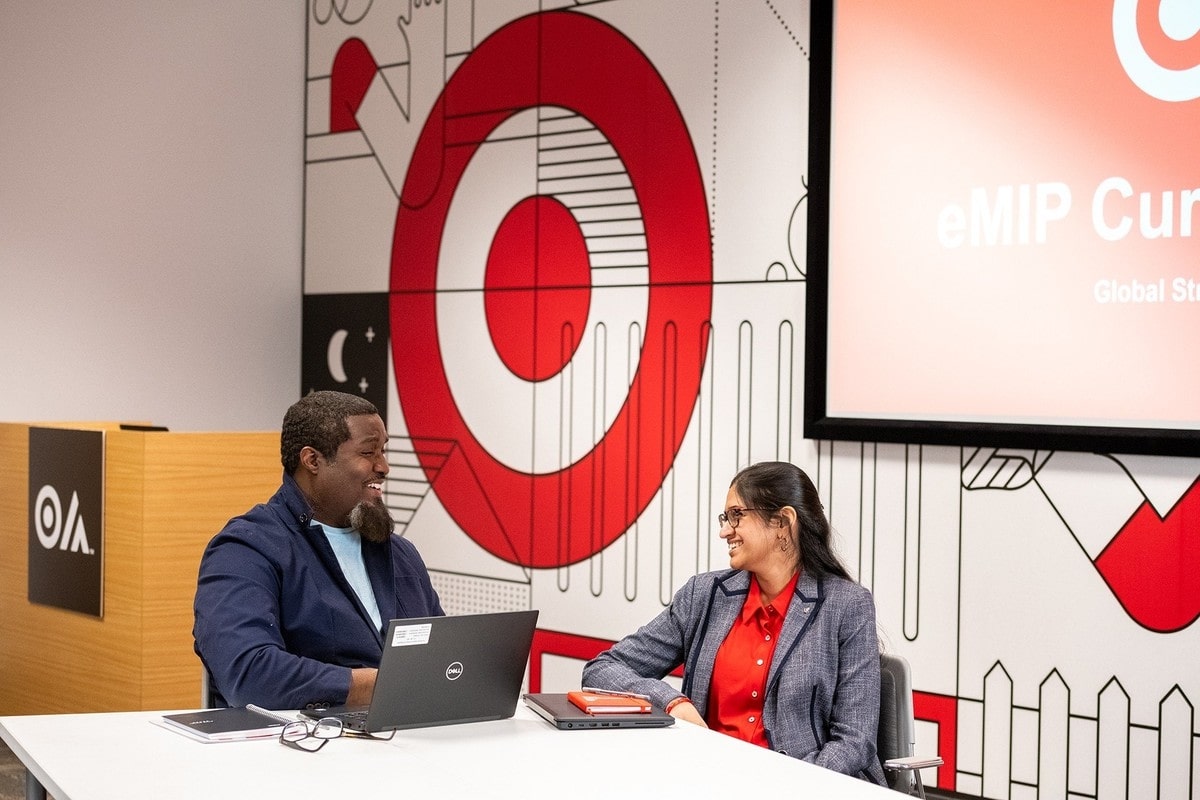 Target, a well-known American retail giant, is the 8th largest retailer in the United States. In response to the health crisis of COVID-19, the organization launched a COVID hub dedicated to keeping employees and customers updated. The hub covers a number of important and related subjects, answers questions about what Target is doing to make sure that their team members are healthy, how they track their health and symptoms, and much more.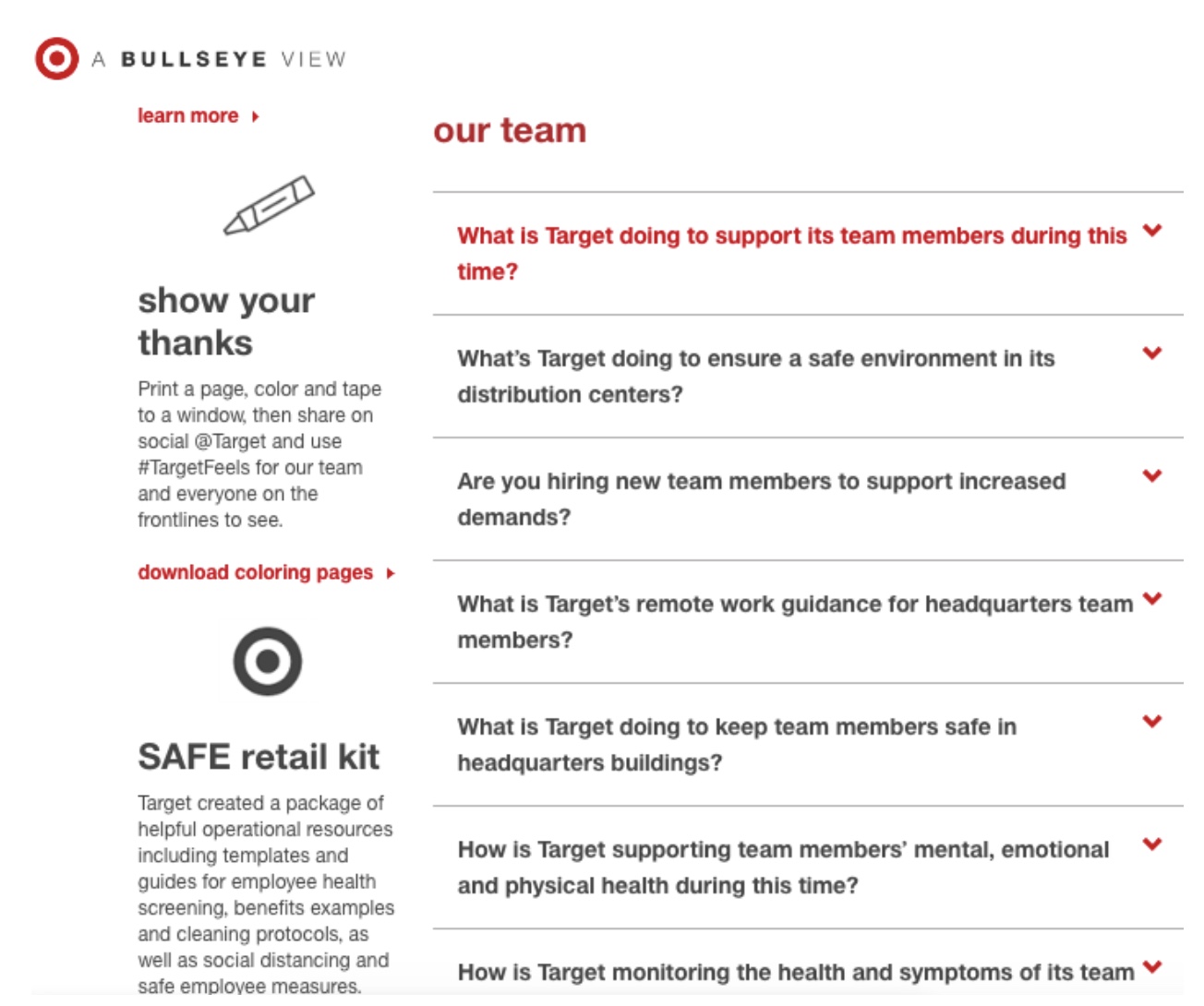 Target's coronavirus hub is simple and efficient, as it gathers all relevant information in one conveniently accessible place. However, maybe the best feature is the opportunity to download free coloring pages that enable website visitors (and colleagues) to express their appreciation to frontline employees and share them with #TargetFeels on social media. This is a fun and creative way to express unity in such a tough time when morale is likely to be going down.
L'Oreal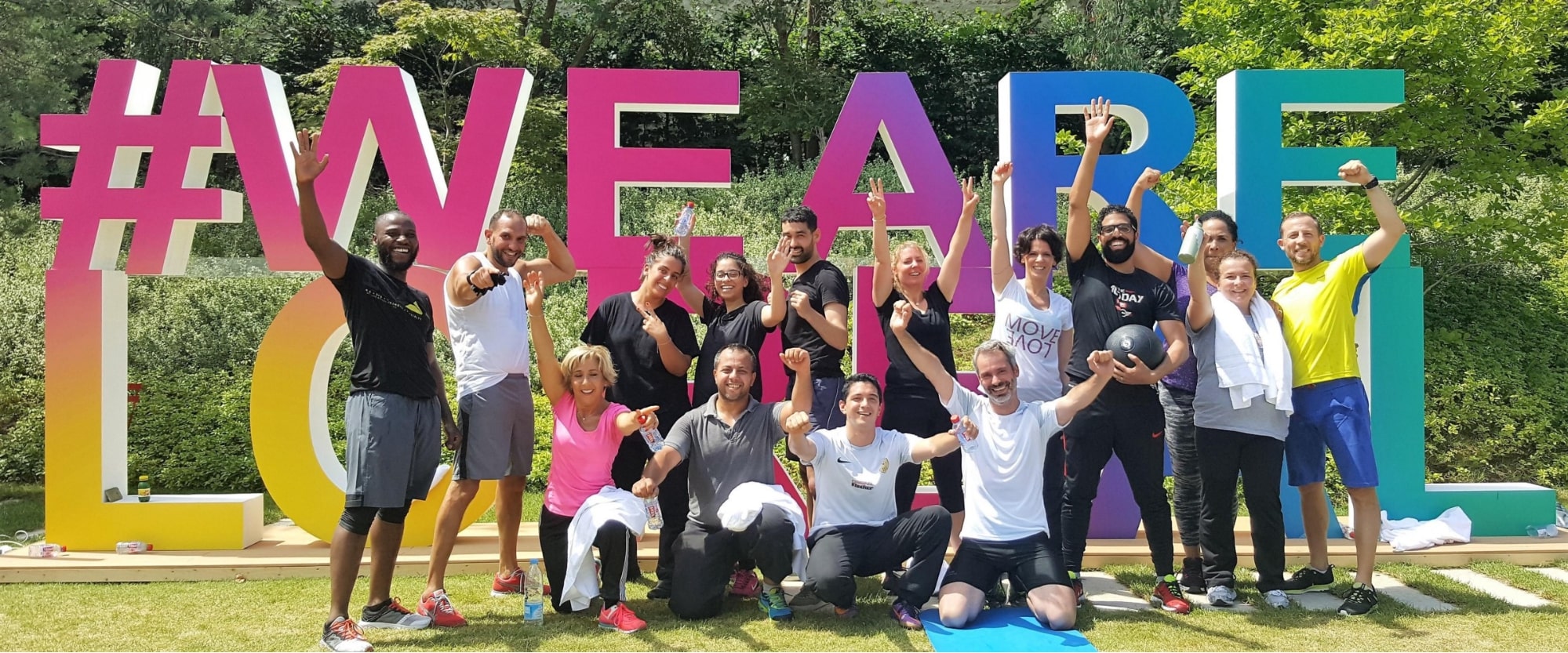 L'Oreal is consistently considered as one of the best companies to work for in the world. This is due to robust workplace branding campaigns and strategies. Most importantly, the organization has produced a comprehensive and recognizable employee value proposition (EVP), i.e. the ideals and cultures that it embodies and provides for its employees. It took time to create a new TEU in 2012 by asking for feedback from current employees.
This led to the EVP tagline, "a thrilling experience, a culture of excellence," as well as the three EVP pillars:
A thrilling experience
A school of excellence
An inspiring company
According to the previous head of L'Oreal's Talent Digital Lab, Zvi Goldfarb, the company's success with employer branding came from a basic principle: "Serve the right content to the right audience at the right time." They have demonstrated their ability to do this on various digital channels, from YouTube to Flipboard. According to CareerBuilder, 70% of their followers from LinkedIn are interested in applying for a job with the brand, and they have more than 1.8 million followers on the networking platform.
Frame.io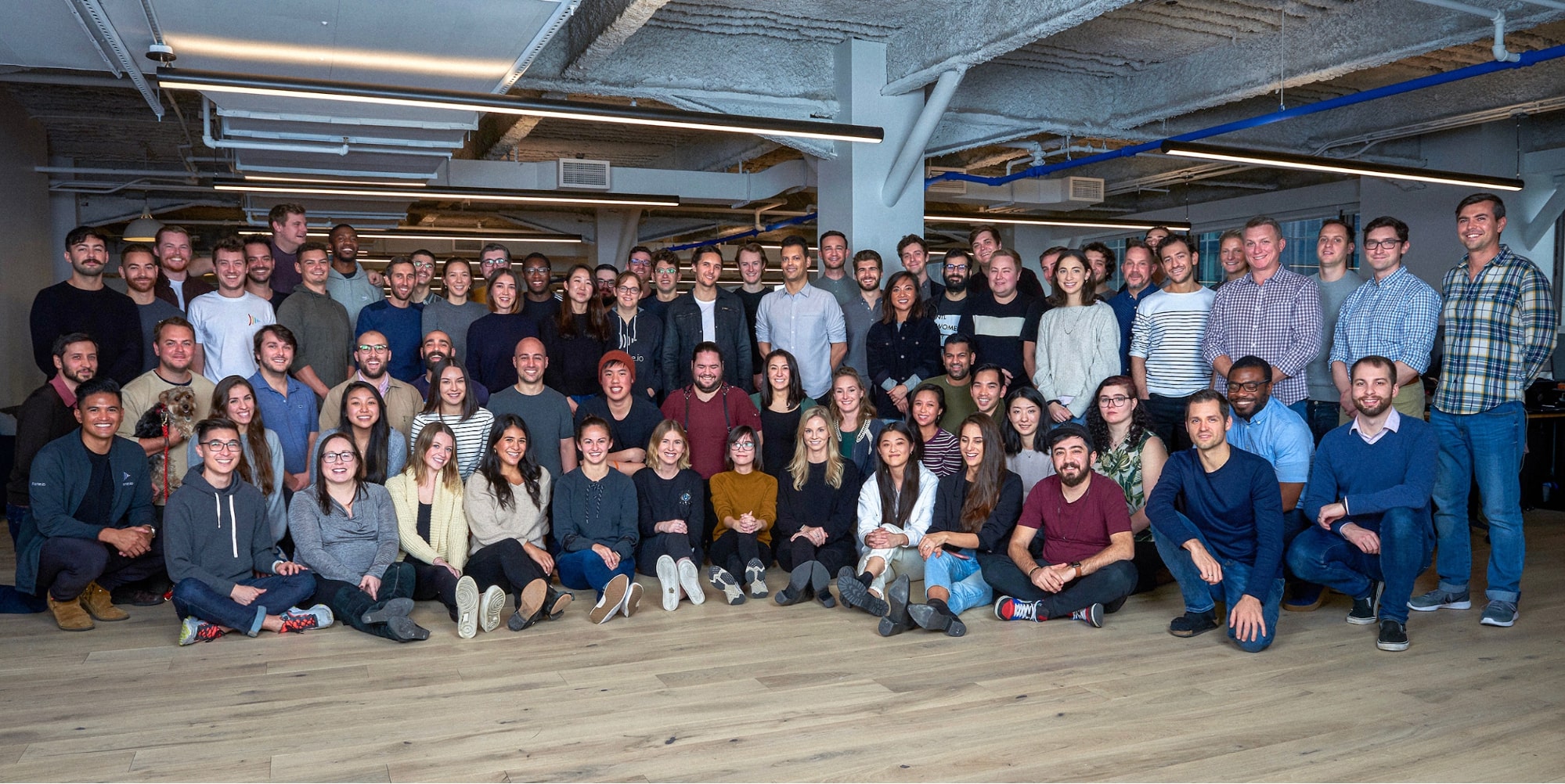 Frame.io is a video analysis and app collaboration company headquartered in New York City. The company recently issued a statement expressing its support for the Black Lives Matter movement and outlining the ways in which they will take action.
In addition to the annual "Day of Action" at Frame.io on June 19, the organization has made a pledge to fill 50 percent of its new management and leadership positions with under-represented groups. The first phase of the Ally Training curriculum for all staff is also underway and a mentorship program for K-12 students from underrepresented communities interested in media and technology.
Frame.io takes these steps to "listen, learn and uplift Black voices and stories." What is great about their strategy is that they put their money where their mouth is, so to speak, by taking steps to create true, positive change. This is likely to be much better received than companies who just post on social media and/or make monetary contributions without making any changes within their own companies.
Salesforce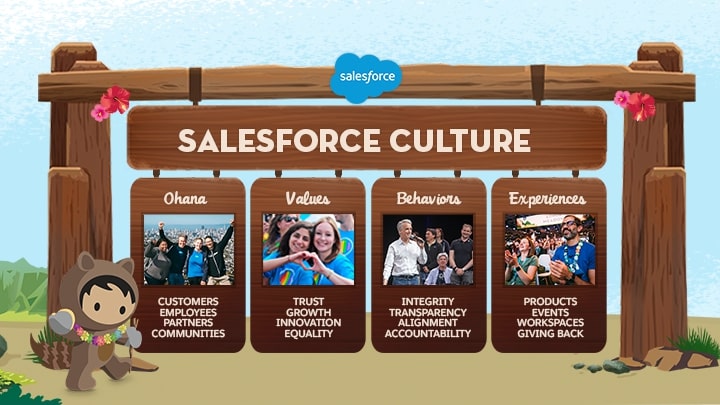 Salesforce is an American cloud-based software firm based in San Francisco, California. The tech leader recently conducted a live Q&A session focusing on what they are doing to keep everyone—employees, consumers, and societies alike—safe during the COVID-19 pandemic.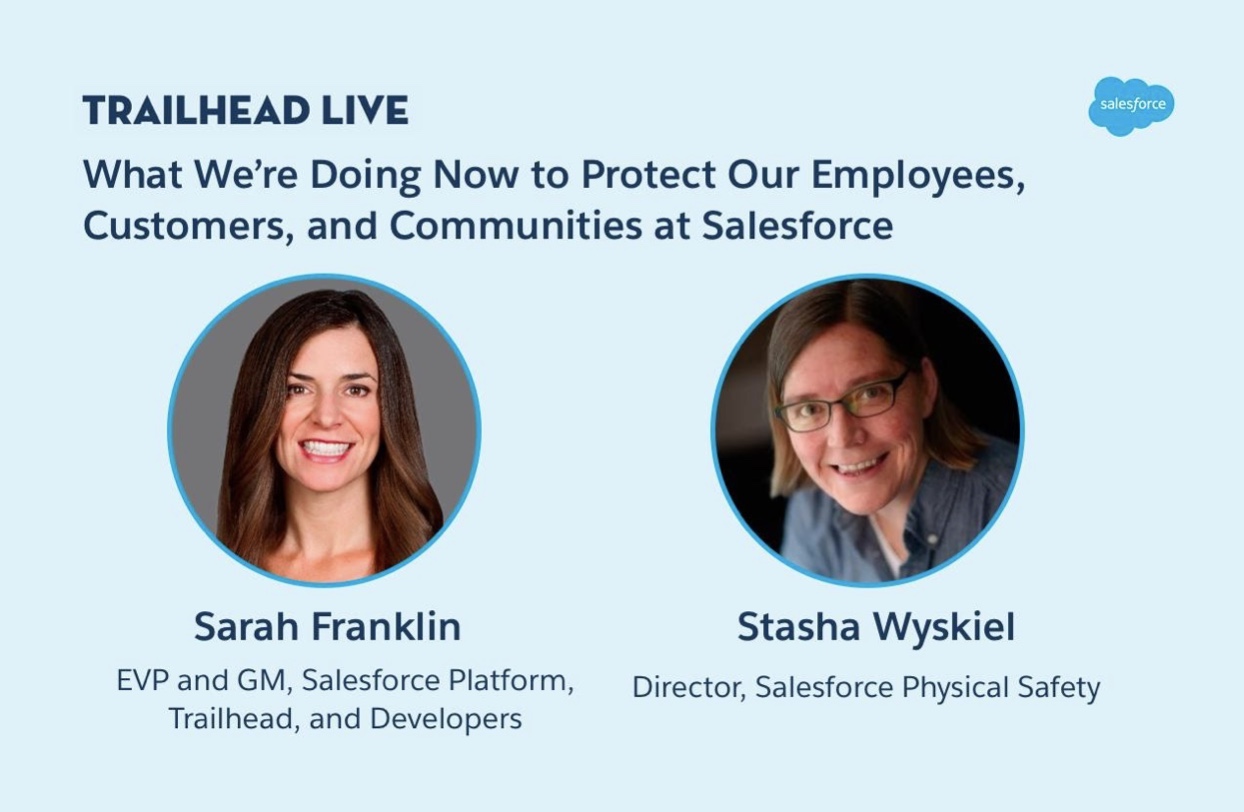 The live broadcast of LinkedIn included many members of the Salesforce Leadership Team, including their Director of Physical safety and Executive Vice President of the Salesforce Network. In addition to hosting a Q&A session to answer key questions, Salesforce also used social media channels to demonstrate the human side of their business. They shared useful tips and tools for working from home with children, as well as amusing snapshots of employee video calls.
Why does it work: Job applicants (and current employees) are sure to appreciate the boldness and openness that Salesforce has shown—especially during such an extraordinary period when many are likely to have questions. According to talent leaders, complete transparency is key to building trust.
Heineken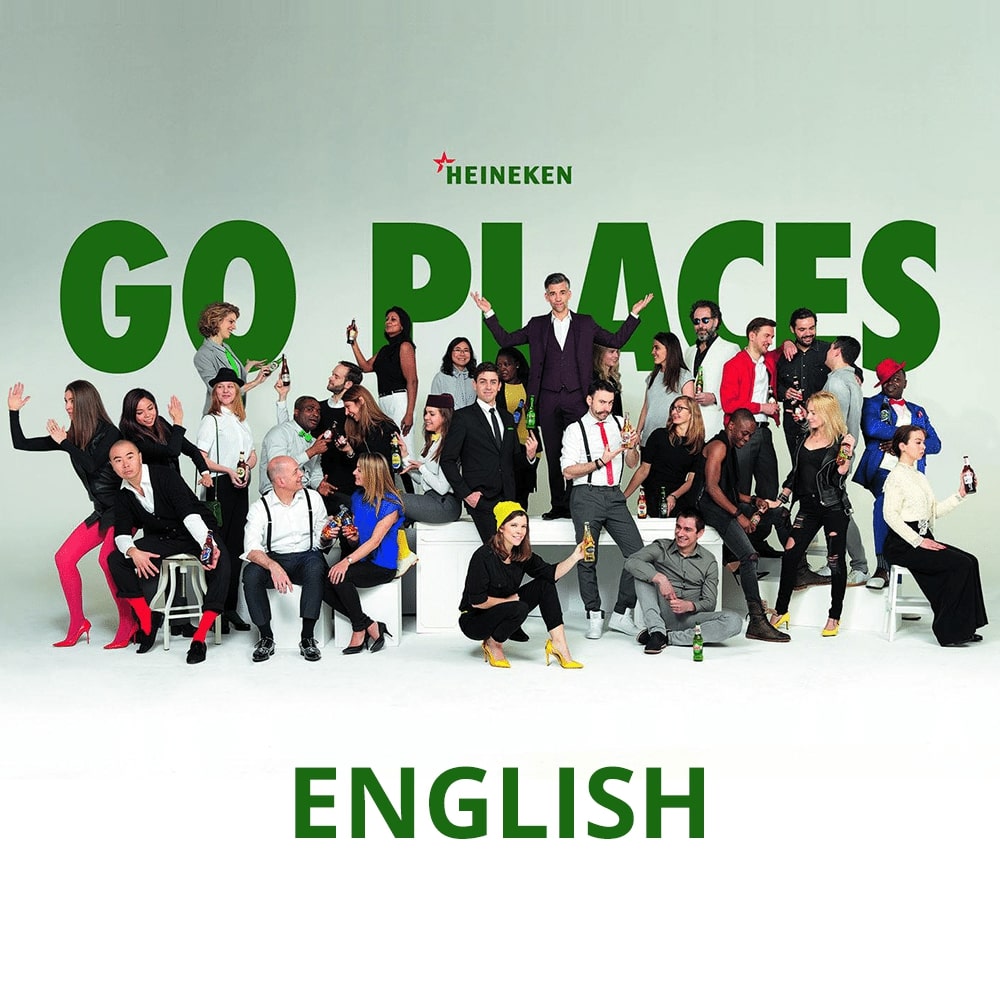 People behind the Heineken brewing company have not achieved success overnight, and they realize that they have to work to preserve the company's international reputation.
That's why they launched their now popular "Go Places" campaign in 2016 and revamped it with "Go Places 2.0" in 2019. This includes a collection of videos sharing the experiences of current Heineken workers working in a number of positions and locations. The goal and effect of the campaign were to demonstrate that their brand revolves around the personalities and desires of their employees.
But the campaign doesn't stop at employees' videos. Their website features an interactive digital interview for job candidates, where the interviewer asks them 12 questions while also providing facts about the company's culture. Upon completion, applicants are provided with a personal profile, such as "pioneer" or "investigator," and are invited to apply for a position with their CV and LinkedIn profiles.
The results showed that this employer branding strategy was more than just a fun and unique headline. Heineken saw a 56% rise in applications during its 2016 campaign according to Marketing Week.
Final words
The value of employer branding can never be understated in the way it drives the future of your company and creates a workforce that is empowered, dedicated and inspired to be part of your business. I hope that the information in this article will help you create your own employer branding strategies that help you compete with your competition for talent. Please feel free to leave comments below for a further discussion on this topic!
New Posts
Stay in the know
Get special offers on the latest news from AVADA.