Dropship Lifestyle Reviews: Is It Worth Your Time & Effort?
If you want to start a business but don't have capital, dropshipping is always a sustainable and safe direction. Surely many of you will ask how to dropship effectively while you are a newbie?
Today, I will take the time to review the details of the Dropship Lifestyle course and discuss whether it is worth buying for those of you planning to do business in this industry.
What is the Dropship lifestyle?
Created by Anton Kraly, Dropship Lifestyle (DSL) is highly regarded as the quality Drop Shipping Step by Step course offered at MMO forums. This course was released in 2013 and is constantly being updated with the times. Less than a month ago, the course was upgraded to 4.0 with the latest knowledge. This is a Dropshipping Course with the most detail, the knowledge you can learn, and practice in proper order.
Anton shared his 7-step blueprint to start dropshipping effectively and become a successful e-commerce business through this course. Nearly everything you need to do with dropshipping is included in this course, including Shopify design, product selection, vendor selection, social traffic tracking and boosting, outsourcing, and doing business overseas.
Dropship Lifestyle is a complete plan of all the things you need to do to be successful. In particular, other than courses that only give you material and you need to learn by yourself, DSL offers personalized training that makes it easy to learn with help. Anton has accumulated a lot of his experience developing dozens of successful e-commerce stores. The remarkable thing here is that he uses only one specific and reproducible system.
DSL includes modules for easy monitoring. It is rapidly growing and is seen as a full-fledged way of life with think and course associations around the world. Of course, if you become a student, you will be able to participate in such things. The great places where DSL students have been to such as Chiang Mai, Krabi - Thailand, Kona - Hawaii, Playa Dell Carmen - Mexico, Bali - Indonesia, Prague.
Read more:
Dropship lifestyle features
Dropship Lifestyle Course offers you 4 different sections with specific modules and extras. Besides, DSL has 151 videos to help you learn more easily. The total length of these videos is 33 hours and 30 minutes.
This course includes:
Drop Ship Blueprint
Adwords PPC Course
Paid Social Traffic Course
Events
Drop Ship Blueprint
In this section, you will learn through 13 specific modules along with 77 different videos. DSL is super different from other courses because of a new direction that Anton introduces.
Instead of looking for trending products, you are advised to find a single niche. You will then be able to focus on selling products that will not be outdated for a long time.
Especially, unlike a lot of advice to find suppliers in China because of the wide variety and cheapness of goods, DSL advises you to pay attention to the local suppliers who help you deliver the goods to the customer's hand.
Below are the modules in the Drop Ship Blueprint section:
Selection of appropriate and product.
Market research.
Create your website.
Search providers.
Optimized for Conversions.
Get traffic
Automate your website.
After this section, I want to share my personal thoughts:
The first is product research. DSL hasn't taken it seriously yet. Secondly, on the 3 hours 57 minute Creating Your Website Module, there was always a sound problem. With such a quality of sound, is it worth the price you paid $ 2 997 for this course? The last thing I want to mention is about finding local suppliers. If you've taken the other courses and this course, you will find that the route of finding a provider that DSL recommends is much more difficult than the route of finding a Chinese supplier.
Adwords PPC
In this section, DSL comes with 3 modules for a total of 29 videos. The length of these videos is 5 hours 26 minutes.
This section is guided by Michael Erickson from Search Scientists and can be considered a complete course on Adwords PPC. You will learn about how Google Ads works and how to set up a specific campaign. Furthermore, Michael provides information about different types of advertisements. Surely, after this section, you will get many helpful pieces of advice from a Google Ads Pro.
Paid Social Traffic
In this section, you will learn about Paid Social Traffic through 6 detailed modules and 38 lecture videos. The total duration of the videos lasts 6 hours and 15 minutes.
Michael Erickson continues to guide you in this section. In particular, he also provides you with some knowledge about e-commerce marketing on social media.
This section has a lot of things worth mentioning, so I will go into detail about each module.
Module 1: Social paid traffic marketing fundamentals for e-commerce
This is the first module to provide an overview of social media advertising. DSL covers this from the basics like CPC, PPC, organic traffic. In particular, Michael will tell you which position each one is suitable for. Besides, the difference between advertising on Social Media and paying advertising on Google is also mentioned.
Furthermore, through this module, typical social sales channels will be discussed. However, it is flawed when this course does not present specific examples.
Module 2: Facebook Ads
In this section, Michael points out the reason why Facebook advertising is so successful today. Besides, there are things you need to avoid when running your campaign.
The layout of your FB Account Structures and the Advertising Strategies you can apply are also presented. However, there is a bad point that they are just theoretical knowledge and do not have any examples to help you better visualize.
On the good side, there are lessons that are quite helpful for those new to dropshipping. In contrast, it is quite a waste of time to learn these things for more experienced people.
I want to summarize the content with specific bullet points so you know what you can learn from this module:
You can learn how to set up a campaign mapping spreadsheet
How to create a FB Ads Manager and FB Business Manager Account
Way to set up Product Category, Pixel for Dynamic Product Ads, and FB Pixel.
Information about how to install the Product Feed and the Product Category tool.
Provide general examples of running Dynamic Product Ads and setting up your Audience properly.
You will also understand everything about the advertising reporting tool that Facebook offers; then, you can create ads easily Moreover, you can also get Campaign/Advertising data from Power Editor. The FB Ads Manager is also a good place for you to track and retrieve data.
Module 3: Instagram
You will learn how to launch an Instagram ad campaign on Facebook in just 5 minutes. You will find it super easy to do.
Module 4: Pinterest
This section provides information about the different types of Pinterest Ads. Furthermore, you will learn how to create a Pinterest Business Account.
Especially, Michael helps you learn about what's working on Pinterest and how to launch Pinterest Ad Campaigns. You can track your campaign effectively, thanks to his advice.
Module 5: Twitter
This section shows the theories behind the strategies, targeting methods, and types of advertising on Twitter. These theories are then further explained and clarified by Michael so that you can truly understand.
Then he shows you all about Twitter's Ads Analytics Dashboard, including Tracking Campaign Setup, Conversion Tracking, Website Conversion Campaign Setup, and Audience Creation. After all, you learned how to analyze the results displayed on Twitter.
Module 6: Putting it all together
This module can be considered the conclusion of this section regarding advertising on social media. You are prompted for the golden 3 x R's rule every time you run an ad on any platform:
"Target the Right Person, with the Right Offer, at the Right Time."
In addition, there will be valuable advice on issues around running your ads like, when you should run and how aggressive you should be. In particular, Michael reminds you that you should not finish setting up an ad campaign and leave it. Instead, you need to stay tuned and engage with it to make it work.
Events
In this section, the lessons are presented with a total of 7 videos. You will need to spend 6 hours, 18 minutes to complete learning.
This Event section serves as a bonus one created by guest speakers. It keeps up-to-date by every year, and the speakers are from the DSL 2017 retreat.
The content is mainly about online marketing forms, tracking potential buyers on Facebook, building brands. Besides, you learned how to balance life, home, and work.
It can be said; this section has quite mixed content. However, when taking this course, you need to be selective as not all of the content in this section is great.
In general, if you study this session for about 6 hours, it is not really worth it because it does not teach you anything new.
Pros and cons of Dropship lifestyle
Pros of Dropship lifestyle
The content of the course is created by experienced experts:
The course will bring you useful tips and valuable advice from experts like Anton and Michael. As mentioned above, Anton is the owner of many successful dropship stores and a trainer that helps 10,000 young people achieve success.
This is Anton's unique method and hence is named after him. This method is extremely popular in the industry and is the key to increasing dropshipping sales by up to six figures. Through this approach, Anton recommends selling low volume with high profit-focused, primarily on repeat customers.
The course is continuously updated:
There are a lot of courses that haven't been updated long after it went on sale. This results in the content being outdated and possibly ineffective at this point. In contrast, DSL is a course that is updated and renewed every time there is new news about dropshipping or fixing flaws. This ensures that what you learn is trendy and even ahead of its time.
Help you master Google Product Listing Ads:
More than the basic Facebook Ads, Anton helps you master Google Product Listing Ads - something most other courses don't have. You will learn how to display effective advertising to make customers want to buy as soon as they see it.
Provide a done-for-you Shopify store:
If you started a Shopify business before coming to this course, you might have to learn many things and be cautious in designing your Shopify store to sell. Plus, it would help if you optimized it to increase sales and retain customers.
Luckily, with DSL, you have a done-for-you Shopify store available, designed by Anton himself, in the same way he designs for many dropshipping stores that make millions of dollars. Shopify has voted Dropship Lifestyle as the best eCommerce course. And that shows it all.
Cons of Dropship lifestyle
Aside from the fact that DSL is an expensive course, it also has another drawback of inattention sources of traffic.
This means that you will not be implementing any traffic generating methods. Instead, you take steps to make money instantly. However, this is the problem because you will need to spend a huge amount of money to run ads.
If you take a rough look at it, $ 5,000- $ 7,000 is the estimate you'll need depending on the DSL plan you choose. Therefore, it's highly recommended that you should have around this amount to buy this course.
Is the Dropship lifestyle worth it?
To be honest, this is a hard question to answer, as the Dropship Lifestyle is challenging to judge. This course will blow away all previous knowledge you know about Dropshipping, such as whether you shouldn't be looking for new or trending products or choosing suppliers from China.
While very different from other Dropshipping courses, DSL has its value, and this value may be right for you. Anton et al. brought their real experiences into this course and demonstrated that you could be successful if you follow the right niche.
However, in terms of drop shipping, this course is not optimal because it is mostly theoretical and has few concrete examples or evidence. Even so, the method Anton comes up with has worked well in the past and is capable of repeating it both now and in the future. It would help if you made sure of enough money to get started, as I mentioned above, time, perseverance, advertising money, and marketing savvy.
In general, the dropshipping model makes it easy to start a business at a low cost, limit all risks, and can bring you a high, stable income. However, even after completing this DSL course, there is no guarantee that you will succeed. Therefore, consider carefully, check how much money you have available and decide if you are interested in this course or not.
related posts:
Conclusion
If you want to get started and take a different step in the dropshipping industry, the Dropship Lifestyle is perfect for you. Through this course, you will be encouraged to focus on the niche instead of spending time researching products and choosing what types of trending products to sell. Besides, local suppliers of goods will attract you more.
In my opinion, this course is really expensive, and even the sound quality of the lecture is not good in the first section. DSL lacks concrete examples and is too theoretical. Will this make you boring? This method was proven by Anton to work in 2015. However, is it still useful today?
After all, it is worth it to spend money to learn useful knowledge. You should know whether what this course offers is what you expect.
New Posts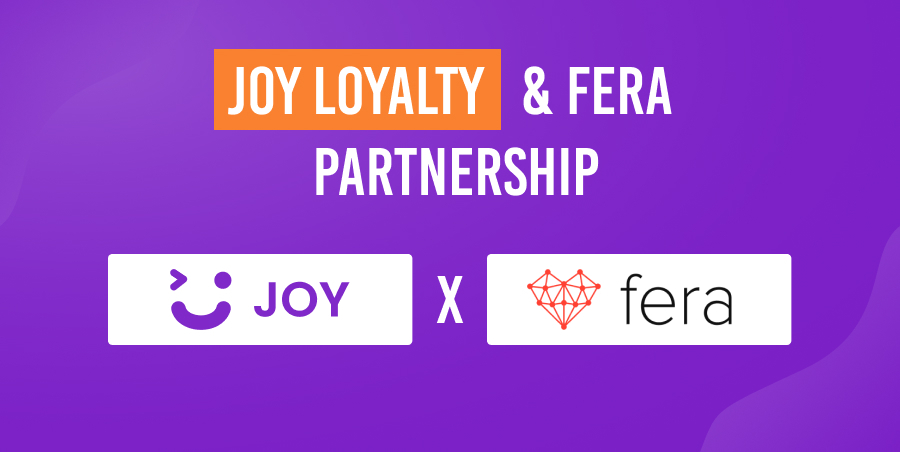 Subscribe
Stay in the know
Get special offers on the latest news from AVADA.
40k
subscribers has been joined!
Earn $10 in reward now!