The Secrets Behind Disney's Branding Strategies
It's no coincidence that the most innovative brands seem to be the most loved by fans. Brands like Coca-Cola, Virgin, and Apple are renowned for their imagination and storytelling, and their customers love that. But when it comes to bringing creativity and brand loyalty to the next level, Disney is the king.
With a market capitalization worth more than $200 billion, Disney has been winning minds and hearts since 1923. Cartoon characters and heart-warming tales aside, Disney's strategic branding strategies are why it's got where it is today. So, what's going on under the glittering facade of Disney? And How are they doing it? In this article, I'll share with you everything you need to know about Disney branding strategies and how you can use them for your own business. Let's jump right into the details!
Why Has Disney Been So Successful?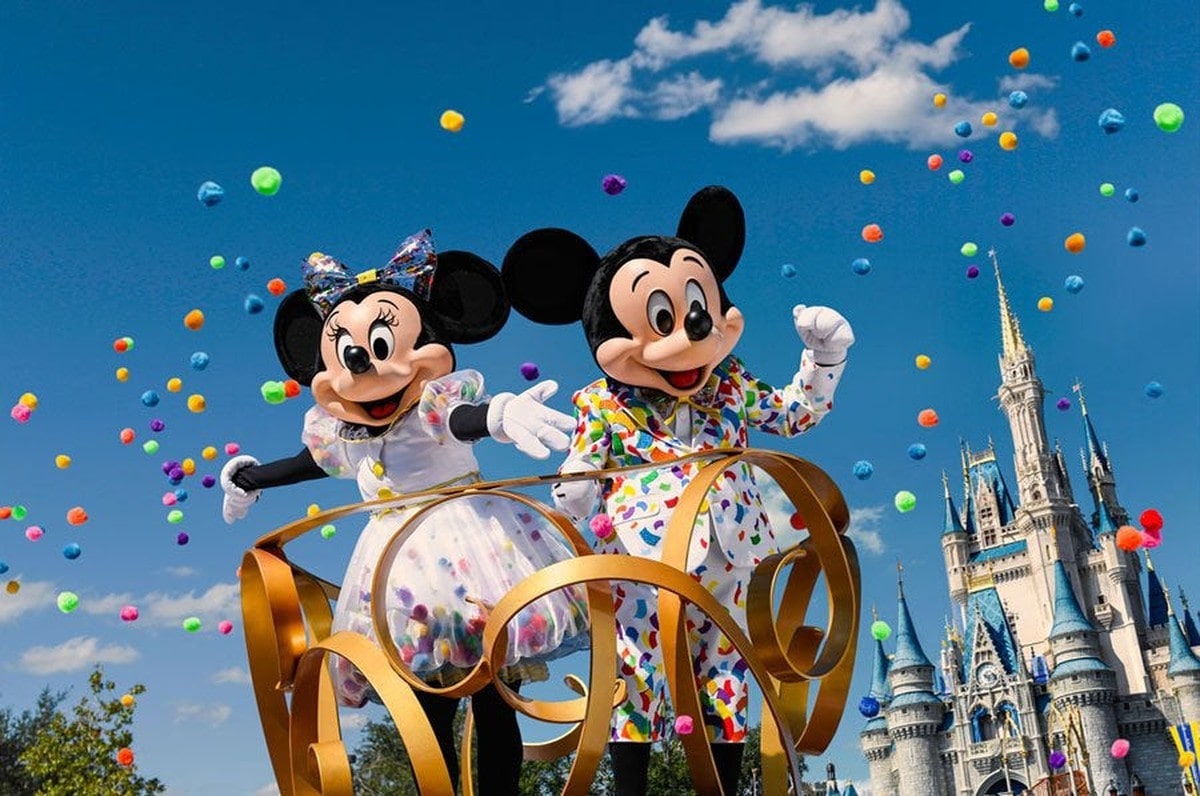 Thanks to today's Age of Information, most of us know a little about business; we have a rough idea of the definition of 'turnover' and 'expenditure,' and witness first-hand shifts in the company's 'product lines.' We all have an understanding of what makes a company tumble or succeed, and every so often we see a business picked out for what it does. Disney is one of those businesses.
Established in 1923 by the brothers Walt and Roy Disney, the Walt Disney Company started to produce animated cartoons, mostly featuring funny animals. Its first production was Alice's Wonderland made in 1923, followed closely by Oswald the Lucky Rabbit; Mickey Mouse – the most well-known – made his debut shortly thereafter in 1928. Since its establishment, the company has risen in prominence and power and is now the largest independent media company in the world.
Disney doesn't just make cartoons anymore. The company has established itself as a pioneer in the production of live movies and TV shows, and of course, has famous theme parks all over the world. It invests nearly three-quarters of a multi-billion dollar budget per year in parks and resorts and, according to experts, spends much more on the construction of new parks. As a thriving company, versatility and having a finger in every pie is the secret of Disney.
"Storytelling is in our DNA," said Andrew Sugerman, Executive Vice President of Publishing and Digital Media, in 2017. "It's where we start and end every day at Disney" But Disney has the potential to make a story be more than just a story. The quality of their films is always so entangled in the viewer's consciousness that an increase in sales of immersive products is unavoidable. Branded books, lunch boxes, stationery, and hundreds of other items are generating additional revenue.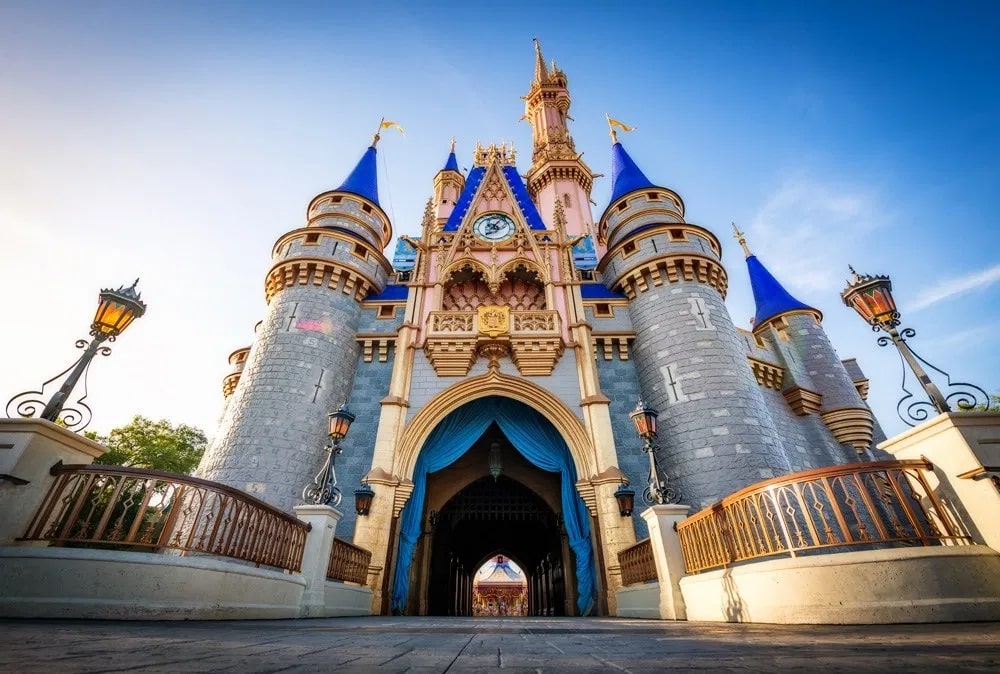 Then there's the consistency of the storytelling and the workmanship of the animators. Disney is known for its excellence in the field of filmmaking, and many of its films are considered as a go-to for wholesome family entertainment.
The willingness of the company to cross various forms of media is another explanation for its success. Shows especially for children on channels dedicated to the Disney brand feature characters from its famous films, and many of the films turn into straight-to-video sequences that are just as popular. Disney transforms movies into shows and shows into movie shows. Hannah Montana, High School Musical, and Suite Life of Zack and Cody performed well while they were on stage.
Due to the peculiar manner in which Disney works, receipts from famous films have an effect on investment in other goods. For example, according to the website The Motley Fool, 2014 was a successful year for Disney, which resulted in an increase in operating profits and improved returns on products. The boost enabled it to add another string to its bow: the Disney Infinity video game, which included collectible characters from its numerous other franchises.
Disney is always creating; not just movies, but entire universes. The success of Disney's films, or rather the stories it tells, is what moves the business forward. And the characters, the scenarios, the costumes, and the soundtracks are the basis of the power of the other disciplines.
A film released spawns books, video games, merchandise, sequel, and theme park rides. The more successful the film the more subsidiaries it has made, the greater the investment in theme parks. For any business, it would be a win-win situation. As fans, loving everything Disney has to offer means only one thing: we're more excited than ever to see the company's next film debut.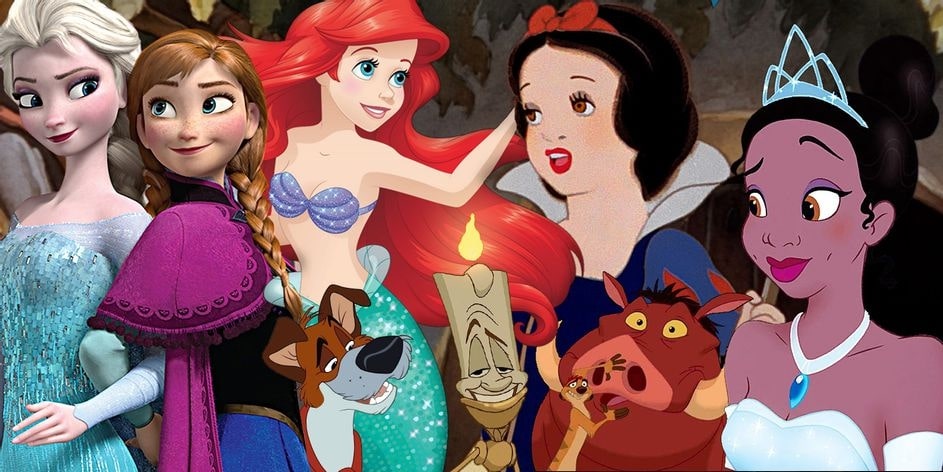 All of these products, movies, and theme parks can't be successful without a great branding strategy, and that's exactly what Disney has been having for decades; a great branding strategy that introduces their work of art to the world. So how does Disney go about its branding?
What Is The Disney Brand Experience?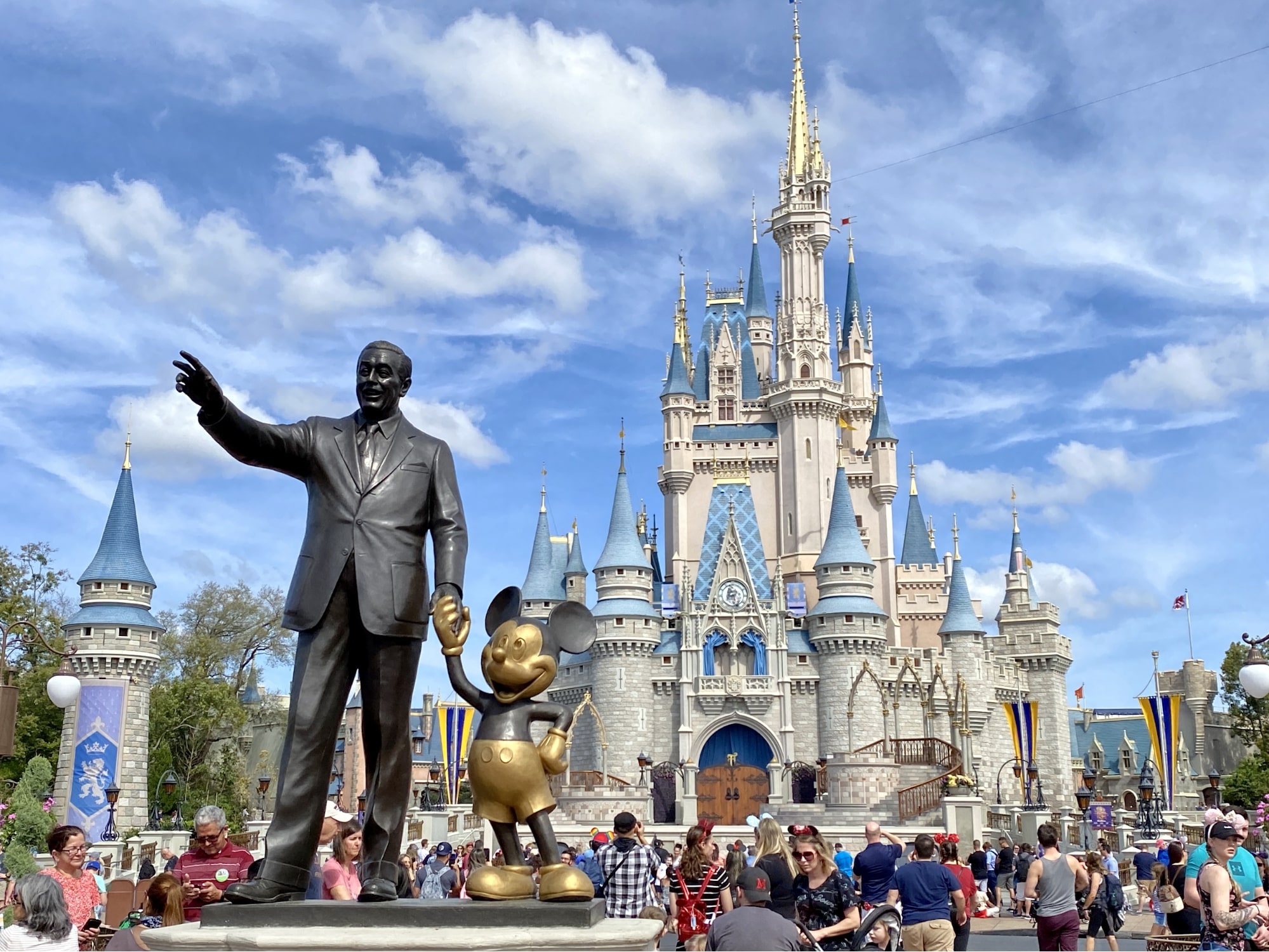 Over the years, Disney has refined its brand experience to such an extent that it has become the epitome for those joining the field. From the storytelling technique used in his mascot logo to the title sequence for his film and animation releases, Disney excels in creating a brand experience for their customers.
Any Disney product begins with its studio where cartoons, animated movies, or feature films are released. Although the studios are one of the test points of the brand, it is not, in reality, a touchpoint until it reaches consumers in cinemas, stores, and points of sale. This is where the Walt Disneyland theme park (a.k.a Disney World) comes in.
Walt Disney developed Disney World to reach out and connect with their customers in every possible way. That was Disney's first idea of brand experience. Over the years, Disney has perfected its branding strategy to such a degree that it has become a specific approach of engagement, with touchpoints created for each of its products, relying primarily on the senses instead of on the visual appeal.
Take, for instance, its movie "Pirates of the Caribbean," an adventurous sequence that has reached the box office several times over that doesn't end with the film itself. Visual themes, live characters, parades, and a dedicated theme park entertain the senses and touch you both physically and emotionally. That's how Disney World charms its customers from start to finish, from children to adults.
The Secret of Disney's Branding Strategies
Create a story
Storytelling is the key to Disney's branding strategy. Storytelling requires an emotional dimension that appeals to customers of all ages, and Disney has mastered the ability to generate such emotions. Every advertising, commercial, and billboard must remind customers of these emotions and stories.
But how is Disney able to distinguish itself from its competitors? The solution lies in a specific branding plan for content. Disney has a one-two strategy, first making a narrative and then constructing a whole line of products around the story.
As Forbes says in an article, "Disney's content branding strategy is reversed relative to other brands. Meaning, while most brands start with a physical product and then create a narrative around it in the form of content marketing, Disney does just the opposite." This is how Disney has differentiated itself from its competitors. By following such a unique and somewhat counterintuitive branding strategy, the company has separated itself into a saturated market.
Know Your Audience
Apart from the stories that they masterfully create as part of the company's identity, Disney has been effective in listening to the desires of their audience. For a significant part of Disney's audience, nostalgia remains the guiding force behind annual sales. Consumers who witnessed Disney's influence in their childhood want to be reminded of these feelings. They are not interested in a new Disney; they want a Disney that they grew up loving as a kid.
As Fast Company's article says, "Dreyer has touched upon a few Disney mishaps throughout her career, including misreading the wishes of Tokyo Disneyland guests. For the opening of the 1983 park, the food and beverage team chose Japanese staples that they thought would appeal to park visitors: rice, fish, and other products that needed chopsticks.
But after sluggish sales, the team realized that it was just the opposite: the Japanese didn't visit the Happiest Place on Earth for what they could find in a nearby sushi store. They were looking for the ultimate American experience. They wanted hot dogs, greasy finger food, French fries, and sugary soda. They wanted sticky hands and food commas."
Disney wanted to stop making the same mistake again. When Disneyland Paris first opened in 1992, only American food was served at the park. But the French, unlike the Japanese, "didn't have any interest in taking part in 'American experience.' So they left the park to eat more traditional French dishes (maybe with a glass of wine) and then went back to the ride."
After understanding this, Disney quickly added Parisian options to the park's restaurants. This motivated visitors to dine in the park, contributing to Disneyland Paris' all-day family appeal. The lesson here is to get to know your audience.
Disney continuously analyzes how audiences respond to various movies, series, theme parks, and other types of entertainment. By understanding its audience, the company was able to fulfill the expectations and desires of an increasing customer base.
Design the Experience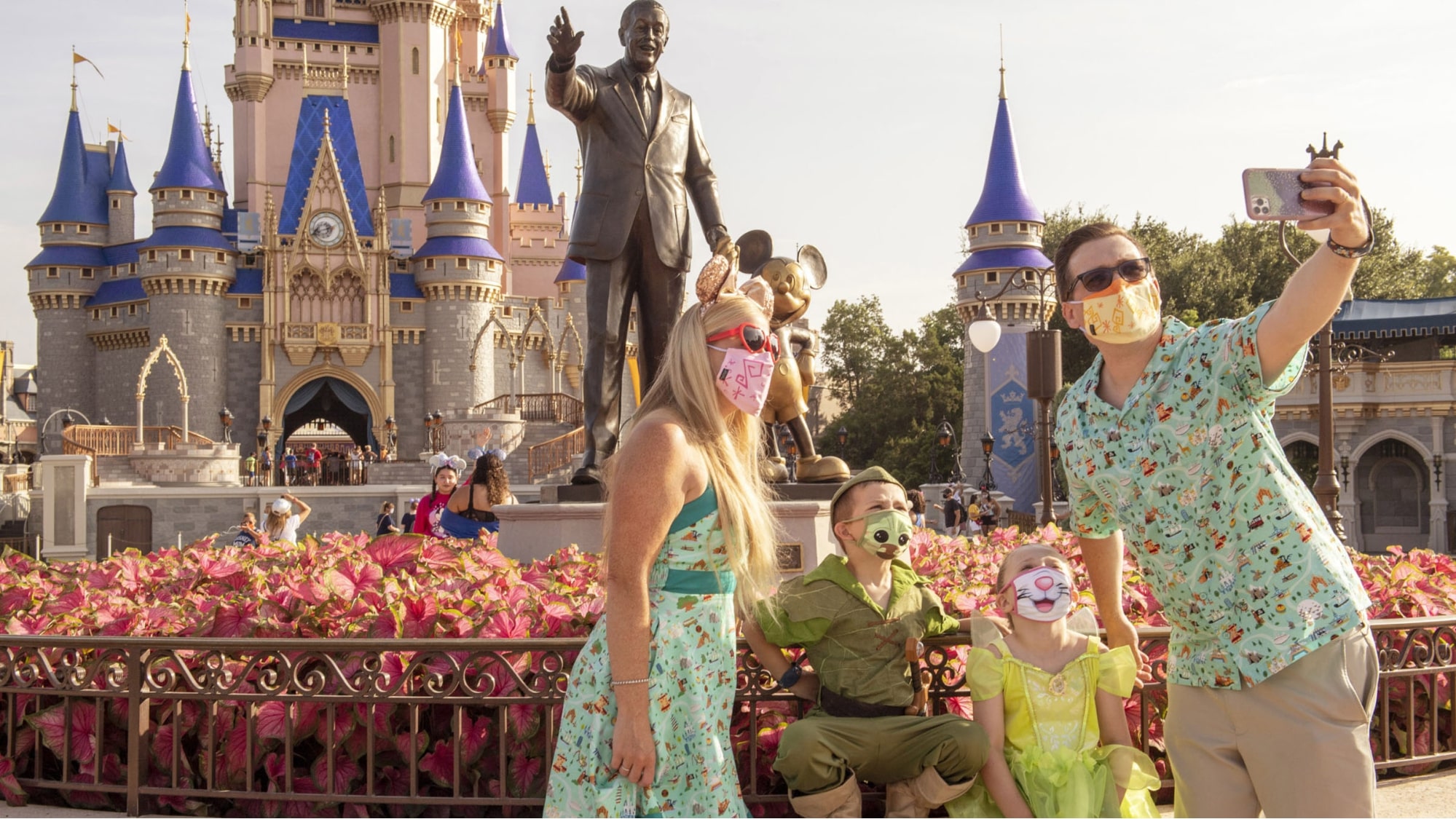 It was Walt Disney who once said, "when you believe in something, believe it all the way, implicitly and unquestionably." With complete dedication, Disney's branding strategy has always embraced this mentality. Every aspect of a Disney film is carefully designed and thought out. Every small detail of each story is analyzed. Every single part of the Disney theme park is carefully set up.
And yes, I mean every single part of it. Even the sounds of it. In her novel, Jody Jean Dreyer describes a proprietary machine called the "Smellitzer" that Disney uses in its parks. The fragrance-emitting system produces a range of aromas to match the various locations around the park. As the Fast Company article says, "even the wafts of popcorn along Main Street U.S.A. are created by design."
"That's why the smell can take us to a time and feel that we've forgotten for a long time," Dreyer writes. "It's the mixture of all these factors that trigger your mind to let you go, either positive or negative. It's aware that people are using their senses." Not all of us can run theme parks, but it is important that we appreciate the value of developing a cohesive, holistic experience for our customers. If you're creating a brand, what's the one word you want to communicate to your audience? What's the feeling? Would you like to entertain, inspire, or motivate your audience?
You need to answer these questions in order to set up your own branding strategy. You need to learn how to construct a full experience for your customers. And just as Disney customers do, the viewers will keep coming back time and time again if they're happy with the experience you've delivered.
How To Create A Branding Strategy Like Disney?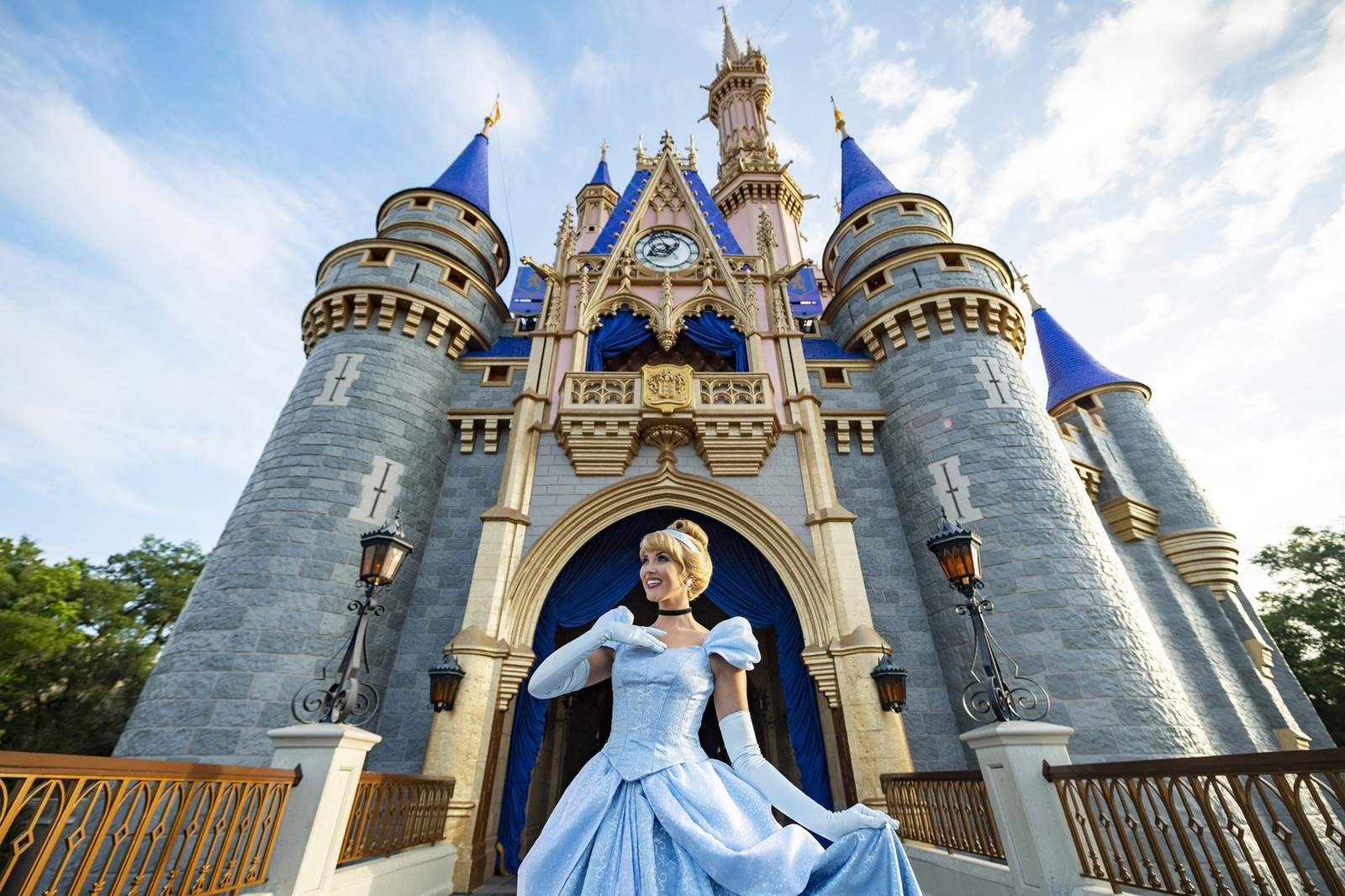 The most powerful part of Disney's branding strategy is the practice of creating customer loyalty from generation to generation. Disney's brand experience was planned to build engagement opportunities to accomplish the following:
Make customers happy
Increase brand loyalty
Increase customer retention
Spread positive word-of-mouth
Reduce marketing costs in the long run
Manage crisis
In essence, the company creates the full experience of the brand, a quality development strategy that does not accept the conventional "sell and forget" business model. How Disney does this is inherent in the interpretation of human psychology and what makes people tick.
Essentially, people are human beings who want to be happy, and what makes them happy motivates them to do more. By ensuring that all Disney productions are inspiring and motivating, the company is touching the hearts of its customers and captivating their imagination. Frozen's eternal love of siblings and Tomorrowland's futuristic world are two of the latest great examples of how Disney develops such touchpoints.
In addition, when people are satisfied with something, they appear to replicate the experience many times to reach a new "high" stage. In the same way, Disney's branding strategy capitalizes on this by providing chances to replicate their memories and, in essence, by cultivating a culture of loyalty.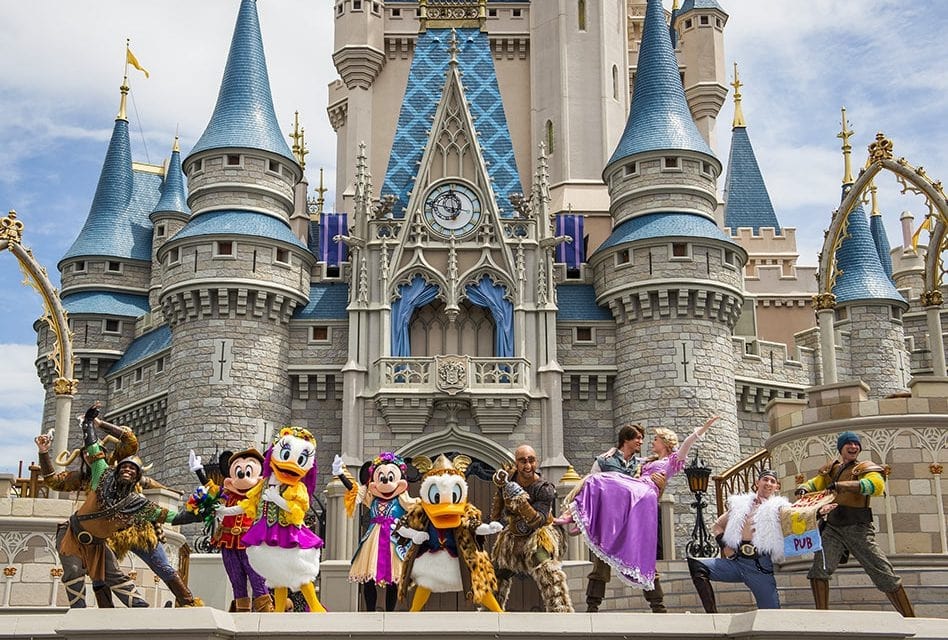 Nurturing customer loyalty and retention are two of the most critical aspects of branding for a new company, but they fail miserably because they fail to deliver on the promise of the brand. At the point of sale (POS), which is also, incidentally, the point of contact of your brand, if you fail to deliver, your customers will be dissatisfied and go elsewhere, most likely to your rivals. One of the reasons Disney has a massive following of fans and loyal customers is that it has always been able to deliver its brand promise.
Take, for example, the studio output of Beauty and the Beast and the Lion King cartoons. These two beloved animations, which later began as visual entertainment, evolved into themes at Disney World as well as theatrical reproductions worldwide, interacted with more consumers at each of these touchpoints.
In addition, Disney has never been afraid of adopting innovations to improve the touchpoints of its brand. This can be seen in the creation of Disney Infinity, an all-in-one all-character packed game/app for today's young generation of video game fans, which ensures the longevity of their brands.
But that's not all of it. If you look at Disney's branding strategy, you will understand that each of its business divisions has been strategically integrated with the intention of creating more platforms to get its goods and services to its customers easily. From books to clubs; from radio outlets to websites, from travel centers to theatrical productions; from interactive digital media to consumer goods, etc.
Read more: Disney Marketing Strategy: How Disney Dominates the Entertainment Industry
Final words
Over the course of the century, Disney has successfully provided its consumers with the most amazing brand experience. They have kept pace with new drifts and technology, so much so that in many instances they have become the industry's trend-setters. The journey that started with a mouse has brought all of us into a sublime, enchanting, and mesmeric universe of fictional characters that resonate, regardless of age or situation.
That's the real beauty of Disney's branding strategy. I hope that this article has provided you with valuable insights into how Disney goes about its branding. Please feel free to leave comments below for a further discussion on this topic!
New Posts
Stay in the know
Get special offers on the latest news from AVADA.