What is Crowdsourcing Platforms? Top 15 Best Crowdsourcing Platforms
For small businesses, they are looking for a way to reduce costs as soon as possible. They are heavily relying on crowdsourcing websites for the finished works at a very lower cost. Crowdsourcing can cover all of the works, and it would be very amazing to know which are the best crowdsourcing platforms for small businesses.
There is a fact that the number of small businesses that are making use of crowdsourcing websites is increasing. Crowdsourcing can spread over a wide range from naming a brand to the solution of lowering the cost of graphic design to usability and software testing, along with the entry to business innovations and data cleansing.
In this article, you will be given 15 Best Crowdsourcing Platforms and Apps That You Shouldn't Miss.
What is crowdsourcing platforms?
For anyone who does not know, crowdsourcing is literally made of "crowd" and "outsourcing" that firstly appeared in 2006 when Jeff Howe published the article named Rise of Crowdsourcing. In this post, the term "crowdsourcing" is simply explained and how it becomes possible by high-technological advances.
Generally speaking, crowdsourcing is known as outsourcing work to a big but undefined crowd of people. There is a fact that crowdsourcing is also thought of as one of the methods of sourcing goods, information, labor, and ideas from a big group of participants. Some technical advances from design software products to digital video cameras have negative effects on cost barriers that tell you the differences between professionals and amateurs.
Take note that there are several tasks that might ask for special skills, and sometimes, you are unable to get them completed by yourself.
In fact, there remain various kinds of crowdsourcing platforms; however, their aims stay the same. It aids in connecting people and makes use of collective intelligence to be ready for new innovation challenges. You can see that crowdsourcing can be helpful for simple or complicated projects.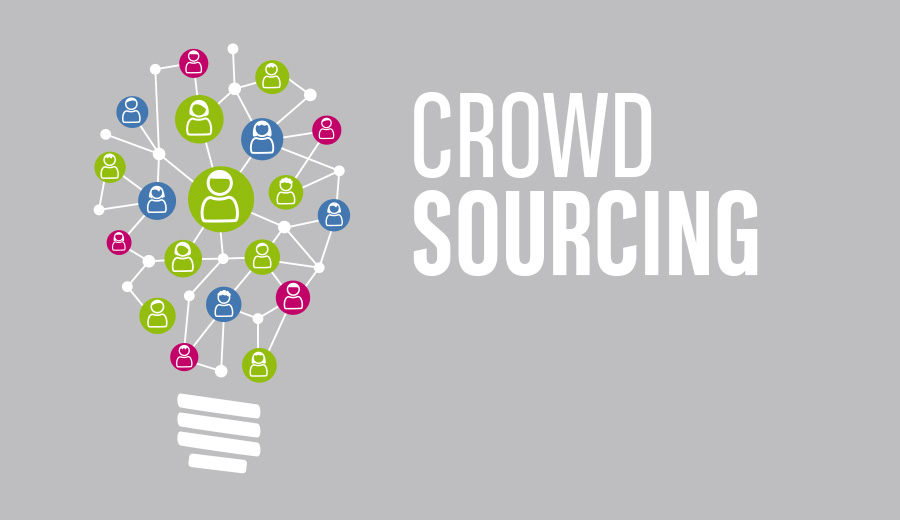 What are the profits of using a crowdsourcing platform?
Crowdsourcing has its benefits that any business can take advantage of to meet their requirements. Following are several of crowdsourcing's advantages:
1. Enhance scalability
As you can see, scaling is a difficult issue for many businesses to get it solved regarding working on a massive scale with a lack of resources. With crowdsourcing, it offers you a simple solution on how to scale out any workforce just by farming out some portions from a project finished by remote workers at any place or time, which turns out to be among the top reasons why many businesses want to build up an interest in crowdsourcing.
2. Narrow gaps of knowledge
When a business does not operate on a massive scale, it will not staff the resources that are needed. Crowdsourcing gives you the opportunity to get people who possess skill sets that are not available in your business access. This can be not valuable for issues or projects requesting specific skill sets or knowledge.
3. Have processes accelerated
Crowdsourcing enables companies to implement the tasks faster than an individual does. Getting a project divided into smaller pieces and giving them to bigger groups of workers can quickly make the project complete. In brief, crowdsourcing can show you the way to work more effectively.
4. Decrease the operational costs
For any newcomers, crowdsourcing provides you with a not so expensive way to help you finish the project. As people digitally gather to get a task completed, many companies can bypass the costs linked with operations. It has the overhead costs of paying for employees and housing and costs arising from paying the employees to help them learn new skills and many more. You also note that the faster the turnaround times are, the more profits you can earn, which heavily relies on the completed projects.
5. Promote customer engagement
If any company opts for searching for customers in crowdsourcing efforts, it can lead to a level of extraordinary customer engagement. There is a fact that almost traditional marketing media is trying to grab customers' attention for a short time. Only by asking customers to take part in dealing with typical issues or to give data about the brand, this company is striving to grab the attention that lots of companies are paying large amounts to gain.
15 best crowdsourcing platforms and apps
Following is the list of top crowdsourcing platforms or apps for your business.
1. CrowdSpring
The first crowdsourcing platform is CrowdSpring. It allows you to find your designers for the projects at a very affordable price. CrowdSpring helps you connect with the best designers that help you create your items and industrial design to get your business grown.
All you need to do is to note down what you want to take and obtain submissions from the freelancer on this platform. You can get your desired things, and you only need to pay for this one. Generally speaking, it is an ideal tool, and in case you are not confident in the design of the products you have, you can feel free to think of new things.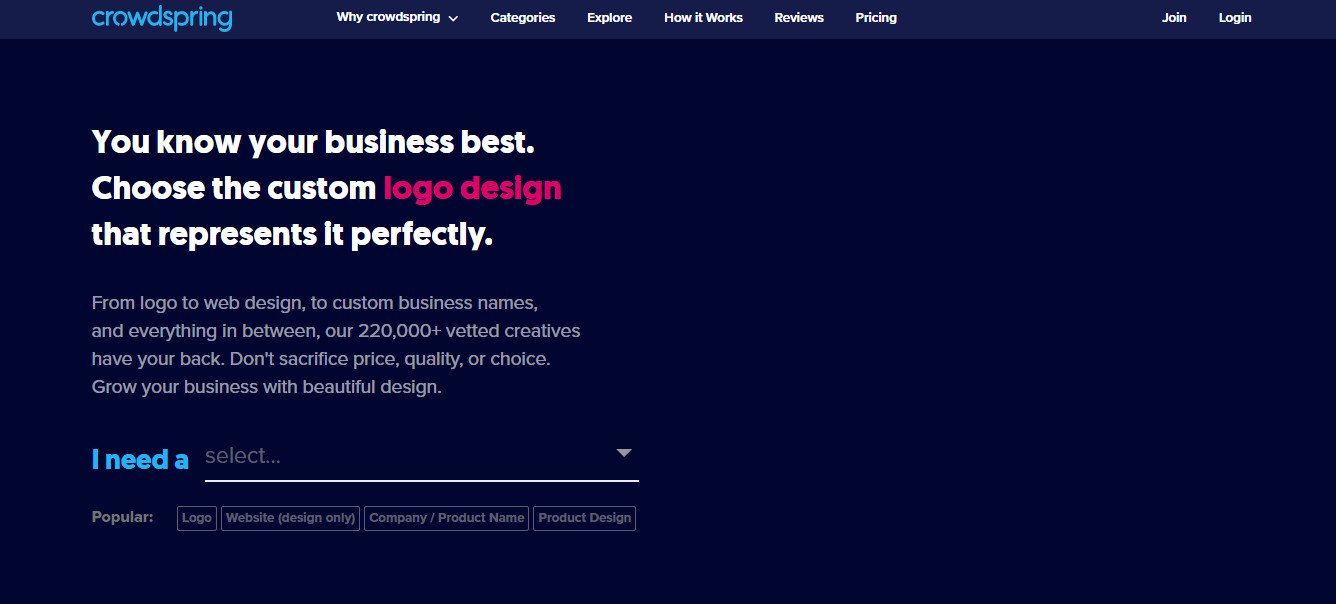 2. Pavemint
Pavemint helps you connect people seeking a parking space with those who already have parking spaces that would like to share; hence, you can easily find spots as you want and earn some profits as you do not. Let's think of Pavemint as Uber for parking with lots of people having parking space to get shared. Should you live in a density area near a common event location, you can have a spot reserved on Pavement. Pavement can rent out the driveway and begin to get additional profits.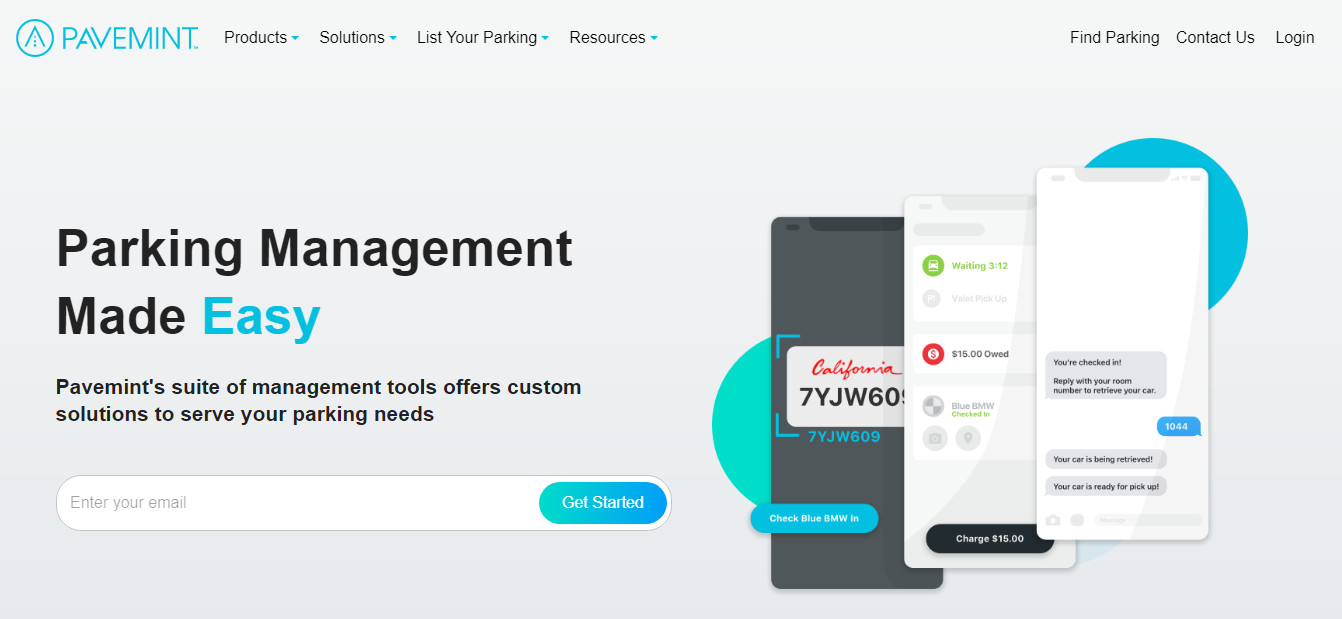 3. 99Designs
As you might not know, 99Designs is known as an artistic platform, and it helps you concentrate on graphic designs than product designs. Those kinds of crowdsourcing websites enable you to grow a new logo, brand, packaging, or website. You can generate a brief on the design on this platform and opt for one of the four packages the platform is providing. After that, your own project can become a contest for over 1 million professionals. Then, you can choose the winner and who will win this prize. Furthermore, you can give feedback on the designs you select, and multiple revisions are considered part of the plans.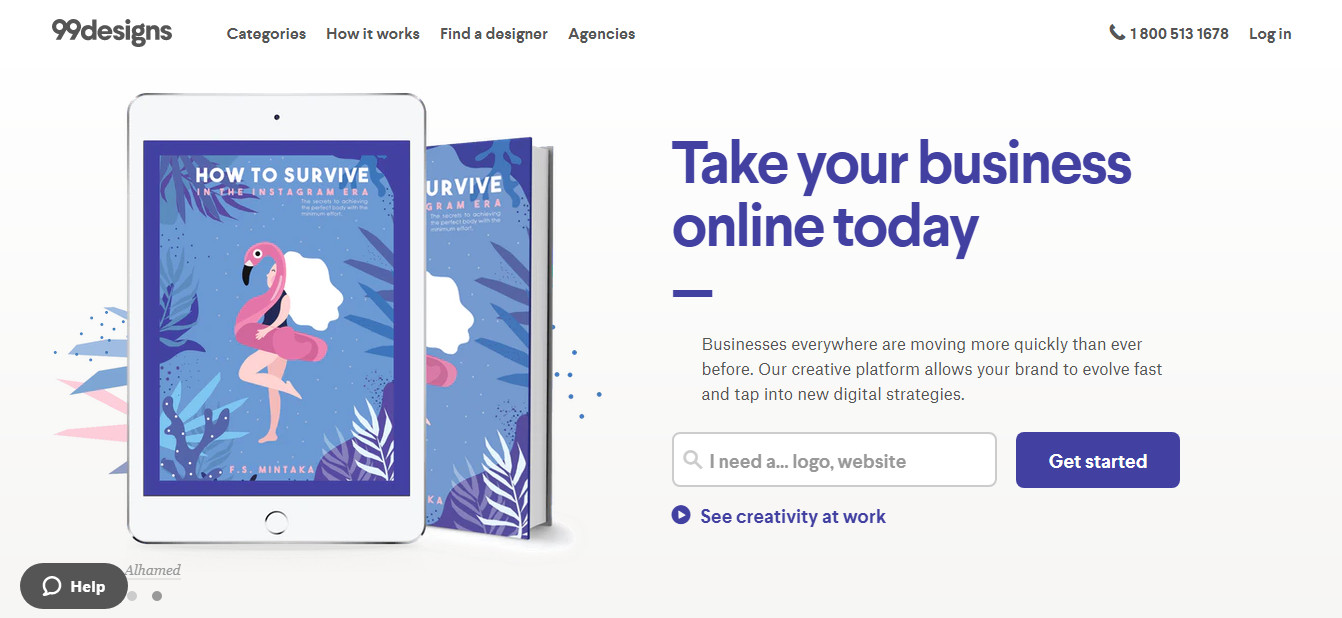 4. DesignCrowd
When it comes to DesignCrowd, you are able to find many designers with multiple filters, such as specialty (Facebook Page, Blog, Banner, Ad, Twitter Page, Landing Page, or Magazine…), earnings, country, or jobs' percentage, and so one. Take note that the performances of designers and statistics are also rated, along with the fact that their costs will increase with their high-quality.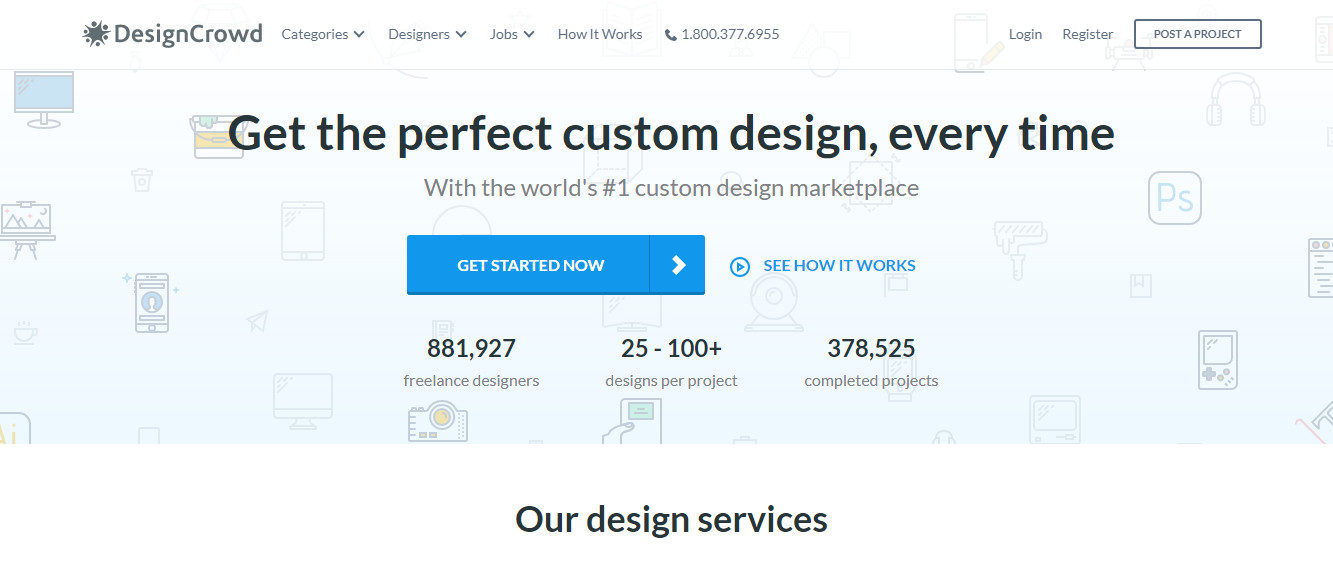 5. Guerra Creativa
Guerra Creativa is a crowdsourcing platform that makes use of sample principles. You can select package, then getting unlimited ideas from excellent designers. After that, you are allowed to choose ideas that meet your project's goal.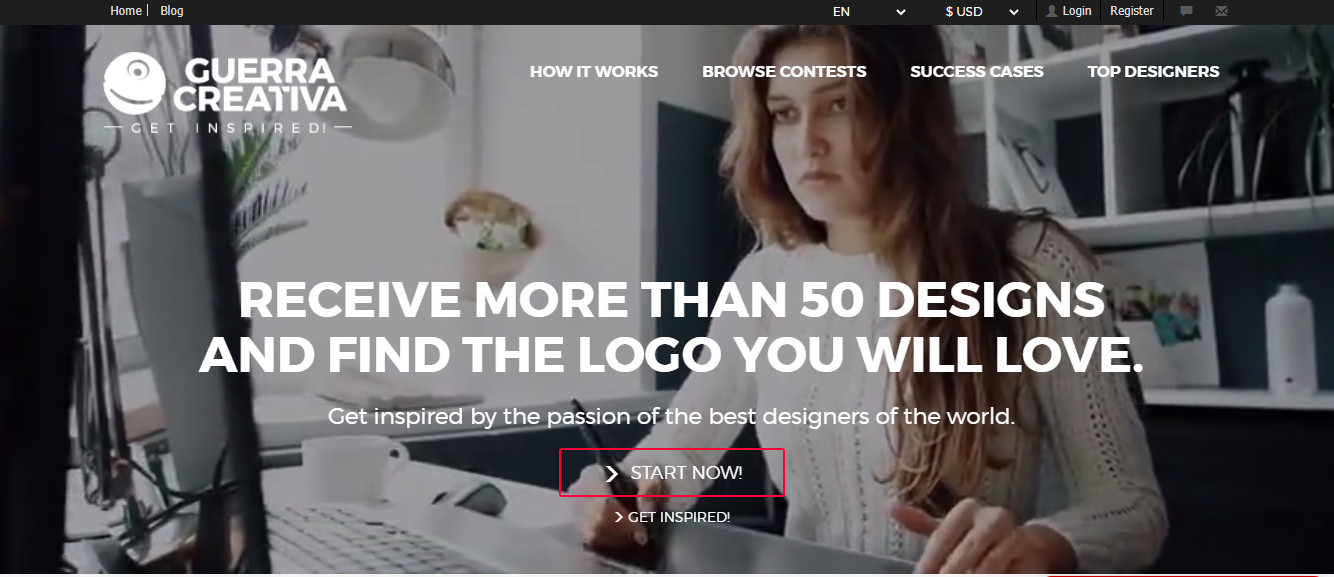 6. DesignHill
With DesignHill, you can opt for many graphic designers to work with your project. You can get your brief filled and receive lots of designs. What you have to do is to choose your favorite ones. You are allowed to ask for anything from graphic designs to website designs with book covers.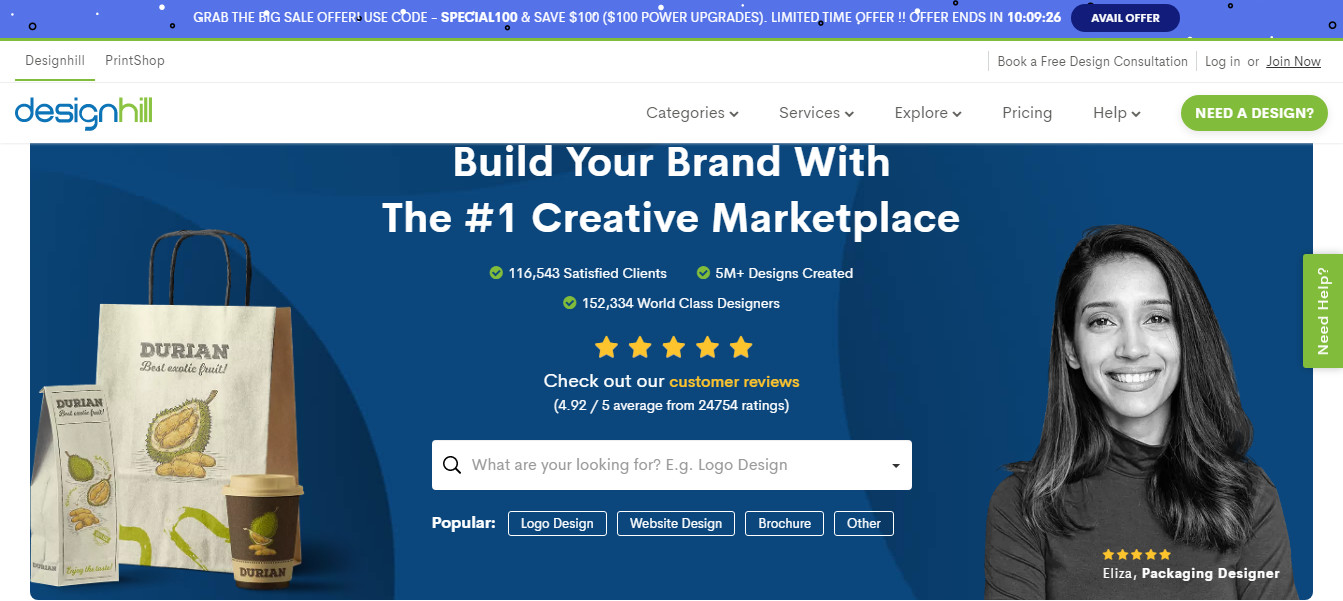 7. Cad Crowd
If you are searching for 3D printing ideas and 3D design, Cad Crowd might be a suitable solution for your business. It can work like the same system as the two program before but, it also pays attention to Computer Aided Design (CAD) modelers. You can help run contests again; however, you are able to opt for hiring a winner from idea's competitions in a traditional way. YYou can use the Cad Crowd website to look for designers, 3D modelers, or drafting contractors for your 3D printing, designs, or several item projects.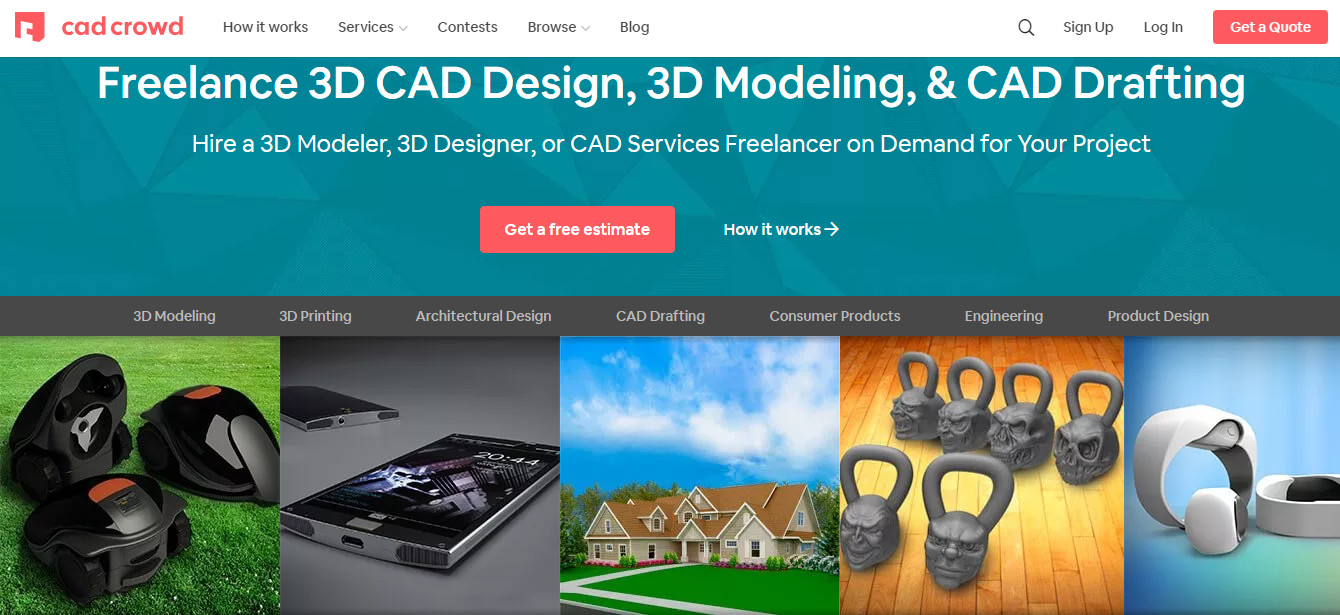 8. Quri
SEMrushQuri helps you keep watching on what customers are looking for in a store, and this site can inform you of analytics at once that can fix any problems they might find it. Quri provides you with an insight to different retailers about how products are in retail stores.
This platform gives you the instructions related to important in-store merchandising benchmarks. In this way, retailers can get their merchandising plan based on the data they receive from Quri. You can consider a new design to allow people to seek products in your store.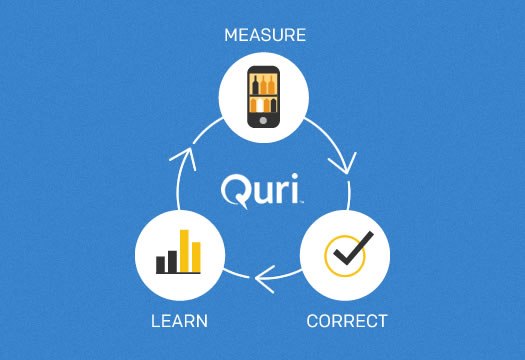 9. Namethis
Namethis is a helpful website to help find out a new name for your businesses or small ones. This website lets you run a naming contest within 48 hours. You do not need to worry since a big community with the site will give you different names for your references. Next, the site will vote these names and enable you to see which names people like best. Moreover, you can easily find a good name for your business that many people already love. To do that, you need to pay fees for the best three names given.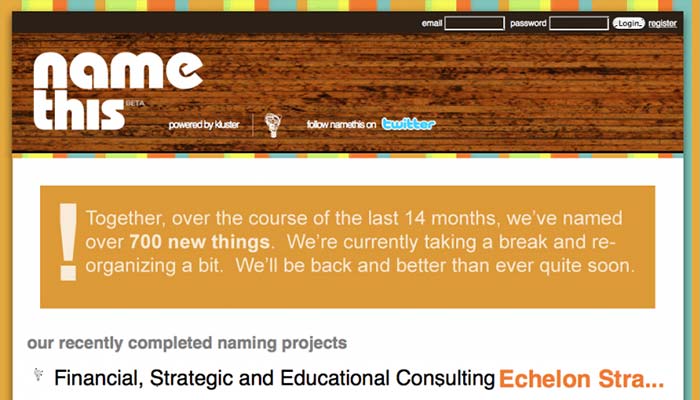 10. Flickr Creative Commons
Flickr provides you with the right to access numerous high-quality pictures. Hence, if you seek images of historical figures, celebrities, footballers, places, icons, or symbols, and etc., this platform is your perfect choice. You will not need to spend time accessing images that are related to your own business. It is crucial for you to make sure that images you take for your site design and graphic designs are not copyright protected.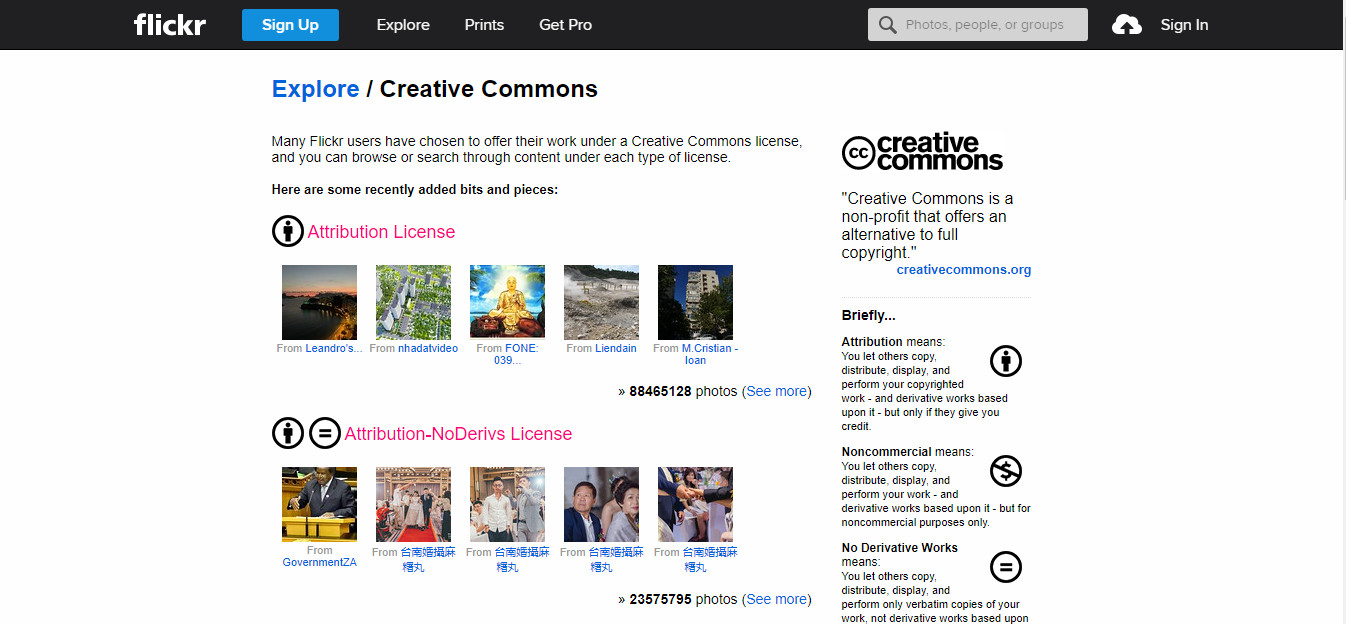 11. Chaordix
Chaordix assists you in looking for various solutions for issues. This platform is good for any company or people loving engaging amateurs or professionals, along with projects taking their ideas. For instance, if you have thoughts about having your brand identity built, you can invite your experts to take their suggestions. This site will give one-stop solutions for big and small brands as they are looking for ideas from their contributors.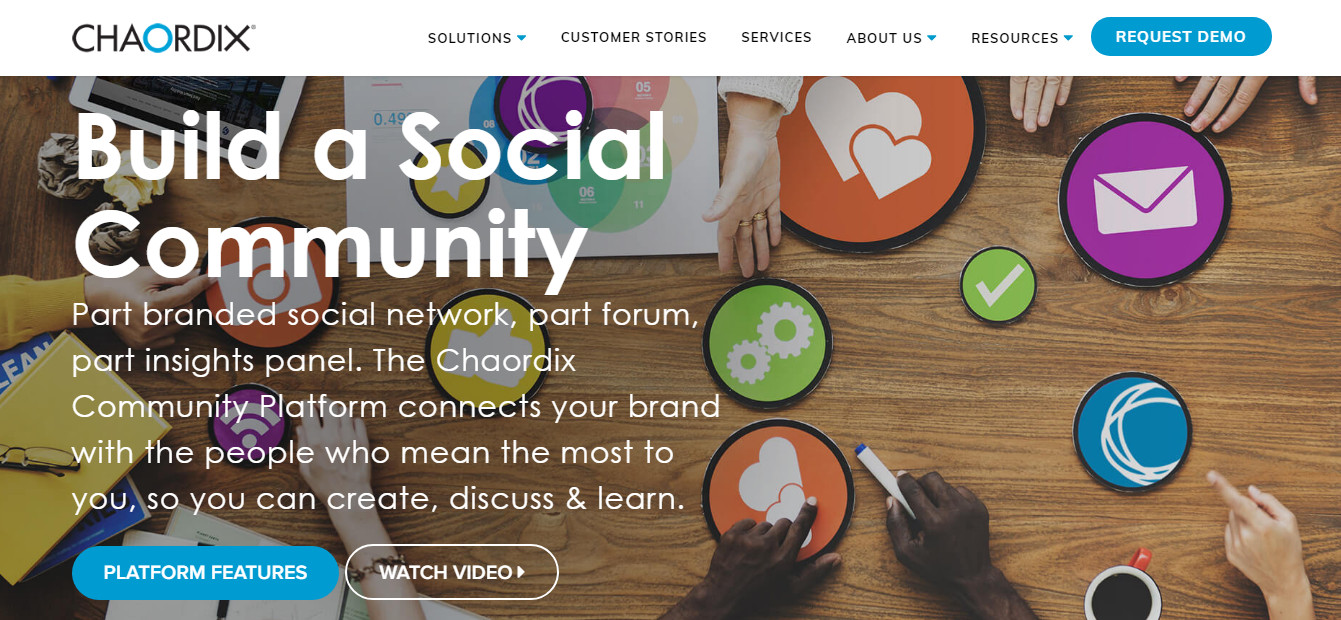 12. Ponoko
Ponoko enables you to approach multiple product designers. You can use this website to create new ideas for your CD cover design and other product designs. This means you do not need to hire expensive designers or exports to generate your own product design since this site can do a better job for you. All you have to do is get an image uploaded and request Ponoko's designer community for advice. Also, you can find how much it could cost to create a real picture.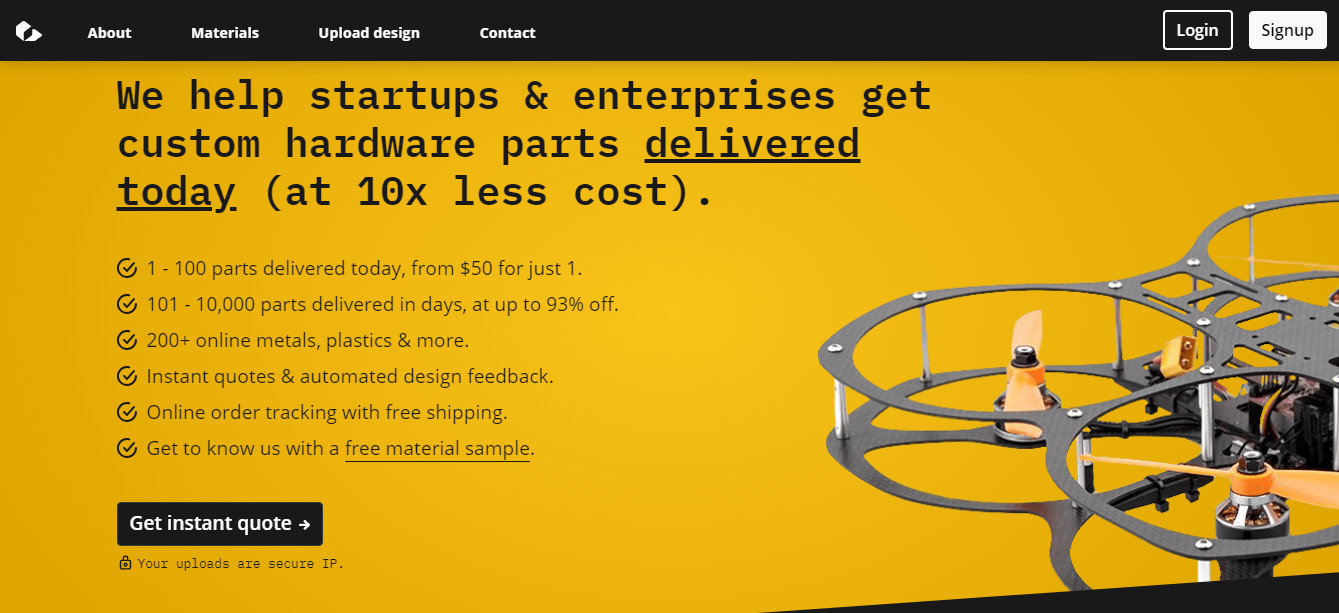 13. uTest
If you are running your own business, you already acknowledged that usability testing plays such an important role. However, usability testing is not always an easy task. That is the reason why we have uTest nowadays. This platform allows you to perform online testing and brings about a community of "18,000 QA professionals from 150 countries," making it a perfect place to test your project.
Hence, no matter your sire is gaming, website design, services, or mobile app designs, uTest provides you with usability testing, which its developers will professionally do for you.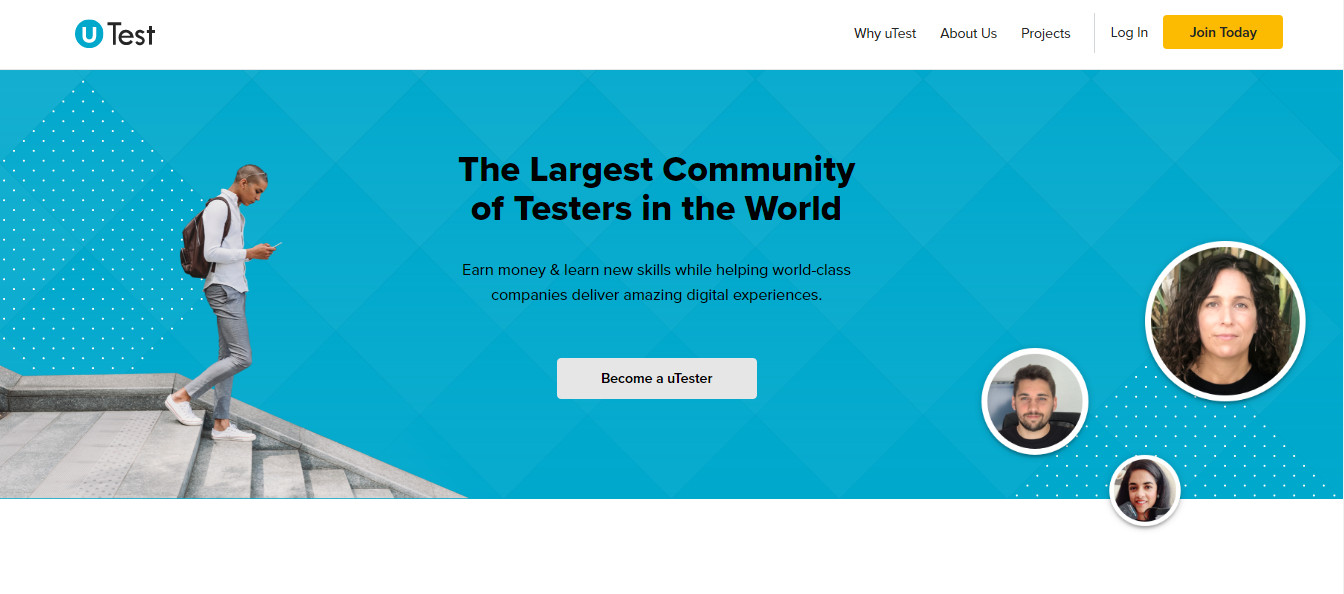 14. RedesignMe
Is it necessary for you to redesign your current items and services? If yes, you can consider RedesignMe. RedesignMe is known as a platform to revamp packaging redesign experiences and web design for your customers. When it comes to RedesignMe, it is proud of creative thinkers proposing their suggestions and inputs, followed by the most useful design crowdsourcing websites. With small fees, you can get expert views about your services and items you think you need to present for your users.
15. Amazon Mechanical Turk
If you still think that humans are much better than computers, Mechanical Turk is for your site. This platform owns over 50,000 Human Intelligence Tasks available for freelancers who are finding work.
Therefore, if you seek a reviewer on anything or create videos or a merchandise design, you can receive a list of jobs on this site. This site contains over 100,000 freelancers who are ready to work for you.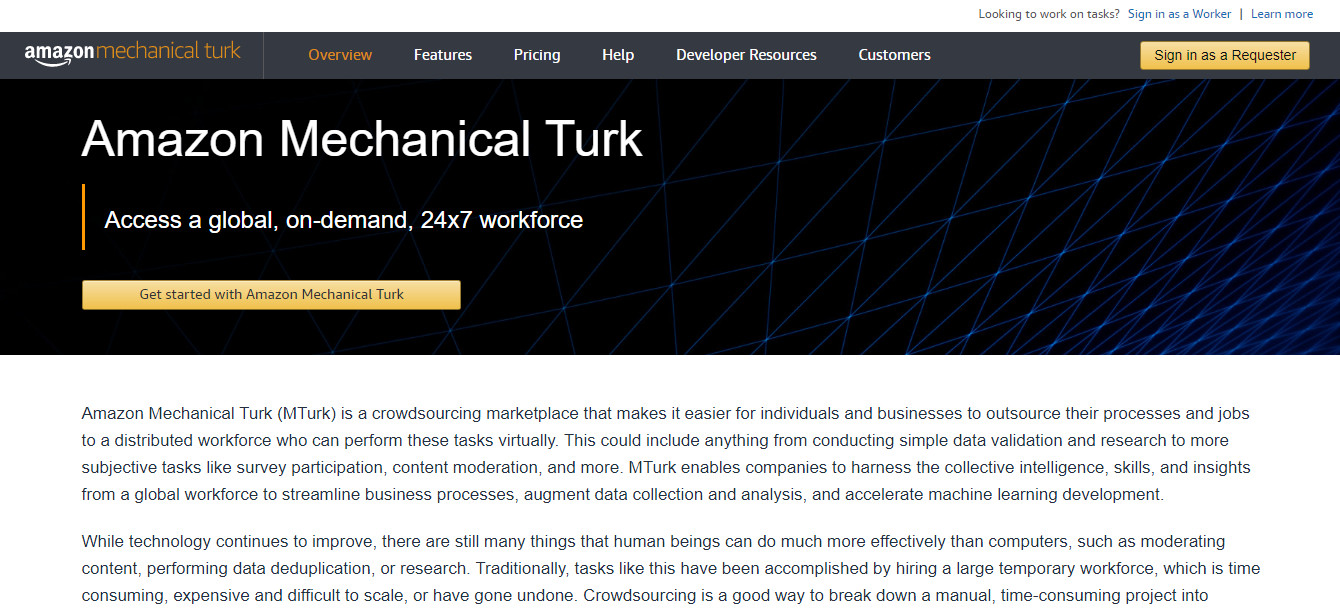 Read more:
Conclusion
The above is 15 Best Crowdsourcing Platforms and Apps That You Shouldn't Miss and we hope that you can find your own crowdsourcing platforms that are suitable for your business. Not all crowdsourcing platforms are the same since each of them specializes in a different purpose. Don't' forget to give us comments or hesitate to contact us for further information. We would love to hear from you.
New Posts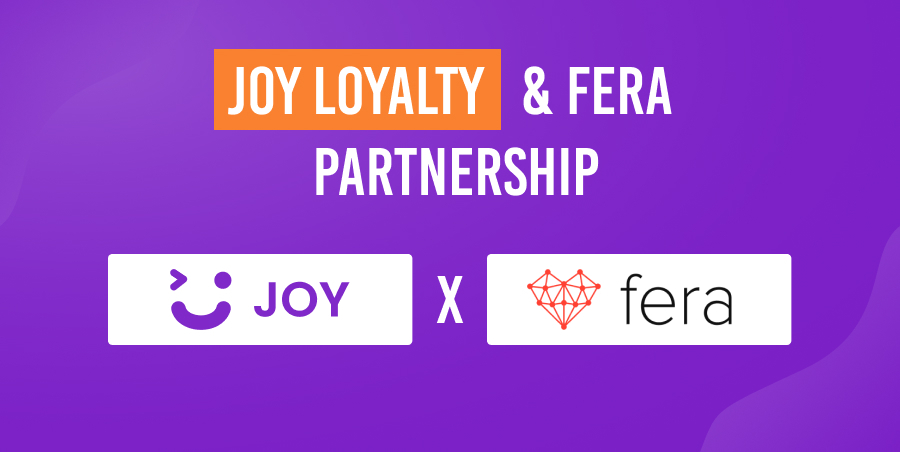 Subscribe
Stay in the know
Get special offers on the latest news from AVADA.
40k
subscribers has been joined!
Earn $10 in reward now!