5 tips to collect more reviews for your Shopify online store
The importance of customer reviews
Imagine that you are looking for a pair of hiking shoes. You go to Google search and type "best hiking shoes" and get a long list of product listings. These shoes seem all the same, but your eyes stop at one pair of shoes because they have the "yellow stars" that represent the customer reviews. You click on the product link and read through the reviews it has got. Wow – many good reviews and even the real photos of previous buyers. This pair is probably the one for you. If you are following that process, you are among the 95% of customers who read reviews before making a purchase, according to Spiegel.
The importance of customer reviews can't be denied. In this digital era when customers are bombarded with tons of advertisements, such genuine and authentic content as customer reviews can strongly influence their purchase decisions. Advertisements or product descriptions can provide customers with everything they need, but it's the real story told in each customer review that persuades a customer to make the final move. Unlike product descriptions merely tell the fact about a product, customer reviews tell the real experience of previous customers with that product. By reading customer reviews, your potential customers can see whether a product is a good fit for them. The more positive reviews you have, the higher the conversion rate you can get.
And while positive reviews encourage them to take that product, negative reviews are not always bad. Revoo found that 95% of customers are suspicious of a rating if there are no negative reviews. Keeping a negative review that includes good insights into your products can help potential customers make better buying decisions.
Read more: Shopify customer review: An ultimate guide to grow your Shopify business
Five tips to collect more reviews
In the first part, we have talked about the importance of customer reviews, now let's see how you can collect more reviews and turn them into a powerful tool for your online store.
So, how can I collect reviews for my store? – you may wonder. The answer is: just ask for it – it's that simple! According to a survey by BrightLocal, 72% of customers who were asked to write a review went on to do so. If you are running a Shopify store, the process of asking for a review is even more seamless. With a review app like Judge.me, you have more than enough features to collect and display your reviews.
The story doesn't stop there, however. There is a bigger picture behind simply asking for reviews. In other words, collecting reviews is not a single action, but rather a whole strategy. In this part, we'll discuss five tips to collect more reviews and persuade your customers to give you good reviews.
1 - Ask for reviews at the right time
Your customers finally made a purchase and you have fulfilled their orders. At this point, you may be eager to learn how they think about your products. Don't rush! Let's give your customers a few days to have a complete experience with your products, which enables them to give you more comprehensive feedback. If you are confident that your products are the best of quality, sit tight and wait for the positive reviews to come. Timing is everything, the best timing will bring you the best results.
With a review app like Judge.me, you can set the timing so that review request emails will be sent automatically a specific number of days after you fulfilled the orders. If you are shipping products worldwide, you may need to set up different waiting times for domestic and international orders as well. Since you may have to deal with hundreds or even thousands of orders, automating the sending of your review requests can save you valuable time for managing other aspects of your business.
If you wish to use a more powerful Email Marketing platform where you can automate all types of emails/SMS: Review asking, Order follow-up, Abandoned Cart Emails, Welcome New Subscribers, Cross-sell/Upsell campaign and so many more advanced functions, let's try AVADA Marketing Automation.
2 - Make it easy to submit reviews
Now that you have sent the review request emails, your next challenge is to make sure your emails are read and your customers will eventually submit a review. Here is a quick checklist for you:
Make it catchy: your customers' attention span is short, so make sure your emails stand out from their crowded inboxes. A well-written subject line that specifies the purpose of your email can make a difference (e.g. Review Your Hiking Shoes at Midori Store – Your feedback means the world to us!).

Make it easy: despite being a traditional channel, email is still the most popular channel to re-engage personally with your customers. Designing a user-friendly email that makes it super easy to submit a review is essential to help you collect more reviews. Judge.me's email editor provides you with ready-made templates, as well as flexible drag-and-drop elements if you would like to design your email templates.

Make it available: besides emails, pushing your review requests via SMS or web notifications multiplies the chances that your requests will reach your customers. If you happen to collect reviews via another platform or offline channels such as surveys, you can always import your reviews again to the review app by consolidating your reviews into a CSV file.
3 - Showcase reviews in various channels
The more customer reviews you have, the more sales you can get, which then brings you more customer reviews. This is the snowball effect where your chance to get a new review is stimulated by your existing good reviews. To utilize the power of your reviews, showcase them everywhere: homepage, product pages, email campaign, social media, and more.
Judge.me's Review Widget, Preview Badge (star rating), and Reviews Carousel are the three most popular widgets that help you display your reviews on your store.
Also, making sure your reviews are displayed in Google search results is a great way to attract more visitors and let them know about your great products. With a review app like Judge.me, you can have your reviews added to Google review snippets or feature your reviews in Google Shopping product listings by uploading a review feed.
4 - Respond to reviews - both positive and negative ones
It may surprise you but respond to existing reviews can also help you collect more reviews. 41% of customers feel that a company cares about them if that company replies to their reviews, according to Bazaarvoice.
Replying to a positive review shows your appreciation toward your customers' support while replying to negative reviews gives you a chance to learn what has happened and correct your mistakes if possible. In both cases, your review replies make the existing customers feel more satisfied and more likely to repurchase (and then give you more reviews!). On the other hand, if potential customers visit your website and see each review is replied with great care, they will have a good impression of your store, and be more inclined to buy from you.
5 - Give rewards to reviewers
Showing appreciation for each review you receive is also a good way to maintain the relationship with your customers, encourage them to come back to your store, and share more feedback in the future. Rewards for reviewers can come in many forms, from giving a coupon for the next purchase to earning points to exchange for discounts and gifts. If you are using Judge.me, you can reward your reviewers using the coupon feature, or integrate with a reward app to customize your reward campaigns.
Conclusion
In this ever-growing e-commerce industry, customer reviews are what set you apart from other competitors. Reviews tell the real experience of previous buyers, which helps potential buyers relate to their problems and make better buying decisions. A good number of reviews shows that your store is trustworthy and doing well overall, which helps you catch more sales. Good reviews are not easily earned, but you can get them (and more of them) if you are doing it the right ways. These include asking for reviews at the right time, making it easy to submit reviews, showcase your best reviews, respond to your reviews and show appreciation of your reviewers. Are you ready to collect more reviews? Try out these tips today!
Author Bio
Lily Vuong: Lily is the Marketing Writer at Judge.me. She is a tech-savvy content enthusiast who takes ownership of writing promotional and instructional content for Judge.me's Knowledge Base and Blog to help accelerate the company growth. While not writing, Lily loves reading books, running, hiking, and taking photos.
New Posts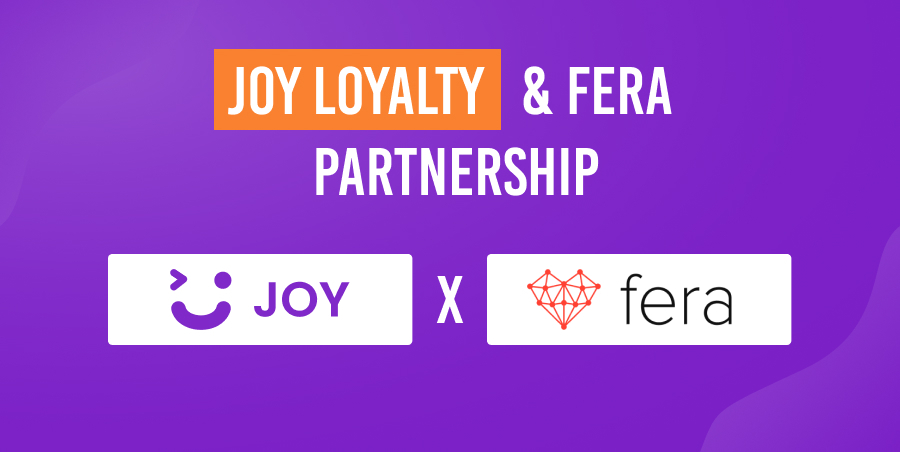 Subscribe
Stay in the know
Get special offers on the latest news from AVADA.
40k
subscribers has been joined!
Earn $10 in reward now!