13+ Best Shopify CRM Integration Free & Paid
Customer satisfaction plays an important role in contributing to online selling success. Therefore, Customer Relationship Management is one of the best ways that online sellers need to master to improve their customer satisfaction as well as their sales.
However, not all of them understand the definition as well as the usage of CRM Integration.
To have better organization and valuable customer data, online sellers should think about CRM as a part of their daily schedule. However, there are few online sellers who can have a thorough understanding of CRM. First of all, they should know about their history, strategy as well as the process of this tool you should first understand its history. Especially in the digital age, customer relationship management is more complicated, it is time for online sellers to invest more in managing their business's relationships with customers. To have competitive advantages, they should have the best service with the best CRM software.
This article Best Shopify CRM Integration will be the full list of the best CRM service providers in the Shopify platform. Online sellers will have updated information about these most effective apps for their Shopify stores.
What are CRM Integration?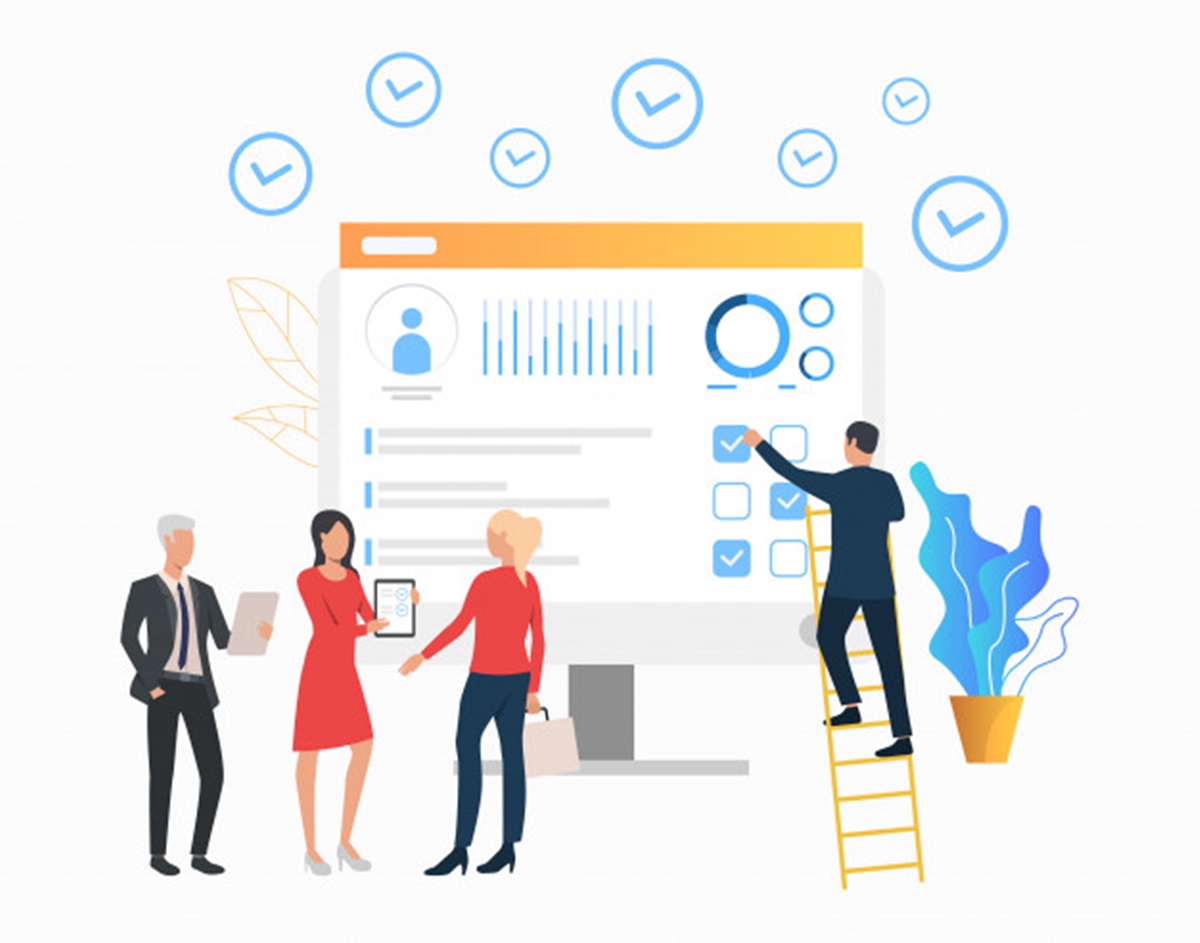 First of all, we will start to discover the definition of this CSR term. The Customer Relationship Management is considered as a tool for online sellers to connect between multiple departments such as marketing to sales, in a platform that connects your different departments to bring the best customer service and organize their cohesive system. It not only supports the notes, activities, and direct access to real-time client data. This allows users to across teams by unparalleled coordination. In addition, it is possible for online sellers to provide their customers to enjoy their shopping process with extraordinary such as personalized or one-to-one customer trips.
Because of the development of technologies, cloud-based CRM Integration enable making their business grow more and more. Shopify store owners enable expanding their business scale so that they can earn benefit from a CRM-software based system. Compare to the other traditional tools having limited functionalities with old analog, legacy systems, CRM software's ability is incredible to satisfy all kinds of customers revolutionize the way you connect with customers. Without consideration of SaaS and cloud computing knowledge, online merchants enable working perfectly on CRM platforms.
There are 90% of online shop integrated CRM platforms empower their online shops. Moreover, it helps the users to have competitive advantages in the number of traffics, customer retention and sales revenue, etc.
Why should you use CRM Integration on Shopify?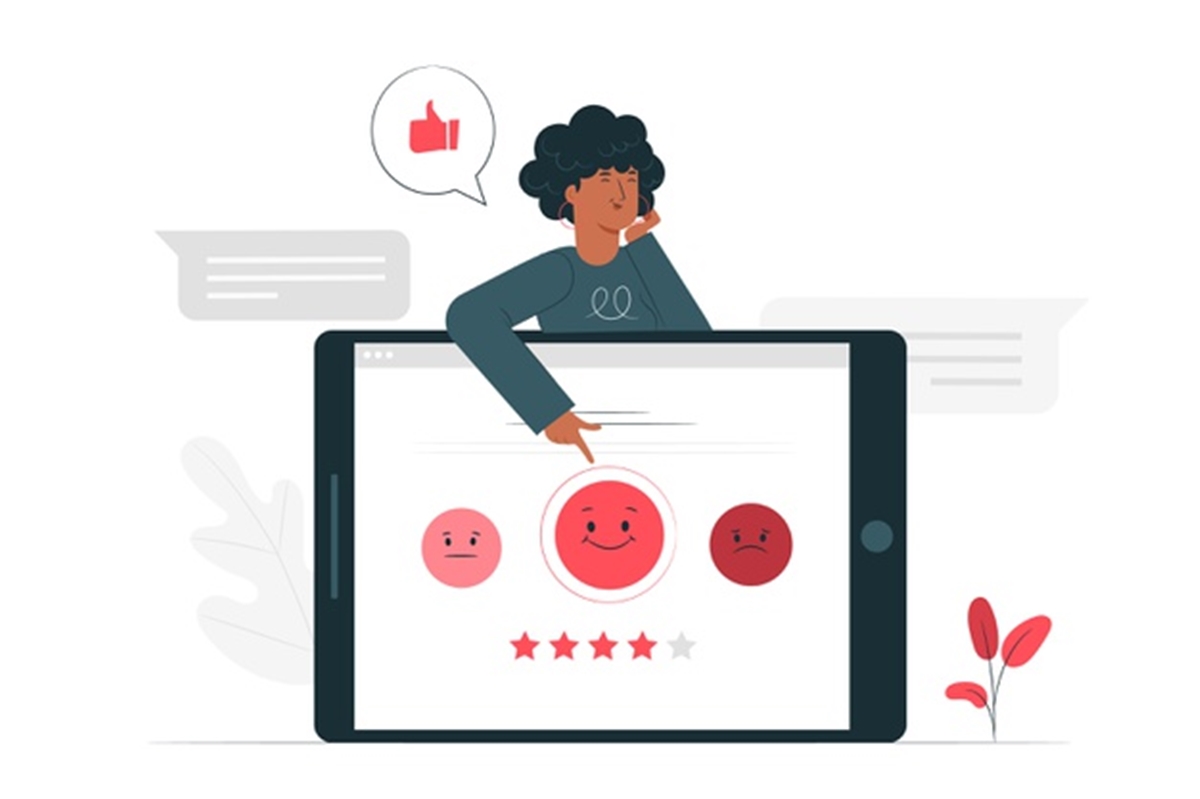 It is easy for any online sellers to add the CRM Integration into their shops; however, they can wonder why they need to use these tools for their shops.
There are a wide range of reasons why using the CRM service is so effective for their shop owners such as:
Create cross-selling sales
A lot of shoppers who has habit of buying relevant with their expected products, which means that they can buy more than a product if they are recommended. The CRM system is a tool for store owners to introduce their other fantastic items.
Improve customer's relationships
The more shop owners concern about their customer's feelings, the higher conversion rate that they can create. It is important for store owners to appreciate their shopper's interests. By using the CSR services, the strong bond with their customers which is created will turn them into their shop's fans. Therefore, they have a lot of loyal customers who are willing to remember you anytime they want to buy a thing.
Make the good team
The CRM service team and online shop developer will be considered a strong team to make the business more outstanding. The store owners with support from their team in the CSR company will have a better understanding of their customers and build a better business.
Strengthen the efficiency
It is amazing when the shop owners can share their responsibilities. They enable dividing for more than a person, so this tool allows the users to give access to anyone they assigned. Therefore, the efficiency will be improved dramatically for their company.
Analyze data effectively
The CRM system helps the users to analyze the data or any information that they want. The more data that they have at their fingertips, the more personalized service they provide. From this data that CRM offer, it is possible for them to approach more to their targeted customers. That is also an opportunity for them to achieve their sales goal. In addition, through detail reports, online sellers can identify their effective strategies such as email marketing and discounts.
Divide automatic task in the admin dashboard
The most vital task in online shopping is focusing on sales. Shopify store owners should divide their tasks into small tasks or into specific fields such as reports, email marketing, and even some legal issues. From this CRM system, they enable focussing on their sales opportunities and customer satisfaction.
Save Cost
The store owners just need to pay for initial cost of a CRM, and then everything will be done without paying more. By this affordable investment, they can earn a lot of revenue in return. Therefore, they will save a ton of money with this astounding investment.
Best Shopify CRM Integration
Agile CRM
The Shopify store owners can integrate Shopify with this Agile CRM to increase their web engagement. Just by a one-time integration, the Agile CRM Integration will help Shopify sellers boost their sales by marketing automation tools.
To take advantage of this tool, they can set up Shopify Event Triggers to configure a specified campaign so that they do not need to sync the contacts with Agile CRM. When an event occurs in Shopify, Shopify trigger can cancel or create an order for their customers.
Such a powerful app, Agile CRM also provides a PDF guide for setting up a Shopify CRM with Agile. Another feature that allows the users to maximize their Shopify sales is Agile's cart abandonment. With personalized messages, it is easy for online sellers to not only remind them about the shopping cart but also encourage them to complete the purchase.
ZoHo CRM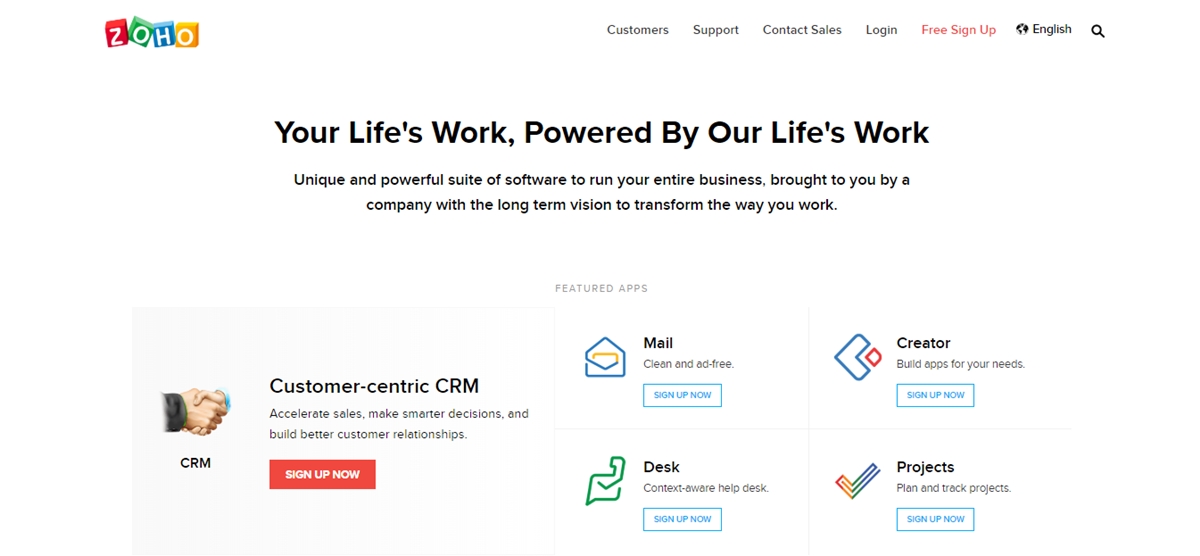 The Zoho CRM Integration is suitable for any Shopify extension to share data about their customers, products, etc between Zoho CRM and Shopify stores. Having up to 25,000 contacts, this integration helps the users with the customer's profiles which can be added with any customizable fields. In addition, to capture additional segmentation, Zoho also allows the users to add email automation, sales signaling, etc. They are many totally free features from Commerce CRM such as multi-user portals or inventory management.
There is a Zoho SalesIQ that Shopify store owners can use to get more revenue as well as approach more to their customers. By linking and running a live chat program, the prospective customers will be supported with immediate responses to their questions, objections, etc. The integration also allows online sellers to follow up on their new lead, which increases conversions and encourages them to make the purchases.
ActiveCampaign Sales CRM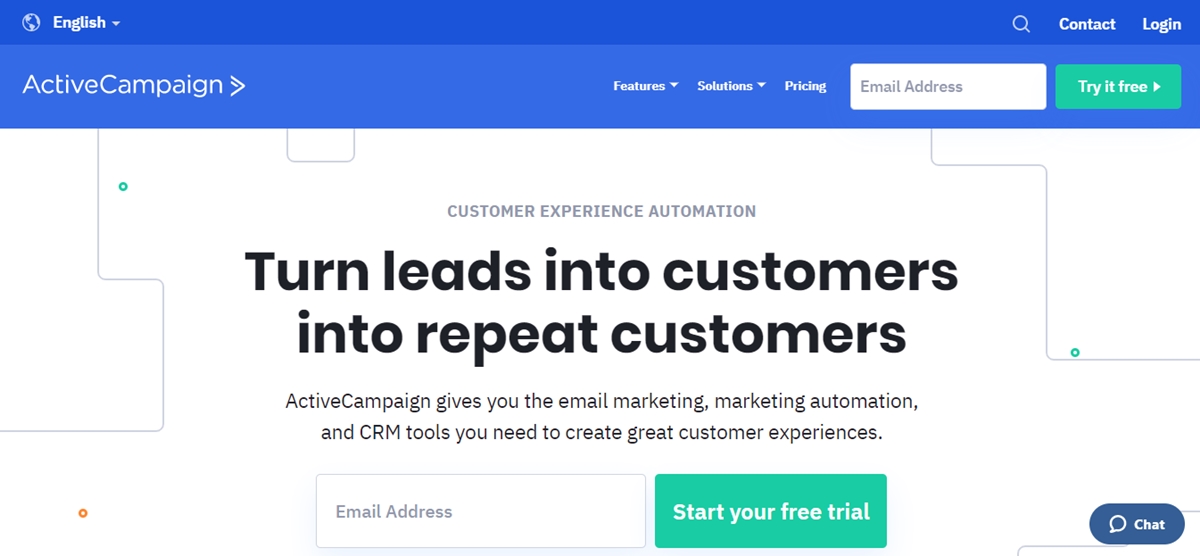 Much more than just an email automation service, ActiveCampaign is a solution for online sellers to optimize true leads and customer's satisfaction. By contact management, ActiveCampaign supports Shopify store owners with an effective tracking tool to approach more to their potential customers. Also, ActiveCampaign helps the users analyze their own campaigns with their customers to improve their performance by campaign reporting, website tracking.
Other features that online merchants can have when using ActiveCampaign are segmenting leads and drag-and-drop design. Besides supporting the customer's relationship management software, ActiveCampaign can automate sales processes with their own tools. In addition, the social integration with Shopify is available for any online shops so that the Shopify sellers can maximize the connection with their customers by installing this app.
Capsules CRM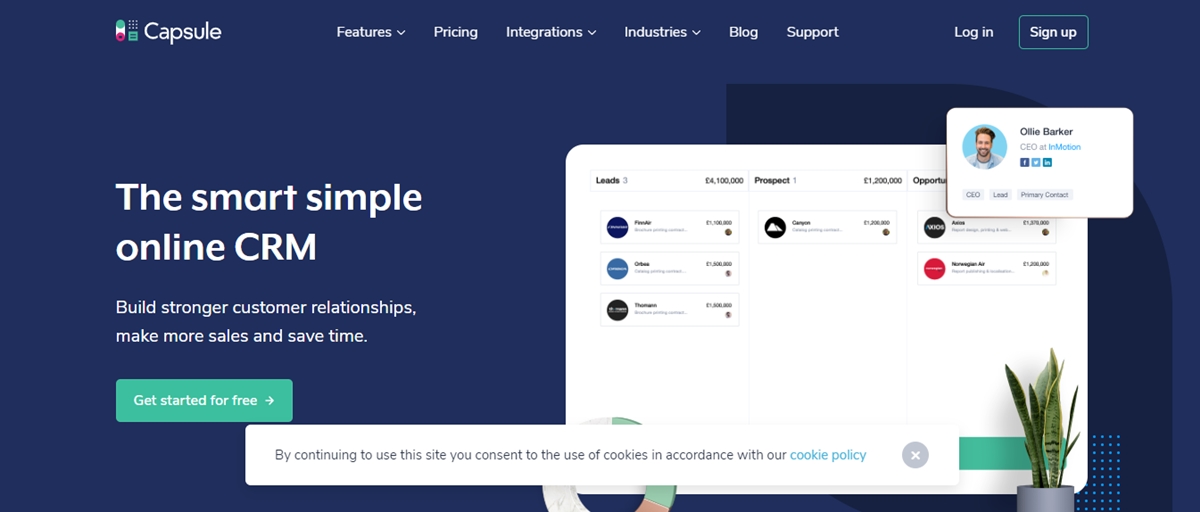 By integrating Capsule CRM with the Shopify stores, it is possible for online sellers to build and manage all their relationships with customers as well as vendors and site visitors in one place. Moreover, Capsule CRM makes detailed customer profiles, which allows the users to create contact and files/documents or adding any note. Then, these features can work well by and files/documents or task management. If you want to have the right information or attach a conversation with a customer, they could combine this information and their needs into their order delivered. Moreover, online merchants enable scheduling and assigning a co-worker to that customer with the deadline.
This CRM Integration also supports multiple popular eCommerce tools such as Zendesk, G-Suite, MailChimp, and QuickBooks.
Nimble CRM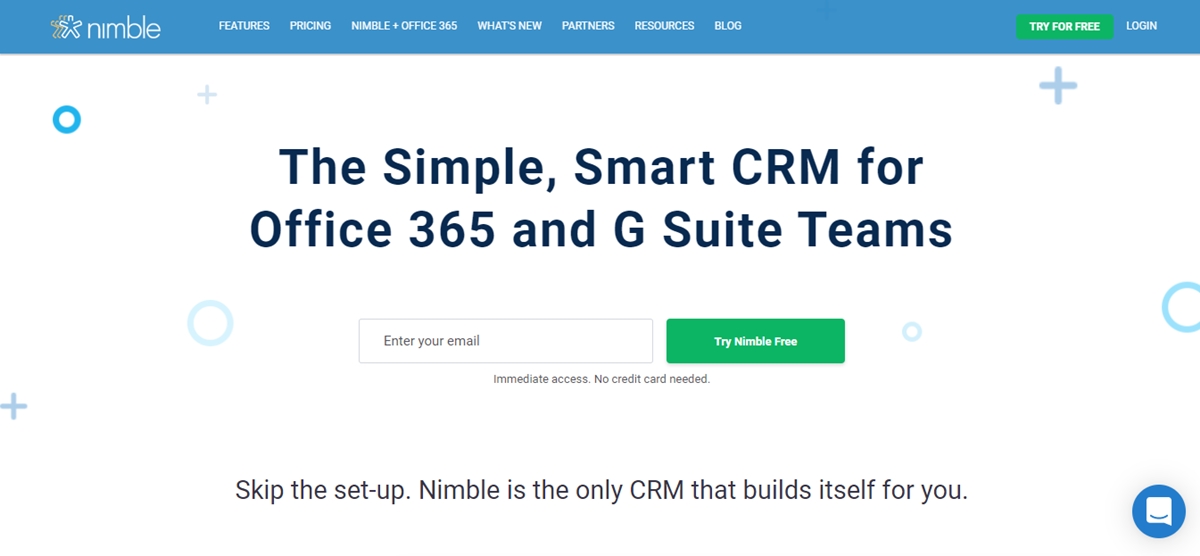 Compare to HubSpot CRM, Britix24, and Zoho CRM, the Nimble CRM which is a simpler CRM tool might appeal to all the online shoppers to design their own lead generation strategy. This app can bring a lot of visitors and sales through effective contact management. By tracking, engaging, and nurturing contacts, it is easy for Nimble to leverage their customer data. Even if on any social media, they also can collect their customer's data in one place.
From unique customer profiles, Shopify store owners can boost their sales effectively. Besides, with the Nimble Smart App, the users can have the supports automatically like uploading details such as position and their social media. Moreover, the calendars, emails that Nimble offers with Outlook and Gmail plugins also considered as its benefits. The messages in the broadcast emails will be displayed as personalized messages instead of mass emails, so it can improve the customer's shopping experiences.
ZenDesk CRM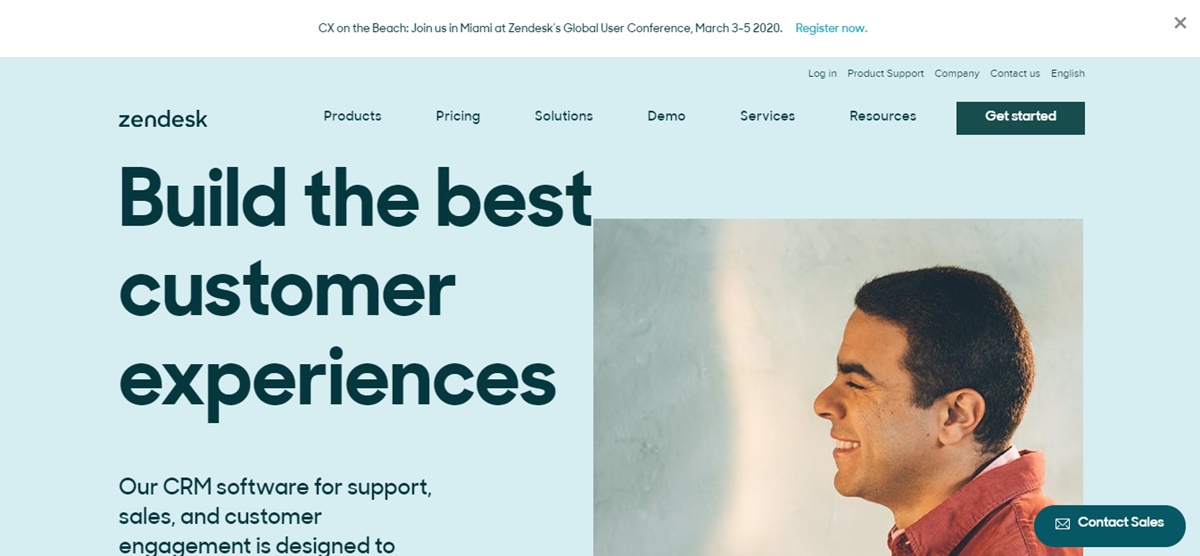 Zendesk CRMwhich is one of the best choices in Shopify CRM Integration with the big hitter like Airbnb or Expedia. Because of multiple quality functionalities, Zendesk CRM supports their customers with efficient services. As a result, they can build a strong relationship with their customers by installing this Zendesk app into their Shopify store. Although Zendesk is suitable for small entrepreneurs, it is an effective tool to have comprehensive knowledge in multiple fields. In addition, online sellers can integrate Zendesk with any marketing and sales activities from other CRM systems.
Also, it allows their users to create an online community where their customers enable discussing multiple questions and having answers from another. Therefore, it is possible for online sellers to increase the customer's engagement without paying anything because their customers will be their supporters.
Infusionsoft CRM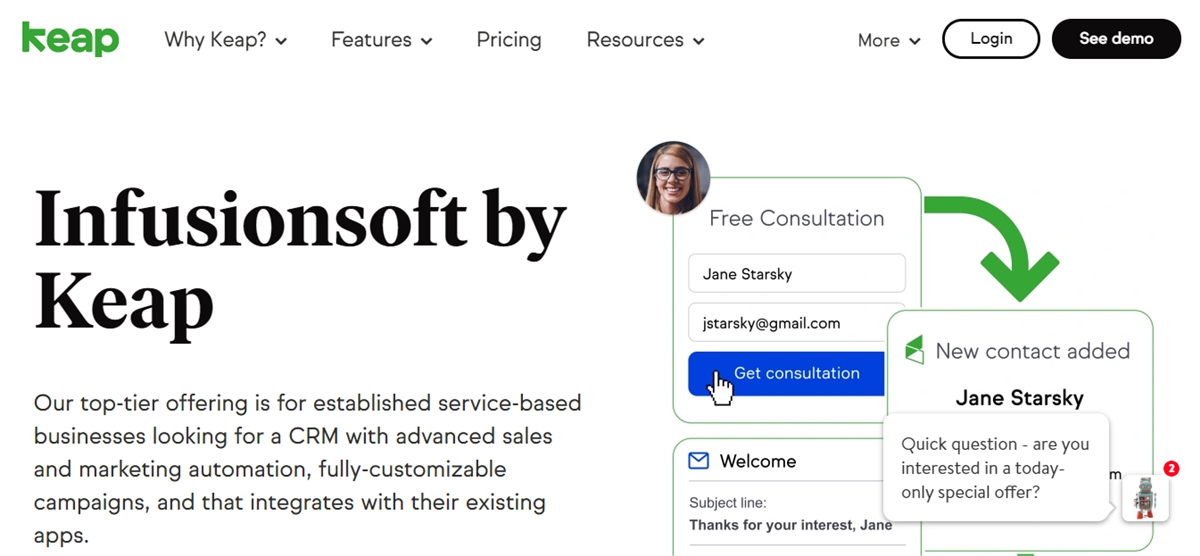 Keap is a start-up company that developed an effective solution for online merchants called Infusionsoft CRM. With its thee customizable plans, this app helps small businesses succeed in the Shopify platform. Infusionsoft CRM was developed with the service-based rule so that it is easy for online merchants to increase their customer's satisfaction with this app.
That tool is a choice for online sellers to advance their marketing automation by customizable campaigns. This Infusionsoft CRM app can be easily integrated with existing apps, which empowers the Shopify stores. The main features that this app provides for online merchants are automated marketing campaigns, email marketing, or sales automation.
First of all, Infusionsoft provides numerous available campaign templates that Shopify store owners can choose to impress their individual customers. Moreover, the users can create their own campaign with their custom tool including direct mail letters, social media posts, email marketing, or automated voice broadcasts.
A professional-looking email with the special promotions will offer the most promising services for online shoppers. Therefore, it will create more fragile leads. The HTML or plain text can be designed as text boxes and social sharing widgets with the custom layout and various styles.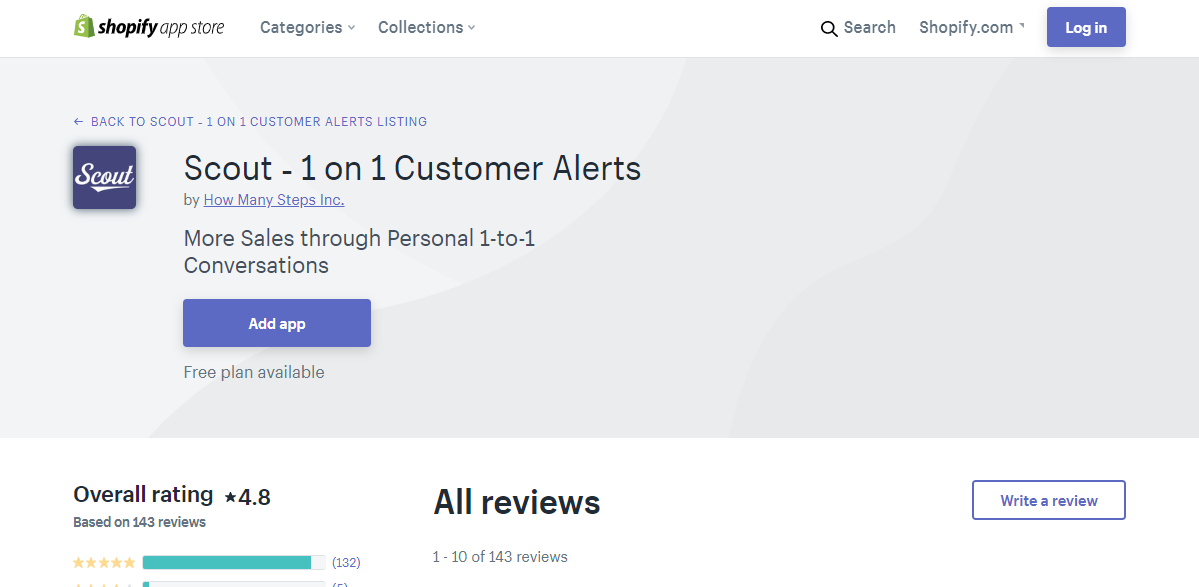 As a personal assistant for online sellers to recover Shopify abandoned checkouts, Scout that reduce the number of abandoned carts and retain the customer's satisfaction. Therefore, it will increase customer lifetime value, so it is easy for Shopify store owners to maximize their revenue. In addition, through their social media channels such as Facebook or Slack chat, Scout allows the users to build strong relationships with their customers and recommend them with their products directly. With Scout, it is possible for online merchants to keep their customer's strategies right at the right time.
The lists of what this Scout can do are:
Inform their shoppers about their abandoned checkouts and support to have recovery actions
Make a repurchase for customers to build loyalty
Enable to make huge orders so that customer becomes VIP
Remind them to follow-ups; therefore, it is an easy way for them to proactively make up-sales
Alert when the new customer starts discovering new brand relationships.
To discover more about this app in the Shopify store, click here.

Metrilo company has been developed the Metrilo Growth Platform as a powerful eCommerce CRM. Metrilo app utilizes the historical data in order to create detailed customer's profiles for an account whenever there is a visitor signing up. These data including contact details, browsing history will be recorded and updated in the CRM. Even which kind of device that online shoppers usually use to interact with Shopify site and products. This information is so valuable that they can collect the past purchases or any tags added to the customer's profile.
This tool is effective in tracking and capturing customer's behavior automatically. Moreover, to segment your contacts tracking, there are more than 30 Metrilo CRM filters as well as filter combinations, which becomes a lead. Therefore, the Shopify store owners even enable targeting marketing campaigns to optimize their marketing service and encourage them to make purchase action.
On the Shopify, this Metrilo makes their task manager easier by setting task deadlines, alerts, and notifications. Also, Metrilo's CRM can help users to collect feedback from customer experiences. For example, it improves the Shopify shoppers by recommending them with their favorite items during their buying process.
To discover more about this app in the Shopify store, click here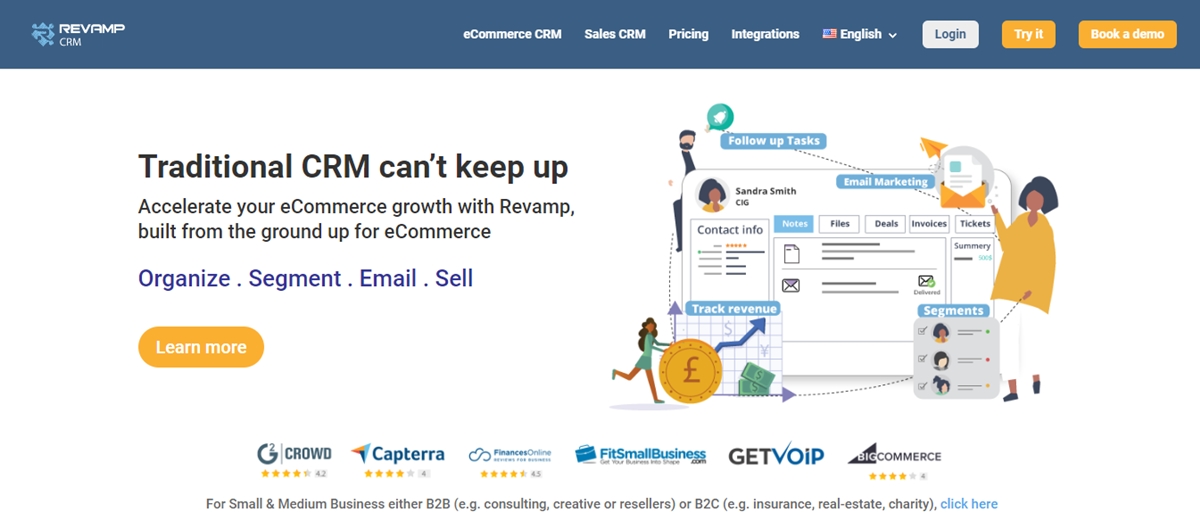 Revamp CRM allows any online shops to organize their customers with multiple Tags, Score or Contact Stages. Besides, the automated sync in online platforms such as Shopify, BigCommerce, WooCommerce, etc. to support the users to connect to their customers. In addition, recognizing the importance of analyzing the customers, this app helps them to have a detail Customer Profile to optimize their sales. This tool helps their valuable data cleaned and updated.
More importantly, this tool helps Shopify store owners with integration with more than 80 applications, more than 20 direct integrations. They enable duplicating detection and merging these duplicates. Moreover, online sellers can send bulk emails, CSV exports to contact their shoppers. Therefore, they can generate the targeted segments which are loyal, inactive with their products.
To discover more about this app in the Shopify store, click here
Endear Outbound Retailing by Endear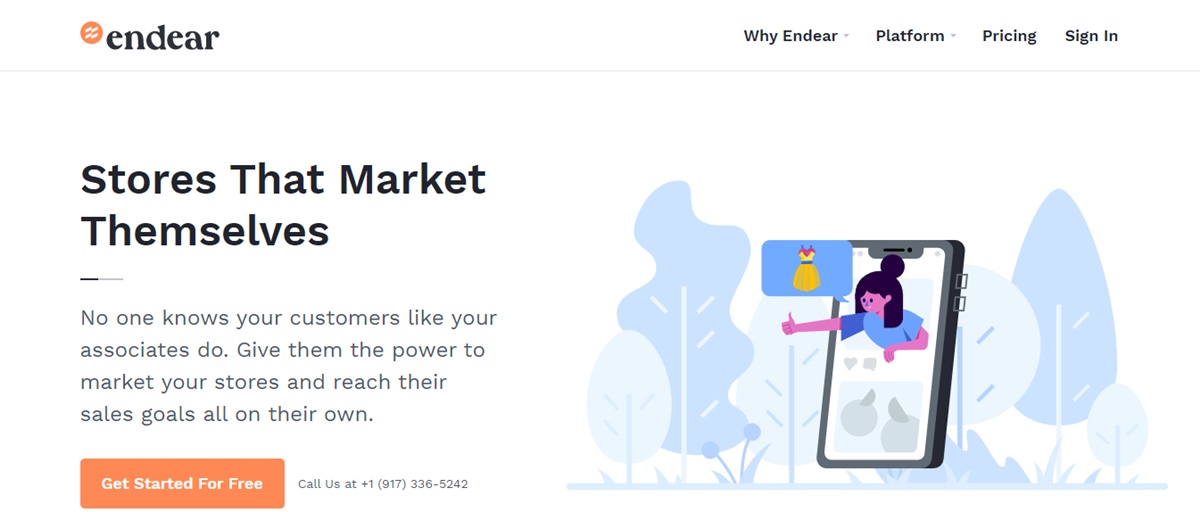 Considered as the first SaaS outbound retailing, Endear is an effective tool with omnichannel brands. With this Endear app, the retailers can empower store to associate and drive sales through personalized customers. In the Shopify platform, they can outreach over email and text since there is any limited foot traffic. Thanks to the sales tracking and performance metrics tool, it is easy for them to increase their sales by up to nearly double their sales.
To discover more about this app in the Shopify store, click here
HubSpot by Hubspot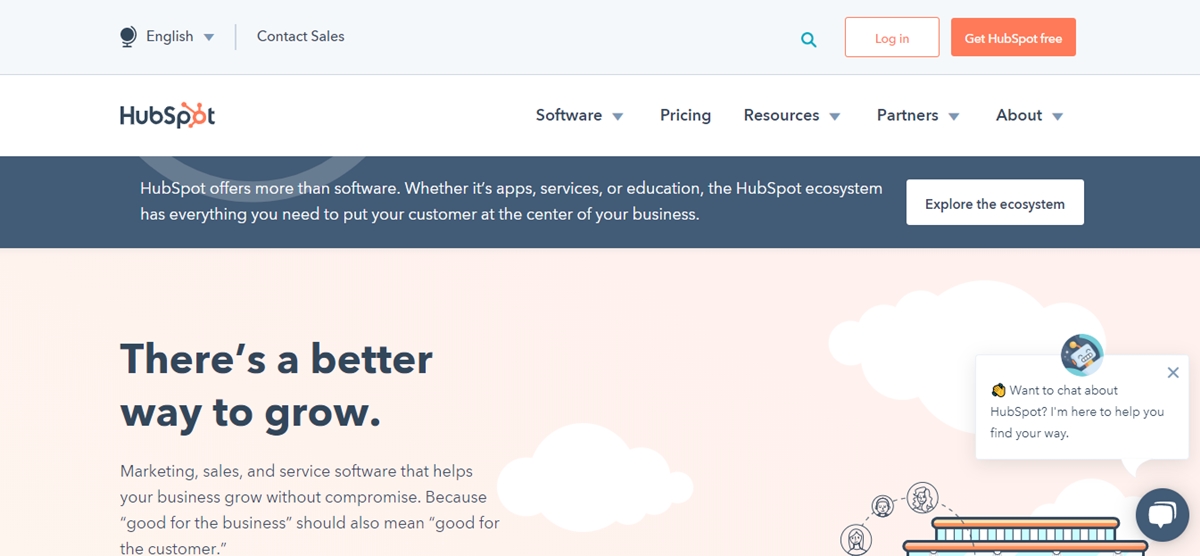 Providing solutions for online sellers in multiple e-commerce platforms, the HubSpot CRM is what the Shopify sellers need for their shops. By this tool, they can gather all the unique and specific characteristics of customers to have the customer insights. Therefore, they enable personalizing their marketing to approach all types of customers. HubSpot app helps its shoppers to align with all their customer's orders with their profiles.
Then, they enable segmenting the online sellers to customize tags or criteria. For instance, this helps organize their shops depending on their tags, such as order value, new customers, purchased products, etc. Besides, they can analyze the numbers such as recency, monetary value, and purchase frequencies, by HubSpot CRM analytics.
Setting up this app in Shopify also support them to score their customers. In addition, it is easier for them to develop marketing campaigns because they can collect valuable information about their customers. These campaigns can be marketing emails, hot deals, count down offers, for instance, to boost ROI. Moreover, itis possible for online sellers to import their contacts directly with HubSpot Sales. Besides, when a customer opens your marketing email .hubspot crm, you can track their email accounts as well as how many leads. Also, the documentation and the support from HubSpot CRM in the Shopify help online sellers to optimize the revenue.
To discover more about this app in the Shopify store, click here.
AquaAPI Cloud Connector by Aquaapi llc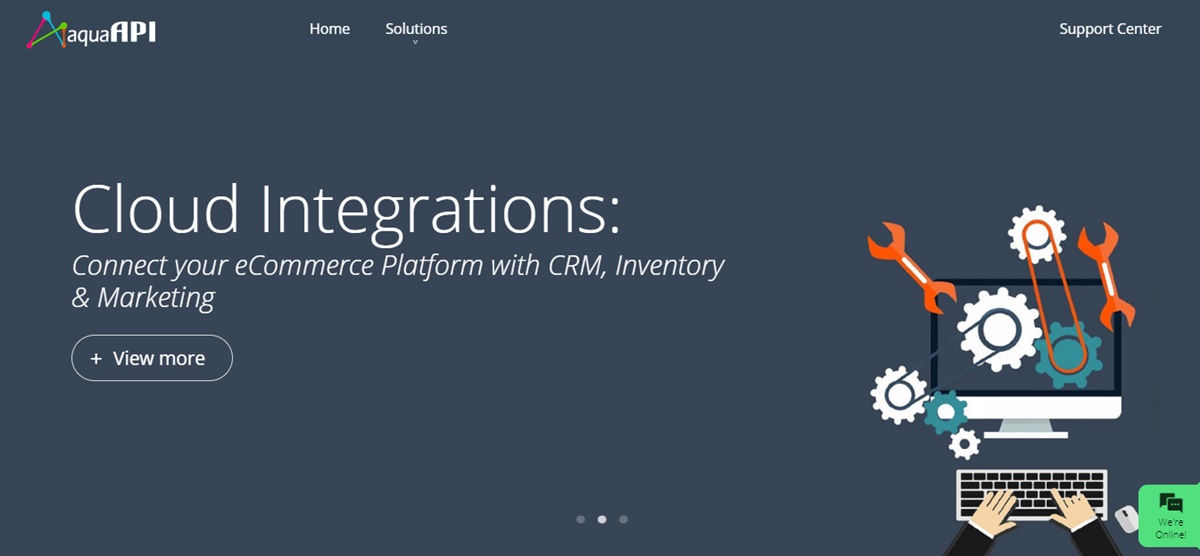 AquaAPI Cloud Connector is a product of AquaAPI LLC. This app is known as a powerful tool for any eCommerce store because of its many outstanding features. The owners enable growing their businesses and building stronger relationships with the customers with this app. For instance, one of the most valuable features for online sellers to boost sales is improving B2B sales figures and marketing sales. In addition, AquaAPI Cloud Connector can sync history data that associates last orders with the purpose of increasing the lifetime customer value.
Moreover, for every customer, this alignment of specialization is better for their shopping experiences since they were sent proactive reminders with special offers via the CRM. Especially, these abandoned carts are customizable quotes for special requirements such as hand-crafted deals from large ticket customers. Depending on different variants and better analytics, AquaAPI Cloud Connector enables personalizing their promotional offerings.
Moreover, for only a few minutes, it is easy for them to install this tool for their Shopify shops for the integration and get more returns. It is free for online merchants to try to use it within 14 days. To discover more about this app in the Shopify store, click here.
Conclusion
The more online merchants understand their customers, the more sales and revenue that online sellers can earn from their customers. The CRM apps will be the keys to better performance and customer relationships in the Shopify platform.
We hope that this article helps the CRM users more understand this tool and the above list of best Shopify CRM apps will bring the store owners suitable choices for their shops. If you have any questions, let's leave a comment below.
---
CEO and Founder of Avada. Pursueing a simple and healthy lifestyle. A friend, a husband and a dad of four children, a trainer and an influencer wannabe. He is a big fan of sports and travel, also.
New Posts
Stay in the know
Get special offers on the latest news from AVADA.