10 Best places to sell jewelry online to make more money
Jewelry, fashion accessories is one of the industries that many people choose to do business with because of its light capital, fast capital turnover, and diversified sources of goods. If you have a large capital source, you can open a store, otherwise trade jewelry and accessories online on social networks, e-commerce floors - effective sales channels in the 4.0 shopping era. Let's learn about the following useful experiences for a successful start-up.
Why you should sell jewelry online
Life is increasingly developing; the beauty needs of people are increasing, especially the beauty needs of women. It can be said, for women, when going out, the most time-consuming step is still makeup, choosing suitable jewelry accessories. If for men, watches are accessories that show class, fashion style, and sophistication. Many jewelry shops have sprung up and trade jewelry with beautiful designs to serve the endless passion of jewelry items of most women to meet women's needs.
More than just simple accessories, jewelry has grown into a market of great potential. These sparkling items range from materials, designs to selling prices, both as gifts and showing the user's style.
One of the advantages of the online jewelry business is that your shipping costs will be comparatively low due to the small jewelry packaging. Moreover, the variety of sizes and forms of jewelry is not to mention since a wide range of beautiful selections is always available. If you do in-store business, you will lose some costs for items such as employees, inventory management. Meanwhile, switch to selling on the marketplace. It will cut these costs to the maximum because all management activities are through categories on exchanges. Thus, if you do not have too much capital but want to start your business with your passion for jewelry, why not hesitate to try an online jewelry business?
So let's see whether starting an online jewelry business is as difficult as everyone thinks or not.
Niches to start selling jewelry online
The standard of living of Vietnamese consumers is higher and higher, the demand for jewelry and fashion accessories is increasing. Watches, glasses, bracelets, belts, purses, and more are indispensable accessories that are not only pure jewelry but also enhance the beauty and class. Therefore, business development of this product line has many development opportunities, there is no need to worry too much about user tastes.
However, jewelry shops and accessories sprouted like "mushrooms after the rain". Especially with the form of online business, anyone can easily post them on their personal accounts, fan pages, or create online stores on e-commerce floors, even create a website. The competition on design, product design, and price requires your shop to have preferential programs or customer care policies to retain customers. Thus you need to identify a niche, or a specialty, which makes your business stand out and distinctive. Here are 3 niches when it comes to starting a jewelry line.
Costume jewelry
Costume jewelry, also known as fashion jewelry, uses cheap materials such as synthetic aluminum, brass, plated, silver-plated, and made to look as if it is expensive. Costume jewelry often includes rich designs, changing with the trends each season.
Coco Chanel was the one who made costume jewelry more popular and made women crave for them. If in the early decades of the 20th century, jewelry was mainly a property of the possessor, with the time and development of the "antimatter" movement, they were "liberated" to express personality, preferences, lifestyle … for everyone.
Many high-end brands produce jewelry models with the label "fashion jewelry" with prices ranging from 100 to 2,000 USD. The variety of prices and designs make up the indisputable advantage of fashion jewelry.
Fine jewelry
Fine jewelry is made out of precious gemstones like gold, pure silver, platinum, or diamond.
If fashion jewelry is easier to buy and equally competitive in design, high-end jewelry never goes out of style. The wearer can coordinate them with many styles on many different occasions, from walking around with friends to big events like weddings or big parties. Just like wine with age, high quality jewelry increases in value over time due to its completely natural and expensive materials.
Handmade jewelry
Unlike other types of jewelry, handmade jewelry is not massively produced by machinery, they are meticulously machined from the hands of skilled craftsmen, so they are often very unique, novel and the number of products on the market is very limited.
With different craftsmen, different jewelry models such as bracelets, necklaces, earrings, rings, and sometimes the same design have their own distinct features.
They use a lot of different materials such as ropes, parachutes, metals, stones, beads, etc., along with their creativity and ingenuity, in the end, creating extremely rich and variable products loved by its very own specific set of differences.
In recent years, the tastes of customers have many changes and changes. Products with individual characteristics and qualities are sought and selected by young people. Many vendors come up with the idea of creating jewelry in the customer's name or customizing it to target these audiences.
Along with that, they focus more on diversifying with searching for modern materials more suitable to the needs of use to increase creativity and functionality for handmade jewelry. So you can easily see jewelry with many different materials from leather wire, steel, copper, plastic beads, ceramic beads, glass beads to more traditional materials such as rope, Braided wire.
However, the most important thing is the high applicability of the product that makes this item popular. Because handmade jewelry is easy to mix with each other as well as suitable for a variety of costumes, from casual clothes, work clothes, outfits and personality outfits. Therefore, many customers do not hesitate to spend time and money to own their own suitable handmade jewelry.
How to choose a suitable place to sell jewelry online
Considering these factors to choose your business website:
Your products – What market do your product types, product line, prices, and designs match? What features and benefits does your product have?
Your location – Where is your location, who are your natural buyers, and how can you reach the most customers?
Your business scale – Are you a one-man show or a mass-producer? What are your budget constraints? How much can you invest in your online operations?
Your social media presence – Do you have a supportive community?
Your web store – Do you have your own branded web store?
After analyzing your business, you can decide which marketplace would be suitable for you to start a jewelry business.
10 Best places to sell jewelry online
Worthy
Worthy is an online used diamond and jewelry auction site. The New York City-based company with two years of age, also operates an R&D facility in Israel.
Worthy guarantees merchandise is sold and paid for, including shipping and authenticating the merchandise to the customer. Once items pass the checkout stage, they are usually placed on an e-commerce website within five days. Worthy then bids them on to shoppers around the world, who buy mainly antiques and retail jewelry, pay the original owners by check, wire transfer, or PayPal, and incur a Fees range from 5% to 20%, depending on the price of the item.
Sotheby's
Sotheby's is a well-known auctioneer and the third oldest in the industry. Sotheby's founder Samuel Baker opened his first auction on March 11, 1744. Since 1983, Sotheby's has been bought by American millionaire A. Alfred Taubman and put it on the stock exchange. 1988. Today, Sotheby's income is about 3 billion dollars a year, with branches in many major cities worldwide. They sell jewelry, art, furniture, and other collectibles.
You can sell your jewelry here if it's worth more than $2000. But Sotheby's is not as fast as other platforms, so you need to wait around 7-14 days for an estimate. The platform doesn't offer such services as free shipping or insurance, but it has many buyers for your business to approach and earn you more money.
Amazon Handmade
Amazon Handmade is a website specializing in selling hand-made goods and competed directly with a similar website that existed before, called Etsy. Amazon Handmade will only sell handmade items, do not accept factory-made items and are available in a variety of categories such as jewelry, home decorations, party decorations, kitchenware, furniture, etc.
Now when it first opened, Amazon Handmade had more than 80,000 products supplied by artisans and craftsmen in more than 60 different countries. These craftsmen can list their items for free on Amazon Handmade, but when they do, they pay Amazon a fee of 12% (Etsy charges 20 cents for every item sold).
When it first opened, Amazon Handmade had more than 80,000 products supplied by artisans and craftsmen in more than 60 different countries. These craftsmen can list their items for free on Amazon Handmade, but when they do, they pay Amazon a fee of 12%.
One big advantage for Amazon is that it has 285 million customer accounts compared to Etsy's 22 million. This means that artisans can reach more users online. Amazon also provides support to sellers. In particular, the transition by Prime service is very popular, not just a simple intermediary.
However, the downside to working with Amazon is the higher share. Etsy charges $ 0.2 per listed product and 3.5 percent of revenue. That means nearly 96.5% of sales go to sellers. Meanwhile, Amazon currently does not charge listing fees, but takes 12% of revenue for all utilities, from payments and marketing to protection against fraud.
Etsy
Etsy is an online shopping platform like eBay or Amazon that brings together a community of online buyers and sellers. What distinguishes Etsy from the two names is that it focuses on handmade crafts or antiques. Products sold on Etsy are also quite diverse, mainly crafts, jewelry, art, household goods, paper goods and even food. Another interesting feature of Etsy is that it allows you to sell items as digital files for buyers to pay for and download. These items include stickers, prints, planners or other printed materials. Also note, when selling on Etsy, with classic catalog, it must guarantee the age of 20 years or more. The products on the list are also extremely diverse, it can be clothes, jewelry, home appliances, photos…
The first benefit that Etsy brings to the seller is lower selling costs and easier to accept payments than eBay. Overall, the cost of selling on Etsy is low on eBay, bringing many benefits to the seller regarding the cost spent. Besides, Etsy supports a lot of different payment methods for both users and sellers. As a result, sellers can withdraw money quickly and easily, unlike eBay, where sellers can only withdraw money via PayPal, not to mention its fees are also relatively high.
Etsy is an online buying and selling platform specializing in handmade goods, so Etsy has chosen small shipping and receiving units to cooperate with. The benefit of this is to minimize transportation costs. To make it easy to understand, when comparing Etsy with other platforms like eBay or Amazon, the two names selling a lot of different items, leading to their shipping costs will also be higher if compared to their shipping partners' small clothes like Etsy.
When a merchant posts a product on Etsy, the platform by default uses Google product listing ads. This advertising is done completely free by Etsy; the seller does not need to spend any advertising costs. To make it easy to understand, when a customer buys a search for "handmade bracelets" on Google, Etsy will automatically turn on ads and point to handmade bracelets that you sell. In addition, Etsy also provides advertising services for sellers if there is a need to drive higher revenue. Etsy's advertising service package will add keyword advertising, display advertising, and related product advertising.
Not everyone has the programming or technical knowledge to create a professional sales website. When selling on Etsy, sellers have access to a store of important information such as store views, leads, web traffic, visitor's country location, etc., and outstanding advantages of Etsy compared to other platforms. Etsy provides sellers with a variety of tools and utilities to help increase sales. You can create your offers like coupons, buy multiple discounts, or various promotional tools. Not only that, but Etsy also allows sellers to send emails to former customers who have already made a purchase soliciting buyback. All these Etsy add-ons are freely available to the seller.
As of October 2019, Etsy has eliminated the cost of opening a booth for sellers. Therefore, the cost of selling on Etsy that the seller should be concerned about is the posting fee and transaction fee. Inside:
Posting fee: 0.2 $/approved post
Transaction fee (charged after someone buys your product): 5% of the value of the product
Payment processing fee: 3% of product value + 0.25 $
Example: You sell a handmade bracelet for $ 10 and post a total of 5 items approved on Etsy. The cost you'll pay for Etsy will be:
Posting fee: 5 * 0.2 $ = 1 $
Transaction fee: 5% * 10 $ = 0.5 $
Payment processing fee: 3% * 10 $ + 0.25 $ = 0.3 $ + 0.25 $ = 0.55 $
In addition, you will still need to pay for additional Etsy off-floor costs such as shipping and packaging materials. If this level of cost is in line with the benefits that Etsy brings to the seller, the fee is indeed very friendly. That is not to mention, Etsy is considered as the largest e-commerce platform in the world today for handmade crafts. If you specialize in selling this item, your percentage of sales on Etsy will be very high.
Walmart
Walmart is a leading retail group in the world today was founded in 1962 in Bentonville, Arkansas, USA by Sam Watson. Walmart has become America's largest grocery retailer, with about 20% of its consumer and grocery sales. In addition, it is also the largest toy selling company in the United States with about 45% of toy sales. Not confined to the US's narrow scope, Wal-Mart always seeks to expand its market to many other countries around the world and has achieved quite impressive achievements.
Walmart has formed a retail empire in many countries such as Japan, Mexico, South Africa, China, India, Germany, UK … As of 2011, Walmart has more than 10,000 retail stores worldwide. Walmart is having a turnover of approximately $ 500 billion annually and becoming the largest corporation in the world, outperforming the second largest retailer in the world, Carrefour of France.
Nobody thought Walmart could be successful from its inception. However, with the motto of providing customers with a wide range of quality goods at reasonable prices, Walmart has changed the world's retail market and will continue to make great changes to services in the future.
In 2000, Walmart launched walmart.com to serve the online shopping needs of customers. This has made Walmart purchases simpler and easier than ever.
You can find every item, every product you need at Walmart with excellent quality and much cheaper prices than other stores. The reason why Walmart has its current position is thanks to its special preferential policy for customers. Sam Watson has made a difference for its chain stores by serving customers unconditionally, friendly, helping customers is the difference.
One way for Wal-Mart to have favorable prices for customers is to eliminate the duty of sellers who represent manufacturers, that is, to buy directly and without the need for a third party. This move has helped Wal-Mart save 6% of the costs "not worth it".
Ebay
EBay is an online shopping site known for auctions for its consumers. This e-commerce platform is also extremely popular for merchants selling on ebay and wholesaling on ebay, and eBay is available in many different countries. However, you can search for products available in the local area by entering the zip code. In addition, you can search for products available nationally or internationally.
The way of selling on eBay is similar to a regular e-commerce platform. The seller will post a list of products for sale on their personal account, when a customer makes a purchase, you will ship it to them and eBay will be the one paying for the item for you. In short, that sales process involves the following steps:
Selling products
Invite buyers to bid
The highest bidder will win and obtain the desired item
You ship goods to that person and receive money from eBay. So if you want to sell on eBay, you also need to learn a bit about this exchange.
Basically, eBay is similar to Shopee, not too complicated in the registration process like Amazon when it comes to paperwork and procedures. Anyone can open a shop and sell it on eBay, and of course, it's completely free.
What makes eBay's brand is that instead of selling at a fixed price, buyers have to bid with each other. Whoever pays the highest price will be able to buy the item. As a result, items sold on eBay and sold by the seller as Bidding are often unique, special, "rarely hard to find" or limited in quantity. If not, the other items will be selected by the seller as Buy Now Price or Reserve Price.
Anyone can open an eBay account for free. You can choose to sell and buy products on this platform with ease. Once you have a merchant account, you'll need to pay the fees associated with that account - listing fees, for example. Costs vary according to the price you sold the product for and how long it was during the auction. You can buy and sell almost anything here - millions of transactions made every day. The real attraction for eBay buyers and sellers is the site's purely capitalistic nature. An eBay item of value is paid for its full value.
This means sellers can bid very high on highly sought-after items - like collectibles, discontinued items, vintage items, unusual merchandise. This has made eBay a suitable place for collectors who are languishing in search of items that will never appear in their locality. Collectors have flocked to eBay to select items.
Thanks to the growth, eBay has developed advanced search engines, the site's user-friendly notification system and the ability to avoid fraudulent transactions, creating a trading ecosystem.
Zibbet
Although Zibbet has been in operation for three years, it is still small compared to its competitors, with around 145,000 items for sale. The site is based in Australia, but most of the people selling on the site appear to be American, and the products on sale are denominated in US currency. All payments are currently processed through PayPal, but Zibbet says many other payment systems are coming to use soon.
The reason we refer to Zibbet again in this article is due to its cost factor. If you are a small retailer, you will not have to pay registration fees or commissions for selling out on all your products. In fact, from 50 items topping down, you will be exempted from these fees on Zibbet. Of course, besides that you can still choose from another upgrade fee: $ 9.95 per month or $ 79 per year. With this fee you can get bigger deals such as: unlimited inventory, customized product layout, and advanced sales feature.
The item listings can take many forms for the merchant options, including a large, easily identifiable introductory banner on the page. Vendors who want their products to make a big impression and sell them at the best price should take the time to learn more about Zibbet.
Bonanza
If your merchandise is in the high end of the market, Bonanza could be a good choice. Bonanza mainly focuses on high-end fashion and clothing brands. Based in the US, Bonanza currently has only 25,000 registered businesses. But with just 4 million items, it makes up a third of Etsy's size. While that means your store can have a lot of problems, that's good news for shoppers; the more templates you have, the longer it will keep customers from visiting the web. Just like in reality, when shopping, no one wants to enter a store with only a few clothing styles and doesn't have many options.
Luckily the support for forms of payment is rich and flexible, and there are no booth registration fees, but it charges a 3.5% commission when it sells out like Etsy. One unique difference of Bonanza is the Store Sorting service - a service that, when you sign up for use, Bonanza takes on the most complicated tasks, like creating a list of groups of goods, adding data about color, brand as well as information about the group's materials …
Bonanza also automatically marks and enhances the product photos you want to post. This service costs 5.9% of the $ 500 of your first sale, and 1.5% of the next time (this cost represents the commission for the sale). This is a good service for salespeople who want time to focus on products and less time to take care of their booth.
Each booth on Bonanza has a built-in chat window frame, which is provided free of charge at the site as announced by the supplier. According to the management company, a version for mobile phones is also being implemented on this site, in order to provide customers with optimal transaction convenience.
In terms of being a website, Bonanza looks pretty nice and professional. The part of the clothing selection system is quite outstanding. In the future, if the site continues to grow, it could become an attractive option for craftsmen.
DaWanda
Despite being headquartered in Germany, DaWanda is currently rising to become the second most popular website in the world to buy and sell handmade goods. DaWanda is registered by 130,000 merchants, while Etsy is 875,000. And while the number of DaWanda shoppers certainly comes from all over the world, you must keep in mind that the par value is denominated in Euros - not Dollars, even in the case of buyers, and the sellers are all American.
DaWanda does not charge any booth registration fees - although the management company says these may be replenished within this year. However, when you sell out, the commission percentage is 5%, much higher than the 3.5% of Etsy.
As Europe's largest online marketplace for handicrafts, DaWanda is a growing and knowledgeable company with extensive expertise in the complex areas of legal, tax, and business relationships within the eurozone. That might not matter if you just want to sell a baby bib to moms in the Midwest, but if you're a craftsman with a further perspective, want to go even higher then this is one of the factors to focus on.
iCraftGifts
Having a small headquarters in Canada, Icraft has 2,300 booth registrars and 30,000 items, but this is just a rounded number for the site, which doesn't accurately reflect this website's actual performance. There is also a limitation at ICraft; that is, the items for sale on the site are listed at US dollar denominations, sometimes with Canadian dollar denominations, depending on the seller's geographic location. And most sellers do not accept cross-border shipments. There is almost no way for a buyer to avoid having to inspect each product one by one to see if he can buy it.
Registration fee on ICraft for merchants is usually around 25 USD. There are no other fees or commissions for selling out.
Unlike most other websites, ICraft focuses primarily on handcrafted items. ICraft does not allow the sale of second-hand goods, food, or the supply of crafting products. Agents are also not allowed to operate on all categories of the site. ICraft checks all items for quality and uniqueness, making sure to exclude mass-produced items.
ICraft is actually a small-scale site, but salespeople - especially Canadians - appreciate this attractive option very much.
Some advice to sell jewelry online successfully
Research market and customer needs
When trading any product, we always need to learn about the advantages and disadvantages of trading that item. We have to calculate what we will get and what potential risks we may face if we start a business. From there, we have the motivation and the most thoughtful and complete preparation of everything necessary to minimize the downsides and risks that may occur in the business process.
For the jewelry business, there are two things that you should take advantage of if you want your business to be effective and successful.
The first is that you can serve all types of customers from the old to the young regardless of male or female. Because men also have a need to use jewelry to create accents for their costumes or they can buy them for their beloved women.

Secondly, jewelry items have many different sources of products; you can freely choose reputable sources and items with beautiful designs suitable for the fashion trend at that moment. By doing so, your online jewelry business can attract consumers' attention to new jewelry products and designs.
Online jewelry business needs a unique and qualified source of products
With jewelry, you can choose from units, craft workshops, and crafted factories to import their existing products for business, or you can also find your own production facilities and place orders on demand. Often, with separate orders and the quantity of products is not much, you will have to accept the higher price.
As mentioned above, if you want your brand to attract customers, besides good quality, the design is extremely important.
Spend time researching the market where you plan to run your jewelry online business (rural, mountainous, or urban), the needs, consumer trends of the target audience you choose, and the products your competitors offer. This will help a lot in selecting models, designing products to suit customers.
Besides, you also need to be knowledgeable and learn a lot about jewelry trends in some foreign markets to anticipate and design new products separately, creating competition with other brands.
Build dedicated and professional customer care services
Packaging: With jewelry products, you definitely have to invest in the form of boxes and bags. Partly because the product is often bought for donation, and the other part is because of the appearance of the box and the bag that enhances the value of the product.
You can choose from a square, round, rectangular box with different materials such as paper, wood, metal, and shell. The most popular today are square or rectangular boxes made of paper. It is advisable to print your brand name on the box and highlight it.
Designing boxes and bags according to modern trends or a little something handmade, nostalgic … depends on your brand positioning.
Warranty card: To build trust with your customers, with products like these you need a paper commitment of product quality.
In addition, there should also be care regimes such as silver light support,…
Deals, discounts, loyalty cards: This is one of the effective policies and can motivate consumers to return to your brand and to be loyal to the brand if the product quality is good, the design is nice and up to date.
You can offer promotions and discounts at such events like International Women's Day (March 8),Valentine's Day, Christmas, or customer's birthday.
The loyalty card for customers who buy a lot is also a very good way that many fashion and beverage brands have used and been successful. However, with jewelry, not many units apply. You can also be a pioneer and ready to refresh.
Online jewelry business should promote marketing
In the end, the most difficult problem still lies in the communication and promotion stage. Besides a good product - service, investing in advertising is also a must.
Build a sales page with quality content, beautiful images. That should be the photo you take with your logo attached instead of using images online.
You should also invest in running ads to get more orders if you run an online jewelry business on Facebook, Instagram or put your products on e-commerce sites like Shopee, Lazada,…
Common questions about selling jewelry online
What is the best way to sell jewelry?
Answer: I personally think online is the best way here. Since you can approach a much larger number of customers when you sell them on multiple online platforms. Moreover, it also helps you reduce additional costs like shipping cost, packaging cost, etc. Online jewelry business is definitely a great start for anyone with only a small budget.
Is it worth it to sell my jewelry?
Answer: It is definitely worthy. Gold prices have been pretty high in recent months. And especially, if selling on such a website like Worthy.com, you will receive such a lot of good deals. With the money you get from selling your jewelry, you can have many more experiences or purchase another one, which also brings value to you.
Which is the best online jewelry buyer?
Answer: Among 10 places to sell jewelry online I mentioned above, Worthy.com stands out for its unique platform. Worthy's auction platform helps increase the probabilities of reaching qualified buyers and improving your product's value. Moreover, Worthy's services truly impress customers globally.
Conclusion
Jewelry is a thriving category due to its growing demand and its diverse application. So when combined with the online platform, it will become a thriving business. And some of the guides above may help you consider and prepare before actually starting your own business.
New Posts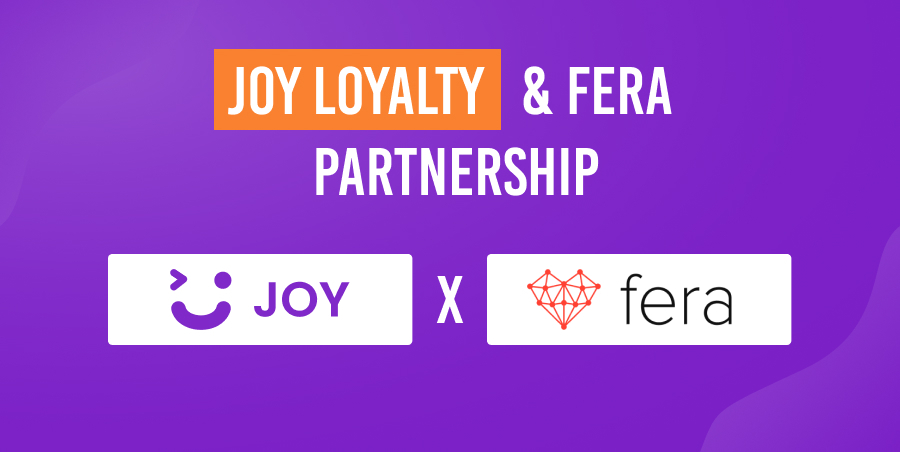 Subscribe
Stay in the know
Get special offers on the latest news from AVADA.
40k
subscribers has been joined!
Earn $10 in reward now!