The 25 Best Marketing Tools that you should know!
Marketing is hard, even if you have acquired decent marketing expertise. It doesn't seem that bad when you're running a single Google Advertising campaign, but if you're running ten of those, a couple on Facebook, have a content plan, and try to manage email campaigns, it's easy to feel like you're drowning. Just imagine scaling that now. This is where the marketing tools come in.
There are so many different tools out there that when you need them. We now have access to everything from in-depth research to marketing automation and resources that can assist you with your content creation. There are a number of different tools out there, so it can be frustrating to know where to start. In this post, we're going to look at the best marketing tools in different aspects for any needs you may have.
Analytics & Reporting Tools
Analytics and reporting tools should be important to every marketer, because you need to know exactly what your campaigns are focused on and why. In this section, we're going to take a look at a few analytical tools, but remember that more advanced tools that also include analytics (such as social media or email analytics) are likely to be found in other aspects covered in this article, so don't forget to check them out too.
Google Analytics
Google Analytics is the very first thing you need to set up when you develop your website. It can provide useful information about customer behavior on your website, where traffic is coming from, what they're viewing, etc.
Facebook Insights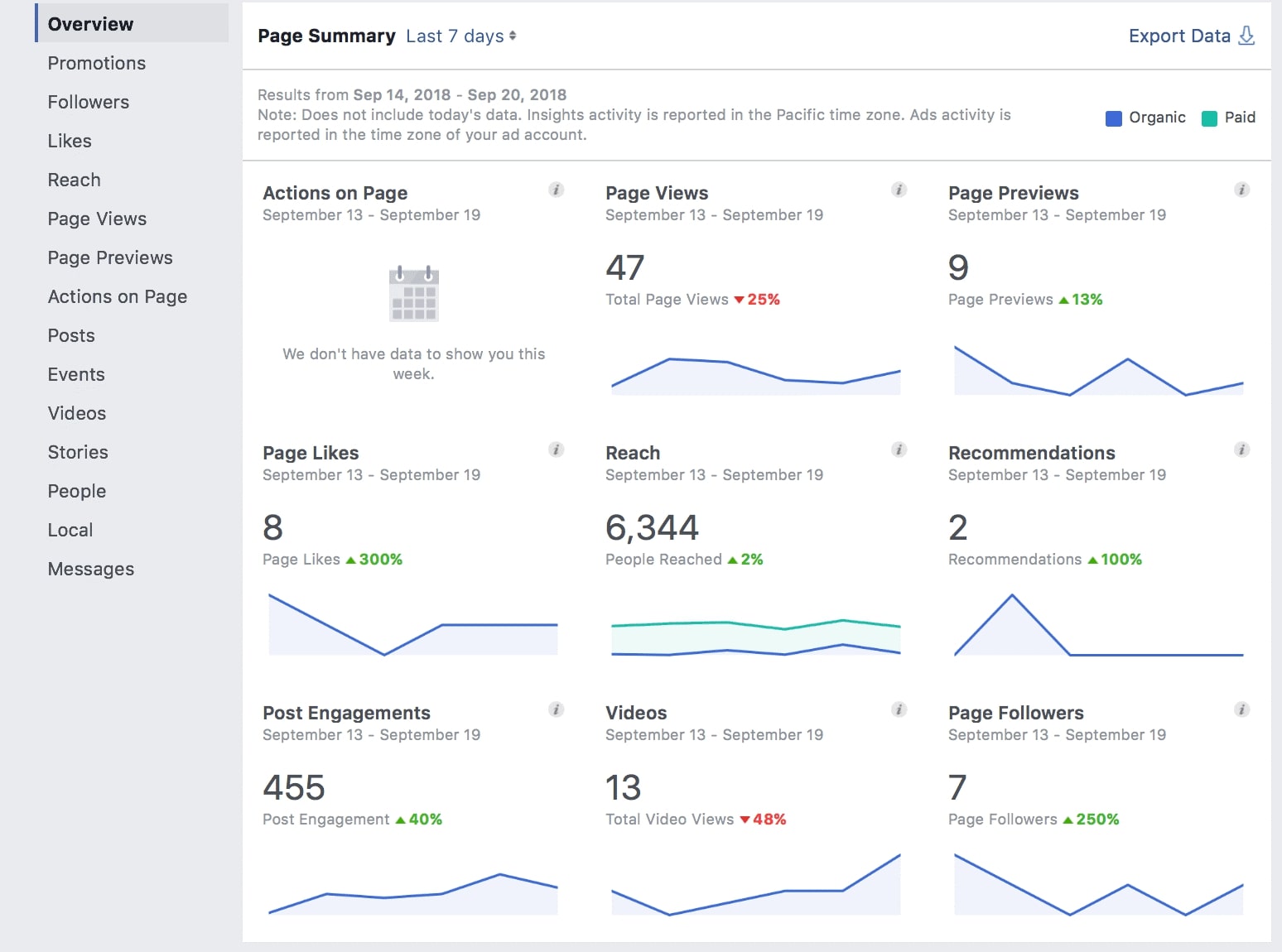 Facebook Insights is a native Facebook analytics tool that will give you an amazing insight into your on-platform behavior and how it impacts your overall marketing objectives. You will also get accurate stats on how you're doing relative to your competition and take a look at what content is performing well so that you can apply that expertise to your overall campaigns.
Snaplytics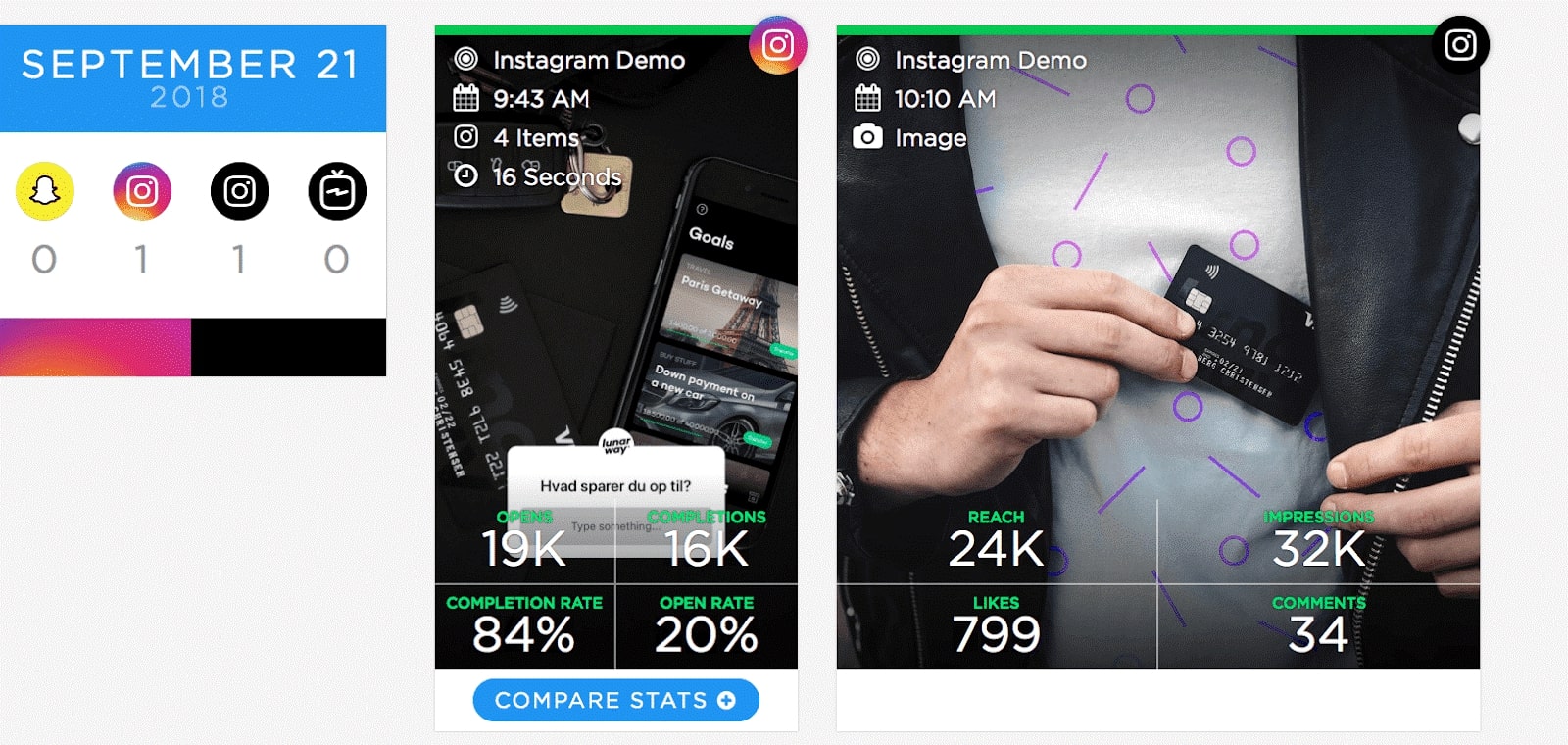 Snaplytics Snaplytics is a third-party analytics tool that gives you the very best data on Snapchat marketing and Instagram Story performance. The analytics they offer easily are more useful than the native analytics of the two platforms put together, and the data stays much, much longer than on the native platforms.
Magento 2 Google tag manager
A Google Tag Manager is a fantastic tool for using the Magento platform. Data can be measured quickly and conveniently using the Magento 2 Google Tag Manager plugin. Complex source codes are no longer used; only straightforward tag modification procedures remain. Website tagging, Google Analytics Advanced Ecommerce, Google Adwords Conversion Tracking, and Facebook Pixel are all components of a well-integrated solution.
Email Marketing Tools
Email marketing should be a go-to for most businesses. These tools will help.
AVADA Email Marketing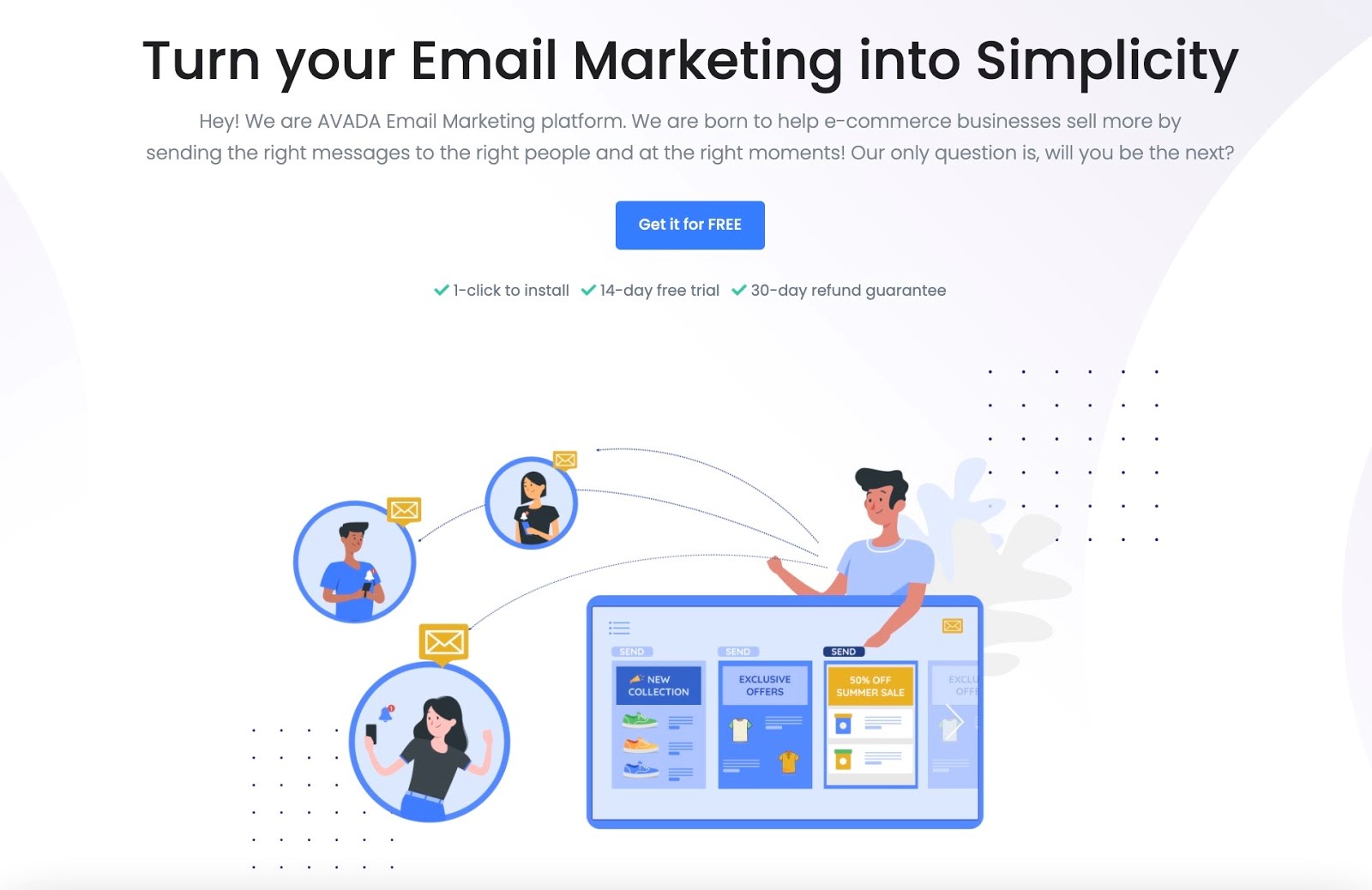 AVADA Email Marketing is an email marketing solution with tons of email templates (all mobile-optimized), comprehensive analytics and email collection tools that you can embed on your online store. This app provides lots of functions that can help you run successful email marketing campaigns, including:
Abandoned Cart Email / Abandoned Cart Recovery
New Subscriber welcome emails
Cross-sell, Upsell Emails
Customer segmentation
Workflow splits
Drag and drop Email Editor
Ready-to-use email templates
Newsletter Popup, Spin to Win
Reports
Auto-sync customers data
Bananatag

Bananatag Bananatag has some of the best email and analytics tools out there. If you need to know exactly when your subscribers open your emails, how they interact with them, and more. This is the tool you need to have.
Social Media Marketing Tools
Social media marketing can be daunting to keep up with, so let's take a look at some resources that can boost the results you're getting.. Social Media Management Software There are a few pretty big names in social media management and publishing apps, and they all have similar features. They allow you to develop, schedule and publish content across multiple social media platforms from just one platform. Detailed analytics are also included and all feature social listening and inbox management tools.
Hashtagify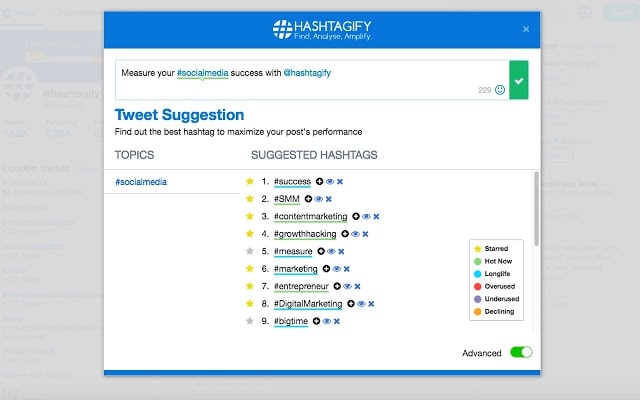 Hashtagify is the ultimate hashtag research tool. Enter a potential hashtag to see all possible related words that could perform well, along with the current and past success of that phrase in different demographics. This should help you discover and find the best-performing hashtags for both Twitter and Instagram.
ShortStack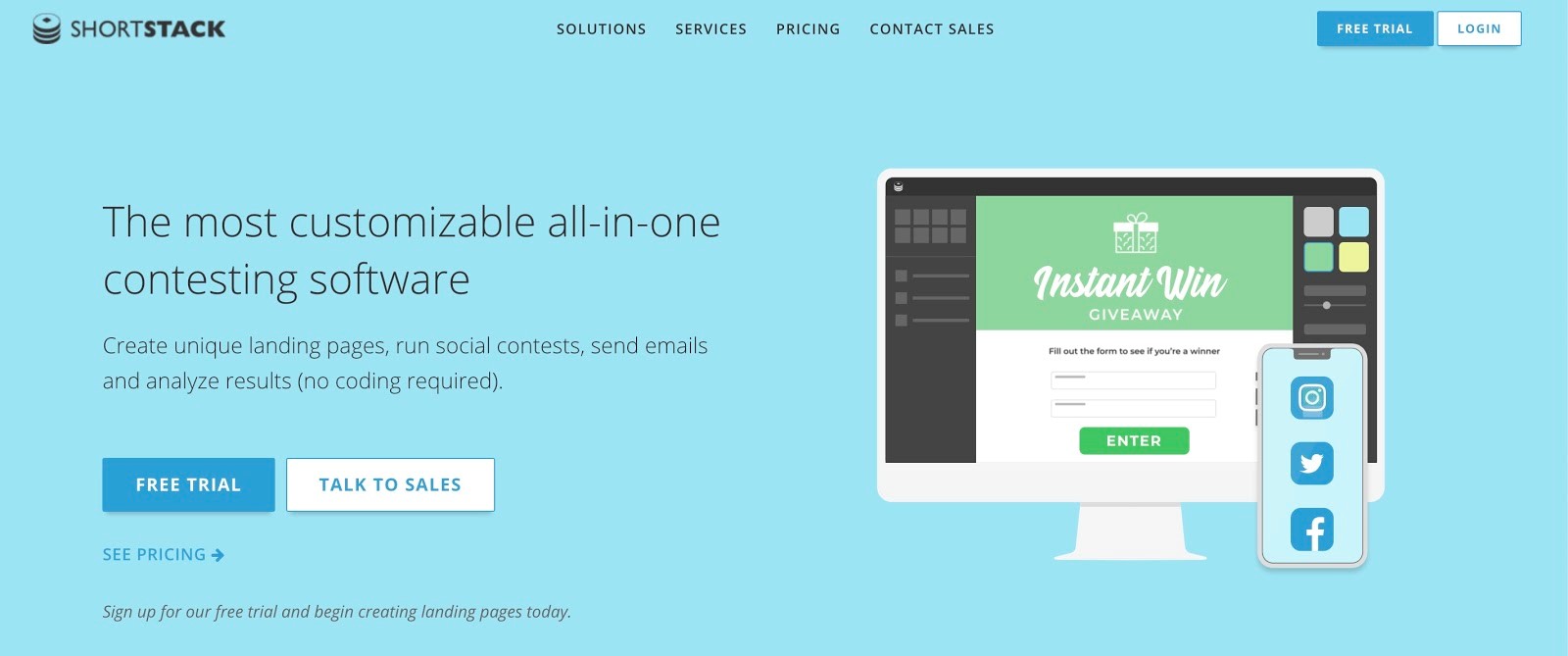 ShortStack is a great choice for social media contests. It has a range of contest templates for everything from Instagram photo contests to Pin It Win Pinterest contests. They provide real-time analytics, and you can set automatic entry terms.
Automation Tools
Automation software will take away some of those tiring, exhausting marketing activities from your hands so that you can concentrate your energy where it is most required.
Marketo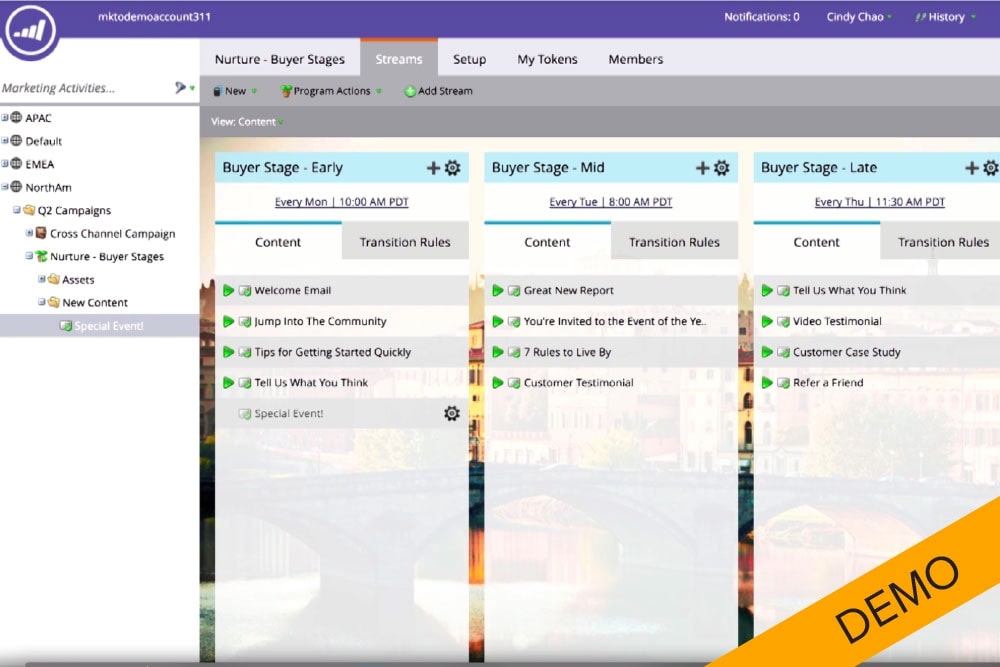 Marketo is a major player in marketing automation and has been developed to help streamline and automate marketing activities. Think about high-performance auto-responders, lead management, customer lifecycle management, analytics, and more.
Facebook Dynamic Ads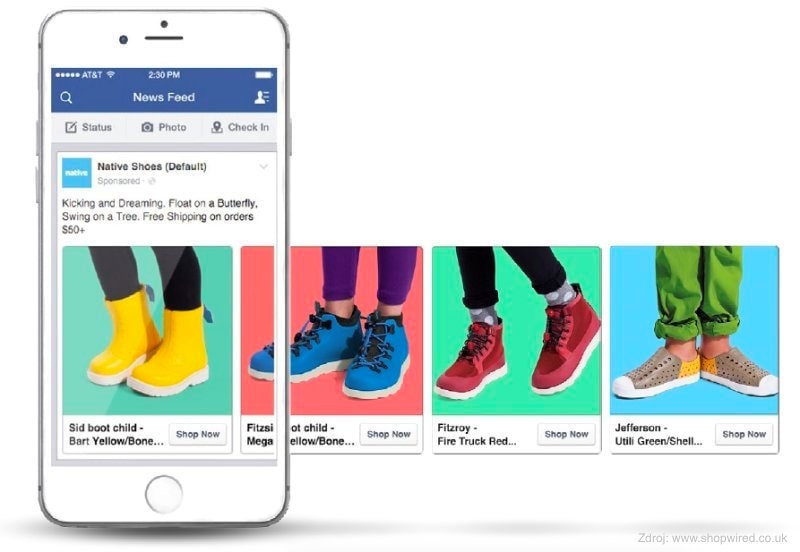 This one is not technically a tool, but it could be such a major asset for companies. Facebook's Dynamic Advertising lets you automate your ad campaigns. For example, you can automatically display ad campaigns for specific goods or services to users who have recently purchased them. You just need to upload a product catalog, create a template for your ads, set up your pixel, and you're good to go.
IFTTT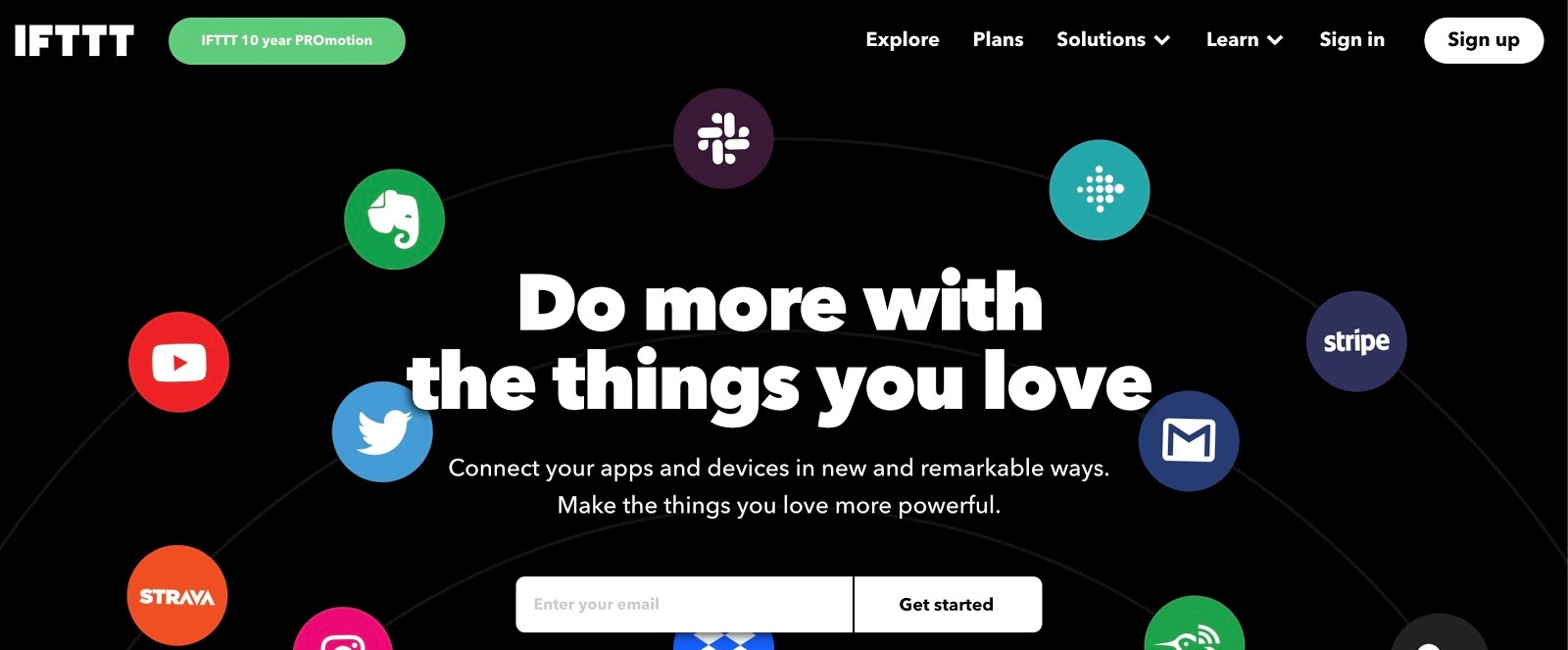 IFTTT is a free tool and can be used for personal and professional purposes. For marketing, this tool can take care of tasks such as automatically posting to social media when your blog posts go live, or getting updates about your affiliate marketing opportunities. There are a lot of different "recipes," and all you have to do is look for them.
PPC & Keywords Tools
Pay-per-click (PPC) marketing is a central component of many company marketing campaigns and can be extremely difficult to do well. These tools will help with keyword analysis and the overall implementation of the PPC campaign.
SEMrush Keywords Magic Tool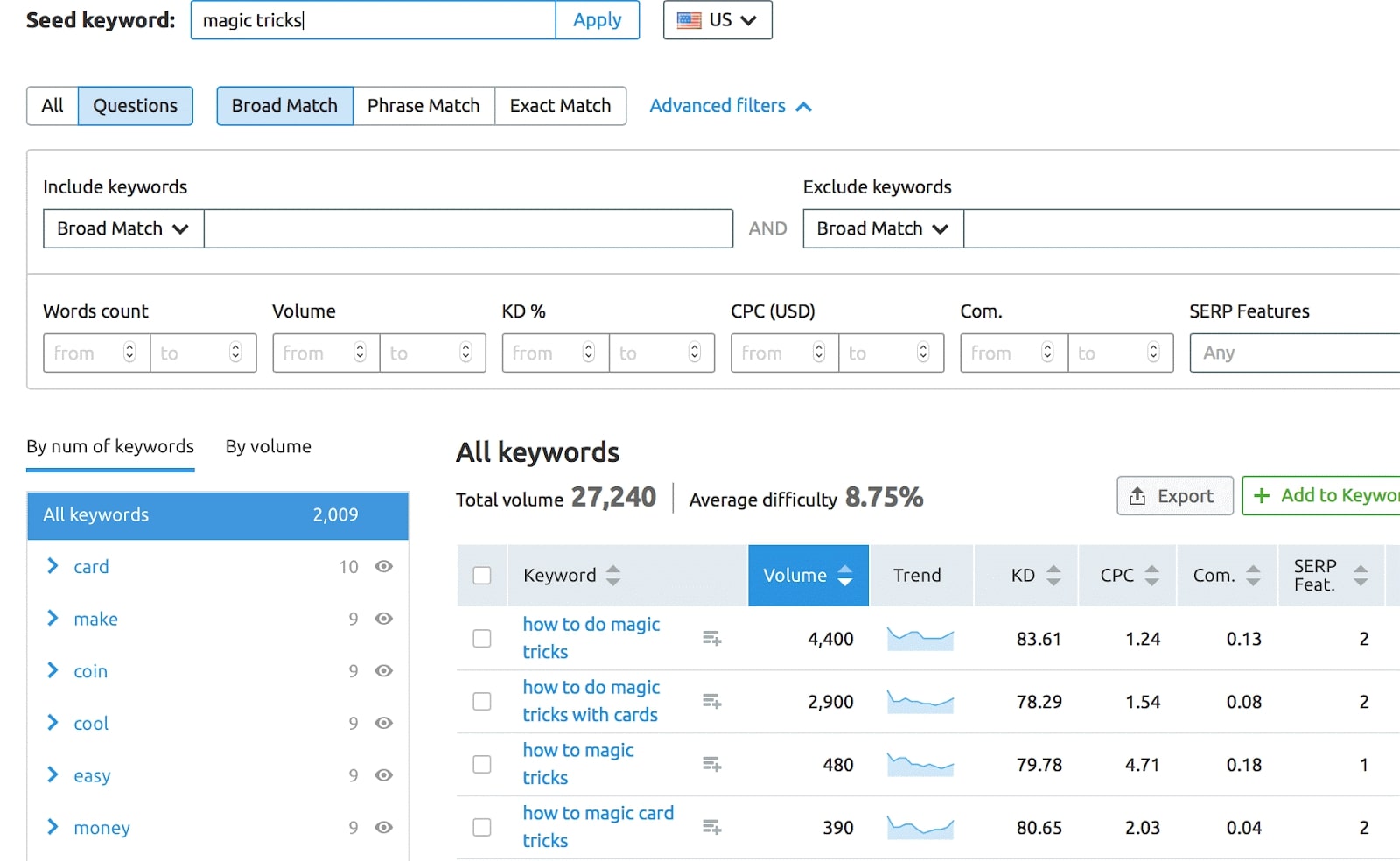 SEMrush has a lot of great marketing features, and its Keywords Magic Tool is a big advantage for both organic and PPC keyword analysis. You can check for exact matching, phrase matching, large matching, and question-based keywords to better fit the campaigns you're searching for. The results will provide suggestions for keywords, along with showing you the search volume, the CPC and the possible competition for each.
Google Keyword Planner

It's not a big surprise that Google's own keyword tool is a good assistance for PPC and organic analysis. The tool is free, and you can easily see keyword recommendations matching your search, along with the search volume, the level of competition, and the range of what you can expect to pay per bid.
AdEspresso

AdEspresso provides the development and management software of Facebook Advertising and Google Ads. You can build advertisements from inside their dashboard, and use their tools to more easily test large quantities of content and automate your campaigns. Do you just want to run engagement posts on any post that gets a certain amount of commitment organically? Yeah, you should do that. Their software also provides detailed advice about how to develop the campaigns in real time.
Content Marketing Tools
Content marketing is an incredibly powerful marketing strategy, but it's also a highly time consuming strategy, even though you're not writing the content. These tools will help you see the actual effects of your content and make it more effective.
SEMrush Backlink Tool & Writing Assistant
There are two SEMrush resources that I suggest to use specifically for content marketing purposes. Backlinking is an important part of any content marketing strategy, since it helps create your site authority, brings visitors to you, and means that your content is interesting enough other sites are willing to connect to it. SEMrush's backlink tool will show you all the backlinks your content receives so that you can measure your success here.
SEMrush's SEO Writing Assistant tool is also powerful. It will determine how well your content follows SEO's best practices and make suggestions to improve actual writing. This tool will also show you other related material that works well so that you can have an understanding of what you're up against and how to stand out.
Hemingway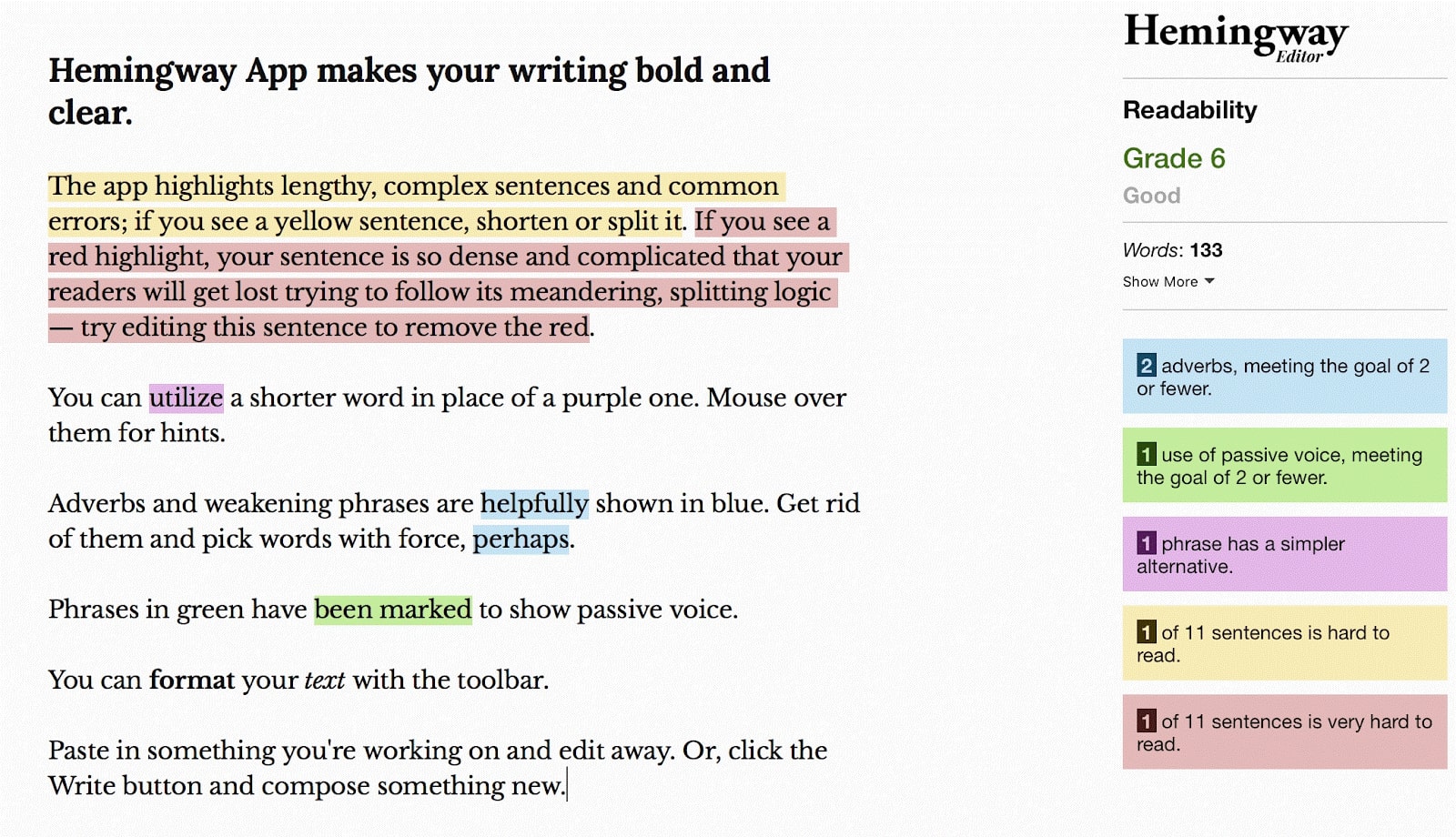 The Hemingway Editor is a free app that automatically evaluates the text itself and enhances your writing. It will show you your readability score (hint: lower is better) and make suggestions as to what to edit in your file. Not only do they point out grammatical mistakes, but they can also help you clarify the text with detailed advice.
Snappa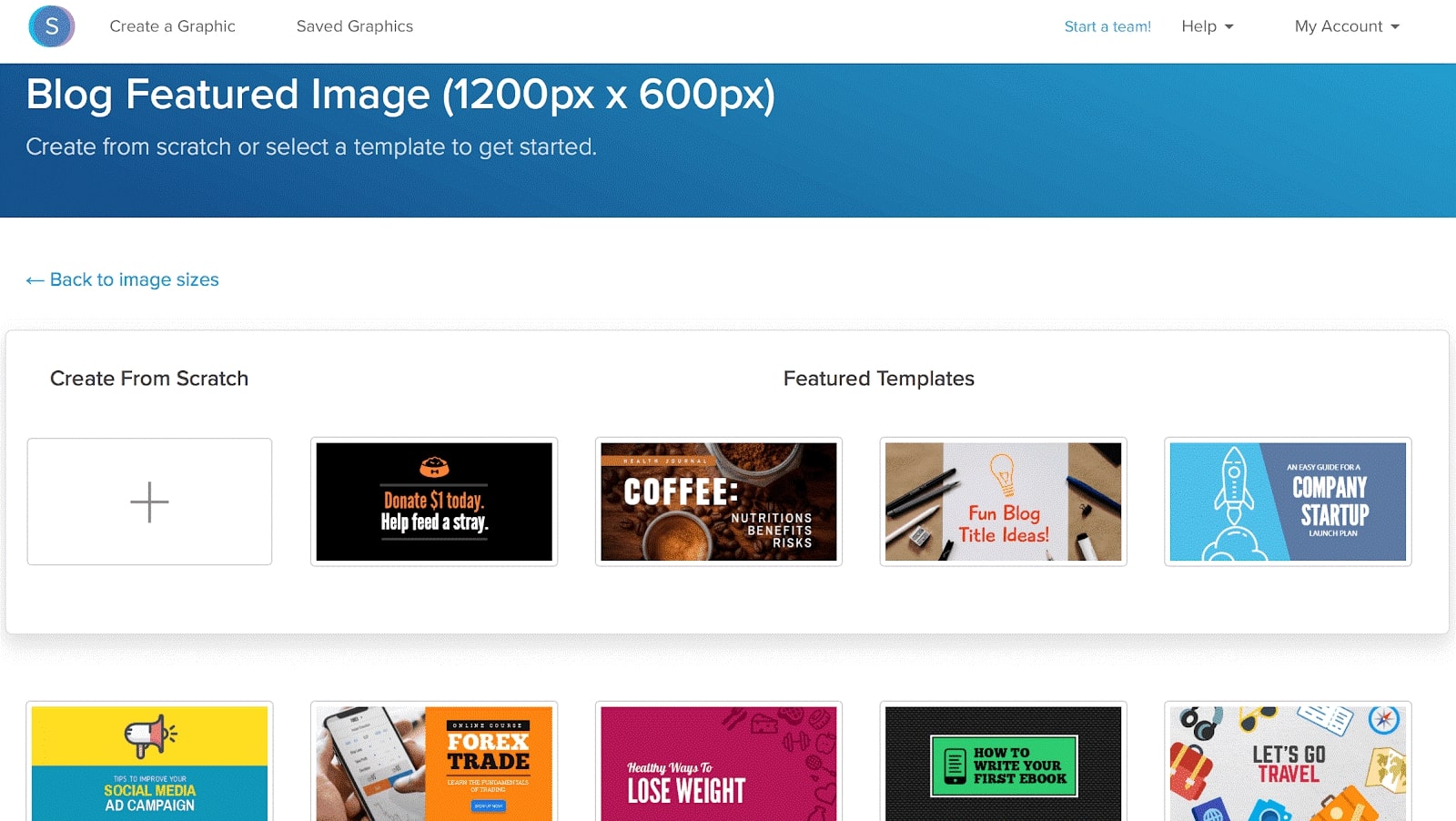 There's a lot of graphic design software out there, but Snappa is my personal favorite. It's drag-and-drop design tools are simple to use, and they have hundreds of customizable models that have been created for particular purposes, such as featured images or WordPress images. It's affordable, and there's almost no learning curve at all.
BuzzSumo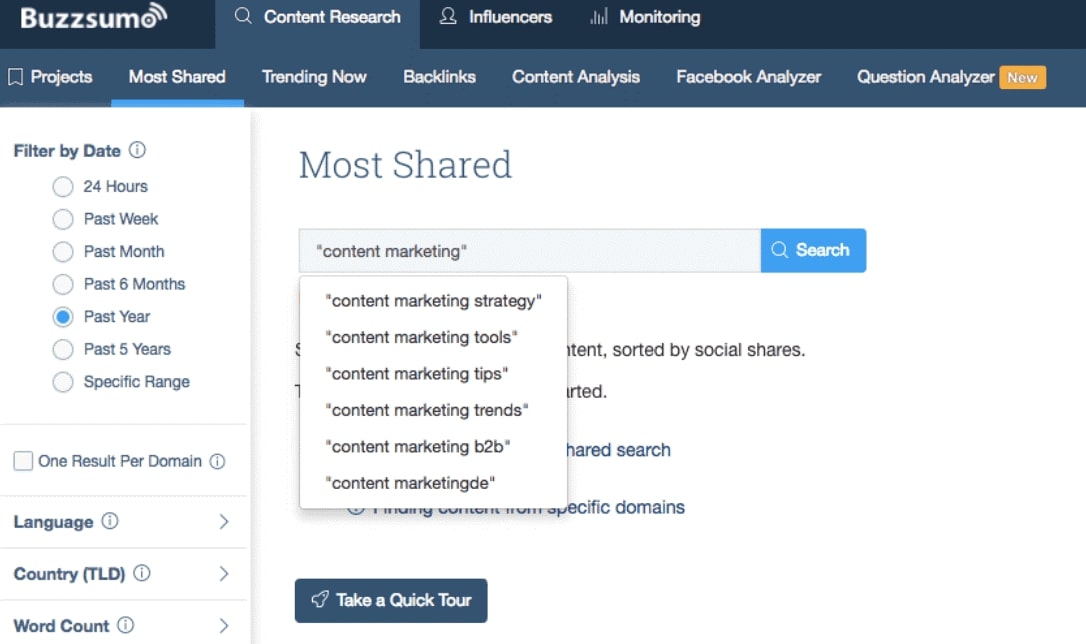 BuzzSumo can be the best and most full content marketing platform out there. They have a range of amazing tools, including backlink monitoring, content analysis, research tools that show you the most discussed content on a given topic in various time frames and more. If you want to know the average share of the content topic, form, and more, this is the tool for you.
Paraphraser
Paraphraser is an AI-based paraphrasing tool that efficiently paraphrases your marketing content in an effective way. This content marketing tool enhances your text's readability by changing its sentence structure. Not only it improves the readability of your marketing content, but it also provides suggestions for specific words for vocabulary enhancement. If you want to get different and unique versions of your content for marketing, this is the freemium tool for you.
Website & SEO Tools
There are several tools that you can use to evaluate the performance of your website. These are the ones I recommend.
SEMrush Suite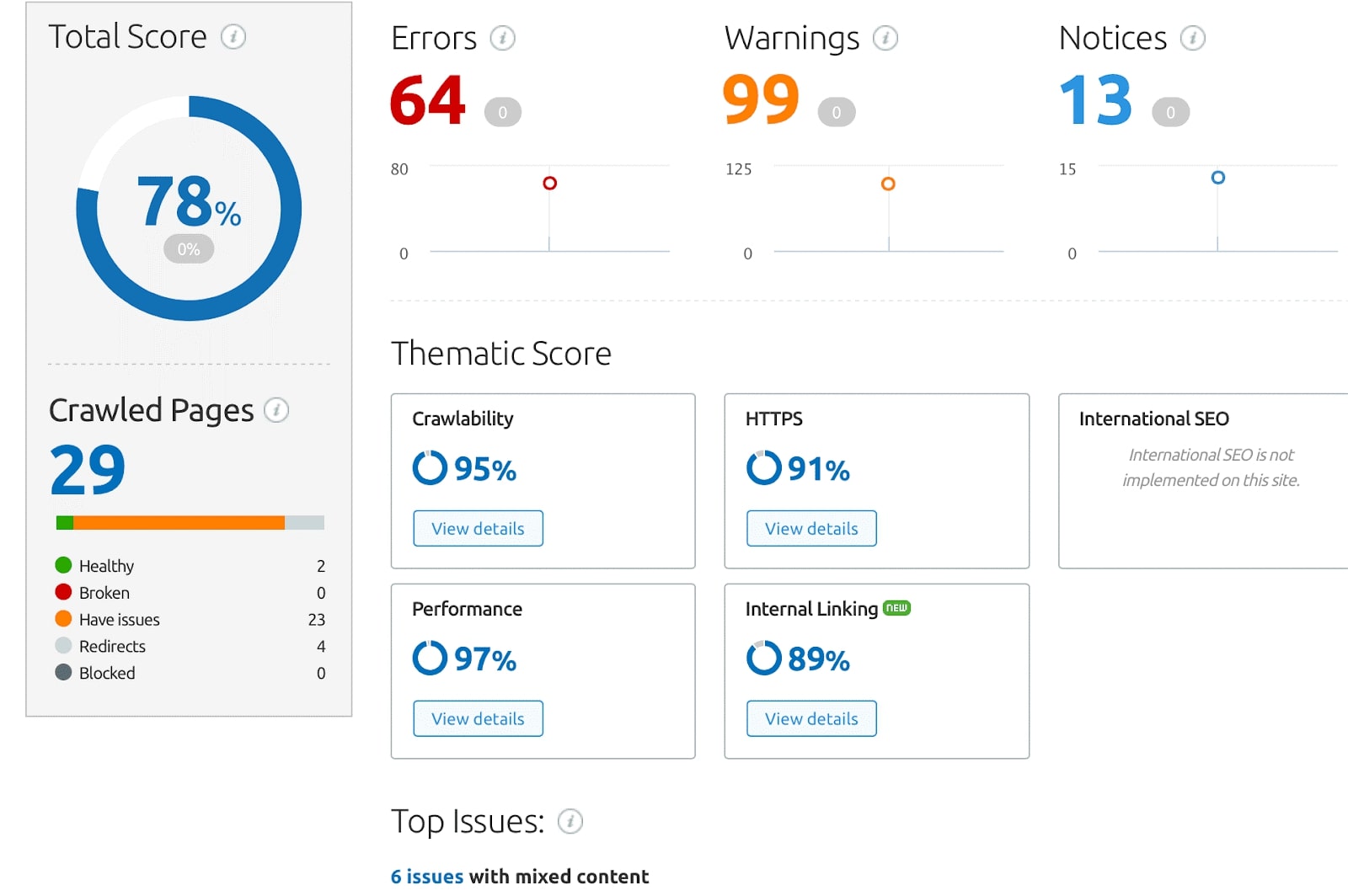 SEMrush showed up a lot in this article, but their suite of tools achieves a great balance between affordable, user-friendly and comprehensive. Features that are especially helpful to the website and SEO analysis include:
Moz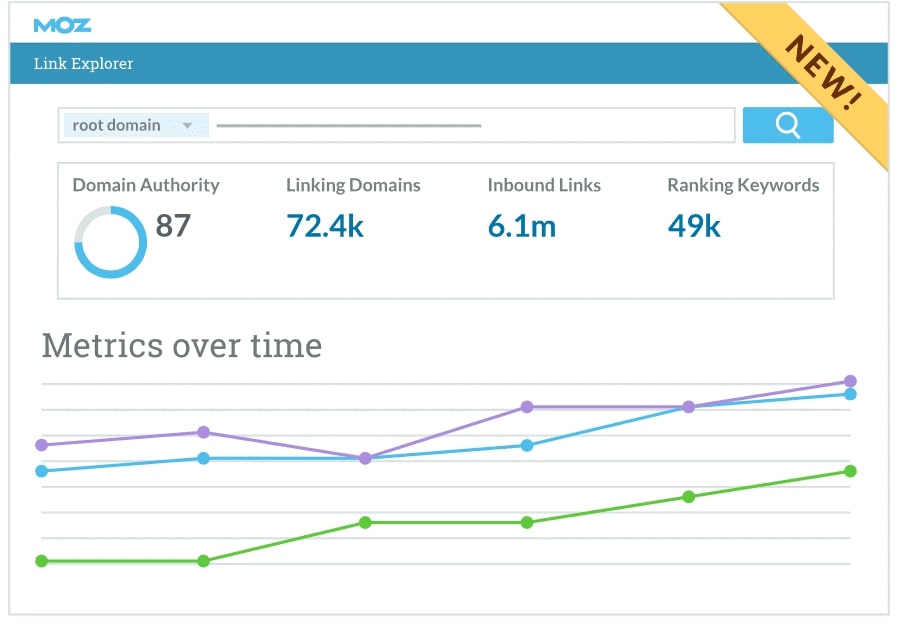 Moz is an excellent SEO app that has a range of different tools and features to help you improve the ranking of your site. Moz Local is tailored to local businesses and lets them improve and build business listings for their target audiences. This is a good place to start with for smaller businesses struggling in this field.
Moz Pro can support all businesses by providing valuable SEO information, such as rankings, site audits, and reporting on where to make improvements. It's a lot like SEMrush, but with a different gui and domain authority monitoring included.
Pingdom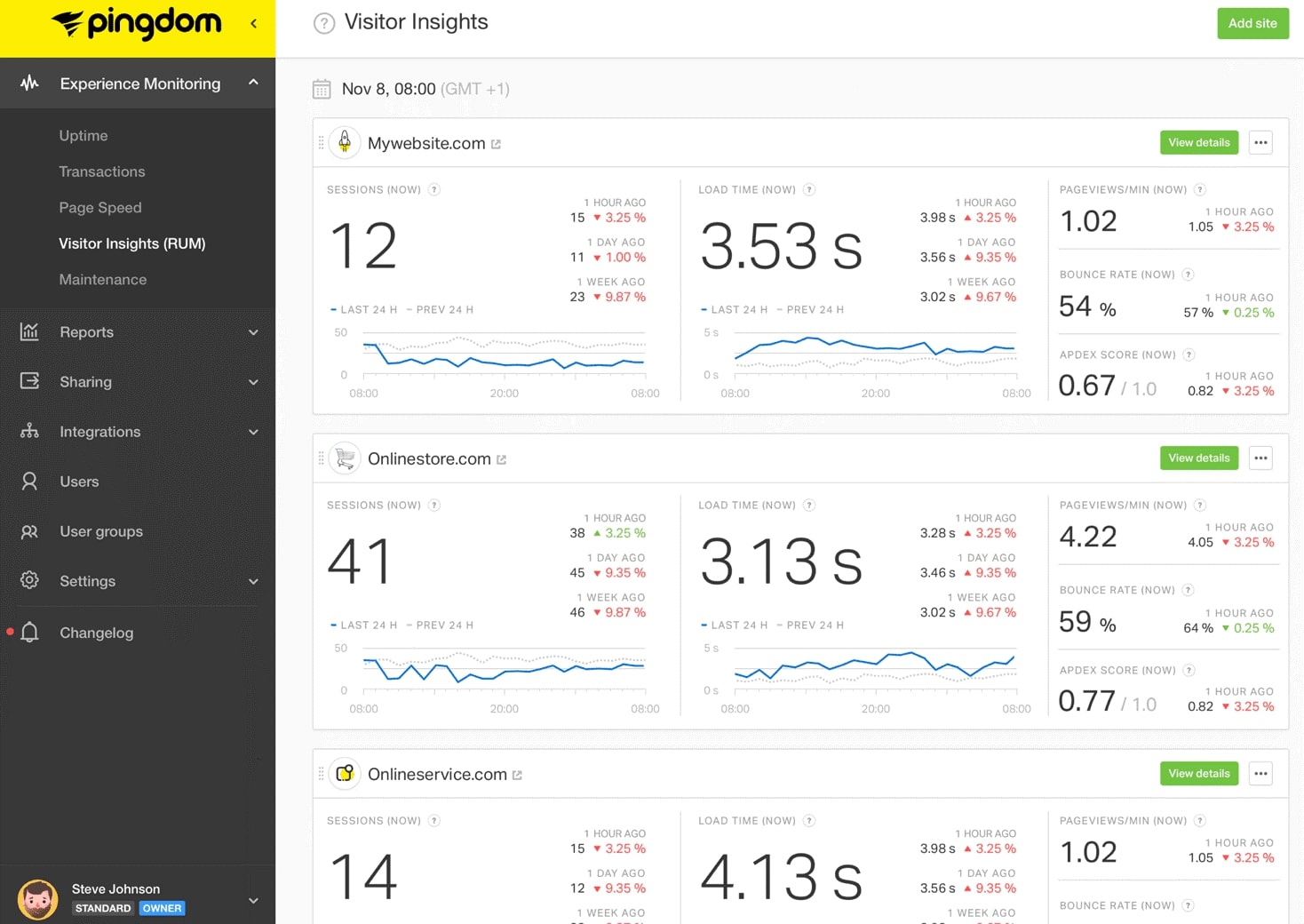 Pingdom gives you insight into how easily your site loads on desktop and mobile, uptime and downtime, and the accessibility of critical conversion elements such as communication and checkout forms. When something goes wrong, you can set up notifications so that you can respond immediately.
Competitor Research Tools
Competitor research should be a crucial part of your marketing strategy, and these are the tools that can help you greatly in this aspect.
SpyFu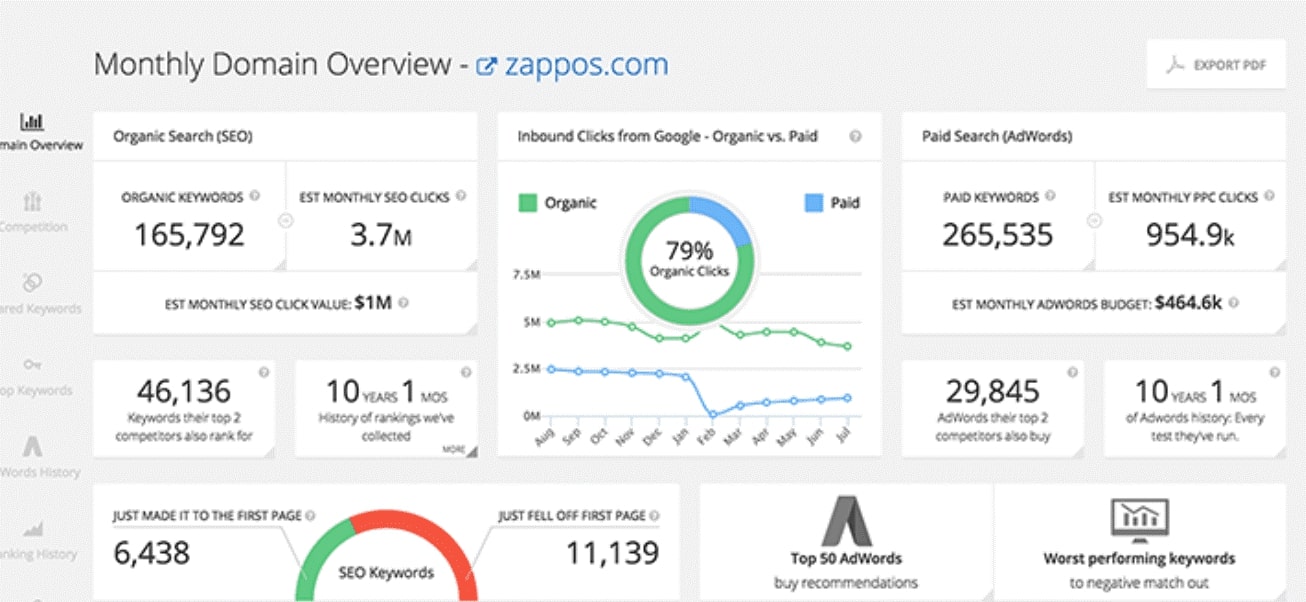 SpyFu is my personal competitor research go-to, particularly when it comes to SEO. It's also a really good keyword analysis tool. SpyFu will show you what your competition is doing and what keywords they are targeting for both organic and PPC traffic. You can also see how much they're paying and what's going on, so you know which keywords to snatch for yourself.
SEMrush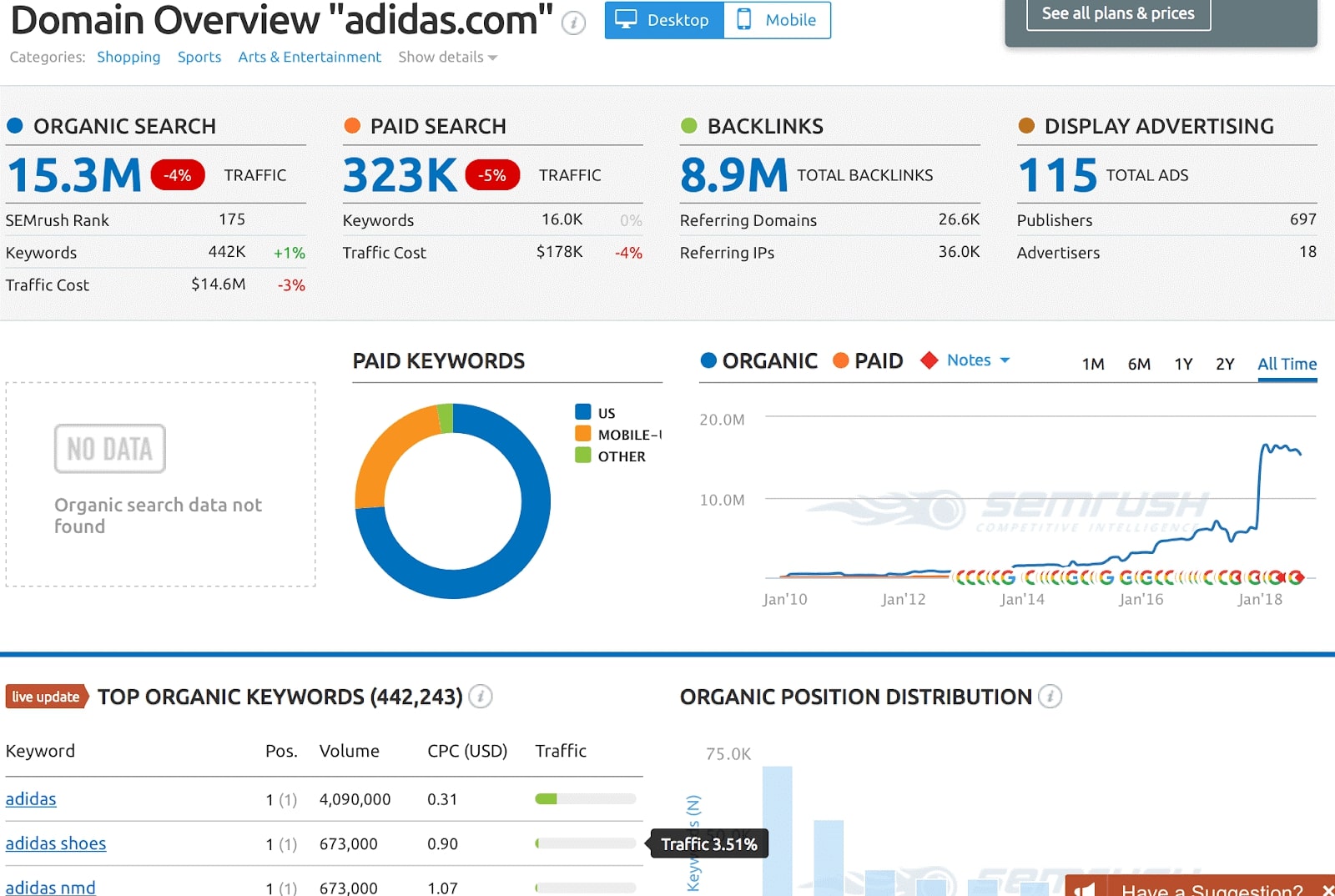 I know that SEMrush has been on this list many times, but they have one of the most robust suites of software out there. This is also true of their competition analysis, which functions a lot like SpyFu. Only join any domain, and this tool tells you what organic and PPC campaigns they're having, how much they're investing, their traffic, who their top competitors are, and the keywords they're using.
Project Management Tools
Last but not least, we have the tools for project management. Project management software will become important as the campaigns and team members expand in size. They're going to make sure that nothing falls through the cracks and that everyone's on the same page.
Asana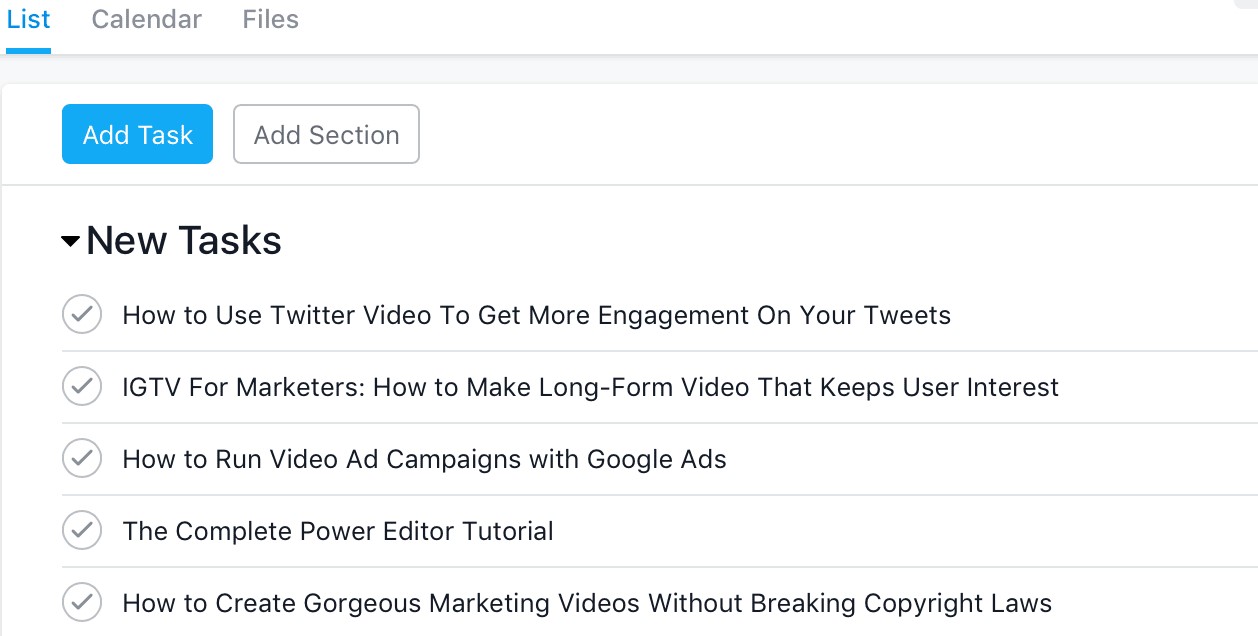 Asana is a popular project management tool that allows you to build boards and transfer project cards to various parts. It is widely used to monitor the completion of the project, and each card will contain information about what tasks need to be completed, who is involved and responsible for what, the files to be exchanged, and more.
Team members can interact directly on the cards and tag each other, and with a dedicated and individual task list separate from the actual boards, it is a simple and visual way to keep track of everything. You can opt to try out the Asana free plan, but the Premium, Business and Enterprise plans offer more integrations that ease the workflow of larger corporations.
Trello

Unless you move to a paid version, Trello is essentially a free version of Asana. I think the gui is a little bit smoother, which is cool. You can transfer cards (including names, details, assignments, followers, files, and deadlines) through various boards, showing where a particular project is and what still needs to be done.
If you want some help keeping things on top, Trello also has a great notification system. Users will be contacted any time they are allocated to a new card, the deadline is approaching, or they will be tagged in a comment.
Slack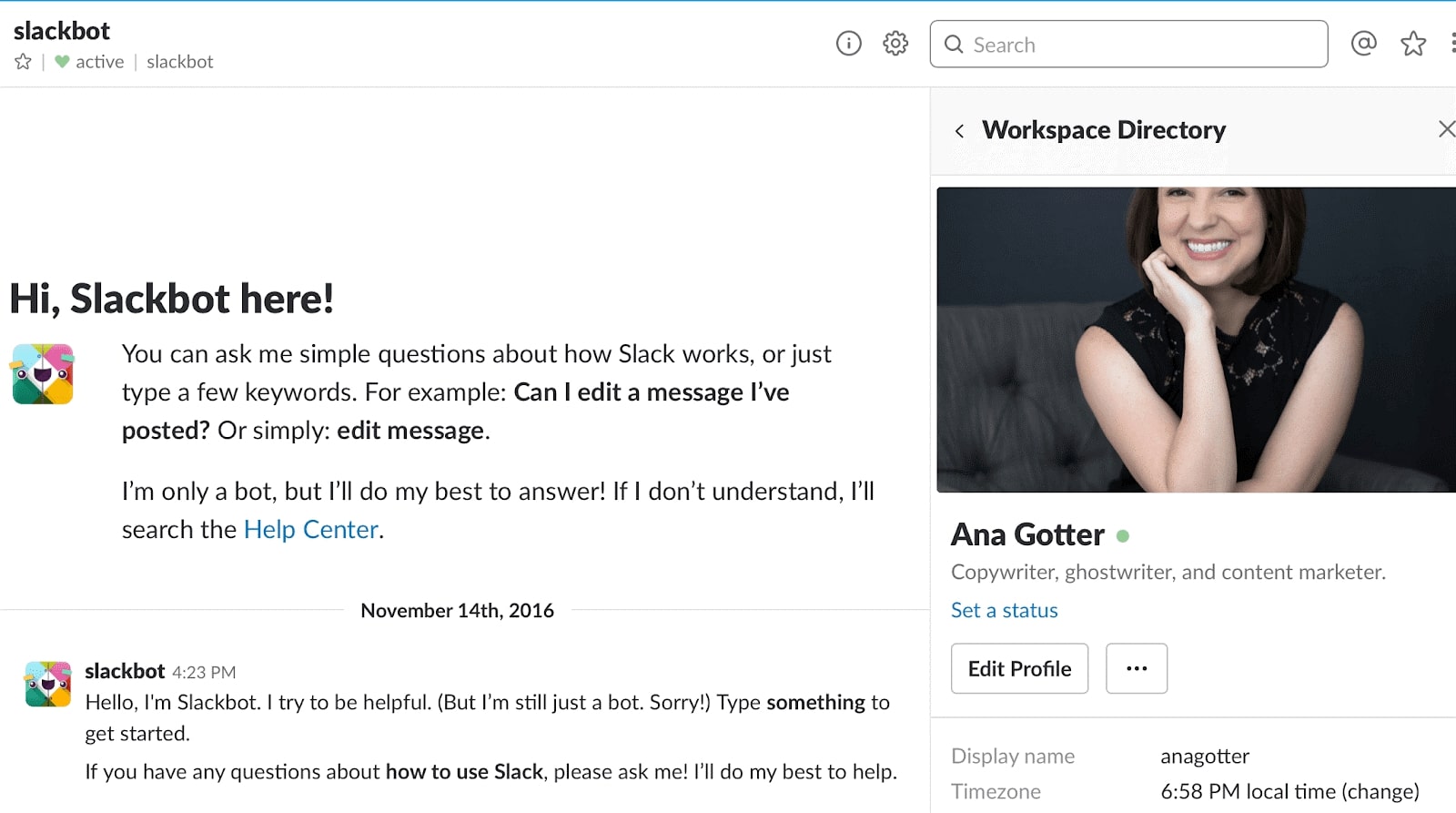 Slack is a popular communication tool used by businesses of all sizes, from small businesses to mega corporations. It's a live chat tool that lets you create member directory teams and connect with individuals, whole teams, or a few specific people of your choosing. File sharing is a big benefit here, and has a lot of integrations with other resources like Asana and Google Drive.
Final words
Marketing is as challenging as it is. Trying to do all this manually can be almost difficult as the campaigns increase in number and become more complex. Every tool on this list can support your marketing efforts, whether it's by making things a little easier for you, by providing transparent and actionable data, or by making campaigns themselves more successful. Select a couple of them and try them out. Many, if not all, have free trials, so that you can see what works for you without any commitment. I hope you have collected a handful of useful tools that you can use for your next marketing campaigns from this article. Please feel free to leave comments below for further recommendations on this topic.
New Posts
Stay in the know
Get special offers on the latest news from AVADA.