10+ Best FREE Taglines Generators in 2023
As you can see, every big brand requires a bit of creativity in order to stand out. When they are about to launch a new venture or try to revamp an existing product, then they have to put a lot of effort into their marketing campaigns. The tagline is one part of these campaigns, which helps businesses to capture more buyers with great brand recall.
However, it is incredibly challenging to create a tagline for your brands, because it requires you to be succinct, and able to express a complex emotional concept in just a couple of word. So, when you need a catchy slogan for advertising or as a tagline for your business, having a tag generator can really help you come up with the best ideas. Lucky you, I have written this 10 Best FREE Taglines Generators article here for you. Let's get it started!
What is a tagline?
Definition
A tagline is a short phrase, which also should be easy to remember, used throughout your marketing campaign. A tagline needs to convey the major sentiment or feeling that you want people to associate with your brand. For example, McDonald has the phrase "I'm lovin' it," or Verizon has the phrase "Can you hear me now". These two phrases all became a cultural reference and entered the public consciousness and served as something that reminds the audience of the products and companies associated with them.
Purpose
Taglines are designed to leave a lasting impression in a short period of time. This form of marketing doesn't always convey direct information about your company or products, not like many other forms. The value in tagline in marketing is its ability to be memorable and attractive to customers on an emotional level.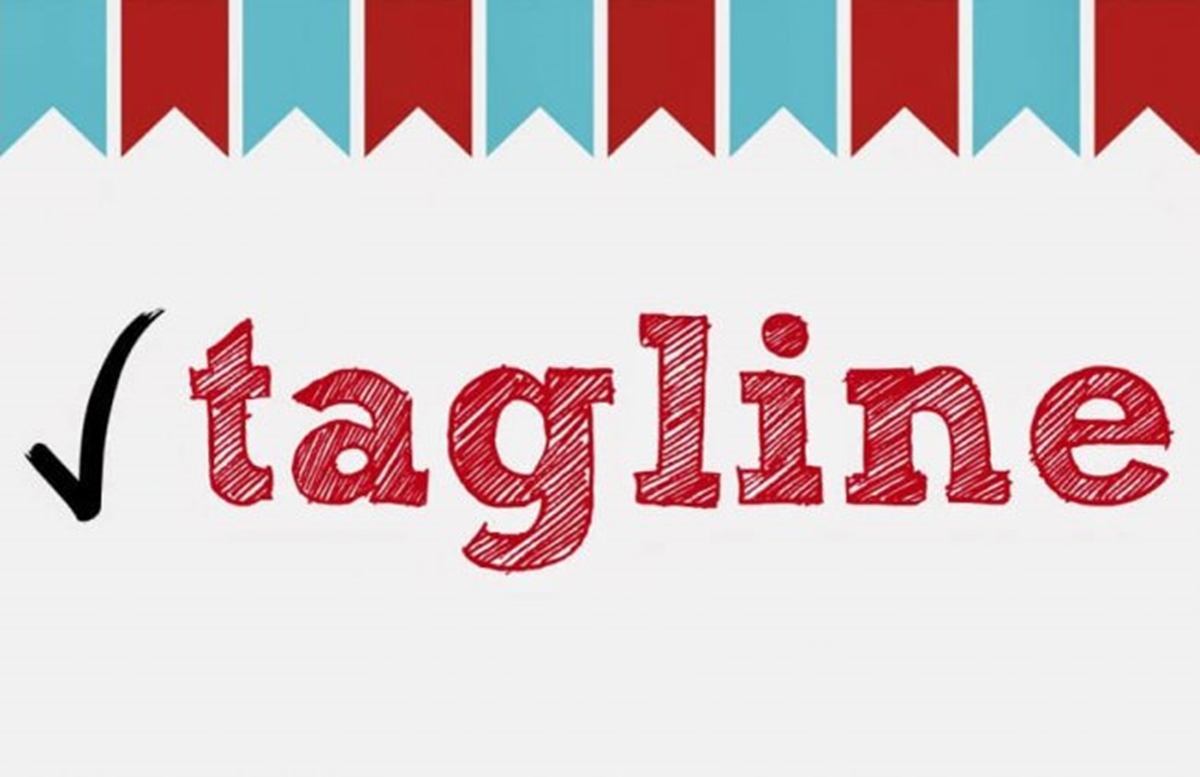 If a company has a good tagline, then the customers will have the sense of seeing how your company fits into their life, their relationships, or how they see themselves while using your products. If you have a tagline, then it can be utilized in all types of marketing, like print, radio, social media, brochures and TV advertising, websites, and many many more. A brand that has a tagline always makes it easier to get a memorable part from customers.
Types of tagline
Based on the emotion or amount of information that you want to send to the audience, taglines are divided into a lot of styles.
Fun taglines: This type of tagline usually present an idea by utilizing sayings and phrases to entertain the audience. For instance, the Pringles has this tagline: "Once you pop, the fun don't stop," which has successfully used a playful rhythm and word choice to communicate with the audience with a sense of humorous and childishness.
Serious taglines: This one tends to invoke overwhelming emotions, and motivate consumers to take action. For example, DeBeers has a tagline: "A diamond is forever," which can convey the serious emotional commitment go along with the fact becoming engaged and then married.
Aspirational taglines: This kind of tagline normally evokes a sense of luxury and worthiness, instead of sharing information about products. For instance, the L'Oreal brand has this tagline: "Because you're worth it," which can encourage consumers to think of this brand's makeup as something they deserved to own.
Informational taglines: This type of tagline is what will quickly communicate to users with the core benefits of a product. The Bounty paper towels have this tagline: "The quicker picker-upper." It can really help them to not only tell customers exactly what the product can do but also become a catchy and memorable sentence due to its rhythm and rhyme.
10 Best tagline generators for you
1. Oberlo slogan generator
Oberlo slogan generator is a website that has the Slogan Generator function. This website has helped many businesses to generate the right phrasing for them. To use this generator, you just have to enter a word that you want your slogan to include. For example, if you sell yoga mats in your wellness boutique, you need to type the word 'yoga mats' down into the search box and click the "Generate slogans" button. There will be thousands of options shown for you, which are all instantly created by the slogan creator tailored to your keywords. More amazingly, this tool is absolutely free. Let's give it a try!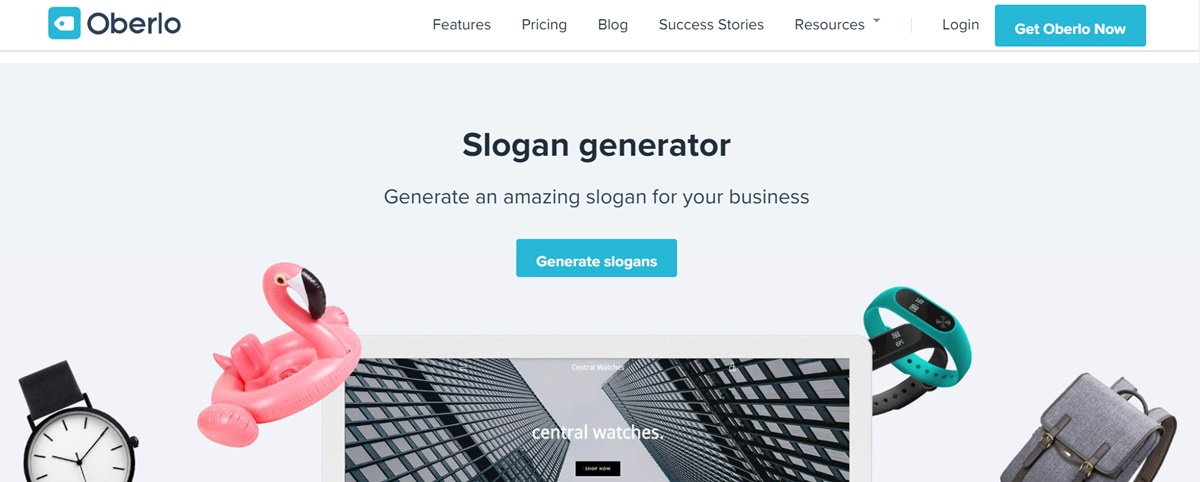 2. Shopify slogan maker
Shopify slogan maker is also a free tool that helps you discover catchy slogan ideas for your brand. You just simply have to enter a term that describes your business and click the Generate slogans button. Shopify will help you with over 1000 relevant slogans for free. Once you have generated a tagline, then you can sell the product online right away by creating a website for it via Shopify. Also, you will have the ability to pick from a bunch of professional templates or to create one of your own. Finally, just put the goods for sale and build a robust transaction gateway with Shopify.

3. Procato tagline generator
Procato is a slogan generator that is based on hundreds of slogans utilized in advertising since the mid 50's until now. It is a tagline generator without much fancy tools and options. You simply need to type the word down, and Procato will create right at the moment you click on the "Create a slogan" button. Nevertheless, if you are not satisfied with it, just enter the same keyword again, you will have another slogan that appears with the same keyword. This tool is designed to replace one or more words in the original slogan with your input based on a vast collection of famous slogans.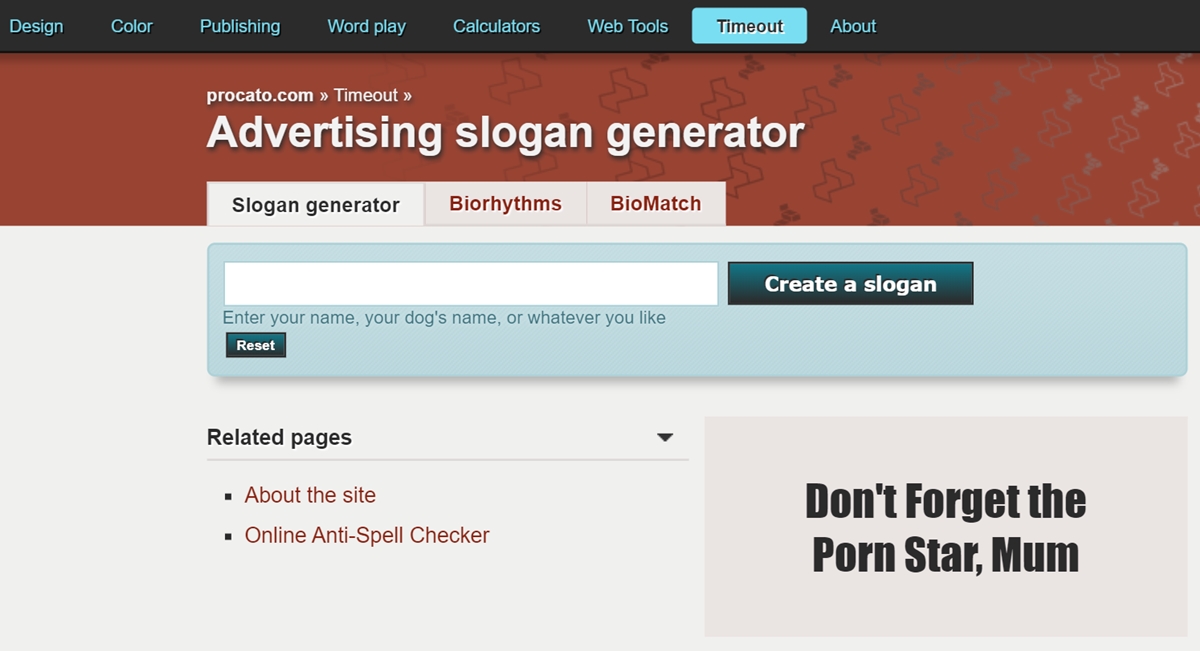 4. Design Hill tagline generator
Design Hill is another tool that helps you generate short, catchy taglines or phrases relevant to your company based on your the keywords that you enter. This tool will be an effective one if your business does not have a multi-dollar marketing fund or time for brainstorming a tagline. Even more, this tool also produces hundreds of slogans optimized for branding as well as marketing. This would be effective in case you are looking for inspiration here. I'm sure that you will have tonnes of ideas in just a few clicks. After entering a keyword and click on the 'Generate' button to create slogans for your business, you just have to copy the best one by clicking on the "copy icon" one the right corner of every slogan.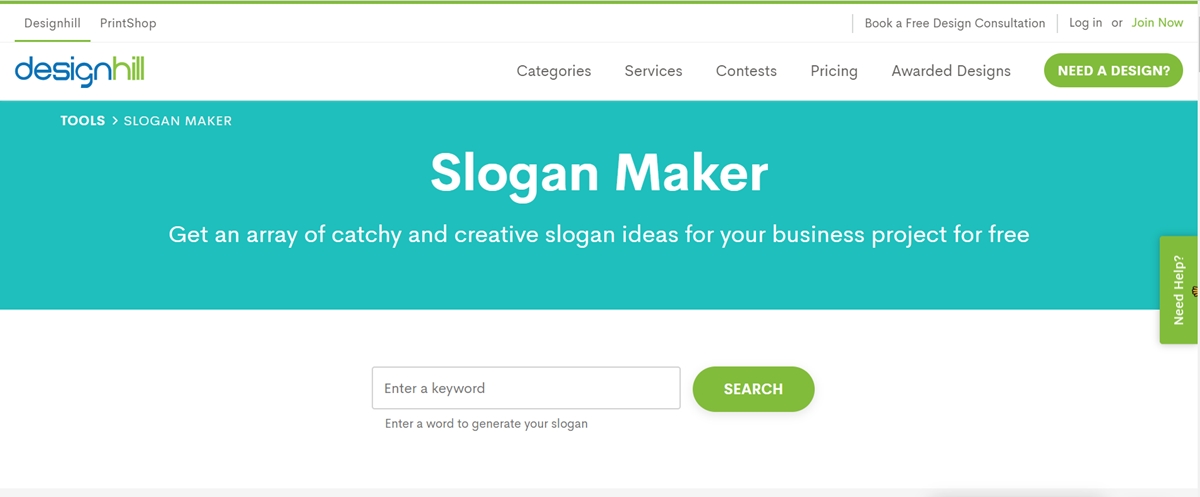 5. Getsocio tagline generator
Getsocio is another free Tagline maker to help you come up with a creative tagline for your business. First, you just have to enter the keywords down the search bar. Then Getsocio will have its cool catchy title maker team instantly create an advertising slogan based on one of its random templates. In case you don't feel happy with the first result, you can just press the "Generate" button again until you gain the best idea among all the examples you could get. What is more, Getsocio is not only a catchy phrase generator but also a motto maker for your company. It will bring you lists of suitable options without paying anything.

6. SloganGenerator.org
SloganGenerator.org is one of the most favourable tagline generators. It is able to generate an unlimited number of some brilliantly crafted logos as well as slogans for your business without paying any fees. The slogans given here are all quite cool and catchy with the focusing on simplicity and uniqueness. In order to use this tool, you just have to type the most relevant keyword down, or products and services type that your company provides. Then, hit a click on the "Generate Slogan" button and see the result. In case you still want to find other results, just go on by clicking on the button until you find a suitable one that reflects the mission and vision of your company. What is more, you can create slogans and mottos for your marketing campaigns on SloganGenerator.org as well.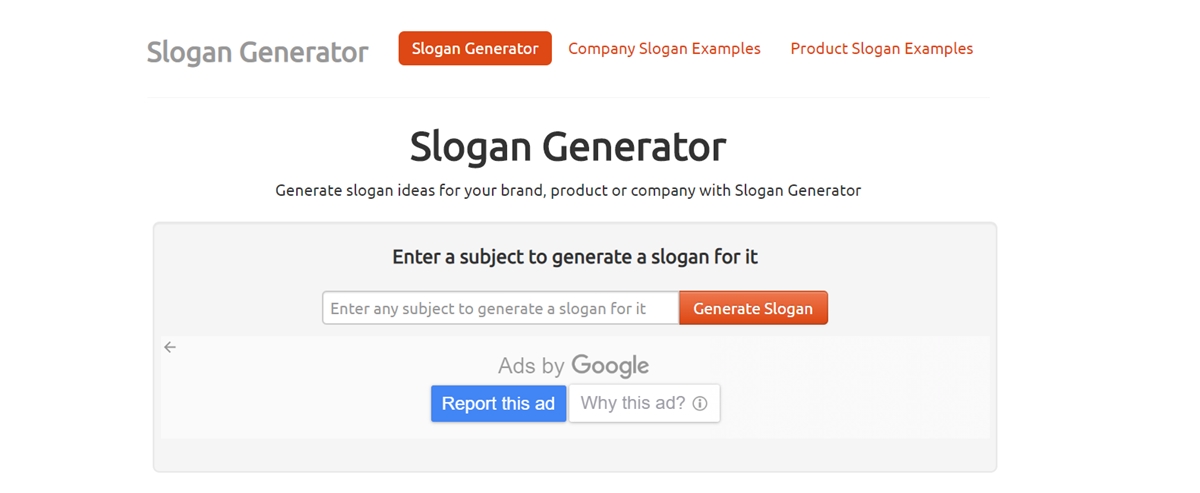 7. Sloganizer.net
Sloganizer.net is a great tool for those who are lacking both ideas and time and need the results quickly. This one is also another free slogan generator that is generally used by business owners, the ones who have a concise and correct keyword related to the products. In order to use this, Sloganizer.net will give you a list of keywords after you fill their online form with the criteria of your company. With these keywords, you will be able to gain a list of the most flawless slogans in a short period of time to utilize. Even more, you will have the permission to share or embed your tagline generator Sloganizer.net on your websites for future use.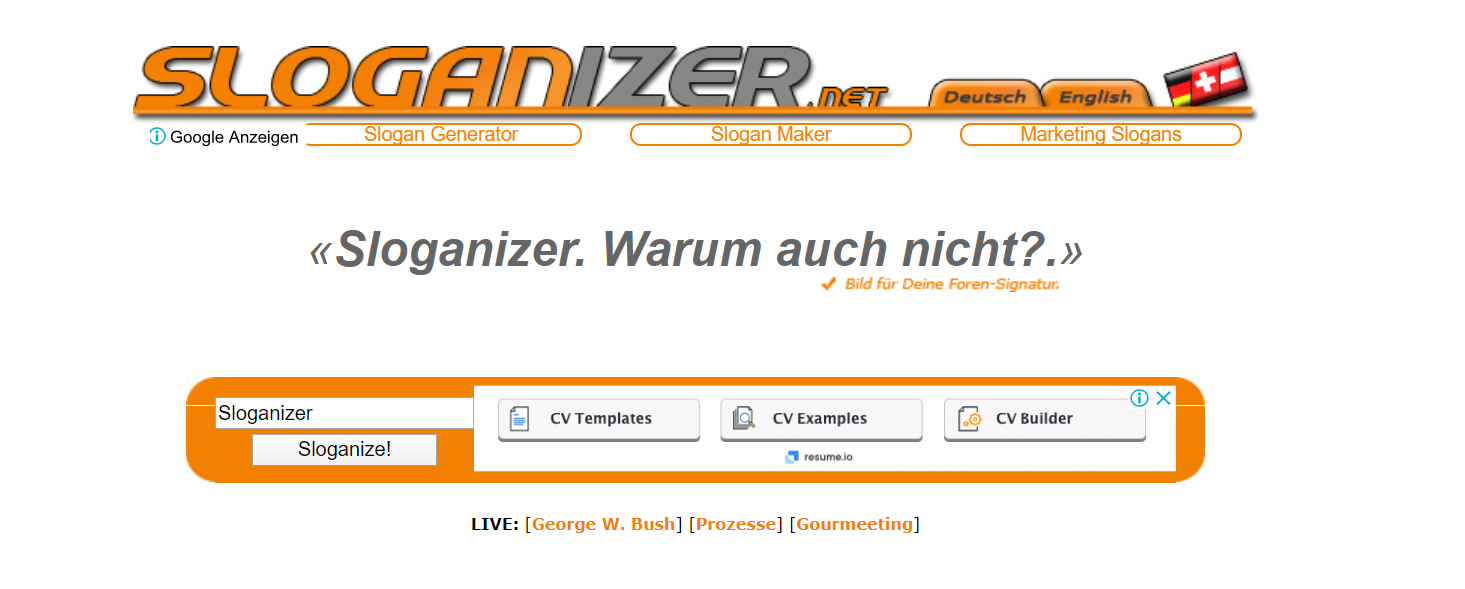 8. The Advertising Slogan Generator
The Advertising Slogan Generator would be a priceless help for entrepreneur who can not handle with generating an interesting logo or a slogan for the company. It is created with built-in database that has hundreds of advertising slogans. When you input the preferred search term, the tool will come up with an original tagline for it. Slogans and taglines of successful companies that trace back to the 1950s are used by this generator so that you can utilize it to get the inspiration to craft a tagline. This is also a free tool, and you will be able to change the keyword until there is a perfect slogan suggestion for you.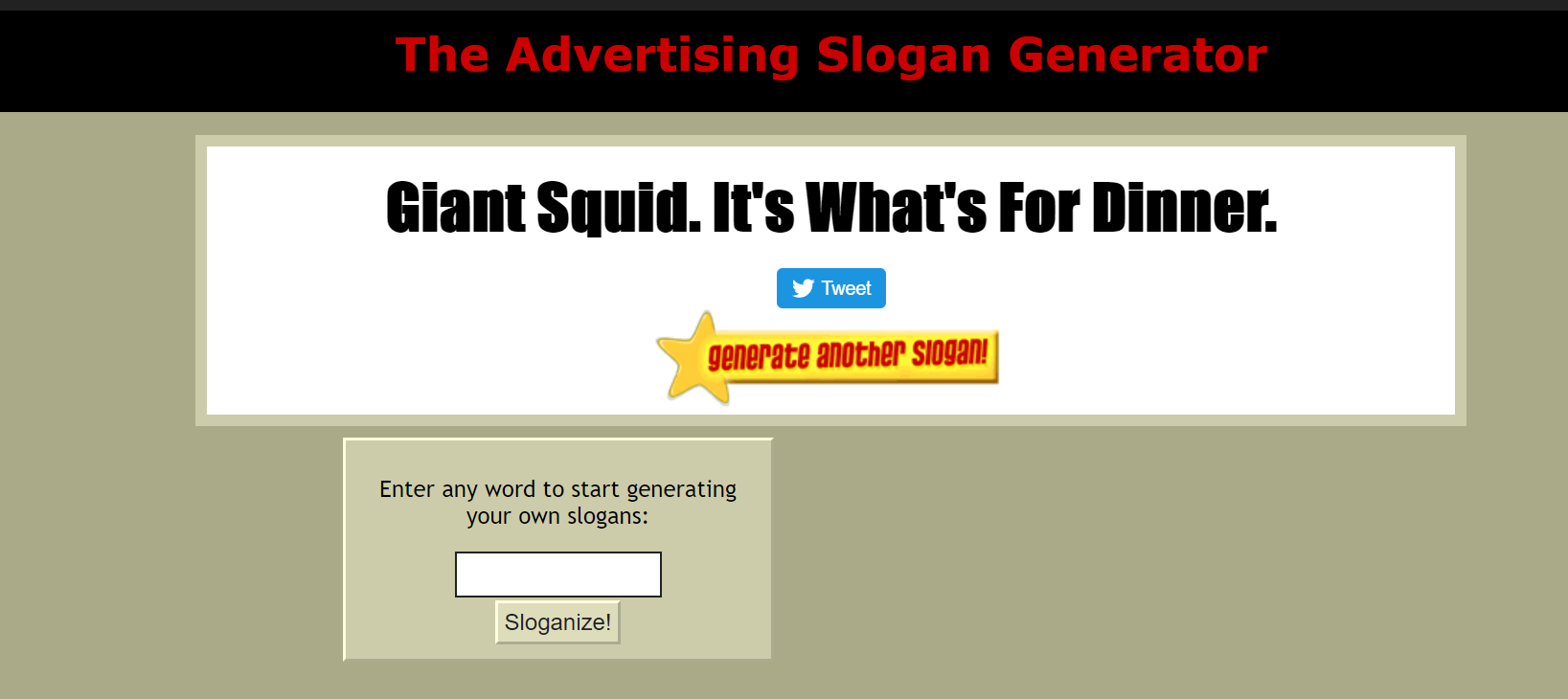 9. Go-Spaces Slogan Generator
Go-Spaces Slogan Generator an amazing slogan maker that creates more than thousands of slogans for a single keyword at one-time click. If you are a fastidious person who spends lots of time to make a decision, then this tool is for you. It is also an easy-to-use tool as you just have to input the desired keyword into the field and receive a list of slogans or taglines from this generator. Every slogan here is created to avoid being misfit. Also, you will be able to create your logos business names on this wonderful website as well.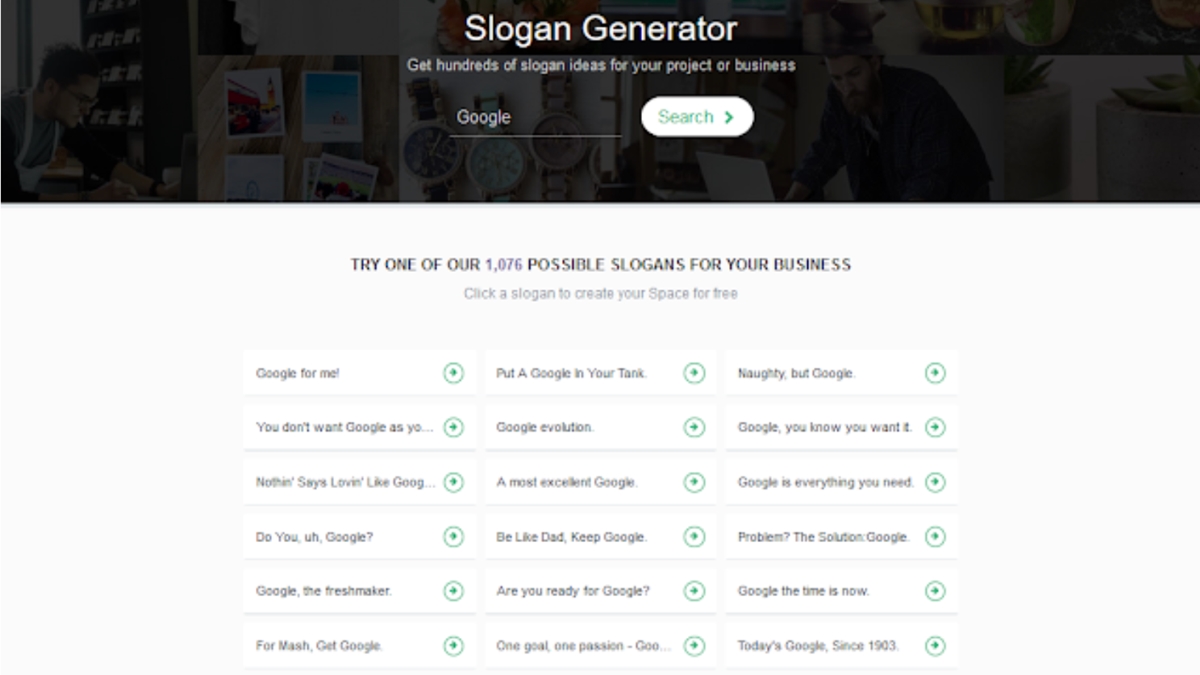 10. Free Slogan Generator
Free Slogan Generator is created by PCman Website with various options in creating unique slogans and taglines. You will get 100s of solutions from this user-friendly tool by clicking its "Generate My Slogan" button. Also, you are able to click that button until you find a suitable tagline, try using a different word or form of the word you just inserted. The tool also enables you to save the options and give it a final screening before deciding to get the final one for your company.

10 catchy business taglines examples
1. Nike: Just Do It
Nike has this message: "Just Do It" that hovers over every product and event that belong to Nike, and become the brand's official tagline. This tagline is so easy to be resonated, and it can really help the brand became more than just athletic apparel, but a state of mind. The message motivates you to think that not an athlete can be in shape or tackle an obstacle, and you can totally do it. So, just do it. As a matter of fact, Nike's product used to cater almost exclusively to marathon runners. But in "Just Do It" campaign, Nike has broadened its scope with its message reflects and resonates with its target audience.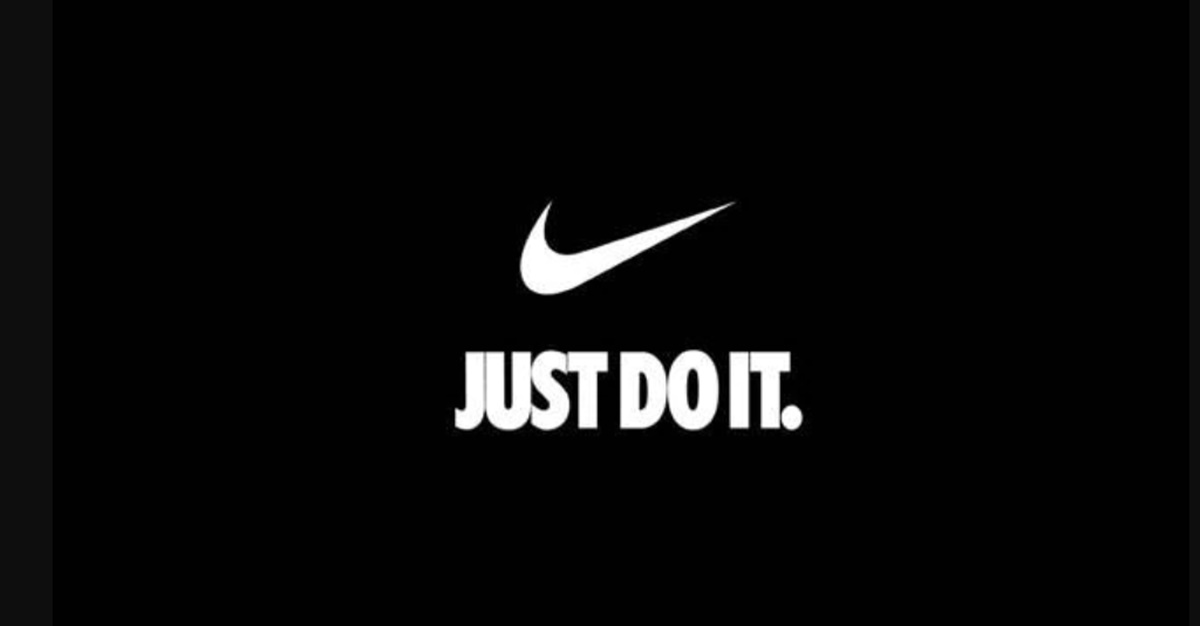 2. Apple: Think Different
The tagline initially released in the Apple commercial: "Here's to the Crazy Ones, Think Different". As a result, this really helps Apple create a statement to all the time-honored insightful people who challenged the status quo and changed the world. The tagline is considered to be a bold nod to IBM's campaign, "Think IBM," the one that was used for advertising Apple's ThinkPad.
Later on, Apple has its tagline "Think Different" appeared all over the place, even though Apple hadn't come out any special and new products at that time. Then, people started to realize that Apple was not just any old computer, but it was so powerful, and people found it so easy to use. Although the tagline has been since retired now, but many Apple users still feel a sense of privilege for being among those who think differently.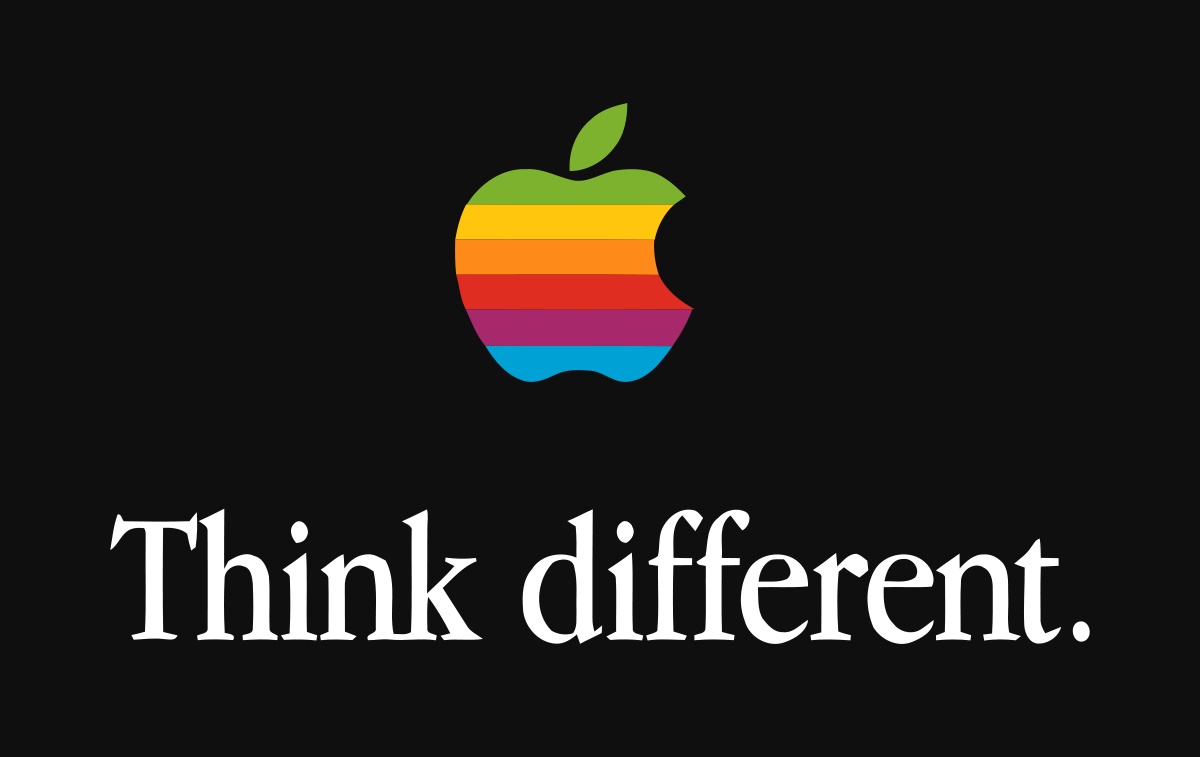 3. L'Oréal Paris: Because You're Worth It
L'Oréal has come out a tagline: "Because You're Worth It" with the theory that women wear makeup so that she can make themselves appear "stunning", also feel herself desirable, wanted, and worth it. The message here isn't just about the product, but it's about the image the product that L'Oréal Paris can get you. Consequently, L'Oréal could push its brand further than just utility in order to give the entire concept of makeup a much more powerful meaning.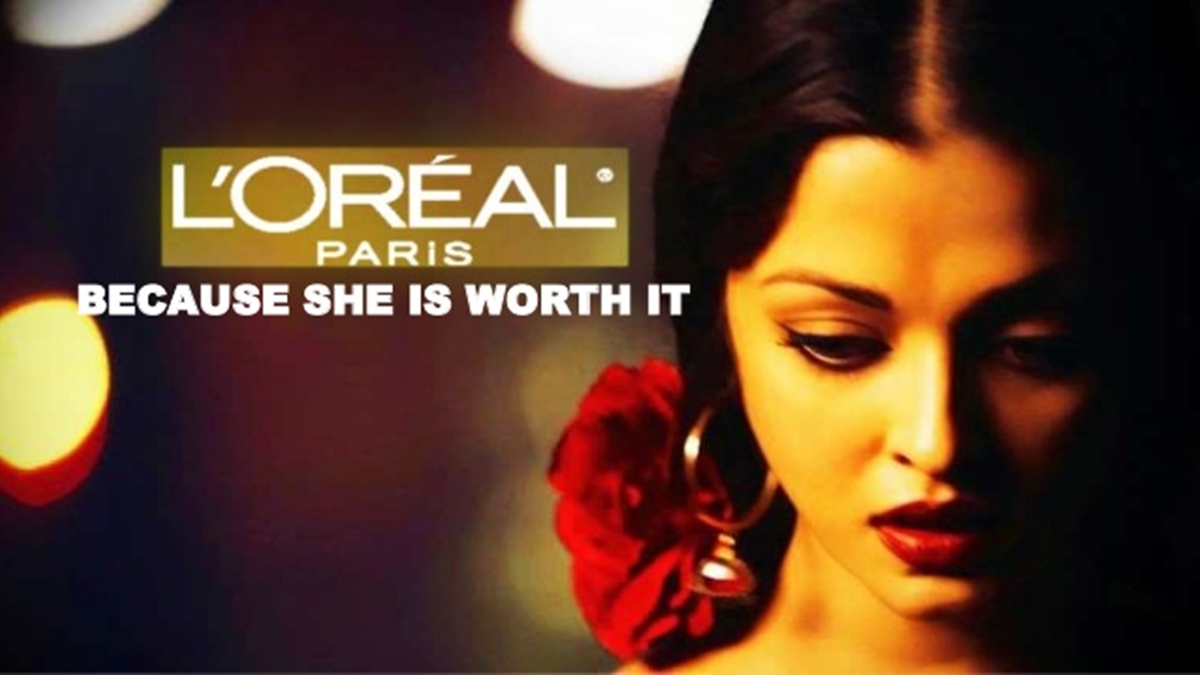 4. BMW: Designed for Driving Pleasure
In North America, people have known BMW for a long time by this tagline: "The Ultimate Driving Machine." BMW created this phrase in the 1970s by a relatively unpopular ad agency named Ammirati & Puris. Later on, BMW came out with a newer tagline: "Designed for Driving Pleasure" with the intention to reinforce the message that the cars' biggest selling point is about the fact that they are performance vehicles that are thrilling to drive. This is an emotional tagline so that consumers can buy into to pay the high price for the products.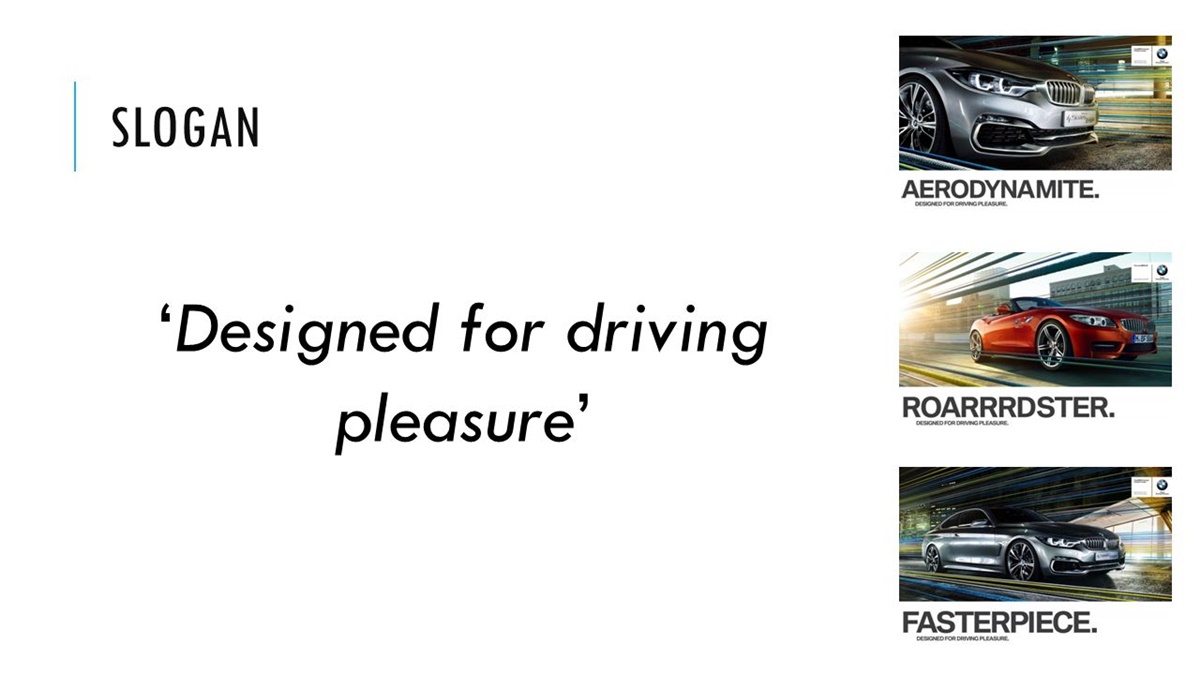 5. McDonald's: I'm Lovin' It
McDonald's launched the "I'm Lovin' It" campaign in 2003, and it still stands strong today. McDonald tried to convey that their food might not be your healthiest one, but being healthy is not the benefit McDonald's is promising, as it is about loving the taste and the convenience. This is a significant example of a tagline that resonates with the brand's target audience.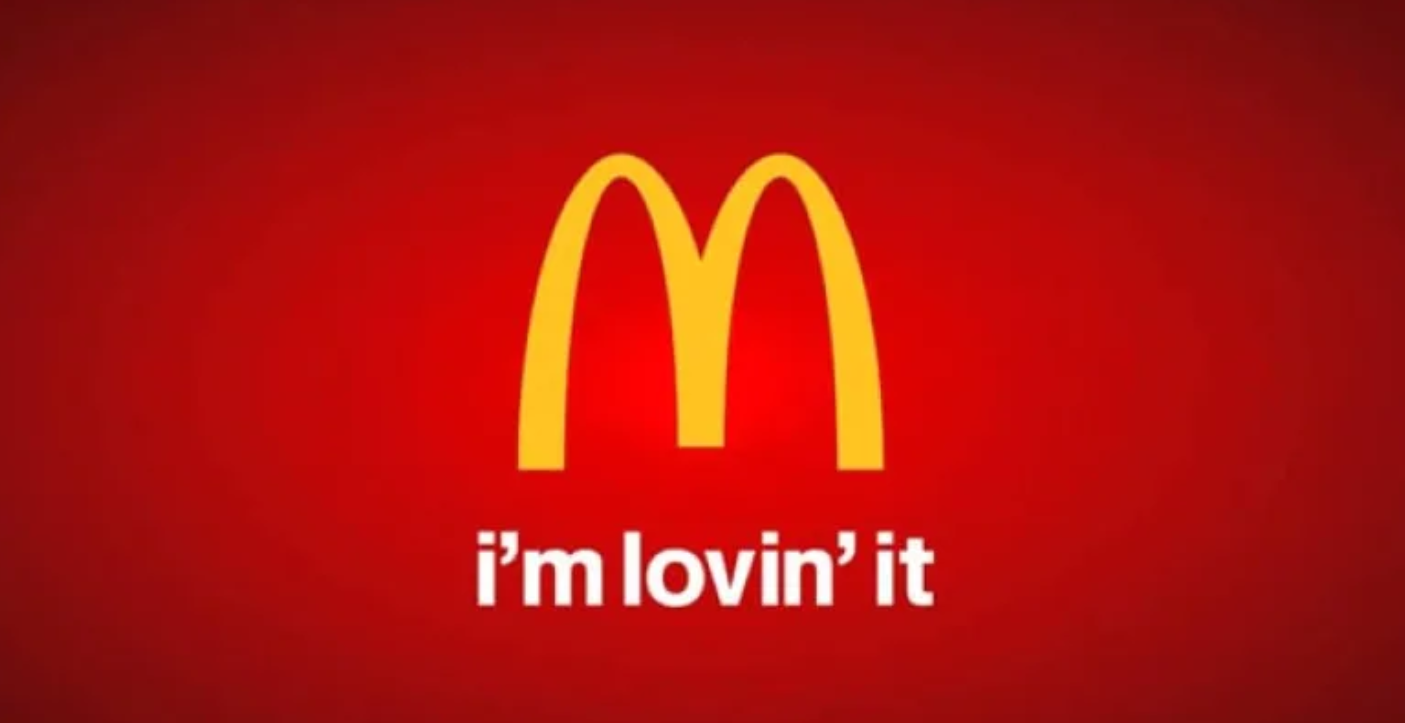 6. The New York Times: All the News That's Fit to Print
The New York Times has this tagline created in the late 1890s as a sign of opposition against other news publications printing lurid journalism. The brand wants to convey that they didn't stand for sensationalism, and they focused on important facts and stories that would educate the audience instead. So, the content is literally brought the line: "news fit to print." As a result, this can help the newspaper become not just a news outlet but a company that brings a new way for credible news.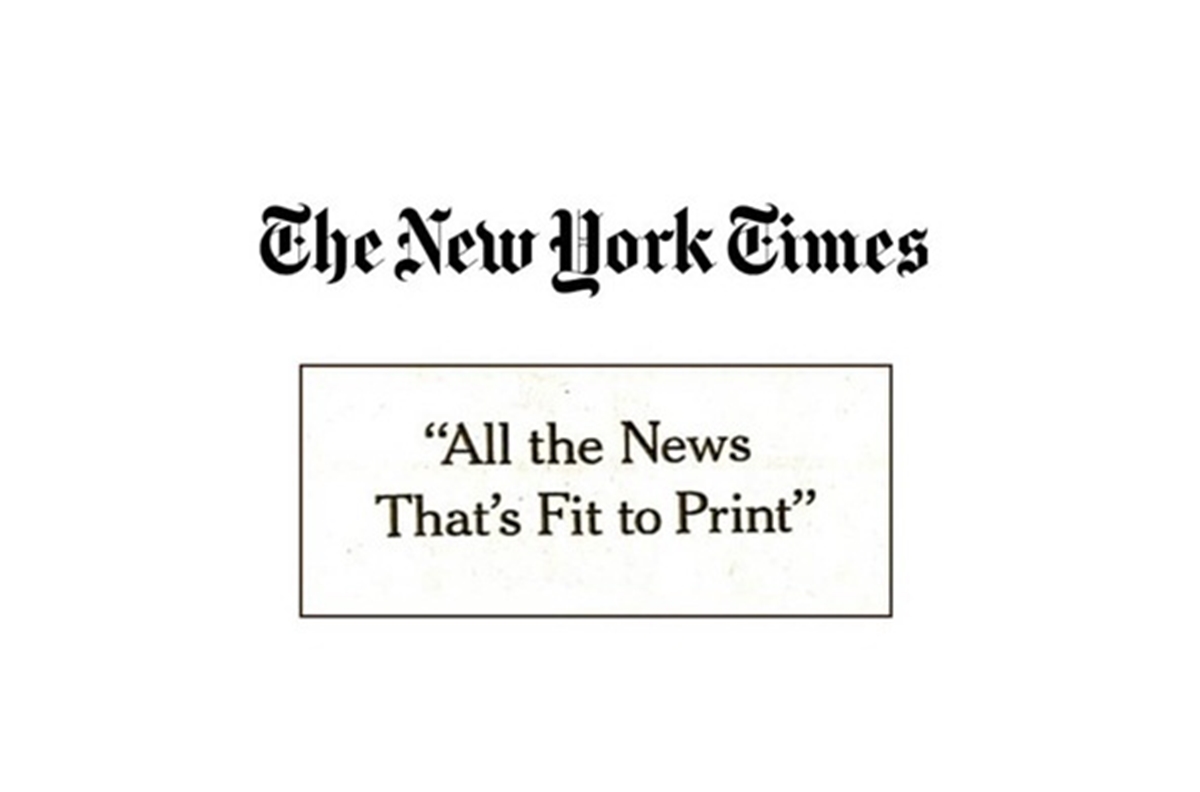 7. Maybelline: Maybe she's born with it. Maybe it's Maybelline
Maybelline has its former tagline "Maybe she's born with it. Maybe it's Maybelline" created in the 1990s and became is one of the most famous taglines in the world. When you look at the tagline, you might think of glossy magazine pages featuring strong, beautiful women with long lashes looks stunningly. That is the confidence that Maybelline's makeup brand is all about as it promised to create a confident woman through makeup. In February 2016, Maybelline changed its tagline to "Make IT Happen" to inspire women to "express their beauty in their own way." However, the former tagline still can remain its power, especially among the many generations that grew up with it.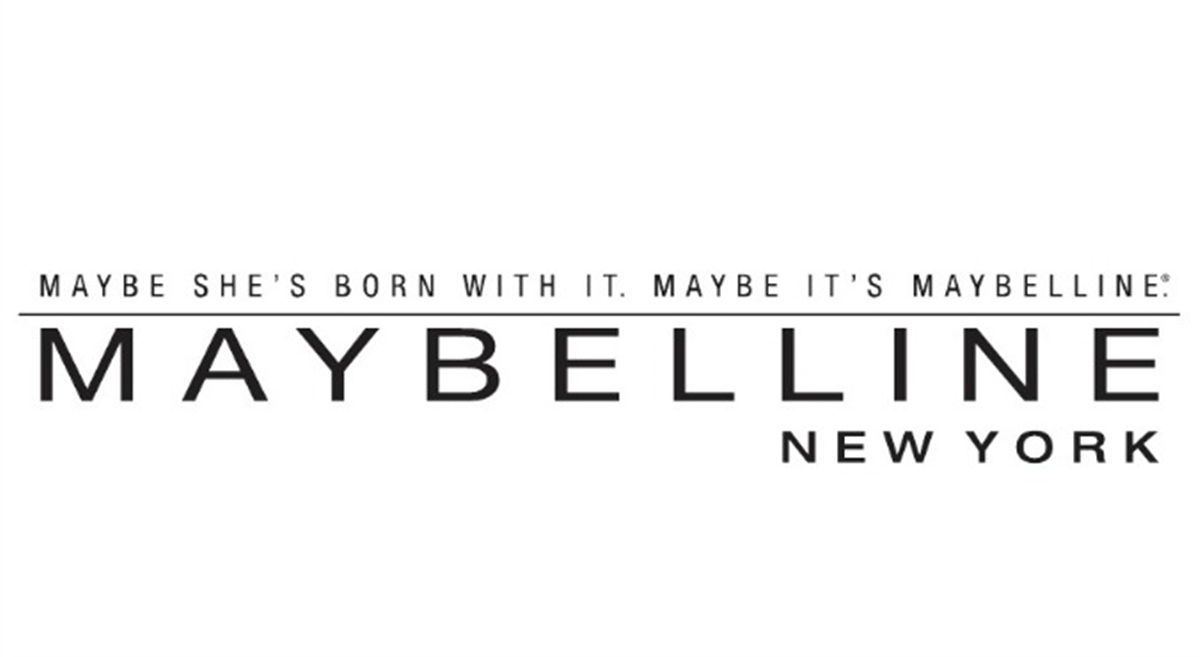 8. Dollar Shave Club: Shave Time. Shave Money
The slogan "Shave Time. Shave Money." is a great reflection of Dollar Shave Club's expertise. This one is so smart in combining two of the service's benefits: cost and convenience together. It's so punny, on point, and it perfectly represents the overall tone of the brand.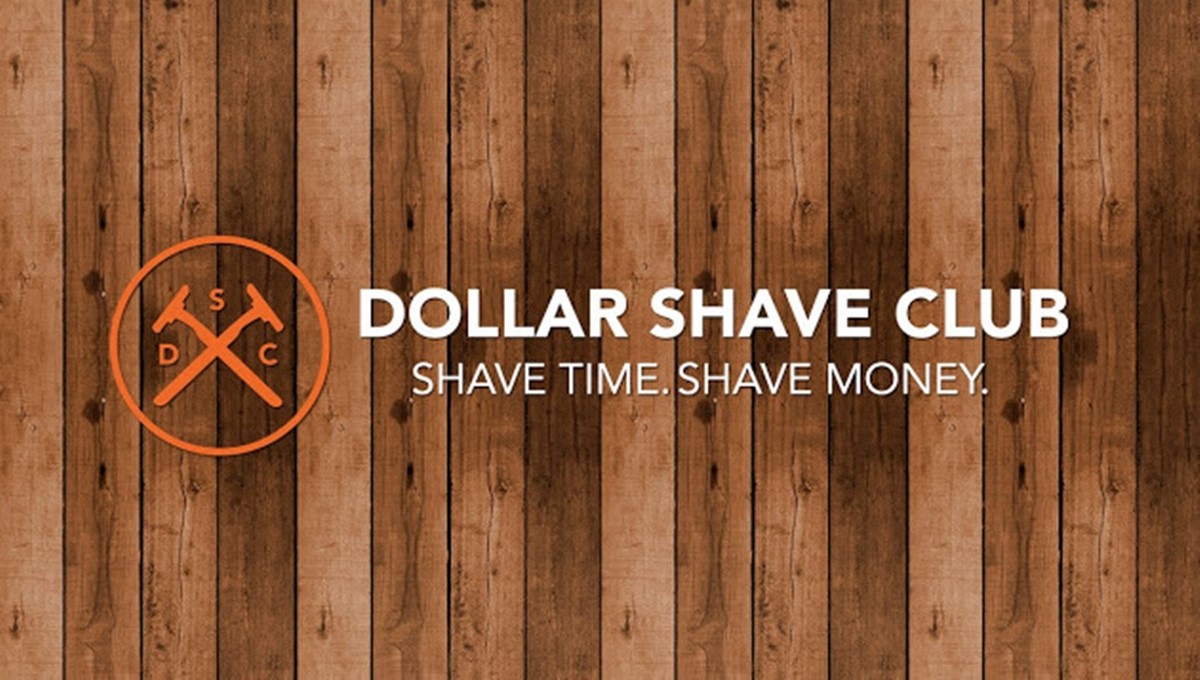 9. M&M: Melts in Your Mouth, Not in Your Hands
This one is a particular example that highlights the importance of finding something that makes your brand different from the others. M&M has made its way to bring the convenience factor into its chocolate. "Melts in Your Mouth, Not in Your Hands" has done a successful job in conveying that M&M products have the hard shell that keeps chocolate from melting all over you.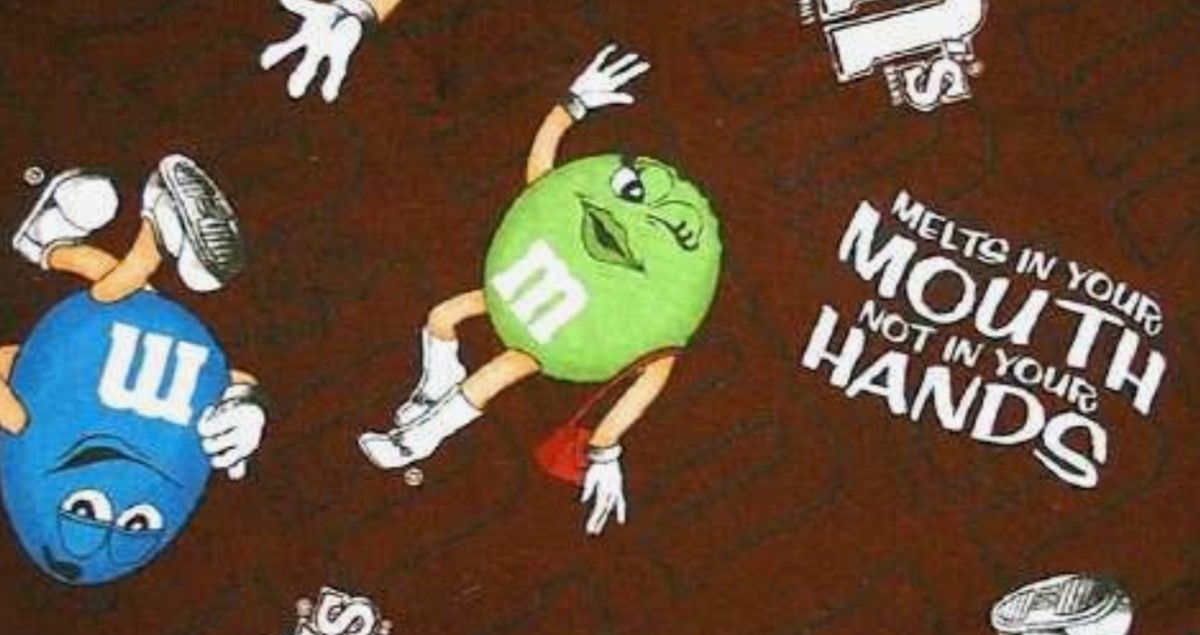 10. MasterCard: There are some things money can't buy. For everything else, there's MasterCard
This MasterCard's two-sentence slogan was created in 1997 to be a part of an award-winning advertising campaign in 98 countries and 46 languages. This tagline appeared on a TV commercial that published in 1997, there was a dad who took his son to a baseball game and paid for a hot dog and a drink, but the conversation between the two was priceless, a journalist Avi Dan for Forbes wrote this. MasterCard has this "Priceless" factor to focus on its tagline: "There are some things money can't buy. For everything else, there's MasterCard"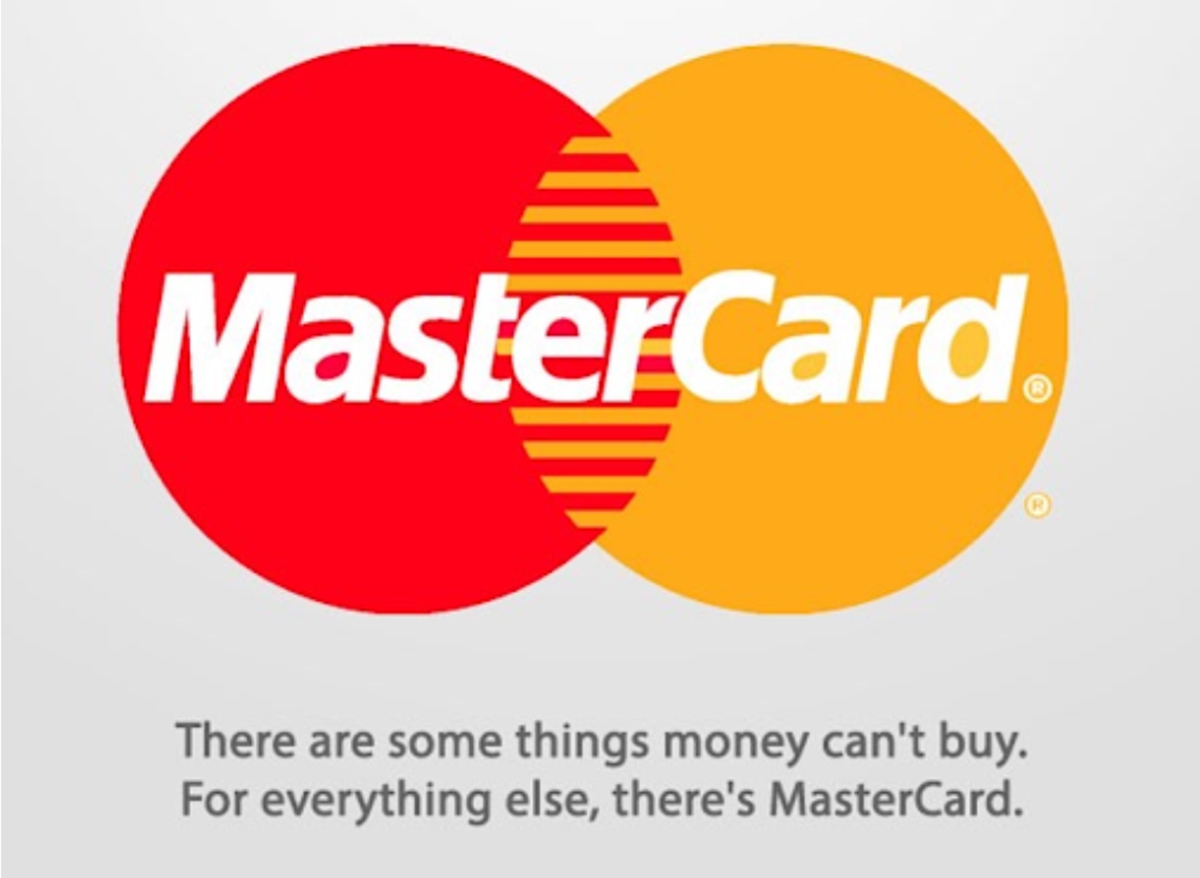 Conclusion
Overall, with the slogan generators, you can really come up with eye-catching and creative slogans with ease. Ten automatically generated slogans that I have mentioned above are equally meaningful and real as a creative team would make. Also, I hope my ten business tagline examples can inspire you somehow.
Finally, just make sure that the slogan defines your product well, also has a unique and novel line because it is going to keep you on top. If there is still something that you want to know more about this 10 Best FREE Taglines Generators, please let us know. We are willing to help you!
Related Posts:
---
Mike is a content writer at Avada, with a love for video games, gadgets, and software. He has been writing about the industry now for over 7 years. He likes to keep up-to-date with the latest software releases. He's also an avid reader, and he enjoys spending time outdoors with family and friends. When he's not working, you can usually find him playing video games or exploring new outdoor activities.
New Posts
Stay in the know
Get special offers on the latest news from AVADA.