B2B Email Marketing: Types, Best Practices, Examples & Tools
For those of us marketers in the email marketing industry, customer interaction often means B2C. Tens of billions of marketing emails are sent to customers every day. "Buy this one!" "Check out this incredible offering!" "Download the last XYZ that you'll ever need!" … The thrust of most email campaigns is organized, crafted, targeted, segmented, evaluated, calculated, filtered, and implemented for one purpose: to drive customers to the website and to persuade them to take action. So the engine of eCommerce goes. And it's working.
There is another category of email marketing that is just as important, and, in certain respects, is likely to have a greater effect on the digital marketplace. That category is B2B email marketing. B2C and B2B rarely collide with most organizations.
Yet, there is a range of keys to effective email campaigns common to both customer and business outreach. In this article, I will share with you everything that you need to know about B2B email marketing, and how you can run successful campaigns!
What is B2B Email Marketing?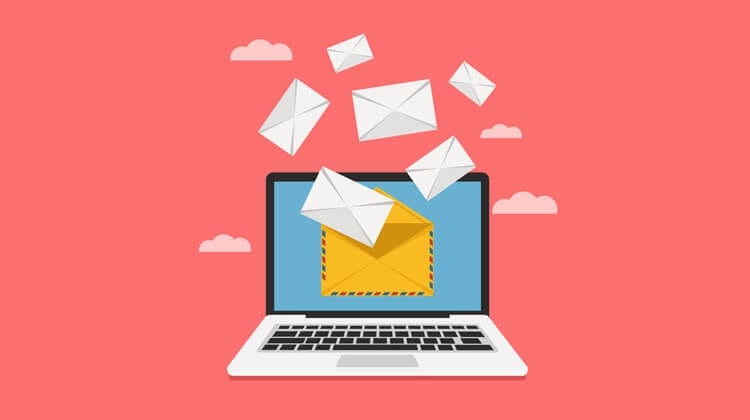 B2B email marketing refers to the practice of building a brand and selling the products/services to other companies via email. B2B email marketing includes strategies and activities to send the right emails to the right companies and expand the network.
At this juncture, you might wonder why email is so important for B2B businesses. When asked which marketing channel is the most important to their organization's overall content marketing performance, 91 percent of B2B marketers claimed that it's email.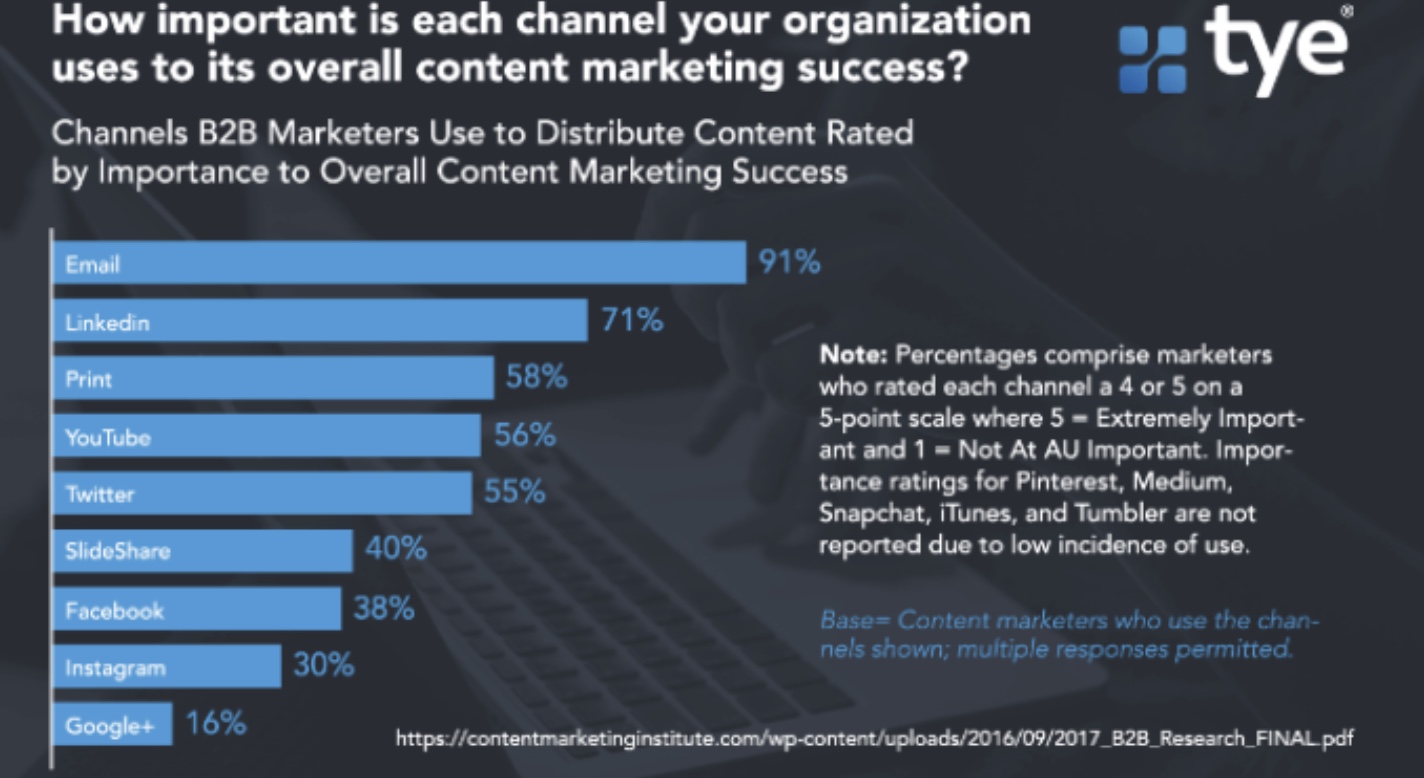 B2B Email Marketing v.s B2C Email Marketing
To take advantage of B2B email campaigns, businesses should ensure that they communicate efficiently. So, strategically, you need to think about the audience you're trying to reach. Only then can you customize your content to your target audience. This is where the difference between B2B and B2C email marketing can be seen.
You need to realize that B2B marketing emails can be distinguished from B2C marketing emails in several ways. Here are the key distinctions between business-to-business and consumer email promotions.
Decision-making
The sales cycle for B2C customers is almost always shorter than for the B2B ones. That's because a consumer can make decisions quicker than an entire company. In most cases, corporate decisions are not taken on an individual basis. There's an idea on the table for debate. It then passes through a series of administrative decisions to be finalized.
The content
B2B marketing emails should remind you about the product/service and its benefits. The B2B sales funnel of a customer is different. Companies need as much knowledge as possible to come to a decision. But B2C consumers tend to be more affected by quick sales and promotions. That's why they're more likely to make an impulse buying decision.
The design
The graphical side of the B2C email is much more critical for B2B businesses than B2B businesses. Consumers (B2C) are more responsive to visual information. But they're less likely to read long text-filled newsletters. It doesn't mean that this factor is ignored in B2B email marketing. With your B2B letters, you can be imaginative to stand out.
The tone
The "tone of voice" defines the basic tone of marketing communications. The tone needed to engage B2C customers varies, ranging from humorous, quirky, friendly to more serious and formal, depending on your customer relationship. It also depends on the personality of the brand and the products/services you provide. The tone of B2B companies is often more informative and formal. There's space for humor in some B2B emails, but it needs to be well-placed.
The contact list
B2C customers choose to subscribe to newsletters from organizations that are of interest to them. According to Emarketer, about 33 percent of B2C contacts are already customers. As a result, B2C companies can easily gather a database for their email marketing. B2B businesses, on the other hand, typically have to work a lot harder to generate leads and build up a database.
Why Your Company Should Have a B2B Email Marketing Strategy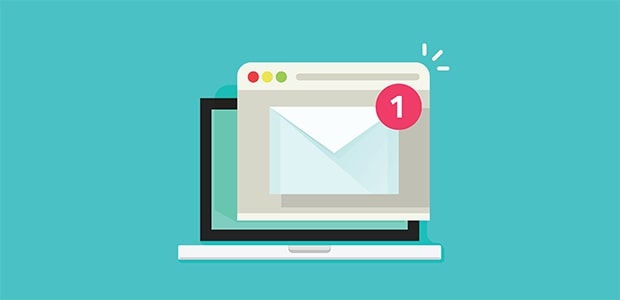 Now more than ever, it is vital that your company implements a committed B2B email marketing strategy. The following statistics discovered by Salesforce, a multinational customer relationship management (CRM) organization specializing in cloud computing, will enable us to paint a simple image that shows the true impact of a well-run B2B email marketing campaign:
For every $1 spent in email marketing, $44.25 is the average return on the investment (Experian).
77% of customers prefer to receive permission-based marketing communications via email (ExactTarget).
72% of B2B buyers are likely to share useful content via email (Earnest Agency).
Simply put, these figures show that B2B email marketing means more engagement, more engagement means more leads, more leads mean more conversions, and more conversions mean more sales. Thus, B2B email marketing should be a crucial part of your inbound toolbox and you can use this tool as part of your overall marketing plan.
Although blogs and social media are taking larger and larger portions of B2B marketing budgets, email marketing remains a vital and cost-effective approach to drive generation efforts and create long-lasting relationships with B2B clients. An expertly designed marketing email will start a sales conversation with valuable leads and help you maintain the relationship with your most profitable customers.
Types of emails for B2B email marketing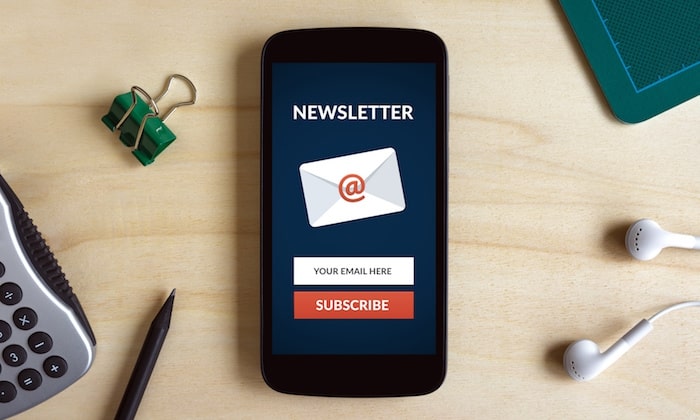 There are three popular types of emails that B2B marketers can use when sending email marketing communications. They are all quite similar, but the goals and expected results are very different, so the content is usually different as well.
Relationship building emails
Improving B2B relationships is a must and email marketing can be used to do just that. These emails can come in the form of surveys, welcome emails, or simply a re-entry email to a subscriber who has gone cold. The email aims to raise awareness about your brand and product or provide some information on a given subject that the customer is interested in.
Content emails
This form of email is not intended to sell to your subscribers directly. The purpose of the email is to send them content that is valuable to their interests. The content can take the form of a blog post, a news article, a case study/product update on the business's website, or even a newsletter. The aim of the email may be simply to raise awareness about your brand and product or to provide some information on a given subject that the customer is interested in.
Offers emails
This type of email is similar to content emails, but there is typically a transaction involved-most likely some kind of data. Offers such as free downloadable templates, webinars, and audits can be achieved by offering some information in exchange for something, such as email addresses. The purpose of such an email is to generate a lead from the list of subscribers so that the subscriber may move through the customer journey and towards a sale.
B2B Email Marketing best practices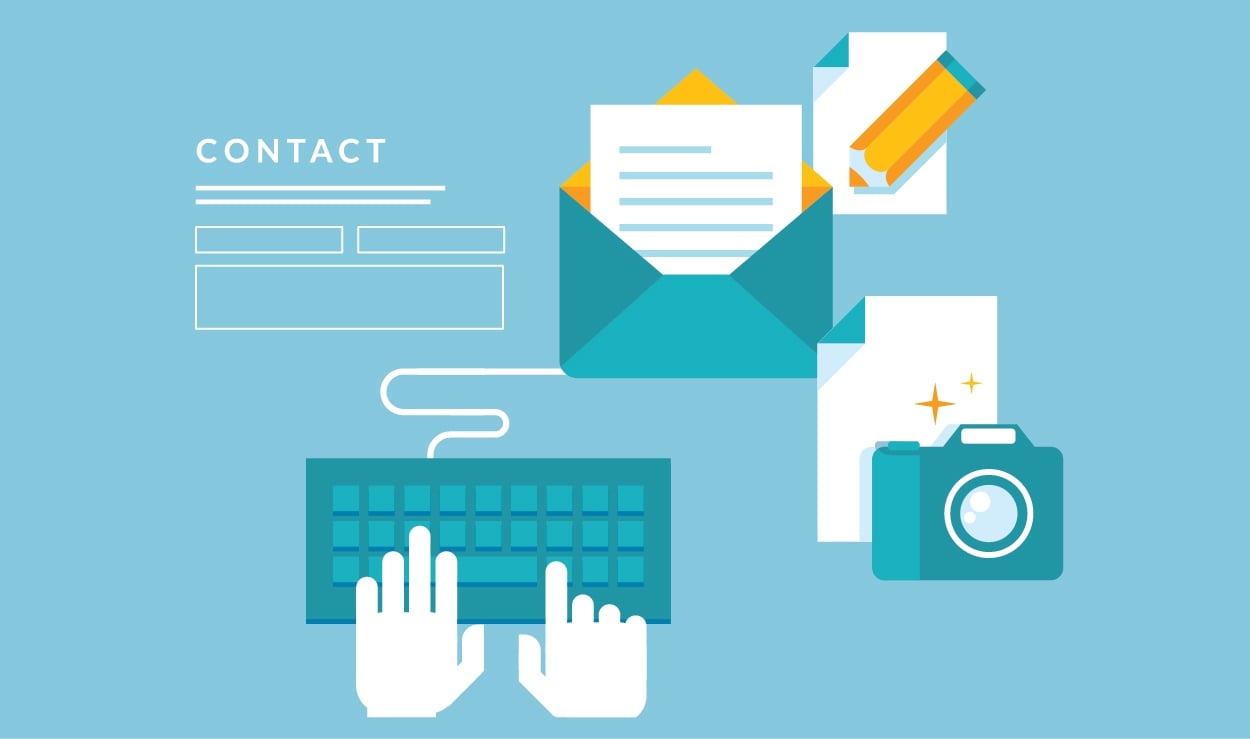 Browse the internet, and you'll find a vast range of blogs with advice about how to do email marketing. You can get advice about how to craft subject lines and the best time to send those emails. Here are the best B2B email marketing strategies that you can implement right away for your business.
Choose the right email service provider
Let's get this straight: you just can't run mass email marketing campaigns with Gmail or Outlook, since they just don't have the features to facilitate this type of business activities. To run effective email campaigns, you will need a tool that provides you with features to capture email leads, store them, segment them, and distribute your emails.
There's no shortage of email marketing tools out there that can help you with this, but what's difficult is choosing the right one for your business both budget-wise and functionality-wise. With that in mind, you can have a look at our Best email marketing software, tools & services article to find the right tool for your B2B email marketing efforts.
Personalization should be included in every email that you send out. At the most basic level, using the name of the subscriber and the company/industry sector within the body/subject line can increase overall interaction significantly. Make sure that the sender is also clearly identified by having the sender's name in the email body and at the top of the email.
Segment your subscribers
Subscribers' emails, once acquired, can be segmented for personalized promotions. This means your subscribers' chances of doing what you want them to do with your emails are higher.
Many email marketing tools on the market, such as AVADA Email & SMS Marketing, provide a detailed set of segmentation categories – such as name, location – that can be used for segment lists and communication preferences. From re-engaging old contacts to rewarding loyal; customers, there are many approaches that you can take for segmented B2B email subscribers.
Connect your email communications with your buyer's journey
B2B businesses may recognize that a significant percentage of their subscription list is not ready to purchase. Contacts can be at various points of the purchaser's journey, and so the content that is emailed to those subscribers needs to be customized based on their stage.
Apart from simple segmentation, e-mail contacts and messages should also be linked to the purchaser's journey. So the content is relevant and sent out with a purpose: to advance the contact in the customer journey and get them closer to a sale, when that contact is ready for it.
Address an individual, not a crowd
I sometimes find myself surprised when reading marketing emails to find that the content, specifically the written copy inside, is aimed at groups of people rather than individuals. My name may be on the subject line, but the actual material doesn't seem like it's for me.
When writing B2B campaign emails, always send emails as if you were writing a personal email to a colleague or acquaintance in your Gmail or Outlook account, not to a group of people. Write to one of those people. The executive, the decision-maker, or someone in the chain of command who is part of the complex sales process. This will boost engagement.
Automate where possible
Once your subscriber list is segmented, certain rules should be established within those segments where, once a trigger is activated, its corresponding automated email will be sent to those subscribers. Email marketing is a prime method of qualifying and cultivating subscribers into leads and then sales, but this automation program is needed to make every email timely and relevant.
Follow up on everything
The reason B2B Marketing emails are not responded to can be simply because they may have been sent at a busy time in the recipient's calendar. not that the content was irrelevant. A quick follow-up text, just to spur someone on, can turn the campaign's success.
So if an email doesn't get a response, or if an event is activated, or if the feedback is needed, a short email will alert a subscriber to take action on a campaign that could earn big rewards. Also sending follow-up emails to "unread" has shown that the overall open rate has increased by almost 50 percent.
Read more: How to Write a Follow-up Email?
Choose a simple email design
Email design is one of B2B email marketing's most critical aspects that often gets done wrong, although it's easy to get it right. And the general rule is that the design of the email should contain minimal design elements.
Avoid a complex email layout, use images to a minimum, and use HTML text/sources (black). B2B marketers often forget that their subscribers are not B2C consumers, where the emphasis is more on visual elements. Clarity should always be at the heart of B2B emails.
Drive your subscribers to landing pages
"Treat your emails like a homepage." This quote is a full summary of what B2B marketers ought to do with emails, which is to catch your attention and then redirect your attention to a web page.
The e-mails should be short and the point and the CTAs should be straightforward, repeated if necessary. I haven't met anybody who works in marketing who wants their customers to waste time in emails, so you should do everything you can to direct your subscribers away from emails and to your landing pages.
Clean your list regularly
Designing engagement emails is critical, but if these emails are not delivered in the first instance, the design is meaningless. Having a clean list improves deliverability, decreases bounce rates, and increases the quality of the data for your B2B email marketing.
Don't be afraid to delete inactive users from your lists or ask them what content they want to get. Keeping the list clean means that everyone we're talking to is genuinely interested in hearing from you. If they are not interested in your company and product, there is no need to interact with them as subscribers.
Read more: Why Should you Clean your Email List?
Test everything
Testing is part of a marketer's day-to-day responsibilities, as we examine our work and look for ways to enhance our campaigns' success. Testing helps you eliminate the guesswork and provides you with precise data about where you need to improve. The general rule is to choose one or two elements to evaluate and see if this enhances efficiency before tweaking other email components.
Examples of B2B Email Marketing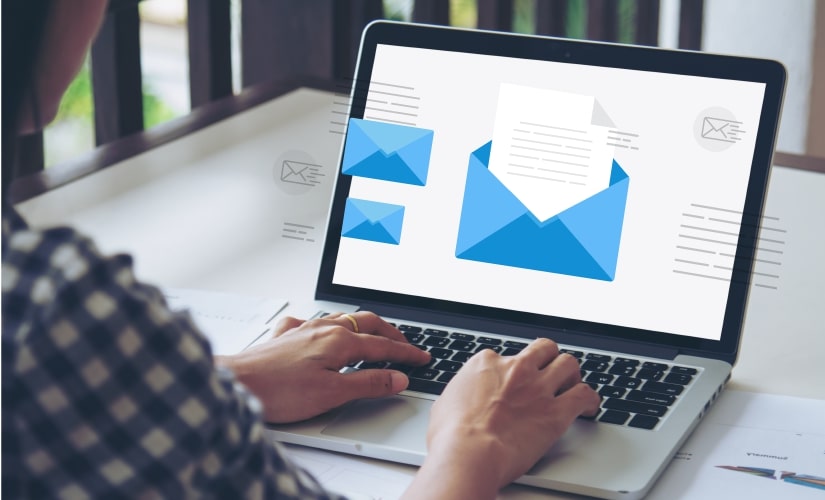 Welcome Email
When it comes to B2B business, welcoming your customers on their subscription will make a good impression. Make sure your welcome email introduces your brand to them in detail. In addition, mention your social media profiles so they can check out your activities on a regular basis.
For example, when you register for Zapier, you will receive a welcome email with a prominent call-to-action. You can send welcome emails manually or use auto-responders to interact with new prospects.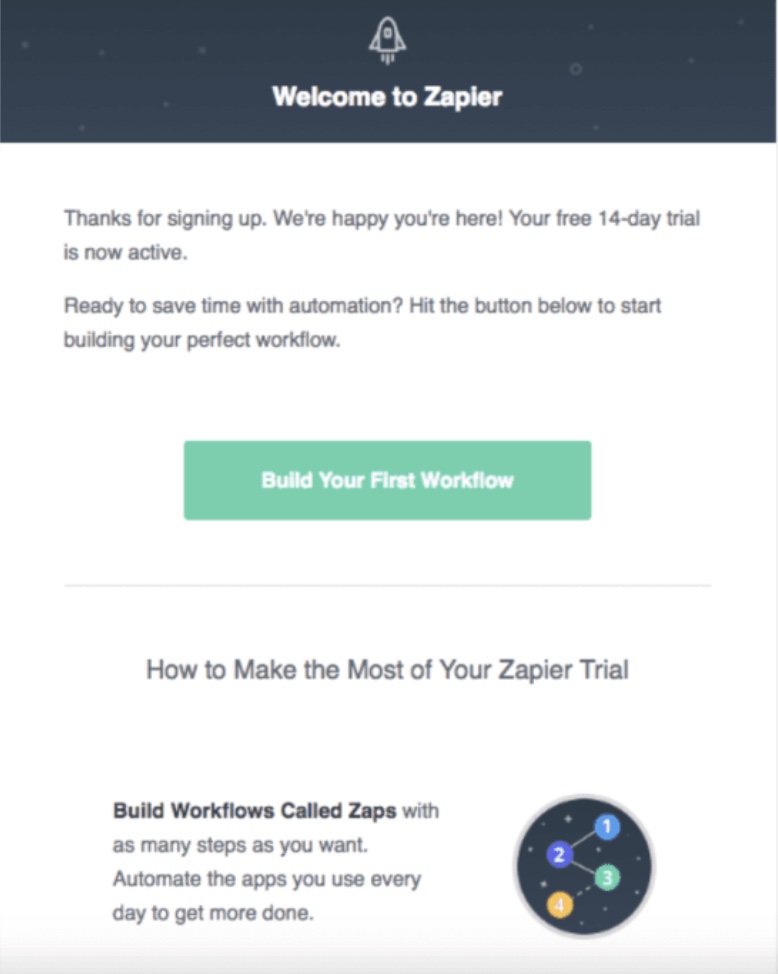 Announcement Email
B2B businesses use announcement emails to keep their future customers up to date on major business changes. These changes include the introduction of new products, the recruitment of C-level personnel, the addition of employers to board members, etc. For example, Uber often sends out emails if there is new news or leadership, or features in their app. It allows them to maintain credibility with their followers without any criticism.
Upcoming Event Email
If you want to host an event, you should notify your subscribers by email so they won't miss it. To generate more excitement among your subscribers, you can insert event teasers in the email along with the date and time. For instance, Hubspot published an event and used an event email template to maximize the number of registrations. Here, they listed all the specifics, such as the date, the platform, and the speakers, so that their customers can get full information about the event.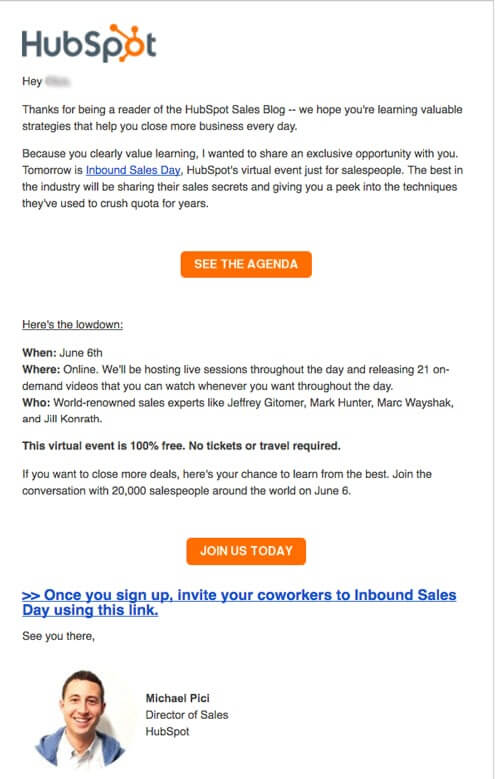 Webinar Email
Driving traffic to your website and enabling people to register for your webinar can be a little complicated. That's why a lot of B2B businesses prefer email marketing for this purpose. Any business must notify its subscribers of the event that you signed up for your webinar. Generally, businesses are sending four email webinar series, including:
an invite email
a confirmation email
a reminder days before the event
a final notification before the webinar goes live.
For instance, Asana sends an email where users can register directly for their webinar. The email provides details about what the webinar is all about, such as the host, date, and time of the webinar.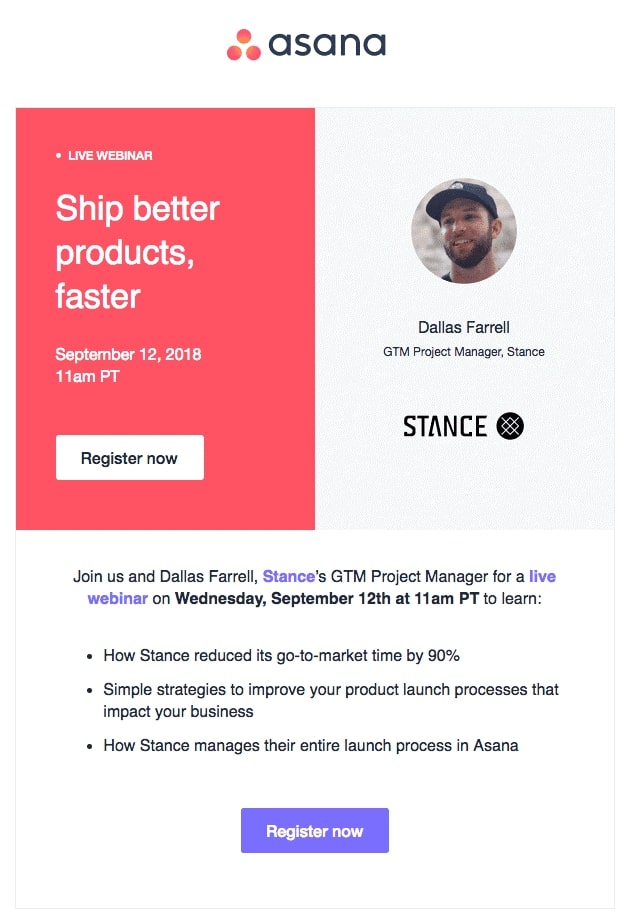 Offers and Free Trials Email
Some people would only open promotional emails if they include coupons or free trials for that specific brand. You can offer a 14-day free trial of your product/service to create trust between you and your subscribers.
If you direct your subscribers from email to your landing page, your content must be relevant so that it can generate leads. For instance, Book People sent discount vouchers valid for a limited time to their subscribers. They introduced a personalized email countdown timer, so any time an individual opens an email, the countdown would start automatically.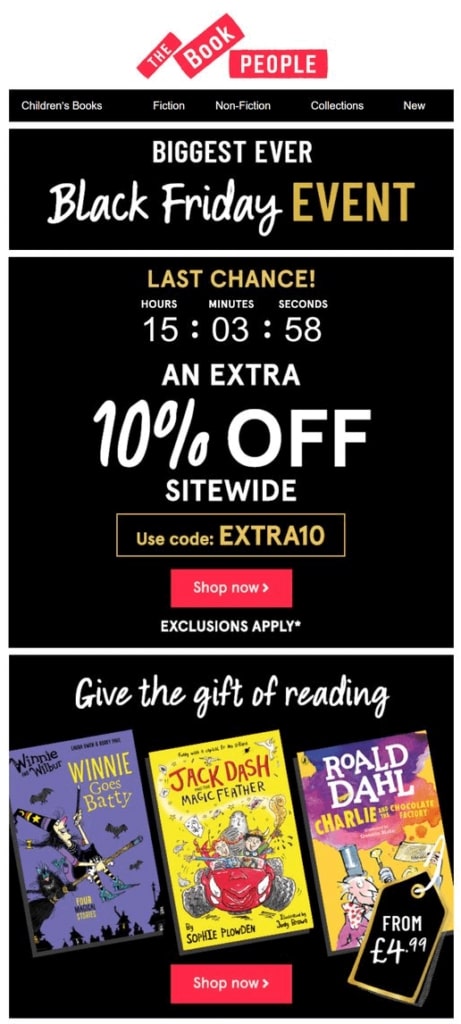 Curated Content Newsletter
When you send an email containing different pieces of content collected from different sources, it is known as a curated email. If you are selling a product or a service, you can build a list of blogs and send them to your subscribers.
As shown in the example below, the author establishes a personal touch with her audience in the first paragraph. She added curated materials, so her audience doesn't have to look for these subjects on other websites. This is important for B2B email marketing because your customers are busy, and this can reduce the time it takes your customers to scan your email.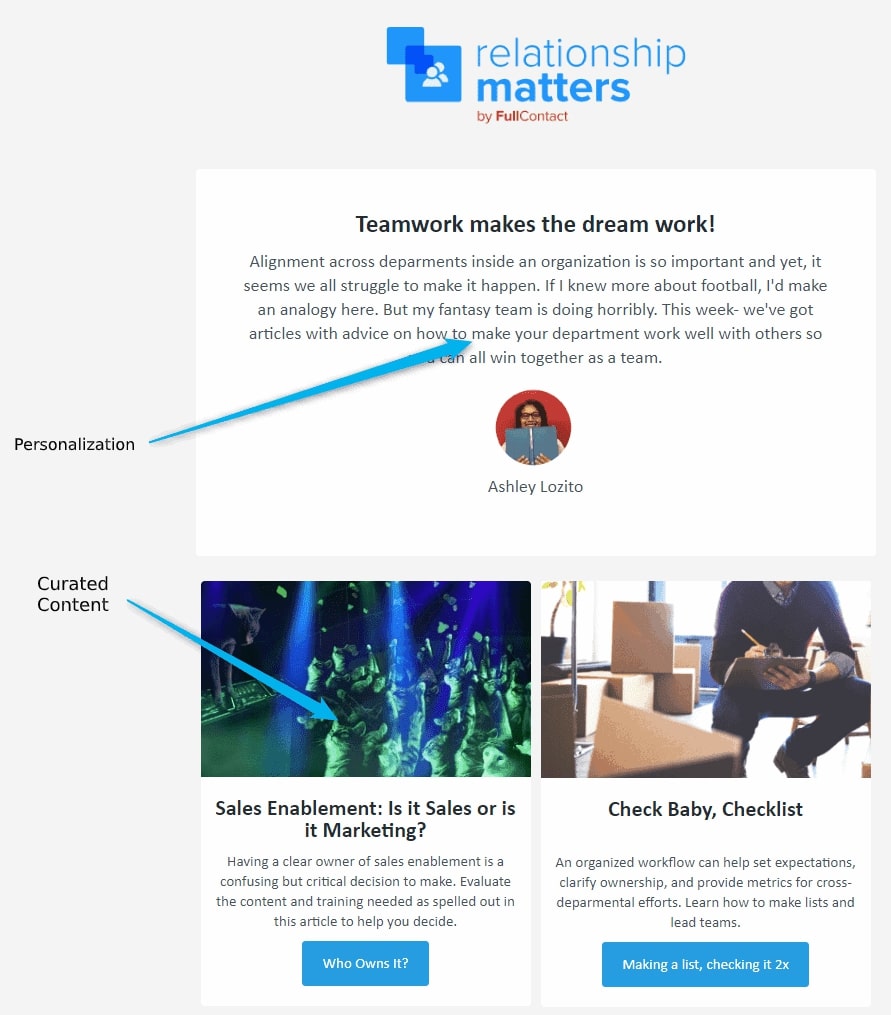 Survey Email
B2B survey emails help you understand your customers' preferences for your product and service. You should send a survey to a select group of customers who have already bought from your business.
There would be a higher chance of receiving a response from the client who has already purchased your product and service. An online store sends a survey to its customer in the example below to gather feedback on the purchase and delivery experience.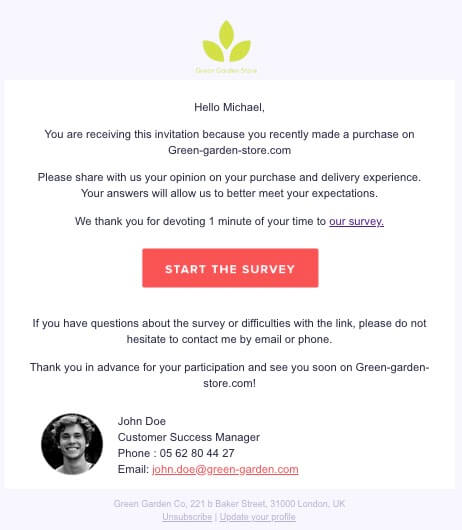 Upsell Email
In an upsell email, you provide an upgrade or premium services or add-ons to enhance your service quality. For instance, many B2B service businesses offer two payment versions, i.e., monthly or yearly.
You can send an email to give them a discount if they want to pay bills on an annual basis rather than on a monthly basis. For example, SkillShare, an online educational platform, uses the email below to upgrade its premium courses. The email, of course, is sent only to those customers who are already using the SkillShare courses.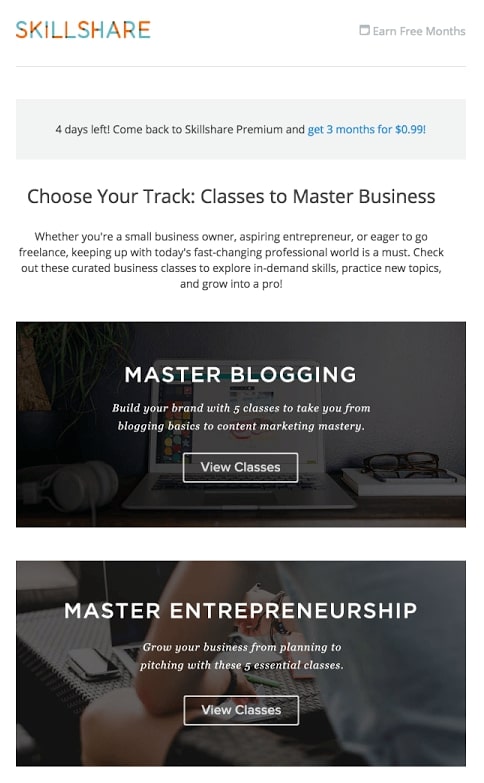 Read more: 10 Upsell Email Templates That Strongly Convince
Case Study Email
With a case study email, you can demonstrate your niche's findings and experience with real examples. In such cases, the prospects will see past results and determine whether they would be useful. Depending on your product, you can demonstrate to other companies how you can boost their revenue, conversion rate, or productivity.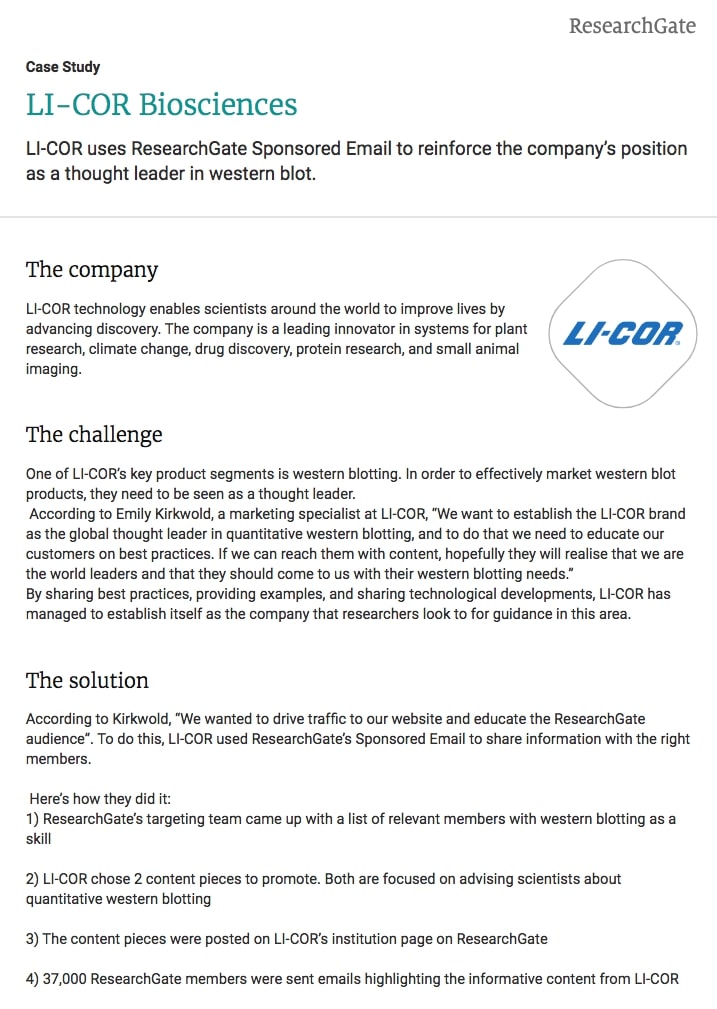 Best email marketing tools for B2B email marketing
AVADA Email & SMS Marketing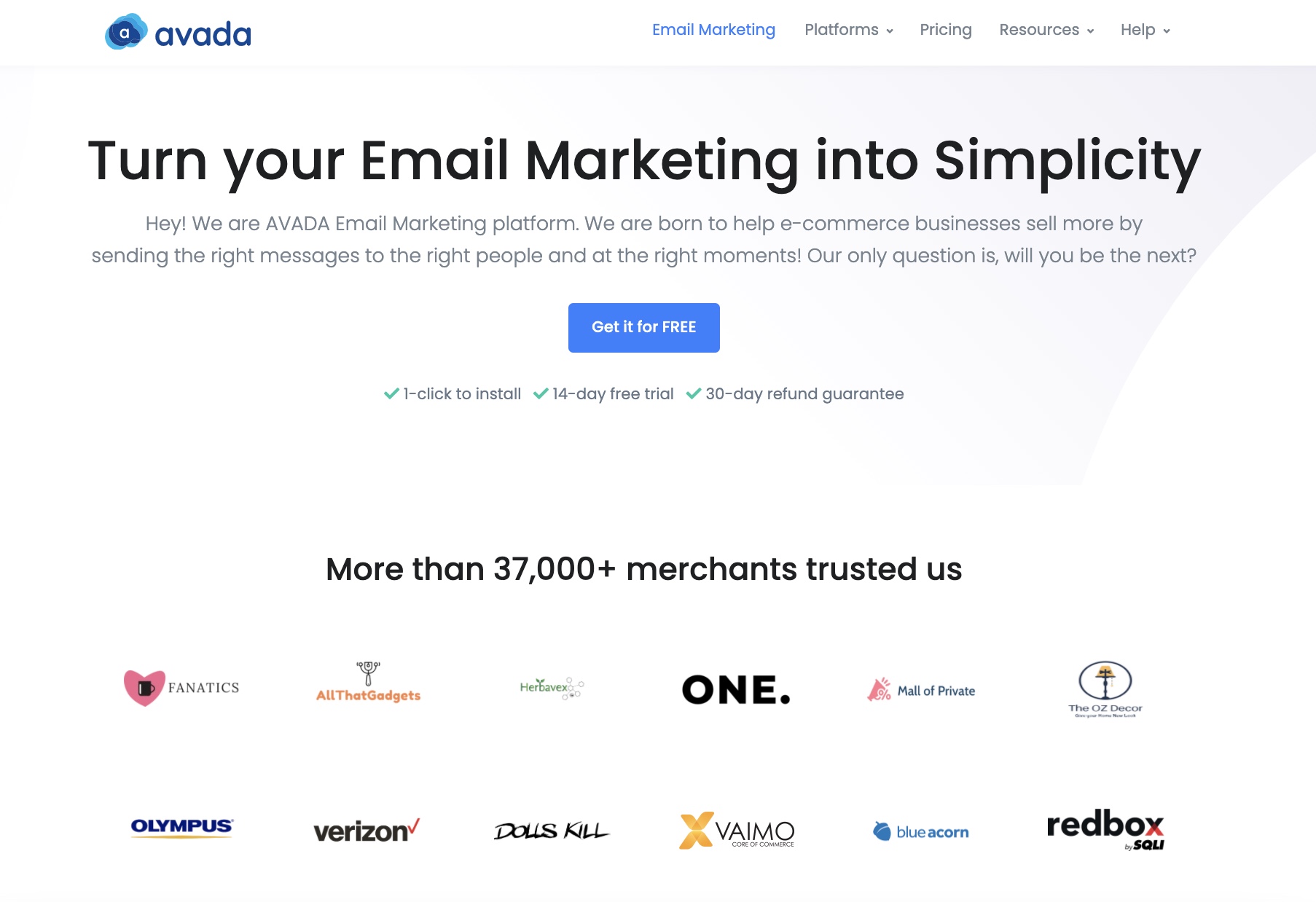 AVADA Email Marketing is one of the popular email marketing tools used by B2B companies worldwide to expand their subscription list and apply email metrics to their business solutions. AVADA Email & SMS Marketing email marketing provides many features, such as email automation and list segmentation, that can help you run B2B email marketing campaigns. Some of the main features of AVADA Email & SMS Marketing are:
Abandoned Cart Recovery
New Subscribers
Transactional emails
Cross-sell, Upsell Emails
SMS Automation & SMS Newsletter
Segmentation
Workflow split
Email Editor
Ready-to-use email templates
Sign-up Forms
Reports
With AVADA Email & SMS Marketing, you can apply a tailored approach to your target customers and make email delivery more personalized. You can customize your emails based on customer behavior and personality without any complex coding skills. AVADA Email & SMS Marketing provides a forever-free plan for you to try out the app, and then paid plans start at $9/month.
Best for: Small and medium-sized B2B businesses who are looking for a user-friendly tool to help create and run their email marketing campaigns.
Constant Contact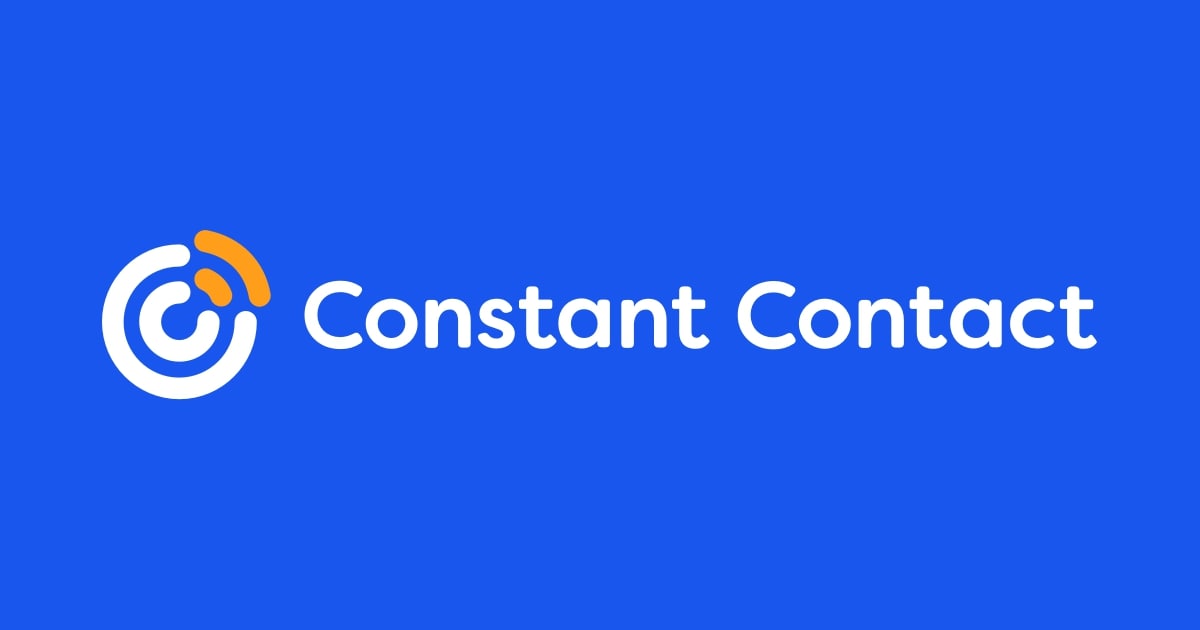 Constant Contact is one of the best email marketing methods to boost your B2B email marketing efforts. Starting with an email marketing campaign to increase sales of Google Ads, Constant Contact gives you all the resources and advice you need to produce favorable results.
The goal of the tool is to help small and medium-sized companies understand the value of the web and make email marketing easier. The tool provides more than 100 latest and mobile-optimized email templates that can engage and convert customers. Their pricing plan begins at $20/month for up to 500 contacts.
ConvertKit
ConvertKit allows you to quickly set up landing pages to collect your prospective emails and target them. With ConvertKit, you can build automated emails based on the recent activities of your subscriber. You can segment users, create personalized emails accordingly, and build segmentation-based workflows. The app comes with a free 14-day trial post that you need to buy a $29 monthly contract.
Sendinblue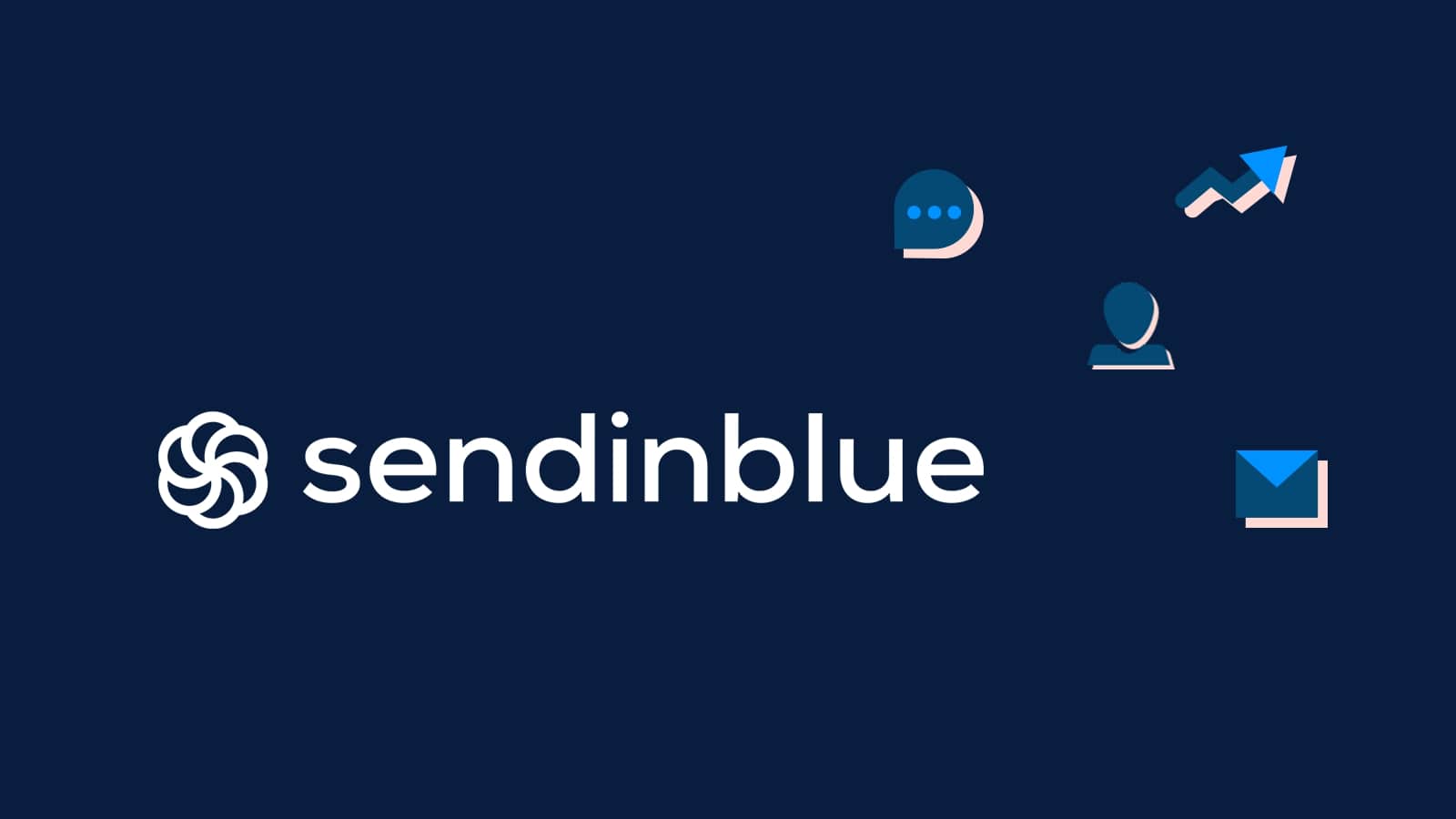 Sendinblue is another popular email marketing tool for small to medium-sized B2B enterprises. This email marketing platform is cloud-based and mobile-friendly, helping you with your email optimization activities through audience segmentation, targeted promotions, process automation, and smart scheduling features.
The tool also provides pre-made email templates and an email build that you can use to create compelling emails and attractive newsletters without any coding skills. Their pricing plan begins at $25 a month with 40,000 emails per month.
Final words
That's it! I hope that this article has provided you with valuable information about B2B email marketing. Please feel free to leave comments below for a further discussion on this topic!
New Posts
Stay in the know
Get special offers on the latest news from AVADA.