BigCommerce Reviews 2021: Features, Price, Support, Pros & Cons
Last updated: September 01, 2023
BigCommerce is one of the most popular eCommerce solutions for businesses nowadays. Before applying and using all features of the platform, you must have desired to know more about it. That's why we have this post today.
We will cover all you need to know about BigCommerce ranging from its highlighted features, pricing plans, payment gateways, or a brief review of its pros and cons. After this post, we hope you can answer the question of yourself whether to spend money on BigCommerce or not.
Now let's get started!
BigCommerce Overview
Before coming to the feature review, you should have a general idea of BigCommerce.
BigCommerce is a hosted eCommerce software that helps businesses build up an online store and provide products or services for their customers via websites. You need to notice that BigCommerce is a SaaS which means the software as a service. So, BigCommerce runs on its own servers and charges you a monthly fee to use. You are not the owner of it, do not have to buy web hosting, do not have to install anything on your computer to use it. Once you have access to a web browser as well as the Internet and pay for it, you can freely create and have your own business.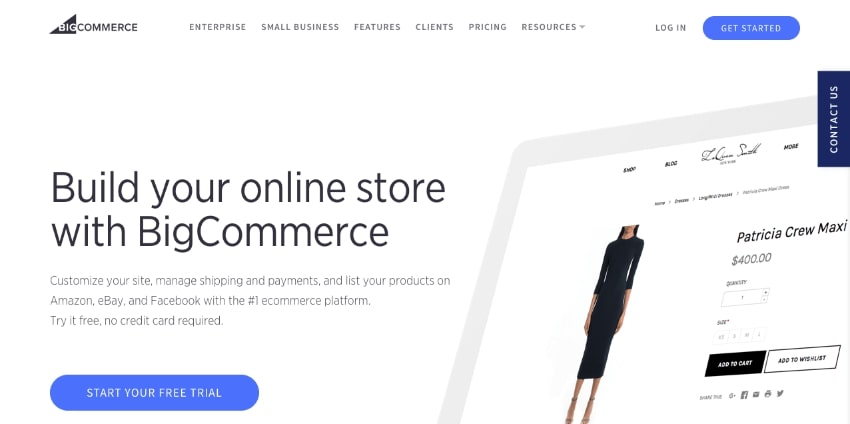 When using BigCommerce, you will have an opportunity to approach customizable templates and other useful tools to market your products.
BigCommerce is the most suitable for those who know little about designing websites. However, it's important to note that BigCommerce is for more tech-savvy users and developers to tweak the HTML and CSS of their online stores too.
There are multiple hosted online stores available out there like Shopify, Volusion, Squarespace, etc. BigCommerce is quite similar to them, and you will need to ensure a place to which you can move your store any while the platform is about to shut down or change its functionalities. Anyway, if you are not making an online store from the beginning, I'm sure you will choose hosted solution like BigCommerce.
Features review
BigCommerce offers a set of features that is special in comparison with other online store builders. You will have to upgrade to a more expensive plan to make use of the features that BigCommerce provides. Each pricing plan of the platform will bring about different features. However, there are multiple important features that are available with all plans. You should look at the list below:
A set of 12 free templates
A drag-and-drop page builder
Users can have unlimited staff accounts
The specialized feature of a product review
The professional reporting feature
The unlimited number of physical and digital products that users can sell
BigCommerce has integrations with multiple payment gateways, which includes Paypal. Users can approach it without paying any additional transaction fees
Full CMS feature (content management system)
Basic SEO features (search engine optimization)
The automated image optimization with Akamai Image Manager
BigCommerce also has integrations with multiple email marketing services, including Constant Contact, iContact, Mailchimp, Interspire, etc.
Discount coupons and gift vouchers
The ability to tweak CSS and HTML
The ability to build up a headless site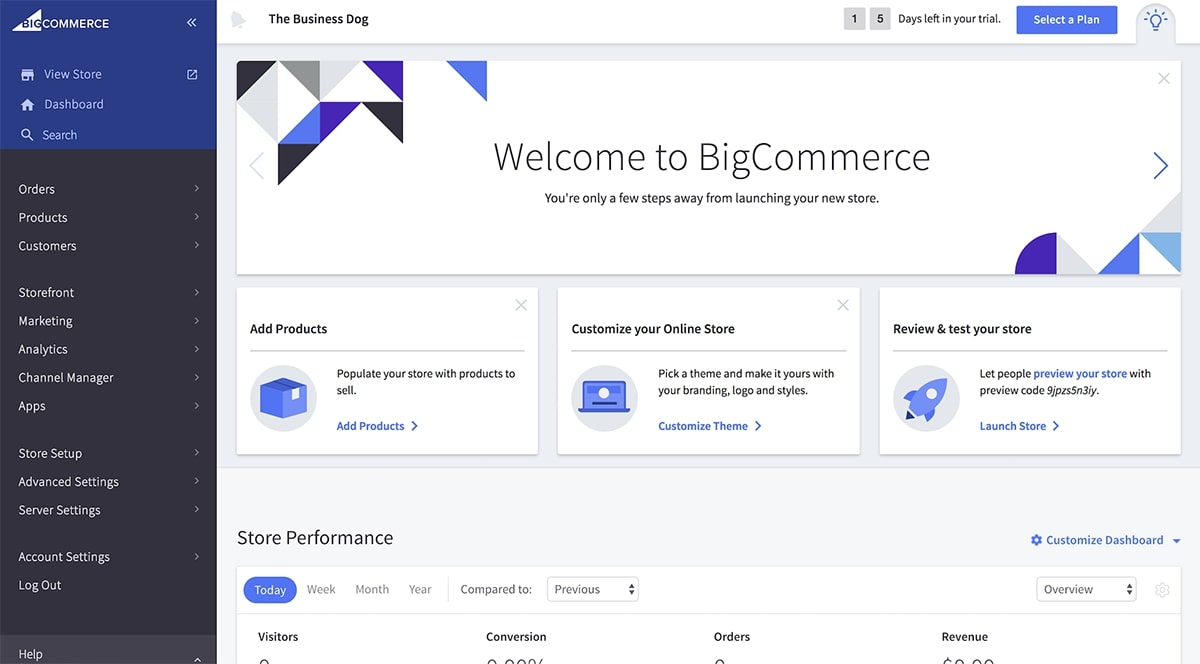 The above are basic features that you can have no matter what plan you pay for. You will have more if you decide to invest in a more expensive pricing plan of BigCommerce.
Pricing & plans review
The more you pay, the more you have. What features you can make use of will depend on what pricing plans you choose. BigCommerce brings about four monthly pricing plans: BigCommerce Standard, BigCommerce Plus, BigCommerce Pro, BigCommerce Enterprise. Now let's come to details of each pricing plan:
BigCommerce Standard
First, as the cheapest pricing plan, BigCommerce Standard costs only $29.95. This price is quite the same as the entry-level eCommerce pricing plans of its rivals like Shopify, Voluson, or Squarespace.
Nonetheless, BigCommerce Standard provides more than just an entry plan which includes:
Unlimited bandwidth
Unlimited staff accounts
Unlimited file storage
A standalone online store
Ratings and reviews functionality
Selling with multi-currency
Selling products in a physical location with the point of sale feature (POS feature)
AMP (accelerated mobile pages) feature
Other features I have mentioned like functionality to sell unlimited products, gift cards, coupons, professional reporting, or automatic image optimization.
As you can see, you can not find this set of features in any entry-level plans of other online store builders. With quite a similar price, you can approach multiple features with BigCommerce, especially selling in multiple currencies.
If you want me to point out a lack of BigCommerce Standard, it must be about the abandoned cart saving functionality which is not provided. The abandoned cart saving functionality or abandoned cart saver is a tool identifying customers who have stopped their purchasing in the middle of shopping. Knowing that means you can create a suitable email marketing strategy or other tactics to convince them to come back their purchase. What's more, there is an annual sales limit for BigCommerce Standard of $50,000.
However, it means nothing since BigCommerce Standard is still worth investing in.
BigCommerce Plus
The second pricing plan is BigCommerce Plus which costs $79.95 per month. You can get a 10% discount if you decide to pay annually for it. This plan gives you everything the Standard one offers but you will get multiple additional functionalities which are mentioned below:
The abandoned cart saver which you are expecting
The persistent cart which saves a product in your customers' carts no matter which device they used
The customer grouping feature (segmentation)
The stored credit cards which help your regular visitors save their cart details on your store
Of all the functionalities above, we think the customer grouping feature is the most noticeable. With this feature, you are enabled to divide customers into multiple segments. Once you have this in hand, you can bring about the relevant reward to your different customer groups depending on their activities and purchases. That is why many business owners choose this plan to create a loyalty program easily.

Besides, BigCommerce Plus has an annual sales limit of $180,000
BigCommerce Pro
The BigCommerce Pro plan is $299.95 per month. Being much more expensive than the BigCommerce Plus, this pricing plan does not give you many additional features. However, the sales limit will increase significantly with up to $400,000 in online sales and an extra fee of $150 per month per $200,000 in sales.

Also, BigCommerce Pro has a very useful feature which is Google Customer Reviews. This functionality is a great opportunity for you to get feedback from users who have bought an item or used your online store's services. You can also upload and display their feedbacks publicly to increase your brand reliability.
You should allow the Google Customer review feature to work with your online store. When a customer visits and makes a purchase from your online store, they will be sent an email asking if they would like to review it on Google. This will be sent after their products are sold and shipped to them.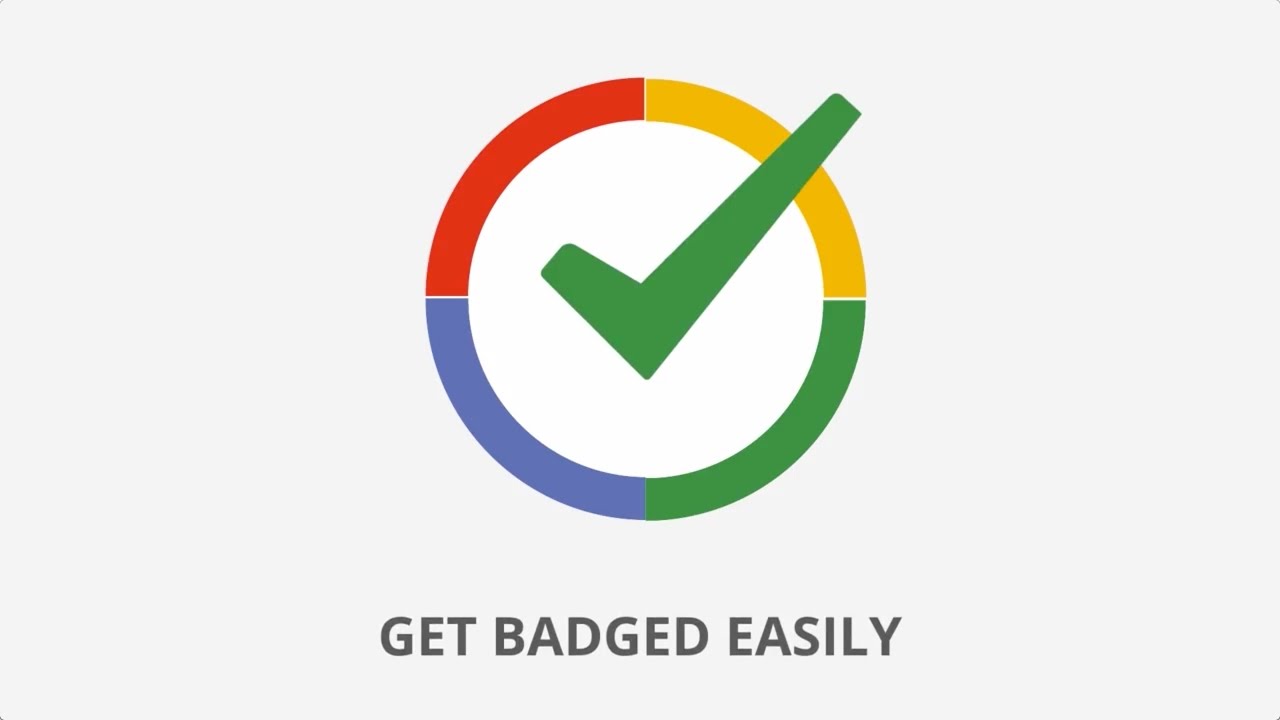 Once they agree to review your product on Google, Google will automatically send them another email that includes a survey after receiving the items. Google will collect their feedbacks and make them into ratings which will then shown on your online store, Google Shopping, and Search Ads via a Google Customer badge.
Additionally, you can also approach faceted search (advanced product filtering) and custom SSL via a third party.
BigCommerce Enterprise
Finally, we want to introduce BigCommerce Enterprise. You need to call sales or its hotline for a custom price lower than other pricing plans proving the same features. While the first three plans target small businesses and individuals, BigCommerce Enterprise is aimed at businesses and corporations which have high volumes of sales, high bandwidth, and advanced selling requirements. The sales of these businesses are up to over $1,000,000
Here are features that BigCommerce Enterprise provides apart from everything of cheaper plans:
The BigCommerce consulting feature or the account management
The priority support which includes API support.
The price lists feature which helps you display product prices according to customer groups. That means different pricing rules will allow different groups of customers to see multiple prices based on your segmentation.
The advanced product filtering which helps your customers easily find your store using your own custom fields.
Unlimited API calls
The last feature mentioned above may be why this plan is for those expecting a high volume of traffic or API connections to their stores. The application programming interface (API) of the platform enables developers to share data repeatedly between your store and other apps without any limit of data sharing numbers.
This pricing plan does not have a fixed cost, but you need to call the platform to negotiate and discuss to have the lowest price. If your business has many requirements, the price will be higher. However, BigCommerce promises to bring about a lower price than Shopify's enterprise-grade plan or the Shopify Plus, which is about $2000 per month.
Also, the annual sales limit for this pricing solution is decided via negotiation.
Ease of use
In general, BigCommerce is easy to use, especially when you use a contemporary content management system known as CMS.
To be specific, when it comes to the menu format, it is vertical and set on the left-hand side of the screen, making users easily find the features they want. Additionally, their articles labeled clearly, such as Orders, Storefront design, or Analytics, bring about simple access for all kinds of business owners to these key features.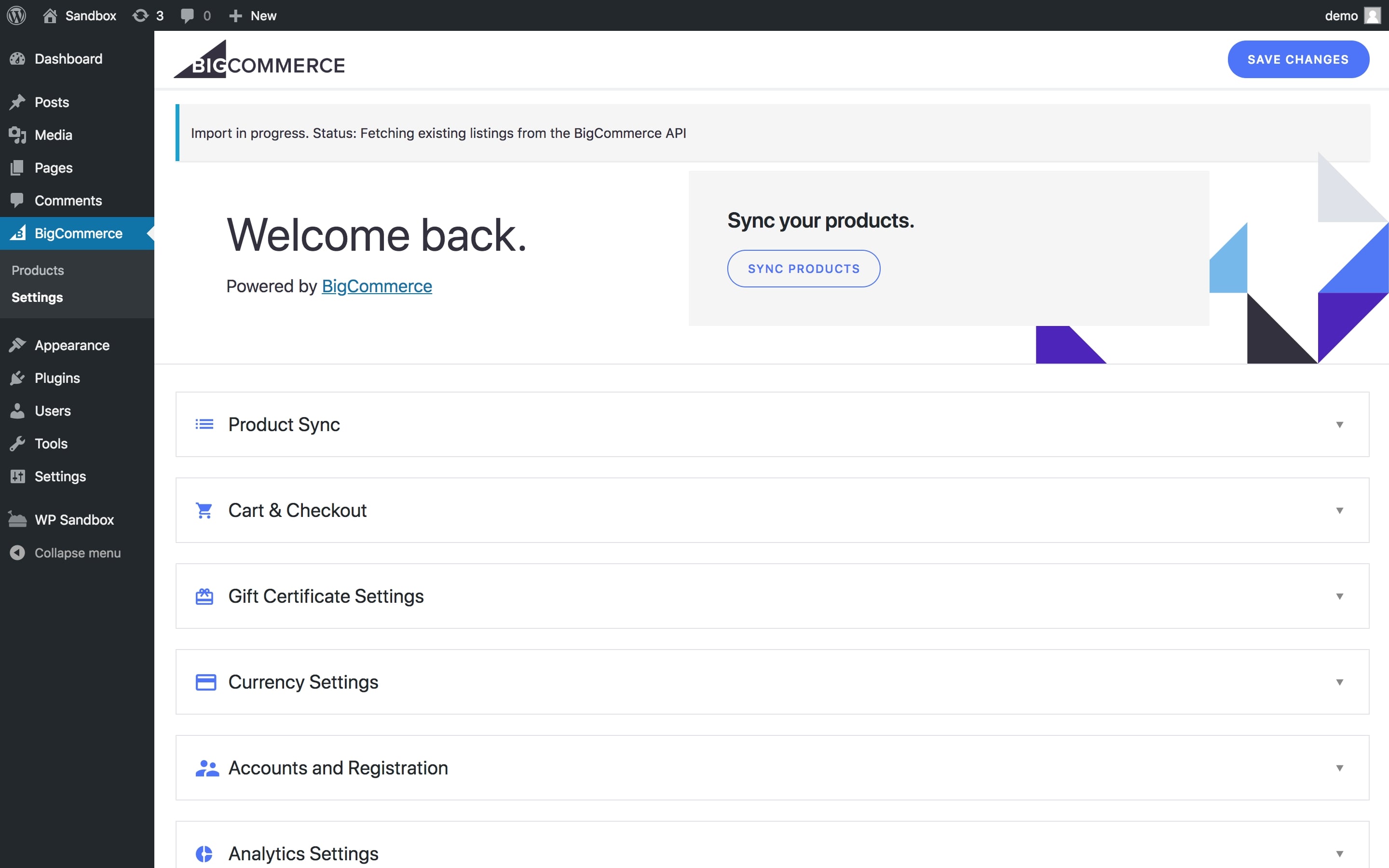 What is more, the relevant content or information of the feature you choose will be displayed on the opposite side. So, you will find it easy to see and edit accordingly.
In addition to it, one noticeable of BigCommerce, which is not only useful but also makes the platform easy to use, the drag-and-drop page builder. Thanks to it, you are allowed to choose the content blocks you want such as columns, rows, pictures, or text area, and drop them into wherever you want within your pages ad appropriate.
When compared with its competition Squarespace which offers the layout engine or WordPress with Gutenberg editor feature, BigCommerce is far easier to use and get started with. In terms of managing and organizing products as well as catalogs, BigCommerce is surely the easiest platform within its market.
Nonetheless, it does not mean BigCommerce is perfect when it comes to ease of use. You may find it dominates in terms of product and catalog management but needs improvement in terms of content and layout organizing.
According to the experience of its users, the process of editing the layout of a BigCommerce page is not as easy as expected although the platform provides users with the welcome addition of the page builder. For example, it is hard to remove or hide some elements like fonts. Users can still get the free templates with the default range but it is unfortunately limited.
The drag-and-drop feature is great but it tends to be quite bulky for some. What's more, the only way to get access to the page builder is to go to the theme customizer.
Payment options review
There are two options to accept credit card payments in BigCommerce: PayPal powered by Braintree and Payment Gateways. Now let's dig into these ways:
Paypal powered by Braintree

The first way is simpler, using the default payment option for BigCommerce. Its advantages are that it's easy to set up a gateway and you can get preferential Paypal rates for credit card transactions. When you go up the pricing ladder of the platform, these rates are likely to go down. You can look at its rate within each pricing plans as following:
BigCommerce Standard: 2.9% + 30c
BigCommerce Plus: 2.5% + 30c
BigCommerce Pro: 2.2% + 30c
BigCommerce Enterprise: 2.2% + 30c. You can get a lower rate as long as you discuss with BigCommerce
One thing you should note is that these costs depend on the countries your stores are located in. If you are in the UK, these fees tend to be just from 1.55% to 1.85%.
Payment gateways
You can make use of a third-party payment solution for your business. There are up to 35 payment gateways available when using BigCommerce based on your operating process and the country you are in.
Compared with the first way, using a payment gateway with BigCommerce is more complex. You will need to spend time setting up merchant accounts with your selected gateway provider and configuring them to enable them to work with your business. However, it does not mean you shouldn't choose since the process will be based on your product categories and their number.
For us, it's still worth trying. Different from its competitor Shopify which charges you to approach a third-party payment gateway, BigCommerce does not apply these fees but the payment gateway providers. How you pay whether by monthly fee or transaction fee will depend on the payment gateway provider you choose.
Customer support review
Similarly, the customer support solutions you get will depend on what pricing plan you choose. If you are in the free trial plan, the platform will help you with the Onboarding process by providing emails and resources which are relevant. In general, you will find it no problem to start your store and run it in the beginning. BigCommerce will ensure that.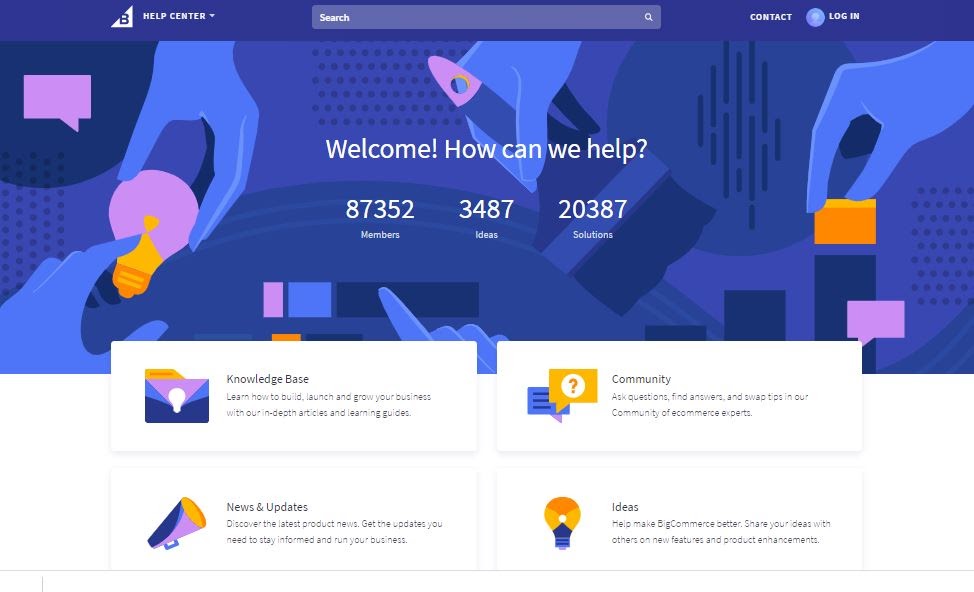 If you decide to invest in paid plans of BigCommerce, you will get 24-hour live agent customer support. The service includes phone, direct chat, email support. What's more, you will be asked to work out the problem by looking for the related answer or solution via the BigCommerce help pages before you can access contact information. For those who have already known how to solve the issues on their own, this notification turns annoying. You will see contact details that are easy to understand after you finish your searching process and ignore the help posts.
To ignore it, you need to click on the skip this step button to continue. The next page will display the phone numbers, live chat options, or other supports right away.
Besides, if you still find it hard to follow, you can look at its video series and text resources, or a community forum that is available for you to search for solutions.
One thing to remember is that you may not find the contact number of the country you are located in although BigCommerce claims that its phone support is available for almost every country. In fact, you may find it when clicking on the All other countries option.
Related Post: How to get BigCommerce Support?
BigCommerce Pros & Cons
Pros of Bigcommerce
The set of features you can get on BigCommerce is more noticeable when compared with the same price plan of other platforms, especially the entry-level BigCommerce plans.
Selling and buying in multiple currencies are easy on BigCommerce.
You don't need to pay transaction fees no whether you use a third-party payment gateway or not.
A well-designed reporting feature set is available at all pricing plans.
Third-party real-time shipping calculations are available at all pricing plans.
Users can build up custom fields easily and straightforwardly.
A Built-in blog is available.
Users can access an unlimited number of staff accounts at any pricing plan.
The abandoned cart saving tool is available at paid plans but much more comprehensive than its rival's features.
Customers coming to your BigCommerce stores can easily upload files while making purchases.
The built-in product review functionality is available.
The drag-and-drop page builder feature is available.
BigCommerce is great for those taking SEO activities since they can approach short URLs-making tools, AMP format, and automatic image optimization in all pricing plans.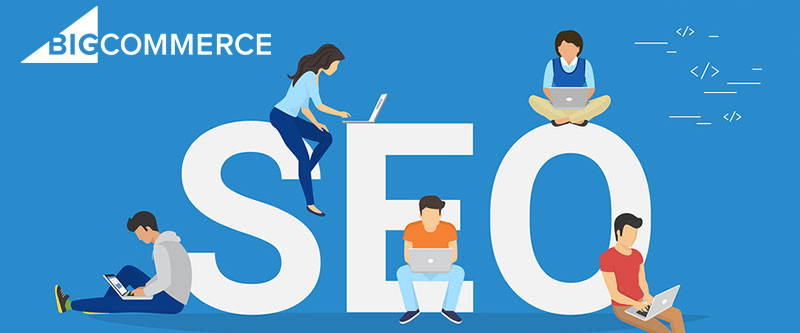 BigCommerce has a preferential arrangement with Braintree which makes it much cheaper to pay PayPal to card transaction fees.
BigCommerce is suitable for those who have multiple product variants.
Users of BigCommerce are enabled to use GDPR requirements thanks to the built-in cookie consent feature.
The free trial plan lasts up to 15 days.
The user-centric features are free which makes sure the price will not increase quickly.
Users can sell in multiple marketplaces and social media channels thanks to its good multi-channel integration.
BigCommerce offers extensive customer support channels.
The design themes are available for phone versions with complete control over CSS or HTML.
Cons of BigCommerce
The abandoned cart saving feature needs to be paid to make use of while it is free or cheaper on other platforms.
The annual online sales are limited and users need to pay for more expensive plans to approach more.
Many themes are free but they look quite similar.
Free themes are included in some typefaces but there are few of them.
The drag-and-drop page builder feature is quite bulky and needs improvement.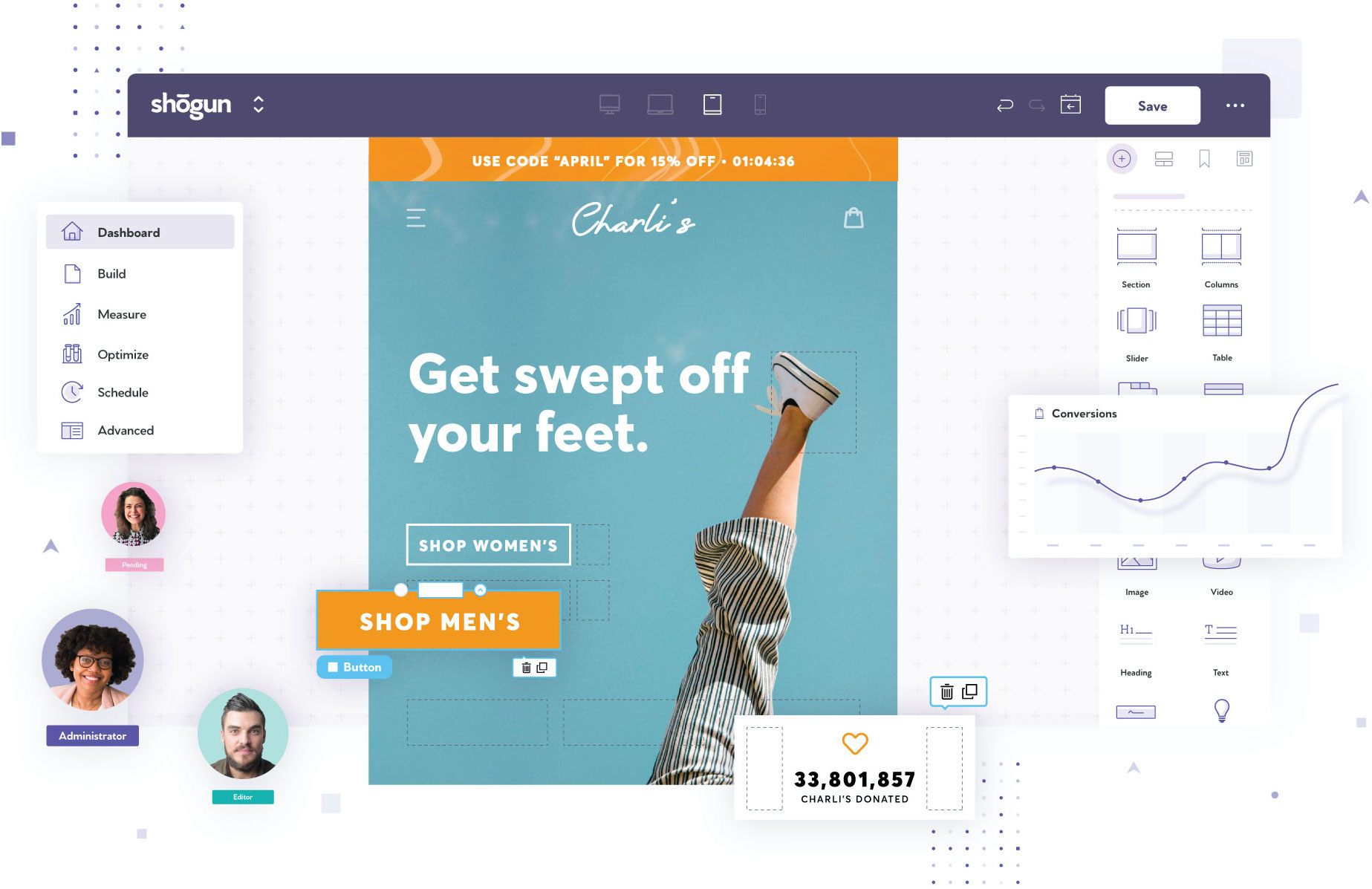 Pricing plans are affordable but include no shipping discounts while other platforms do.
The free templates are not as easy to edit as expected.
The built-in blog doesn't facilitate RSS feeds.
The revenue-led billing feature has a very tight margin which may stop customers from visiting your stores.
It is hard to locate and understand some elements.
The built-in newsletter feature is only used when using add-ons.
Customizing BigCommerce templates are just done if users know something about HTML or CSS.
24-hour support is sometimes unreachable on Sundays.
Is BigCommerce worth using?
After a detailed review, so is BigCommerce worth using? To answer this question, let's put it under comparison with its competitors.
Needless to say, BigCommerce is one of the best eCommerce platforms which is for those who want to build up an online store, add in products, and start making money from websites and customers buying products online. Besides being a great eCommerce platform, it also does well in building websites for business owners.
Despite needing more improvements, BigCommerce is still an eCommerce platform that fulfills all your demands. In comparison with others like Squarespace, you can not create all kinds of websites but you might find it much easier to create a site to sell products and services.
BigCommerce is an eCommerce tool for many giants such as Ben & Jerry, Kodak, or Toyota. The platform brings out an increase in the growth rate of around 30% and more than $125,000 a year in revenue. When compared with other eCommerce solutions and especially Shopify, BigCommerce seems to be more expensive since its pricing plans are not as fixed as its competitors.
So, the answer is, whether it is worth using depends on your demands.
Conclusion
To conclude, BigCommerce is a great choice for those who are in need of online store software. You can start with this platform to make business online. Its set of features will surely serve all your needs. You will receive more functionalities with the entry-level plan of BigCommerce when compared with other eCommerce solutions with more expensive plans.
However, all platforms have their pros and cons. BigCommerce is not perfect and needs more improvement. Luckily, the solution's free trial lasts up to 15 days, and this time is enough for you to try out whether it suits your business or not.
Hopefully, this post provides you with helpful information which helps you know more about BigCommerce and its features. If you have any questions, simply leave a comment in the section below so that we can reply to you soon. Share it with your friends and visit us for more interesting topics if you find this one helpful.
Thank you, and good luck with your business!
Related Posts:
---
Roger has over 4 years of experience in SEO. While in college, he started learning about SEO and showed a passion for the field. Right after graduation, he embarked on SEO projects and achieved great success. After years of working, he has learned deeply about SEO. Currently, he is the SEO team leader at avada.io