The Importance of Referral Marketing in Today's World
What is Referral Marketing?
Referral marketing is the process of getting more leads to your business through word-of-mouth marketing. This can be done by encouraging your customers and website visitors to invite more people to your website. Usually, the target of referral marketing is people who have a close relationship with the referrer, which could pertain to their family and friends. All they have to do is promote the program to the people closest to them, and they can quickly get leads that way. Due to the close relationship that they have with each other, promotion is easy. The response to these promotions is higher, and leads tend to convert into sales easily.
Why Referral Marketing is Important
Many businesses have adopted referral marketing into their promotion tactics. But the reason goes beyond what it can do to a business; it is also because the process is so relevant to today's times. As other marketing tactics slow the growth of a market due to algorithm changes and other uncontrolled conditions, referral marketing continues to work for every business that chose to adopt it when they started their business. In this section, you'll learn why referral marketing is important and why it should be vital for you and your business.
It Leverages the Natural Human Need to Share
Marketers tend to overcomplicate the process of marketing. Online marketing has evolved so much that so many tactics have been born. There's search engine marketing, social media marketing, and even pay per click marketing. With all of these options, marketers start to forget why marketing is there in the first place. Marketing is done to inform and spread information. It is done to share products with other people. Referral marketing is what this is, and this is the reason why it is so effective. The best part is it doesn't limit marketing through your efforts. It can also be done through the efforts of your customers and website visitors. This takes the burden off the marketer's back and allows customers and website visitors to help them to market their products and services.
Existing Clients Make the Best Referrers
The reason why referral marketing is so effective is it leverages the best people to promote the business. It utilizes existing clients to vouch for the products and the services, which can be extremely useful. Every business owner can agree to the fact that most of the sales are made with existing customers. This is because you no longer have to convince them to buy from you. They already know you and like you. You don't need to bend backward to get them to pay attention. They are already set on buying from you. It is for this reason that existing clients make the best referrers. Since they are already acquainted with your products and services, they don't need much convincing that your products or services work. You can just give them an incentive, and they will be ready to promote you.
It Can Help Them Leverage Other Audiences
There are three ways to promote your business online. First, you can leverage your audience. These are your subscribers, website visitors, and existing customers. This has the highest conversion because your audience is already primed to see offers from you. Next, there is the general public. These are people who don't know you and don't have an audience. Most marketers focus on this when they market their products and services. But it is not adequate. Then, there is the third type – other people's audiences. This is the best type of audience to promote your business, for it can help you show your offer to more people in a short time. This works tremendously well in getting you traffic and sales in record time. This is the reason why referral marketing is effective. It utilizes other people's audiences or connections. With this, you no longer have to forge new relationships. You can just leverage existing ones.
It is a Hyper-Targeted Activity That Gets More Sales
Here's the problem with most marketers. They usually choose marketing activities based on their mood. If they feel like launching a Facebook page, they do that. If they feel like commenting on other people's posts, they do it. The problem with this approach is it is not targeted. Referral marketing is different because it is hyper-targeted, for it is specifically designed to get more traffic and sales. Conversions can be counted by successful signups. And this is what makes referral marketing indispensable in any type of business.
It Increases a Brand's Social Proof
Another aspect that you'll love about referral marketing is its impact on social proof. As more people promote your brand, your social proof increases. This shows your audience that you can be trusted. This is the reason why referrals are frequent in eCommerce. It helps stop shopping cart abandonment by increasing the brand's social proof and answers the question on how to promote your Shopify store. When more people talk about a brand, other people start to believe that it is worth the investment. This is another reason why referral marketing is must-have in your business.
Referral Marketing Pros and Cons
Now, if you consider the adoption of referral marketing into your business, you have to know that it has its drawbacks. In this section, you'll learn the pros and cons of this marketing method.
Pros Of Referral Marketing
It Helps You to Get More Traffic and Sales – the main benefit of referral marketing is undeniable. It helps you to get more traffic and sales in your business. As mentioned, referral marketing leverages relationships. Because of this, customers and website visitors can easily invite more people to try a product or service through referral marketing.
It Increases Your Social Proof – Social proof is essential in today's modern business. Your customers have to see that other people are buying your products and services before they do the same. Referral marketing allows you to have this social proof through the recommendation of your referrers.
It Gets Customers with High Lifetime Value – Lifetime value is essential to getting loyal customers. More than ordinary customers, you need people who have a high lifetime value. These are people who will buy from you again and again and fuel your business to success.
Cons Of Referral Marketing
Lack of Control in Your Campaigns – As you may have noticed, referral marketing is not about promoting your business. It is about getting others to do that for you. While this may sound appealing, it is not always ideal if you are a control freak. Once you implement a referral marketing program, you have to surrender control and let your customers and website visitors do the work.
Can Drain Your Profits if You Are Not Careful – Referral marketing is an incentivized form of marketing. This means that you have to give away prizes for every signup or every sale. You need to give your referrers something so that they will be motivated to promote you. Due to this nature, it is easy to focus on just making the campaign effective. When you do this and ignore the money coming in, the program can take a severe toll on your profits.
It is Not a Set-and-Forget System – Referral marketing may sound like a system where you can just ask your followers and buyers to promote your business. But this doesn't mean that it is a set-and-forget system. You still have to do the hard work of developing your referral program.
How to Make Referral Marketing Work for You
1.Create it with Ease
It can be quite challenging to launch a referral system if you cannot do it with ease. The concept may seem appealing, but if you have to take your website apart to implement it, it is not worth your time. This is the reason why you need a referral program to launch your system, such as an influencer software. It doesn't even need to be a referral-exclusive software. It can also be performance marketing software, for example. This works tremendously well if you don't know anything about coding, for it will allow you to have your program up and running with a click of a button.
2.Promote Your Campaigns to Your Market
The best way to promote your campaigns or your products and services is to start with your market. Not only do they have the highest conversions, but they also save you time and money. Your market pertains to the people with who you are already working. This can be your existing customers, subscribers, and website visitors.
3.Expand Your Promotions to Other People's Market
You should not limit your promotions to your market. You should also extend it by being present in other people's demands as well. You can do this in so many ways. You can reach out to influencers or create collaborative content together. This will help you to easily promote your referral program and get more people into your system.
4.Adopt a Daily Task List for your Referral Marketing Promotions
Referral marketing promotions are useless unless you do it daily. You need to know your targets and what you are working towards to know how much effort you need to put in. As mentioned, you should focus on two markets: your market and other people's market. But you have to do this consistently if you want it to take effect.
5.Have a Weekly Check-In with Your Referrers or Affiliates
Also, it helps to have a weekly check-in. This will keep your referrers and affiliates engaged with your business. You don't have to contact them one-by-one. You can just reach out via email and ask them how they are doing. You can then ask for feedback so that you can tweak your program accordingly.
Some Examples of Referral Marketing at Work
Did you know that some of the best service apps used referral marketing to promote their business off the ground? To fully understand referral programs, you have to see them work. In this section are successful referral marketing examples for your business.
PayPal
You may know PayPal as a go-to brand for online payment processing. But it is one of the companies that managed to get more users through referral marketing. It started as a simple website with no users just like everyone else. So what the owner did is he gave away cash in exchange for signups. He started on the losing end, for he was losing money, paying people to sign up. But this led the business to where it is today.
Uber
Uber can be seen as a ride-hailing app. But the platform would not be where it is today if users and drivers have not adopted it. What motivated their users to use the system is a referral program. This encouraged them to try the service and take the habit of using the app every day.
Airbnb
Airbnb has a similar story. It is an accommodations app that leverages homeowners and guests. Like Uber, it launched a referral program that encourages homeowners to list their properties and guests to check-in. This worked in introducing its platform as a go-to app in the hotel industry.
Best Drums Set Labs
This is a relatively new website that offers the best drum set for metal, but it uses referral marketing in its business. It worked for them in attracting more people who are interested in their products and services.
Final Thoughts
Does seeing how it works on other businesses makes you feel excited about what it can do for you? Referral marketing is not that difficult to implement, and it leverages the natural human nature to share information. You can easily take your business to the next level by having a referral marketing system. You don't have to promote your business alone. Having other people do it for you is so much better, for it can also increase your website's social proof and attract high lifetime value clients. Do yourself a favor and implement a referral system today. This may be the best decision you have made to grow your business.
This article was contributed by Arlen Robinson from OSI Affiliate
New Posts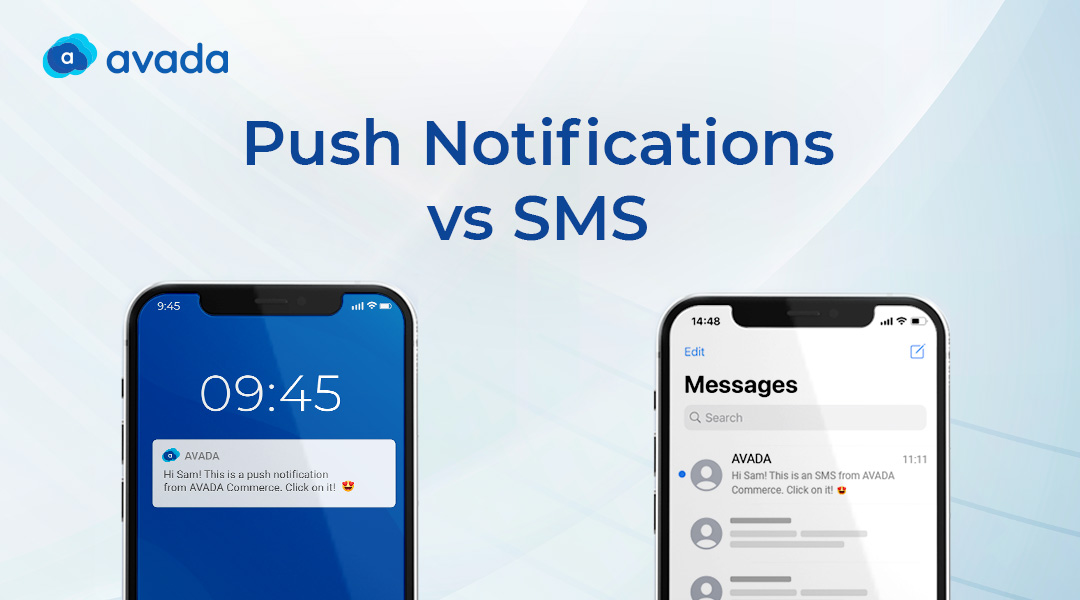 Subscribe
Stay in the know
Get special offers on the latest news from AVADA.
40k
subscribers has been joined!
Earn $10 in reward now!